The options list on a Bentley Bentayga might be impressive for most people, but still, they offer the ultimate personal touch for your luxury SUV through the Mulliner Guide, where the sky is the limit when it comes to personalization options for their more demanding customers that have the bank account to cater to their every need.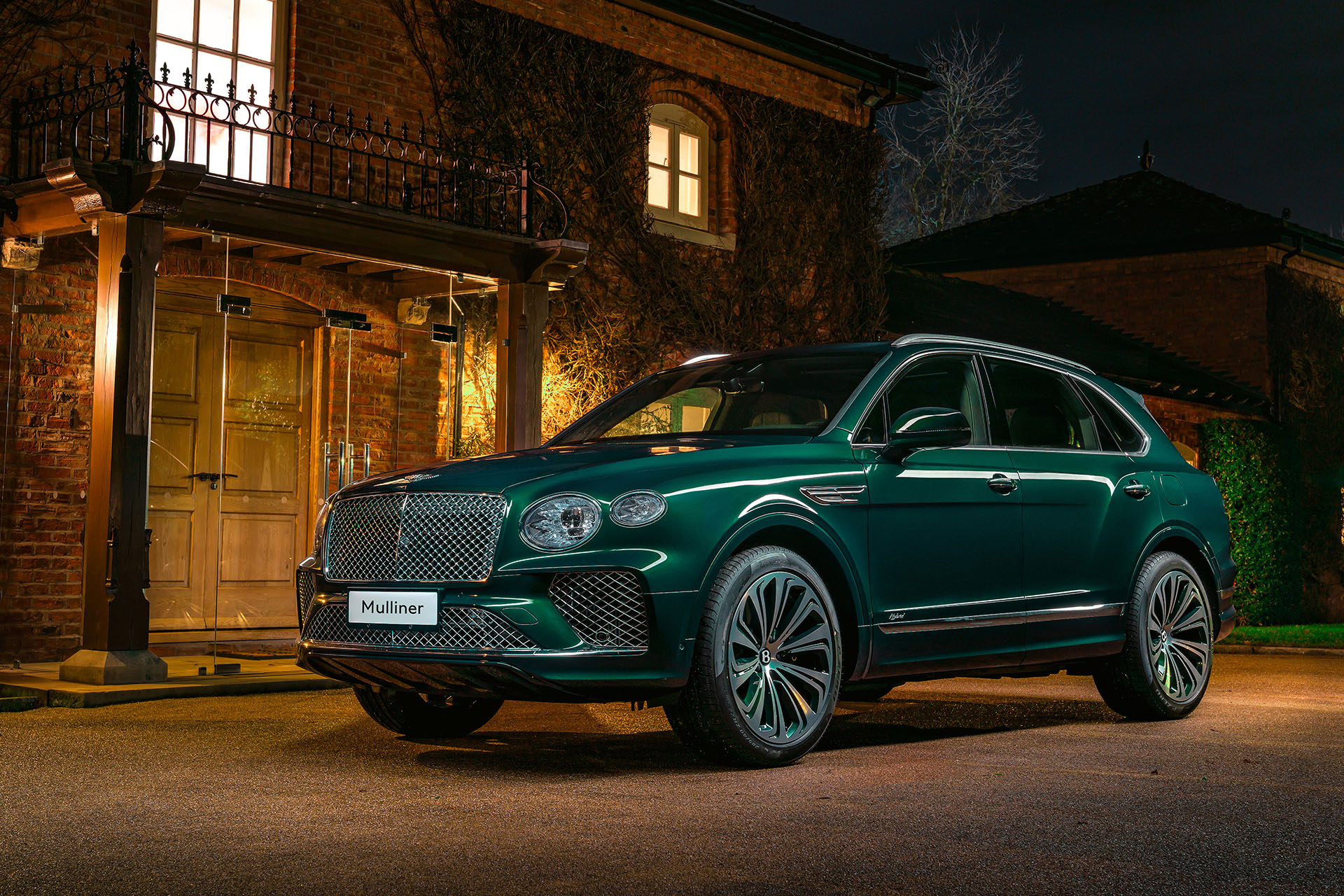 At the Shanghai Motor Show Bentley will be showcasing their latest example of Mulliner's handcraftsmanship, this Viridian painted Bentayga Hybrid isn't just a show car, it has been customer ordered by a Chinese client through the Bentley Mulliner Personal Commissioning Guide to create a true one-off, bespoke SUV.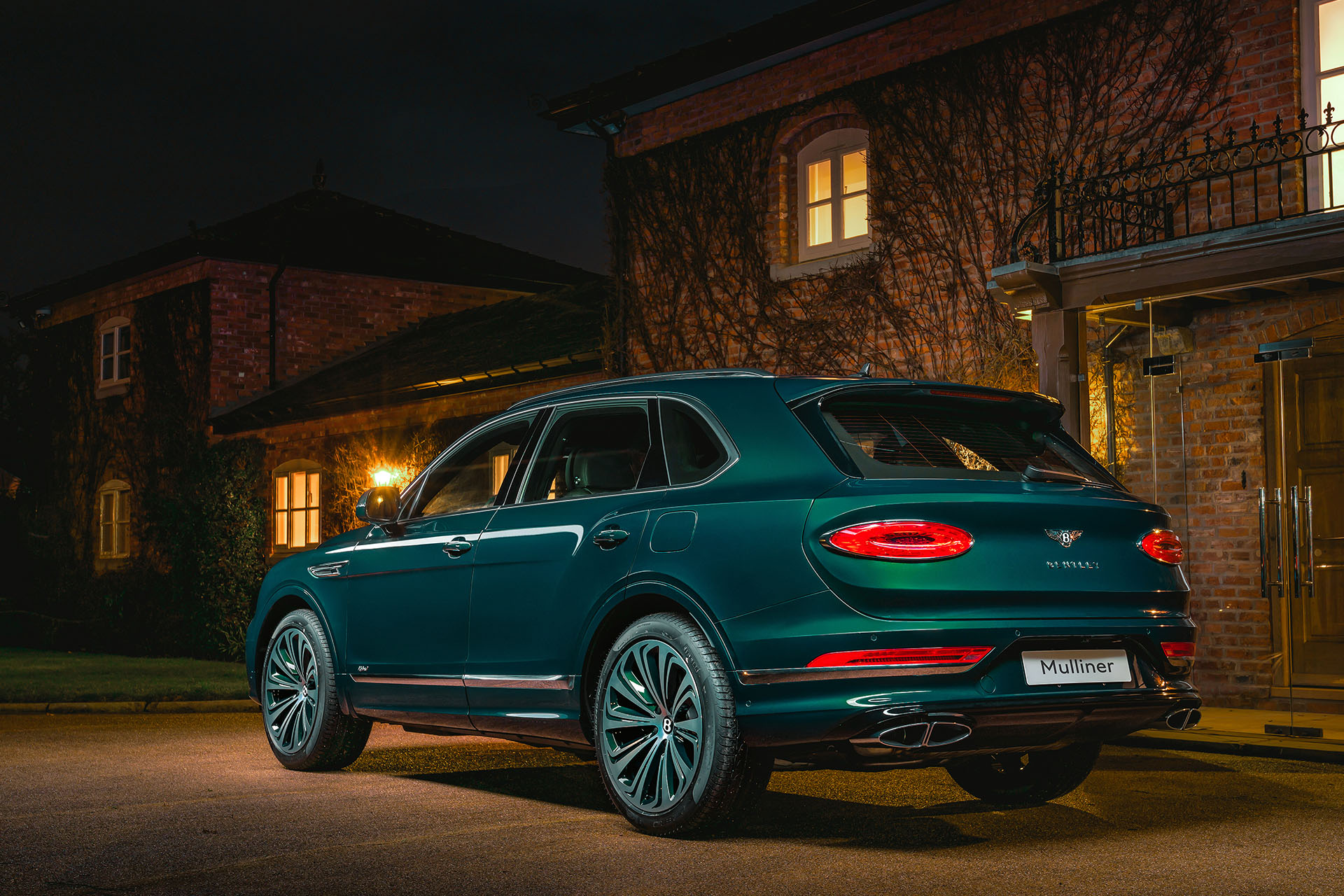 The dark emerald hue from the Mulliner Extended paint range for the body is complemented with 22-inch machined, Mulliner driving specification wheels with Viridian color-coded spokes, Viridian is a stunning, dark emerald green, created specifically for the EXP 10 Speed 6 concept, it contains metal flakes of amber and gold to embody a sense of luxury.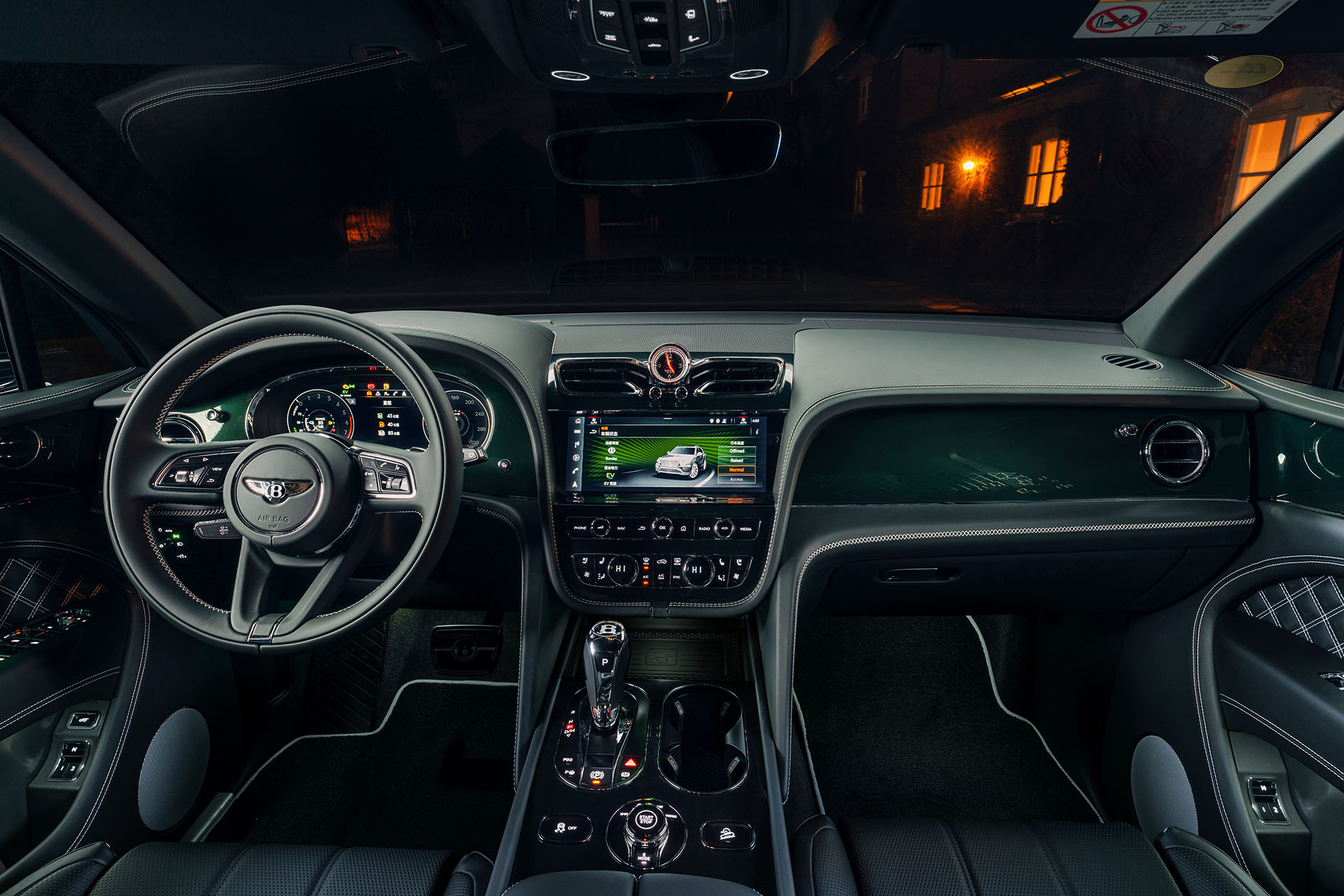 While the stunning interior is finished in Cumbrian green leather with a piano-finished veneer in the same shade, an amazing-looking white cross-stitch pattern is hand-stitched on the green seats, door panels, and even in the piano Cumbrian Green veneer via a unique overlay.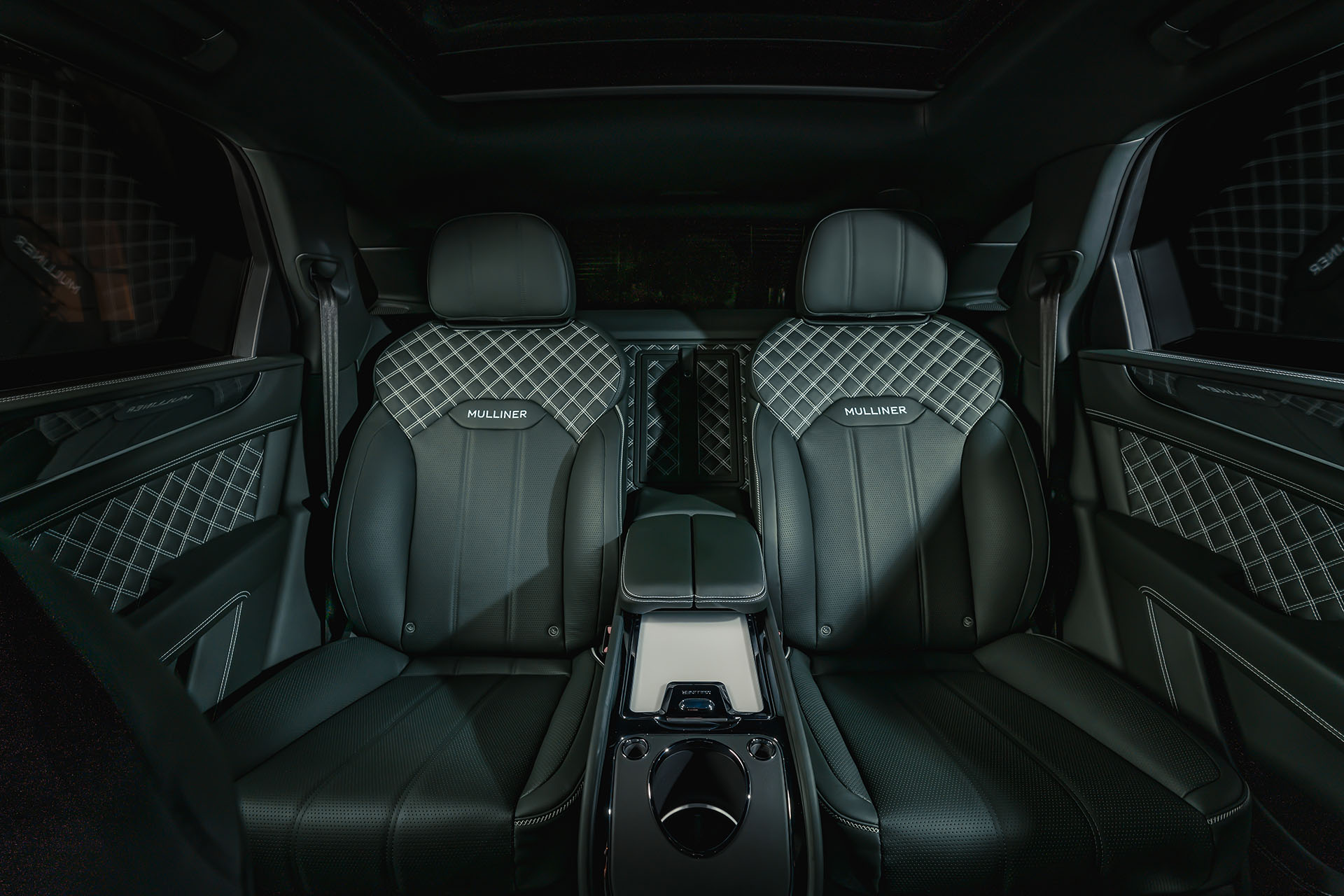 Bentley Mulliner added a handcrafted design to the passenger fascia using a silver metal overlay to create a beautiful geometric diamond design of the EXP 100 GT concept car. Note that the hand-stitched pattern found inside this bespoke Bentley Bentayga took a total of 44 hours to complete.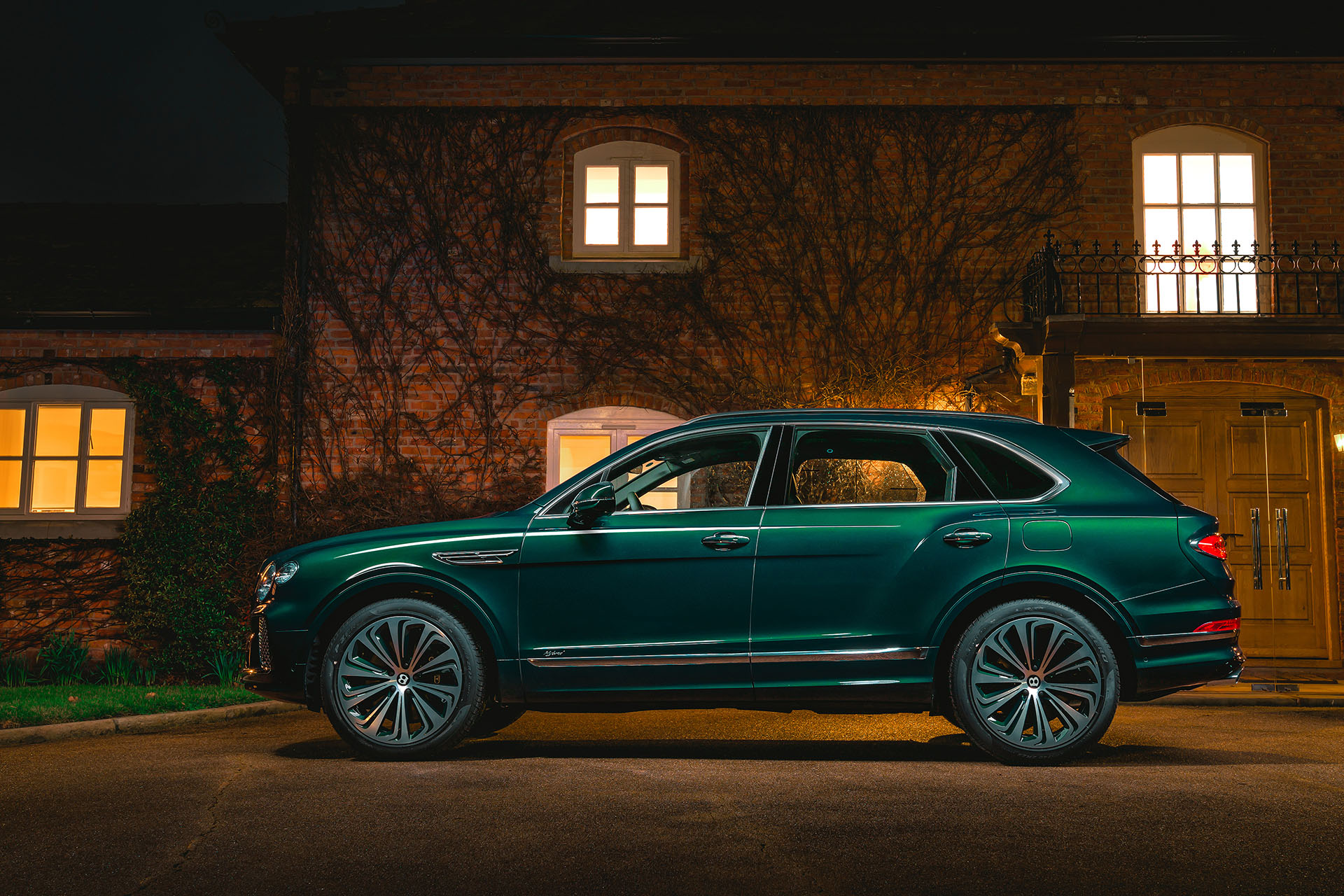 For such a large and a rather heavy car as the Bentley Bentayga, the performance figures from the combination of an electric motor and a 3.0-liter V6 engine are impressive, acceleration from 0 to 60 mph takes 5.2 seconds thanks to the 443 bhp, with a top speed of 158 mph.
Enjoy some more images of this stunning one-off Bentley Bentayga Hybrid in our image gallery below: