Who remembers the Isdera Commendatore 112i? This one-off was made in 1993 by Eberhard Schulz who also developed the CW311 prototype unveiled at the local 1978 IAA, powered by the same V12 Mercedes-Benz M120 engine as a Pagani Zonda, Isdera, an abbreviation for Ingenieurbüro fur Styling, DEsign und RAcing created the Isdera Spyder 036i in 1982, a very rare car today as only 17 were built, but Schulz really wanted to create a road-going version of that CW311 prototype … which became the Isdera Imperator 108i in 1983.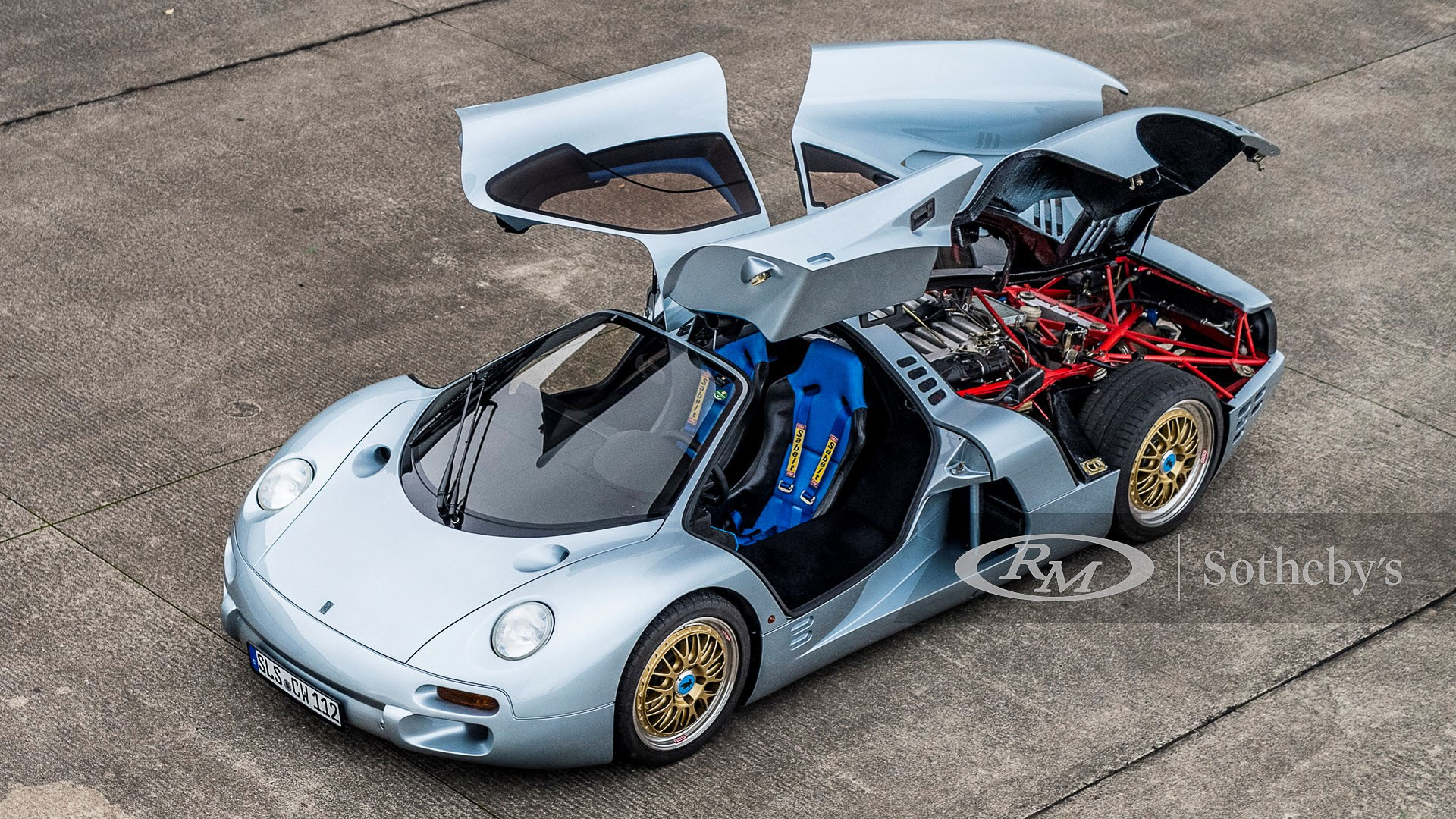 In 1993 Isdera unveiled the next step in design and performance … the Commendatore 112i, a car named in honor of Enzo Ferrari himself, this new model took the Imperator idea to the extreme. Installing a V12 engine underneath two gullwing-style engine covers, delivering 400 hp from its 6-Liter displacement, dual overhead camshafts, and coupled to a manual gearbox through a bespoke flywheel (Mercedes only had developed an automatic gearbox for this engine). RUF delivered the Porsche gearbox for the Commendatore with an additional sixth gear … which resulted in a theoretical top speed of 340km/h (211 mph), during wind tunnel testing this one-off prototype reached the magical 200 mph speed (322 km/h) … in 1993!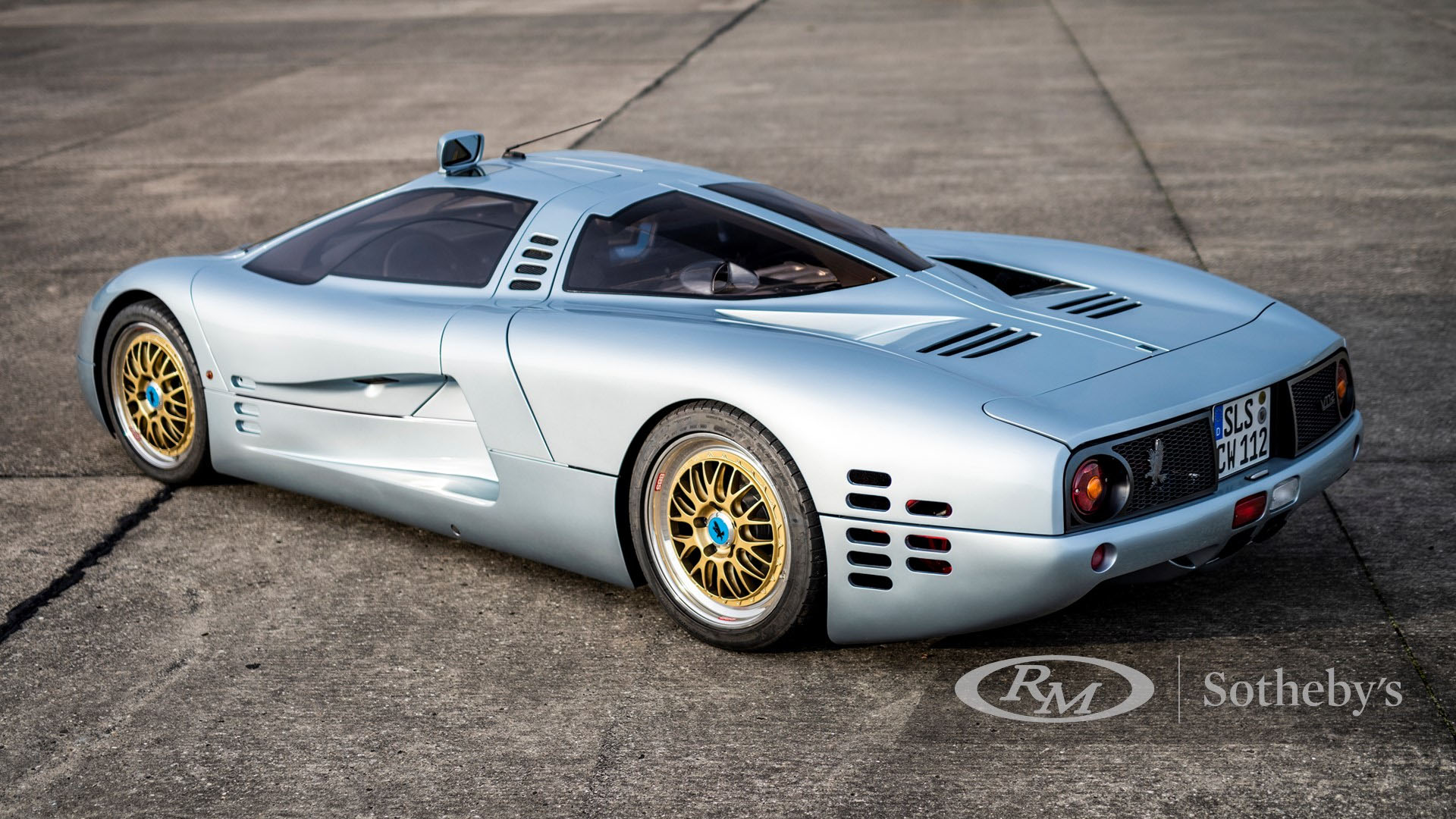 Massive BBS racing wheels were used and Schulz had every intention to build a few road-legal cars and have a racing variant enter the famous 24 Hours of Le Mans race in France … but in 1993 a major economic downfall occurred in Japan from where most of Isdera's funding came from, so the company was forced into a restructuring and the Commendatore 112i project was halted. It would take 23 years for them to manage to buy this unique prototype back from the new owner in 2016, with only 10,500 km on the counter, it was rebuilt for road use and even had a license plate and registration now.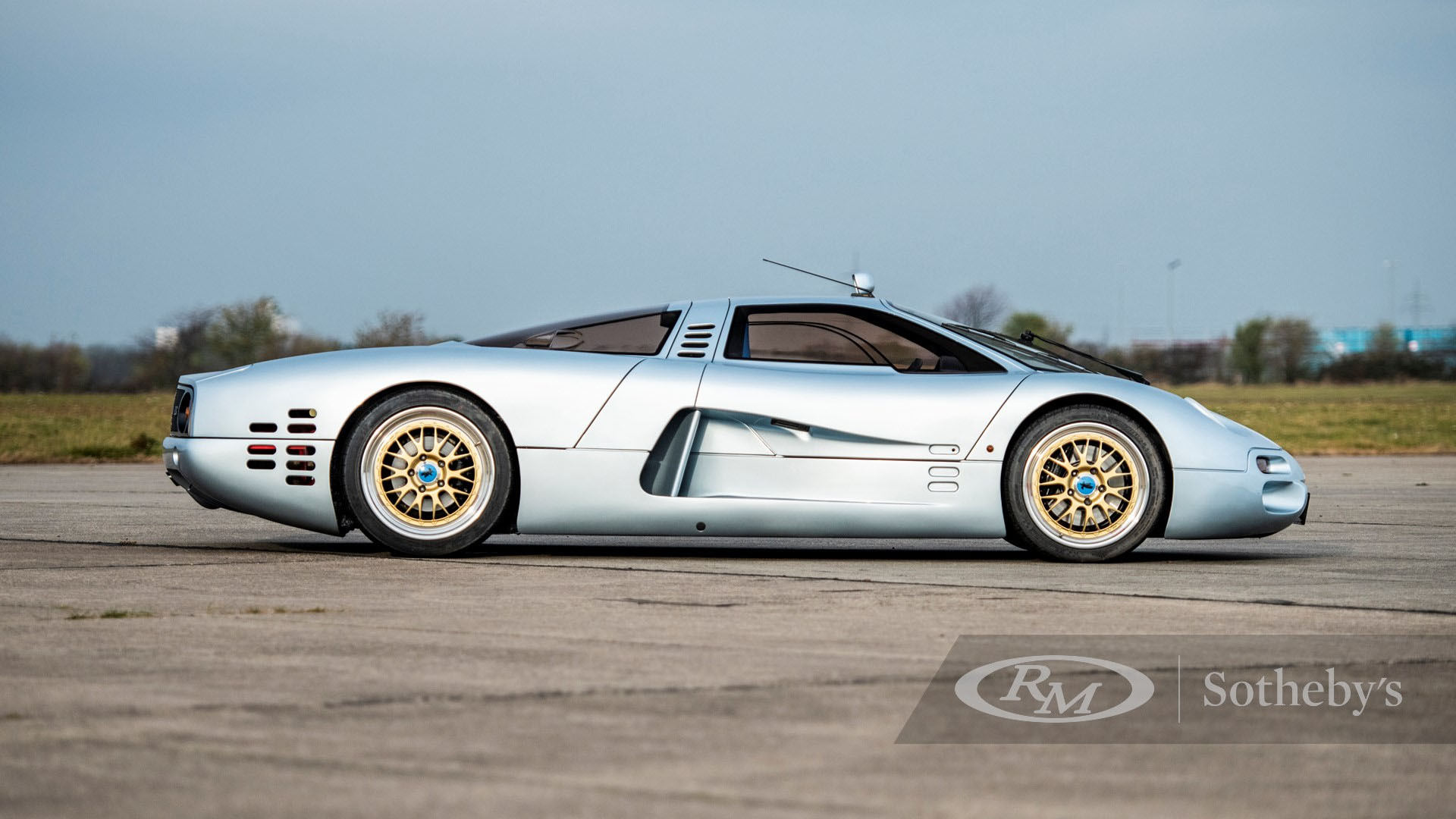 After a complete restoration to 1993 specs, this unique supercar from the Nineties was put up for auction at the famous RM Sotheby's house where this amazing car changed hands for €1,113,125 (about US$1,350,000) in February 2021, and it hasn't been seen in public … until the Concorso d'Eleganza Villa d'Este 2021 edition where the new owner drove the car, enjoy the video below:
Just amazing how that rear 'wing' pops up whenever the driver steps on the brakes, at high speed this would work as an air brake in fact, and that was made back in 1993, also note the 'periscope' rearview mirror on the roof, there is actually a window above the driver to look into that mirror … just an amazing car altogether.