New Look, Same Mission: Break Records
The VW ID.R will continue attempting to break records but it will look a little different doing so. The car will feature a new blue and silver livery when it makes it trip to the Goodwood Motor Circuit to try and break the record there during the Goodwood SpeedWeek, according to CarBuzz.
This will be a departure from the grey, blue, and red livery the car has worn up to this point. This change in livery, according to VW, "serves as an identifying characteristic for Volkswagen Motorsport and Volkswagen R." the ID.R will be showcased alongside the new ID.3, which will have a similar livery.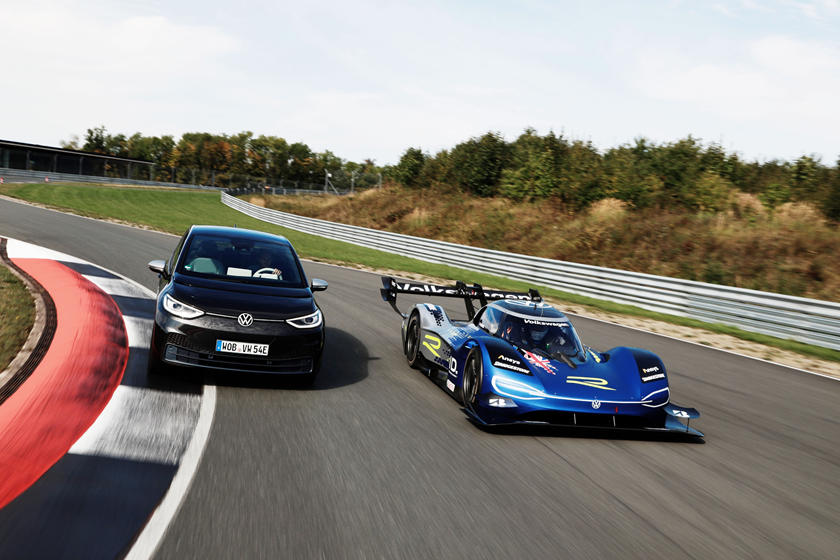 The ID.R, for those unfamiliar, is one of VW's most impressive machines to date. The prototype race car has set five records on three continents. It's a fully electric 680 hp vehicle that will leave you in awe of its on-track prowess. It should also help VW develop other cars for both racing purposes and for regular street use. 
Goodwood will be its next big attempt at breaking a record and continuing to make VW's mark on the world of electric vehicles and electric motorsports.