Rolls Royce is preparing to unveil their most important car ever since May 4, 1904, an all-electric production car, something we've never seen from the marque, however, they did show a prototype already back in 2011, called the Experimental Phantom concept 102EX, this was a fully electric sedan that didn't look too different from the production Phantom at that time, but it would take another 10 years before Rolls-Royce officially unveiled in September 2021 they would be building an EV.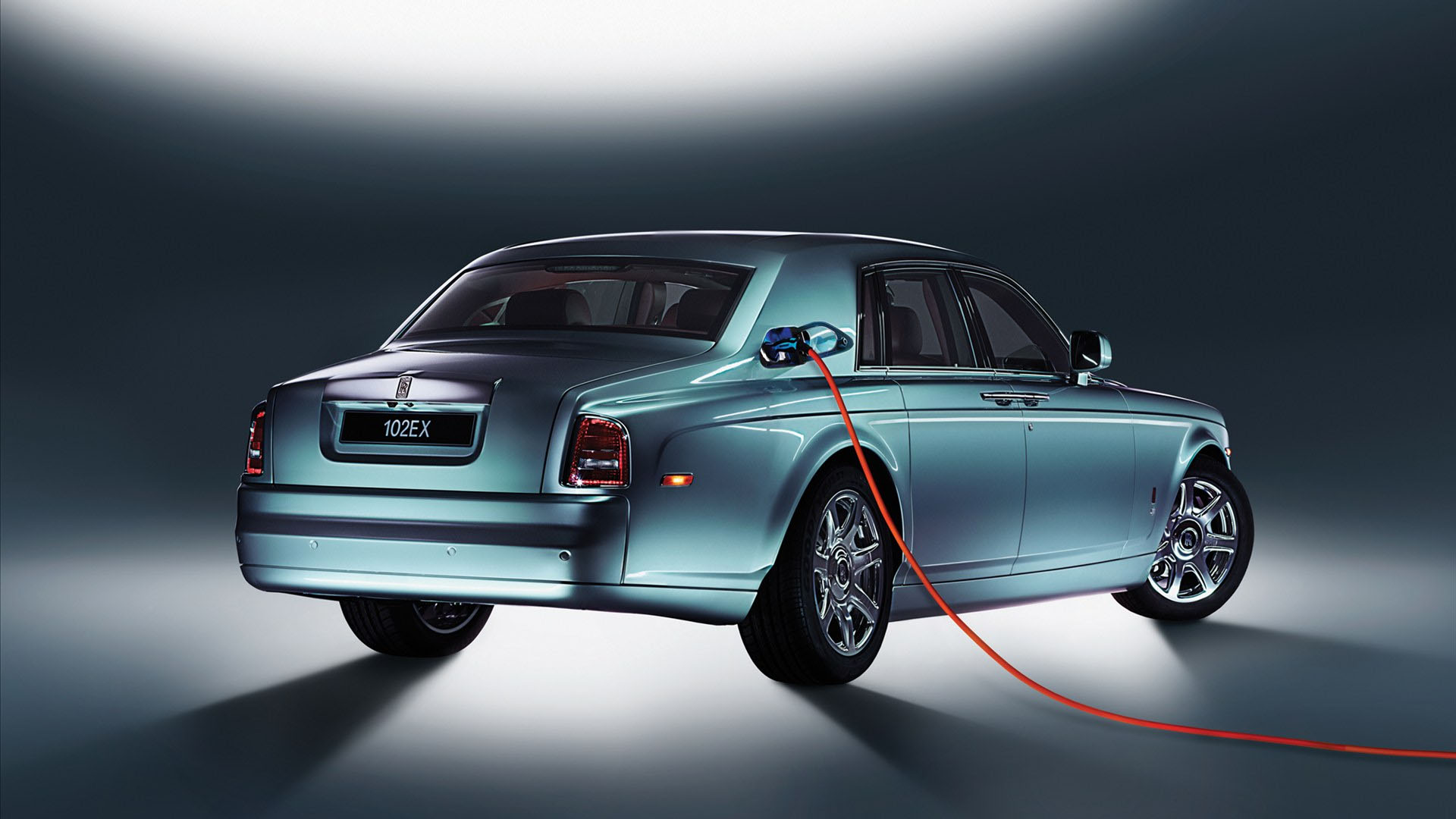 "The announcement of every new Rolls-Royce motor car carries a great weight of expectation, but Spectre is unquestionably the most anticipated product in the marque's modern history. This is because it is much more than a product. It is a symbol of our bright, bold electric future, and it represents a seismic shift in our powertrain technology. It is for this reason that we have created a testing program that is as significant and historical as Spectre itself. The extraordinary undertaking of educating Spectre to think and behave like a Rolls-Royce will cover 2.5 million kilometers, which is a simulation of more than 400 years of use for a Rolls-Royce. Today, I can confirm that 25% of this journey is now complete, and the results have met our most ambitious expectations." Torsten Müller-Ötvös, Chief Executive Officer, Rolls-Royce Motor Cars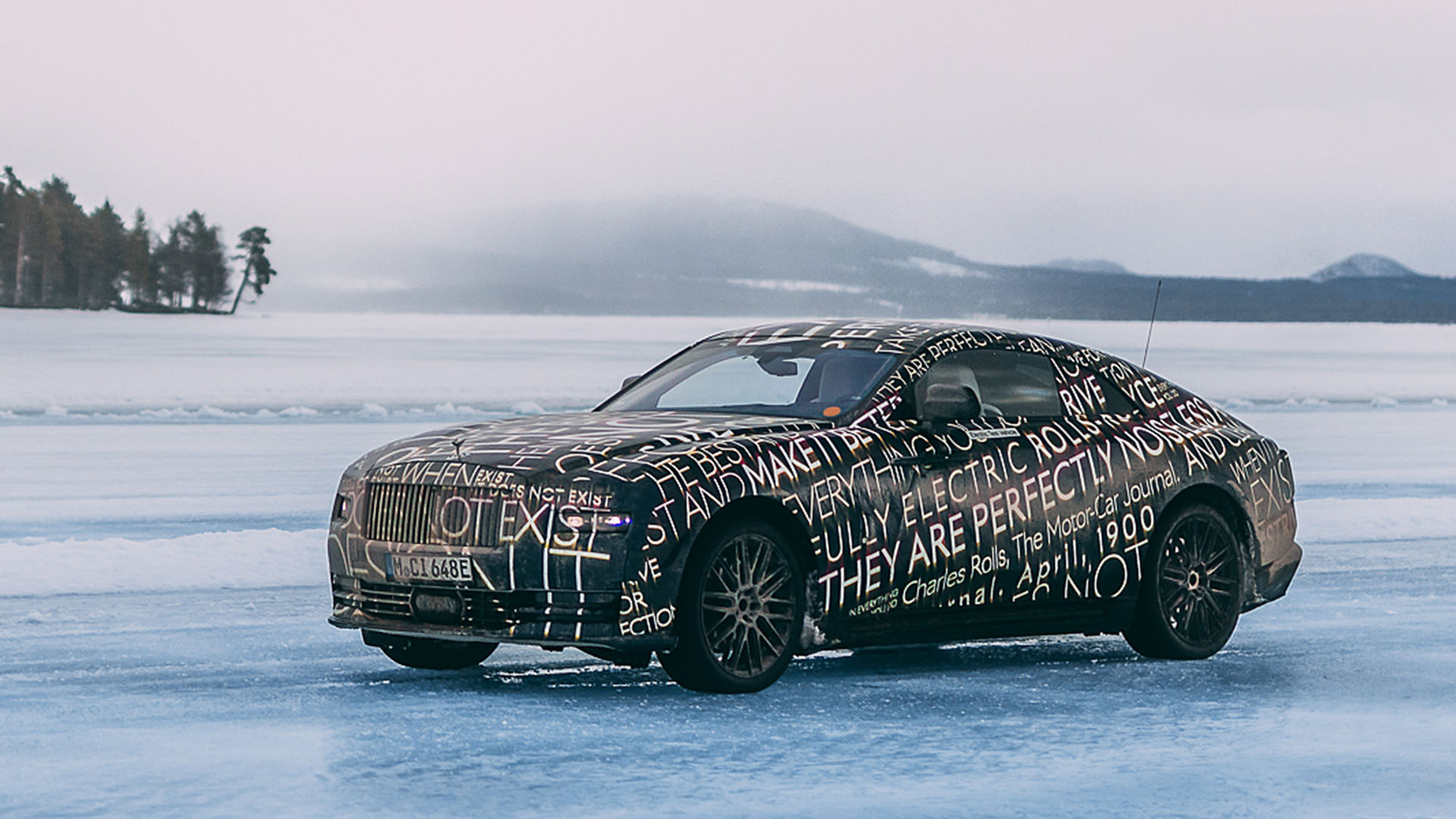 Naturally, every new Rolls-Royce is taken on a rigorous testing program before the first client car is delivered, and in this case, we're talking about a total of 2.5 million kilometers of very demanding testing, this simulates a usage of 400 years if you take the average yearly mileage of Rolls-Royce cars sold today, and what better way to start this grueling sequence than in winter testing, just like every new Rolls-Royce motor car, at their Bespoke testing ground in Arjeplog, Sweden, just 55km from the arctic circle, where the temperature already drops to -26 degrees centigrade, but the cars are further cooled to -40 degrees centigrade.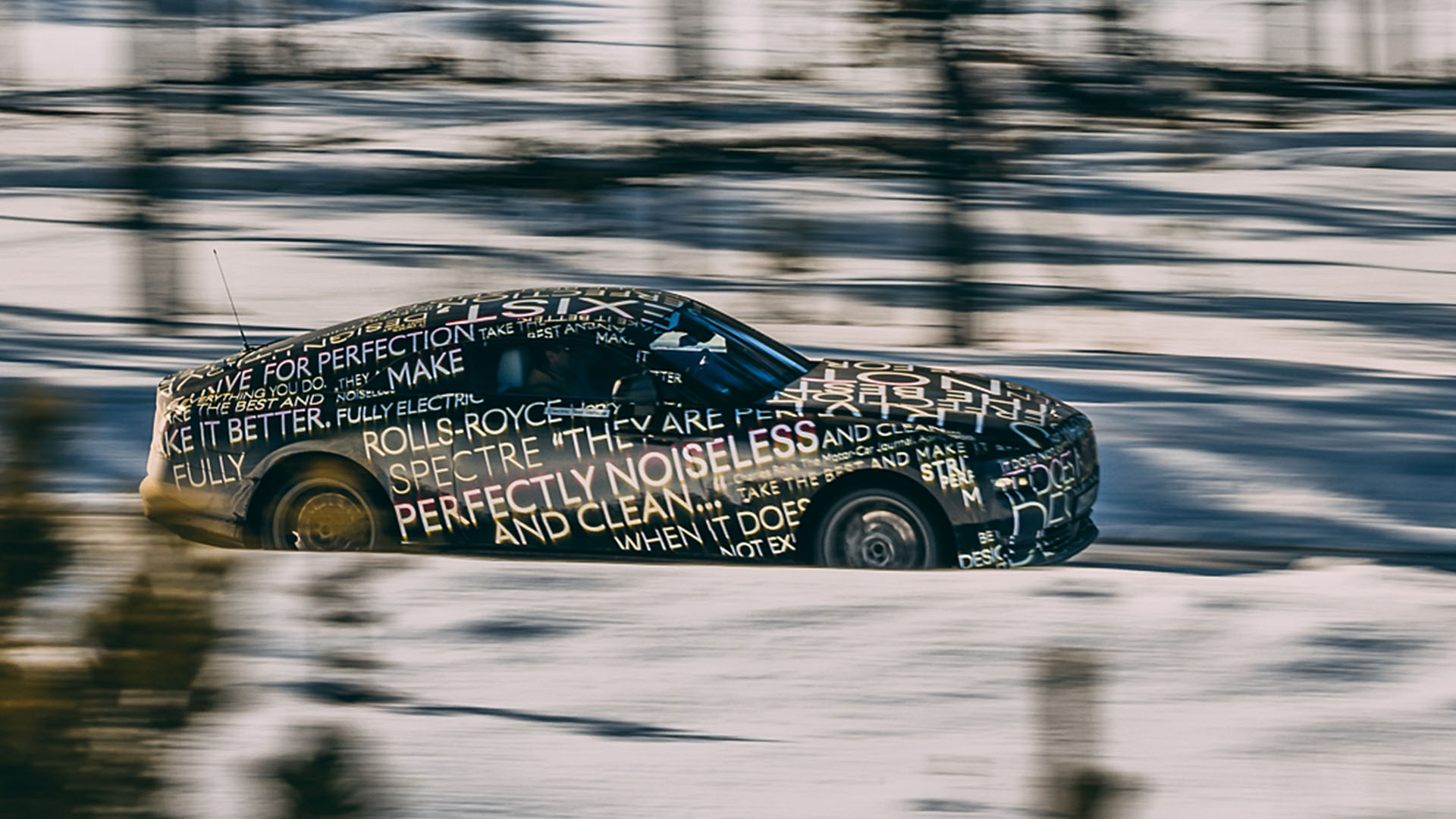 Winter testing is extremely important to make sure all the parts on a new car will withstand extremely low temperatures, the focus lies on manifolds that get hot during driving, how do they react to very low outside temperatures, drawing in ice-cold air through the intakes, but also how do the door rubbers cope with this cold weather, bushings, fasteners and even bonding agents used on modern cars, just image those trendy door handles that lie flush with the doors, only to 'extract' when you get near the car … it is useful to know the motors are strong enough to work, even when the car is covered with ice.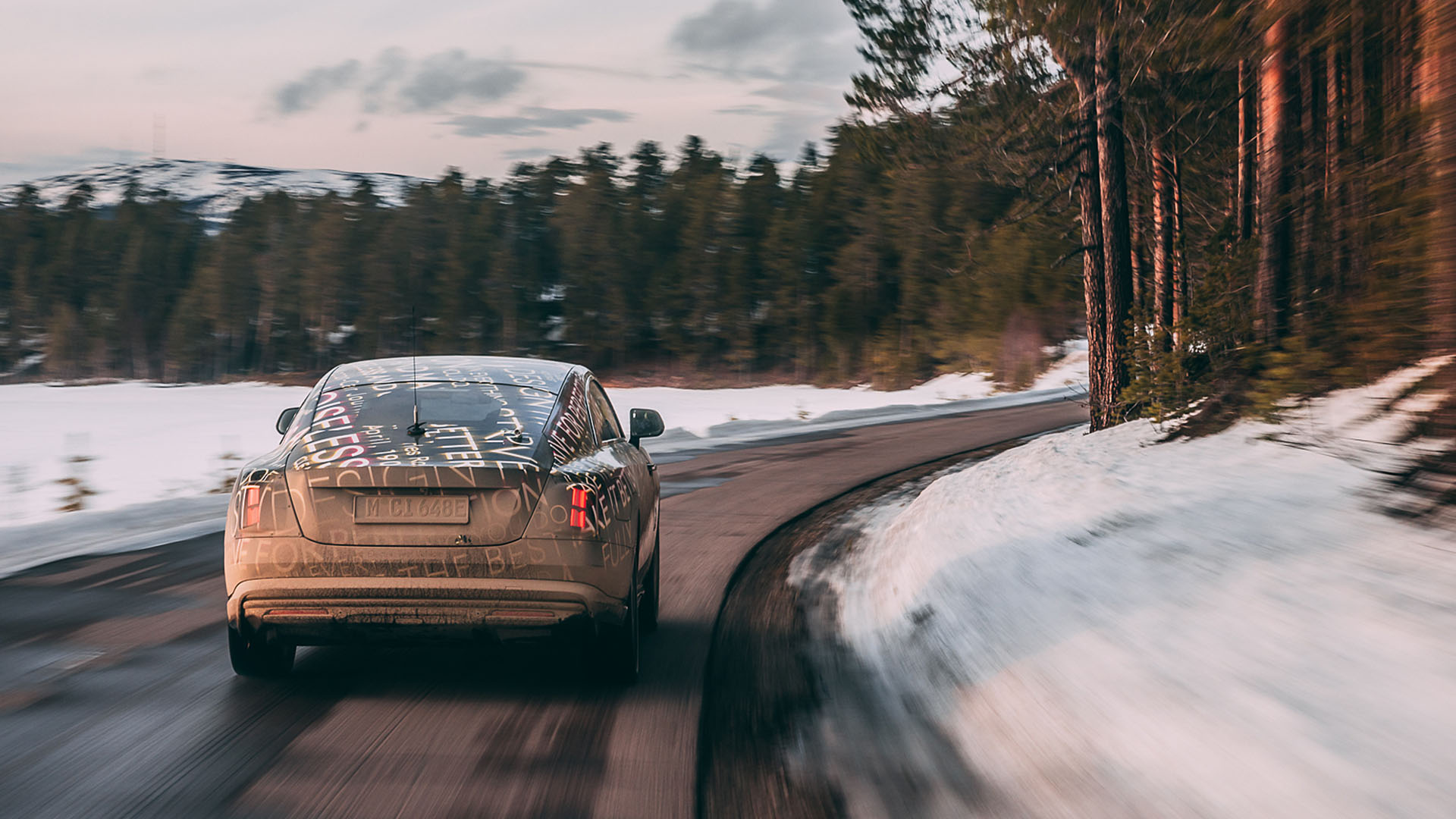 A Rolls-Royce has to adhere to different parameters than a regular sedan, this is why they drive these cars on low traction surfaces such as snow and ice and wilfully destabilize the new Spectre, this way the engineers create dynamic circumstances at low speeds that would ordinarily occur at high speeds, gathering the information from multiple sensors allow them to review the behavior guided in situ and in slow motion, this way they can start parametrizing and finessing cold-weather vehicle performance in areas such as handling, controllability, stability, predictability and the 'waftability' that defines the Rolls-Royce experience.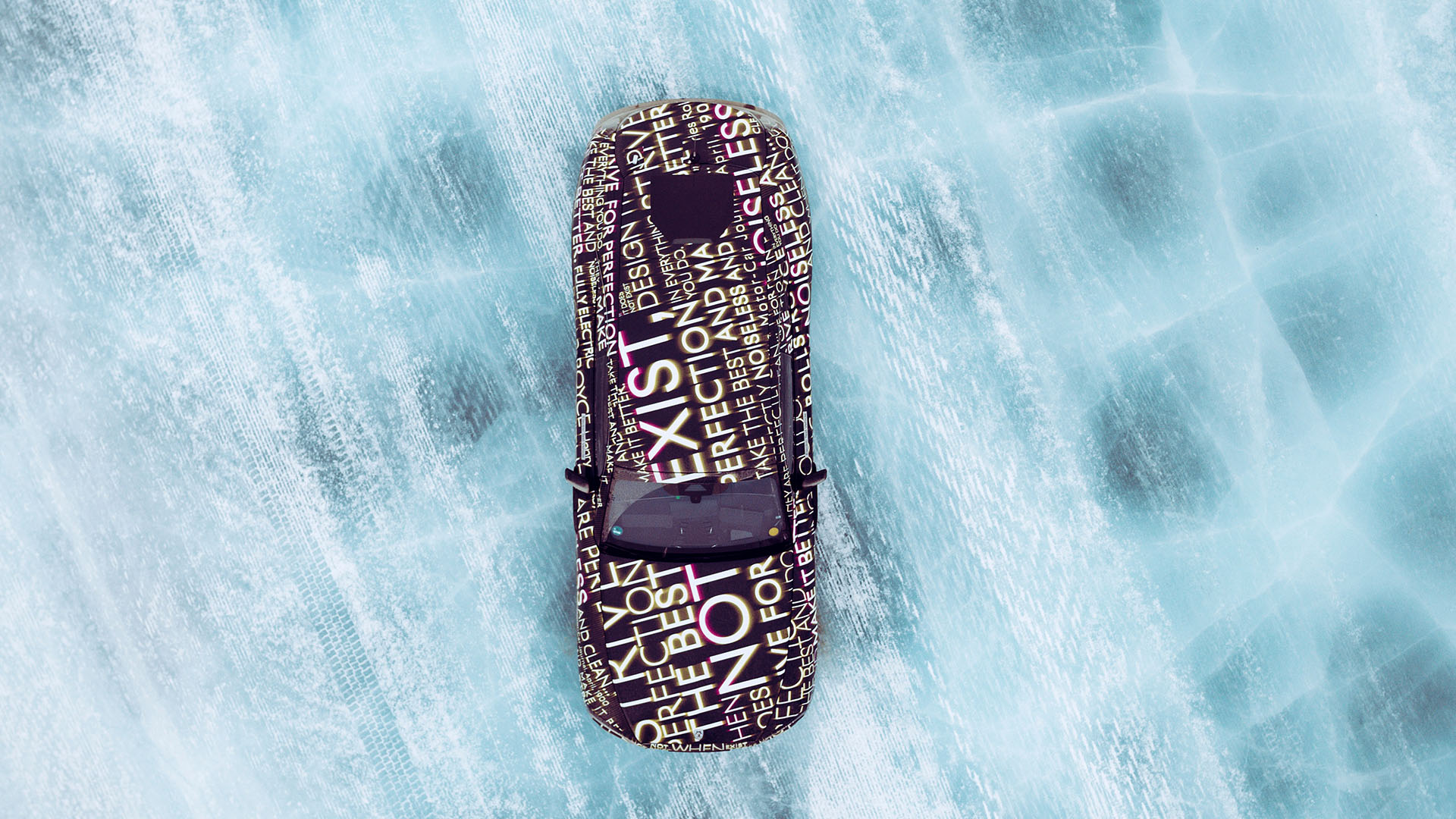 Spectre will be part of Rolls-Royce 3.0, a reference to the brand's progress, Spectre will be the most connected Rolls-Royce ever and each component within it is more intelligent than in any previous Rolls-Royce, Spectre will feature 141,200 sender-receiver relations and come with more than 1,000 functions, including more than 25,000 sub-functions, if we compare this to the current Phantom, the latter has 'just' 51,000 sender-receiver relations, 456 functions and 647 sub-functions, for this reason, the length of cabling had to extended from around 2 kilometers in existing Rolls-Royce products to 7 kilometers in Spectre, Rolls-Royce chassis specialists are calling this "Rolls-Royce in high definition".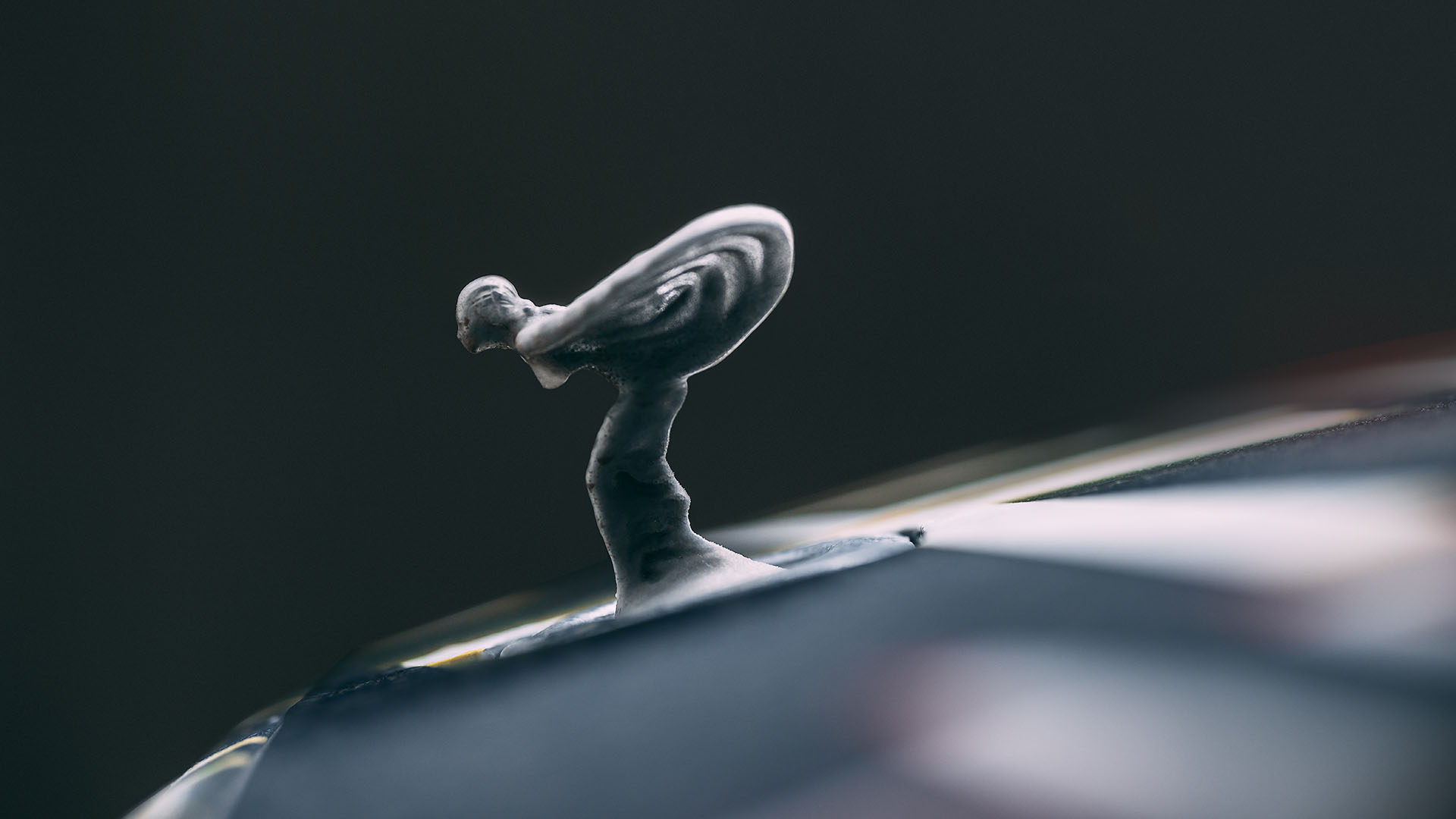 The new Rolls-Royce Spectre is considered to be the spiritual successor to the Phantom Coupé, Spectre will feature a similar fastback silhouette and format, this all-electric motor car will be the first Rolls-Royce to come with 23-inch wheels as standard fitment since 1926, also note they even restyled the famous Spirit of Ecstacy mascot at the front to contribute to a drag coefficient (cd) of just 0.26 on these early prototypes, Rolls-Royce even managed to place the battery very strategically with the wiring and piping between the floor of the car and the top of the battery, they managed to have 700 kg of sound deadening on the Spectre.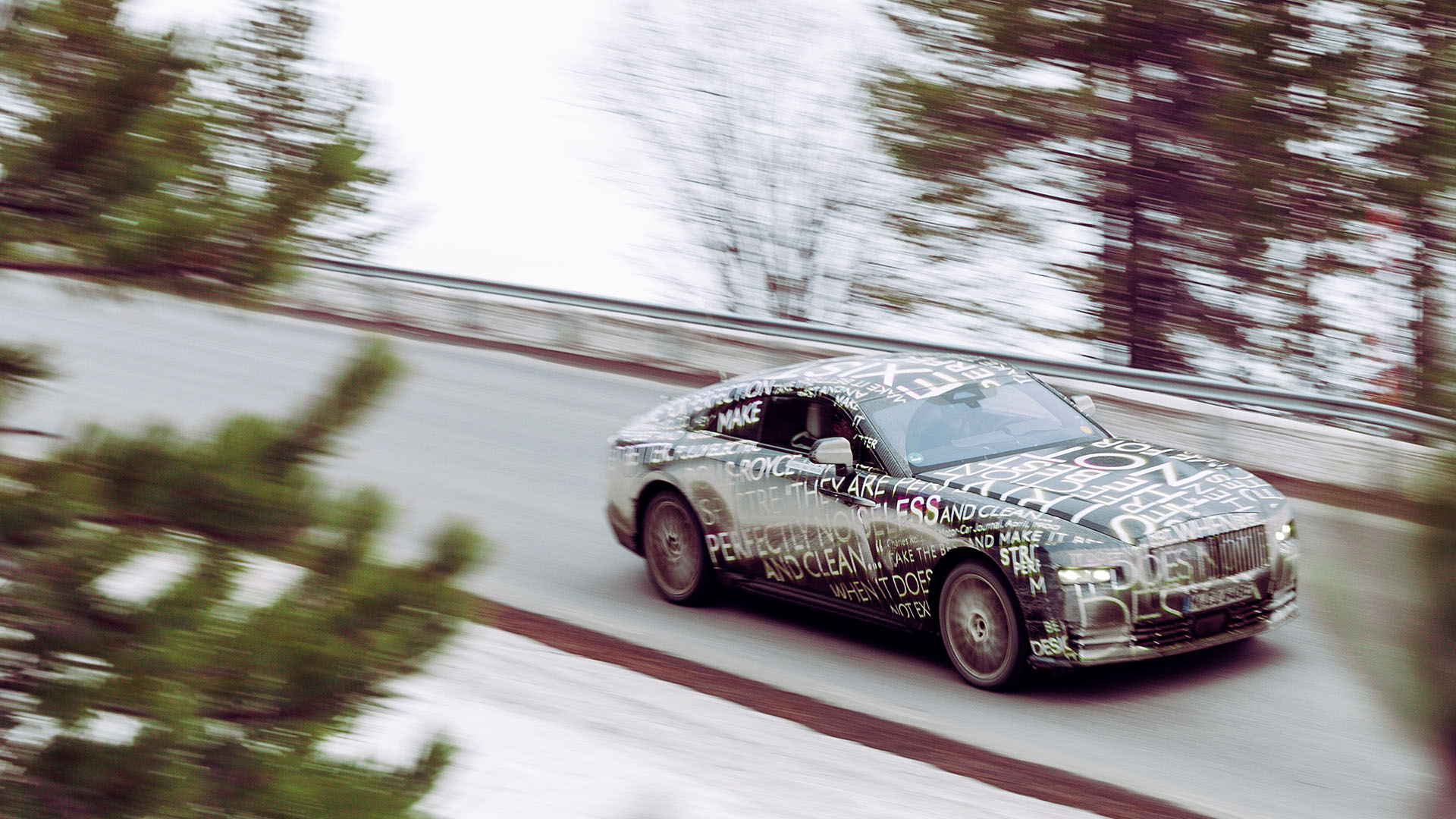 The plan is to continue testing of multiple Rolls-Royce Spectre prototypes for many more months and in varying environments worldwide, there are more than 2 million kilometers to cover before the testing program is completed and the very first customer cars will be delivered by Q3 2023, so in little more than a year from now, we'll be seeing how the Rolls-Royce Spectre looks without the special wrap these prototypes are covered in today.