Two of the most revered supercars of the 2000s – and a pair connected from their conception –  are now offered for sale through Romans International. The Ferrari Enzo and Maserati MC12 hail from a noteworthy UK collection and have remained in pristine 'as-new' condition with only delivery mileage, having nearly doubled in value over the last five years without turning a wheel. As they beckon new custodians, the question arises: how much more valuable could they become?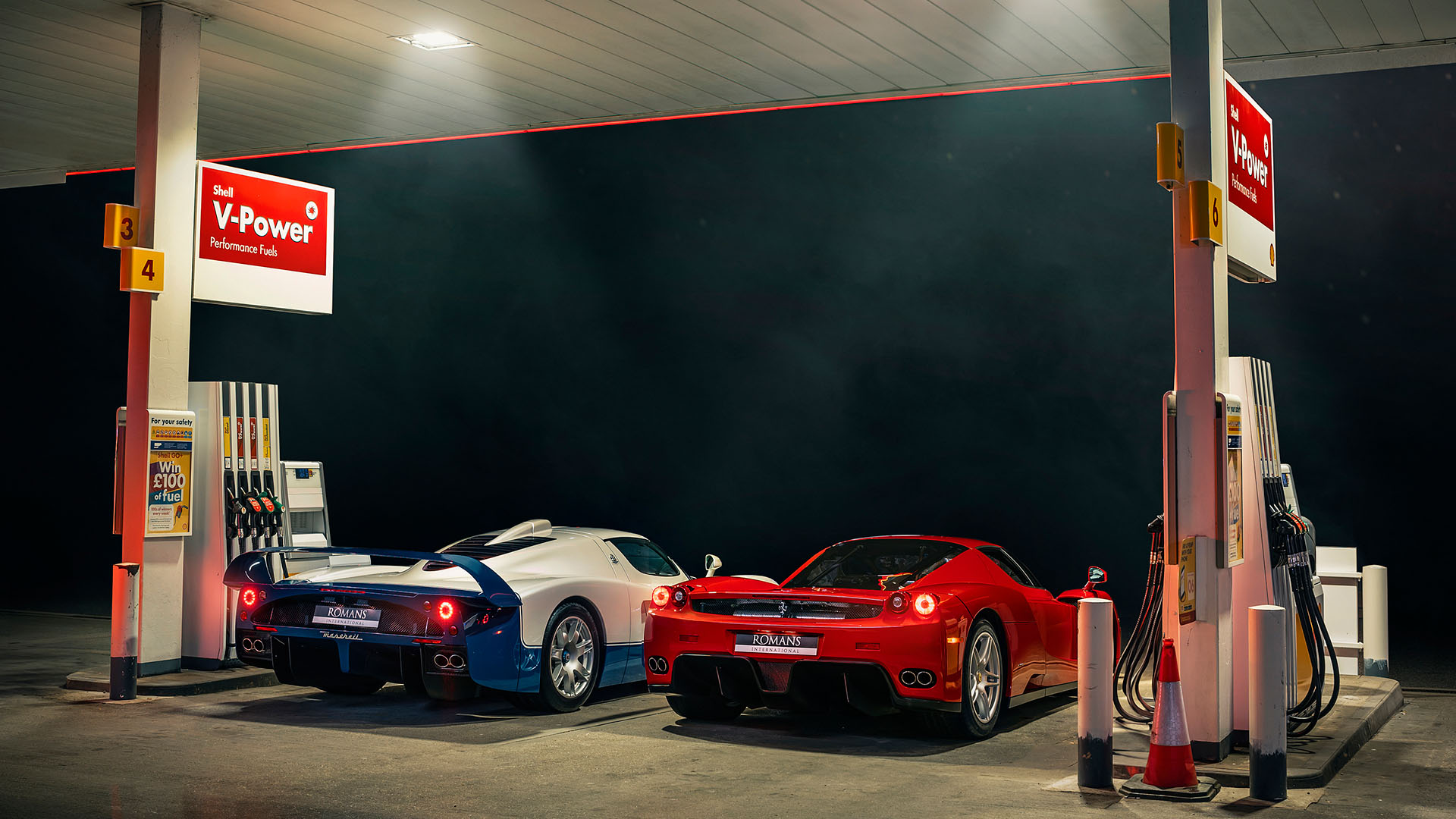 Unveiled at the 2004 Geneva Motor Show, the Maserati MC12 was conceived as a twin to the Ferrari Enzo to mark Maserati's roaring return to racing, ending a 37-year hiatus. With a limited run of 50 road-legal units—25 created in 2004 and a further 25 in 2005—the MC12 is a rare gem, even more so than the Enzo, with which it shares many mechanical components. It's even rarer than the revered McLaren F1. This exclusivity, coupled with its racing genesis, mirrors the investment allure once held by the F1, whose value skyrocketed from around £1m to well over £10m in a decade.
The MC12, with its Ferrari Enzo-derived heart, including the potent F140B V12 engine and the groundbreaking "F1 gearbox" (dubbed "Maserati Cambiocorsa"), is more than just a financial proposition. Its redesigned carbon fiber bodywork, honed in wind tunnels, grants it a unique aesthetic. The MC12, exclusively adorned in the regal Bianco Fuji color scheme, is a modern performance icon. The body, extending a foot longer than the Enzo, and broader wings, was a meticulous endeavor to master the wind, lending the MC12 an imposing stance and superior aerodynamic prowess. A notable divergence between it and the Enzo lies in the removable roof of the MC12, a feature that enriches the driving experience with a visceral connection to the roaring V12.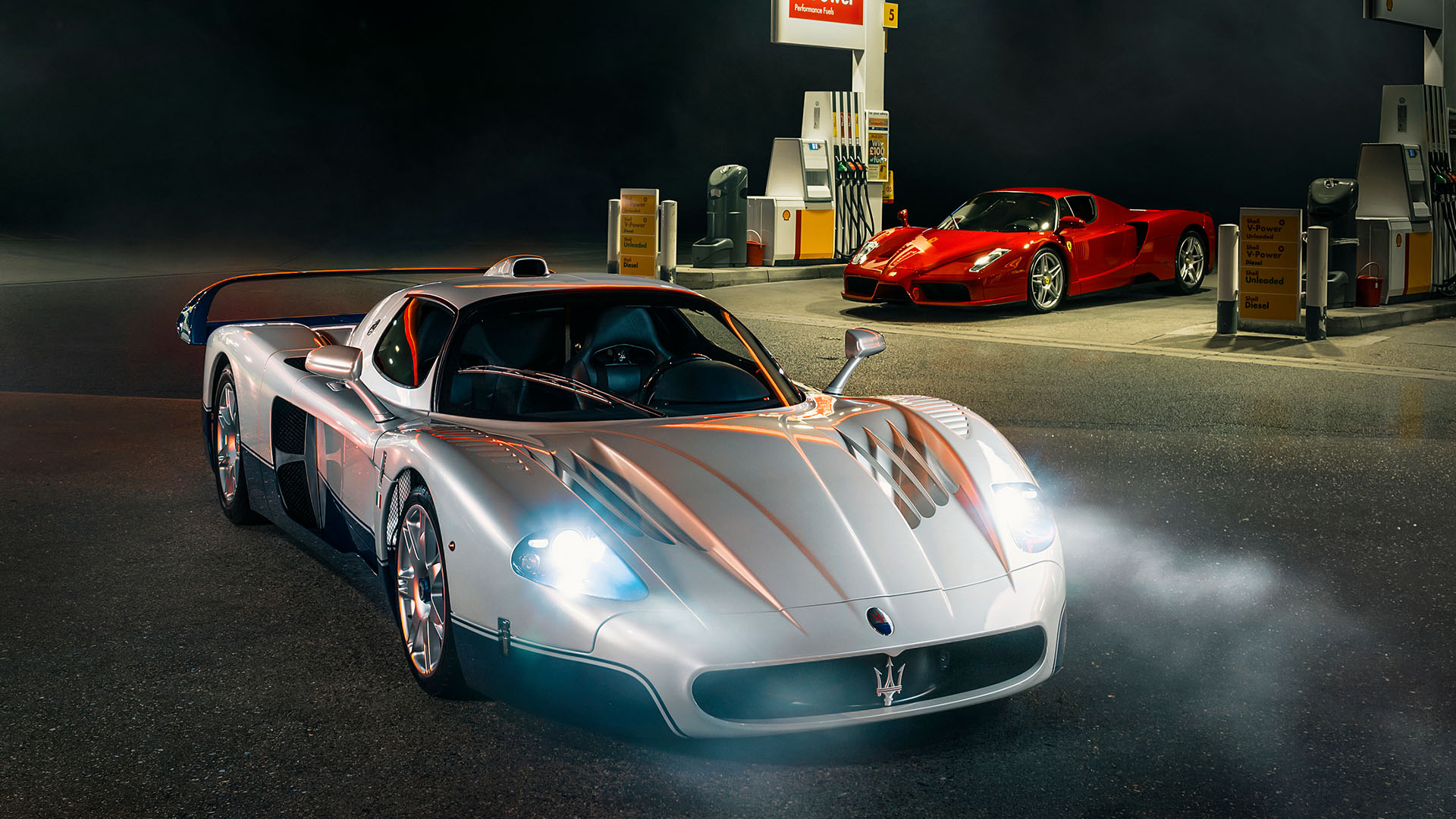 The Ferrari Enzo, named for the marque's legendary founder, represents a hallmark of early 21st-century automotive design and engineering. With Formula 1 champion Michael Schumacher's insights in its DNA, the Enzo was a marvel of its time, flaunting a newly minted 6.0L V12 engine that allowed it to launch from 0-60mph in a mere 3.1 seconds. Its design, a homage to Ferrari's triumphant F2002 Formula 1 car, and its limited production of 400 units (with one specially crafted for Pope John Paul II), underline its collector's appeal.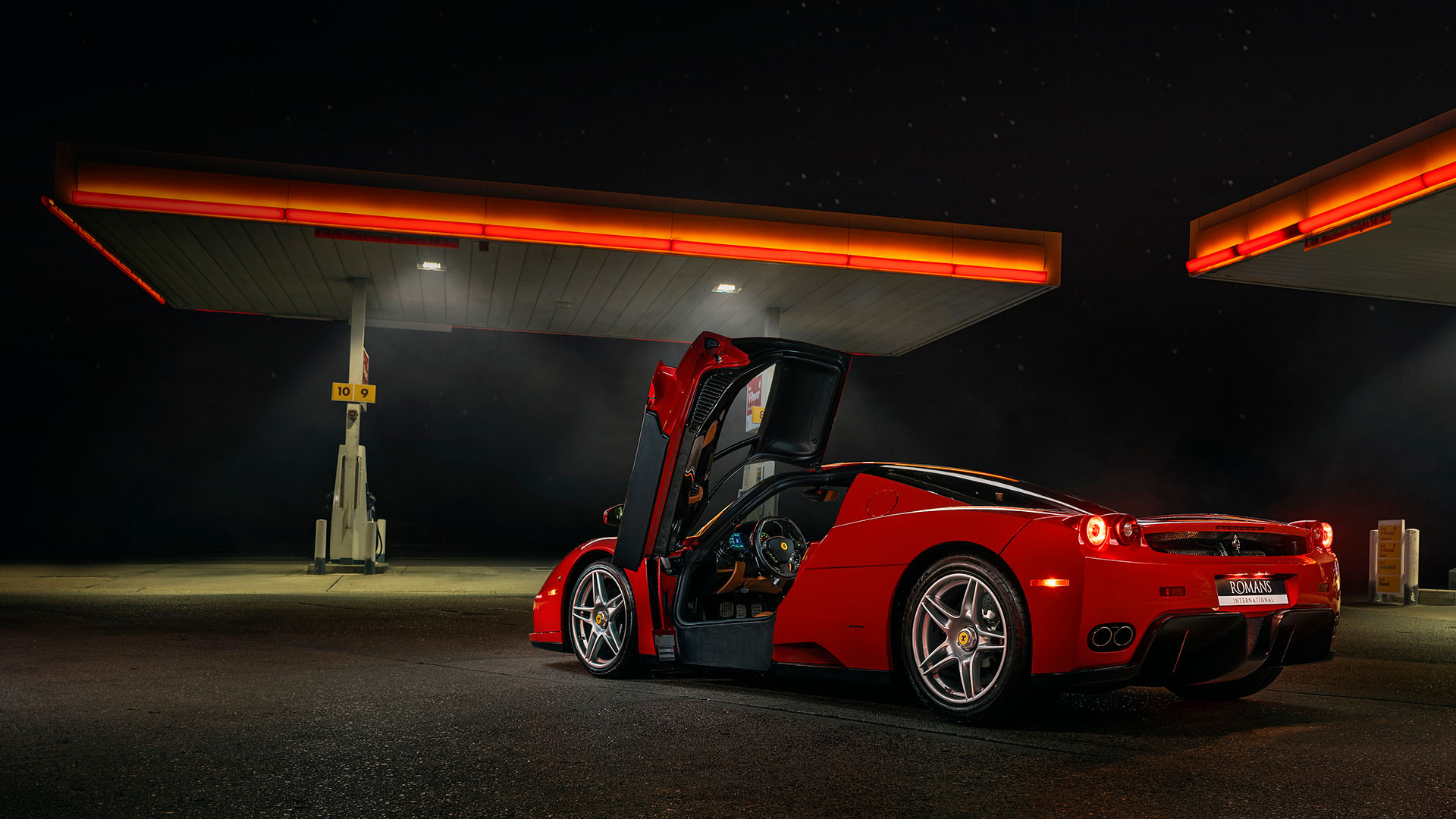 These two automotive masterpieces share more than a familial bond under the Fiat umbrella. They represent a rare convergence of racing heritage, engineering excellence, and aesthetic allure, as well as a significant investment opportunity.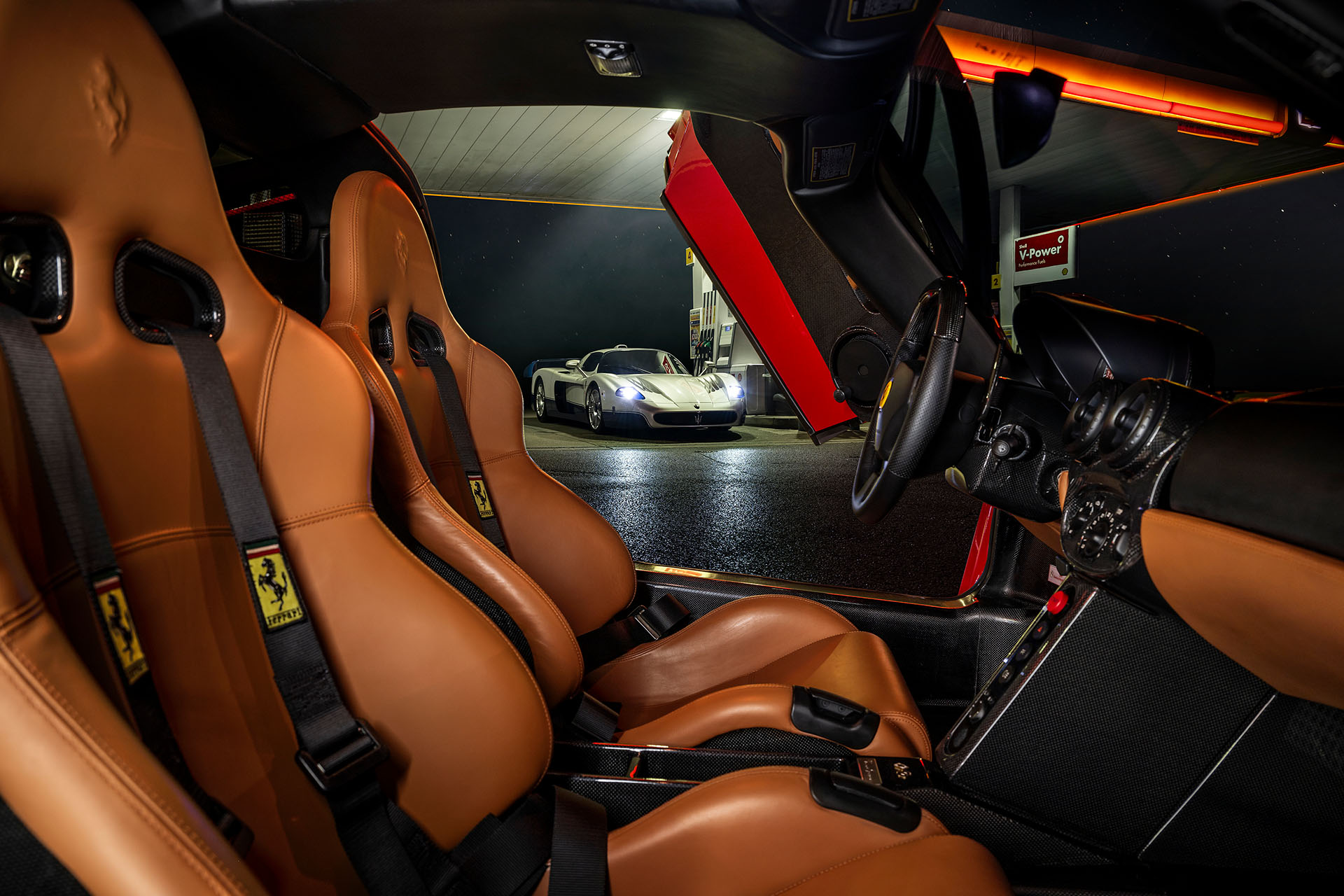 Tom Jaconelli, Director at Romans International, said: "The sale of these cars is not merely a transaction but the next evolution of their journey as historically important collectible cars. Whether for the discerning enthusiast or the visionary investor, the Maserati MC12 and Ferrari Enzo are not merely cars, but artistry and history on wheels, each bearing the legacy and the pinnacle of contemporary technology of two of the most emotive automotive brands in the world."