The Zenvo Automotive TSR-S is a hypercar in every sense of the word, being the street-legal version of the TSR race car, the 'Street' version comes with a 5.8-liter twin-supercharged flat-plane V8 engine capable of delivering no less than 1,177bhp, add the lightweight carbon fiber body and state-of-the-art aerodynamics, and you end up with an extremely impressive hypercar as if that massive rear wing didn't impress enough.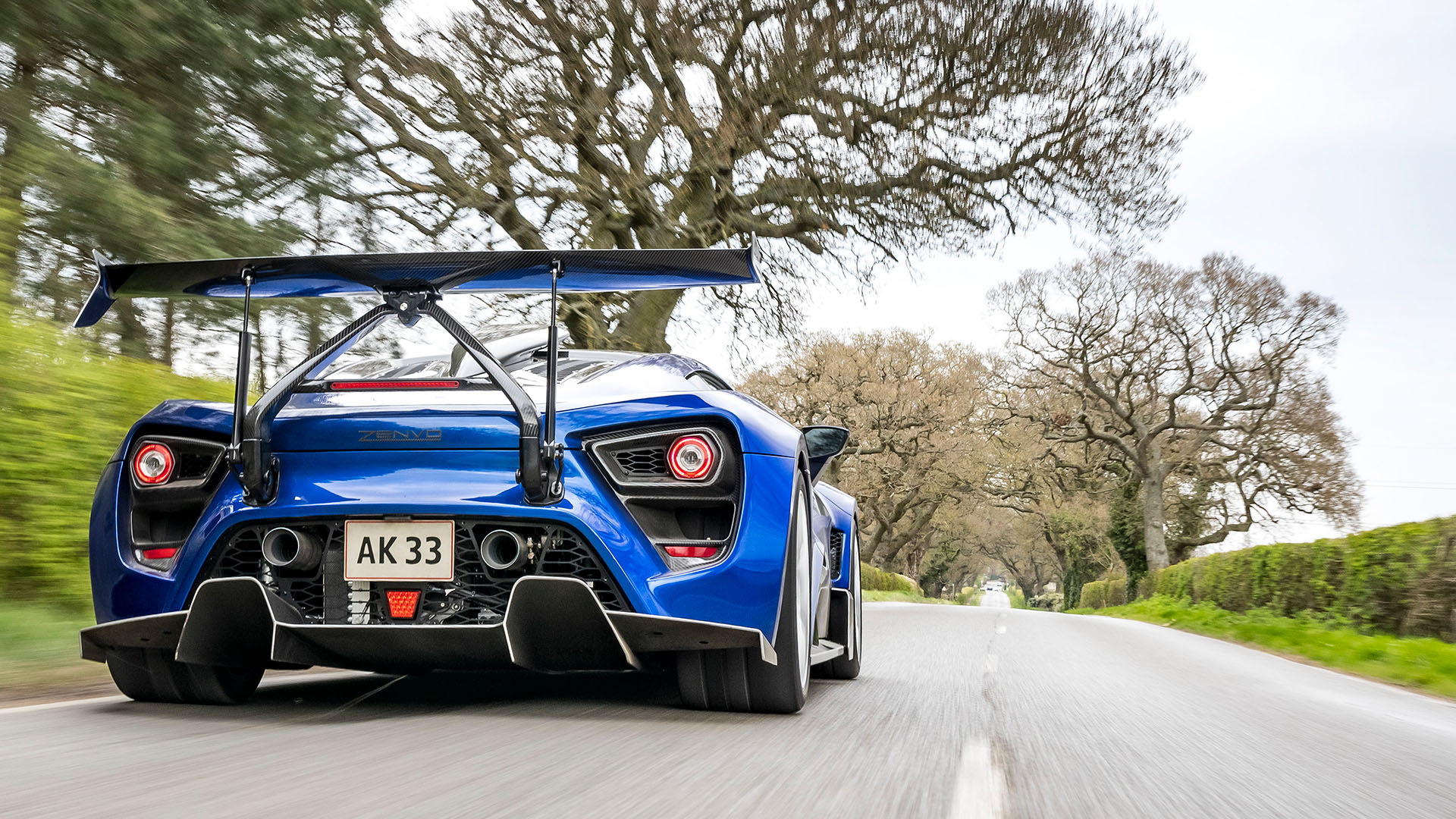 And we must discuss that rear wing a little further, it is called an active Centripetal wing … yes, I had to read that twice too, and I also took a look at the documentation on this wing. In fact, it's simple, this patented rear wing moves … but not as you might expect, on this Zenvo TSR-S this wing moves on two axes, when the driver hits the brakes, this rear wing lifts up into the air and effectively becomes an air-brake, but when cornering at speed the wing tilts to increase downforce on the axle that needs it … and as an added bonus, it looks cool too.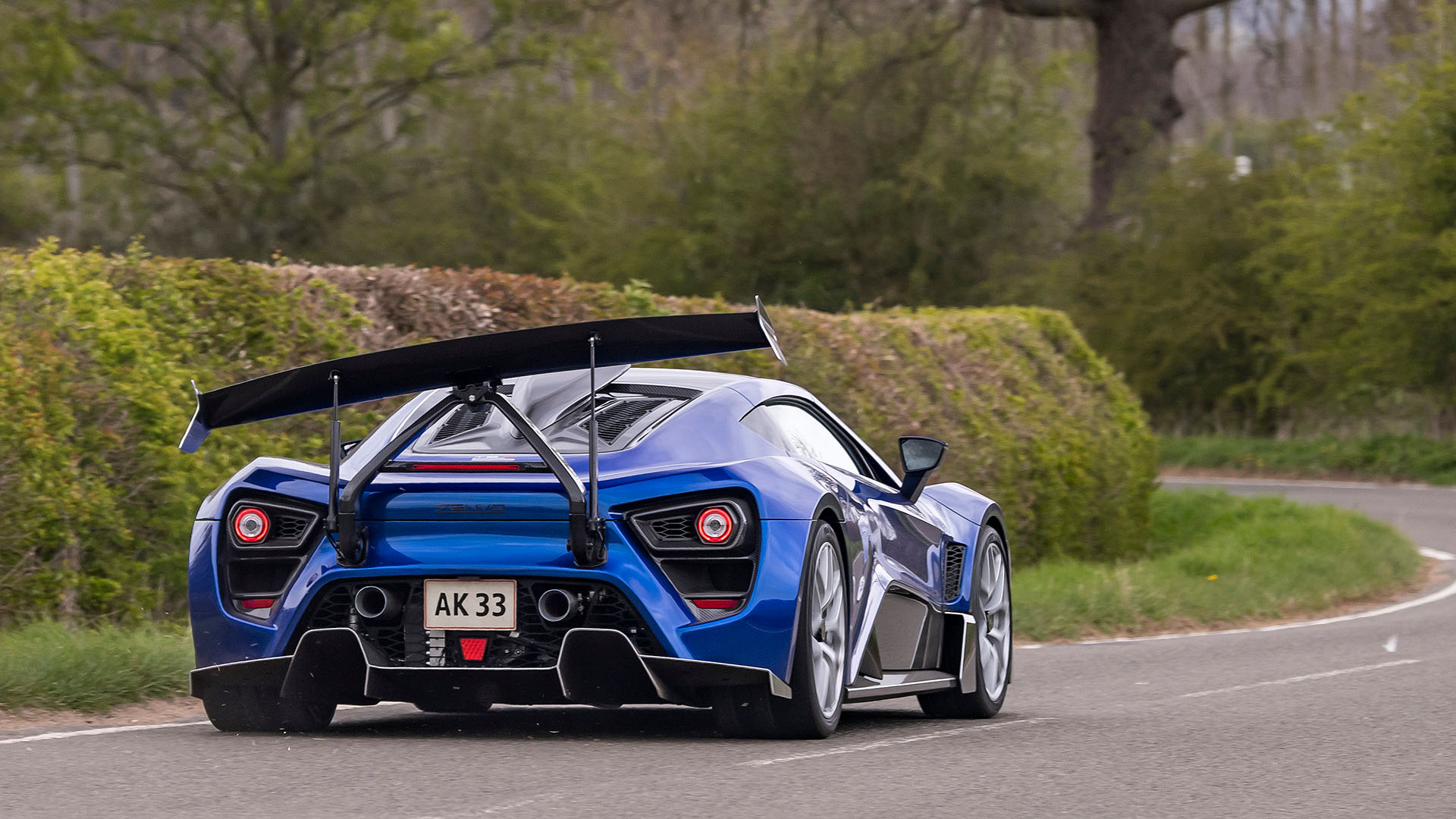 Some figures perhaps? Acceleration from 0 to 100 km/h takes a mere 2.8 seconds, in 6.8 seconds you'll reach 200 km/h behind the steering wheel of the Zenvo TSR-S, and to keep you from getting overly confident of your driving capabilities, the top speed has been electronically limited … at 325 km/h, now that's more than enough to get you into a heap of trouble with the arm of the law on the highway.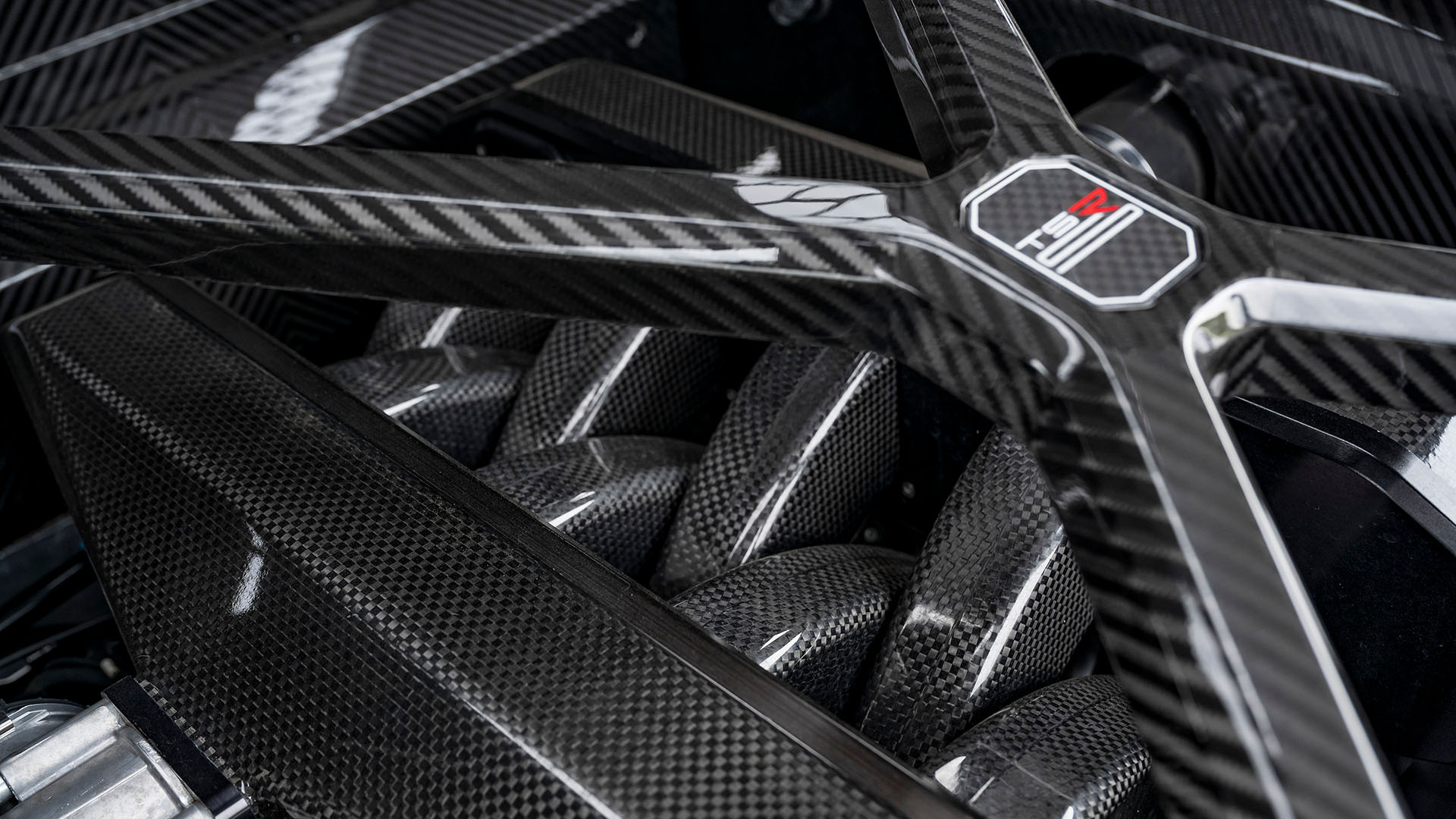 The engine, the aerodynamics, and the carbon fiber body are all produced in-house by Zenvo, even the gearbox is from their hand, and it's not just any gearbox either, the Zenvo TSR-S comes with a hybrid variant of the 7-speed sequential gearbox with helical-cut dog gears, called a 'Dual Gearbox', the driver can switch between a rather comfortable gearbox for 'Road use', or go for a more intimidating, direct power-shift 'Race' setup when the opportunity presents itself, just by using a switch on the steering wheel.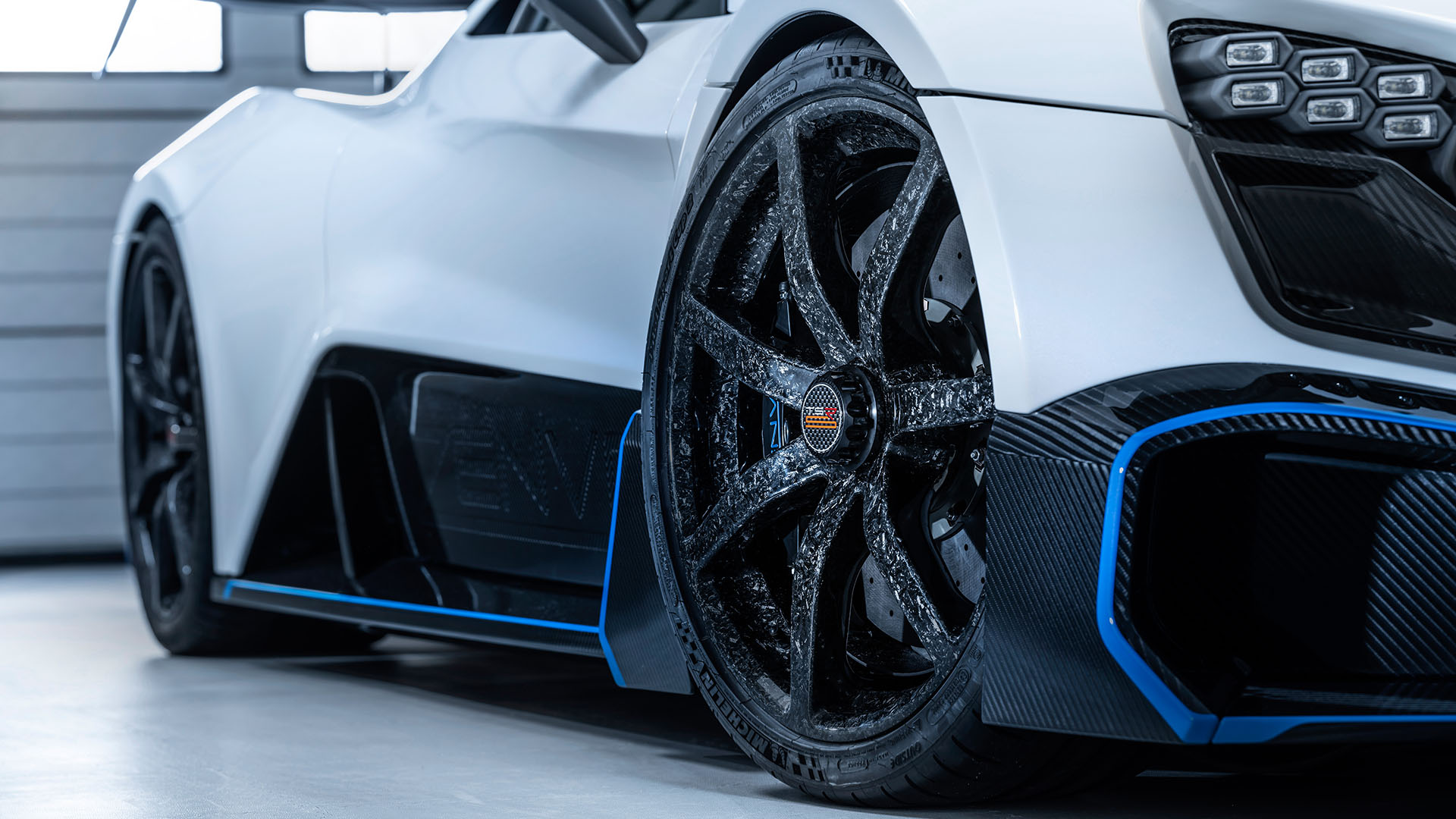 Back in March 2020, Zenvo had an amazing looking white TSR-R ready to be shown to the world at the Geneva Motor Show, sadly the event was canceled, and the car never got its public unveiling, instead, the car was showcased during a private media event at Zenvo's HQ in Præstø, Denmark. This was the first car ever to come with full fragmented carbon fiber wheels and a bespoke weave design to exposed carbon fiber body sections, fragmented carbon fiber is created by hand-cut and expertly layered fragments of carbon fiber to create a special finish, these wheels weigh about 15 kilograms less than their aluminum counterparts.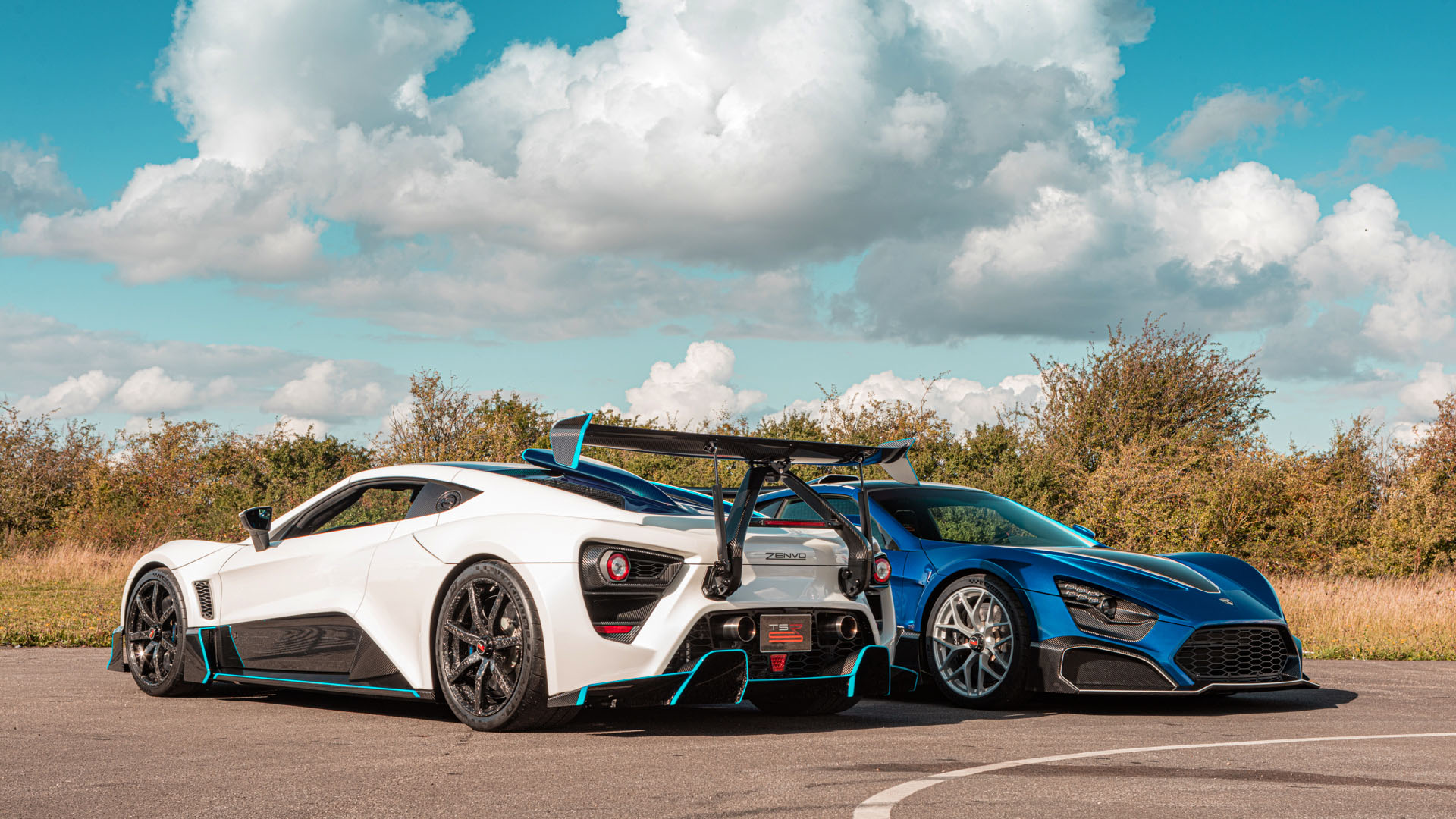 If you would like to add a Zenvo TSR-S to your garage, you might be in for a long wait, each of these hypercars made in Denmark will set you back at least €1,450,000 before options, and Zenvo is limiting the production of this street-legal race car to only 5 units per year to maintain exclusivity, Zenvo is working on a worldwide dealer network, in April 2021 the MOHR GROUP in Germany became an official Zenvo dealer, both the TS1 GT and the TSR-S will be shown in their 1,600 m2  space in Motorworld München, interesting is the fact both the TS1 GT and the TSR-S are homologated for Germany and Euro 6 compliant.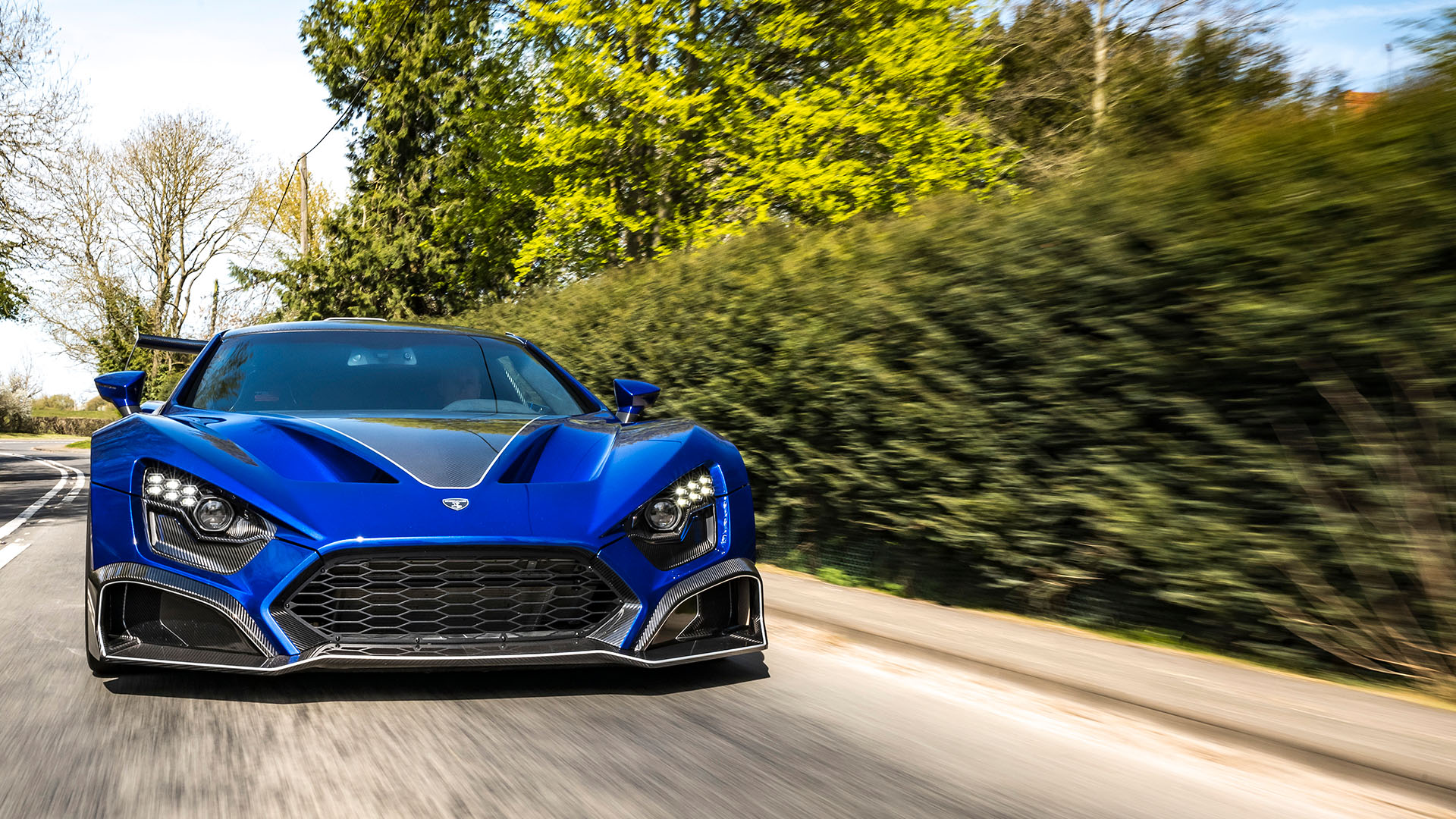 And now Zenvo is looking at the UK market, they have shipped the bright blue TSR-S to the UK to showcase their flagship model to both customers and brand followers during the 2021 Summer months, Zenvo hasn't released a schedule yet as to where the TSR-R will be available for test drives during events and gatherings, but it seems many fans are waiting in line to get behind the wheel of this amazing hypercar, Zenvo is working on a global expansion plan, so it might not be too long before the Zenvo TSR-R crosses the Atlantic and puts down her wheels on US soil.
More photos on the Zenvo TSR-S hypercar: