Remember the screen used Porsche Turbo from the famous Bad Boys movie, driven by Will Smith and Martin Lawrence, that sold at auction not too long ago? That specific 1994 Porsche Turbo 3.6 sold for nearly $1,500,000, probably due to its famous legacy, but if you like that series of the Porsche Turbo, the so-called type 964, you now have a more reasonable way to add on to your garage, with a listing on BringATrailer.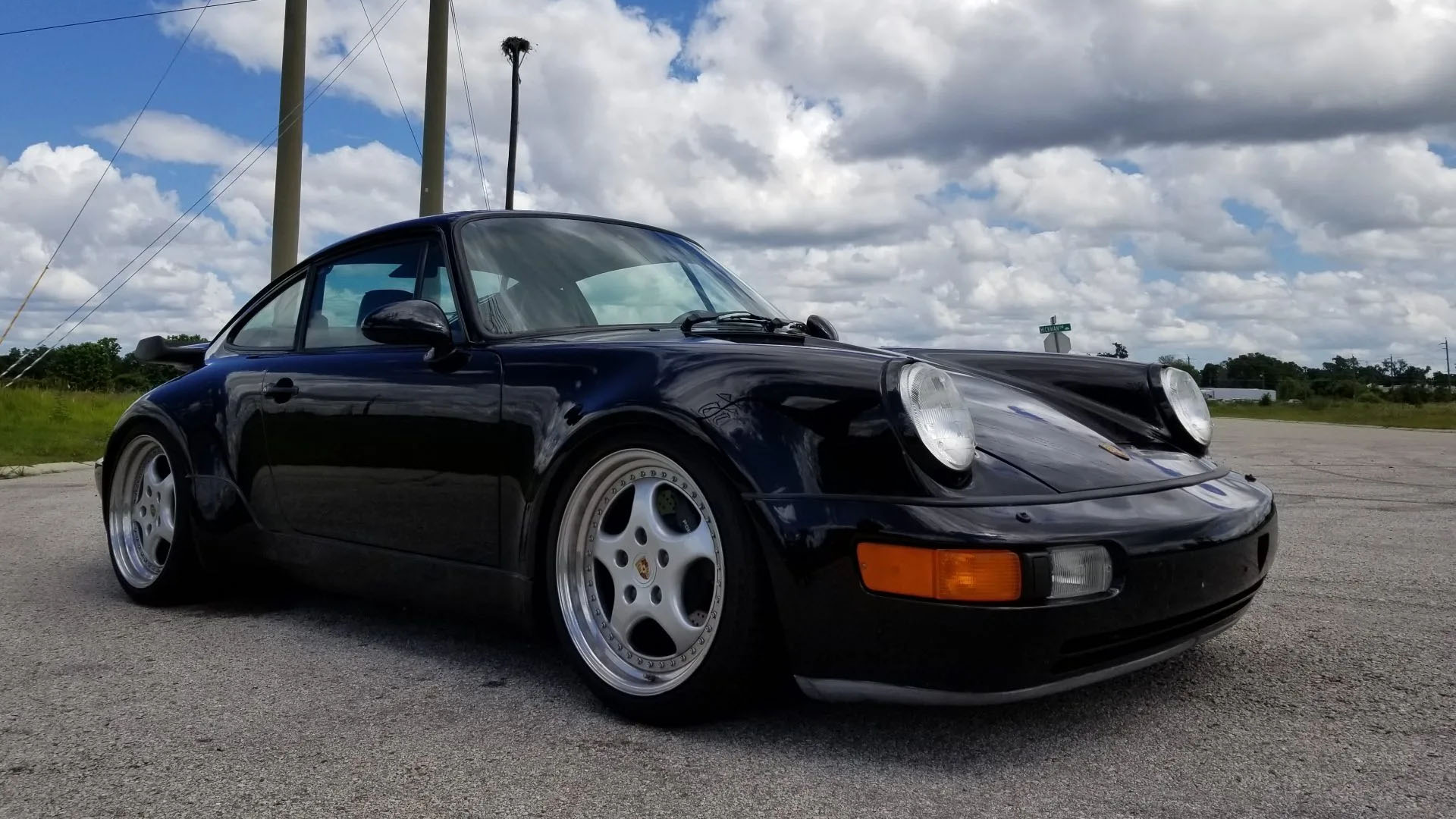 Check out this 1991 Porsche Turbo, with one more day remaining on the auction, the current bid is up to $135,000, that's less than 10% of the aforementioned Bad Boys movie car, but let's get this straight first, this 1991 model is a 3.3-liter Turbo, the 1994 one from the movies was the 3.6-liter edition, but let's get back to this car listed today.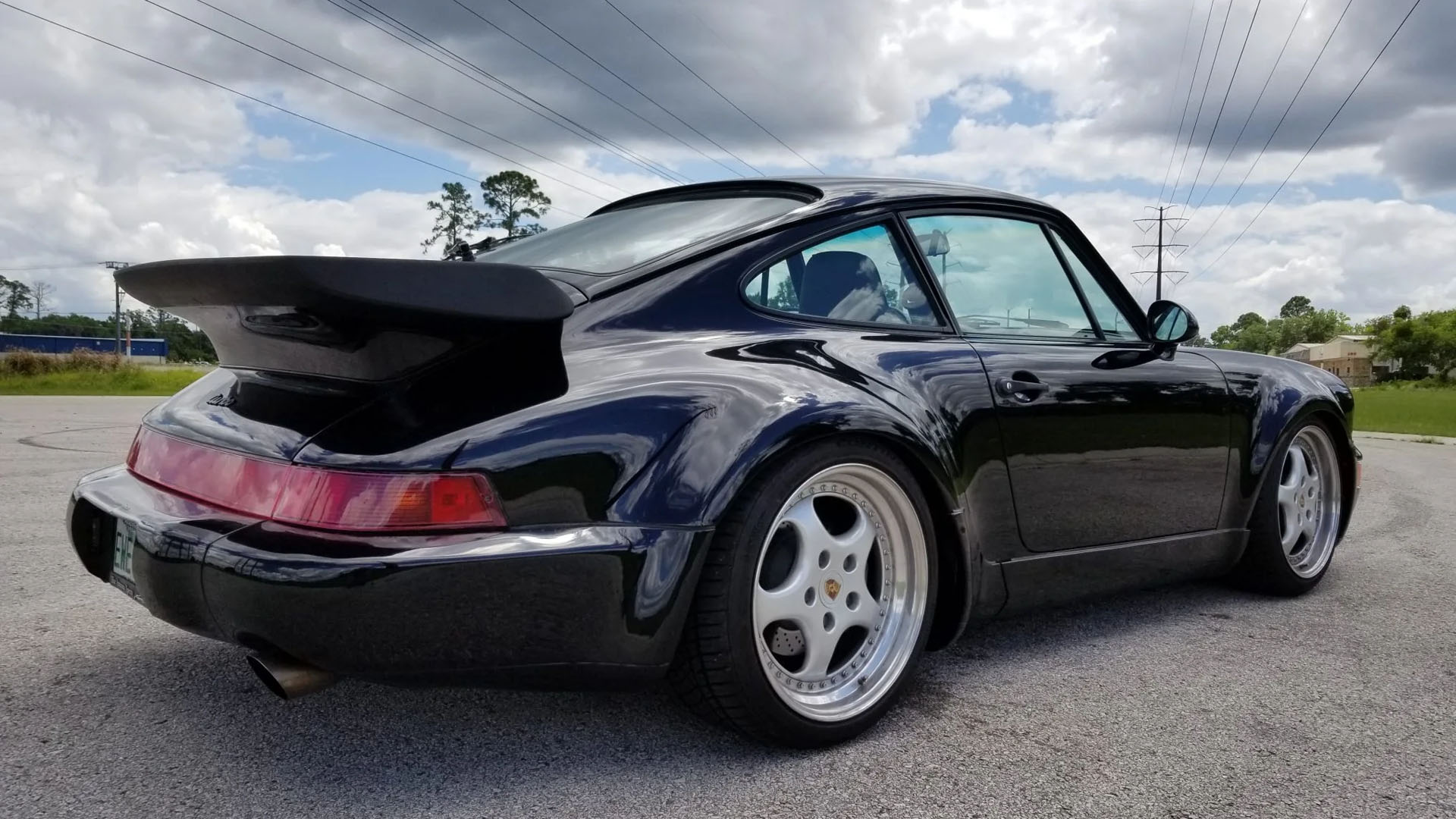 This 1991 Porsche Turbo is another black-on-black widebody, powered by a numbers-matching turbocharged 3.3-liter flat-six paired with a five-speed manual transaxle and a limited-slip differential, this specific car comes with multi-piece RH 18″ Speedline-style wheels and a PowerHaus exhaust system, which makes her look and sound really amazing.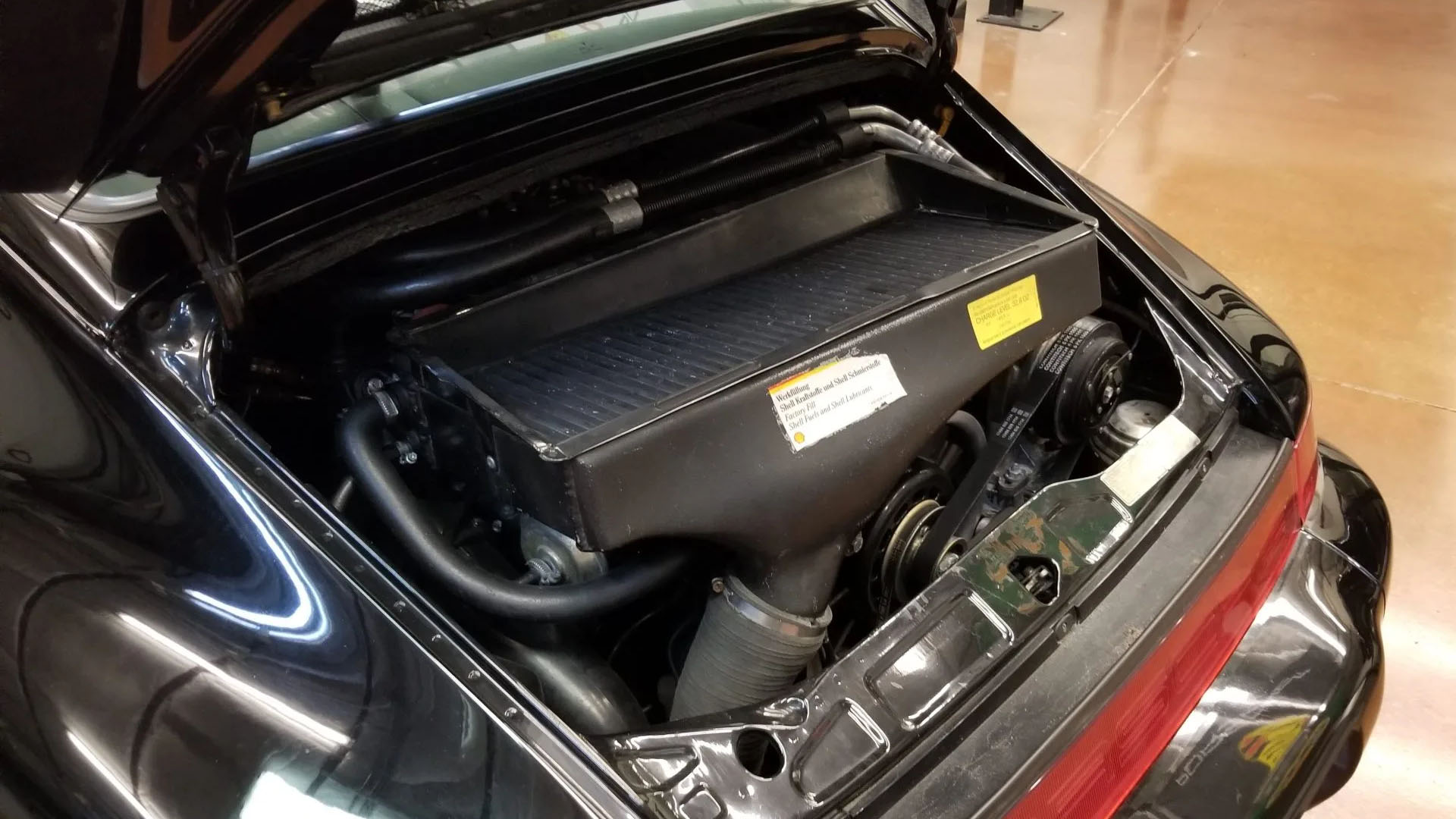 The current owner bought this Porsche 911 Turbo in 2015 and had the engine rebuilt in 2016, while in 2021 the entire air conditioning has been overhauled complete with a replacement evaporator, expansion valve, and receiver drier, at the same time the oil lines and fluids were replaced to make sure this lady is in great condition.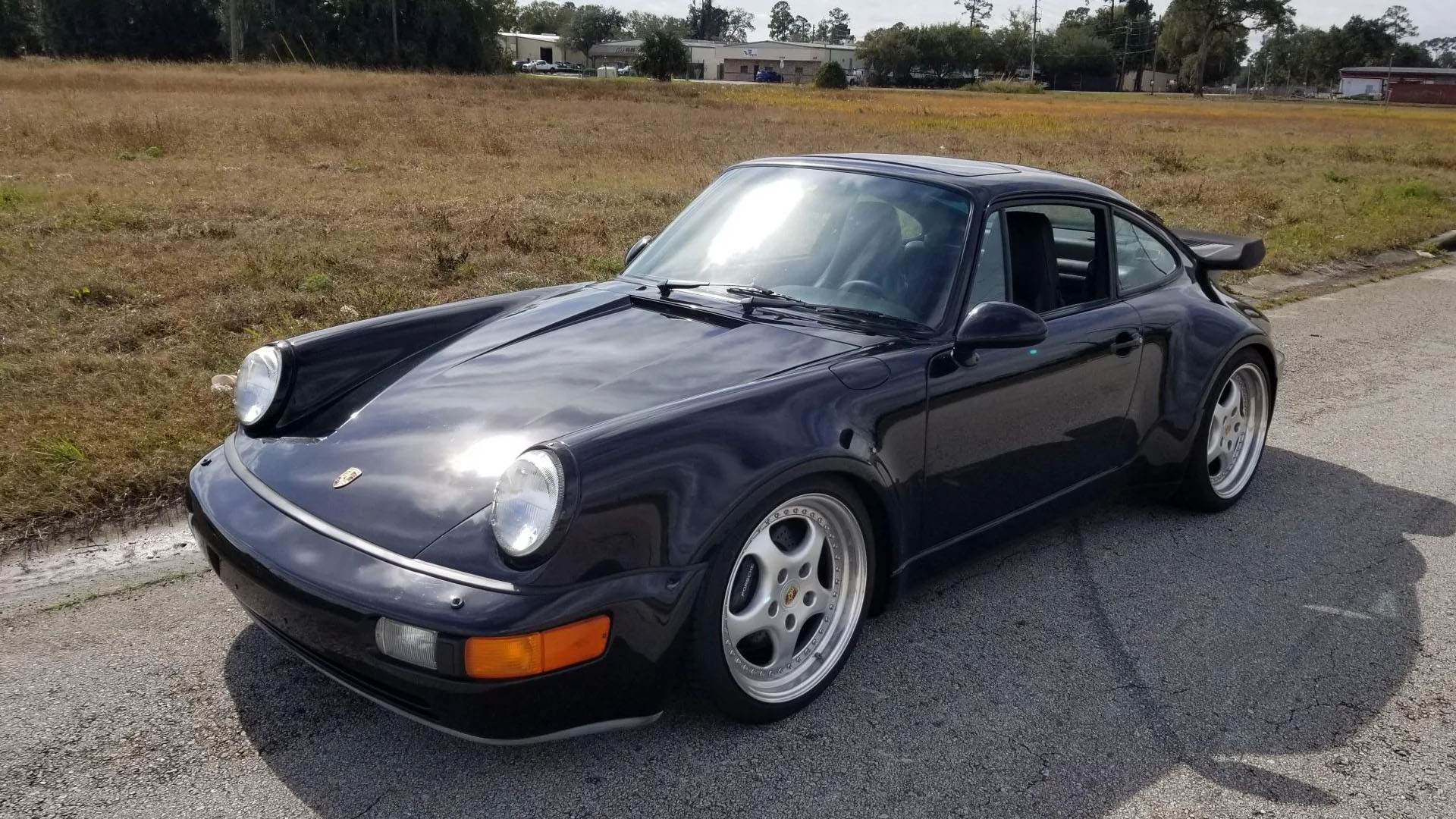 This 1991 Porsche 911 Turbo Porsche chassis number WP0AA2969MS480117 is listed with a Certificate of Authenticity, an owner's manual, manufacturer's literature, service records, a spare set of wheels, the removed factory steering wheel, a Carfax report, and a Florida title in the seller's name, and she's ready to go to a new home.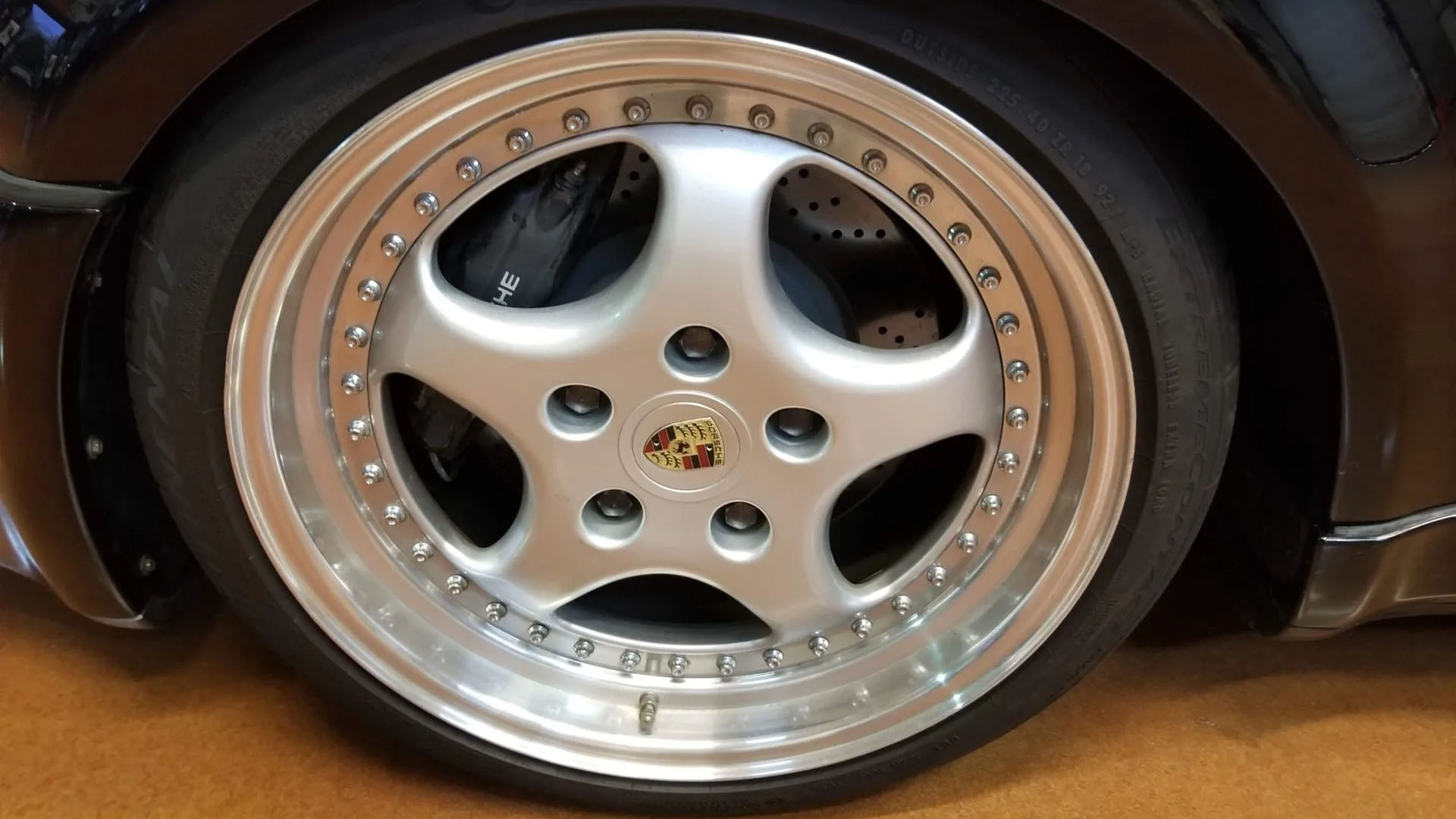 The car comes with a full set of Cup-style wheels, but she has beautiful Speedline-style RH 18" multi-piece wheels, the latter have Continental ExtremeContact tires fitted, measuring 225/40 at the front and 265/35 at the rear, for even better handling the suspension has been modified with Bilstein PSS10 adjustable coil-overs and adjustable Ground Control front camber plates.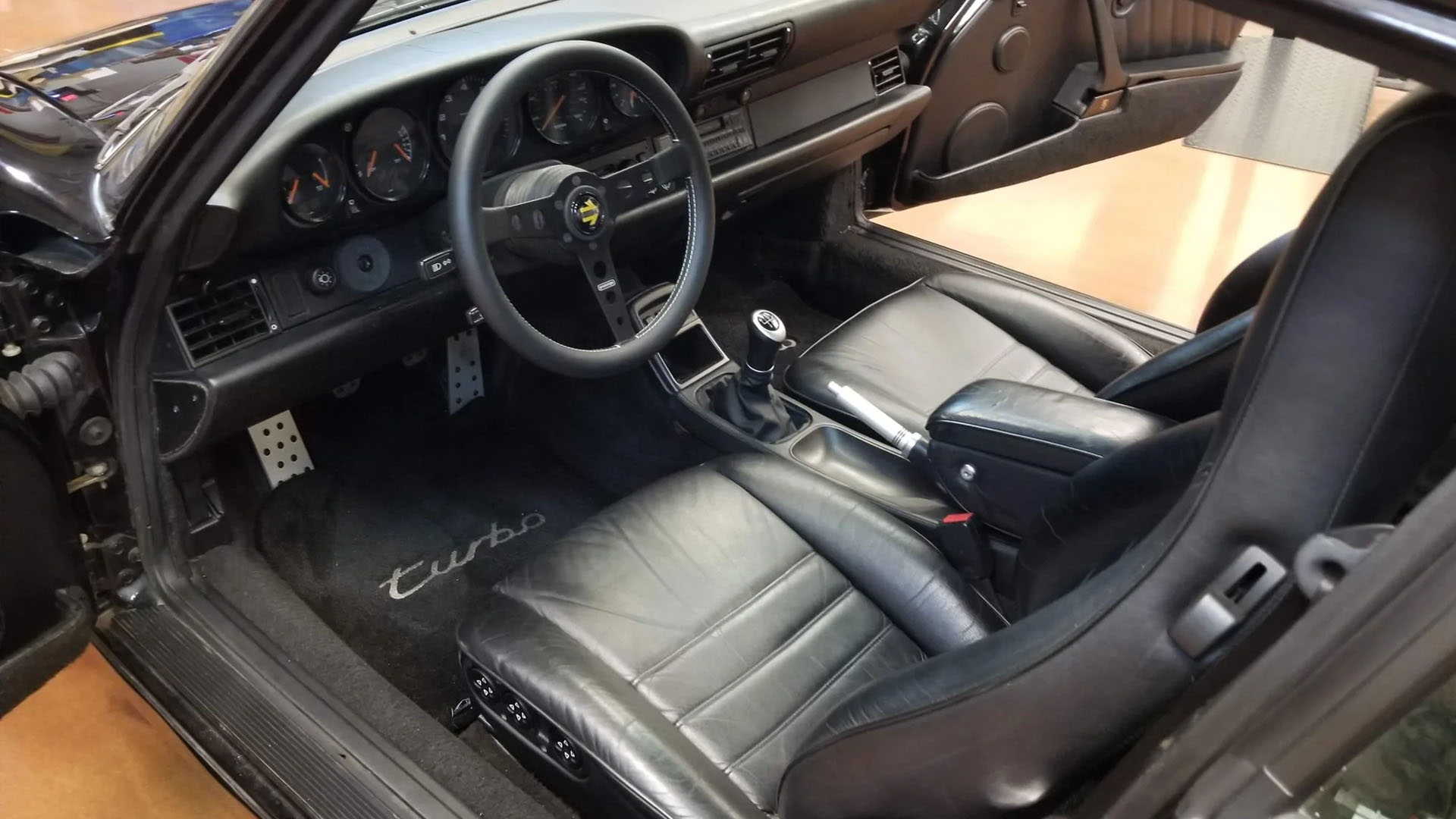 This car comes from the pre-CD era, the Blaupunkt cassette stereo is a reminder of that, but she also comes with electric-powered seats, air-conditioning, and some amazing-looking RUF-branded pedals, there is a MOMO Prototipo steering wheel, but do note the seller includes the original air-bag Porsche steering wheel too, so you can revert it back to original specs for the interior.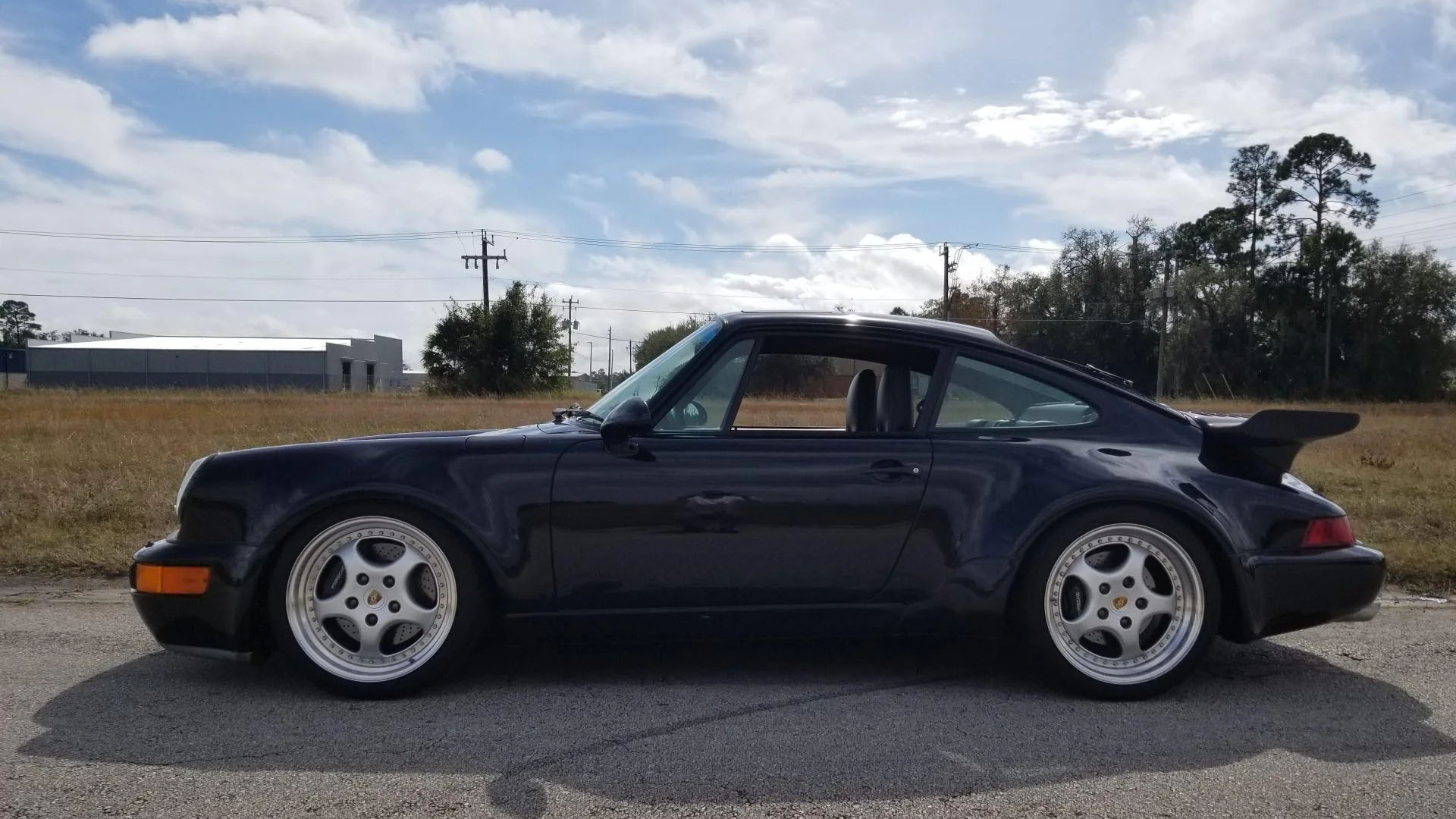 The turbocharged 3.3-liter flat-six was factory rated at 315 horsepower and features Bosch K-Jetronic fuel injection and a top-mounted intercooler, as mentioned the engine was rebuilt in 2016, and work in August 2021 included an oil change, replacement of oil lines, and an overhaul of the air-conditioning system with a replacement evaporator, expansion valve, and receiver drier.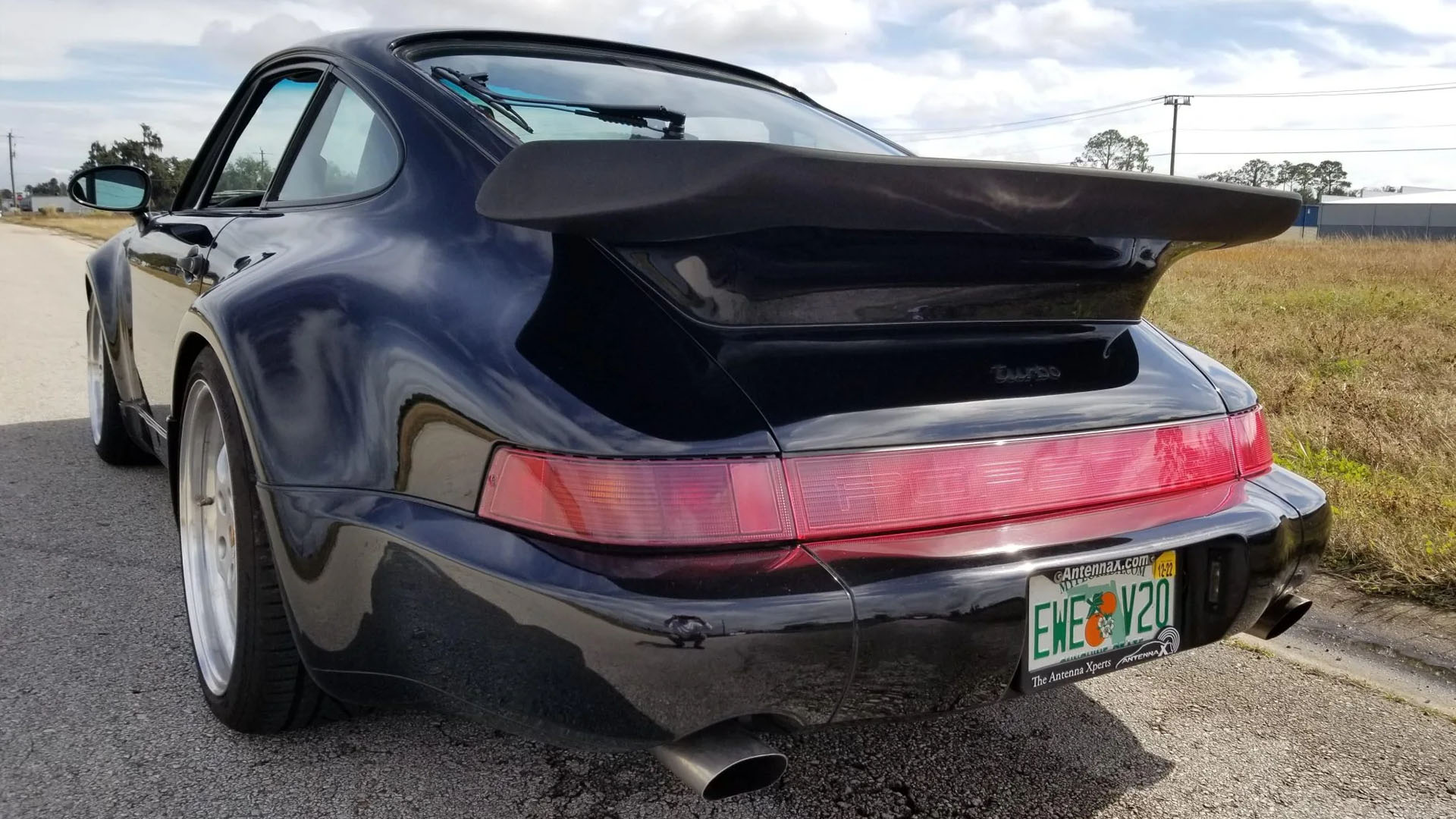 If you are interested in adding this black-on-black Porsche Turbo to your garage, make sure to head over to the BringATrailer auction before the listing ends about a day after writing this article.