I know you've probably seen the rare Ferrari Spider conversions created in the Eighties by companies like Straman, but did you know that there are a few factory-made Testarossa Spider too? One was made specifically for Gianni Agnelli, but the Sultan of Brunei managed to convince Ferrari to make five more for him, and another six Ferrari F512 Spider, so those are very rare today, but how about a one-off 1984 Ferrari 328 Convertible?
And no, this isn't a third party conversion, this is actually a real, factory-made, one of a kind 328 Spider or Convertible, whichever you prefer, built on chassis number 49543, this unique Ferrari was finished in Giallo Modena over a Nero interior with matching soft top, and it's listed for sale in Italy as you read this, but get this … asking price is €1,200,000 (about $1,300,000), while a regular Ferrari 328 GTS in good condition goes for €100,000 on average.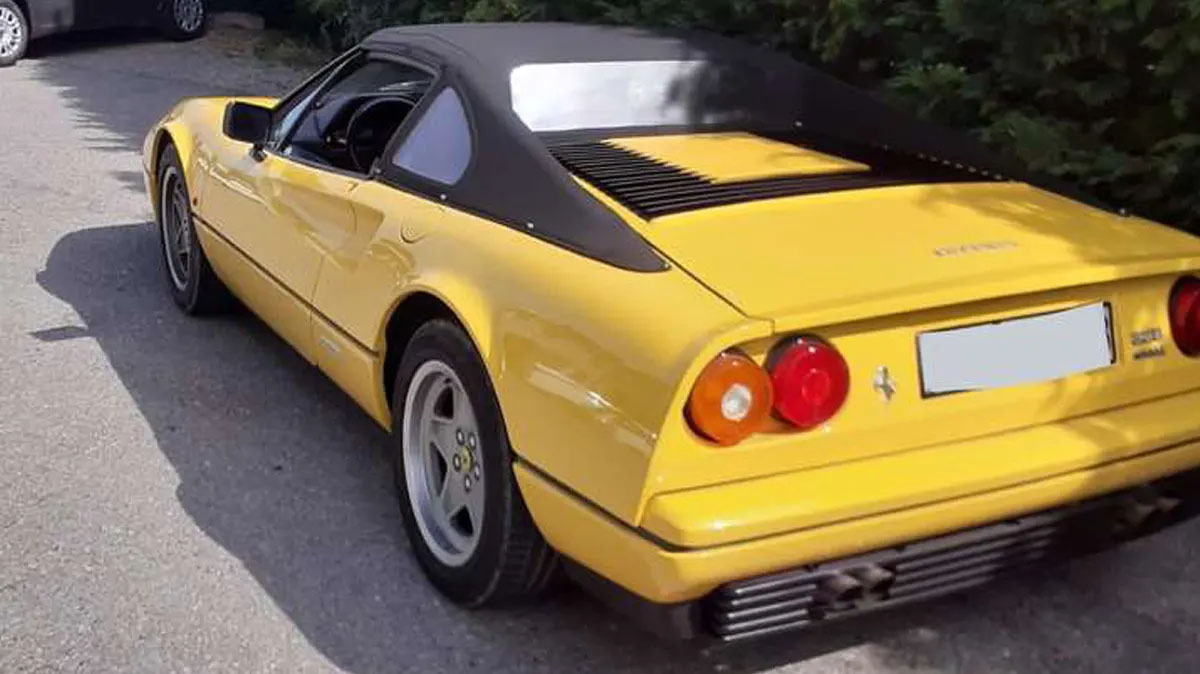 Back in 1984 Ferrari had the intention to replace their 308 with the updated 328 version, named after the 3.2-Liter V8 engine used, and while the 308 came in GTB (closed coupe) and GTS (targa top convertible), Ferrari wanted to offer a full convertible in the 328 series too, so the development prototype for this model was built on chassis 49543, and because they already had the necessary experience with both closed and targa-style cars, they made the development car into a convertible.
A design by renowned Pininfarina, the production-ready 328 Convertible prototype was built by Ferrari's own Carrozzeria Scaglietti in Modena and went through the full certification path, it was even registered for road use so they could test the new 3.2-Liter engine regarding performance and to see how the improved chassis would handle the extra power.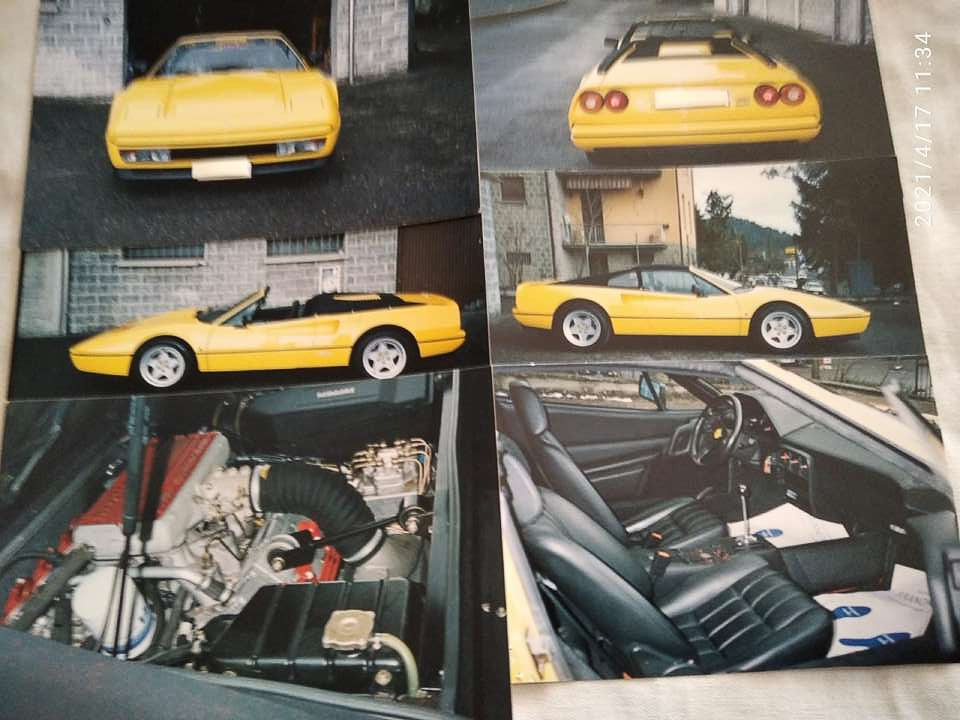 But the marketing department at Ferrari canceled the 328 Convertible before it ever reached production, they went along with only the 328 GTB and 328 GTS of which 7,412 would be built in the end, the reason we didn't get a 328 Convertible was simple … marketing feared it would eat into sales of the Ferrari Mondial Convertible that was available at the same time.
Usually, a development prototype like this is kept as a test mule, mostly going through some harsh long-term testing, and subsequently, the car gets destroyed or ends up in the factory museum, but this yellow Ferrari 328 Convertible somehow got sold to a client who drove it for many years, today the 272 hp V8 has covered 14,000 km and is listed for sale in Reggio Emilia.
Check out the listing here : Auto Scout 24