An Iconic Ferrari, An Iconic Presenter
The Ferrari F50 is often overshadowed by the F40, but it's an amazing car in its own right and exceptionally valued by just about every enthusiast out there. Former BBC Top Gear presenter Tiff Needell gets a chance to drive the car again through some stunning landscape and reminisces about a drag race he did with Jeremy Clarkson back in his Top Gear days.
He also has a chance to discuss the car at length and tell viewers just what makes this car so special. The F50 was far different from the F40, which was a turbocharged car. The F50 brings a naturally aspirated 4.7-liter 65-degree V12 engine to the table for an entirely different driving experience.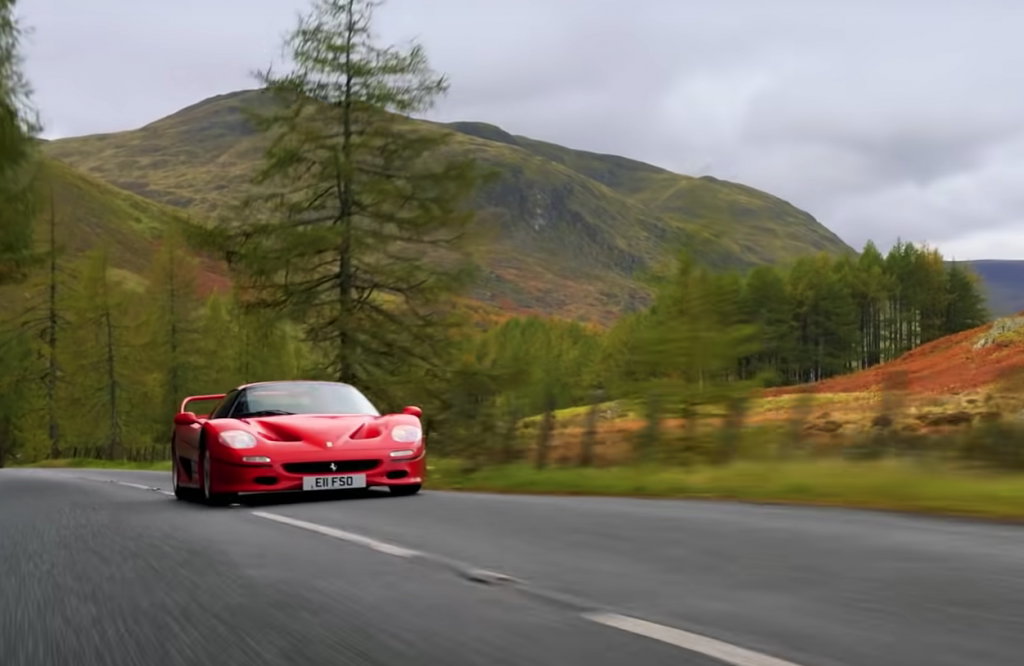 It's an engine derived from the Ferrari Grand Prix cars of the 1990s. It's an engine that's good for 570 hp. That's still far less than the Formula 1 engine that it's based on, but it will still send the F50 rocketing from 0 to 62 mph in just 3.9 seconds. It will also take you all the way up to 202 mph for its top speed.
This is a special car, and with Tiff, this is a special video. You can check out all nearly eight minutes of his rapture for the car.