I Screamed With Excitement
Yesterday I took our readers through the ins and outs of Travis Pastrana's 862 horsepower Subaru STI that was specifically designed for this video. Today, the much anticipated Gymkhana 2020 video has released.
What makes this year's Gymkhana different than any of the year's previously? Typically in Gymkhana videos, Ken Block shreds the absolute crap out of a Ford drift car (Mustangs, Rs200's etc.), but this year Block decided to hand over the keys to the franchise to rally-cross and Hillclimb legend Travis Pastrana. Yeah, the one that runs Nitro Circus and manages to have enough free time to be the most extreme human being on earth. That one.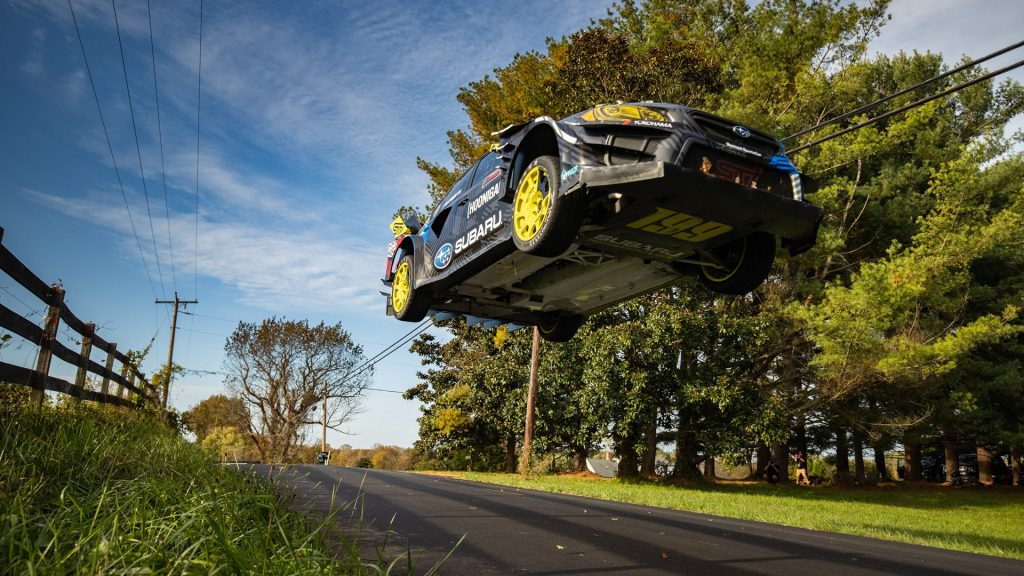 This year, Gymkhana ditches the Ford racecars for something far more on-brand for Pastrana; an 862 horsepower Subaru STI. While Ken Block is more of a traditional rally-car racer and drift savant, Pastrana likes to enjoy his time in a car floating through mid-air following massive jumps. This edition of Gymkhana brings more jumps than we've ever seen.
Beyond the crazy jumps and drifts, Pastrana takes this STI 160 miles per hour down a wet paved road to jump it – what looks like – 30 feet. This man is insane.
I hope you enjoy this 10-minute adrenaline-fueled racecar craze featuring our favorite motorsport aficionado, Travis Pastrana.