We at Supercars.net are starting to get a little jealous of our favorite YouTuber, 19Bozzy92. Why? Because he gets to film and record some of the best cars in existence.
In this video, he had the lucky chance to record both external and internal sounds and video of a restored 1976 Porsche 935/76 Group 5 race car. Or check this one out if you want to see a turbo 😉
This model was Porsche's absolute weapon of a car that performed well in '76, and was the genesis of one of the most famous of all Porsche's racing cars, the 935/78 Moby Dick.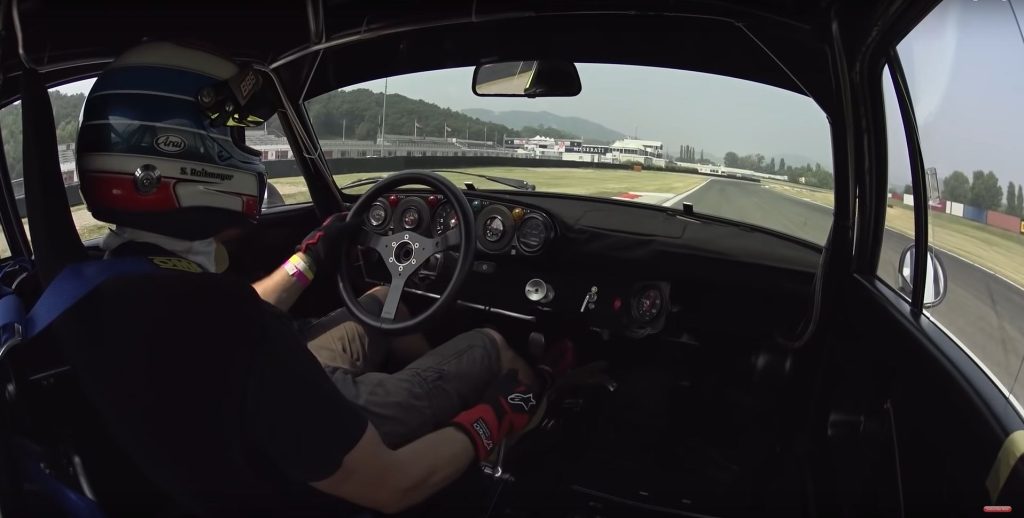 Starting with a 3.0-liter flat-six from the road-going Type 930 911 Turbo, it was rebuilt and reinforced with racing strength components, reducing it to 2.85 liters, and tuned to produce 561 BHP and 438 lbs-ft of crank torque with a single turbo. At the end of the 1976 season, a fully 3.0-liter twin-turbo version was produced that could, at maximum boost of 22 PSI, produce over 630 BHP.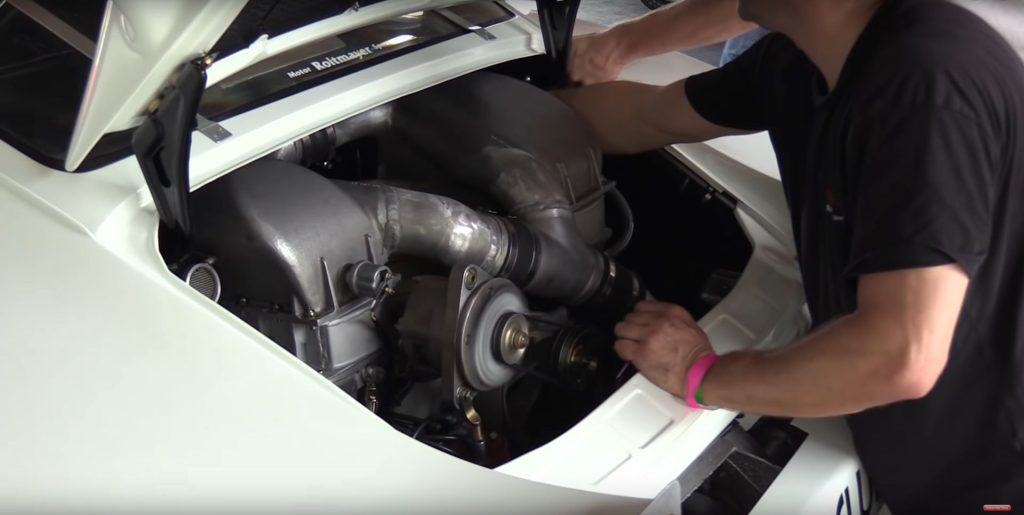 The car in this video is a 2.85-liter single turbo that was bought by a Porsche customer racing team, and fitted with a 1977 body to race in Group 5 in '77 and '78. This exact chassis came second in class at the 1977 24 Hours of Daytona.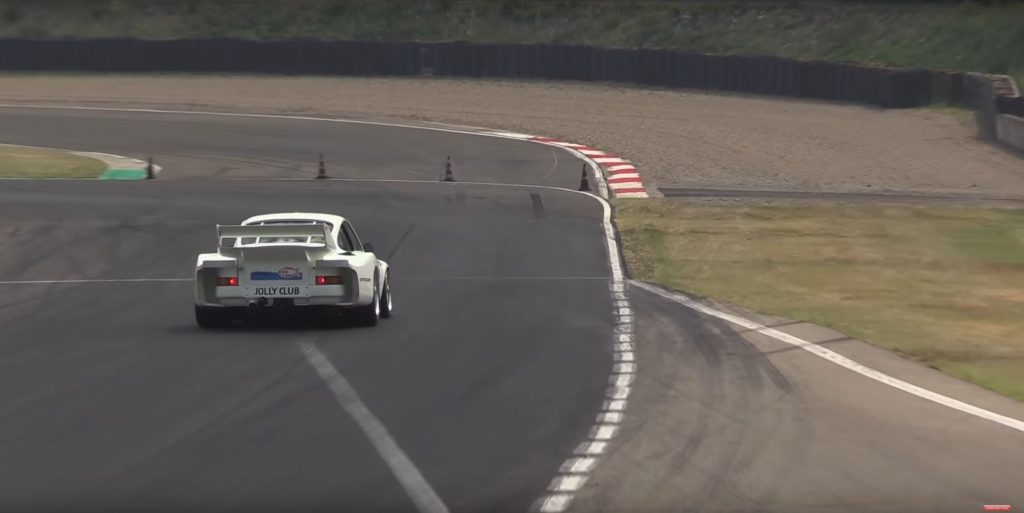 Carrying the original Jolly Club livery that it wore in the 1970s, it is a joy to hear that single turbo spin up and the throaty exhaust bellow out its song.