The title might have caught you off guard, but the famous Bentley Mulliner atelier has created a Russian Ballet themed collection with some unique detailing bespoke to these six regional cars, all of them already sold in case you are wondering, the Bentayga Speed Étoile celebrates six specific ballet moves about momentum, speed, and precision … Bentley Mulliner too inspiration from Russia's great cultural heritage for the handcrafted details found in these six custom-built Bentley.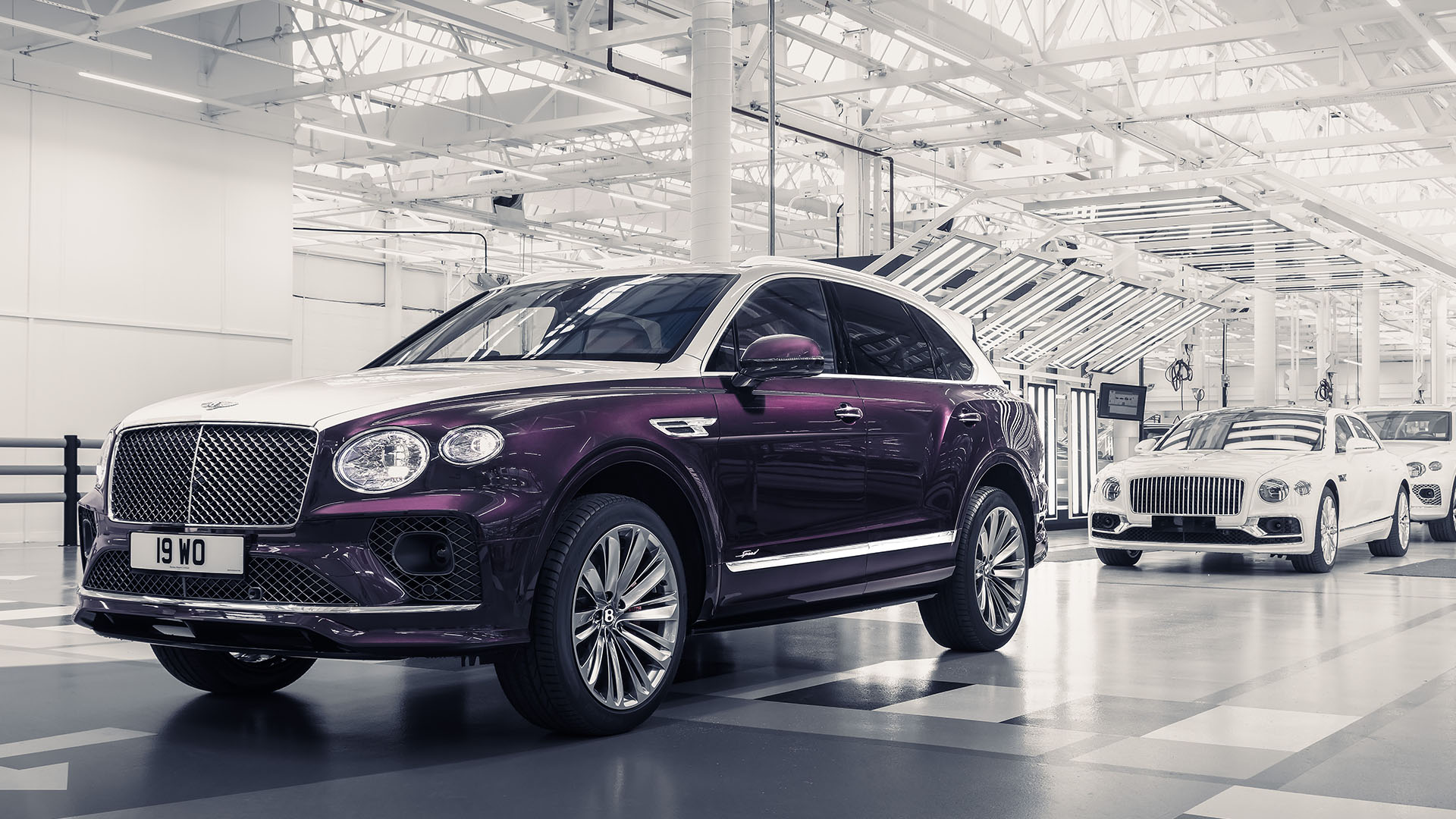 For the first time in the world, the Bentley Mulliner bespoke division created a collection that pays homage to Russian ballet, probably the most graceful and emotive expression of human artistry, and no other car than the majestic W12 powered Bentley Bentayga Speed would do, with her handbuilt engine assembled right at Crewe itself, the limited run of just six cars is meant to open the first chapter of the Russian Heritage Editions.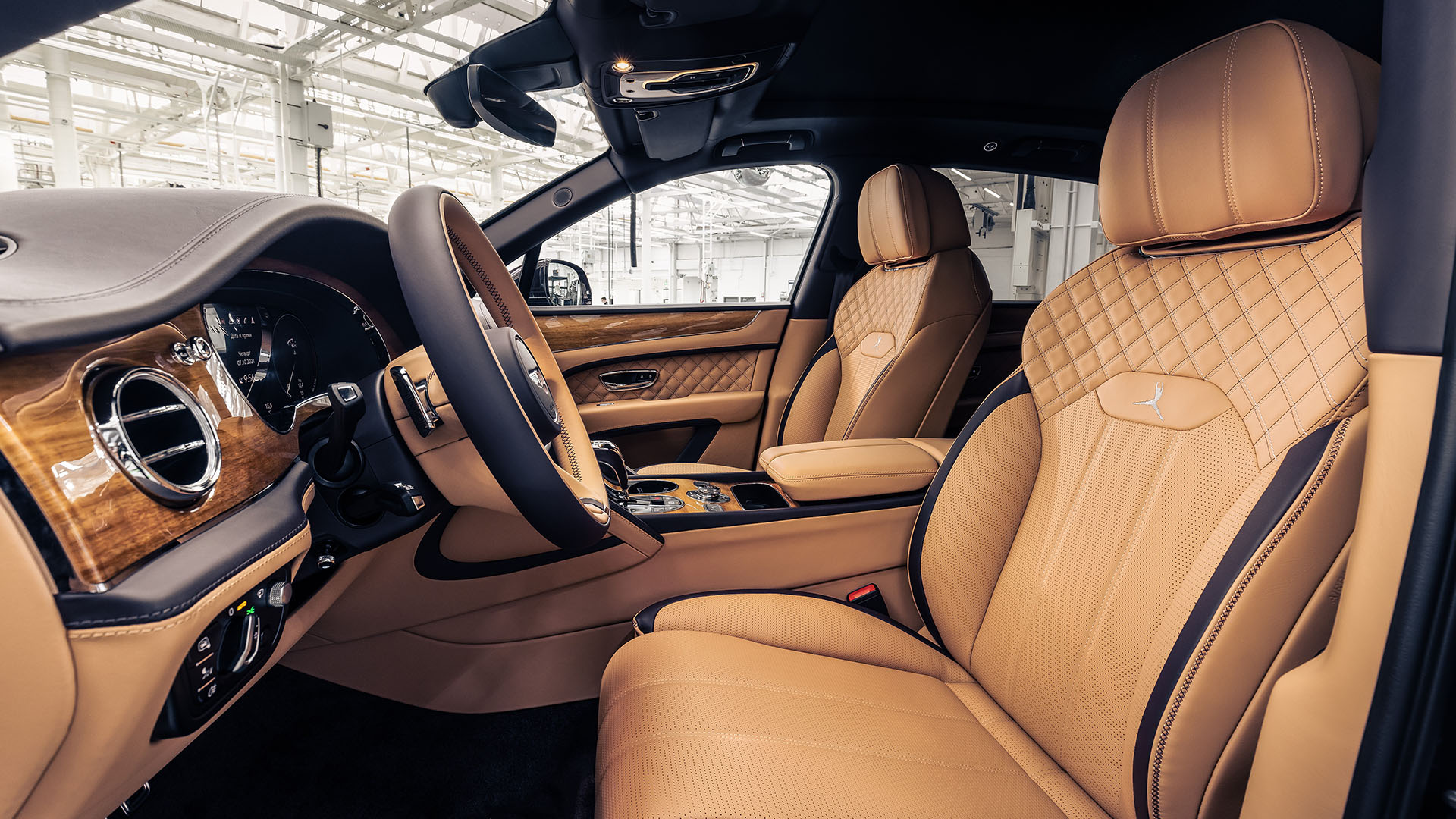 These Russian Heritage Edition Bentley will be made each year, with very specific themes intended for Russian clients, this first one centers around the more iconic ballet moves, and every single one of the six cars will emphasize a different move or motion with amazing, handcrafted details that will pay homage to the dramatic sensuality of ballet, and knowing Bentley Mulliner, this will be executed with the utmost attention to detail while using the finest materials to create perfection on wheels.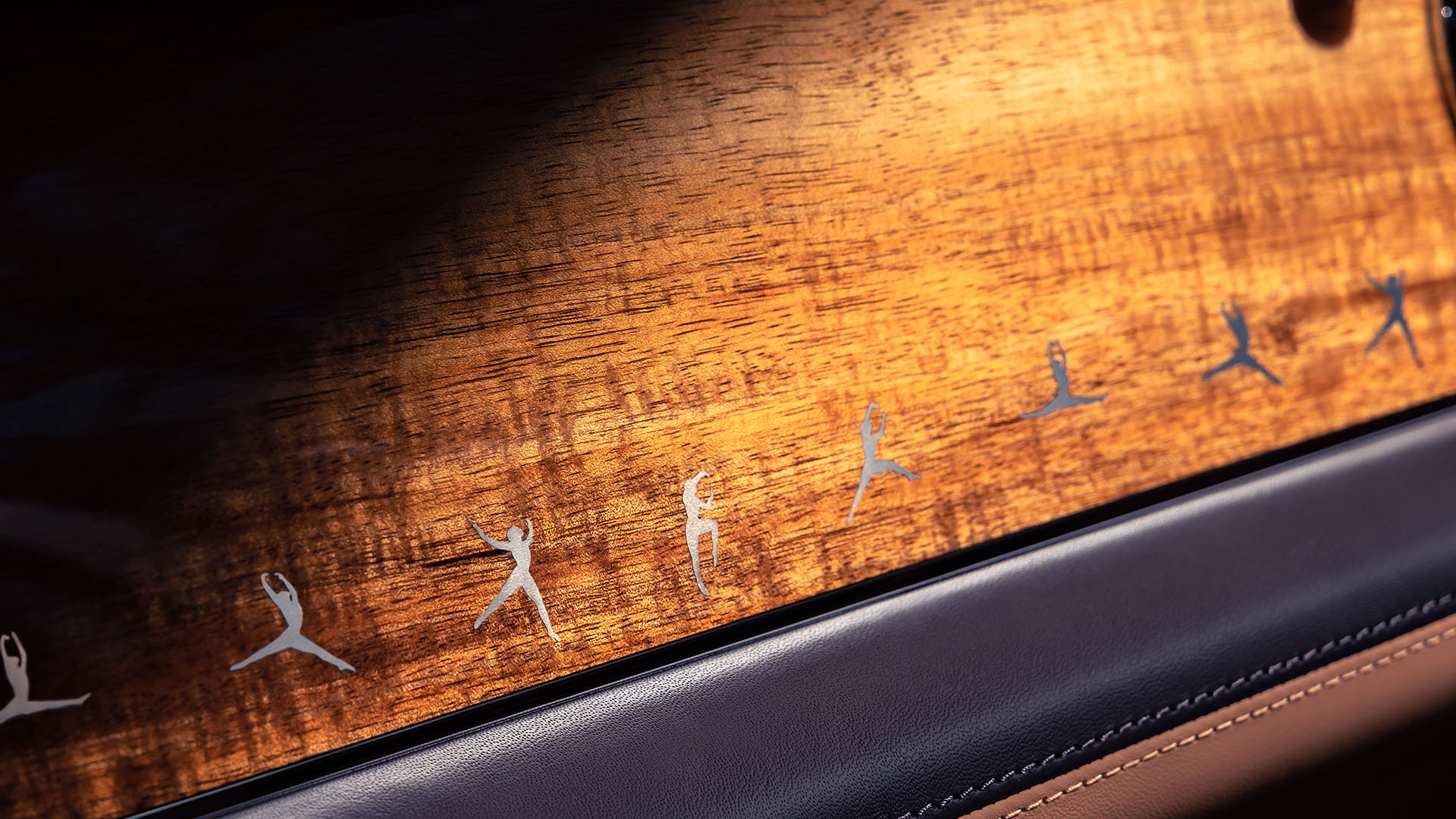 As mentioned earlier, there will be six different cars in this first chapter, and each of them will be finished in a different paint chosen from the vast Bentley palette, three of these cars will be finished in a two-tone paint scheme while the interior takes inspiration from four different specifications, each with her own interior split with one-off stitching and naturally featuring some special ballet embroidery in silver, there's even a modern ballet overlay in front of the passenger on the dashboard.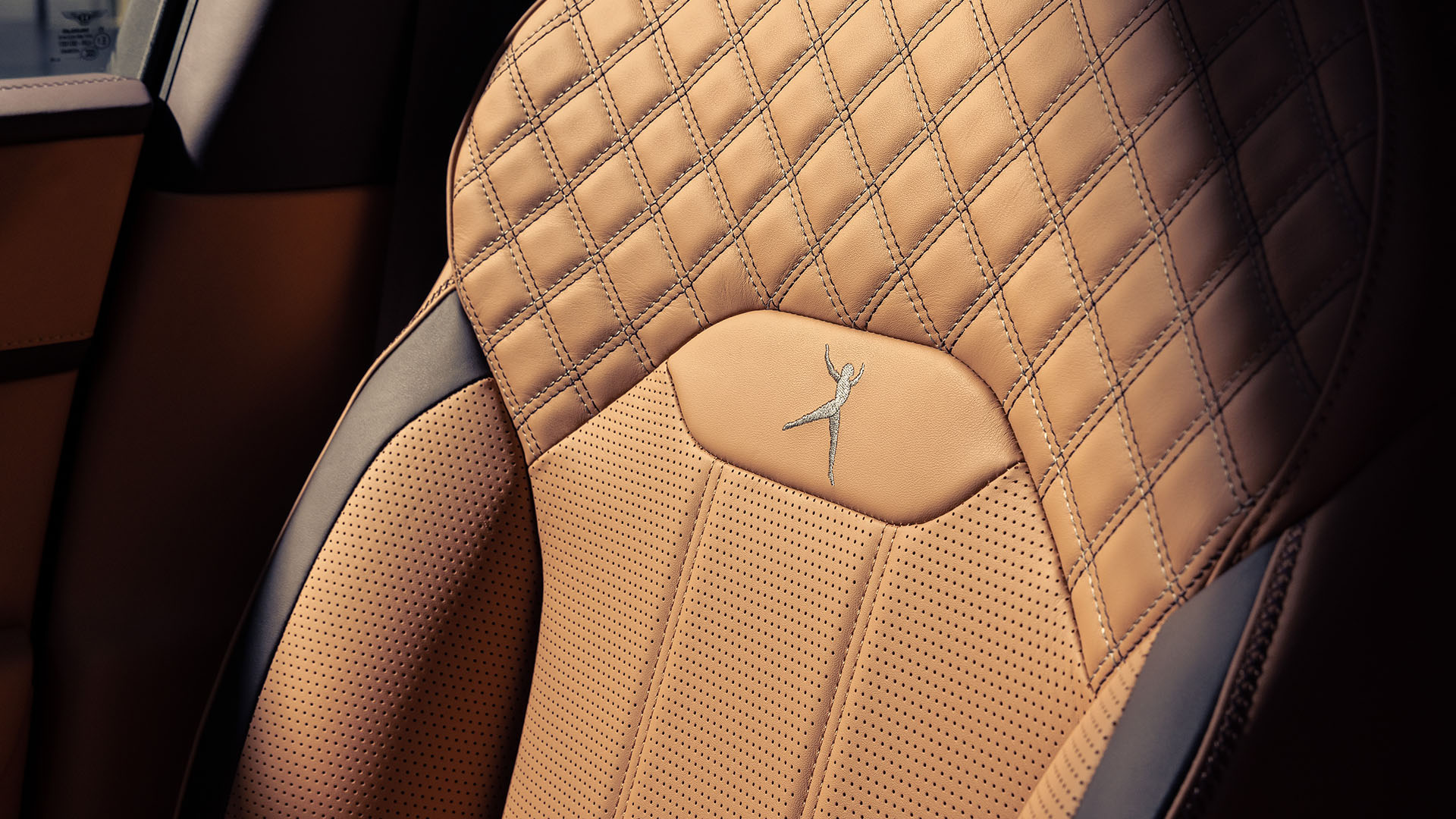 The list of six different combinations for the bespoke Bentley Bentayga Speed Étoile is as follows:
Windsor Blue over Light Windsor Blue – Twine and Imperial Blue leather combined with Liquid Amber Veneer
Silver Storm over Damson – Autumn and Damson leather combined with Koa Veneer
Moonbeam over Moroccan Blue – Twine and Imperial Blue leather combined with Liquid Amber Veneer
Damson – Autumn and Damson leather combined with Koa Veneer
Spectre – Cashew and Burnt Oak leather combined with Dark Fiddleback Eucalyptus Veneer
Magnolia – Shortbread and Cricketball leather combined with Grand Black Veneer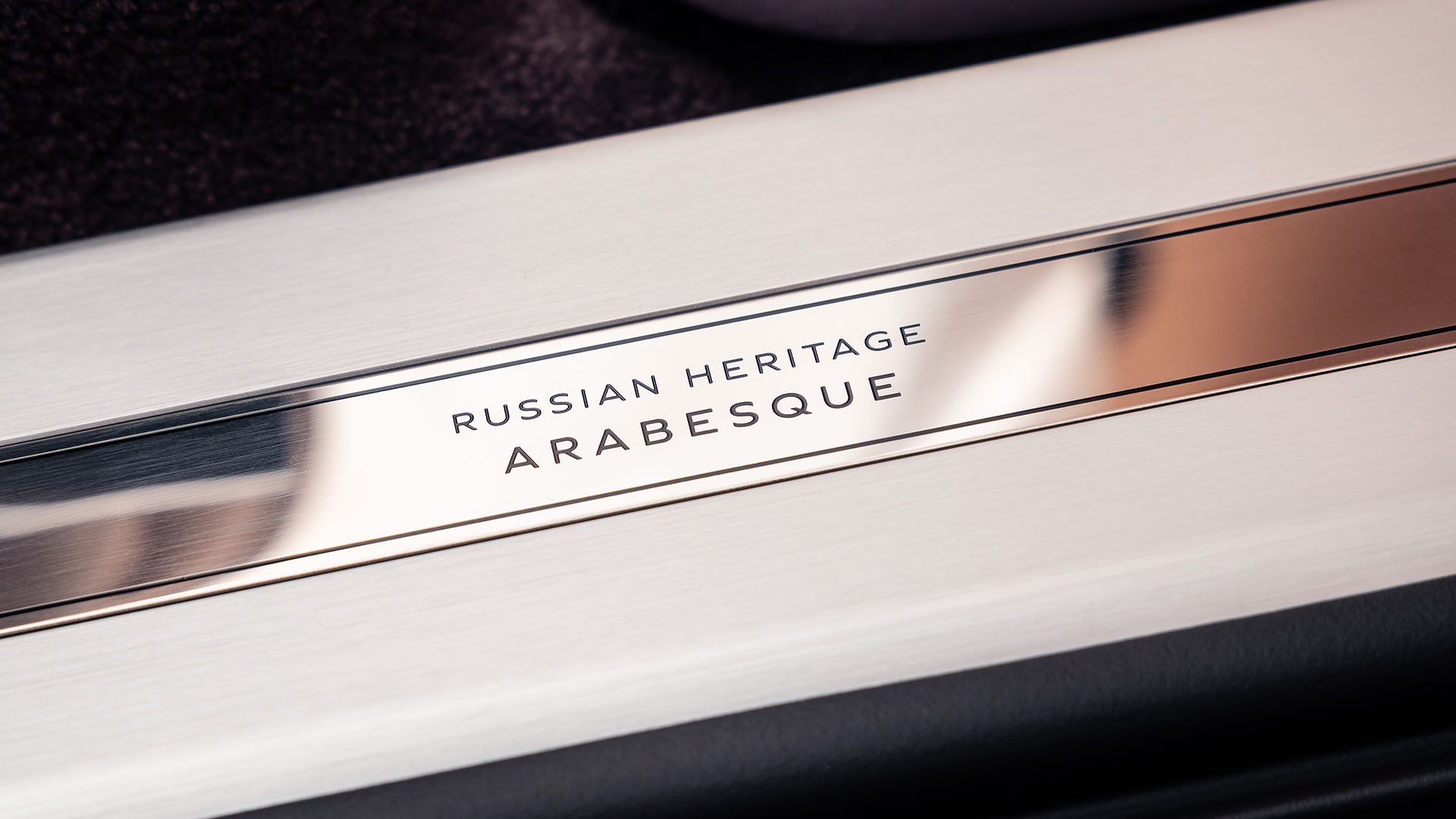 Each of the six different cars is named after a special move in Ballet, this name is also displayed on the treadplate and is combined with the corresponding ballet imagery found on the interior.
Christian Schlick, Head of Bentley Russia, says, "We are excited to present the exclusive Bentayga Speed Russian Heritage Collection to our Russian customers. This project is built on the passion for perfection, which Bentley shares with such a grand and sophisticated art as ballet, the central motif of this year's limited edition. These six unique SUVs will be delivered by Bentley Moscow and Moscow-Volgogradskiy at the end of the year, as all of the cars are already allocated."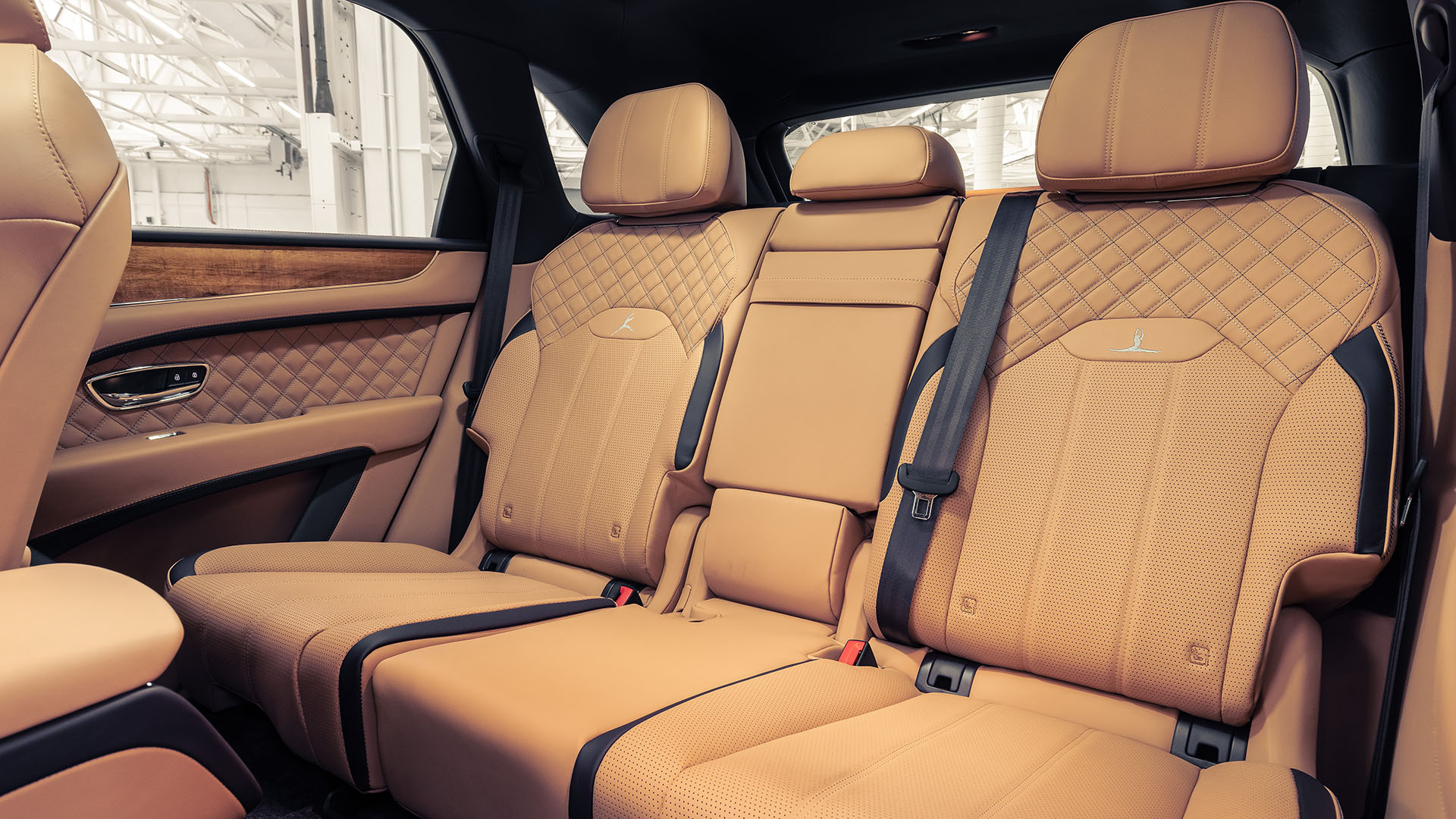 The Bentley Bentayga Speed for the regional collection comes with some special features, like darker headlights, color-coded side sills, bespoke front, and rear bumpers while these even receive a special rear spoiler, the radiator and bumper grilles are darker than usual while the wheels on these six cars are unique 22-inch designs, these cars even come with Russian Heritage LED welcome lighting.
For the interior, the Bentayga Speed two-tone pattern gets enhanced by using a dark accent running over the seats and trim, in addition to the edges of the seats and backrest being in a contrast color, these regional commission builds also come with contrast stitching, the press photos even show a stunning Breitling analog clock on the dashboard, absolutely stunning detail.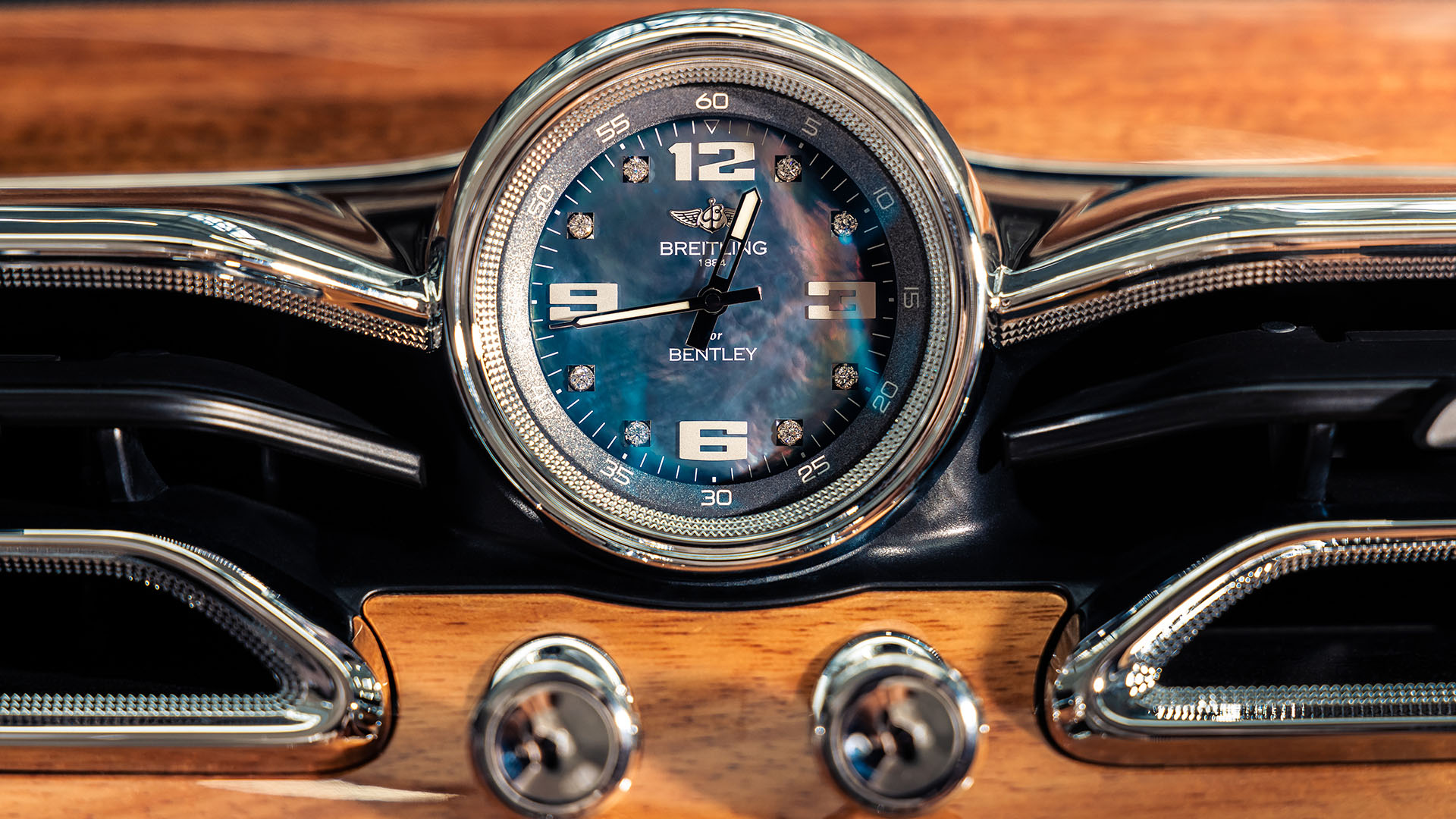 While these cars are absolutely beautiful both inside and outside, another beauty is hiding underneath the front hood, the impressive 6.-Liter W12 twin-turbocharged engine with her massive 626 hp output that delivers a top speed of 306 km/h (or 190 mph), thanks to a torque number of 900 Nm between 1,500 and 5,000 rpm, acceleration from 0 to 62 mph (100 km/h) takes just 3.9 seconds in this luxury SUV, and thanks to the Bentley Dynamic Ride all this power can be enjoyed with class-leading cabin stability, ride comfort and exceptional handling.