As you probably already know, cars over the age of 25 are exempt from NHTSA's FMVSS compliance, meaning that each new year unlocks some cars previously unavailable to the US market that can soon be legally imported to the United States.
With 2023 just around the corner, we're here to take a look at some historically important, collectible or just fun and affordable cars introduced in 1998. From French hot hatches to boutique supercars, JDM legends and more, these are ten coolest cars you can import to the US in 2023.
Mitsubishi Lancer EVO V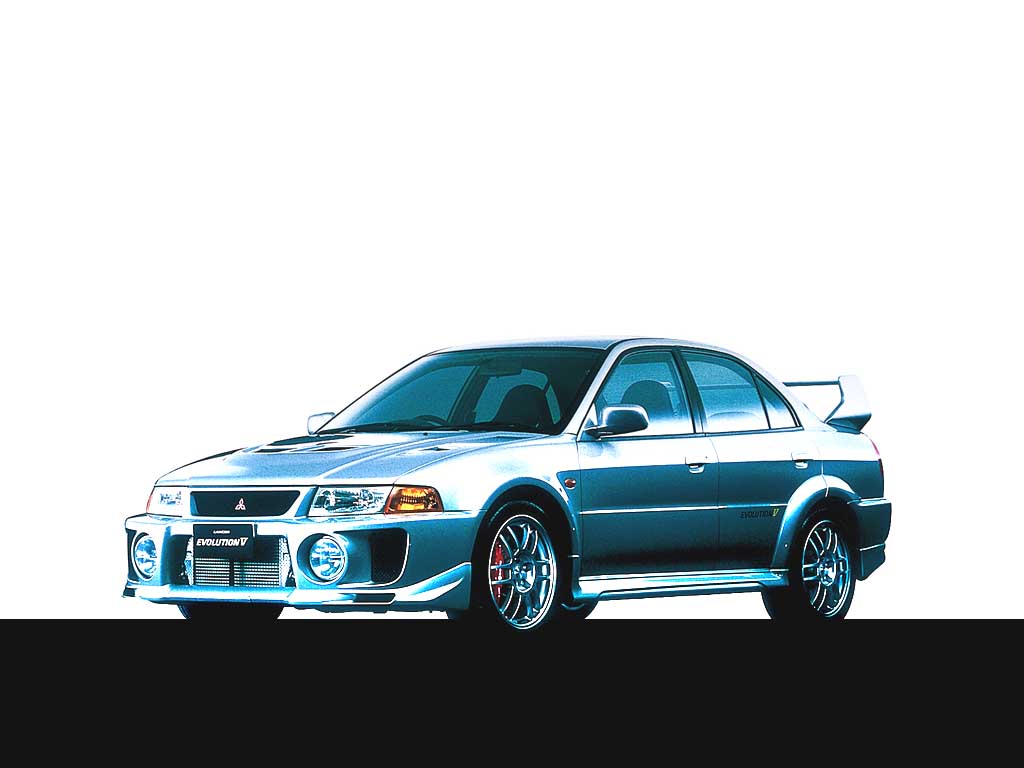 And we're starting off with a legendary car you can import as soon as January 2023, as it was introduced in early 1998 and it went on to play a major part in Mitsubishi's first manufacturer's WRC title. Driven by Tommi Mäkinen, who also scored his third consecutive WRC title in 1998, Mitsubishi Lancer EVO V became a stuff of legends and is now available to JDM enthusiasts in the United States.
The Lancer EVO V is a thoroughly upgraded version of the EVO IV and both cars are based on the sixth generation Mitsubishi Lancer. The easiest way to tell apart between the two is to look for a body kit with wide arches, more aggressive front bumper and a larger rear wing. Wide arches could accommodate larger wheels and brakes, improving the EVO's all-round performance. Speaking of, the engine's power output remained the same at 276 horsepower, with a torque bump to 275 lb-ft. As its predecessor, Mitsubishi EVO V came in two trims, the Spartan RS or the better appointed GSR and it's up to you, your expectations and your budget to pick the preferred EVO and bring it stateside.
Subaru Impreza WRX STi 22B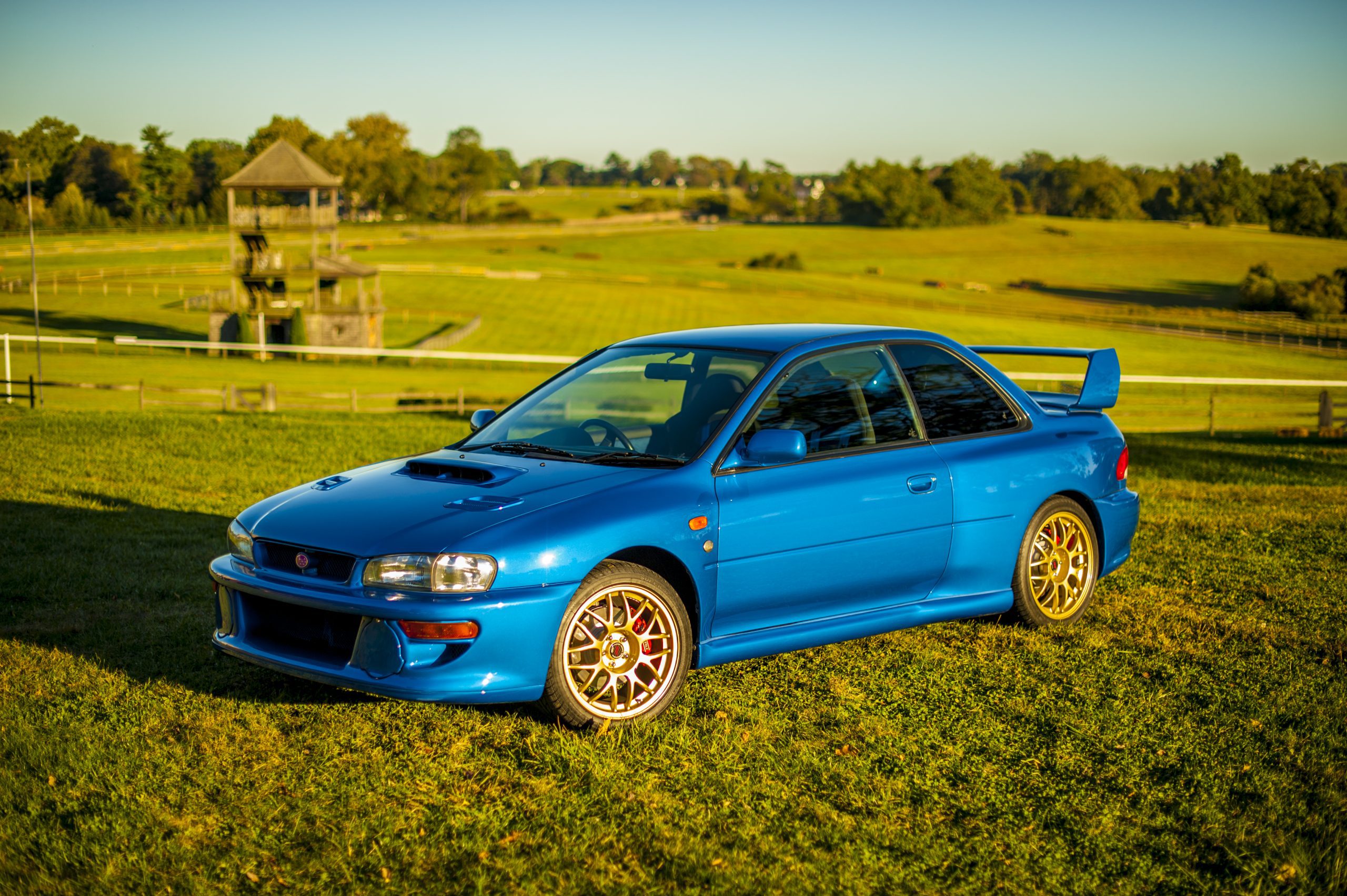 If the EVO isn't special enough or you're just playing for team Subaru, you'll be pleased to know that the quintessential WRX grail car can finally enter the US come 2023. It's the Impreza WRX STi 22B, a special edition of 424 customer cars built to celebrate the brand's 40th anniversary, as well as a streak of rallying success during the late 1990s. Out of those, 400 were built for the Japanese domestic market and 24 were exported to other RHD markets.
Subaru Impreza 22B endured a slew of changes inside and out, becoming a proper celebration special. First off both front and rear arches were widened to increase track, making it look closer to its WRC counterpart. Next, the turbocharged 2.0-liter boxer got its capacity upped to 2.2 liters, resulting in a power increase to 276 horsepower and 213 lb-ft of torque, distributed to all four wheels via a 6-speed manual. To better the overall performance even more, Subaru installed an adjustable rear spoiler, as well as special heavy duty suspension, meaning that the Impreza 22B was basically a street legal rally car. Today, the 22B is one of the most sought after JDM classics and even though there are already some examples in the United States, they'll be ready to get their license plates throughout 2023.
Honda Prelude SiR.S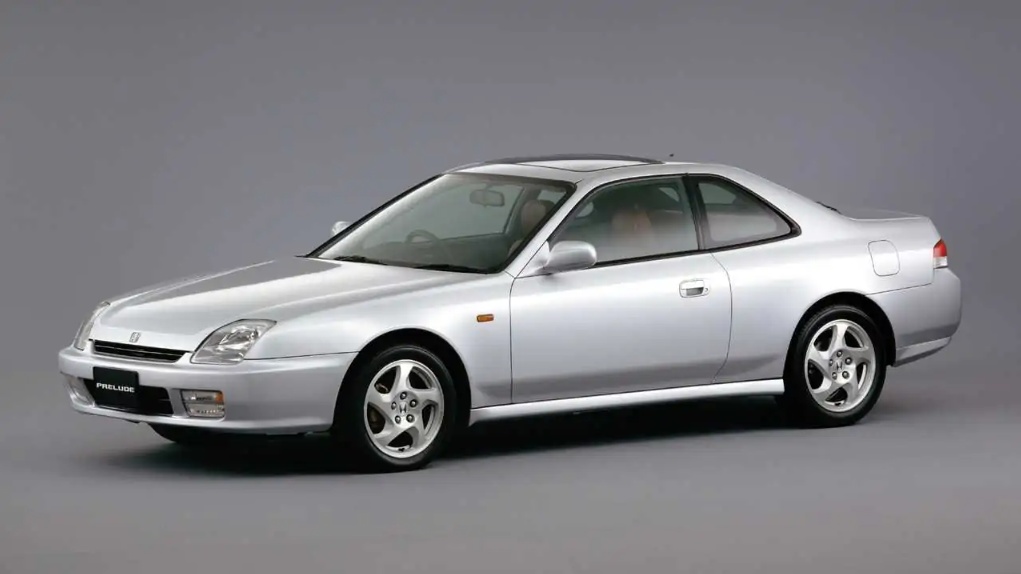 Though the fifth generation Honda Prelude was available on the US market, not all variants got there. Such is the case with the Prelude Type S in SiR.S trim, introduced in September 1998. The trim brought numerous refinements inside and out, combining the sporty performance of the Type S with a well-appointed SiR equipment grade.
Honda Prelude SiR.S was powered by a 2.2-liter H22A inline-four mated to a 5-speed manual from the Prelude SiR, sending power to the front wheels via a limited slip differential. The engine ran on a high 11.0:1 compression ratio and it produced 217 horsepower and 163 lb-ft of torque. This special take on the Prelude is available for import starting September 25th 2023, the first day Honda made it available through the Verno distributor networks.
Maserati 3200 GT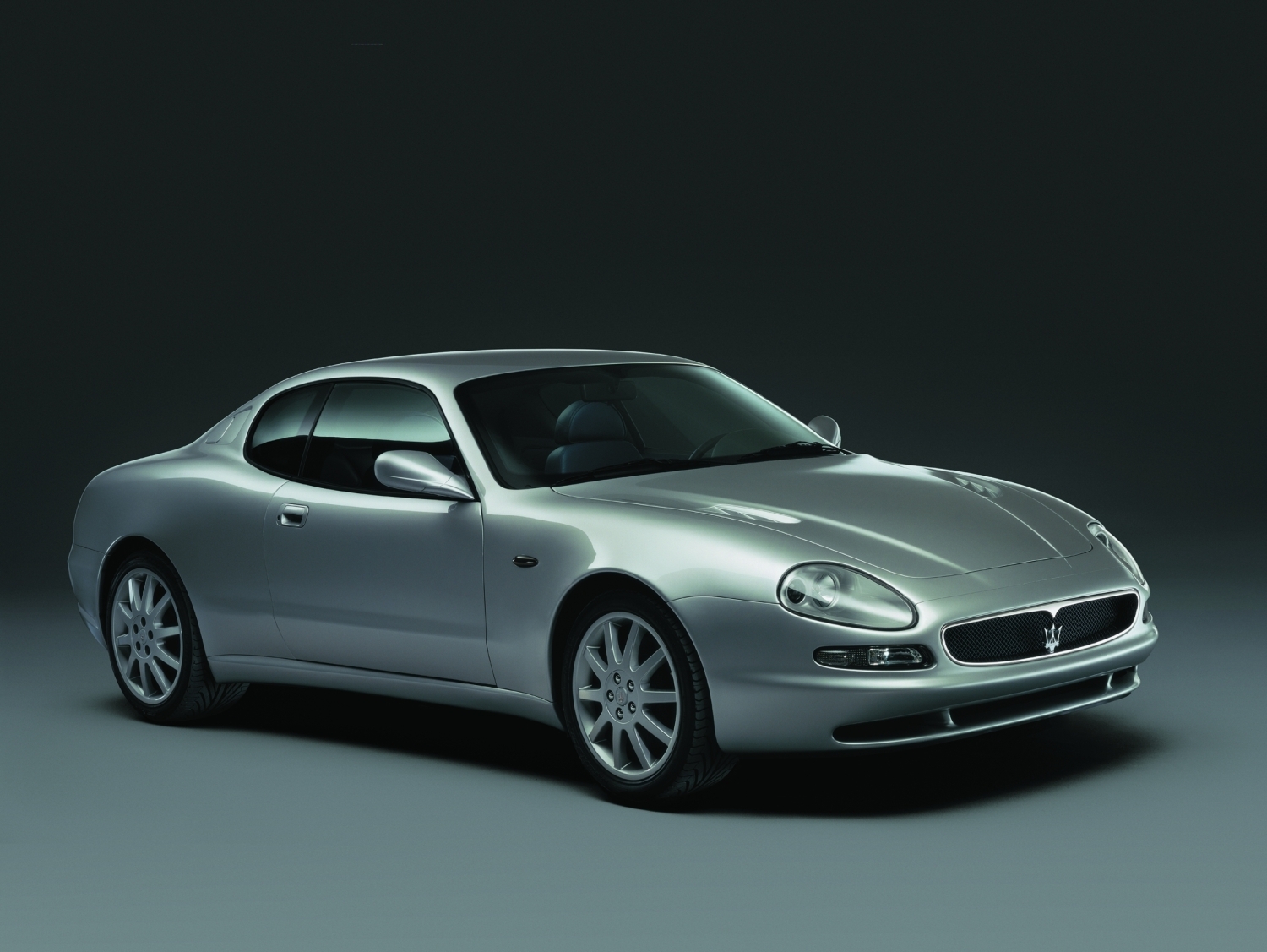 While the US-bound customers eventually got this Maserati sports car as a thoroughly revamped and Ferrari F136-powered 4200 GT, it's the original, Maserati 3200 GT that remained out of reach for the American market until now.
The 3200 GT's defining design feature are its thin, boomerang-shaped LED tail lights, a more elegant solution compared to the design that followed. Under the hood, there was a twin-turbocharged 3.2-liter V6 with 365 horsepower, initially mated exclusively to 6-speed manual transmission. The 3200 GT was produced in 4,795 examples and 2,689 are manuals. Giorgetto Giugiaro's masterpiece sold mainly on European soil and you'll be able to import one in late 2023, as the production started in October 1998.
Audi TT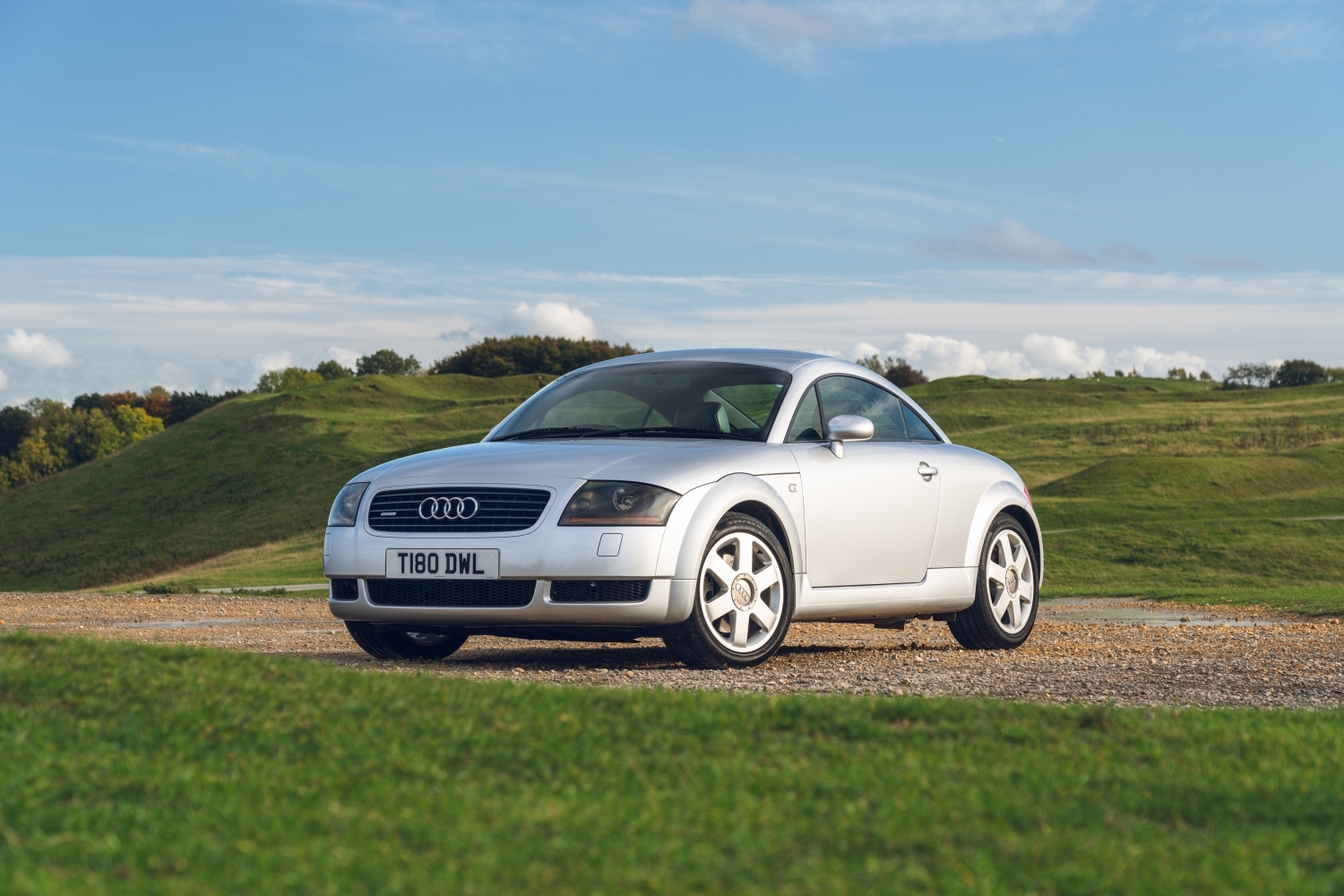 Yes, the first generation Audi TT was available on the US market, but only starting from 2000, meaning it was only offered as a slightly restyled variant. Since the TT was introduced to the European market in 1998, you'll be able to import this stylish little sports car in its original clean form starting from October 2023.
Upon introduction in 1998, Audi TT caused quite a stir with its simplistic design language that has aged exceptionally, earning it a spot among Audi's quintessential modern classics. Early Audi TT are identifiable by not having a trunk lid spoiler, thus maintaining its sculptural form, alas sacrificing stability at higher speeds. The engine palette consists of turbocharged 1.8-liter four-cylinder petrol engines, rated at either 180 or 225 horsepower, either sent to the front wheels or utilizing Haldex quattro four-wheel drive.
Mitsubishi Pajero Pinin
This little SUV is a cost-conscious and otherwise reasonable alternative to the bonkers Mitsubishi Pajero EVO Dakar homologation special. While it lacks both performance and a muscular Transformers grade body kit, the compact Pajero still packs tons of charm, courtesy of Pininfarina's design.
The Pajero Pinin we're the most eager to see in the US is a three-door variant introduced on June 15th 1998. The compact Pajero iO, as it was known in Japan, was powered by a 128-horsepower 1.8-liter GDI and of course, it had Super Select 4WD. As compact SUVs are rising in popularity, the Pajero Pinin might be your choice for a rugged companion in a well tailored Italian suit.
Peugeot 206 Grand Tourisme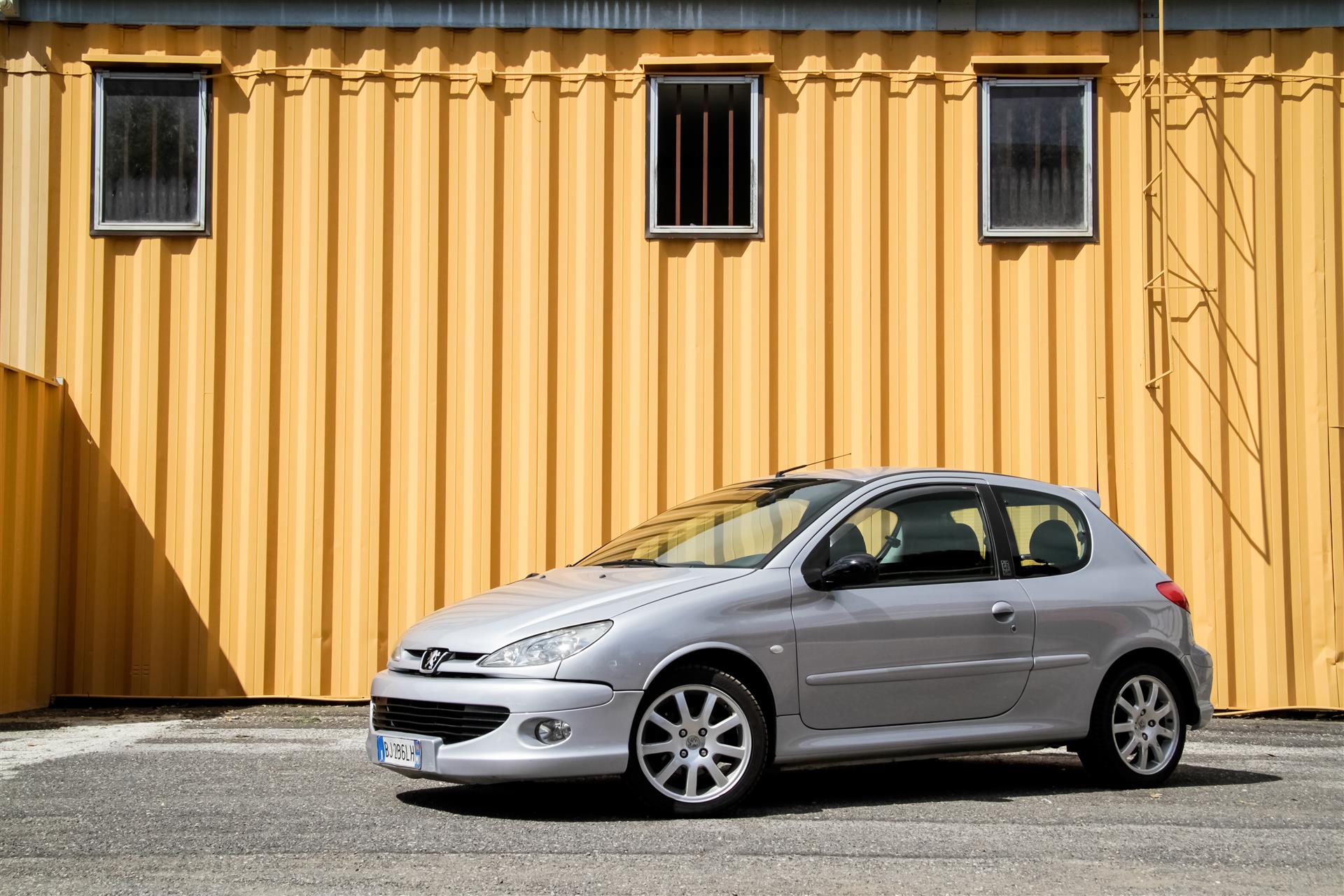 Homologation specials are always collectible and if you have a penchant for utterly obscure French superminis as well, this one's for you. A predecessor to the 206 GTi and RC, the Grand Tourisme was built in 4000 examples throughout 1998 and 1999 in order to homologate the hatchback for the 1999 WRC season.
Besides each car being individually numbered, what separates the Grand Tourisme from the rest of the range are front and rear bumper extensions, stretching the 3-door hatchback to 4 meters, the minimum required length for a 1999 WRC car. Under the hood, there's a revvy 136-horsepower 2-liter four-cylinder mated to five-speed transmission, a proven recipe for a French hot hatch. The 206 Grand Tourisme is not the fastest car around and it might not be iconic like the 205 GTi, but it is bound to raise some eyebrows at your local Cars and Coffee.
Renault Clio RS 172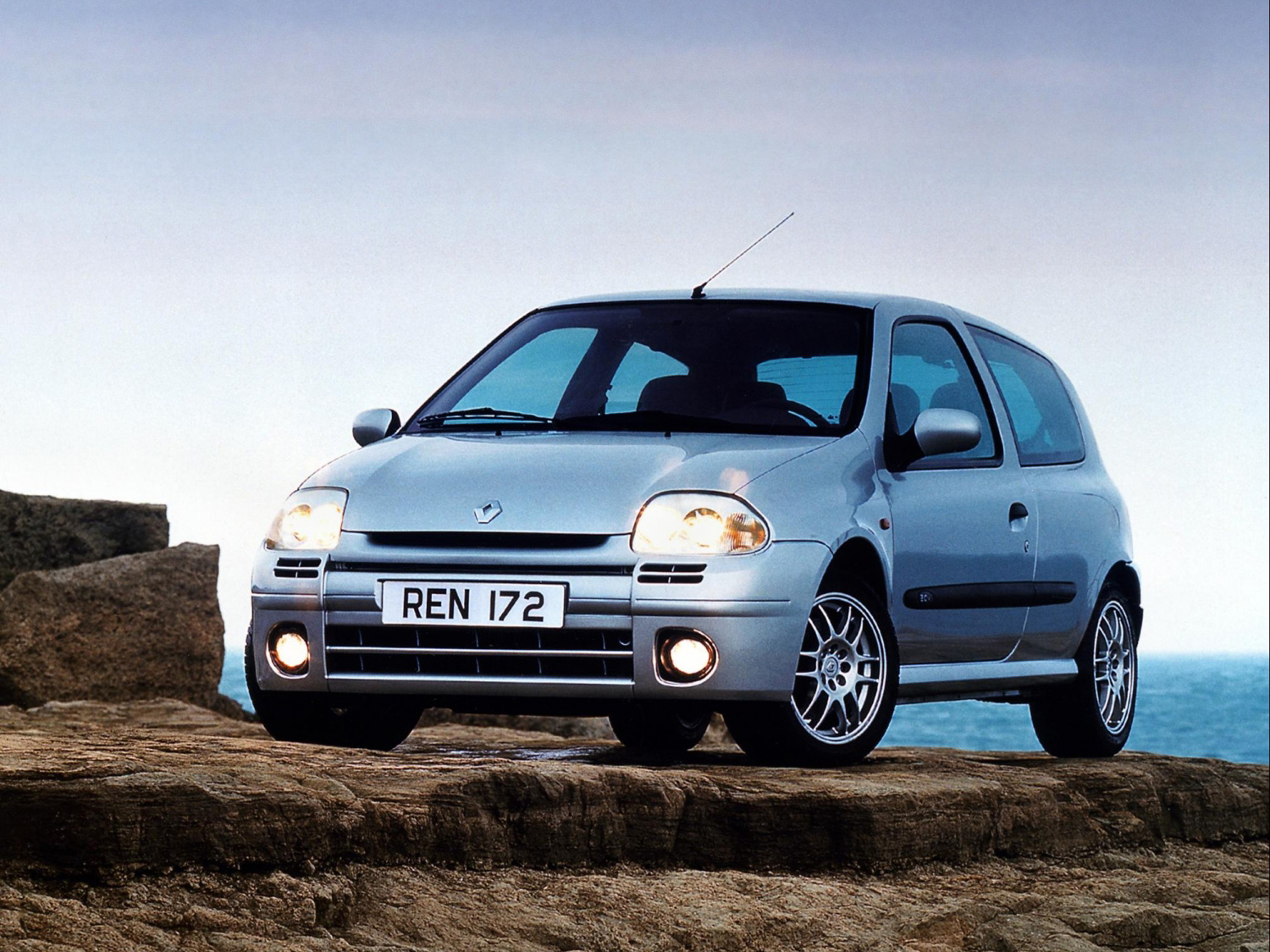 We're continuing off with French hot hatches, this one coming from Renault, the brand that continuously failed to give the US market any remotely interesting car despite building some of the most striking fast cars for the domestic European market. The Clio was a successor to what America knows as the underwhelming Le Car, but Europe fondly remembers thanks to the Renault 5 Alpine and GT Turbo and the rallied up mid-engined Renault 5.
The Renault Sport Clio had a 2.0-liter 16-valve inline-four good for 172 horsepower. In a car weighing less than 2,200 lb, that translated to an engaging driving experience, making the sporty Clio a coveted affordable performance car. In Europe, this hot supermini has started gaining traction as a classic, and starting from this year, it can bring some of that analog, lightweight and naturally aspirated joy into the US.
Ascari Ecosse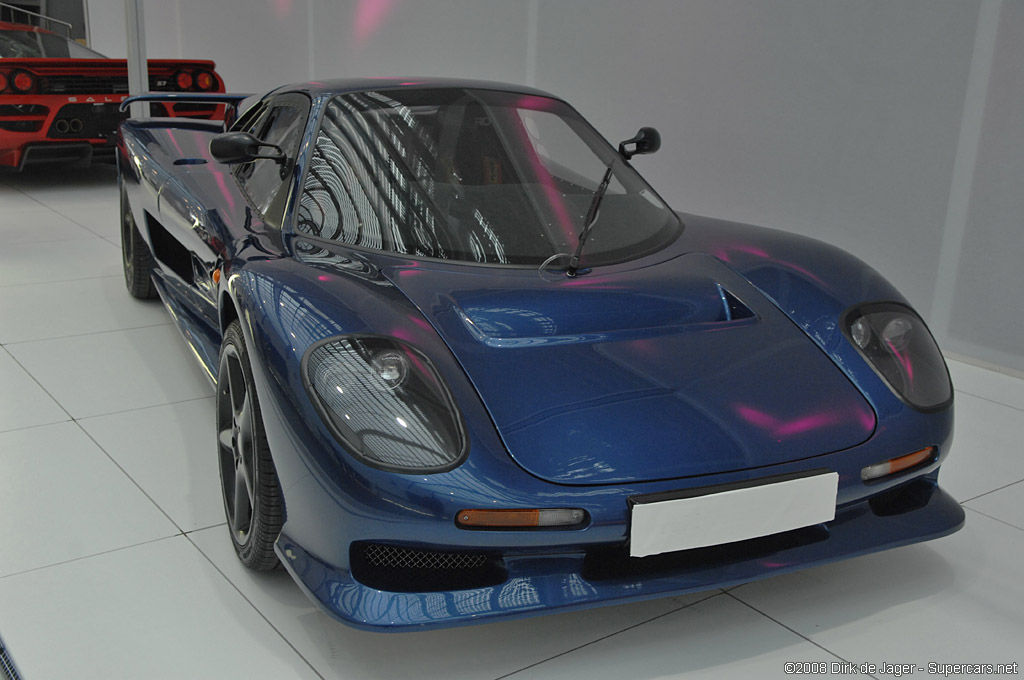 Named to honor the fabled Scottish racing team and engineered by Lee Noble, Ascari Ecosse was the company's first street-legal car. This fiberglass-bodied mid-engined coupé was based on the Ascari FGT race car that Ascari founder Klaas Zwart piloted in the British GT championship from 1995 to 1997.
In its production form, the Ecosse inherited race car proportions from the FGT, but it was more modern than the 1993 concept car, losing the pop-up headlights in favor of modern fixed units. Another major change was in the engine compartment, where Ascari Ecosse differed from the FGT the most, replacing Chevrolet V8 with a palette of Hartge-tuned BMW V8 engines. The boutique carmaker produced 17 examples of the Ecosse and the earliest cars powered by a 4.0-liter BMW V8 can now be legally imported to the United States.
Isotta Fraschini T8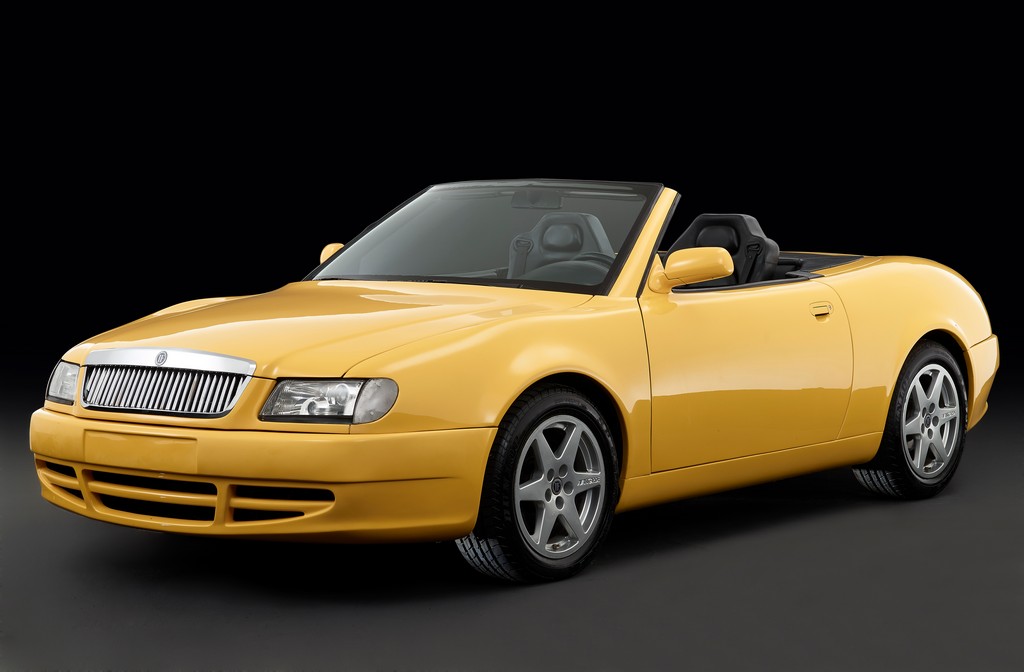 The luxurious Italian marque Isotta Fraschini is once again making a big comeback so we're wrapping this list up with a car that heralded the brand's revival in the late 1990s. Unveiled at the 1998 Paris Motor Show, Isotta Fraschini T8 was one of two concept cars presented by Fissore, the other being a V12-powered Isotta Fraschini T12 grand tourer.
Both cars were designed by Tom Tjaarda, and both heavily relied on Audi's underpinnings, with the T8 being based on a D2 generation Audi A8. That being said, the T8 used Audi's 4.2-liter V8, quattro all-wheel drive, as well as large portions of the interior. Now, all prototypes have been saved by Corrado Lopresto, but if the world renowned collector ever decides to let go of any of them in the future, these cars will be able to get US license plates in 2023.