Cheapest New & Used Aston Martin Models Models – Britains Best Bargains
Synonymous with pop culture thanks to the James Bond franchise, Aston Martin cars exude a decidedly British charisma and swagger that no other automaker can replicate. Brawns with brains, function with form, strength with elegance – each Aston Martin vehicle was engineered to be as bold as it is beautiful.
We did some research and put together a list of the cheapest brand new Aston Martin vehicles you can buy today, along with the most affordable models you are likely to come across while scouring the classifieds.
Cheapest & Most Affordable New Aston Martins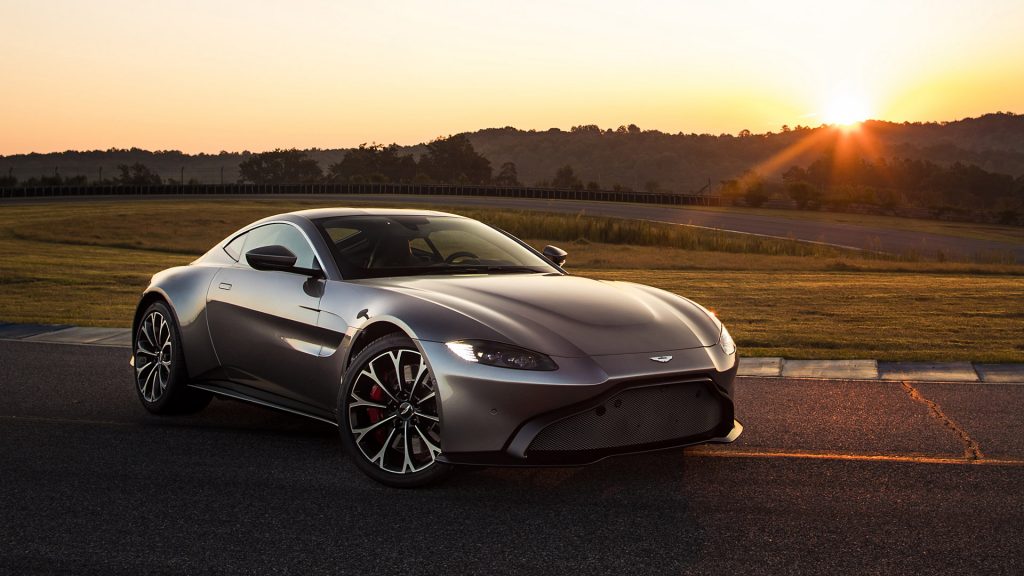 2020 Aston Martin Vantage
Base price: $149,995 / Engine: 4.0L twin-turbocharged V8 / Power: 503 hp @ 6,000 rpm / Torque: 505 lb-ft @ 2,000 rpm / 0-60 mph: 3.6 s
The Vantage is raw and instinctive, unwavering in its singular purpose: to overwhelm the senses through its world-renowned design, agile performance and dedicated craftsmanship. Its heart beats with a high powered 4.0 liter twin-turbocharged V8, producing that visceral Aston Martin roar. The convertible (Volante) variant is set to debut sometime in 2020 and we will share it here when we learn more.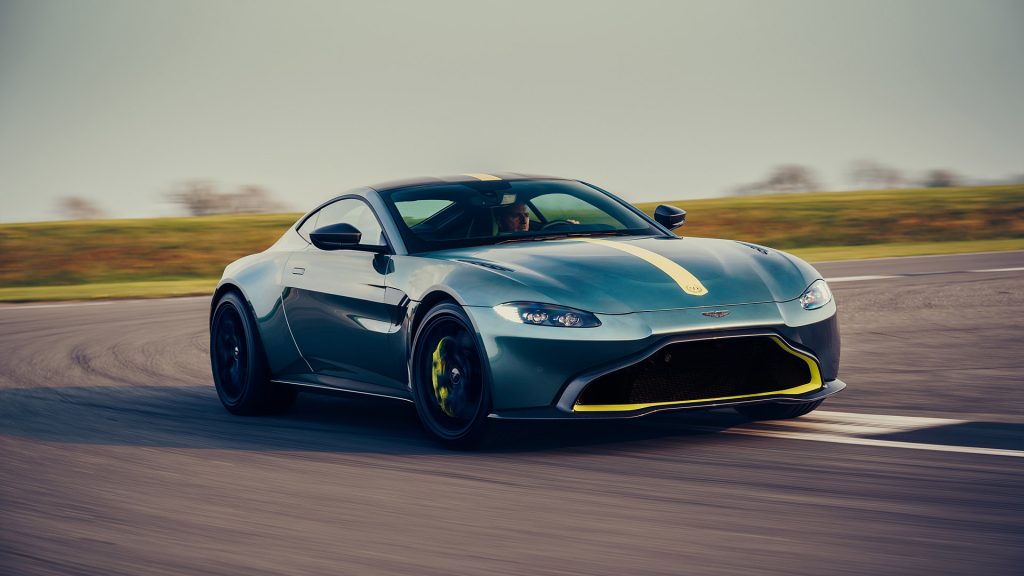 2020 Aston Martin Vantage AMR
Base price: $183,081 / Engine: 4.0L twin-turbocharged V8 / Power: 503 hp @ 6,000 rpm / Torque: 461 lb-ft @ 2,000 rpm / 0-60 mph: 3.9 s
Vantage AMR is a new breed of predator, 95 kg lighter in weight than the base model, and boasting a seven-speed rev-matching manual transmission. This is a beast designed to deliver pure, engaging, manual performance. The Vantage AMR also gets a sport-tuned limited-slip differential, carbon-ceramic brakes standard, and the company's most advanced adaptive damping system with Sport, Sport+, and Track driving modes. The sport exhaust and sport seats, which are optional on the regular car, also come standard on the AMR. Only 200 will be produced.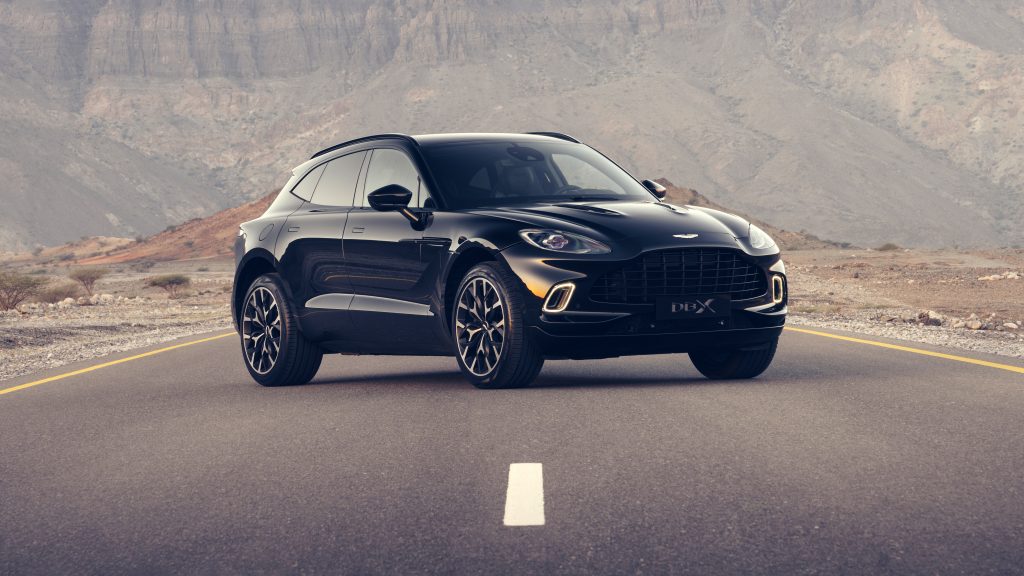 2020 Aston Martin DBX
Base price: $192,986 / Engine: 4.0L twin-turbocharged V8 / Power: 542 hp @ 6,500 rpm / Torque: 516 lb-ft @ 2,200 rpm / 0-60 mph: 4.3 s
Built on brand-new architecture, the DBX is designed to carry occupants in true Aston Martin style. Brimming with the latest technology to keep you safe, the DBX is comfortable, sumptuously luxurious, and will thrill you from the moment you sit behind the wheel. Thanks to lightweight aluminum construction, and its world-leading Aston Martin powertrain and suspension developed by the finest engineers of their kind, the DBX drives like no other SUV. It drives like a sports car.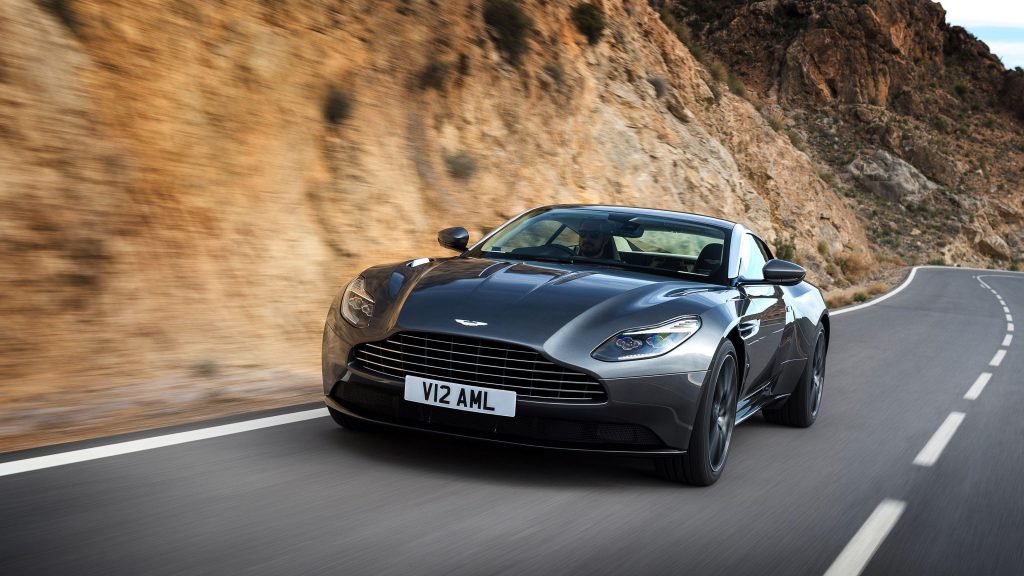 2020 Aston Martin DB11 (Coupe & Volante)
Base price: $198,995 / Engine: 4.0L twin-turbocharged V8 / Power: 503 hp @ 6,000 rpm / Torque: 513 lb-ft @ 2,000 rpm / 0-60 mph: 3.7 s
The DB11 is the most powerful and efficient 'DB' production model in Aston Martin's history. Available as a coupe or Volante with the optional 5.2-liter twin-turbocharged V12 or standard 4.0-liter twin-turbocharged V8 engine, the DB11 takes Aston Martin's grand touring heritage to unprecedented heights.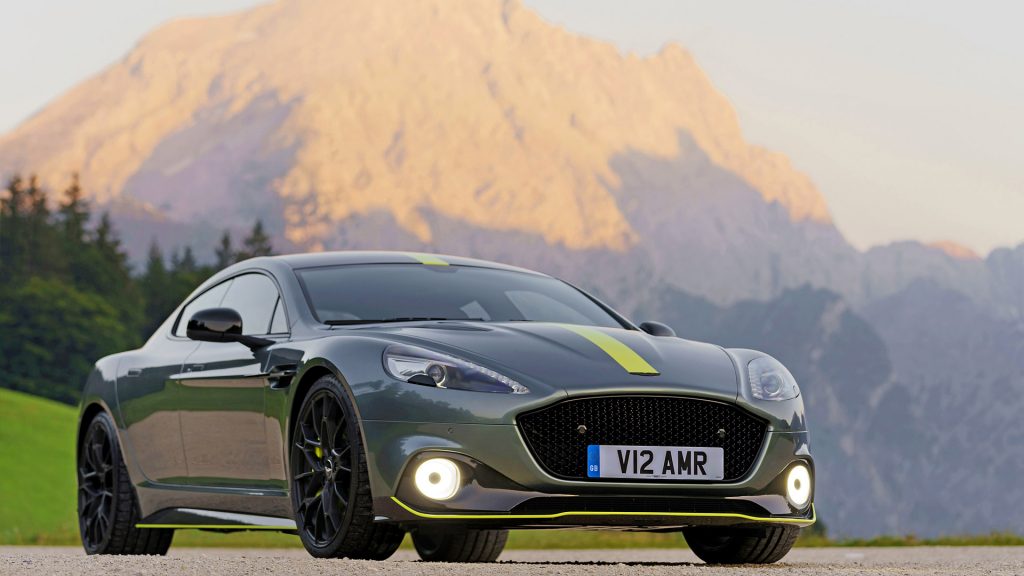 2020 Aston Martin Rapide AMR
Base price: $240,000 / Engine: 6.0L naturally aspirated V12 / Power: 595 hp / Torque: 465 lb-ft / 0-60 mph: 4.2 s
The Rapide AMR represents the ultimate evolution of a spectacular & versatile sports car. With enhanced performance, sharper dynamics and more powerful design language, Aston Martin has taken Rapide to new and exciting extremes. Drawing inspiration from the concept car unveiled to great acclaim at the 2017 Geneva Motor Show, the Rapide AMR further enhances this charismatic four-door sports car. Incorporating a comprehensive suite of power, chassis and styling upgrades – plus a new interior treatment. Only 210 will be made.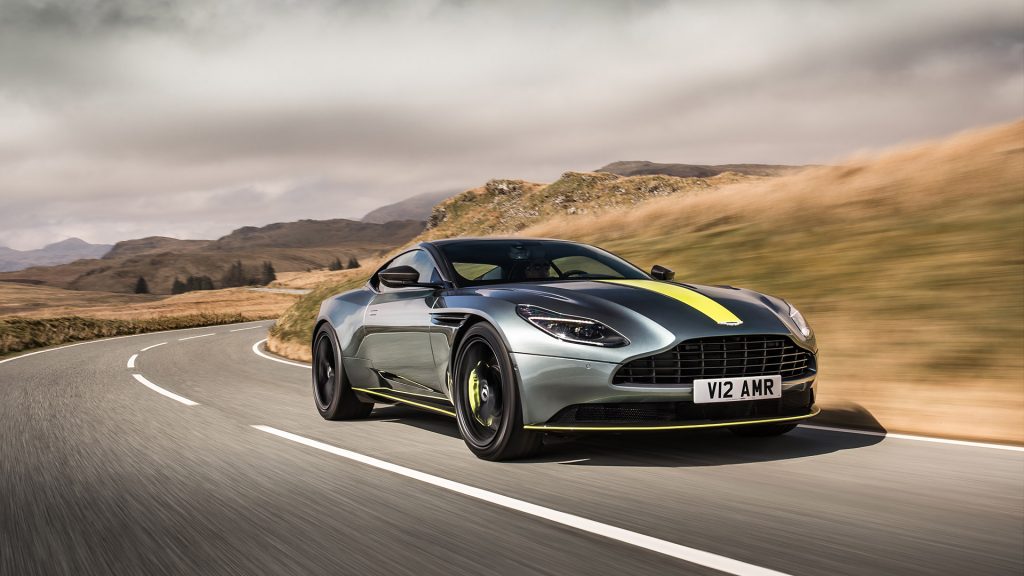 2020 Aston Martin DB11 AMR
Base price: $241,000 / Engine: 5.2L twin-turbocharged V12 / Power: 630 hp @ 6,500 rpm / Torque: 516 lb-ft @ 1,500 rpm / 0-60 mph: 3.5 s
The DB11 AMR is the new flagship of the DB11 range, boasting greater power, increased performance, enhanced driving dynamics and a more characterful exhaust note.
Cheapest & Most Affordable Used Aston Martins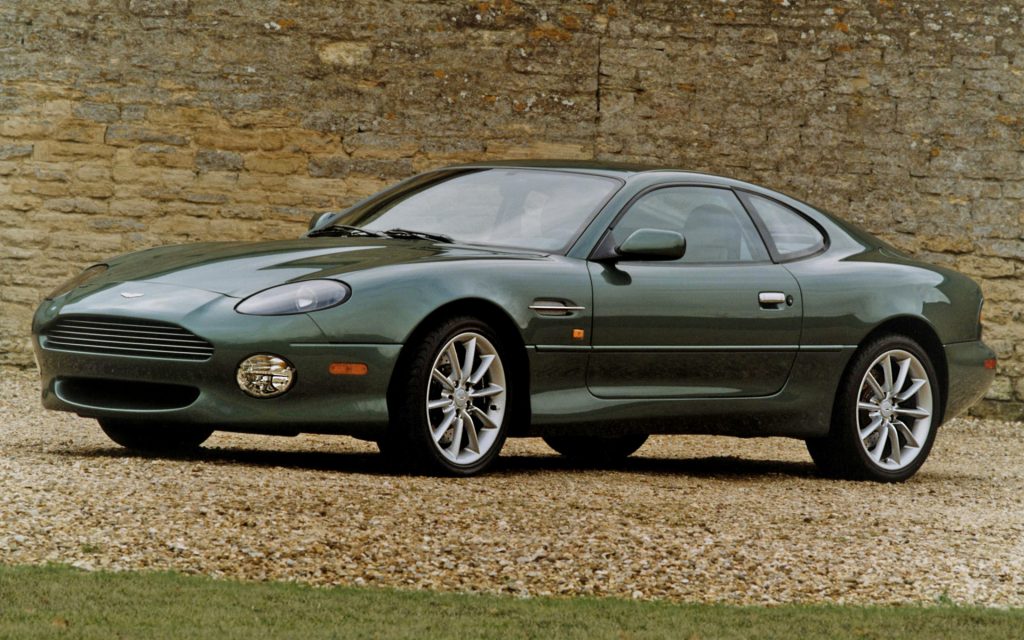 Aston Martin DB7 (1994-2004)
Price Range: US$20,000 – US$50,000 / Engine: 6 liter naturally aspirated V12 / Power: 414 hp @ 6,000 rpm / Torque: 400 ft-lb @ 5,000 rpm
The Aston Martin DB7 is widely credited as being the car that saved the company. It proved to be a headturner right from the start, having stolen the show during its unveiling at the 1993 Geneva Motor Show.
Under the direction of Ford Motor Company at the time, the DB7 was engineered by Tom Walkinshaw Racing as a smaller alternative to the V8 Vantages. TWR worked with both Jaguar & Ford components and the result was the first regular steel bodied Aston Martin.
Early examples of the Aston Martin DB7 Volante fitted with the Inline-6 engine had some build quality and reliability issues, though most of them were addressed by the time the V12 Vantage trim had come out in 1999.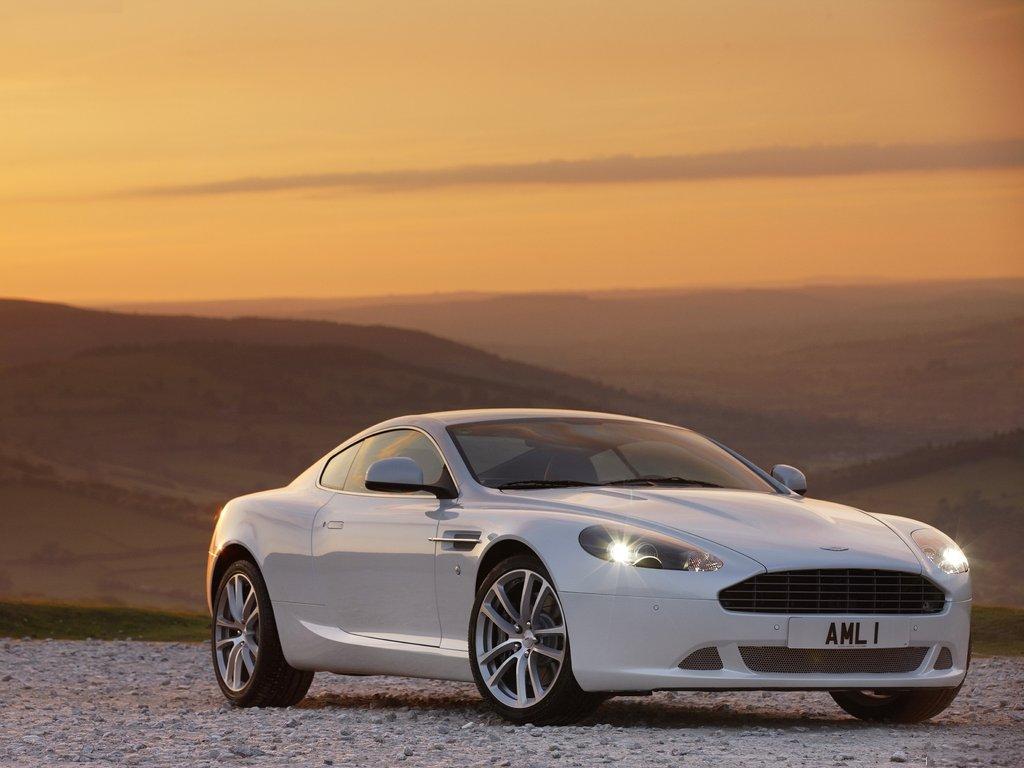 Aston Martin DB9 (2004-2016)
Price Range: US$40,000 – US$100,000 / Engine: 5.9 liter naturally aspirated V12 / Power: 444 hp @ 6,000 rpm / Torque: 420 ft-lb @ 5,000 rpm
Succeeding the DB7, the Aston Martin DB9 debuted at the Frankfurt Motor Show in 2003. The first cars in the series boasted a 5.9L V12 producing 444 horsepower; this made a 0 to 60 mph acceleration time of just 4.8 seconds possible. The maximum speed was set at 299 km/h although some have claimed it can be pushed beyond 300 km/h.
Throughout its lengthy 12 year lifespan, the car would undergo several changes and refreshes. The most dramatic of those would be the 2010 face-lift where the cooling system was improved, the bumpers and lighting were reconfigured, and an advanced tire control system was introduced. Not to mention the
Bluetooth add-on and a brand new wheel design. 2015 models were the beneficiary of a more robust engine which produced 540 horsepower.
Aston Martin V8 Vantage (2005-2017)
Price Range: US$35,000 – US$80,000 / Engine: 4.3 liter naturally aspirated V8 / Power: 480 hp @ 7,000 rpm / Torque: 302 ft-lb @ 5,000 rpm
First shown as a concept car in 2003, Aston Martin unveiled the production version of its eagerly awaited V8 Vantage at the 2005 Geneva International Motor Show. "The V8 Vantage is a significant car for us," explained Dr Ulrich Bez, CEO of Aston Martin. "It is now the third model in our range and is the culmination of the first phase of reinvigorating the Aston Martin brand around the world that began in the year 2000."
The V8 Vantage is a two-seater, with the rear environment offering a large luggage shelf area accessed by a tailgate. The long bonnet and two-seater cabin create an instantly recognisable stance, while minimal front and rear overhangs, combined with a wide track, appear to push the rear wheels out and enhance the extremities of the bodywork.
The 380-horsepower engine is a 4.3 liter, low-emission-all-aluminium alloy V8, unique to Aston Martin. The advanced quad-cam 32-valve engine is individually hand assembled by skilled Aston Martin technicians at the company's new engine production facility in Cologne, Germany, where every Aston Martin engine is built.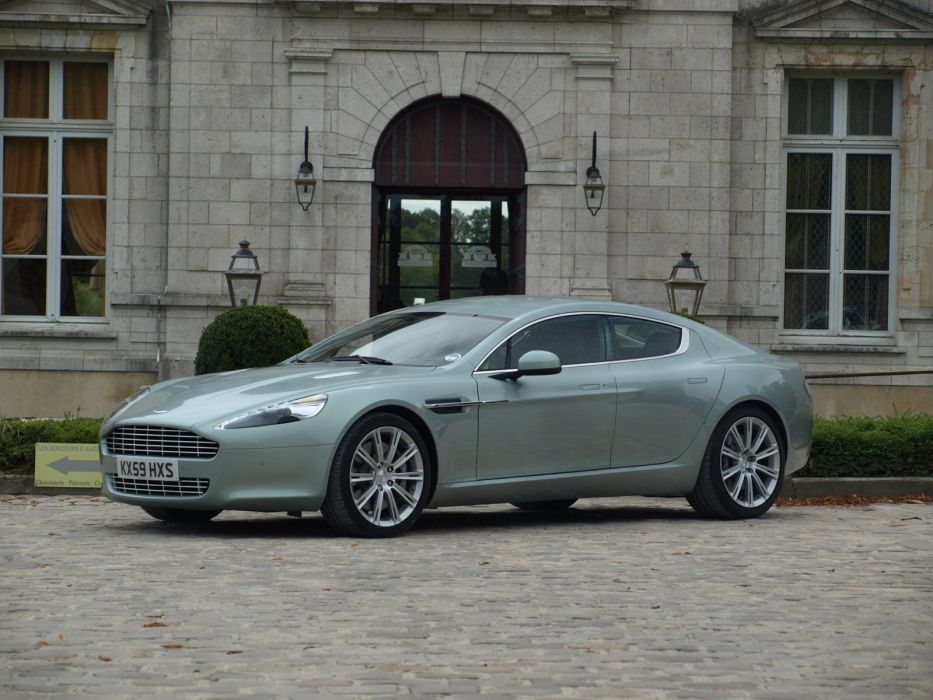 Aston Martin Rapide (2010-2013)
Price Range: US$50,000 – US$80,000 / Engine: 6.0 liter naturally aspirated V12 / Power: 470 hp @ 6,000 rpm / Torque: 443 ft-lb @ 5,000 rpm
As the marque's first production four-door sports car, the Rapide encapsulates core values of Power, Beauty and Soul; four 'swan wing' doors provide access to cosseting sports seats both front and rear bestowing occupants with ample accommodation.
The Rapide features a hand-built 6 liter V12 engine producing 470 horsepower with peak power being delivered at 6,000 rpm, and 443 lb-ft of peak torque at 5,000 rpm. A specifically tuned six-speed Touchtronic 2 automatic transmission features as standard, allowing the driver to change gear automatically or manually via the steering column-mounted magnesium paddles.
Chief Executive, Dr. Ulrich Bez said "with the Rapide, the entire family can enjoy their Aston Martin together in unison, in an invigorating yet comfortable environment, sitting low, with plenty of visibility from every seat and with new levels of comfort, refinement and entertainment."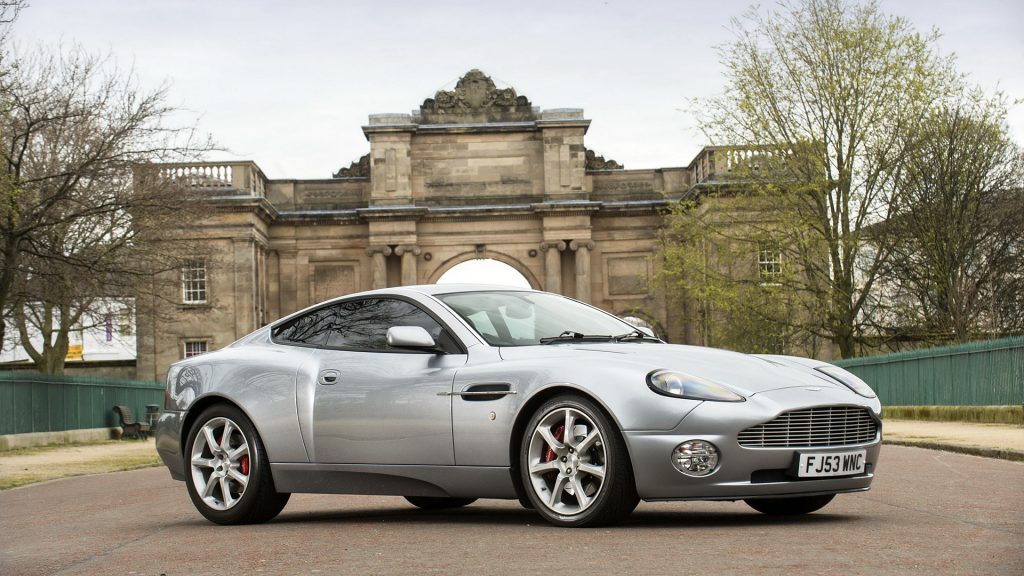 Aston Martin V12 Vanquish (2001-2005)
Price Range: US$55,000 – US$90,000 / Engine: 6.0 liter naturally aspirated V12 / Power: 450 hp @ 6,500 rpm / Torque: 410 ft-lb @ 5,000 rpm
One of the major selling features of the Aston Martin V12 Vanquish is that each brand new example was made to order and 100% hand assembled to suit each and every customer's individual needs.
With 460 horsepower as standard, the Vanquish came with a six-speed manual gearbox but no clutch pedal. The shifting was automated via an electro-hydraulic, paddle shift operated gear change, though it could also be left in automatic mode. This made it one of the forefathers of clutch-pedal-less manual transmissions, like the DCT.
Advanced electronics also permit the close ratio six speed manual transmission to be programmed to operate automatically with the added facility of a special program tailored to winter driving conditions. Suffice to say, the tech in this car was definitely ahead of its time.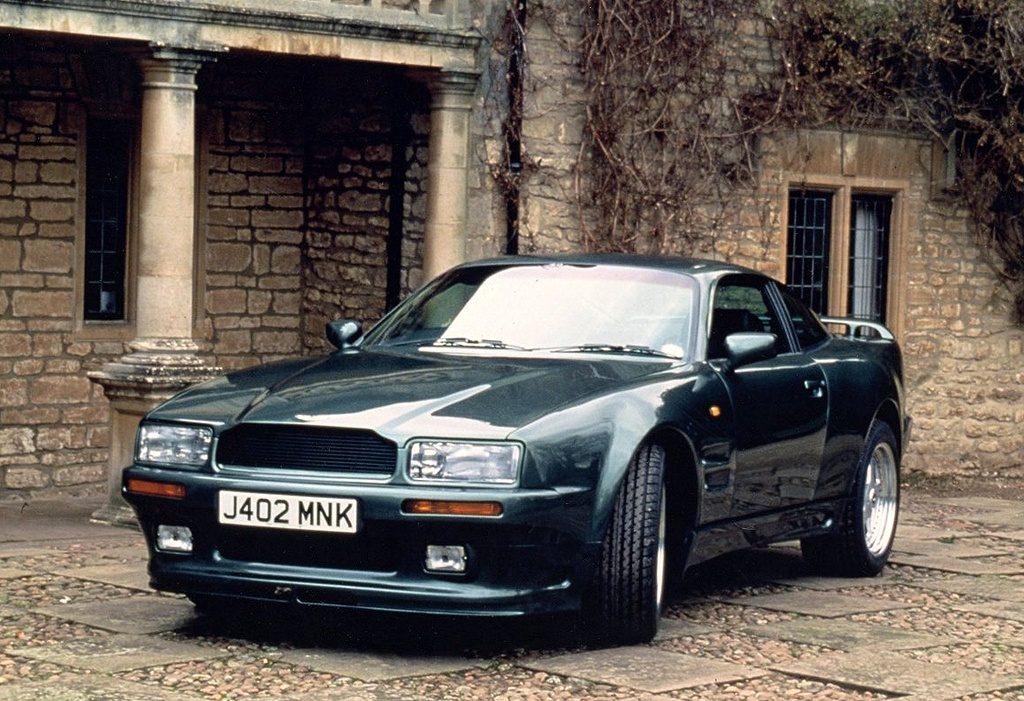 Aston Martin Virage (1989-2000)
Price Range: US$70,000 – US$110,000 / Engine: 5.3 liter naturally aspirated V8 / Power: 330 hp @ 6,000 rpm / Torque: 350 ft-lb @ 4,000 rpm
My favorite car on this list is the second iteration of Aston Martin's V8 platform, which was launched in 1988 as the Virage. It was an expensive and limited production model that had a hand-formed aluminum body, Wilton wool carpeting, Connolly leather and a 330 horsepower, 5.3 liter engine. This made it capable of reaching 60 mph from a standstill, in 4.6 seconds.
Backed by its bold design cues and luxurious endowments, the Virage could be best described as "a real Aston Martin; a big, very beautiful, very fast, albeit expensive GT with so much appeal and purpose behind it that it is more an experience than it is mere transport."
As one of the most sought after Aston Martin models by collectors, the Virage commands a premium relative to its peers, but remains an affordable option for those looking to get into the brand with some style.