Best Value Ferraris: Our Favorite Modern and Classic Ferraris You Can Find on the Second Hand Market
Ask nearly any car enthusiast which dream cars they want and odds are there is at least one Ferrari on their wish list. The question is can you buy a used or vintage Ferrari on a budget?
Many people think you need millions of dollars in the bank to get into a Ferrari. We recently published our 100 most expensive Ferraris and best limited edition Ferrari list and it took about five minutes for readers to complain that the lists were useless because there are only a few hundred people in the world that can actually afford these cars. Fair point. Luckily, we love creating best of Ferrari lists so we decided to do some research and give you the list of the best affordable Ferraris you can buy. The good news is that we found plenty of Ferraris that still sell for prices within reach of most car guys.
Most of the best used Ferraris on our list are sub $100,000. At the low end we found Ferraris for under $50,000 that were great value and still remarkably good cars. We also have some cars at just over $100,000 that we felt were still relative bargains and good buys for those with slightly bigger budgets. Finally, we even included three models that definitely aren't cheap and cross the $200,000 mark. Our logic was that there are buyers who want to buy a modern, late model Ferrari who have bigger budgets but aren't looking to buy new. They want to spend some money and still want great value in a Ferrari. Again, these cars aren't approachable for most but we still felt that were great value cars.
Classic or Modern Ferrari? Which is Best?
We are car guys and we know there are nuances that matter when it comes to these topics. Nobody we know says "I have $50k to spend on a car and my only requirement is that it is a Ferrari". Everybody is different. For example, what determines an affordable Ferrari to one person is different than another. For one person a bargain Ferrari is one that has depreciated a lot, is likely to maintain its current value and is under $150k. Another person wants a heritage Ferrari that is slower than a Honda Civic but is perfect for a first time Ferrari collector. To another person it is quite simply finding the cheapest car, the true entry point into Ferrari ownership.
The good news is that today you don't need six figures to buy a good Ferrari. The bad news is that for six figures you can also buy a turd of a Ferrari. For example, you can probably get your hands on a classic Ferrari for well less than $100k, but expect absurdly high maintenance costs, skyhigh parts prices and labor costs to scare the life out of you. With older Ferrari prices climbing quickly that may be the Ferrari bargain you want, but remember the market is pretty balanced so there are no free rides.
If you want a more modern Ferrari that is fast, handles well and has low maintenance costs then expect to pay up. Sure there are some affordable Ferraris around like that, but once again buyer beware because if it seems too good to be true, then it usually is.
It is not all doom and gloom of course. Whether you're looking for a modern car that is easy to maintain or a classic Ferrari that's still affordable there are a lot of great options within reach of most first time Ferrari buyers. In this article, we list try to finds them.
We decided the split the list by modern Ferrari and classic Ferrari models. The main reason being that those two buyers are radically different. So how did we decide what makes a classic Ferrari and a modern Ferrari. We looked at Wikipedia of course:
"A classic car is an older automobile; the exact definition varies around the world. The common theme is of an older car with enough historical interest to be collectable and worth preserving or restoring rather than scrapping. Cars 20 years and older typically fall into the classic class"
That was good enough for us. So here are our favorite budget Ferraris:
Modern Ferraris Under $120,000
How do we define a modern Ferrari? Great question. We asked around and the consensus was that a Ferrari made in the last twenty years would be appropriate to call a modern Ferrari. People also said they think of a modern Ferrari as one that is easy to maintain and that is quick by modern standards.
What we found is that you can find some awesome five figure Ferraris that are modern and reliable. The tasty models in this section of our list are probably the most interesting to us because they suit buyers who grew up with Ferrari posters on their walls and are now coming to an age where they have the means to buy their first Ferrari. Sure some of those guys are buying new 488s, but most are looking to spend less than $120,000 on a car.
So let's get this straight. This buyer wants a Ferrari and they want to spend less than $120,000. They want it to look modern, not break down or cost a fortune to service and they want it to be fast and sound like a true Ferrari.
Sounds easy. Here we go: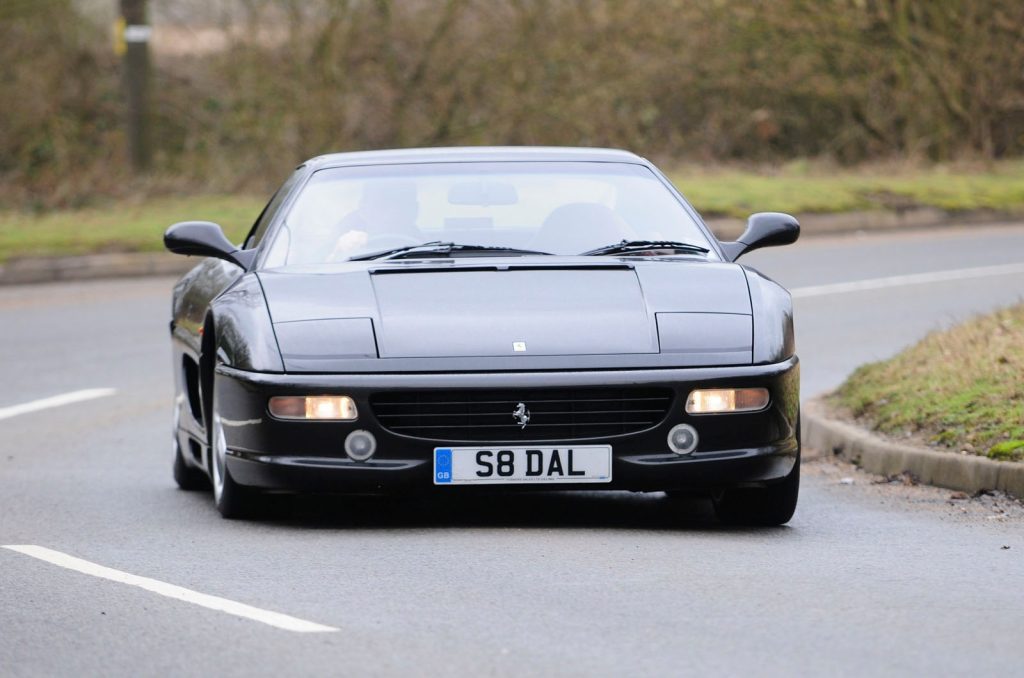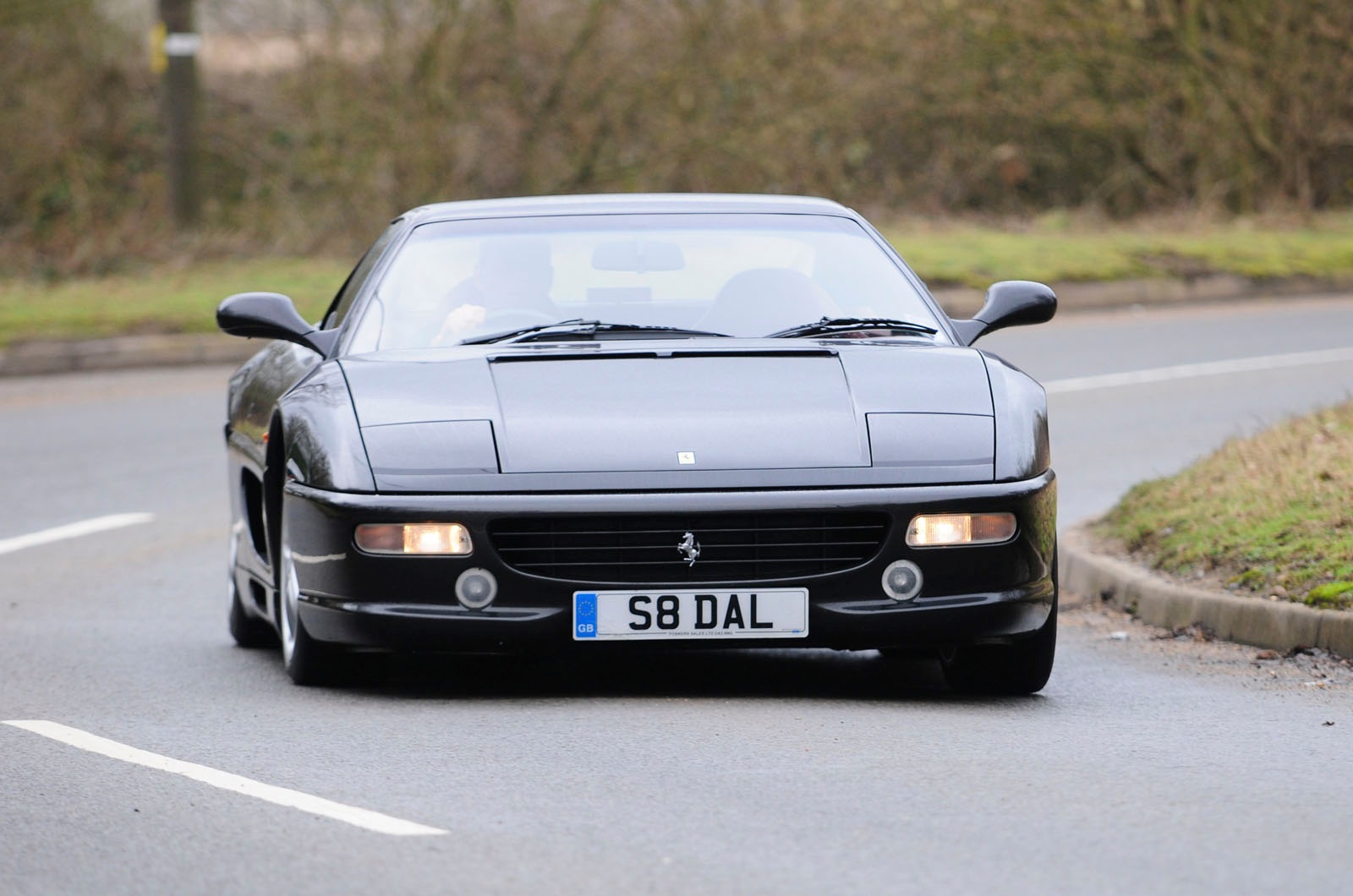 1. Ferrari F355
Model Years: 1995-1998 / Units Produced: 11,273 / Engine: 3.5L V8 / Horsepower: 375 hp / Price Guide: $70,000 – $90,000 USD
If I had $70k to spend on a Ferrari our choice would be the Ferrari F355. First it is easily the best looking modern-day Ferrari, much nicer than the butch 1980s Ferraris we had to deal with. Second, there are a lot of F355s out there with over 11,000 units made from 1995 till 1998 so picking one up for reasonable money and in good condition is totally doable. Third, while closely related to those late-model 348s, the F355 was a massive step forward technically, with way more performance and refinement (and way better sound too). This is a true modern Ferrari and it is reasonably priced and a relative bargain when you factor in maintenance costs compared to the 348s before it. Perhaps the coolest thing about the F355 is that you can actually get one in manual. Yes, gated shift, awesome, back to basics manual. Hallelujah. Sign me up.
The F355 was introduced in 1994 for the 1995 model year. Body style wise, there were Berlinetta (coupe), GTS (targa roof) and Spider (convertible) models available. Manual gearboxes we standard until 1997 with the launch of the F1 gearbox (a single-clutch automated transmission). Our pick would be a six-speed manual in GTS (targa roof) spec and optional Fiorano handling pack although other buyers seem to agree so they tend to go for a little more.
The F355 is a special car to drive. The flat-plane-crank V8 doesn't actually sound that good when you're cruising, but floor the throttle and it will make the hairs on the back of your neck stand up. The 3.5-liter V-8 (375 hp) has five valves per cylinder, revs beyond 8000 rpm and propelled the gets you to 60 mph in under five seconds. It's that screaming, rev to the skies Ferrari V8 that does it for me, it is just awesome and once you get to its sweet spot that V8 sound develops a hard edge and screams in true V8 Ferrari tradition. The F355 drives really well and while a new hot hatch will destroy it performance wise, it is a genuinely balanced and sporty car in the twisty stuff and with a manual gearbox and that exploitable and enjoyable V8 right behind you there are fewer better feelings in the world.
More: Ferrari 355 In-Depth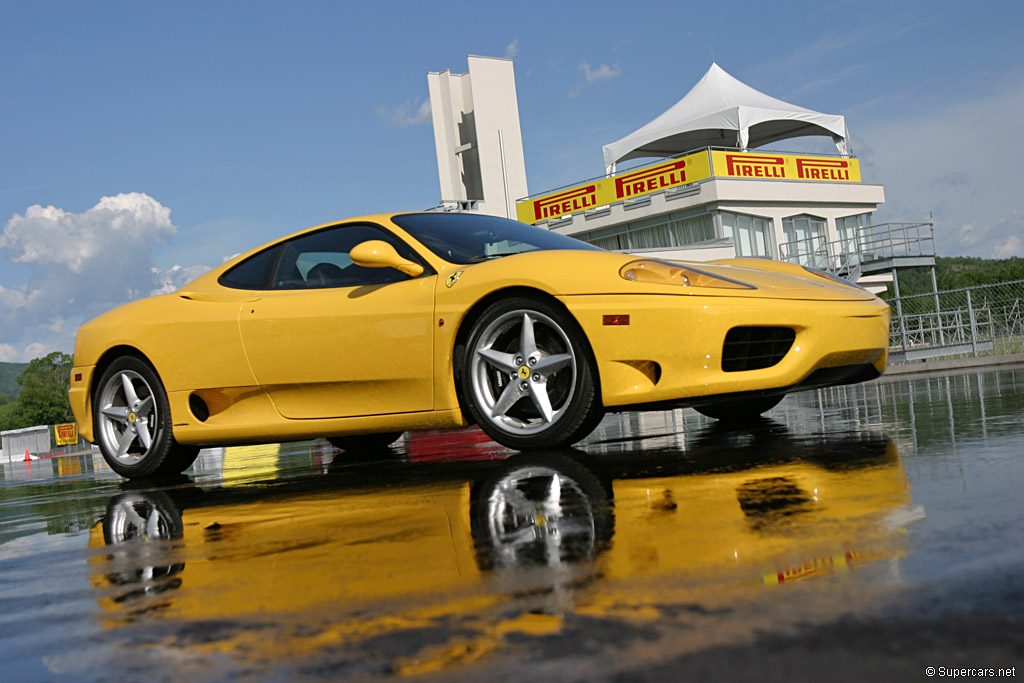 2. Ferrari 360 Modena
Model Years: 2000-2004 / Units Produced: 8,500 (Modena), 7,500 (Spider), 1,288 (Challenge Stradale) / Engine: 3.6L V8 / Horsepower: 400 hp / Price Guide: $70,000 – $90,000 USD
The 360 Modena was a replacement for the F355. I was not a big fan of the 360 Modena design when it launched in 1999 (still not a fan actually), but boy did this Ferrari change the game technically. It combined strong performance, everyday refinement and all-around usability into a package that was truly a supercar you could drive every day. For lucky buyers looking for a modern Ferrari at reasonable money, the great news is that the 360 Modena is actually quite affordable and can be yours for between $70,000 and $90,000 for a nice example. Ferrari produced 17,000 units so there are a lot of good examples to be found.
When the Ferrari 360 Modena arrived it was the first Ferrari with an all-aluminum chassis which made it 130 pounds lighter than the F355 and gave it 65 percent more torsional rigidity. While the design didn't do anything for me it was advanced in that it had been the first production Ferrari that had thousands of hours of wind tunnel testing to optimize aerodynamics. The result was 400 pounds of downforce at 180 mph (with no wing).
How about the engine? The 3.6-liter V8 engine was another masterpiece. With 400-hp and six-speed transmission, it hit 0-60 mph in 4.4 seconds and topped out at 186 mph. It was also three seconds a lap faster around the Fiorano test track than the F355. You could opt for either an F1 paddle shift or six-speed manual.
The 360 Modena was more comfortable and much roomier inside than the F355. It was also reliable and much cheaper to service. Maintenance wise the scary thought of days of labor taking engine out and putting it back just to change a cambelt (an issue that plagued earlier mid-engined Ferraris) was a thing of the past. The addition of more modern technology and a focus on reliability means that maintenance costs aren't out of this world (for a Ferrari). Believe it or not this is an engine that does better the more you drive it, so don't be scared off by higher mileage 360s assuming of course they have up to date books.
The Modena and Spider offer very similar driving experiences – comfortable, fast and great handling. The steering is very quick and accurate. Compared to the F355 you can feel the more rigid body and the stronger motor. The 360 is easier to drive, more composed and more fun than the F355 and the additional power makes it seriously fast even by today's standards. It feels faster in person than the numbers suggest and has an exhaust note that will go down in history books as one of the best sounding cars ever. You could drive the F360 everyday, it is comfortable and relatively reliable while still being fun.
Our pick is a manual Spider (actually our pick Challenge Stradale but that's not a bargain).
More:  Ferrari 360 Modena In-Depth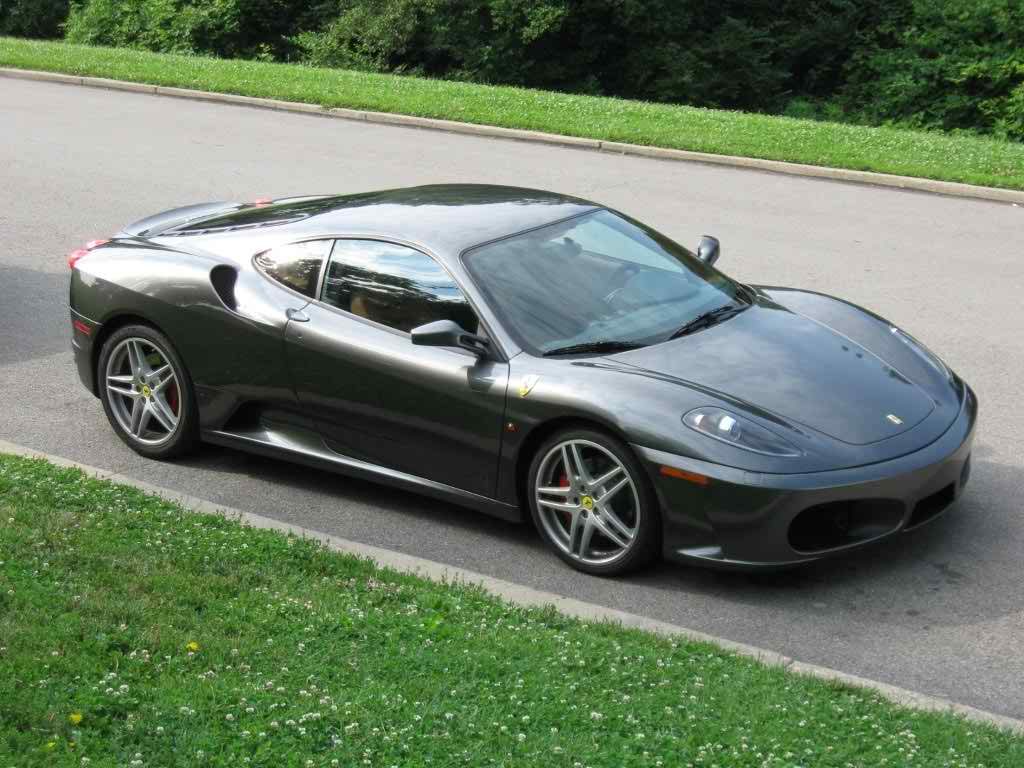 3. Ferrari F430
Model Years: 2004–2009 / Engine: 4.3L V8 / Horsepower: 483 hp / Price Guide: $ $100,000 – $125,000 USD
While the Scuderia the one we really want, it is still not "bargain" money so we're going to talk about the F430 Spider and Coupe F430 versions are starting at just under $90,000 (that's 991 Porsche money). We would recommend that you spend a little extra and get one that has excellent books and history.
Make no mistake, even today the F430 is epic. Top Gear called it the best car in the world when they first reviewed it and I drove one recently and would call it the best balance between daily driveability, reasonable cost and absurd but usable performance on the road. A 458 is too fast for the road and a 360 Modena is slower than a fast hatch. An F430 is perfect and it still feels super special and exotic even today.
The F430 may have carried over some chassis and body elements from the 360 but it was clear from the beginning that it was a significantly improved sports car. Technological updates included such things as a new electronic e-diff and an all new 4.3 liter naturally aspirated V8 that makes 483 horsepower at an awesome 8,500 rpm redline. It weighs 3,200 pounds and reaches 0-60 in 3.8 seconds. The sound is the best in the business, especially when revving to the stratosphere.
When it was launched all the journalists raved about it. Handling was supposedly fantastic. Straight line performance was out of this world. Engagement and feeling were the best ever for a Ferrari. People talked about how the electronics enhanced the driving experience. All these years later the above are all still true with the addition of two important facts. Behind the wheel of the F430 is still a blast and it ia teaming with feel, is flat in corners and is enjoyable on the street, mountain pass or on track. It is really comfortable and surprisingly easy to maneuver in daily traffic too. Add reasonable service and running costs and a price under $100,000, this may be the bargain of the bunch.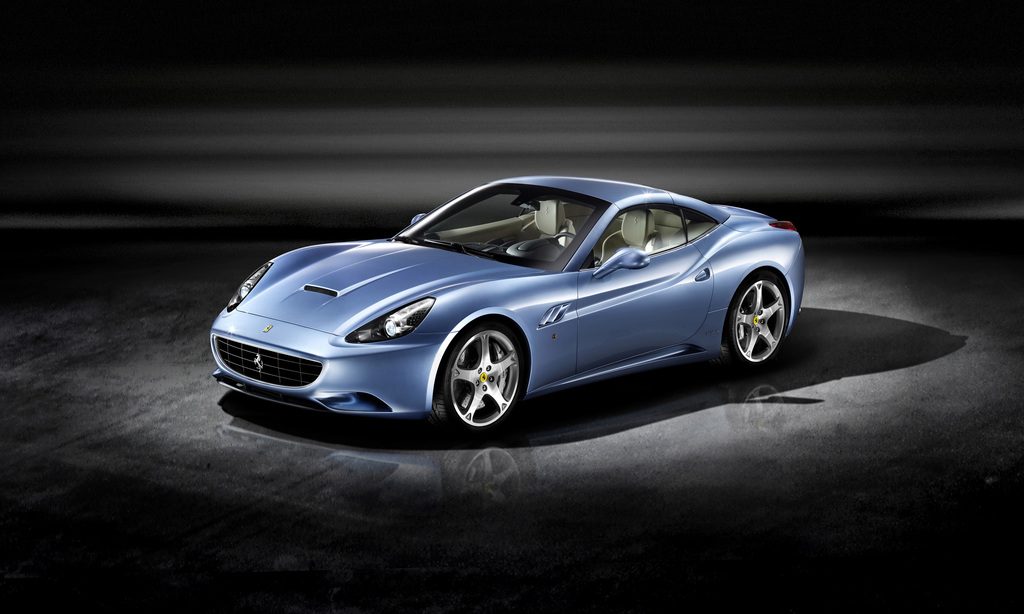 4. Ferrari California
Model Years: 2009–2014 / Units Produced:~13,500 / Engine: 4.3L V8 / Horsepower: 453 hp / Price Guide: $ $100,000 – $135,000 USD
According to Wikipedia, the Ferrari California was: The first front engined Ferrari with a V8, the first to feature a 7-speed dual-clutch transmission, the first hard top convertible with a folding metal roof, the first with multi-link rear suspension, the first with direct petrol injection. That is a lot of firsts for the first generation California (from 2015–2018 the California was updated with new styling a new turbo engine and is too expensive to be on our bargain list). A lot of purists hated the California because it wasn't hardcore enough.
Yes, this is a real Ferrari and yes it is a relative bargain these days. For under $100k gets you a Ferrari V8 you can drive every day. We can assure you having driven the California it is a great Ferrari and is legitimate fun and very fast. Sure, it is not a canyon carver like a 458 but it is the perfect daily driver and is easily the most practical Ferrari you can buy.
It's a softer, more approachable Ferrari which is why which 70 percent of California buyers so were new to the brand. If you want a Ferrari that is quick with a blend of everyday usability and outright enjoyment, then this might be the Ferrari V8 bargain for you.
While the California was made all the way through 2017 we suggest you focus on the earlier 2008 to 2012 models if you're looking for a true bargain.
See: Ferrari California In-Depth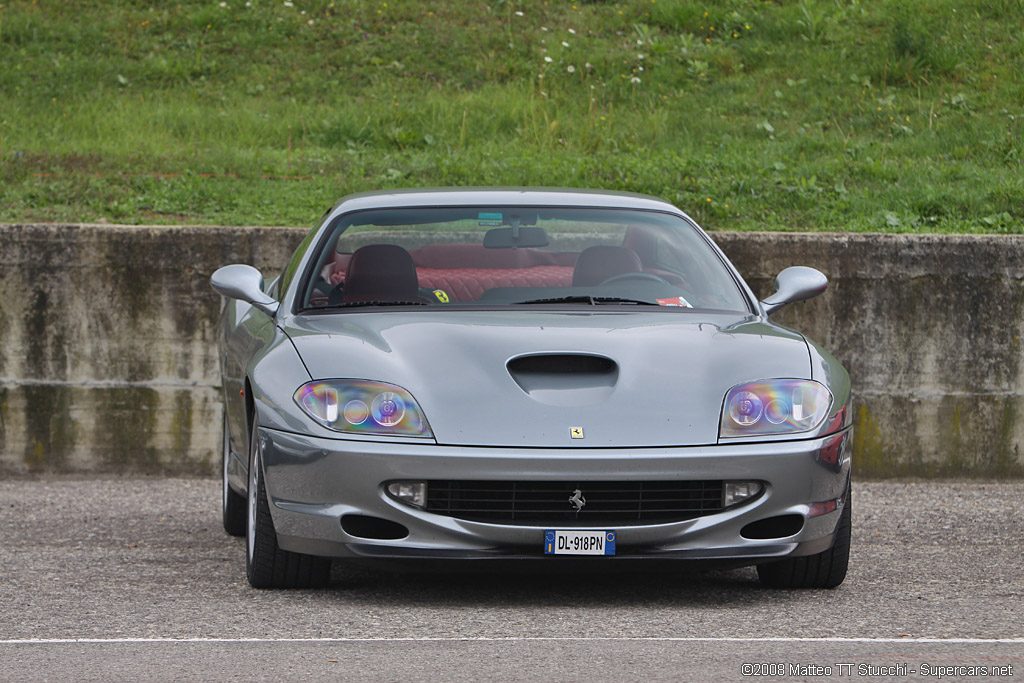 5. Ferrari 550 Maranello
Model Years: 1996–2001 / Units Produced: 3,083 / Engine: 5.5 L V12 / Horsepower: 478 hp / Price Guide: $100,000 – $120,000 USD
The Ferrari 550 Maranello launched as a 1996 model and was a replacement to the aging Testarossa/512TR models. Unlike the Testarossa the 550 Maranello returned to a front-engine layout like the classic Ferrari GTs (think Daytona and 275) of yesteryear. The end result was the a massive upgrade over its predecessor, with better handling, more comfort, practicality and better looking proportions. Ferrari 550 Maranello had a 5.5 liter V12 with 478 horsepower and rear wheel drive. The design has the perfect front engines GT proportions and looks modern even today, aging very well.
The manual gearbox and well weighted steering mean that the handling balance and driveability of the 550 stand out on the road. It is perfectly powered too (especially compared to the crazy F12 or 812 Superfast) so you are total ease behind the wheel, comfortable giving it the beans and really pushing it without the fear of something bad happening. It is way more engaging and fun than the rockets being made today (call us old school). The fantastic powertrain combined with comfortable seats and a decent amount of space to make an absolutely brilliant grand tourer.
While you can buy a 550 for under US$120,000 we are seeing that values have been steadily increasing over the last twelve months or so. Ferrari made a relatively small number of 550s, with only 3,083 units sold between 1996 and 2001. As always look for a good service history and updated books when shopping.
See: Ferrari 550 In-Depth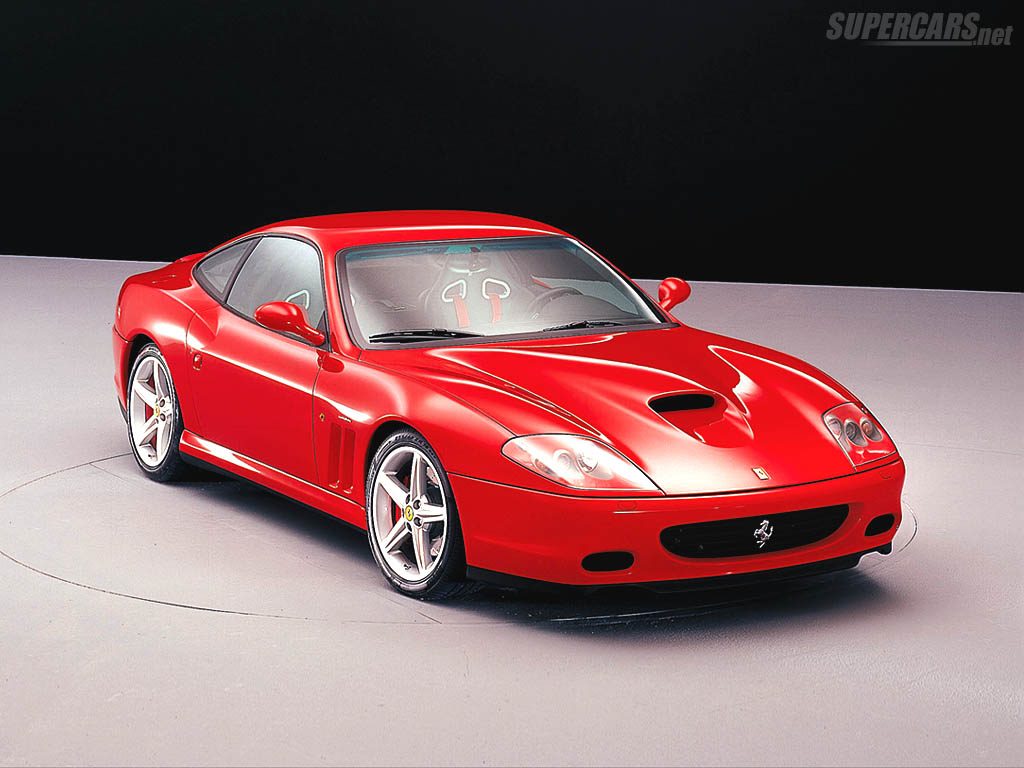 6. Ferrari 575M Maranello
Model Years: 2002–2006 / Units Produced: 2,056 / Engine: 5.7 L V12 / Horsepower: 508 hp / Price Guide: $100,000 – $120,000 USD
A funny thing happened when we researched this list. We had both the 550 Maranello and the 575 on our list and then we realized that you can buy the 575M for less than a 550 (on average). Not sure why because there were only 2,056 575s made compared to the 550s and the 575 was overall a better car. Nostalgia I guess, but I suspect we will see 575M Maranello prices creep up sooner rather than later.
The 575M is pretty close to the 550. The 575M showed up in 2002 and had a revised, more aggressive design, a nicer interior, more power and adaptive suspension. Boring out the V12 to 5.75 liters gave the 575M 515 horsepower (37 more than the 550). The changes made a difference. You could also order the 575M with the flappy paddle F1 transmission that was clearly faster than the manual for lap times.
In terms of driving, the 575M felt sharper than the 550 with more immediacy and less inertia. Journalists said: "it feels lighter on its springs when driven hard into compressions, and less prone to the 550's habit of running out of body control when confronted with a series of awkwardly spaced crests and troughs. There's still a lot of momentum at work, and you can still drive the Maranello hard into its bump stops, but the 575's adaptive dampers feel better able to keep the mass in check".
See: Ferrari 575 In-Depth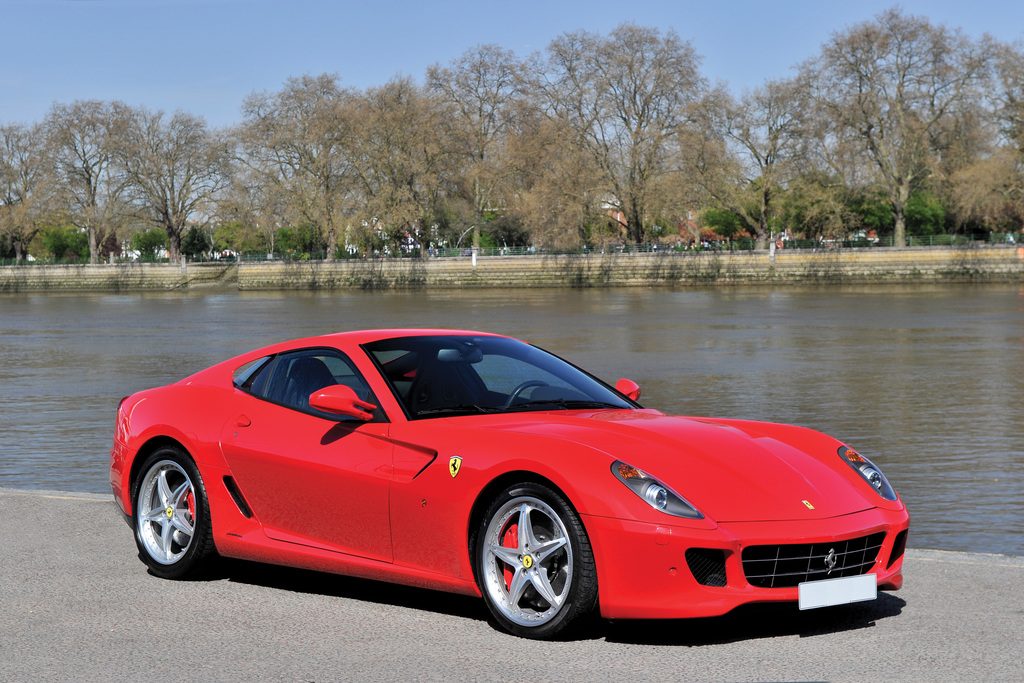 7. Ferrari 599 GTB Fiorano
Model Years: 2007–2012 / Engine: 6.0 L V12 / Horsepower: 612 hp / Price Guide: Starts at $120,000 USD
We admit we were a little sneaky here. We found three Ferrari 599 GTBs for under $120,000 in the entire United States so technically the 599 makes our list at just under our price limit. Clearly you won't find a great example for that kind of money but its hard not to include a masterpiece Ferrari in our list of awesome modern Ferrari's for bargain money.
The Ferrari 599 was the successor to the 575M Maranello and arrived in 2006 for the 2007 model year. It was a statement by Ferrari about the future of the Grand Touring segment. Gone were the classic, flowing, "designer is king" GT proportions, replaced by aero-first designs that are all about efficiency and performance. The front-engined V12 format stayed but how the engine performed and felt were radically transformed forever. A new era where the modern classic 575 was replaced by F1-tech-laden 599.
The chassis was all-aluminium and changing gears was via a super fast F1 paddle shift gearbox. The 599 also came with things like F1-Trac stability and traction control, magnetic semi-active dampers and carbon-ceramic brakes. It was a total departure from front engined Ferraris that came before it. The 599's V12 engine was basicallty a detuned Enzo unit with 6.0-liter displacement and 612 bhp at 8400 rpm. At the time it made the 599 GTB the most powerful front engine Ferrari ever.
We found this quote by EVO magazine to describe the 599 which we loved: "Flat-out in the 599 is an all-consuming experience, each gear delivering a more intense hit than the last. The Veyron may post fiercer figures, but it surely can't match the Fiorano's naturally aspirated immediacy on give-and-take roads" (evo 093).
Price wise you are going to struggle to find a 599 for under $120,000. It is worth noting that the 599 also had a HGTE pack option and those cars go for way more than the base 599 GTB. If you're not that budget conscious the HGTE packages is worth the extra money because it comes with firmer springs and rear anti-roll bar, lowered ride height and modified magnetic suspension settings, sharpen throttle response, while the exhaust allows more of the V12's noise to be heard in the cabin. If budget is truly no issue, just pony up the $800,000+ it costs to get the super-limited edition 599 GTO and call it a day.
See: Ferrari 599 In-Depth
---
Classic Ferraris Under $120,000
The modern stuff a little to sedate and plain for you? Are you looking for a little more nostalgia in your Ferrari? Did you grow up with Ferrari and Lamborghini posters on your wall? Then a classic Ferrari may be the way to go. While we all know that the market for classic and rare Ferraris has cars selling for tens of millions of dollars, you don't need to be a millionaire to drive a classic Ferrari. In fact as we found some tasty entry level Ferraris that a new collector could buy for less than $100,000.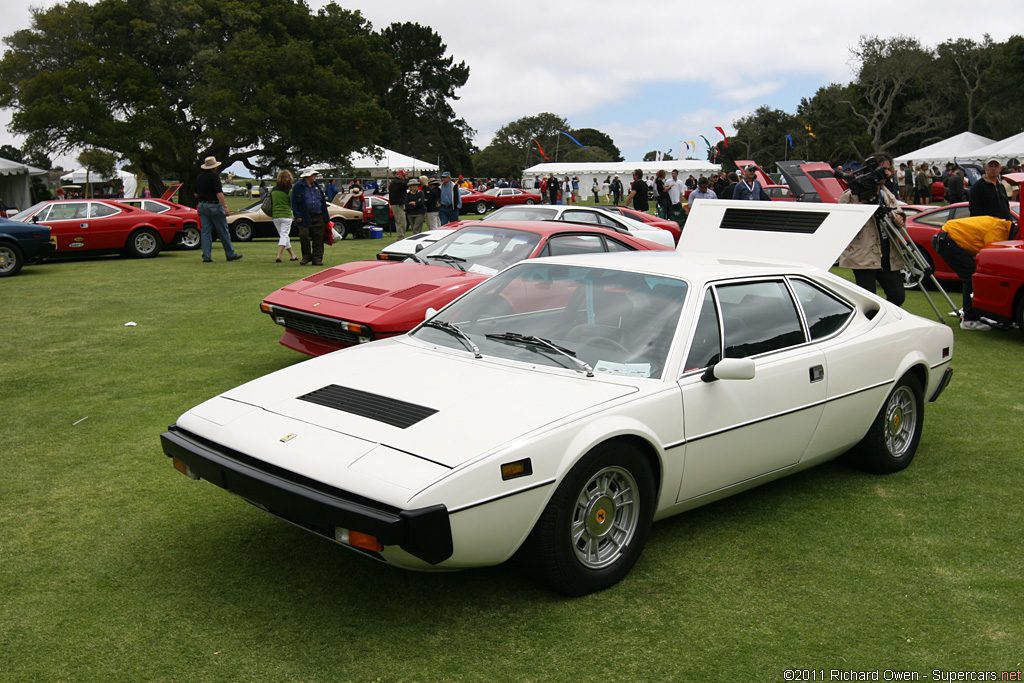 1. Ferrari Dino 308 GT4
Model Years: 1973–1980 / Engine: 3.0 L Dino V8 / Horsepower: 250 hp / Price Guide: $60,000 – $70,000
We will be the first ones to say that buying a 1970s era Ferrari isn't for the faint of heart. Initially badged as a Dino the 308 GT4 only officially became a 'real' Ferrari three years later. We love the cool '70s wedge-shaped car and it's fun 250bhp V8. While 0-60mph in 6.9 seconds is not fast by today's standard, we can say that driving this car is a real experience.
There is some historical value here too with this being Ferrari's first V8 road car and the marque's first mid-engined 2+2, but the 308 GT4 ('3' for 3 litres,'8' for 8 cylinders, '4' for 4 seats). Even more historically significant was that this Ferrari was designed by Bertone rather than Pininfarina. It is also pretty practical. The transversely mounted engine means that the GT4 was a 2+2 and is pretty roomy back there (for kids, not adults) and ever had reasonable luggage space to boot.
Our pick is the earlier models since they got the full 250 hp (emissions laws meant post 1976 models were down to 200 hp thanks to catalytic converters). Plus the earlier models sounded better with that awesome four-cam 3.0-liter V8 fed by four Weber carburetors – real old school V8 goodness. It might come as a surprise to find that a 308GT4 can be reliable given regular servicing. Overall, the 308 GT4 is one of the most reasonably affordable ways to buy a Ferrari.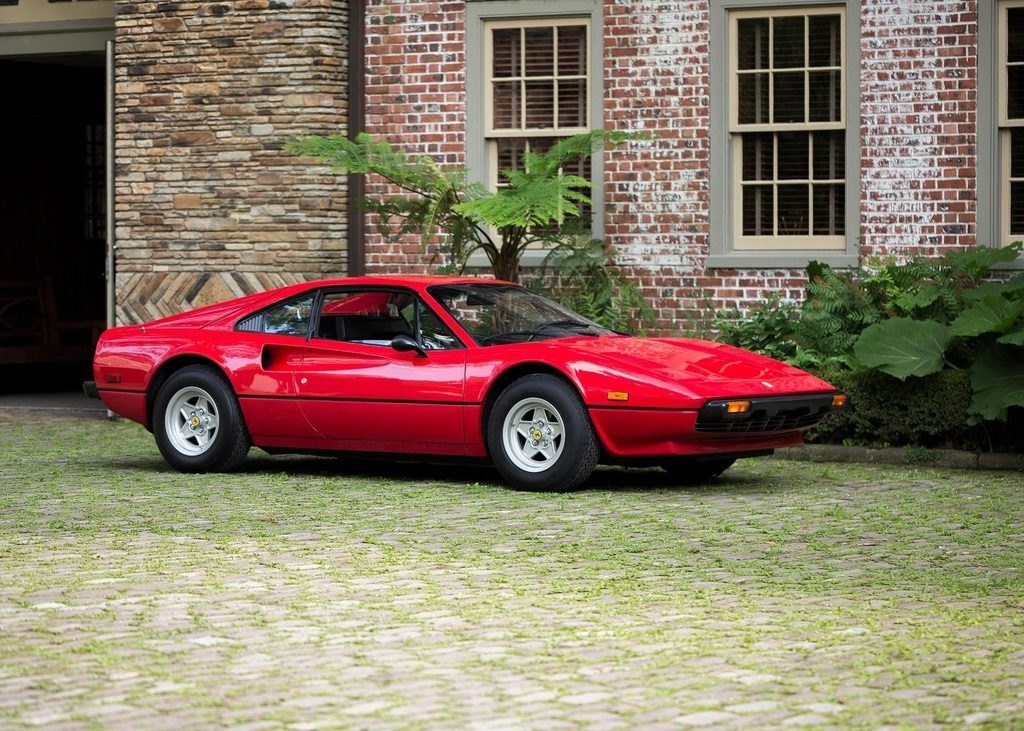 2. Ferrari 308 GTB/GTS
Model Years: 1975–1985 / Engine: 2.9 L V8 / Horsepower: 240 – 252 bhp  / Price Guide: $45,000 – $65,000
The Pininfarina designed 308 was the first of the mid-engined V8 breed to emerge from Ferrari and made its debut in 1975. While it is slow by today's standards it is just a great car all around and so much fun.
The carb-fed 2.9-litre mid-mounted V8 packed 252 hp and hustled the ~2,000 pound Ferrari to 60 mph in 6 seconds (not bad for 1975). Top speed was 152 mph. The classic design is known by everybody and is still pretty modern with its wedge shape and vents.
Ferrari expanded the 308 lineup with several variants of the coupe and convertible models. The mid-mounted V-8 was essentially the same as in the Dino GT4's, a 3.0-liter quad-cam, first with Weber carbs and then fuel injection from the early 1980s. A V8 with four valves per cylinder made its debut in 1982.
For most this is the Ferrari they remember growing up, thanks in large part to Magnum, P.I. That means while prices are quite reasonable today, we are seeing upward pressure and expect that to continue over time. Ferrari made thousands of 308s so take your time picking a good one. The 308 was available in Berlinetta (GTB) and Targa (GTS forms), with the coupe being rarer than its open top sibling.
See: Ferrari 208/308/328 Articles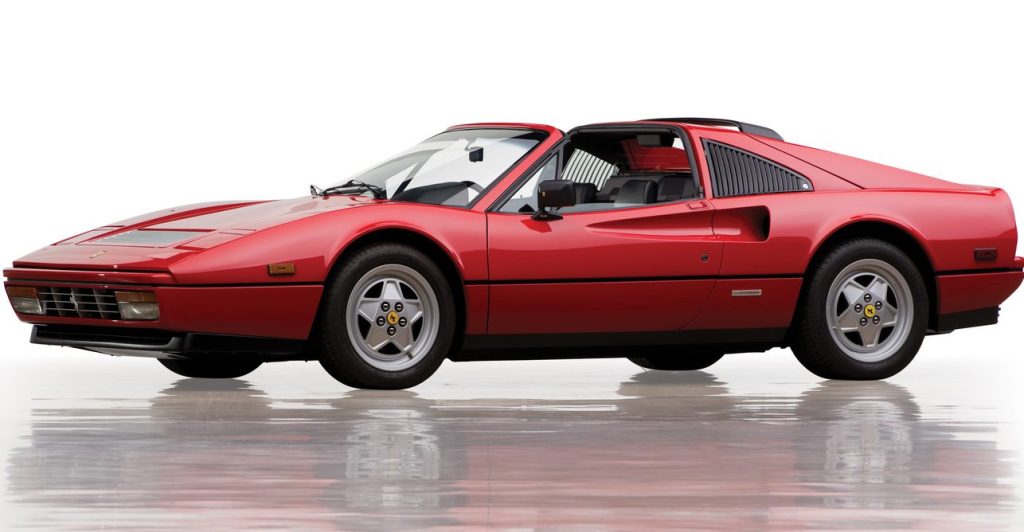 3. Ferrari 328 GTS
Model Years: 1986-1989 / Engine: 3.2 L V8 / Horsepower: 270 bhp  / Price Guide: $65,000 – $80,000
In the mid-80s, the elegant shape of the open-topped 308 GTS was further softened and rounded to become – once a 270bhp 3.2-liter engine had been fitted amidships – the 328 GTS.
The curvier body not only updated the looks, it also improved the aerodynamics. Inside the new drop-top, the now outdated 1970s seats and trim and switchgear were also thoroughly refreshed.
Launched at the Frankfurt Motor Show of 1985, the 328 GTS was an instant hit and – during the four years of its production – more than 6,000 cars were sold: around five times as many as its hard-topped brother, the 328 GTB.
The extra displacement and 270 horsepower meant it was more fun to drive than the 308. The 328 is also considered by some Ferrari enthusiasts to be one of the most reliable Ferraris; unlike some models, most engine maintenance can be performed without lowering the engine from the vehicle.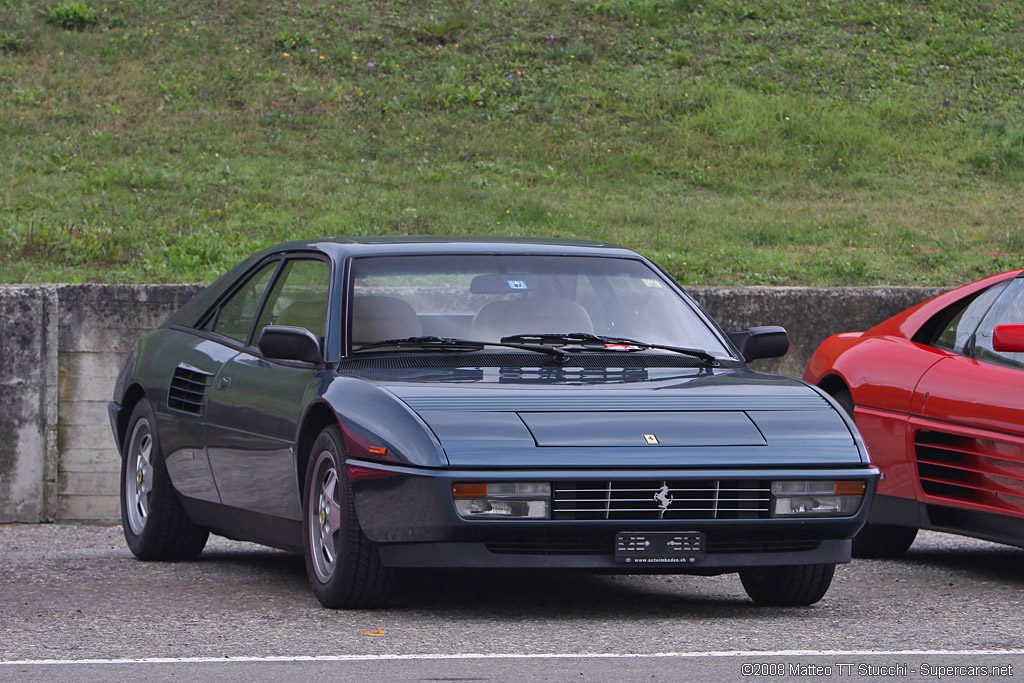 4. Ferrari Mondial
Model Years: 1980-1993 (all models) / Engine: 2.9-3.4 L V8 / Horsepower: 214-300 bhp  / Price Guide: $30,000 – $60,000
The Mondial was one of Ferrari's most commercially successful models, with over 6,000 examples produced over its thirteen-year run and that is good for second hand prices. The Mondial underwent many updates throughout its production with four distinct variants produced: the Mondial 8, Mondial QV, Mondial 3.2, and Mondial t. All but the Mondial 8 were released in both coupé and cabriolet (convertible) body form. It was the successor to the 308 GT4 and this time Pininfarina was in charge of design.
This is a practical Ferrari. It had a longer wheelbase which meant some more space for the back seats and, thanks to this and its greater levels of comfort. It is a genuinely useable Ferrari. Today, Mondial is a byword for an affordable – but still high-performance – classic Ferrari.
Our pick is the final Mondial variant, the Mondial t, released in 1989. This contained some of the biggest changes in the Mondial history, with an even-larger 3.4 l (210 cu in) engine, a substantial update to the exterior styling and interior ergonomics, and with an entirely new, albeit more complex to service, powertrain. Overall the Mondial t is considered the best vehicle in the range regarding overall performance and refinement, although it is often noted that this comes at the cost of greater maintenance.
See: Ferrari Mondial T In-Depth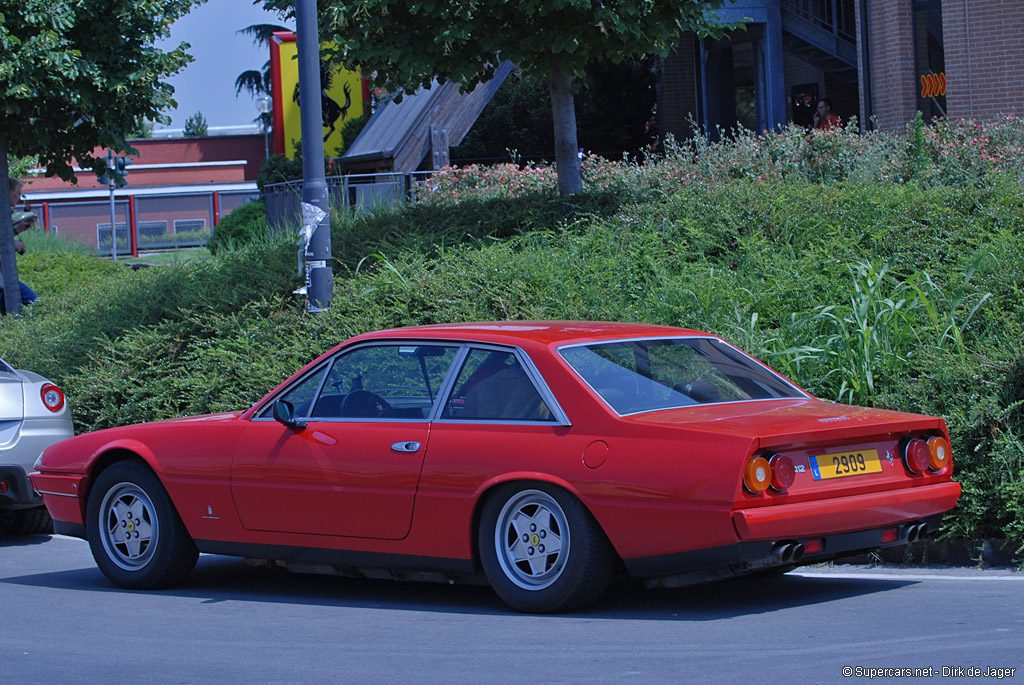 5. Ferrari 412i
Model Years: 1985–1989 (all models) / Units Produced: 576 Engine: 4.9 L V12 / Horsepower: 335 hp  / Price Guide: $40,000 – $60,000
This is probably the most unique looking classic Ferrari with its angular lines and non-curvaceous body. A total of 576 examples of the 412 model were produced during the production run (the 400 sold over 3,000 units over 16 years).
The 412 is the final evolution of Ferrari 400 model. Introduced in 1985 the 412 was a direct replacement for the 400 and saw the engine grow to 4.9-litres.  The 412 replaced the 400i. A higher boot line and deeper front spoiler were the most notable visual changes and a raft of other changes included new sill panels, new wheels, clear indicator lenses and black windscreen and window surrounds. The 412 was also the first Ferrari to offer Bosch ABS as standard.
While we love the 365GT4 2+2 with its large V12 and great handling coupled with luxurious leather interior, it was the 400 and later 400i that are our favorites because they added the automatic gearbox which better suited the cars characteristics. Peak power of 340bhp was also delivered at lower revs which made it more drivable day to day. Today, the 412i is great value and is one cheapest Ferraris you can buy.
See: Ferrari 412 in depth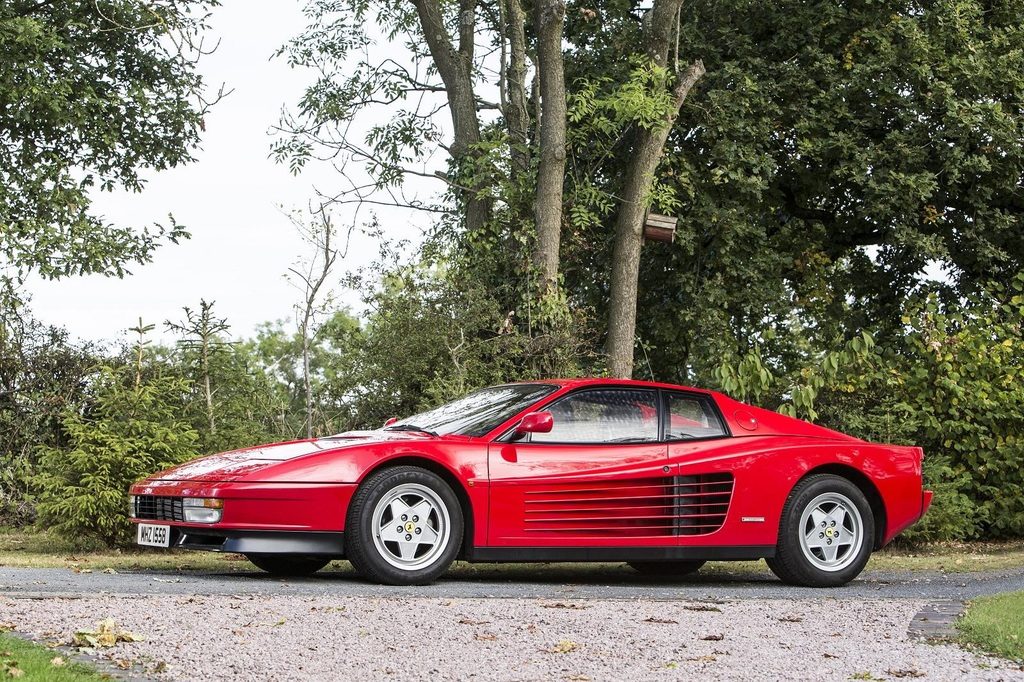 6. Ferrari Testarossa
Model Years: 1984-1996 / Engine: 4.9 L flat-12 / Horsepower: 385 hp  / Price Guide: $90,000 – $110,000
The Testarossa became the poster-car exotic for the late 1980s. Made famous for its role in Miami Vice and Sega's Out Run, the Testarossa was Ferraris definitely the leading supercar in the mid-eighties. Its distinctive side strakes and ultra-wide rear track inspired many other supercar designs and they became a symbol of 1980's retrograde culture.
Compared to the 512i BB it effectively replaced, the Testarossa was a larger car that accommodated mid-mounted radiators. This helped reduce cockpit heat and also had the effect of making the car much wider at the rear. It also provided more space in the front trunk.
The Testarossa was powered by a 4.9-liter version of Ferrari's Boxer-12 which was effectively a 180º V12. Producing 390 bhp, 0–60 miles per hour was typically clocked at 5.2 seconds. Ferrari built 7000 units through 1991 when it introduced the 512TR, really an evolution of the car most notable for lowering the flat-12 engine in the chassis to improve handling.
The Testarossa can be purchased for just under $100,000 but nice examples go for $120,000 or more. We are seeing values increase too so this is solid investment for the first time Ferrari collector.
See: Ferrari Testarossa in depth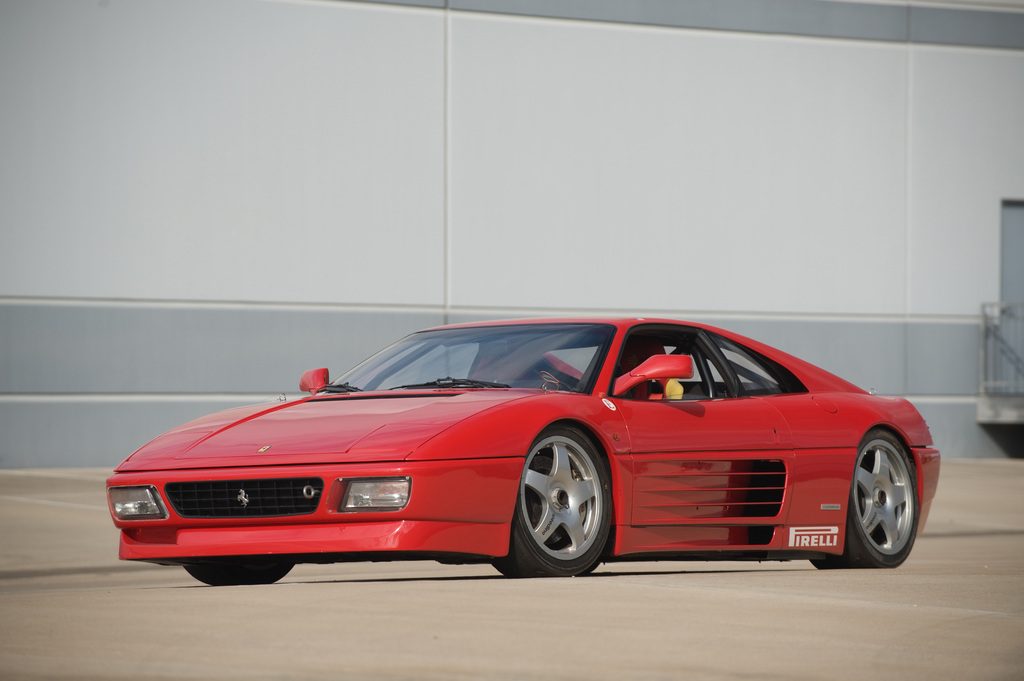 7. Ferrari 348
Model Years: 1989–1995 / Units Produced: 8,844 / Engine: 3.4 L V8 / Horsepower: 300 hp  / Price Guide: $40,000 – $60,000
Introduced in 1989, the 348 was a major departure for Ferrari's successful road-going, mid-engine series of sports cars and it replaced two of the most popular Ferrari models in history, the 308 and the 328. The new car featured a pressed-steel monocoque chassis that helped to reduce mass and, in the style of the legendary 288 GTO, it combined a transversely mounted gearbox coupled to a longitudinally mounted engine allowing for a very balanced and agile sports car.
The 348 was luxuriously equipped with air-conditioning and a multitude of power features, making it a much more civilized overall package than its predecessor. It was a watershed design for Ferrari who, for the first time, incorporated innovations learned from Formula One Grand Prix development programs into the basic attributes and configuration of production road cars.
The 348's 3.4 liter V8 generated 300 hp and sat amidship. The reality is that the 348 got trounced by the Lotus Espirit and Acura NSX in comparison tests. People complained that it looked bad, its seating position was horrible and the handling was atrocious. We say, it still looks and sounds like a Ferrari and can be bought for about $40,000. This is a great entry level Ferrari for somebody looking to get into prancing horse ownership.
See: Ferrari 348 in depth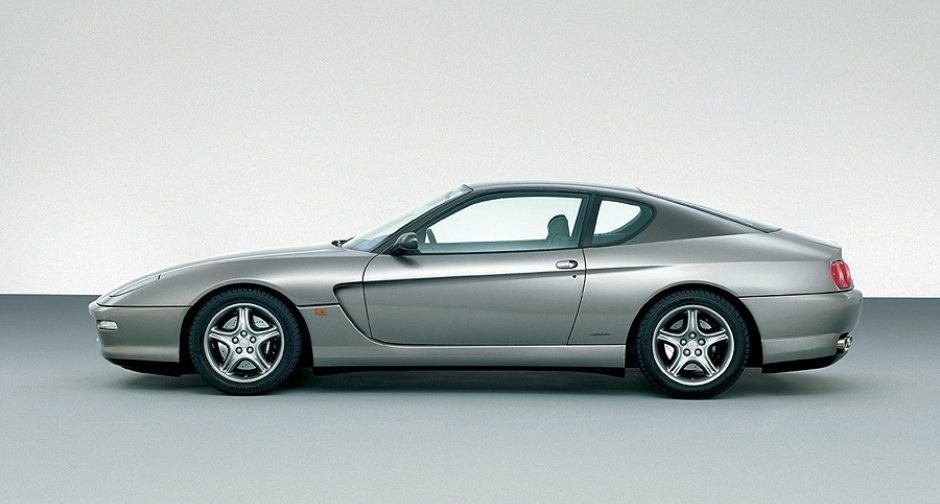 8. Ferrari 456
Model Years: 1992–1997 (456), 1998–2003 (456M) / Units Produced: 3,289 / Engine: 5.5 L V12 / Horsepower: 436 hp  / Price Guide: $60,000 – $75,000
The Pininfarina-designed Ferrari 456 GT debuted in Europe in 1993 and was first available in the U.S. in 1995, and can be viewed as a replacement for the 365 GT 2+2 / 400 / 412 series. This front-engined 2+2 grand tourer had a 436 hp, 5.5-liter V-12 mated to a six-speed gearbox that propelled it from 0-60 in just over 5 seconds on its way to a top speed of 186 mph.
All of this performance could be managed from a cockpit that provided Connolly leather appointments for four (two of whom would almost certainly need to be children) and every other comfort expected of a $245,000 automobile, including a cockpit-adjustable suspension. Shortly after Ferrari introduced the 456 GT, the 456 GTA became available, the "A" signifying a four-speed automatic gearbox.
In 1998, Ferrari introduced an updated version, the 456M GT and GTA. This "Modificata" had a revised interior, some bodywork changes around the nose and hood, and a slight increase in horsepower to 442. The 456M GT remained in production until 2003, and in all just under 3,300 456 GTs and 456 GTMs were built until giving way to the 612 Scaglietti in 2004.
See: Ferrari 456 in depth
Best Value Ferraris On The Market (If You Spend a Little More)
We added this section at the last minute because we found ourselves looking at used Ferrari 458s at $160,000 and kept saying what a bargain it was (even though none of us can afford one). The reality is that even rich people want to buy things that are great value. Sure, if you can spend $150k+ on a car then you're in a different league than most of our readers.
Despite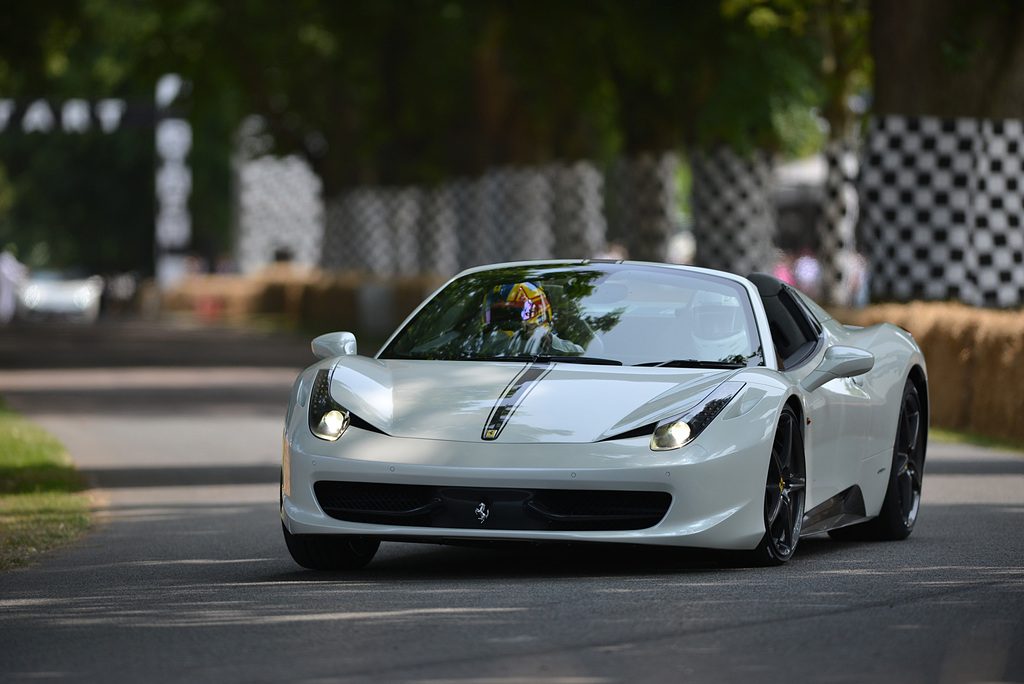 Ferrari 458 Italia
Model Years: 2010–2015 / Units Produced:~18,000 / Engine: 4.5L V8 / Horsepower: 562 bhp  / Price Guide: $160,000 – $225,000
If I could have one car, this would be it. The 458 Italia was a game changer when it launched and it is still one of the most desirable Ferraris ever. As the successor to the awesome F430 expectations were high for the 458 when it was introduced in Frankfurt in 2009. Instead of small improvements, the 458 came out swinging and was a massive leap across the board. It was a quantum leap in technological terms, bringing a hoard of new systems into play to create an enveloping, pure driving experience. Design, power, refinement, performance and overall desirability, this was the supercar everybody wanted to buy and it is now trading used at a relative bargain.
The 458's direct-injected normally aspirated 4.5-liter V8 produced an impressive 570 horsepower at an equally impressive 9,000 rpm. The screaming V8 was a masterpiece, with a 12.5-to-one compression ratio, direct injection and graphite-coated pistons amongst other improvements. As a result the 458 sprinted to 60 mph in 3.4 seconds and onto a top speed of just over 200 mph. The manual gearbox was gone for good, replaced by the amazing seven-speed dual-clutch transmission that's now standard across the lineup.
Other changes were the latest E-Diff and F1-Trac stability traction control and the addition of magnetorheological shock absorbers, multi-link rear suspension and carbon-ceramic discs as standard. The sexy new body was aerodynamically optimized and provided 700+ pounds of downforce. The interior was refreshing unique and very driver focused.
It was astoundingly quick and dynamically infallible. Most magazines and motoring journalists called it "the best Ferrari ever" and most agree it still is despite the launch of the 488 to replace it. The 458 was also the final curtain call of the naturally aspirated high-revving Maranello-born V8 so we expect prices to stay steady in the short term and to appreciate in the next decade. Today you can find early Italias for under $160,000 but expect to pay more than $200,000 for one loaded with options and low miles. Spiders are more popular so expect to pay a little more for those too. Forget the ultimate 458, the Speciale because they have skyrocketed in price and while awesome aren't bargains.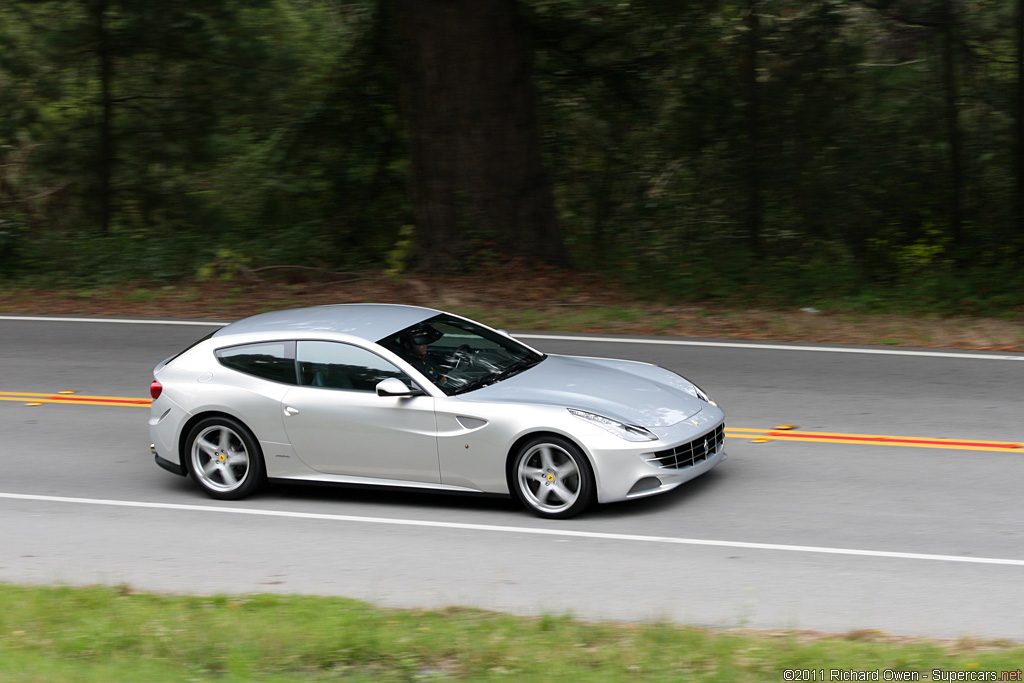 Ferrari FF
Model Years: 2011–2016 / Units Produced: 2,291 / Engine: 6.3 L V12 / Horsepower: 651 hp  / Price Guide: $150,000 – $200,000
Shopping for an S63 AMG or Porsche Panamera but want something more Italian and exotic? We recommend you check out the Ferrari FF. Ignore its conservative (and somewhat unique) looks and focus on the practical package and awesome performance – this may be the family hauler for you.
This is the practical Ferrari owners car. With four seats and four wheel drive it is an all weather Ferrari that can fit your (small) family. It arrived back in 2011 as a 2012 model. The FF is a GT car built to carry your family cross-country in luxury. In all almost 2,300 units we made until it was replaced by the GTC4Lusso.
The V12 Ferrari FF sends its power to all four wheels through a completely unique AWD system, lighter and more advanced that other manufacturers. Driving the FF is comfortable and on par with other luxury cars. The difference is that this is still a Ferrari, so that V12 is always available when you need it. Floor the throttle and the car lunges forward and you can hear that V12 at full song, still very much a Ferrari. The FF is one of the best value Ferrari models on the market.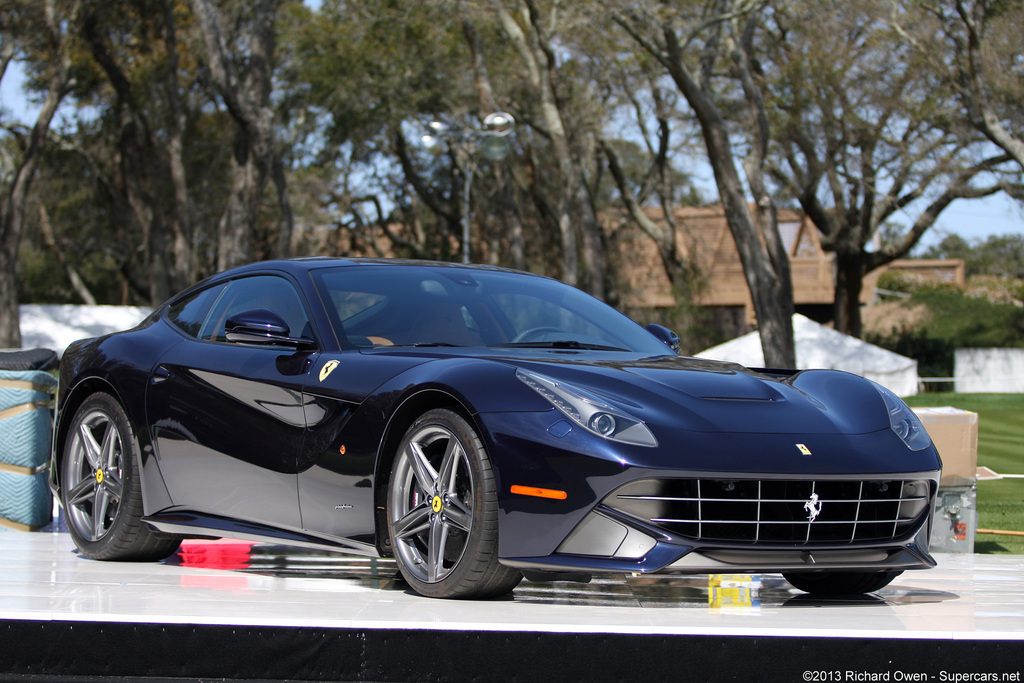 Ferrari F12berlinetta
Model Years: 2012–2017 / Units Produced:~2,068 / Engine: 6.3 L V12 / Horsepower: 730 bhp  / Price Guide: $230,000 – $265,000
The F12berlinetta is the most expensive "bargain" Ferrari on our list starting at about $230,000 for a used example. We feel strongly that (for the money) this is the cheapest supercar you can buy. Make no mistake, this is a supercar in a GT body. Sure more than $200k for a car isn't cheap but consider it is priced used for about what you would spend to get into a loaded Porsche Panamera Turbo S or S63 AMG and those cars are not in the same league as the F12.
The rear wheel drive F12 is powered by a naturally aspirated 730-hp 6.3-liter V-12 that revs to 8,700 rpm and is mated to a superb seven-speed dual-clutch automatic gearbox. Peak torque is 509 lb/ft at 6,000rpm. The F12 hits 60 mph in 3.0 seconds flat and 100 mph in 6.5 seconds (at the time only a Bugatti Veyron SuperSport was faster). It is an absolute beast.
The F12berlinetta is everything you could want from a car. If you are ready to buy a Ferrari and you have a bigger budget you will be hard-pressed to find a better car. It is luxurious with a richly trimmed cabin. It is easy to get in and out and has all the daily driver comforts you would want. It blends everyday practicality with brilliant performance. That performance is astonishing in a straight line and on the highway, but equally as strong on back roads while canyon carving. It was one of the finest performance cars on the planet when it was launched and we'd argue it may be the only car you ever need.