1927 Lancia Lambda MM Zagato Spider
The 1927 Mille Miglia was Lancia's first motor sport race and they used a specially prepared version of their innovative Lambda passenger car to contest it. Called the Lamdba MM, only a couple of these purposeful cars were made, and even less survive to this day.
What made the Lambda particularly appealing for racing was its unitary body which did without a frame and instead had a lighter, more rigid, superstructure. Furthermore, novelties such as independent front suspension and four wheel brakes were very much an exception in the mid-twenties and contributed to the car's potential.
In preparing the Lambda for the Mille, Lancia turned to Carrozeria Zagato who had no trouble converting the tourer into a lightweight, two-seat design. Accordingly, the distinct V4 engine was also enlarged to better suit the three liter class.
At the Mille, these cars always placed in the top ten, but often trailed the experienced Alfa Romeo team, losing the overall victory and instead taking first in the 3.0 liter class.
During these formative years, Lancia gained plenty of noteworthy victories and earned the confidence to develop future sports cars. As an example, our feature car placed 4th at the 1929 Mille Miglia driven by Gildo Strazza and Attilo Varallo, winning its class.
In Detail
| | |
| --- | --- |
| submitted by | Richard Owen |
| engine | Water Cooled, V4 |
| position | Front Longitudinal |
| valvetrain | SOHC, |
| displacement | 2800 cc / 170.9 in³ |
| power | 59.7 kw / 80 bhp |
| specific output | 26.87 bhp per litre |
| bhp/weight | bhp per tonne |
| body / frame | Aluminum over Stressed Steel Monocoque |
| driven wheels | RWD |
| front tires | 14×50 |
| rear tires | 14×50 |
| front brakes | Drums |
| f brake size | mm / in |
| rear brakes | Drums |
| r brake size | mm / in |
| steering | Wrom & Wheel |
| f suspension | Independant Sliding Pillar w/Coil Springs, Telescopic Damper |
| r suspension | Live Axle w/Sem-Elliptic Leaf Springs, Friction Dampers |
| transmission | 4-Speed Manual |
| gear ratios | 3.19:1, 1.89:1, 1.44:1, 1.00:1, :1 |
| final drive | 4.45:1 |
| top speed | ~150 kph / 93.2 mph |
Lancia Lambda Prices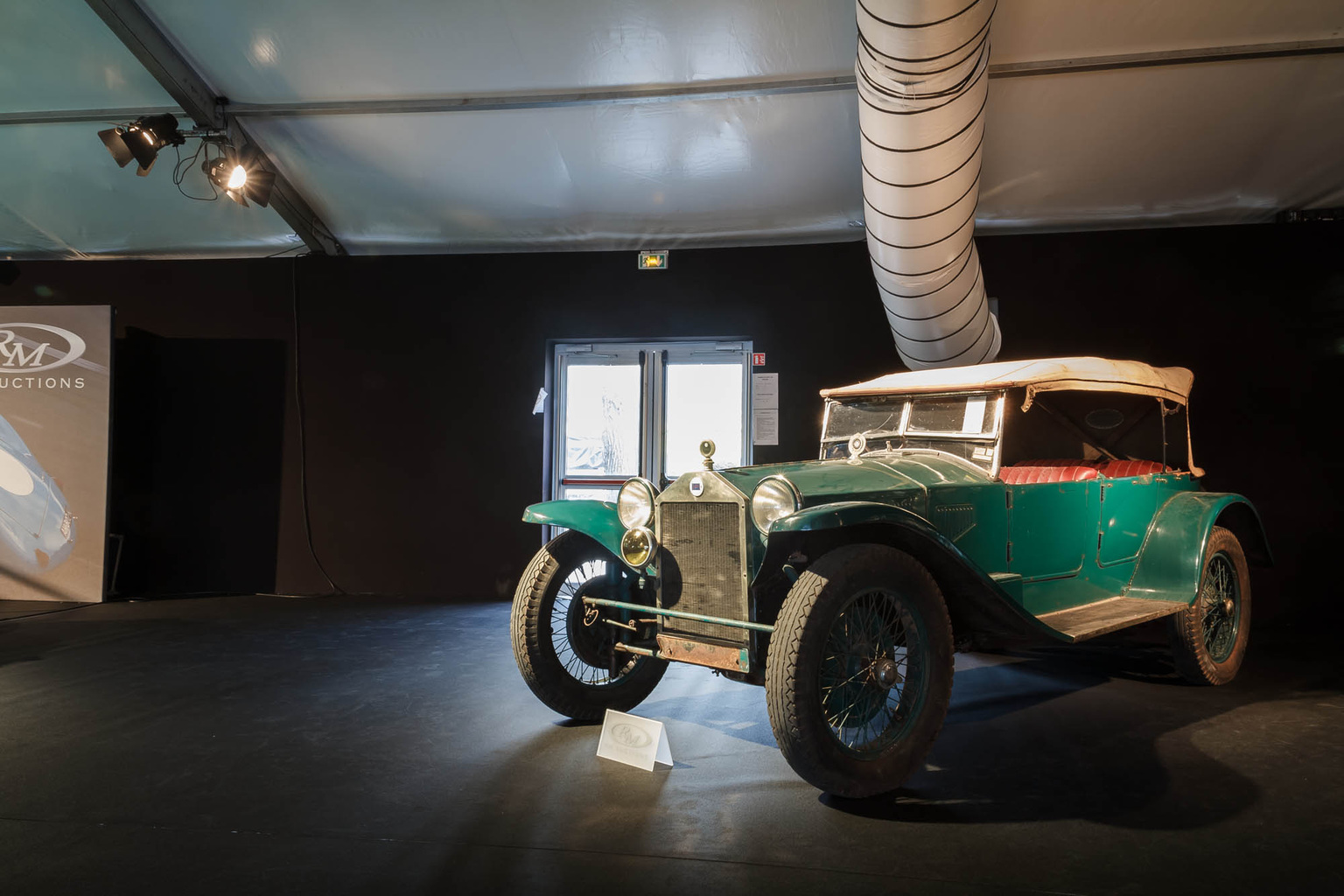 1930 Lancia Lambda 8th Series Short-Chassis Tourer 21463. did not sell for €90,000. With the exception of a repaint to its present colour, which dates back to 1934, the Lambda remains incredibly original and complete throughout. It is reported to be in sound condition mechanically and to have always been garaged and cared for. The original enamel badge from the dashboard is not presently attached to the car, but it will accompany the car when purchased by its new owner; it was removed by the owner for safe keeping. Auction Source: 2014 Paris by RM Auctions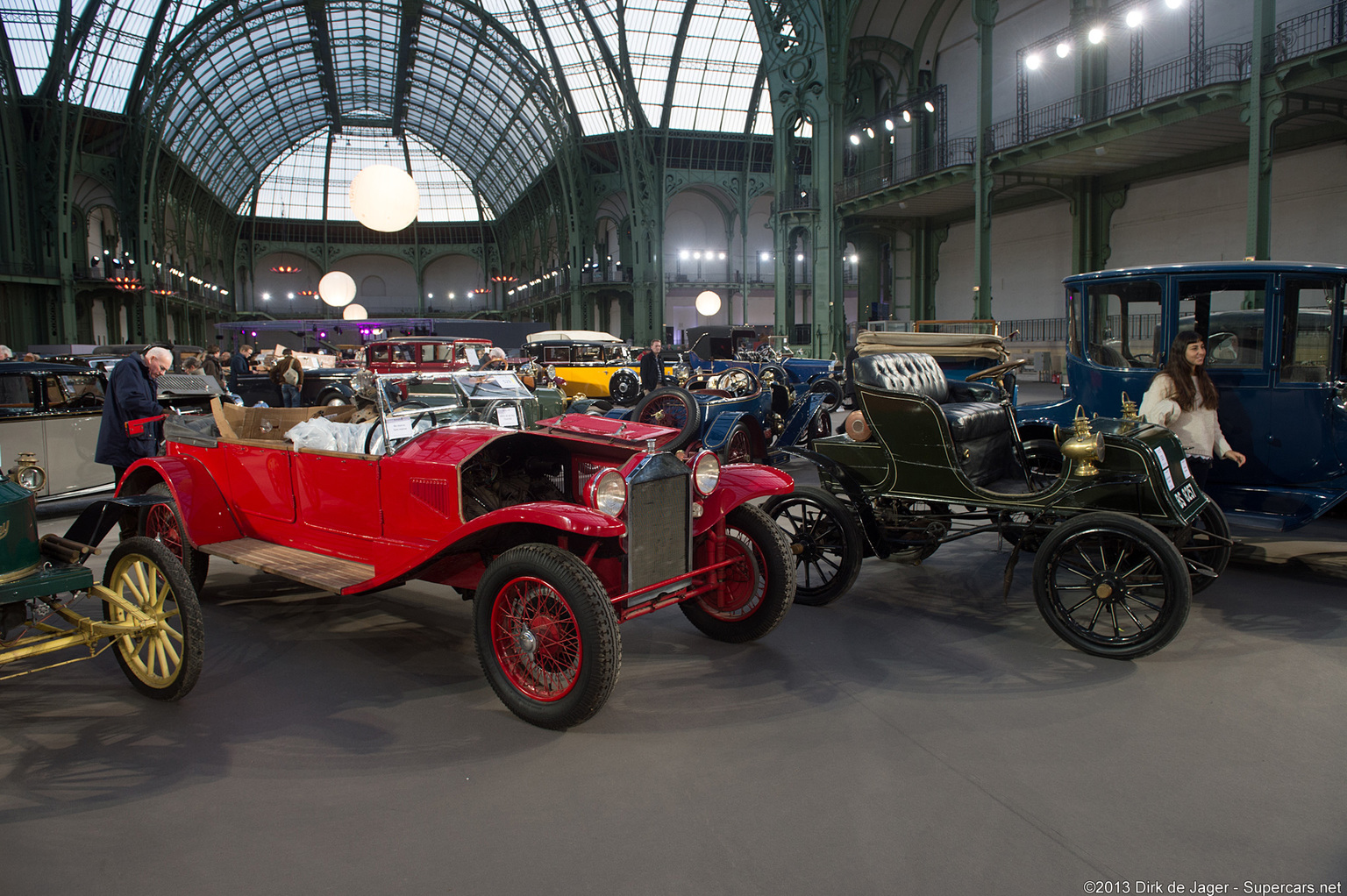 1929 Lancia Lambda 9th Series Tourer 21486 – sold for €46,000. Charles H. Brown is understood to have purchased this Lambda in Bombay more than 50 years ago. The gentleman from whom it was acquired was a former Fire officer and it is said that he had been the original owner of the car from new. Over the course of its life in India, the car had undergone some refurbishment, including replacement of the floor and running boards in locally sourced wood. Mr. Brown had always hoped to return the car to its original form, for the engine to be rebuilt and the car returned to working order once again. This sadly this was never undertaken and the car stands today as a restoration project, for another enthusiast to enjoy. Auction Source: 2013 Les Grandes Marques du Monde au Grand Palais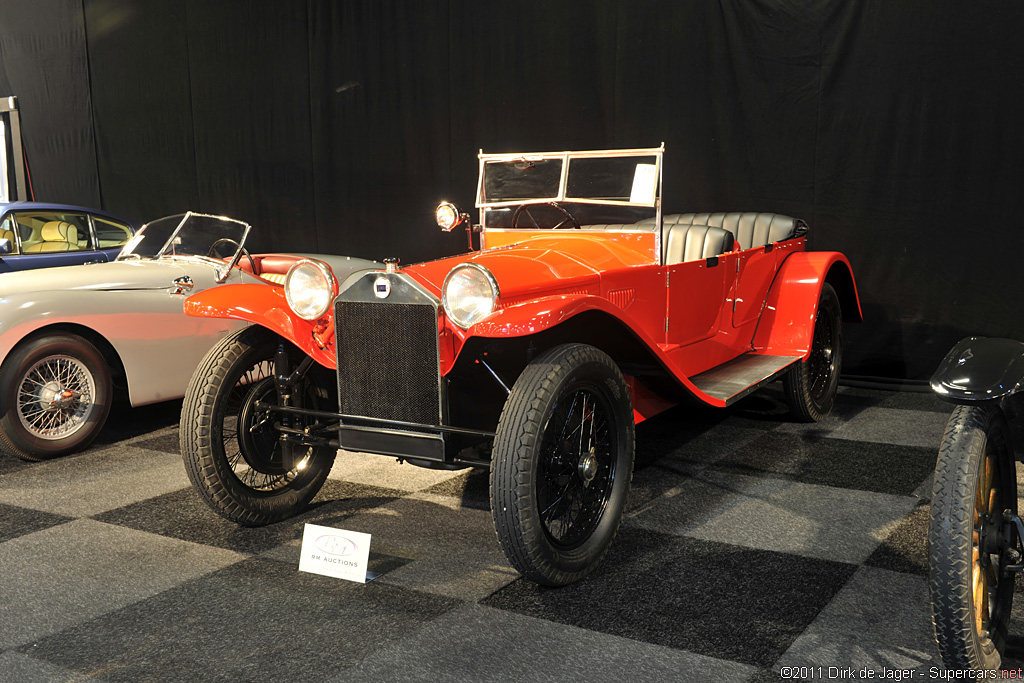 1927 Lancia Lambda Torpedo Seventh Series – did not sell for €75,400. This particular car was discovered in 1960 in complete but dismantled condition by Lancia enthusiast John Davies of Perth, Western Australia. In 1976 Mr. Davies sold the car to Walter Hunter, also in Western Australia, who carried out a rebuild to get the car into running condition. In 1993 John Davies re-purchased the car and decided to commission a comprehensive and total restoration. The person chosen to carry out this work was renowned Lambda expert Richard Furlong of Castlemaine, Victoria.
Mr. Davies was familiar with his exploits in driving one of his own Lambdas from London to Australia in 1988. The ensuing works covered every aspect of the car: chassis, suspension, steering, brakes, engine, gearbox, axle, body, electrics and trim. Once completed in 1995, the car made its post-restoration debut in that year's biennial Lancia Register Castlemaine Rally. Photographs from the event plus other Club rallies can be found in the car's history file, along with photographs of the car pre-restoration and of the ongoing works. The car continued to be used sparingly by Mr. Davies before being sold to a prominent Californian collection in 2004.
Having seen limited use since its comprehensive restoration, this Lambda remains in excellent condition throughout and is ready to embark on a wide range of tours and events to which these outstandingly capable cars are ideally suited, including of course the Mille Miglia. Auction Source: 2011 London Auction by RM