1932 Bugatti Type 50
Auction Sales History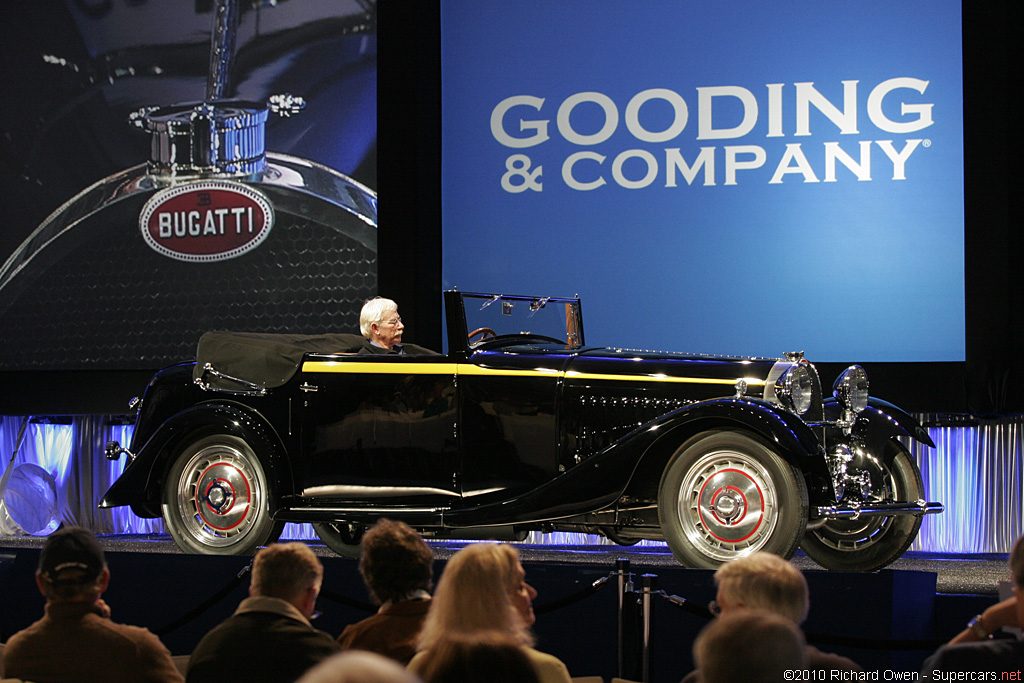 1932 Bugatti Type 50 Van Vooren/Corsica Cabriolet – sold for $1,100,000
The first owner of this car was J. Lemon Burton, who enjoyed it for a number of years. In 1940, it was imported to the United States. The chassis arrived accompanied by two bodies; one was the close-coupled convertible currently fitted to the car and the other was a lightweight touring body. The touring body later disappeared and the other was later sold to Bob Heller with whom it remained for the subsequent years.
The chassis remained detached from its bodies for many years until East Coast collector A.A. Garthwaite Jr. acquired it in 1947. He was able to purchase the convertible coachwork from Mr. Heller for the sum of $250 and reunited it with the Type 50 chassis.
Dr. Peter Williamson purchased the car in the early 1970s and gave it to his father, Norris, as a birthday present. Mr. Williamson Sr. had the car restored and finished in Dartmouth green, as he was a graduate of Dartmouth. When he passed away, Peter and Susan Williamson assumed ownership.
The drop head body has recently been refinished in period Bugatti colors of Black and Yellow over a caramel leather interior. At the Pebble Beach Concours, this car received honors for its impression restoration, authenticity, dramatic styling and historical significance.
Auction Source: Gooding & Company 2010 Amelia Island Auction