1955 LaSalle II Roadster
In the mid fifties, some executives at GM decided to revive the old LaSalle nameplate which was an old sister brand to Cadillac. Harley Earl took a great interest in this idea, and had his team at the Art & Colour Section draft up two different concepts. One was the small roadster you see here which was was launched alongside a 6-passenger sports coupe. Both were named LaSalle II to mark the reemergence of the old brand.
Buck Rogers was responsible for the styling of new LaSalles and he used some daring design cues as well as some from LaSalle's earlier production cars. Unusual traits included open rear wheels, a vertical slatted grill, side exhaust and floating Dagmar bumperettes. None of these touches would have been worthy of production, but they did help separate the LaSalle from the Corvette it borrowed so much from.
The engineers came up with a unit-body construction that relied on strength coming from the side sills of the chassis. These contained the exhaust which probably easily overheated the cockpit, especially in the coupe.
Unfortunately, GM fitted fake V6 engines in both cars with a concept valve train that included dual overhead camshafts. Another wierd feature was integral brake drums that were cast into the wheel. These provided functional cooling, but were also stylistic.
Motorama specialist Joe Bartz found the LaSalle II Roadster in unrestored condition at the Warhoops Salvage Yard in Michigan. This was quite the discovery as the original car was originally ordered to be destroyed. Years ago, the both the LaSalle 'dream cars' were quietly tucked away into a corner of yard until Joe acquired them in the 1990s.
Joe kindly displayed this LaSalle in as-found condition at the 2008 Pebble Beach Concours for GM's 100th anniversary. At the show he said that plans were being made to fully restore the car.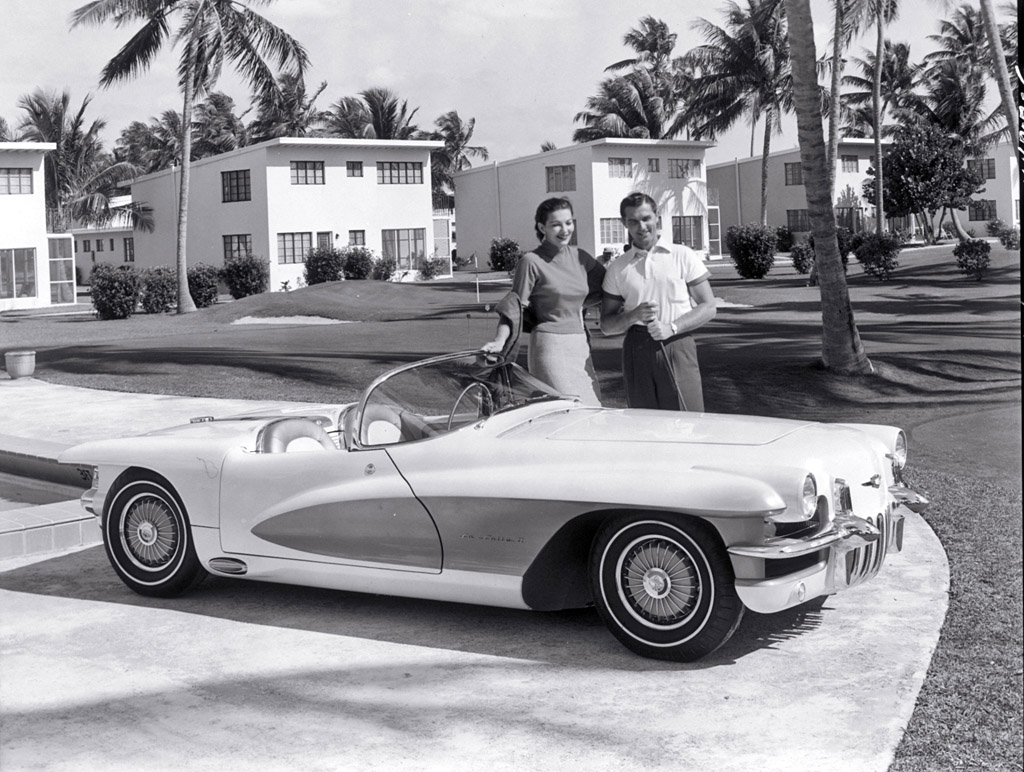 In Detail
| | |
| --- | --- |
| submitted by | Richard Owen |
| type | Concept / Prototype Car |
| released at | 1955 GM Motorama |
| body stylist | Buck Rogers |