1956 Ferrari 250 GT Coupé Prototipo
At the Geneva Show in March 1956, Pinin Farina displayed their new Coupé as a replacement for the 250 Europa GT. Chassis architecture for the new car was quite similar to its predecessor, but the styling was updated on prototype 0429GT.
Pinin Farina was responsible for the new design which included a much smaller front grill and discrete rear tail fins. These changes were borrowed from the Series II 410 Superamerica which was also a Pinin Farina design.
Chassis 0429GT was first displayed at Geneva with a steel body and aluminum doors and hood. This was followed up by four more Pinin Farina prototypes, two completely made in aluminum. These cars had a distinctive kick-up rear fenders that were not included when the model reached series production.
The new cars shared the same 2600mm wheelbase and short-block Colombo-designed V12 as the Europa GT. Small changes were made to the design to increase production feasibility.
Ferrari was very serious about producing the 250 GT Coupe in large numbers, so much so Pinin Farina couldn't handle the expected production workload, especially since their new factory at Grugliasco wasn't complete. Ferrari instead turned to Carrozzeria Boano for production of the bodies and interiors based on the Pinin Farina design.
Boano had both a design house in Turin and a production plant in Brescia that could handle large orders. Called Carrozzeria Boano Lavorazioni Speciali this dedicated factory in Brescia was produced with funding from the Ellena family. They gladly accepted the order from Ferrari which was significant.
Eventually, 65 cars were built at Boano's facility until Ellena took over the facility completely. An additional 40 cars were built as the '250 GT Ellena' before the model was phased out for the next Pinin Farina coupe.
Chassis
0429GT- First prototype fashioned in steel. Shown at the 1956 Geneva Motor Show with an exterior color of silver with dark red roof. Later restored and painted entirely red. Competed in the 96, 97, 98 and 99 Mille Miglia Retrospective. Shown at the 2001 Concorso Italiano and 2002 Pebble Beach Concours.
0435GT – Steel car. Sold at Bonhams Ferrari et les Prestigieuses Italiennes Auction for CHF362,700 inclusive of Buyer's Premium. Described as "is the fourth of approximately nine (expert opinion differs with regard to the exact number) 250GTs completed by Pinin Farina before production was transferred to Boano. The factory build sheet, a copy of which is available for inspection, shows that '0435GT' left the factory in October 1955 and was completed at Pinin Farina early in April 1956. It also shows that '0435GT' received the experimental Porsche synchromesh gears, making it certainly one of the very first Ferraris to benefit from this desirable feature.
Indeed, the vendor has confirmed that Porsche's advanced synchromesh makes this car a joy to drive, unlike many of its contemporary rivals. Cantelli, the first owner, registered the Ferrari in Italy in August 1956 and later that same year the car was registered in Switzerland where it has remained ever since. '0435GT' was known to Ferrari enthusiasts in Switzerland in the 1980s and 1990s when it belonged to Jean-Pierre Oberson, of Fribourg, a former mechanic and Ferrari connoisseur."
See full 1956 Ferrari 250 GT Coupé Prototipo Gallery here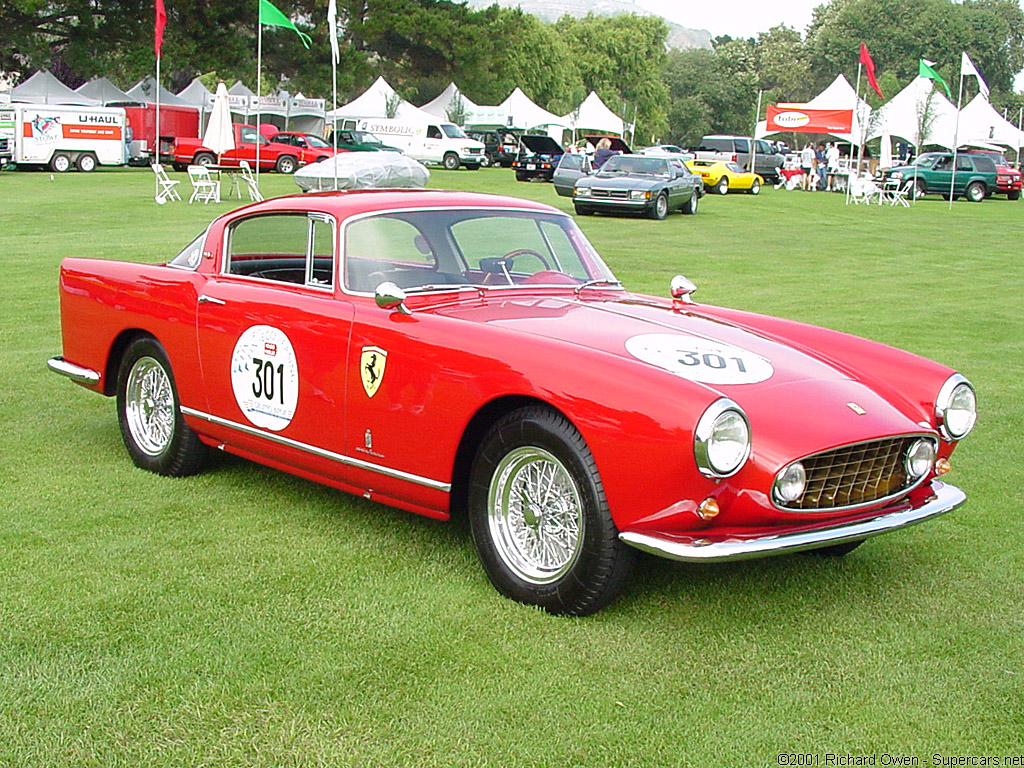 In Detail
| | |
| --- | --- |
| | |
| type | Concept / Prototype Car |
| released at | 1956 Geneva Motor Show |
| built at | Maranello, Italy |
| body stylist | Pinin Farina |
| coachbuilder | Pinin Farina |
| production | 5 |
Auction Results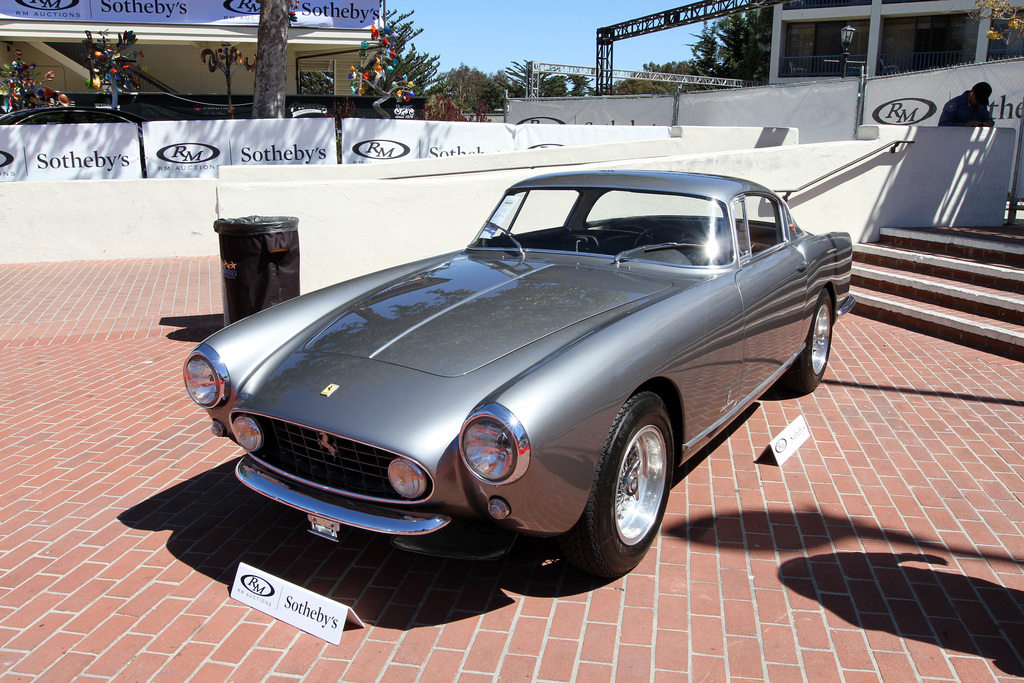 1956 Ferrari 250 GT Pininfarina Coupe 0435GT sold for $1,485,000. The fourth of nine Pinin Farina-bodied prototypes for the 250 GT Boano Coupes. Formerly owned by racing manager Paul Blancpain. Retains its original matching-numbers engine. Recently serviced by the official Ferrari dealership Symbol Automobile SA. An elegant automobile with an interesting place in Ferrari history. Auction Source: RM Sotheby's Monterey 2015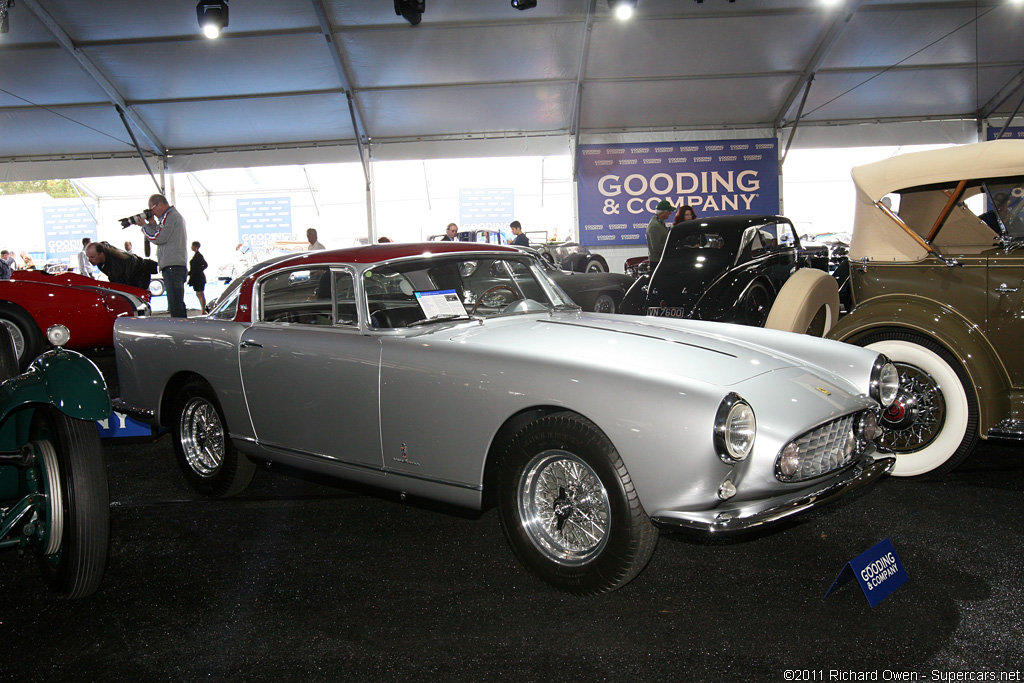 1955 Ferrari 250 GT Berlinetta Prototipo 0429GT sold for $715,000 Original Pininfarina Design Study and Show Car. Unique Styling Features and Cockpit Treatment. Matching-Numbers, Ferrari Classiche-Certified Example. 2011 FCA Platinum Award Winner. Four-Time Mille Miglia Storica Participant. Displayed at Pebble Beach and The Quail Motorsports Gathering. Eligible for the Mille Miglia, Colorado Grand and Other Premier Events. Documented by Ferrari Historian Marcel Massini. Auction Source: 2011 Pebble Beach Auctions by Gooding & Company