Ferrari 250 GT Coupé
Launched at the 1958 Paris Salon, the Coupe was Ferrari's first series production model and represented a milestone for their company. Using proven 250 GT components, the each chassis was sent to Pinin Farina who executed a attached a magnificent steel body on it. It was this combination of competition derived engineers and quality built body which made the Coupe Ferrari's best seller.
This model replaced the 250 Europa which was also a Pinin Farina design. During the transition, Ferrari lost their fastback design for a more stately 'notch back' look. Many view the car as elegant and appreciate its lack of ornamentation and garish features. From afar, the conventional lines are well proportioned and make an excellent profile thanks to the lack of three-quarter windows.
Inside, the cars were built as the any other Ferrari of the period and upholstered with a mix of vinyl and leather. Occupants were treated to generous leather seats and a quiet ride thanks to extensive sound insulation. The driver was sat behind to a two-tone dash that flaunted the body color and offered the gauges in a crisp two-tone setting. The standard wood rimmed Nardi steering wheel and flip-up ashtray were also featured.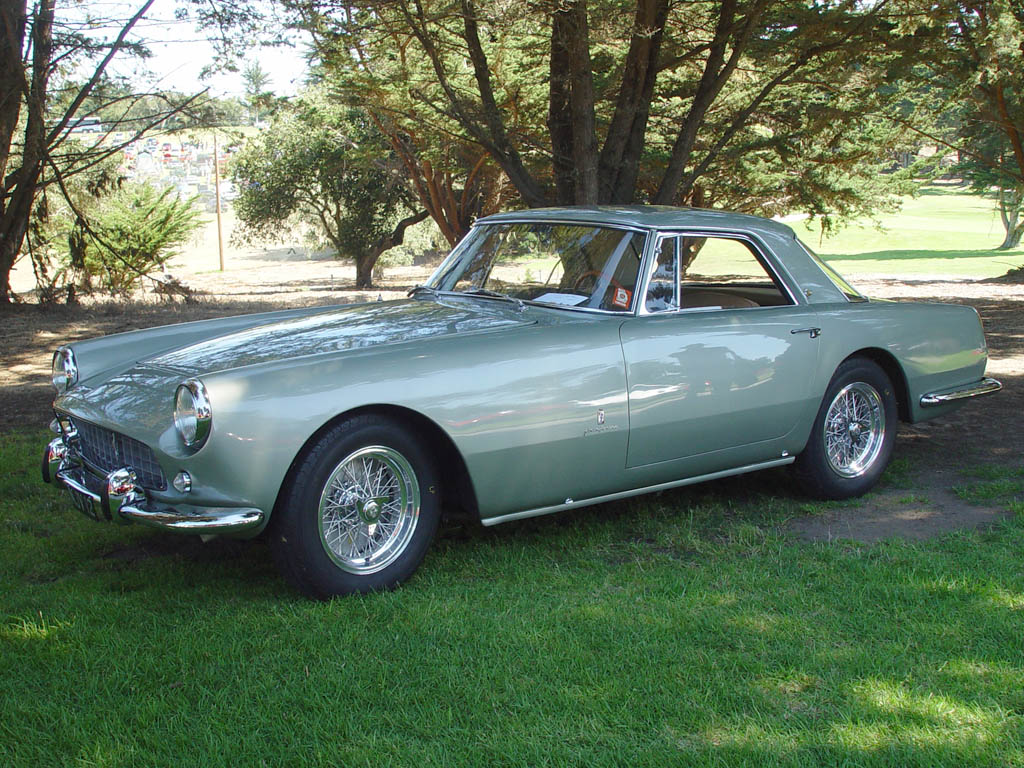 The Tipo 508 chassis on the Coupe was a simple design, using tubular steel welded together to form a ladder frame. Like the competition cars its front suspension was independent and it used huge drum brakes surrounded by Borrani wire wheels.
Power came from 2953cc V12 which was essentially a detuned version of the Tour de France competition unit. Attached were three twin choke Weber 36 downdraught carburettors that were good for 240bhp, 150mph and a zero to sixty time of 6.7 seconds.
All the Coupes were bodied by Pinin Farina who built a new factory in Grugliasco, Turin to accommodate the orders. Before this factory was ready, Mario Felice Boano and Ezio Ellena built some distinct bodies before Pinin Farina was setup at the new site.
At Pinin Farina, customers could specify individual options, and sometimes Ferrari requested these for special clientele. As an example, Fiat Boss Gianni Agnelli, the Roussel brothers and the Prince Bernhard of the Netherlands all received cars with custom bodies and interiors.
The production total of these 'Speciales' is still a controversy, since almost each car was unique in at least one way. Comon variances included hood scoops, chrome trim, glove boxes and instrument panels.
By 1959, the Coupe had become Ferrari's best selling model and they decided to implement some important updates. The most significant of these was the fitting of disc brakes. In 1960 the updated outside-plug V12 was fitted.
Because 250 GT Coupes dropped seriously in value compared to Ferrari's competition cars, many cars were scrapped, parted out or used to fabricate replicas. Because of this, it is estimated only half of the original 353 survive.
Ferrari 250 GT Coupé Auction Prices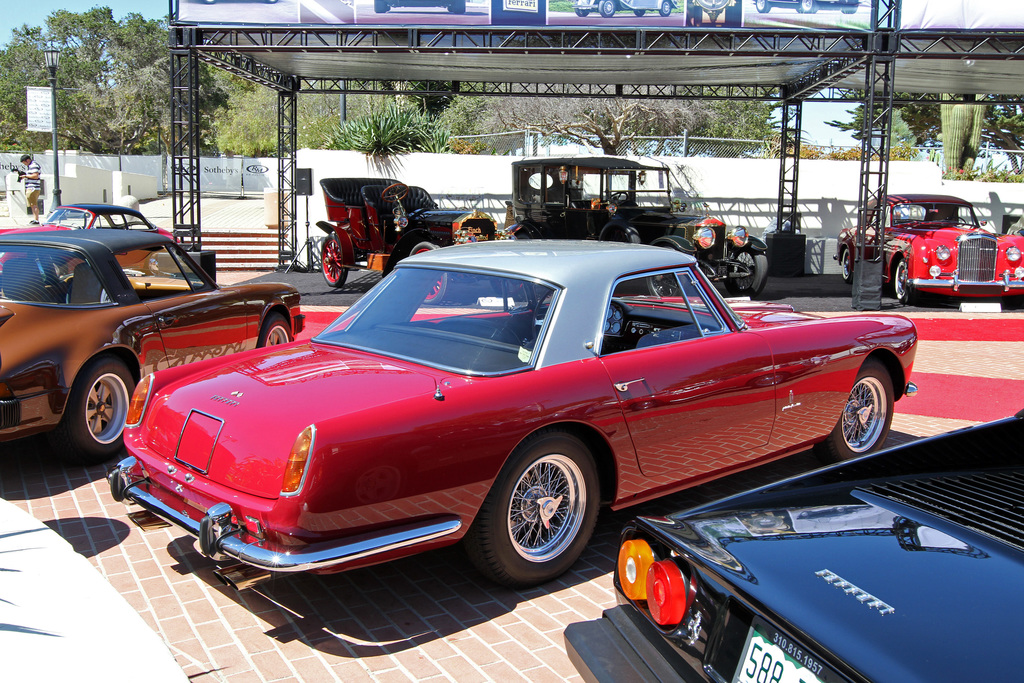 1959 Ferrari 250 GT Coupe 1301GT – sold for $693,000 Formerly owned by Lee Herrington. Retains its original matching engine. Sent to Billy Smilovsky, of Engineered Automotive in Concord, Ontario, Canada, for a full, concours-level restoration in its original color combination of Rosso Bordeaux and Grigio Conchiglia over a Nero leather interior. Auction Source: RM Sotheby's Monterey 2015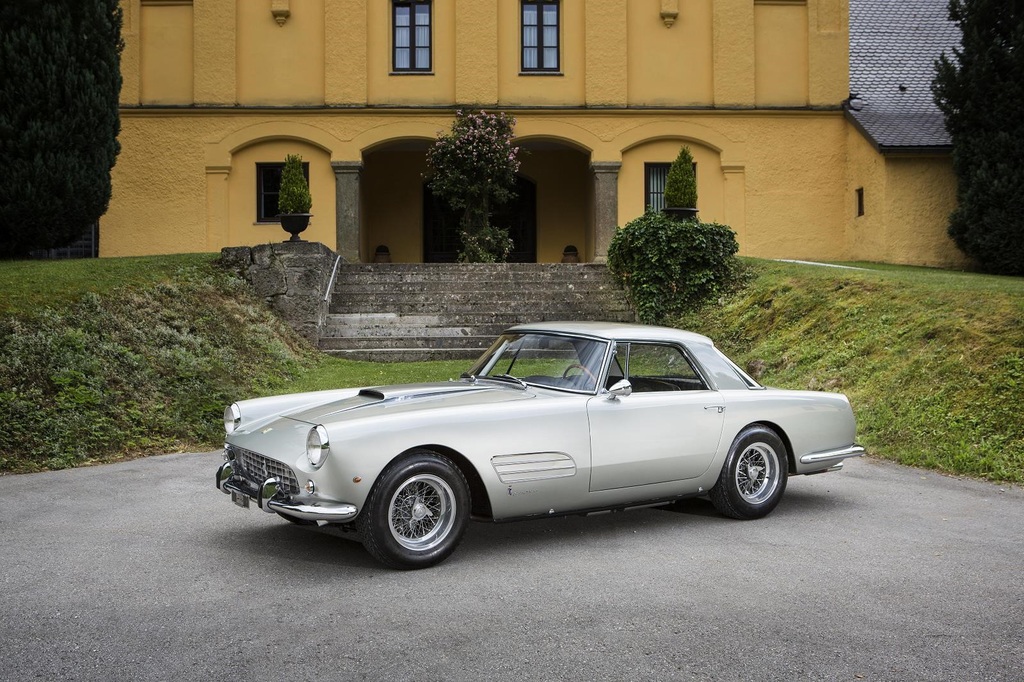 1959 Ferrari 250 GT Coupé 1649GT – sold for €598,000This example was despatched to Pininfarina's Grugliasco works in October 1959 and completed in January 1960. Originally finished in Grigio Argento with Nero part-leather interior, chassis number '1649' is a 'Series II' model equipped with the superior Tipo 128F engine, disc brakes and overdrive transmission, and also features 410 Super America-style air outlets in the front wings. The Ferrari was first owned by one Giacomo Rescigno Lamberti, a resident of Salerno, Italy, passing to its second owner, Manfredo Rihs of Lugano, Switzerland in June 1962. In August 1972 Mr Rihs sold '1649', which later that same year was purchased by Theo Kuhn, resident in Suhr, Switzerland. Between 2002 and 2005, while still in Mr Kuhn's ownership, the Ferrari underwent total restoration in Switzerland, and since the rebuild's completion has covered at most 10,000 kilometres. Auction Source: The Chantilly Sale 2015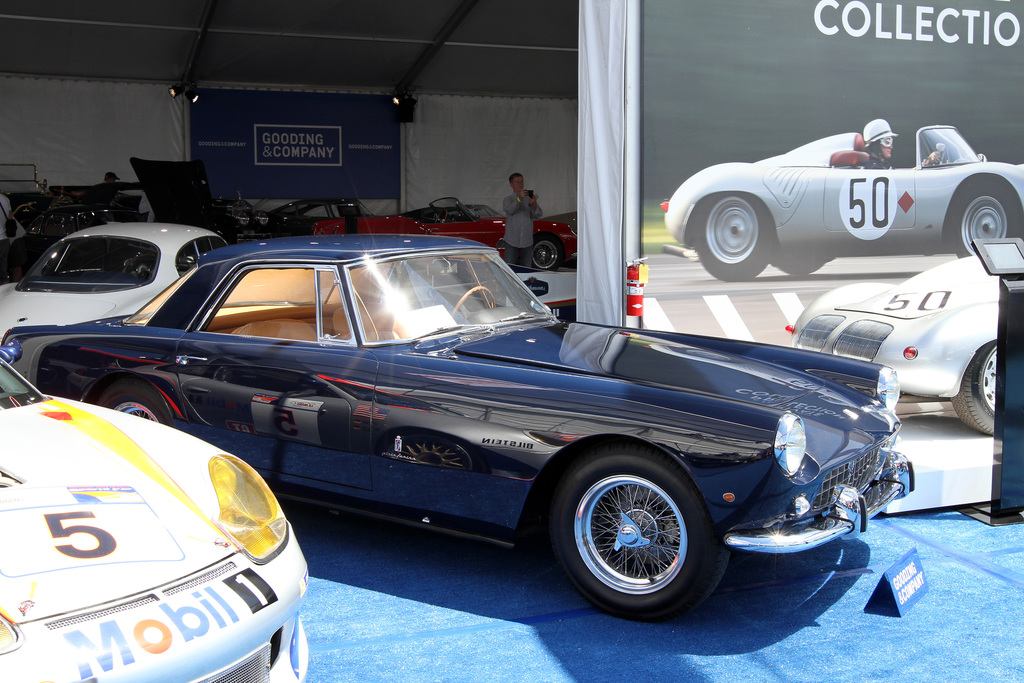 1960 Ferrari 250 GT Coupe 1825GT – sold for $715,000 One of the More Desirable Second Series Cars. Outside Plug Motor and Tubular Shock Absorbers. Elegant and Luxurious Pinin Farina Coachwork. Refinished in Highly Attractive Dark Blue with Tan Leather. Documented by Ferrari Historian Marcel Massini. Auction Source: The Pebble Beach Auctions 2015 by Gooding and Company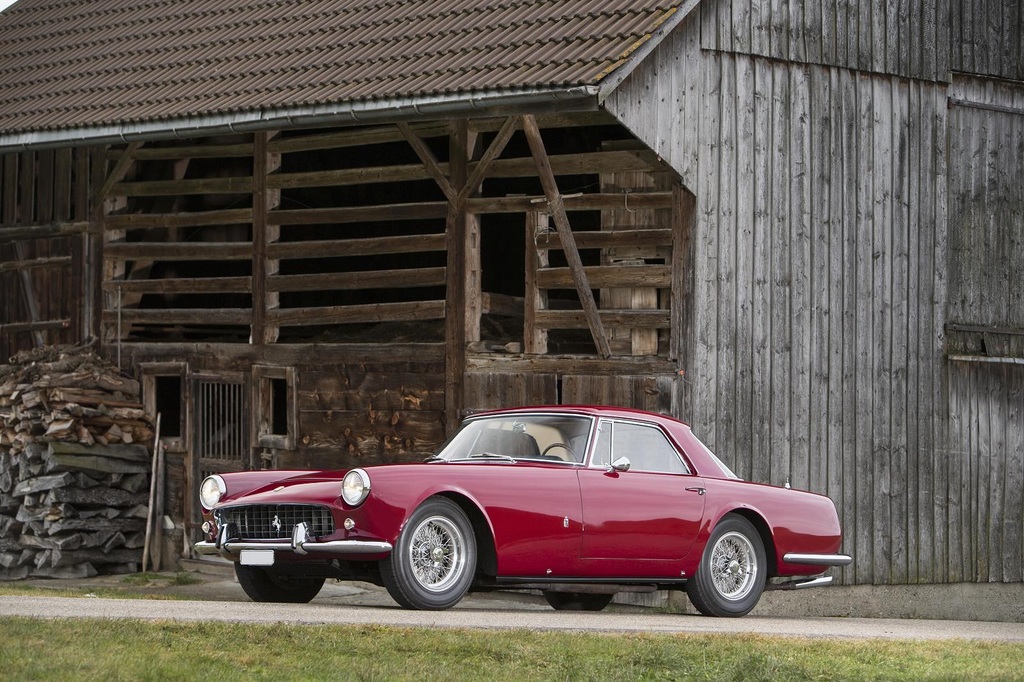 1958 Ferrari 250GT Coupé 0947GT – sold for €552,000 The seventh of only 353 250GT Pininfarina Coupés built, chassis number '0947GT' has unique flared wheel arches and is one of very few made with a glassfibre boot lid. It also has the early-type 'inside plug' V12 engine and drum brakes. The current vendor purchased '0947' at Bonhams' Ferrari Sale at Gstaad, Switzerland in December 2005. In 2010 the engine was completely rebuilt, with the starter motor, alternator, cooling and ignition systems, carburetors, brakes, clutch, universal joints, dashboard wiring, etc all receiving attention at the same time (see detailed bills for circa CHF 150,000 on file). Only some 4,000 kilometres have been covered since the rebuild. Auction Source: 2015 Les Grandes Marques du Monde au Grand Palais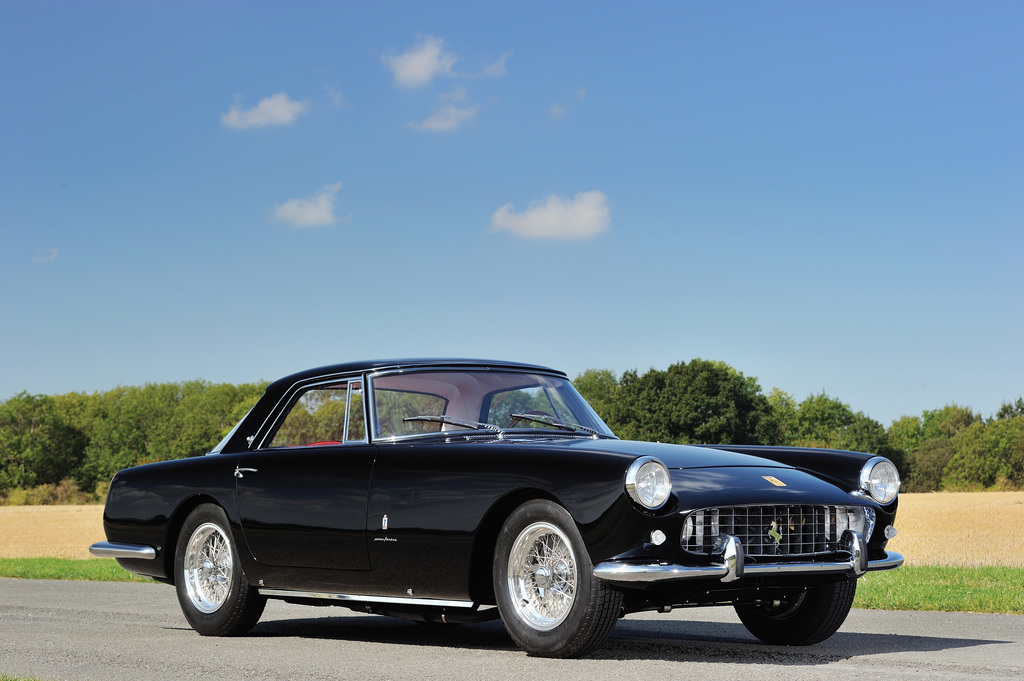 1958 Ferrari 250 GT Coupé 0953GT – sold for €580,000 Desirable Type 128D "inside plug" engine. Nut-and-bolt restoration. Contains rare and original early production features. Submitted for Ferrari Classiche certification. matching numbers. Auction Source: 2015 Paris by RM Auctions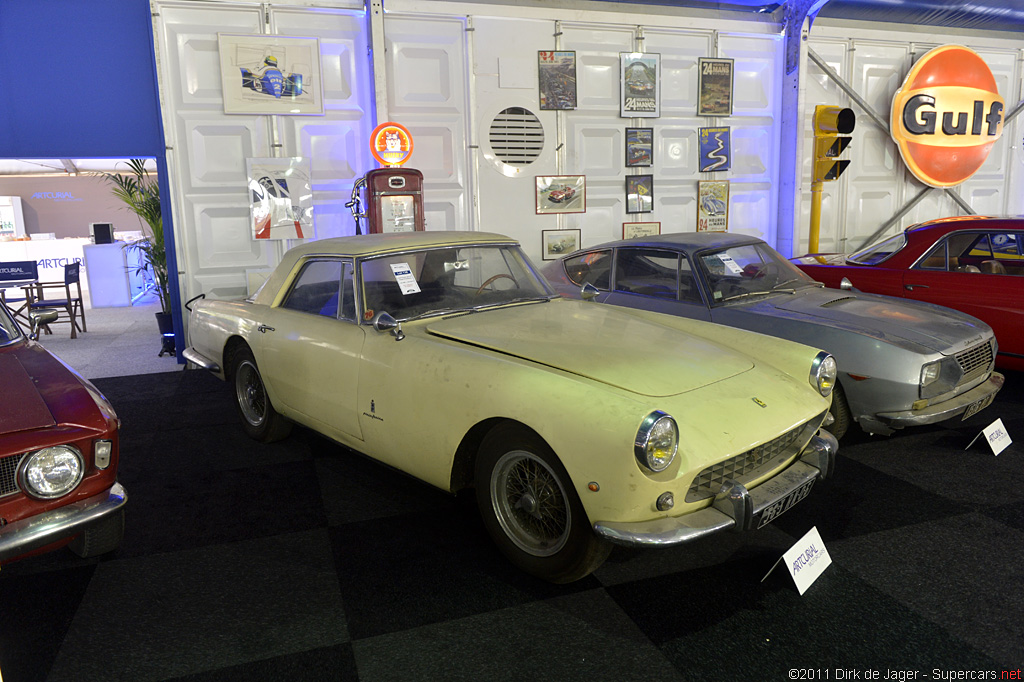 1959 Ferrari 250 GT Coupé 1529GT – sold for €210,871 The history of this particular 250 GT is exceptional. In 1983, on the day he turned 21, the current owner was given this car by his father. It has actually been in the same family since 1962 when his father acquired it from one of his clients who had bought it new in 1959.
This version with overdrive is therefore strictly a two-owner car. For 40 years, this elegant GT was used regularly for trips round the Cannes region where the family lived and for family weddings and celebrations. The son – and current owner – drove the car regularly from the age of 21, and would spend evenings driving down La Croisette in this Italian Belle, coming across the stars of the day during the Festival. Now married and with children, he has the car stored in his heated garage, protected from all humidity. It has not moved for the past ten years, and so here is a totally sound car with a wonderful patina. Matthieu Lamoure described his first encounter with the Sleeping Beauty : " When I came across this car in the owner's garage, I was seized with emotion. I was taken aback by the original pale yellow paintwork, which was covered with a fine layer of dust protecting it from harm. A sculpture full of memories, a machine to travel back in time.
On lifting the bonnet, the dormant power of the original V12 engine, full of dust, called to me, and on closing my eyes, I could hear it roaring to life with a sound like Mozart's " Queen of the Night". On opening the driver's door, I discovered a world untouched since the 1960s, with gently worn leather like the suntanned faces of ancient American Indians. The carpets lay untouched and tatty, full of dust that no money on earth would be able to reconstruct…this dust is the dust of time, of time passing, memories and emotions. " In short, what we have here is a true barn find, untouched, unrestored, and a once in a lifetime opportunity to own a 250 Gran Turismo Coupé Pininfarina and then be faced with the Cornelian dilemma : to refurbish the mechanical elements and drive, in style, one of the last unrestored Ferrari or to undertake a full restoration. This 250 is offered in non-running condition and without French MOT, displaying 76,703 km on the clock. You cannot be mistaken when looking at this sublime automobile. In hiding nothing, it plays its greatest hand : authenticity. Auction Source: 2012 Sport & GTs au Mans Classic by Artcurial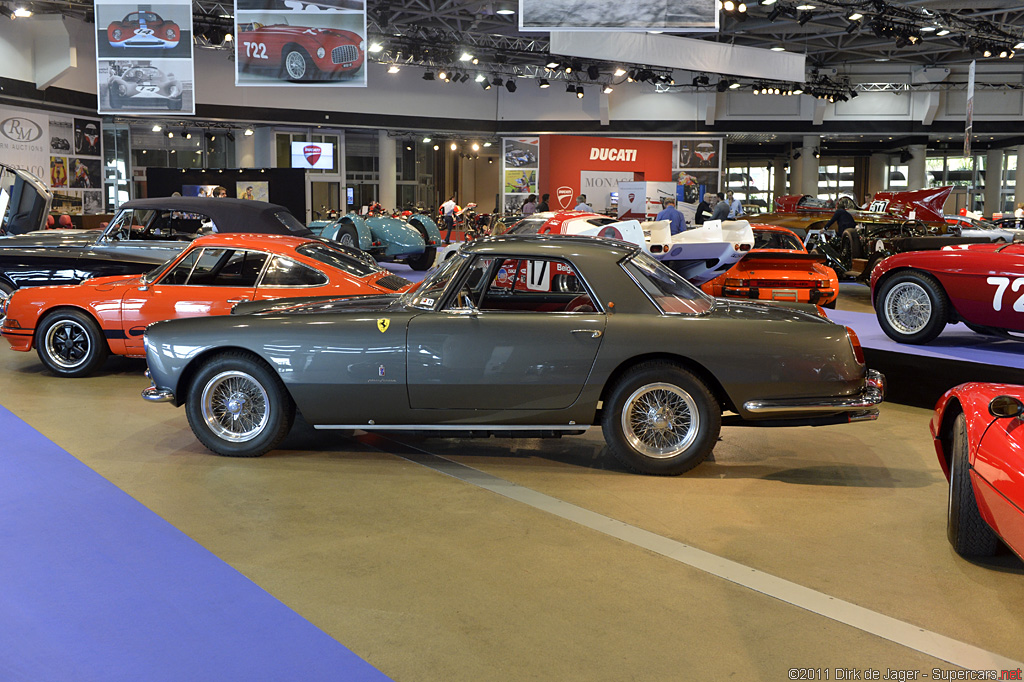 1958 Ferrari 250 GT Coupé 1233GT – sold for €246,400 This example, chassis 1233GT, was sold new through the Venezuelan Ferrari importer Carlos Kauffmann in Caracas to the first owner, an engineer named Staccioli. Later, the car returned to Italy and was acquired by Enzo Martinelli of Modena. Subjected to a comprehensive restoration in the 1990s, the car was stripped to bare metal, with no corrosion present, and upon completion, 1233GT was shown by Martinelli during Ferrari's 50th anniversary in Rome and Maranello. Auction Source: Monaco 2012 by RM Auctions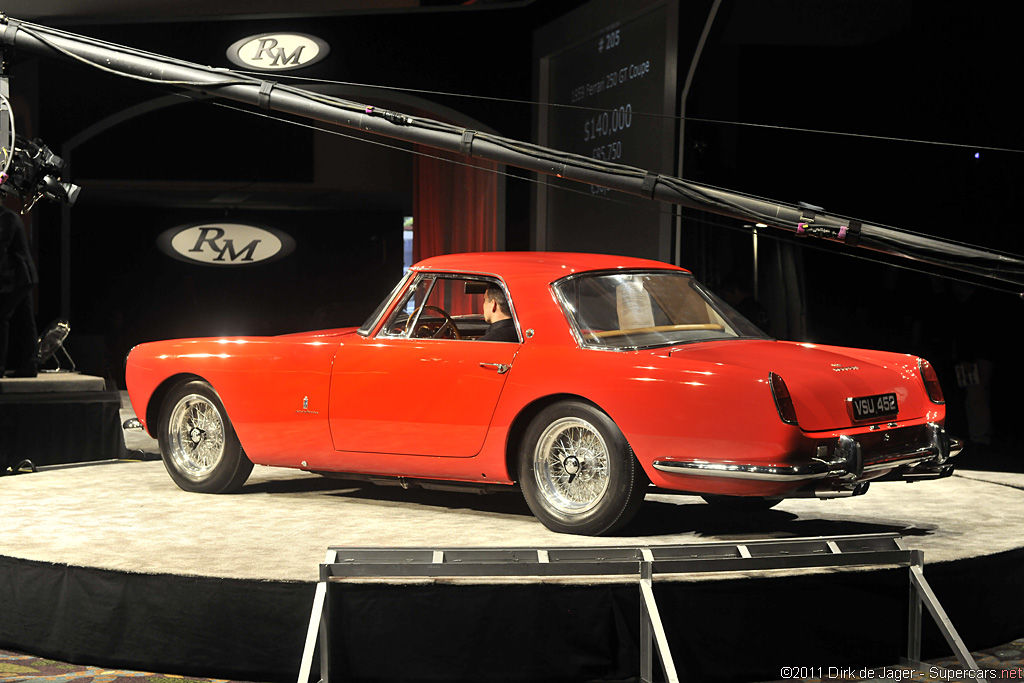 1959 Ferrari 250 GT Coupe 1463GT – sold for $203,500 In the 1980s, the 250 GT was acquired out of Canada and brought to England before undergoing a full nut-and-bolt restoration. The Ferrari was refinished in red with a tan interior, as evidenced by photographs of the restoration process. Following its completion, the car was shown at the Concours at Brocket Hall in England, where it won its class. Later the car returned to the United States where a previous owner had the engine and gearbox rebuilt by Foreign Cars Italia about ten years ago. The car is reported to be in presentable condition throughout and is driven only sparingly by the vendor. Auction Source: 2011 Monterey Auction by RM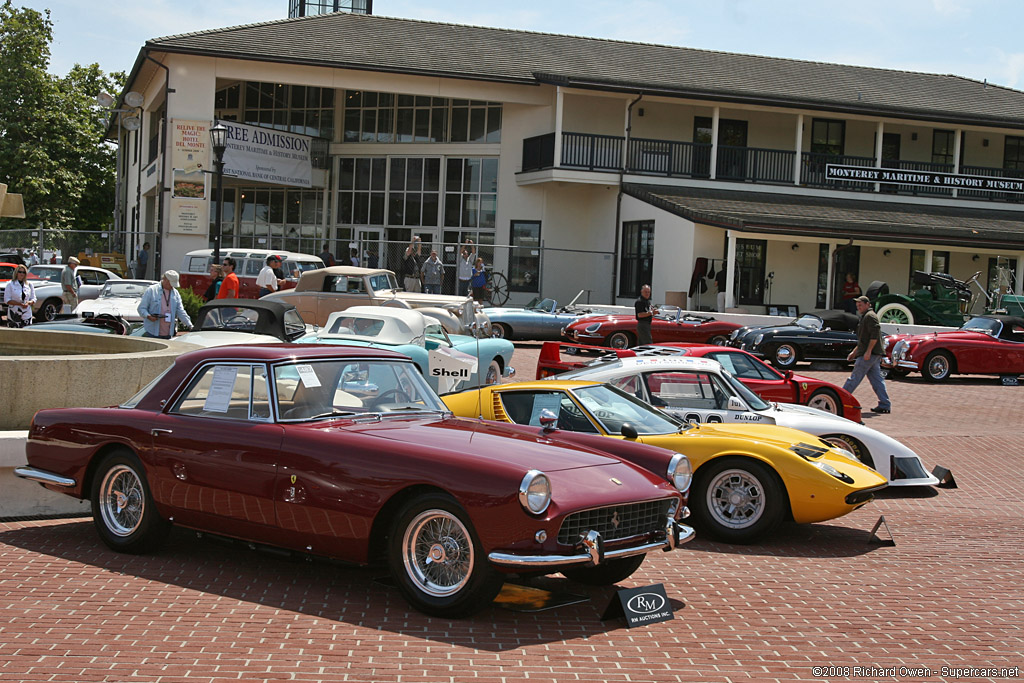 1958 Ferrari 250 GT Coupe 0997 – sold for $189,750 The matching-numbers 250 GT presented here is a rare early example with the inside-plug motor and drum brake configuration, which is more desirable to collectors. It was originally finished in Rosso Rubino and delivered new to Arrigo Recordati of Milan, the owner of a pharmaceutical company and a close personal friend of Enzo Ferrari. It was eventually exported to the United States in the 1960s and sold to David Cunningham of New York before being owned by Mr. Winton Burns of Florida in the early 1980s.
By the late 1980s, it was advertised for sale with 28,000 miles and then passed through an owner in Illinois in 1988 and was eventually offered for sale in 1997 in New York. Thereafter, the Ferrari was acquired by a gentleman in New Jersey, before being acquired by its current owner, who sent the car to noted marque expert François Sicard in Connecticut. Mr. Sicard then proceeded to completely rebuild the engine, including an internal modification to the inside-plug motor that eliminates smoking after 10,000 miles, as their engines are otherwise prone to do. He also rebuilt the drum brakes and serviced the rest of the mechanicals. There are recent receipts totaling over $50,000 for this work. As presented, the car has been completely sorted by Sicard and shows about 29,000 presumably original miles. Finished in burgundy with a tan leather interior, it benefits from newer paint, rebuilt Borrani wire wheels, and a new interior with new carpeting. Auction Source: 2008 Monterey Preview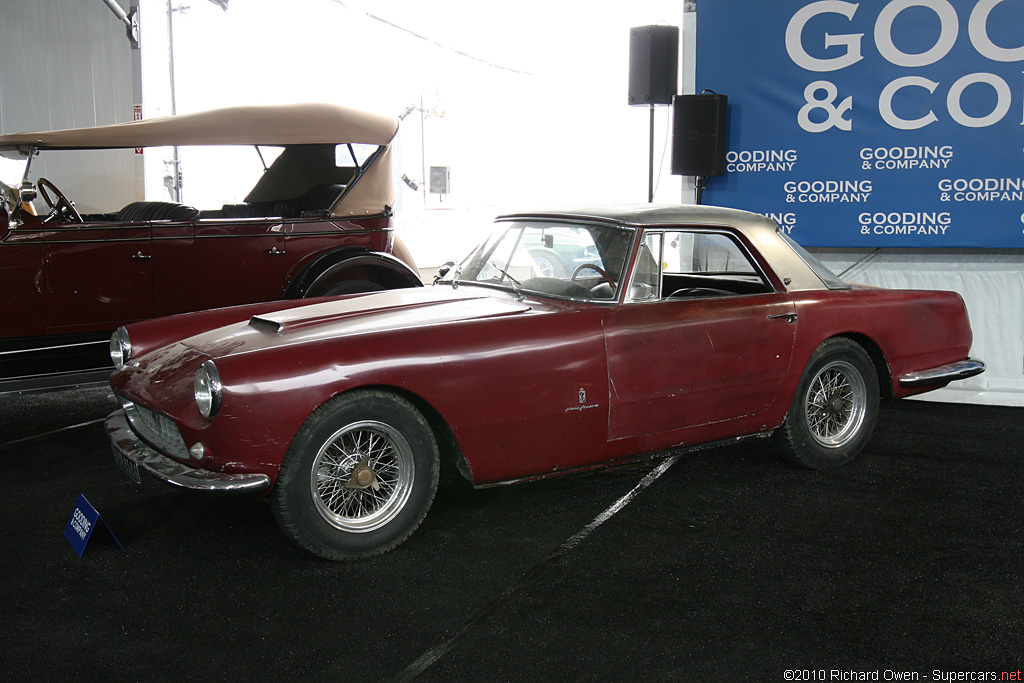 1959 Ferrari 250 GT Coupe 1301GT – sold for $187,000 Today, this rare survivor remains in essentially untouched, factory-delivered condition including paint, upholstery and major drivetrain components. It is so undisturbed that the original "Franco-Brittanic" delivery tag can still be found on the car. Thanks to a recent service by Mark Allin of Precision Automotive Restoration Inc. in Massachusetts, it is said to be in good running condition and has a charm rarely matched by many of the over-restored trailer queens found today.
This charismatic Pinin Farina Coupe would be a marvelous candidate for preservation class events and is a wonderful piece for the Ferrari collector who has been looking for an unusual, unrestored 250 GT. As the saying goes, "they are only original once" and very rarely does one find a Ferrari of this era that still bears traces of its legendary maker. Auction Source: 2010 Gooding & Company Pebble Beach Auction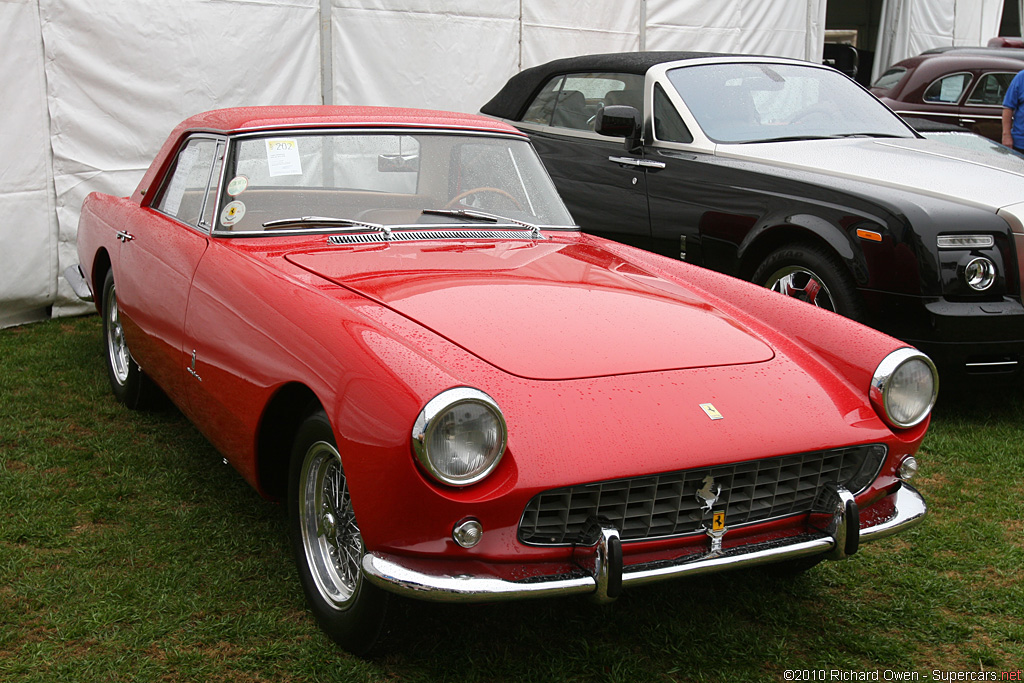 1959 Ferrari 250 GT Coupe 2501463GT – sold for $165,000 The 250 GT Coupe we have the pleasure of offering here, a Series I example with an inside-plug engine and drum brakes, was completed in August 1959 and, according to a handwritten factory listing, delivered new to the German importer Auto Becker in Düsseldorf. Pinin Farina records indicate the car was delivered to Luigi Chinetti Motors in Greenwich, Connecticut the same year. Between 1974 and 1975, the Ferrari Owners Club USA membership directories show the car as being owned by Brian A. Johnston of North Vancouver, British Columbia.
The present owner acquired the car out of Canada in the 1980s and brought it with him to England before conducting a full nut and bolt restoration and refinishing the car in red with a tan interior, as evidenced by photographs of the restoration process. Following its completion, the car was shown at the Concours at Brocket Hall in England, where it won its class. The owner moved to the United States about 15 years ago and brought the car with him, rebuilding the engine and gearbox at Foreign Cars Italia about ten years ago. The car is reported to be in excellent condition throughout and is driven only sparingly by the vendor.
The 250 GT PF Coupe is a superb grand touring Ferrari. It offers the same V12 performance as its fellow 250 GT models, with particularly elegant coachwork – and within a much more modest price range. Auction Source: 2010 RM Automobiles of Amelia Island Auction