Ferrari 400 Superamerica Series I
The large, fast and luxurious 400 Superamerica replaced the outgoing 410 model and continued Ferrari's tradition of custom-built supercars. Each was specially built for their first owner and no two were exactly alike. Unlike the Ferrari 410 Superamerica Series III, the 400 Superamerica used a version of the Colombo short-block V12. Typically found in the 250 GT, this unit was enlarged to four-liters and could produce a very ample 340 horsepower.
Chassis details for the 400 Superamerica were similar to the outgoing model with a reduced wheelbase from 2600 to 2420 mm. Later a 400 Series II was produced with a longer wheelbase to accommodate rear seats.
The first 400 Superamerica appeared at the 1959 Salon de Torino as a Coupé Speciale for Fiat boss Gianni Agnelli. This was followed by three cabriolets similar in style to the 410 Series III with open headlights. The fourth car was built as a Superfast II showcar for the 1960 Salone de Torino and was later converted into the Superfast III and IV.
For the ninth car in the series Pinin Farina debuted the Coupé Aerodynamico design at the 1961 Salon de Genève on chassis 2373SA. It borrowed many cues from the Superfast II showcar. This included the long rear overhang which made the car much more dramatic at the rear. Of the 25 Series I examples, 14 were bodied in this shape some with protruding a protruding front nose and covered headlights, while others followed the more classic Pinin Farina eggcrate grill with open headlights.
Both the Coupé Aerodynamico and Superfast II owe their profile shape to the Alfa Romeo Super Flow series. The third and fourth iterations of the Super Flow featured a round rear end with no wings. Jaguar also took note of the design for their E-Type of 1961.
By September of 1962 Ferrari updated the 400 Superamerica chassis to have a longer wheelbase of 2600 mm and these became known as the Series II.
Pictures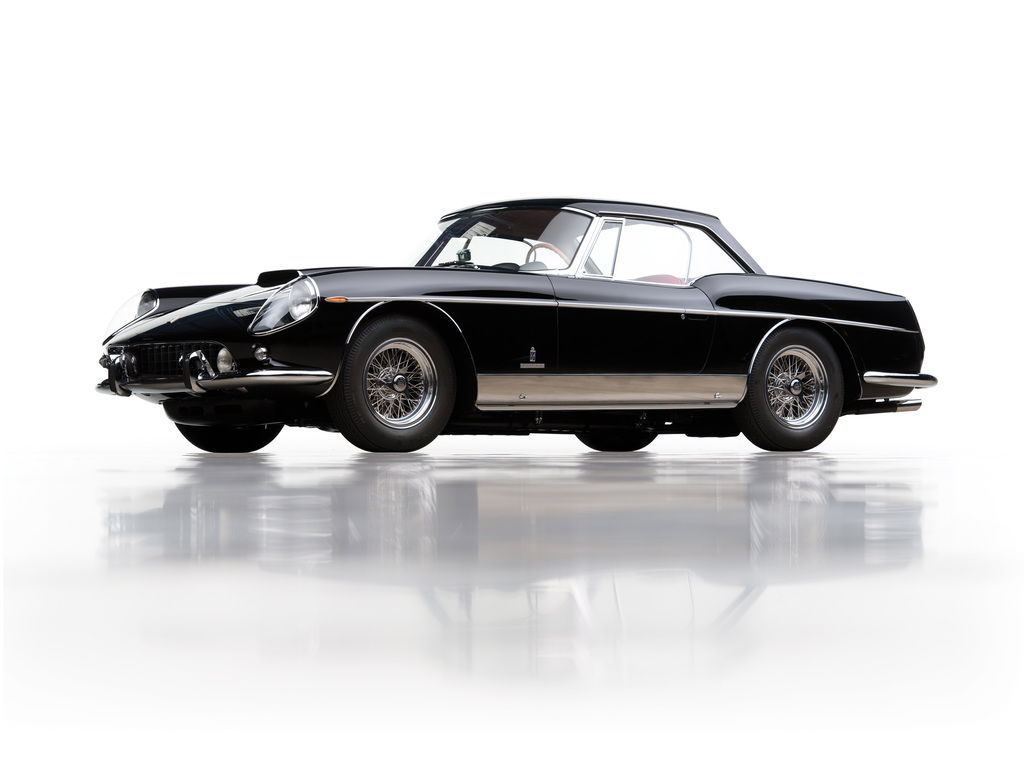 See full 1959 Ferrari 400 Superamerica Series I Gallery here
Specs & Performance
| | |
| --- | --- |
| submitted by | Richard Owen |
| type | Limited Production Car |
| released at | 1961 Geneva Motor Show |
| built at | Maranello, Italy |
| production | 14 |
| price $ | $ 18,000 |
| predecessor | 1958 Ferrari 410 Superamerica Series III |
| successor | 1964 Ferrari 500 Superfast |
| engine | Type 163 Columbo,60° V12 |
| position | Front Longitudinal |
| aspiration | Natural |
| valvetrain | SOHC, 2 Valves / Cyl |
| fuel feed | 3 Weber 42 DCN Carburetors |
| displacement | 3967 cc / 242.1 in³ |
| bore | 77 mm / 3.03 in |
| stroke | 71 mm / 2.8 in |
| compression | 8.8:1 |
| power | 253.5 kw / 340 bhp @ 7000 rpm |
| specific output | 85.71 bhp per litre |
| bhp/weight | 241.82 bhp per tonne |
| torque | 318.62 nm / 235.0 ft lbs @ 4500 rpm |
| body / frame | Steel Body over Tubular Steel Chassis |
| driven wheels | RWD |
| front tires | Pirelli 185-15 |
| rear tires | Pirelli 185-15 |
| front brakes | Dunlop Discs w/Servo Assist |
| rear brakes | Dunlop Discs w/Servo Assist |
| front wheels | F 38.1 x 16.5 cm / 15.0 x 6.5 in |
| rear wheels | R 38.1 x 16.5 cm / 15.0 x 6.5 in |
| steering | Worm & Sector |
| f suspension | Double Wishbones w/Coil Springs, Telescopic Shock Absorbers |
| r suspension | Live Axle w/Radius Arms, Semi-Elliptic Leaf Springs, Telescopic Shock Absorbers |
| curb weight | 1406 kg / 3100 lbs |
| wheelbase | 2420 mm / 95.3 in |
| front track | 1359 mm / 53.5 in |
| rear track | 1350 mm / 53.1 in |
| length | 4300 mm / 169.3 in |
| width | 1778 mm / 70.0 in |
| height | 1300 mm / 51.2 in |
| transmission | 4-Speed Manual w/overdrive |
| tran clutch | Multi-Plate |
| top speed | ~280.0 kph / 174.0 mph |
| 0 – 60 mph | ~9.2 seconds |
| fuel capacity | 120 litres or 31.68 gal. |
Auction Sales History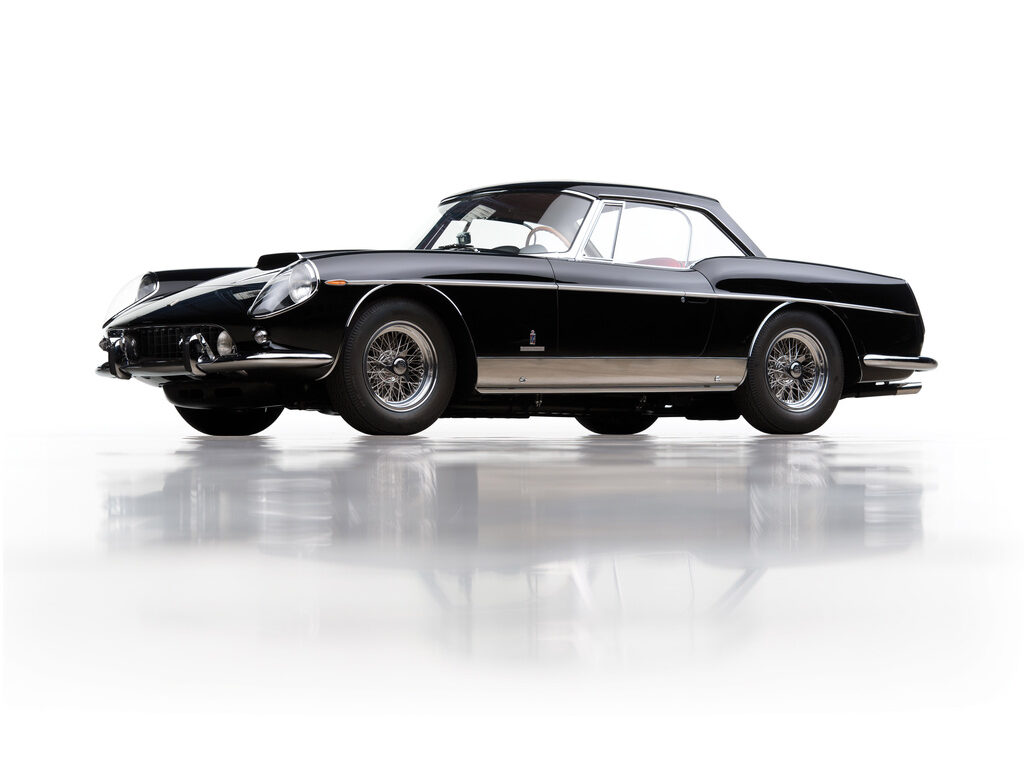 1960 Ferrari 400 Superamerica SWB Cabriolet by Pinin Farina 1945SA – sold for $6,380,000 Proceeds to benefit the owner's foundation for the education of children. Unusual, color combination of Verde Bottiglia (MM 16364) over a Rosso (VM 3171) Connolly leather interior. Restored by Classic Coach in West End, North Carolina and Greg Jones to concours standards. The third of seven short-wheelbase Superamericas. Formerly owned by Oscar Davis. Matching-numbers example. Auction Source: 2015 Amelia Island by RM Sotheby's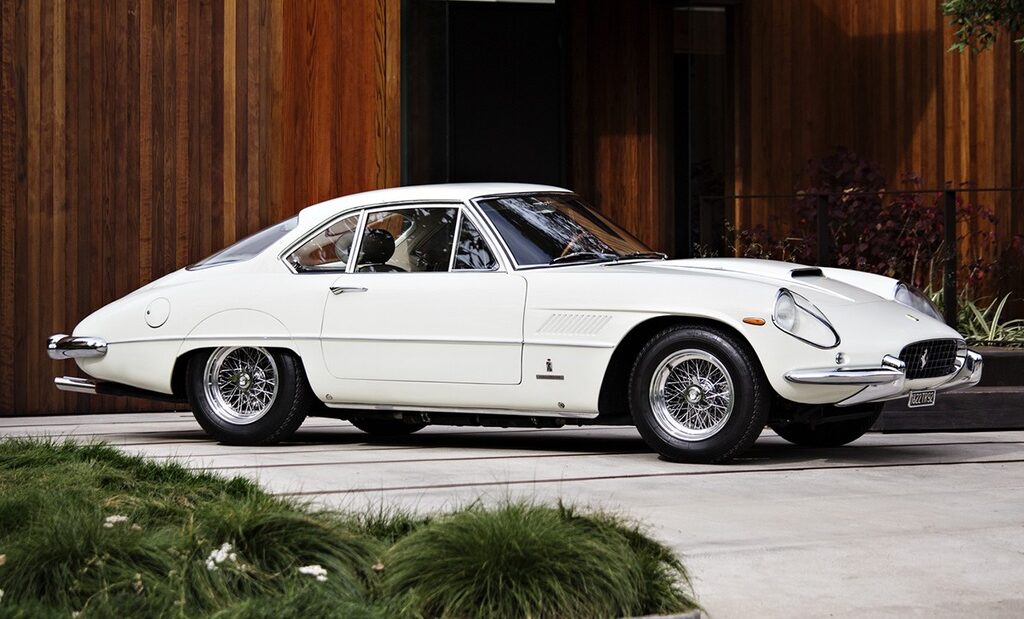 1962 Ferrari 400 Superamerica Series I Coupe Aerodinamico 3221SA – sold for $4,070,000 The Ultimate Coachbuilt Ferrari of the Early 1960s. Exotic Coupe Aerodinamico Body with Special Features. One of Only Seven Covered-Headlight, Short-Wheelbase Examples. Faithfully Restored and Presented in Elegant Original Livery. Certified by the Ferrari Classiche Department. Auction Source: The Scottsdale Auctions 2015 by Gooding & Company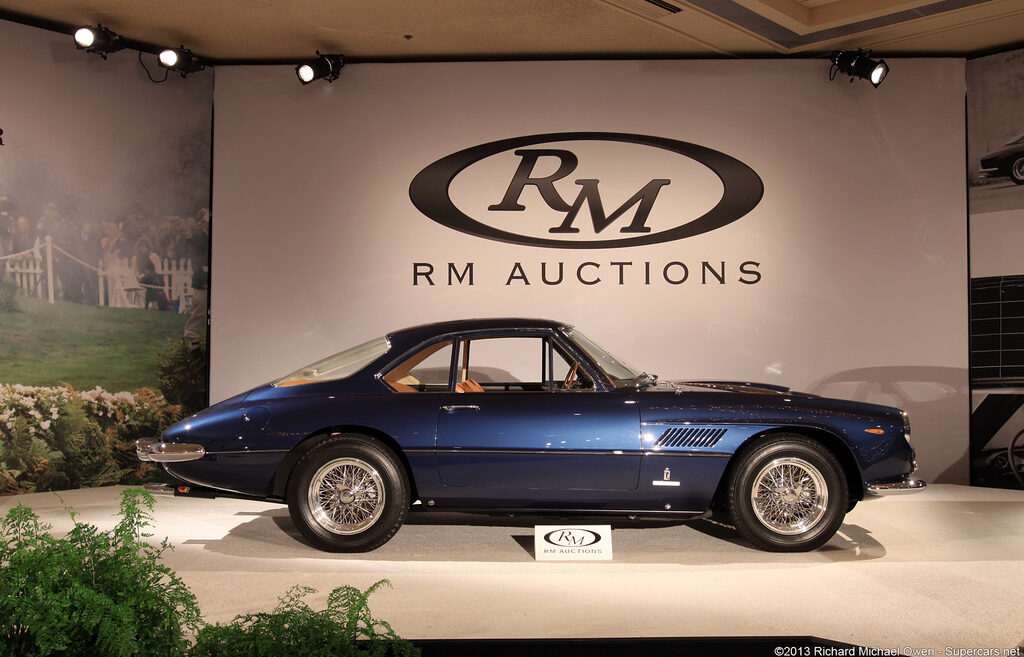 1961 Ferrari 400 Superamerica Series I Coupé Aerodynamico 2841SA – sold for $2,750,000 The 1961 Paris Motor Show Car. One of only 17 SWB Pininfarina 400SA Aerodinamico Coupes ever built. Complete with books, tools, build sheet copies, and extensive documentation. Very likely the finest restored 400SA in existence; Platinum Awards at Cavallino and FCA meets and 99 points at Pebble Beach. Ex-Count Somsky, Greg Garrison, and Skeets Dunn. Auction Source: 2013 Monterey Auction by RM Auctions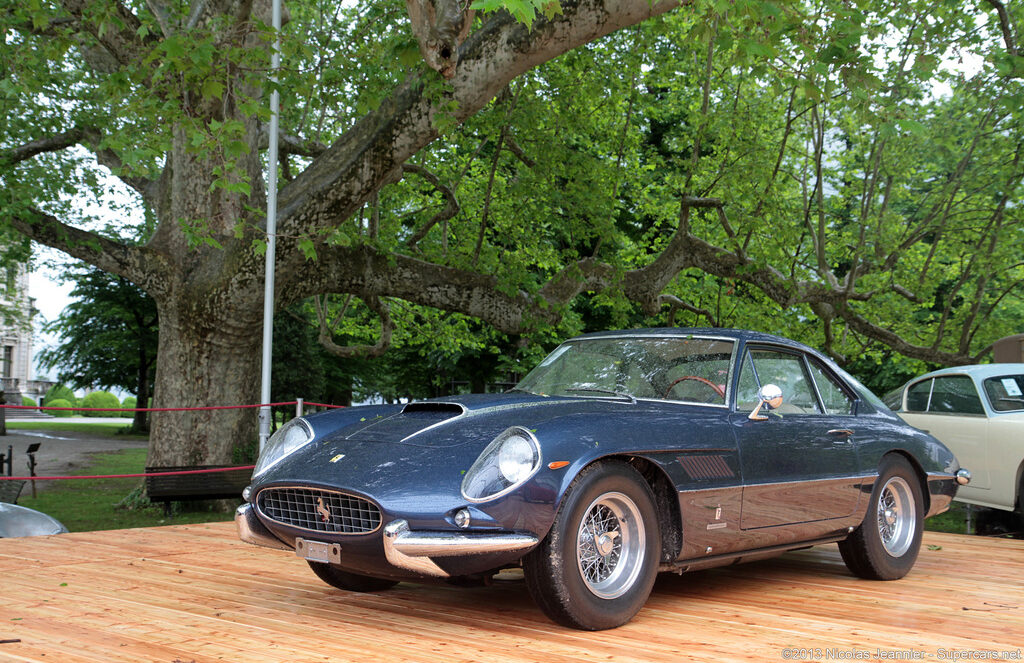 1962 Ferrari 400 Superamerica SWB Coupé Aerodinamico 3559SA – sold for €2,184,000 From the collection of Mr Skip Barber. The 12th of 36 built for the factory's best clients. Matching-numbers SWB model with covered headlights. Platinum Award winner at the 2012 Cavallino Classic. Ferrari Classiche certified. Documented by Ferrari historian Marcel Massini. Auction Source: 2013 Villa d'Erba Auction by RM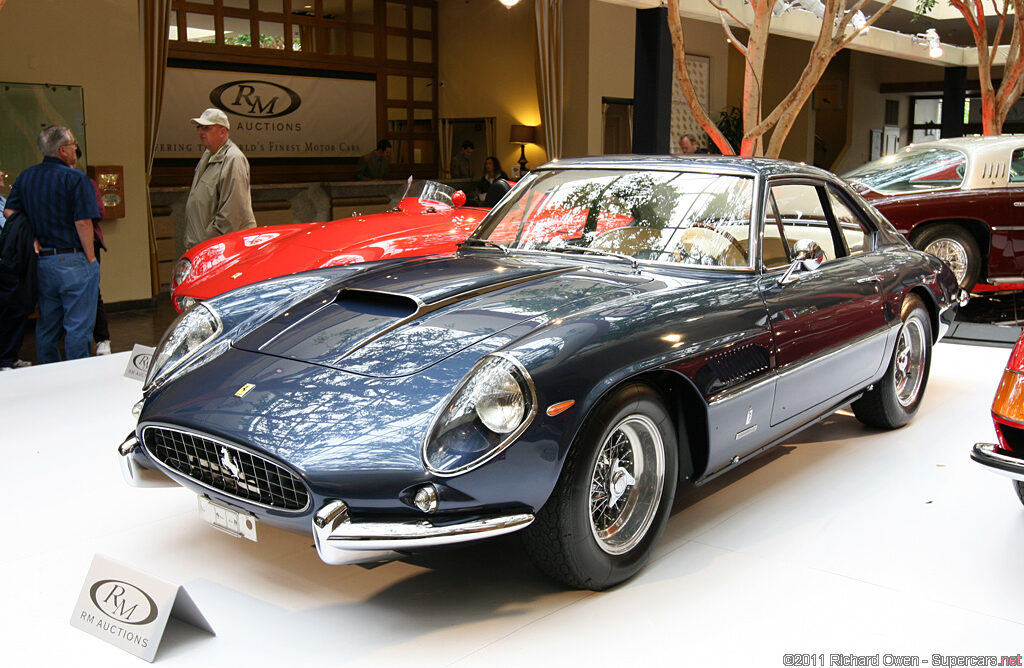 1962 Ferrari 400 Superamerica Series I Coupé Aerodynamico 3559SA – sold for $2,090,000 Stunning matching-numbers example – one of only 36 400. Superamerica coupes built by Pinin Farina. Covered headlights and short wheelbase. Judge's Choice winner at 1968 Ferrari Club of America meeting. Concours showings at Pebble Beach and Louis Vuitton. Documented by Ferrari expert Marcel Massini. Auction Source: 2011 Monterey Auction by RM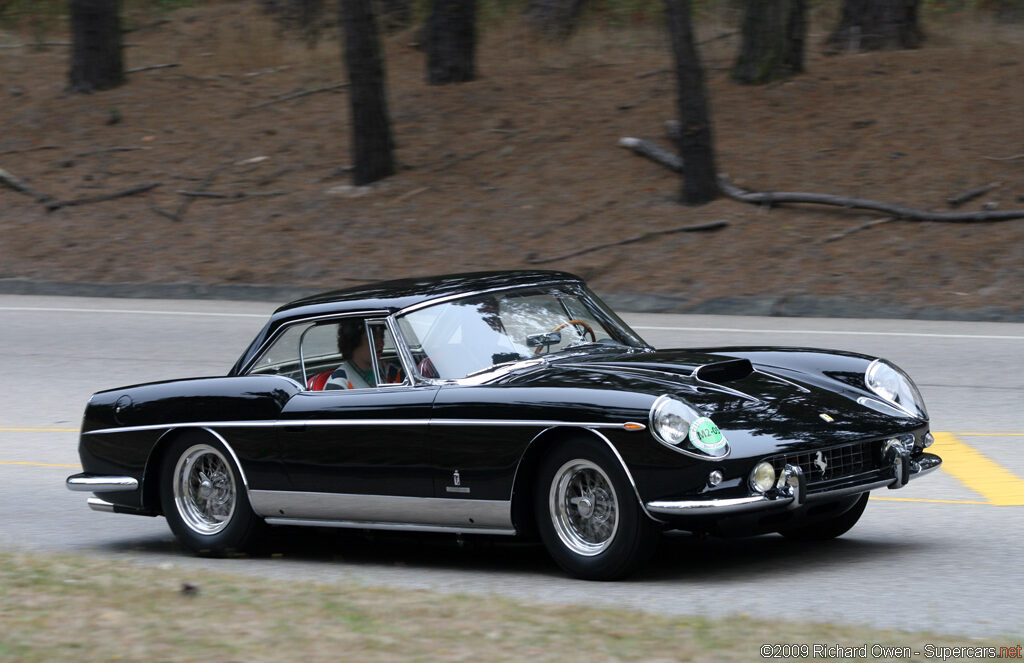 1962 Ferrari 400 Superamerica Cabriolet Pininfarina SWB 3309SA – sold for €2,800,000 Meticulously researched, no-expense-spared total concours restoration by marque specialists. Equipped with its optional factory hardtop. Shown at the New York Motor Show by Luigi Chinetti Motors. Owned and raced by Bob Grossman. Full complement of books, complete tool roll, jack and restoration documents. Auction Source: 2010 RM Auctions Sporting Classics of Monaco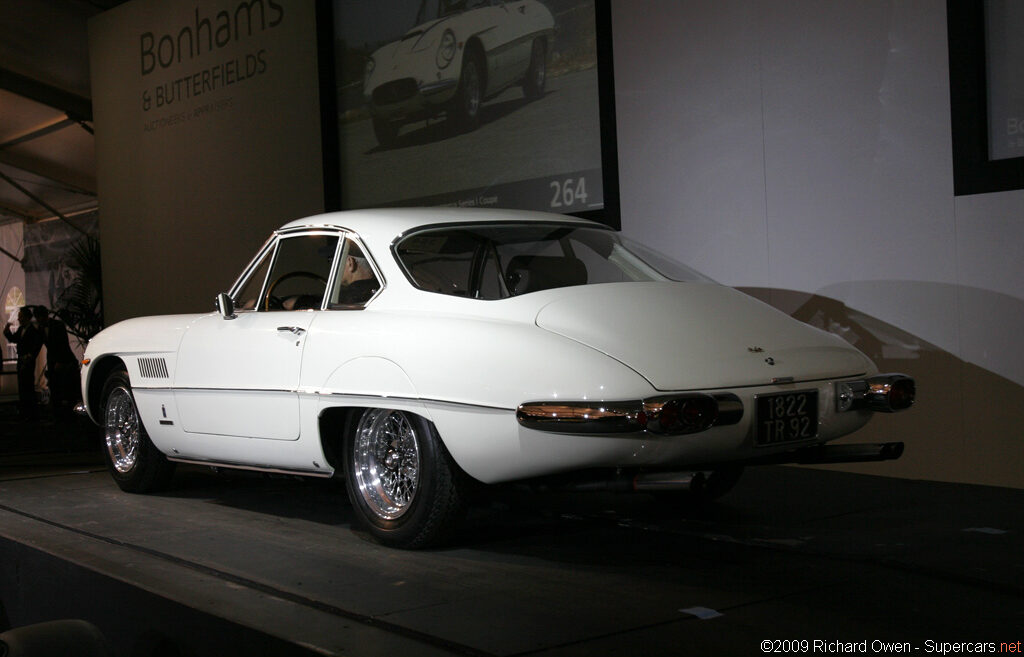 1962 Ferrari 400 Superamerica Series I Coupé Aerodinamico 3221SA – did not sell for $900,000. Ferrari historian Marcel Massini compiled a brief history of the Ferrari Superamerica Coupe Aerodinamico chassis 3221 SA. It was completed by Pininfarina on January 30, 1962 with a Pininfarina body number 99519, built on the short wheelbase (242cm) series one chassis. The original exterior color was bianco (white) and the interior was appointed in grigio (gray) Connolly hides. Chassis 3221 SA was the 12th of the seventeen streamlined coupes and featured the highly desirable optional covered headlights and sported the chrome trimmed small intake on the hood. The factory lists the internal engine number as 36SA. Auction Source: 2009 Bonhams Exceptional Motorcars at Quail Lodge Resort