1960→1964 Lancia Flaminia Sport
Introduced at the 1956 Turin Motor Show, the Flaminia Zagato Preseries featured Zagato's signature 'double bubble' roof and it was Lancia's most sporting model. Around 1960 the model was updated with normal headlights and the model was simply known as the Lancia Flaminia Sport
The capable Flaminia chassis used double wishbones in the front with a De Dion-type rear axle. Both the Sport and Super Sport variants of the Flaminia came with the shorter chassis that was also fitted the the Touring-bodied GT and Convertible.
Power initially came from the Aurelia's V6 which was upgraded in 1966 to a 2,775cc engine which raised top speed to 130 mph.
Of the 99 Flaminia Sports only 33 came with covered headlights making them a rare variant.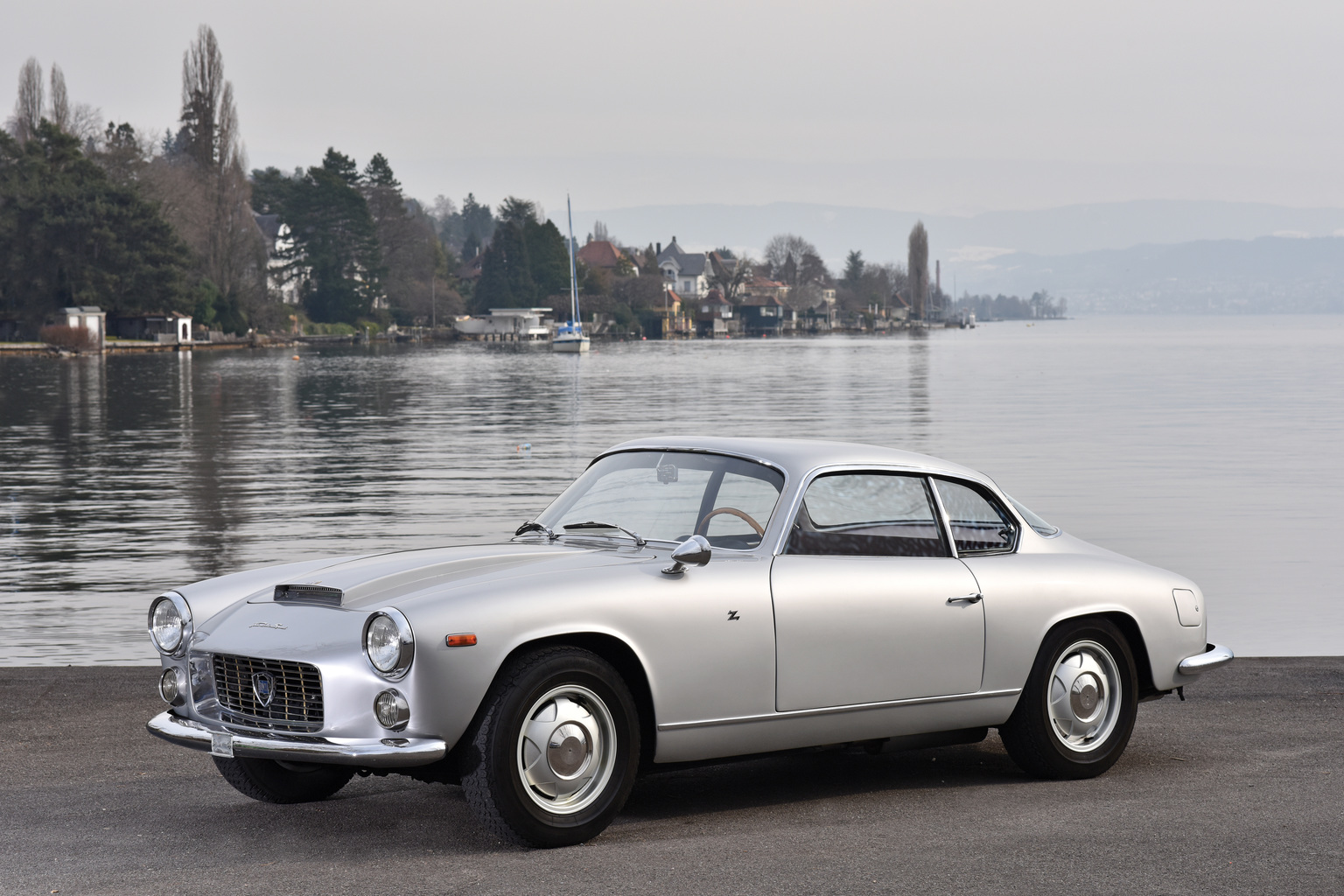 In Detail
| | |
| --- | --- |
| submitted by | Richard Owen |
| type | Series Production Car |
| production years | 1960 – 1964 |
| coachbuilder | Carrozzeria Zagato |
| production | 99 |
| engine | V6 |
| position | Front, Longitudinal |
| aspiration | Natural |
| displacement | 2458 cc / 150.00 in³ |
| f suspension | Double Wishbones |
| r suspension | De Dion-Type Axle |
Auction Sales History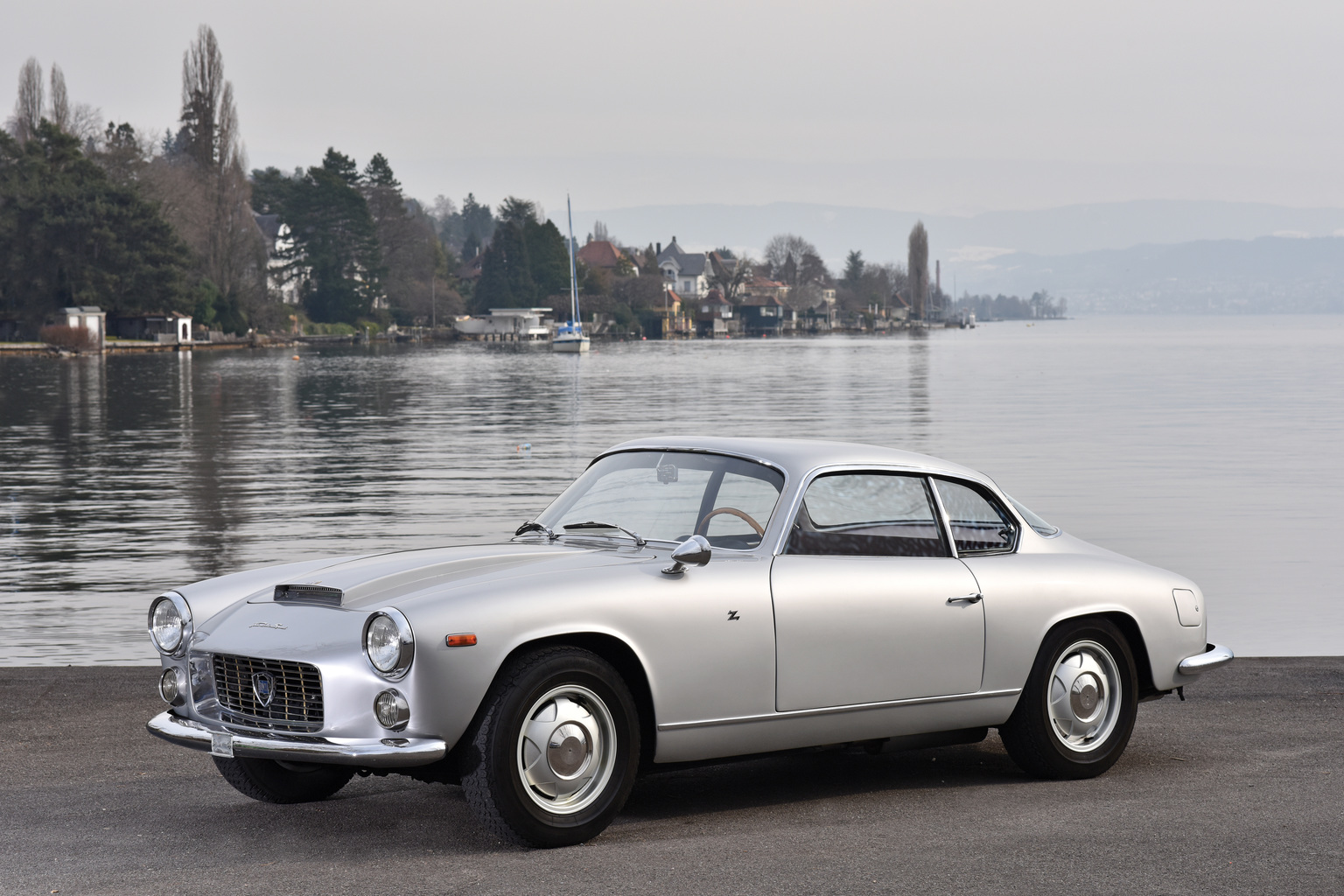 1963 Lancia Flaminia Sport 3C 2.8 826.132-1013 – sold for €280,000 Correct and original triple-carb, 2.8-litre engine. One of 33 examples in this configuration. Well-maintained older restoration; recently serviced. Auction Source: Villa Erba 2015 by RM Sothebys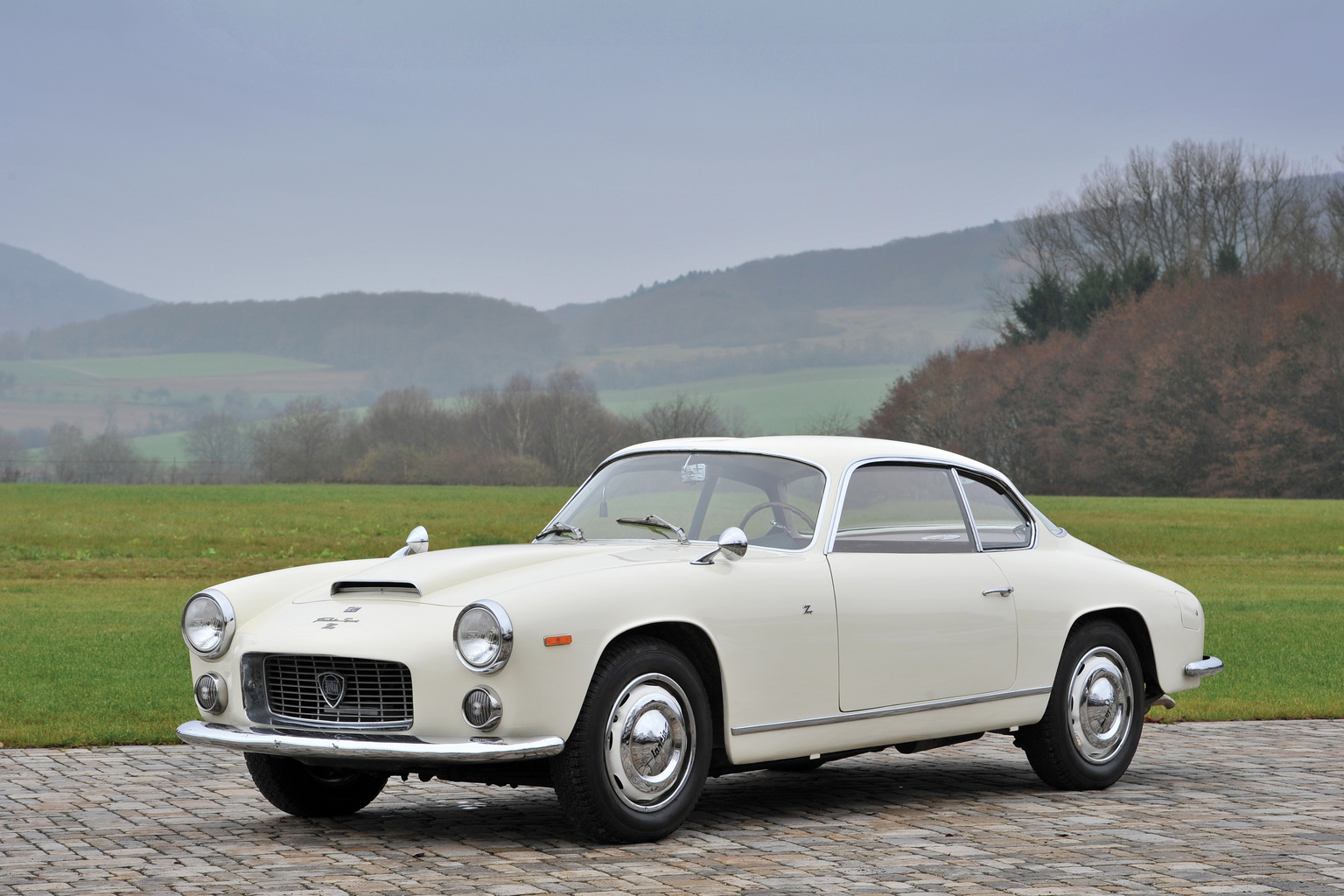 1961 Lancia Flaminia Sport 824.00-1532 – sold for €302,400 Distinctive Zagato coachwork; fewer than 600 built. Fully restored in 1994; well-documented example. Highly sought after GT. Auction Source: 2015 Paris by RM Auctions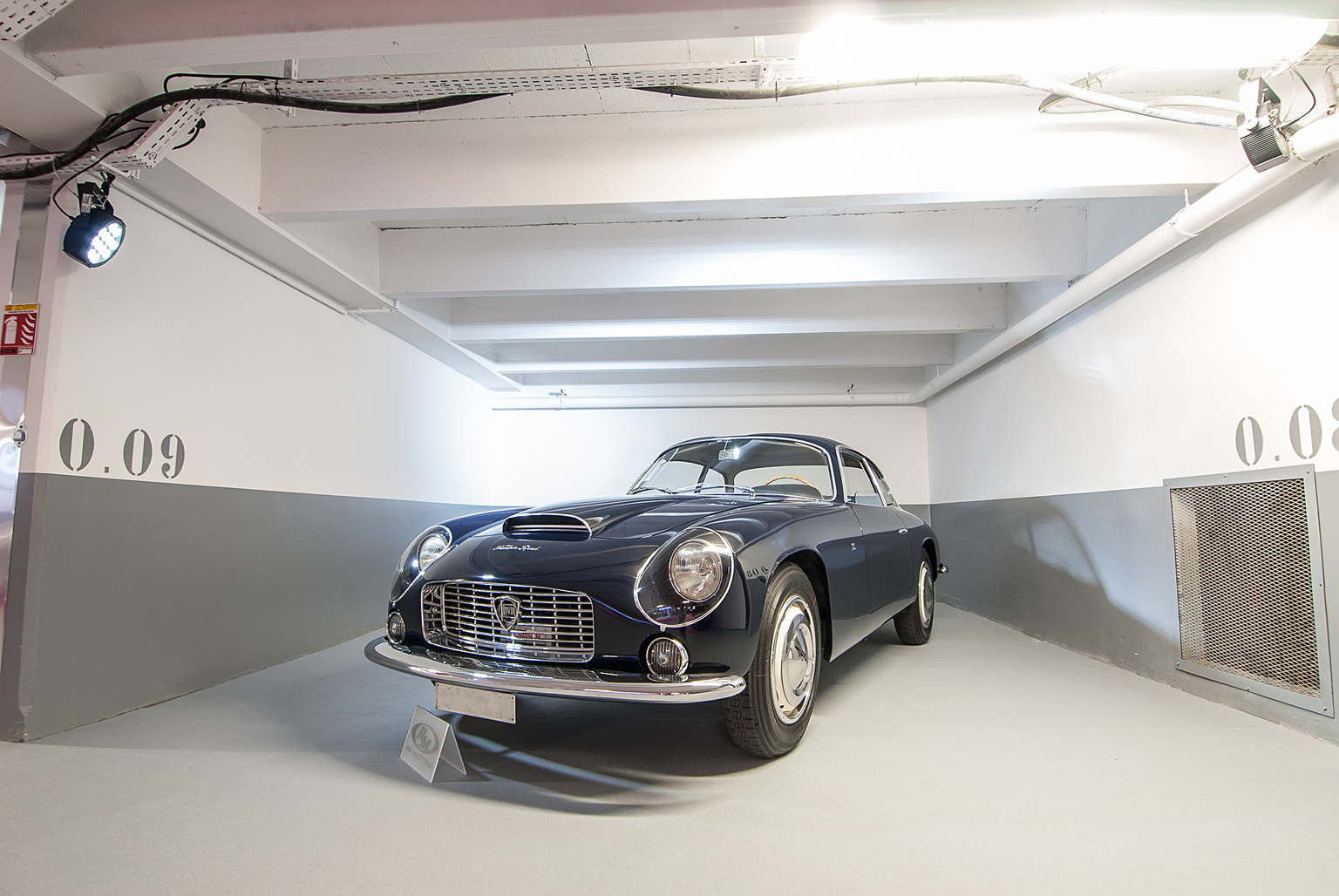 1959 Lancia Flaminia Sport 824.00 1022 – sold for €571,200 The holy grail of Flaminias; one of 99 first-series cars with covered headlamps. Photo-documented Italian restoration, completed in 2004. Legendary Lancia V-6 with stunning Zagato coachwork. Includes FIVA and ASI paperwork. Auction Source: 2014 Monaco by RM Auctions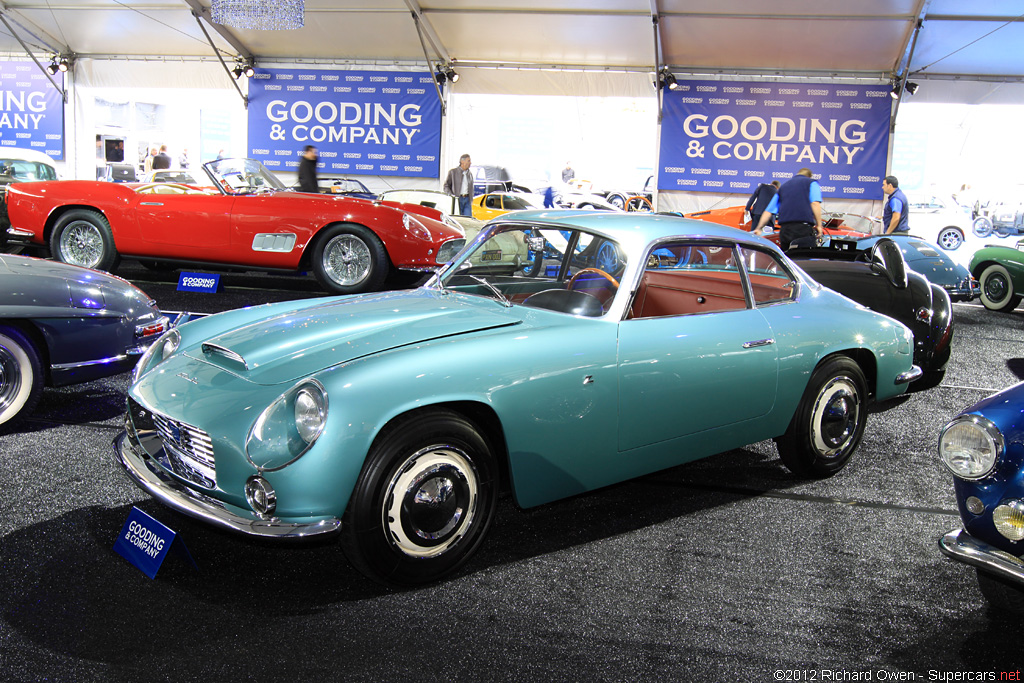 1959 Lancia Flaminia Sport 824.00-1097 – sold for $412,500 An Extremely Stylish and Sophisticated Italian Sports Car. One of Only 99 Series 1 Zagato-Bodied Flaminia Sports. Iconic "Double-Bubble" Coachwork with Exotic Features. Equipped with Desirable Triple-Carburetor Configuration. Faithfully Restored to the Highest Concours Standard. 2008 Pebble Beach Concours d'Elegance Award Winner. Arguably the Finest Restored Example in Existence. Auction Source: 2012 Pebble Beach Auctions by Gooding & Company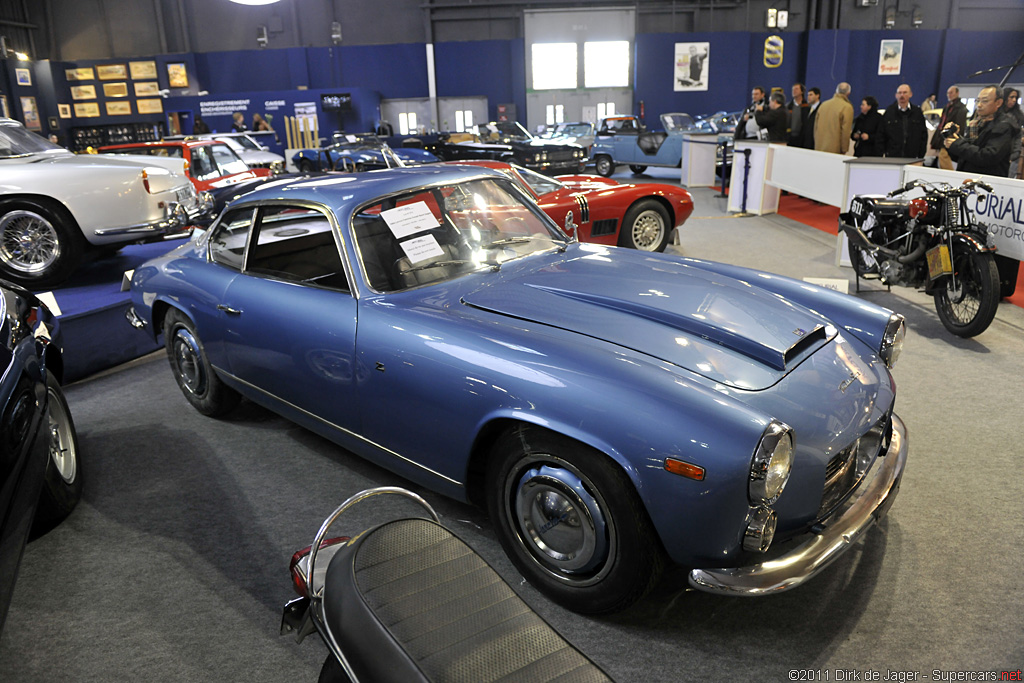 1964 Lancia Flaminia Sport coupé Zagato – sold for €109,605. This Flaminia Zagato coupé was bought by Jean-Claude Bajol in 1980. It is a Sport version with the three carburettor " 3C " engine. Bajol had a great respect for Lancia. Having a good turn of phrase and a love of provocation, he declared that a Flaminia Zagato " works better than a Ferrari 250 GT. " The car is completely original. The car is presented in azure blue, an older re-paint, and the black leather interior is in excellent original condition, with grey carpets. The dashboard, with typical two round dials, is complete, and has a space for the radio which is no longer there. This is a rare car in wonderfully original order, with a performance particularly appreciated by Jean-Claude Bajol. Auction Source: 2012 Artcurial Motorcars à Rétromobile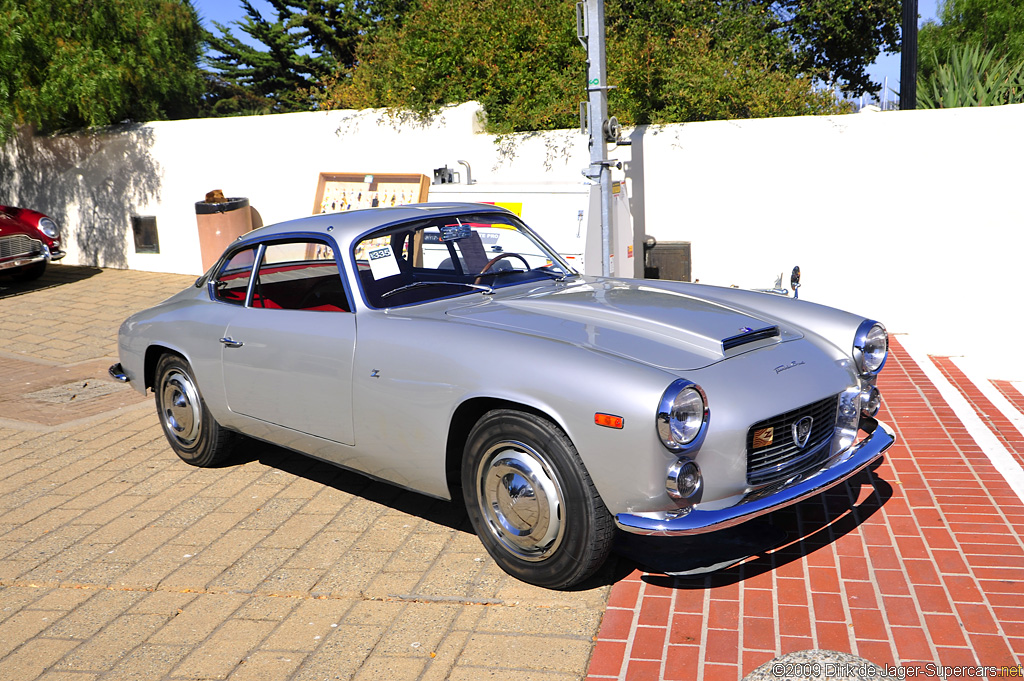 1962 Lancia Flaminia Sport 3C – sold for $132,000. The Lancia Flaminia Sport offered here, VIN 824.13.3287, is one of approximately 152 series 2 examples built. This two-owner Flaminia is in remarkable original condition with 48,000 kilometers (approximately 30,000 miles) from new. The car is completely original inside, retaining its original red leather. The engine and trunk are also highly original and unaltered. The coachwork is similarly original, with the exception of one repaint many years ago in its original hue of "Newmarket Grigio", a pale silver.
The first owner of the car was Carmen Dolores Öchsle from Zürich, Switzerland. She was an avid collector of South American art and her collection of ceramic objects and ancient textiles can be seen at the Rietberg Museum in Zurich, Switzerland. Rumor has it that Ms. Öchsle was an avid skier and particularly liked the Zagato-designed idiosyncrasy of the opening rear parcel shelf that allowed accessing the trunk to carry her ski equipment. It is also believed that she had a ski rack fitted above the roof at the dealership.
Ms. Öchsle owned the Flaminia from 1962 to 1971 and used it sparingly – in fact, when Carl Grob from Meilen, Switzerland, a suburb of Zürich, bought the car from Ms. Öchsle, it had done only 6,000 kilometers. Mr. Grob was the architect of one of Ms. Öchsle's houses and admired the Zagato-designed coachwork and impeccable engineering of the car.
Mr. Grob used it for pleasure trips until 1996, when he and his wife felt the need for a more modern and practical car and put the Lancia into storage. Between 1971 and 1995, he accumulated just 46,000 kilometers. During his ownership, Mr. Grob fanatically maintained the car and kept it in perfect running order. He performed some light repairs to the body, and repainted it once early in his ownership. In addition, Mr. Grob had the entire braking system overhauled. The current owner acquired the car early in 2006, when the Grob family decided to sell the car after it had remained in the canton of Zürich its entire life.
Nonetheless, he delivered the Lancia to Urs Göldi, a well known Aurelia and Flaminia expert and technical editor of the Swiss Lancia Club. Mr. Göldi completed a major mechanical restoration, including refreshing engine and mechanical systems, at which point the car was shipped to the current owner's home in California. Since it's arrival in the US, it has been maintained by noted marque expert Tony Nicocia. The car's exceptional cosmetic condition and outstanding originality inspired the vendor to leave those aspects of the car untouched and the Lancia was invited to the Motorsports Gathering at the Quail Lodge in 2008.
Today, this lovely example combines the undeniable appeal of one of the last true coachbuilt sporting automobiles, with the design and workmanship of Zagato, one of Italy's most famed practitioners of the art. Perhaps most important of all, the car remains in outstanding, unrestored original condition, looking today very much as it must have when delivered to Ms. Öchsle in 1962 – the same year the Beatles released their first single: "Love Me Do". Auction Source: 2009 RM Auctions Sports & Classics of Monterey