1973 Porsche 911 Carrera RSR 2.8
1973 911 2.8 RSR (M491)
Engine: 2,807 cc, air-cooled horizontally flat six
Power: 280.0 bhp @ 8000 rpm
Torque: 215.0 ft lbs @ 6300 rpm
Weight: 900kg (1984 lbs)
0-60 mph: 4.5 sec (est)
Top Speed: 170 mph
Most Porsche fans know little about this epic wide-bodied 911 based race car. While the iconic 2.7 RS is every fan boys dream car, the RSR is the whole reason for the RS's existence in the first place so we are dedicating some space here to tell you all about it. Introduced in 1973, the RSR was a factory-built racing car based on the 911 chassis. For the privateer in the mid-1970s who wanted to go sports car racing this was the weapon of choice, especially for those who want to compete at the big races.
Related: The Ultimate 2.7 RS Guide, Carrera RS 2.7 Lightweight, Carrera RS 2.7 Touring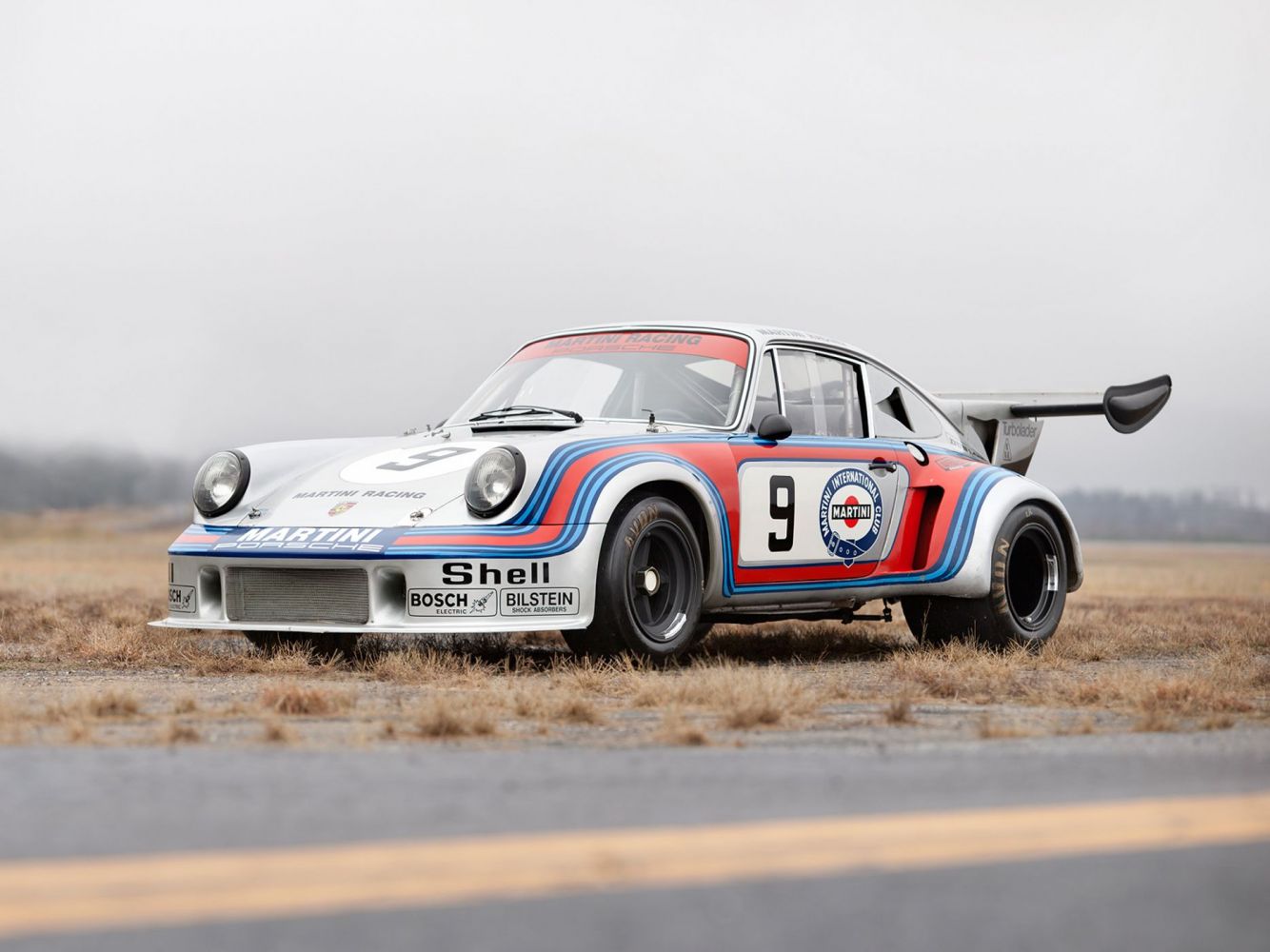 While the 911 2.4S had great success in the newly launched European GT Championship of 1972, it was beginning to suffer at the hands of the bigger Ferrari Daytonas and DeTomaso Panteras. Porsche made the decision to develop a new car for the following year to maintain its dominance in long-distance GT racing. It was clear that the search for power to compete with the Ferraris would need a new engine, and that was exactly what Porsche decided to develop.
The goal for Porsche was racing in the 2,500-3,000 cc GT class. Group 4 allowed a bigger engine and greater flexibility in a weight reduction and wheel size. Porsche needed to build 500 identical 911 specials to homologate a new car into that Group 4 (2,500 – 3,000 cc GT) class. To meet it, Porsche produced an early form of homologation special – the 2.7 liter Carrera RS.
Carrera 2.7 RS
So, only ten years after the 911's launch Porsche delivered the wonderful 2.7 liter Carrera RS. It had wide wheel arches, a unique ducktail spoiler, and a highly tuned flat-six engine and it was absolutely brilliant to drive. With the use of a Nikasil coating on the cylinder walls, the 2.4 liter flat six could be bored out to a capacity of 2.7 liters, with the standard valve train was retained. At the time, this became the largest engine available on a Porsche and was good for 210 bhp at 6300 rpm.
More: Check out our in depth guide to the 2.7 liter Carrera RS here.
While the 2.7 RS was a great road car, Porsche wanted to go racing in Group 4, so they took the 2.7 RS and built an all-out racing model, the 2.8 RSR. The 911 2.8 RSRs were not converted street cars, they were developed strictly for competition use, and were designed and built from the ground up for serious racing use. They incorporated every conceivable improvement allowed by the FIA rule book.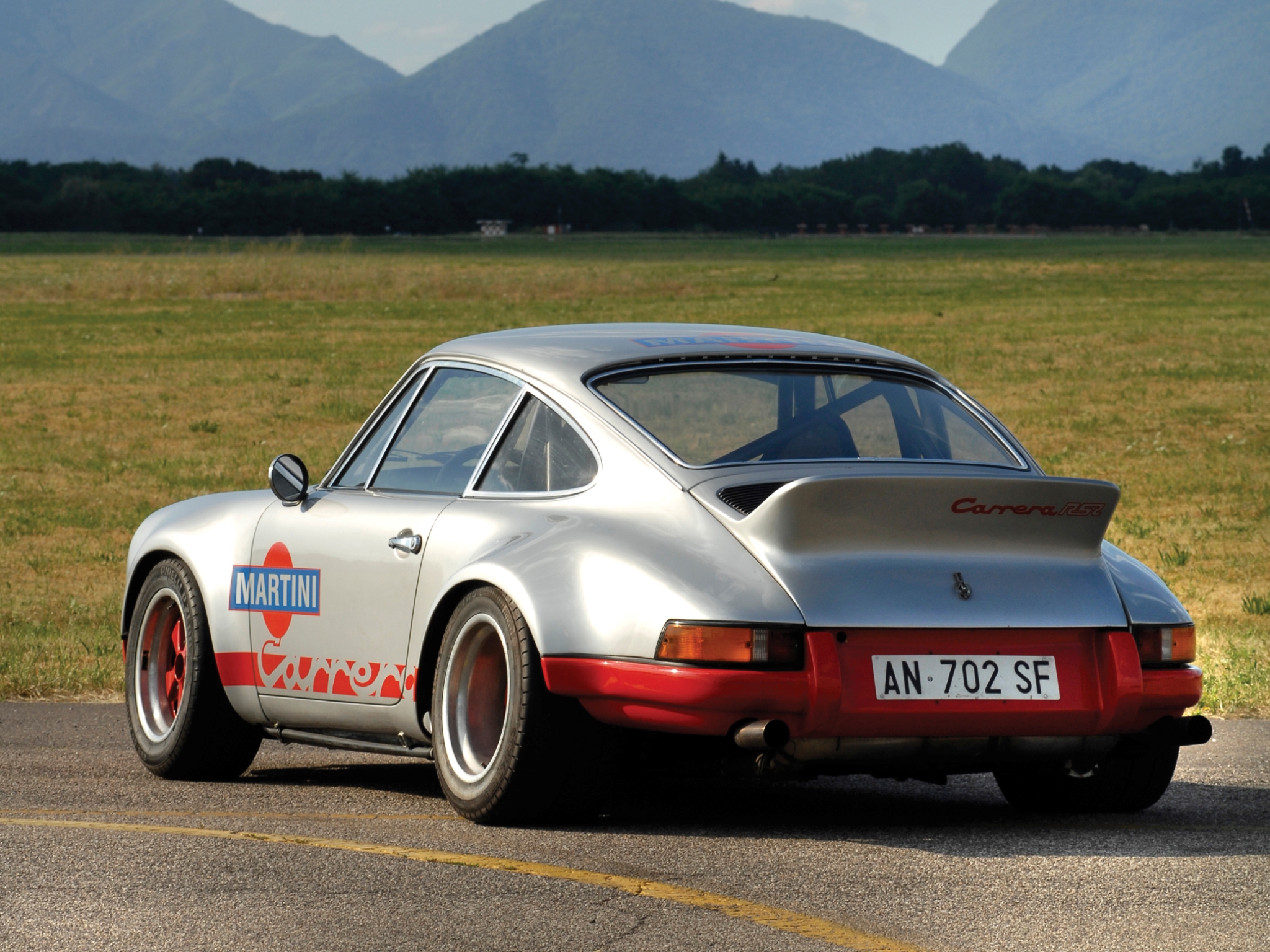 Carrera RSR 2.8
For racing, the factory introduced the M491. The Renn Sport Rennen (RSR) was officially known by this Conversion M491 code. Of the 1,580 RSs built, ultimately 17 would remain as unconverted RSHs, 200 became Sports, 1308 became Tourings, and 55 became the RSR 2.8 race cars.
Porsche took 55 RSH body shells off the line before the engines and transmissions had been fitted and moved them down to a separate factory called Werk 1. Werk 1 was Porsche's racing shop and they chose this line to ensure an extremely high standard of preparation for their racing clients. At Werk 1 they turned an RSH into an RSR.
The 2.8 RSR looks different from a standard 2.7 RS because of its massive fender flares, central oil-cooler air intake, and ultra-wide Fuchs wheels. While the wider wheels and arches combined with the low air dam to give the RSR a much more aggressive look, the conversion process was much more than just a bunch of tweaks, it was a serious engineering exercise.
Take the wider stance. The car was wider by two inches and the arches were flared to the maximum permitted by the sporting rules, all to allow big 11 inch rear and 9 inch front wheels. The brakes were based on 917 components, with huge axially and radially drilled discs and finned four-piston calipers. Porsche engineers also developed revised suspension settings and added more adjustability to help with race setup. They lowered the car and all the rubber was taken out of the suspension joints.
Weight-saving was a key focus and Porsche was able to cut 176 lbs from the already light standard RS Lightweight. That was harder than it sounds because Porsche also strengthened the RSR's chassis in three key areas at the rear of the car to cope with the increased demands and speeds placed upon it. Inside, weight was taken away from everything. The interior had a bare metal floor, minor bits of felt trim and a rubber mat, framed by a lightened roll cage. About the only notable things inside were a leather cord to open the door and a 10,000 rpm rev counter (very cool).
At the heart of the RSR of course was an enlarged race engine. Porsche's goal was to get as close as they could to the 3 liter class limit engine size. The cylinder bores were enlarged to 92 mm, giving a total volume of 2806 cc, and the compression was raised to 10.3:1. The cylinder heads were modified for larger valves and valve timing was that of the 906 sports racer. Bigger valves, twin-plug ignition, high throttle butterflies and extensive lightening of internal components contributed to an increase from the 210 bhp of the RS to over 300 bhp. That the RSR's type 911/52 engine was able to produce a reliable 300 hp at 8,000 rpm was a huge accomplishment for Porsche engineers.
Expensive & Rare
These custom designed race cars were not cheap. Porsche listed them at DM 59,000, which was basically another Porsche more expensive than the standard road-going 2.7 RS. Porsche built just 55 examples of the original 2.8 RSR for the 1973 season, most sold to private racing teams.
The good news is if you paid that premium back in 1973 and held on it, you made a tidy little profit because today, finding an RSR for less than a $1MM in impossible.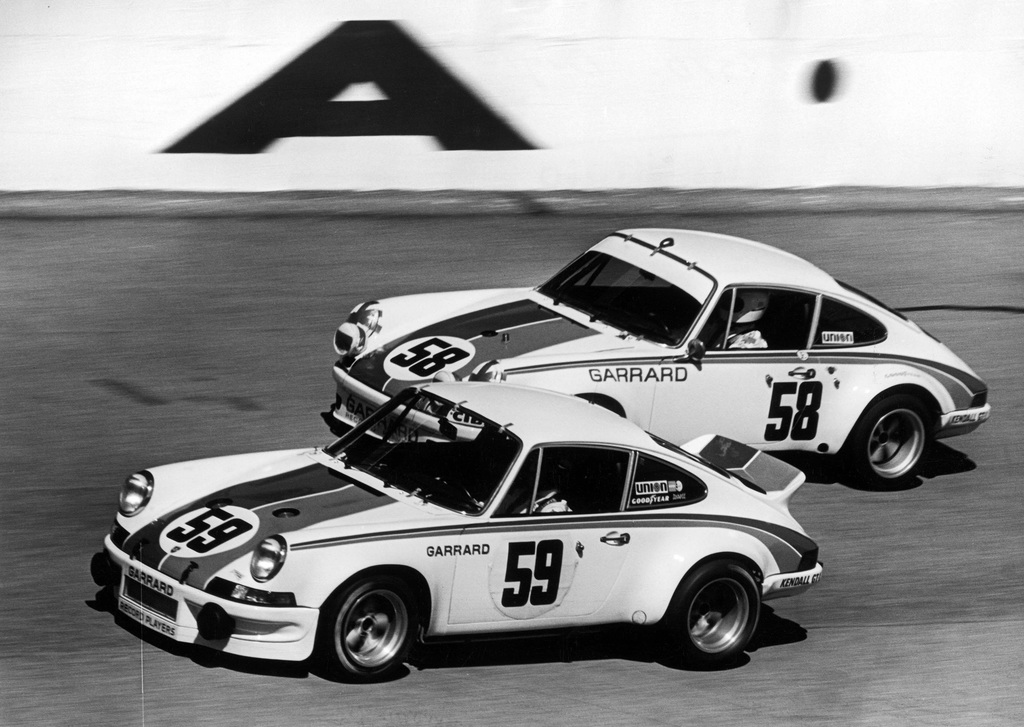 Immediate Racing Success
When it was done. the RSR stood as the lightest, fastest, most powerful and most agile 911 ever to enter GT racing and the model immediately proved its worth in racing.
The car won the first round of the 1973 Work Championship for Makes. It then followed up by capturing wins at the 24 Hours of Daytona, 12 Hours of Sebring, Targa Florio, and six of nine rounds in the 1973 European GT Championship.
Driving an RSR
The RSR has a boring ignition key and you start it by priming the twin ignition system via two little switches. It starts up instantly with a loud bang, just like an old-school race car should. With 300 horsepower and just 1984 lbs in weight, the 2.8 RSR has a power-to-weight ratio close to that of a Porsche's 997 GT3 RS 3.8. If you drive both the 2.8 RSR and the GT3 RS 3.8 back to back you would swear the RSR was even more potent than the numbers suggest.
Let's start with the engine. First up, it sounds great and it is super loud. We love it. It has a complex, mechanical sound that starts a little rough but really sharpens up and screams as you rev it out. The engine is definitely very mechanical in nature (especially compared to the almost seamless and electronic controlled engines of today).
It is an older race car so that roughness is something we just aren't used to these days. Add the light weight, the lack of everyday niceties, old-school power and mechanical nature and this means it feels super potent but more important hugely involving. All your senses are on high alert in this car. Touch the throttle even at low revs and the lack of inertia from engine, and the car itself, is exhilarating. Hold the throttle open and you're treated to ferocious acceleration.
The clutch is virtually no different from the one in the 2.4S in terms of effort required, and the brake pedal is firm but effective from the off. Although the steering wheel requires reasonable heft at very slow speeds, once moving it doesn't load up nastily. You don't need to muscle the RSR, instead you can guide it, if not with your fingers, then at least only your palms. Up the pace and the RSR feels superbly agile, albeit with a pivot point dominated by the lump of engine in the rear.
Beyond the RSR 2.8
In 1974 the factory made significant changes to the car including a new 3.0 liter engine, wider wheels with center lock hubs and improved aerodynamics (see the RSR 3.0). It was based upon the G-series 'impact bumper' 3.0 RS road car, itself an evolution of the original 2.7 RS. The result was a car that would dominate the GT category and challenge for overall wins around the world.
Most 2.8 RSRs were eventually updated to this 3.0 RSR-style bodywork in an effort to remain competitive when racing against the latest competition 911 variants.
The biggest changes to the 2.8 RSR and 3.0 RSR came from within. It began when Porsche launched the 2.1 liter, 500 hp Turbo Carrera RSR and, after a break in 1975 when the new Group 4, 5 and 6 rules were delayed a year by the FIA, the factory introduced the customer 934 and works 935 models for 1976. Power outputs began to exceed 600 hp, with aerodynamic devices becoming increasingly outrageous to keep the 911 grounded. The introduction of this era of monster-turbocharged Porsche 934/5s rendered the early 2.8 RSRs obsolete.
RSR 2.8 Specs & Performance
| | |
| --- | --- |
| | |
| type | Racing Car |
| built at | Stuttgart, Germany |
| price $ | $ 22,500 |
| engine | Flat 6 |
| valve train | SOHC |
| displacement | 2806 cc / 171.2 in³ |
| bore | 92.0 mm / 3.62 in |
| stroke | 70.4 mm / 2.77 in |
| compression | 10.3:1 |
| power | 300 bhp @ 8000 rpm |
| specific output | 99.79 bhp per litre |
| bhp/weight | 333.73 bhp per tonne |
| torque | 291.5 nm / 215.0 ft lbs @ 6300 rpm |
| body / frame | Unit Steel with Some Fiberglass Panels |
| driven wheels | Rear Engine / RWD |
| front tires | 230/600-15 |
| rear tires | 260/600-15 |
| front brakes | Vented & Perforated Discs |
| front wheels | F 38.1 x 22.9 cm / 15.0 x 9.0 in |
| rear wheels | R 38.1 x 27.9 cm / 15.0 x 11.0 in |
| steering | Rack & Pinion |
| curb weight | 839 kg / 1850 lbs |
| wheelbase | 2271 mm / 89.4 in |
| front track | 1402 mm / 55.2 in |
| rear track | 1422 mm / 56.0 in |
| length | 4128 mm / 162.5 in |
| width | 1651 mm / 65.0 in |
| height | 1321 mm / 52.0 in |
| transmission | 5-Speed Manual |
| gear ratios | 3.18:1, 1.83:1, 1.26:1, 0.925:1, 0.724:1 |
| final drive | 4.43:1 |
| top speed | ~286.5 kph / 178.0 mph |
| 0 – 60 mph | ~5.6 seconds |
| 0 – 100 mph | ~12.0 seconds |
| 0 – 1/4 mile | ~13.2 seconds |
RSR 2.8 Videos
Finding "real" Porsche 911 Carrera RSR 2.8 cars blasting around on YouTube is nearly impossible, but spend enough time digging and you can find some gems. The first RSR 2.8 video we found is full of amazing sounds on track. It is a 1973 Porsche 911 Carrera RSR 2.8 by EB Motorsport. The second video is an onboard video of a Carrera RSR 2.8 during Le Mans Classic in 2018. Both fun, sit back and enjoy them.
RSR 2.8 Pictures
We have included a handful of pictures here but for more photos and pictures of the RSR 2.8 we have over 50 images in our gallery, so check it out.
Auction Sales History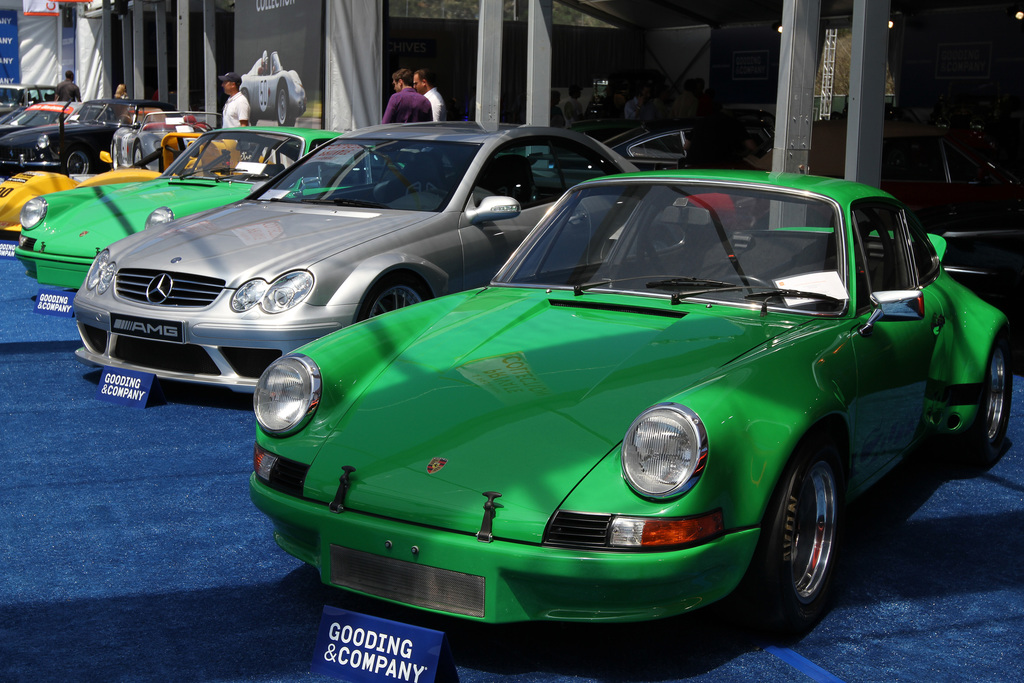 1973 Porsche 911 Carrera 2.8 RSR 911 360 1521 – sold for $935,000 Among the Most Rare and Desirable Racing 911s. One of Only 55 Examples Built for the 1973 Model Year. Delivered New to Germany and Campaigned in Numerous Club Events. Restored by Brunn Racing and Presented in Original Viper Green Livery. Ideal Candidate for the Finest Historic Races and Rallies. Auction Source: The Pebble Beach Auctions 2015 by Gooding and Company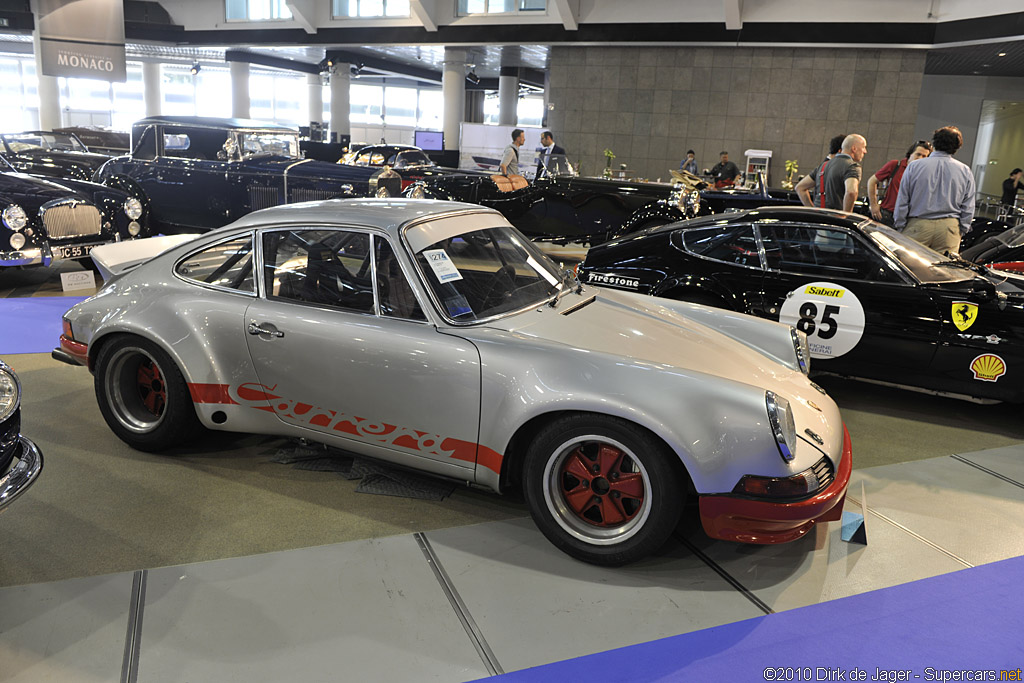 1973 Porsche 911 RSR 2.8 9113600865 – The car offered here is the second RSR imported into the United States. It was originally supplied to Peter Gregg's Brumos Porsche of Jacksonville, Florida and sold on 17th May 1973 to Hector Rebaque, the fast-rising racing driver from Mexico City. Rebaque drove for a number of high-profile teams in sports car competition during the early 1970s, progressing to Formula 1 between 1977 and 1981.
Quite significantly, conversations with well known Porsche authority John Starkey have unearthed evidence that, as the third RSR owned by Hector Rebaque, race reports from the time point strongly to this being the car raced by Peter Gregg himself to a podium place in the Mexico 6 hour race in 1974. Auction Source: 2010 RM Auctions Sporting Classics of Monaco