On March 18 – 20, 2022, the Artcurial Motorcars sale at Retromobile in Paris will start and more than 170 collectors' cars will be on offer. One of the cars that stand out is the 1974 Porsche 911 Carrera RSR 3.0 which boasts of a rich history, meticulous restoration, and long ownership from the consigner.
Any Porsche Carrera RSR 3.0 is already a standout vehicle, but the example is on a completely different level for several reasons.
At the time, competition was second nature to Porsche and they have produced some of the greatest racing machines of their time. The Carrera RSR was one of them.
In the 1974 and 1975 seasons, its outstanding performance and construction ensured that it completely dominated its category. The RSR was inspired by the Carrera RS 2.7. The 2.8-liter RSR was eventually upgraded into its ultimate version which is the 3.0-liter RSR before the 934 and 935 Turbos were introduced.
It was able to get a number of FIA Group 4 titles, as well as in the IMSA and Trans-Am championships in the USA.
Under the hood of the 3.0 RSR is a Type 911/75 engine with special camshafts, Bosch fuel injection, dual ignition, and dry-sump lubrication. It was also equipped with a dual exhaust system whose engine sound is an engineering masterpiece. It has a 2992cc capacity and high compression ratio. At 8000rpm it has more than 300bhp. A 5-speed gearbox and Sachs clutch sends power to the wheels. The RSR's suspension springs were made from either steel or titanium. The Carrera RSR has five-spoke center-lock wheels which are identical to the ones equipped on the 917, and it has 14-uinch, ultra-wide tires at the back.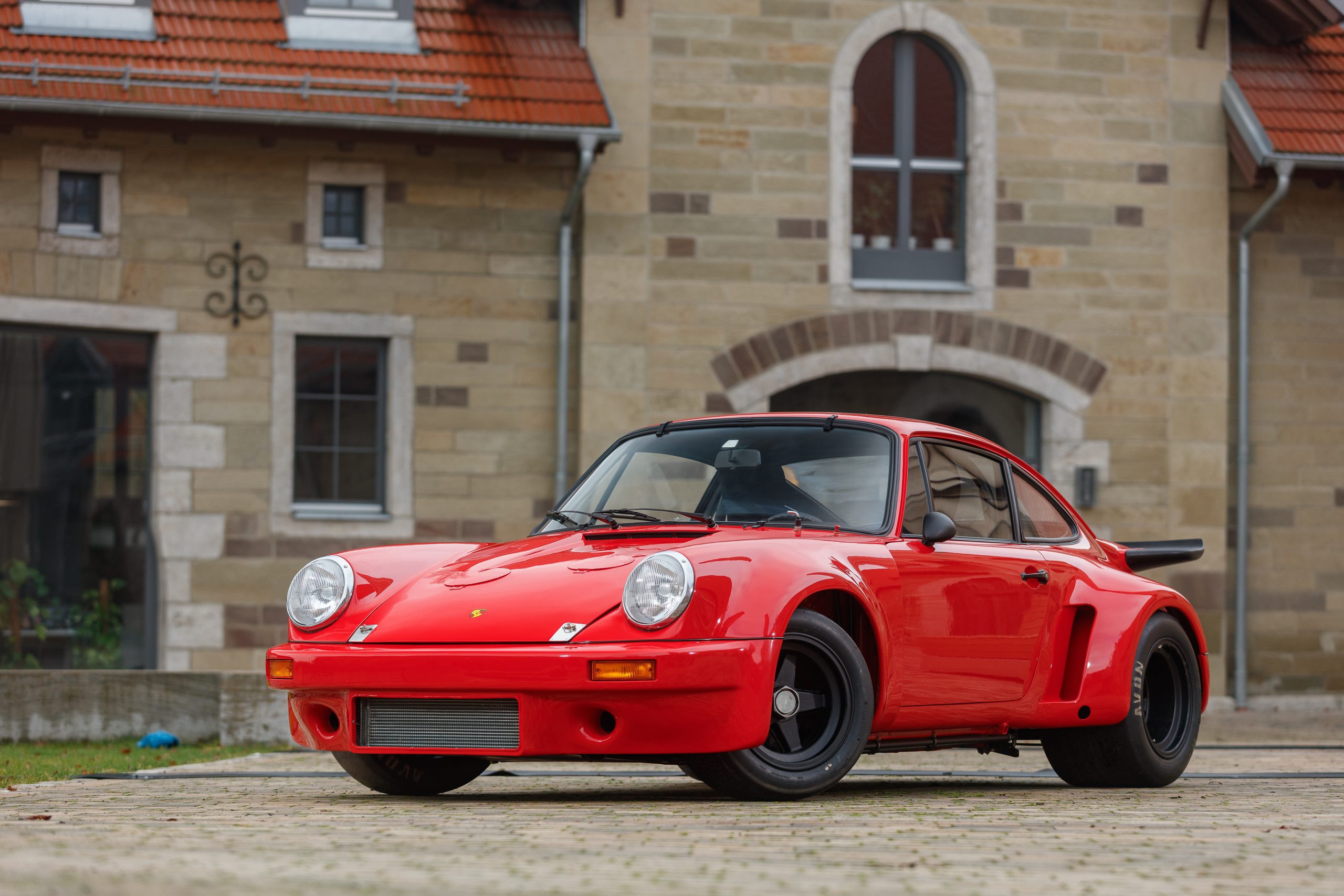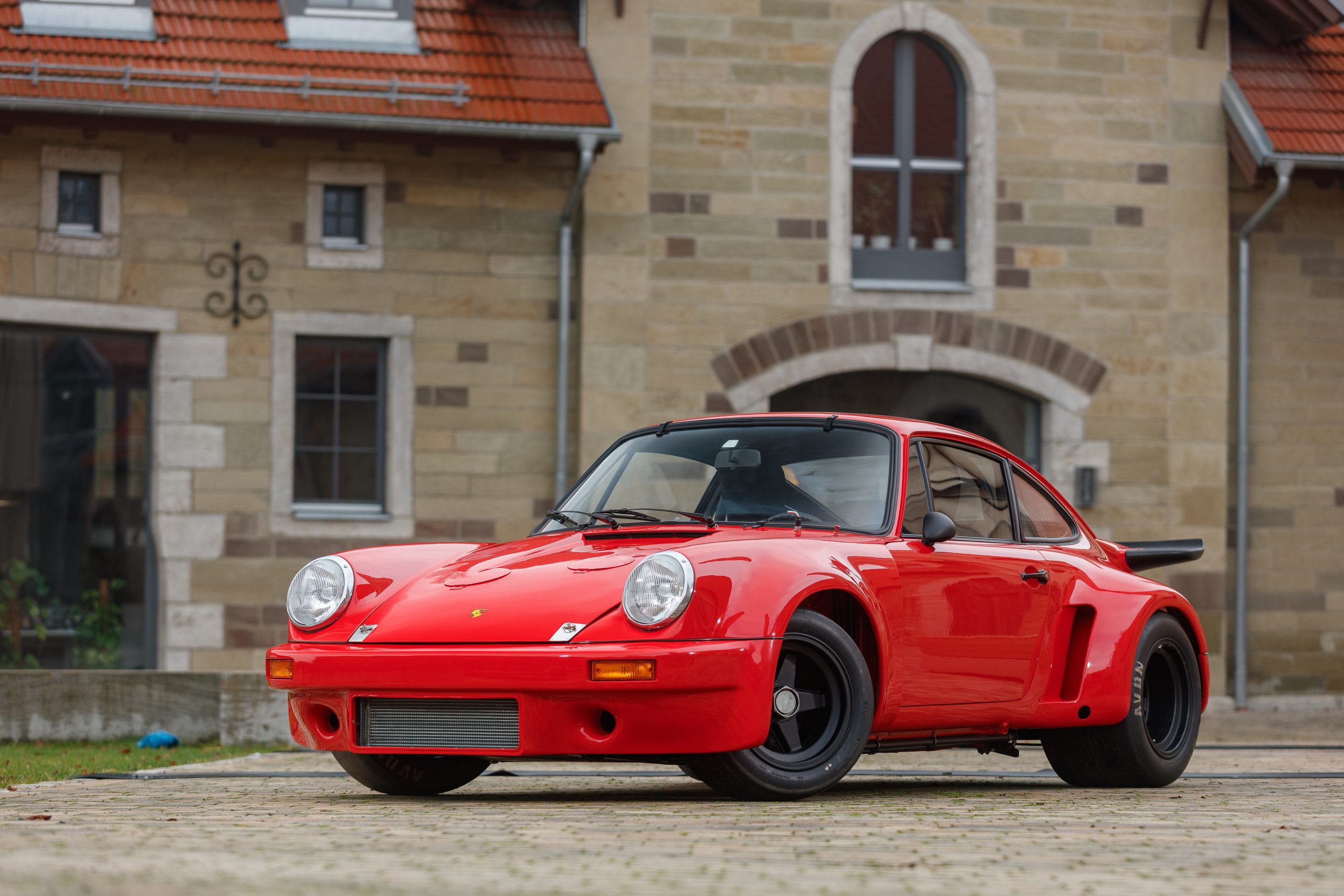 Porsche has always been very meticulous when it comes to their cars' weights and the Carrera RSR is not exception. They gave the RSR a stripped-out interior and lighter body panels, so the car weights below 900kg. The lightweight measures enabled the car to reach a top speed of more than 270kph. It is even capable of going from 0 to 100kph in under 5 seconds.
The 911 Carrera RSR was 100% a competition racer and it has proven itself as one of the best private competition models that Porsche has ever produced. With less then 60 units made, it is also one of the rarest.
The example on offer, chassis no. 911 460 9077, was first acquired by Georg Loos for the Gelo Racing Team. Loos is a German racing driver who, by 1968, has already won at Zolder in a Porsche 910. Putting together the first two letters of his first and last name, he set up the Gelo Racing Team in 1970. He signed up other drivers in the team, although he himself continued to race.
His team earned the reputation of having excellently prepped cars as well as for its rivalry with another team that also specializes in Porsche, Kremer Racing.
After the 911 RSR 3.0 joined the team, Gelo Racing immediately entered it in the 1974 season. It was able to claim two class wins, at the Nürburgring 1000 Km with John Fitzpatrick and Jürgen Barth at the wheel, and at the 1000 Km at Le Castellet driven by Tim Schenken and Rolf Stommelen. It was also able to record numerous podiums. Unfortunately, it was not able to finish the 24 Hours of Le Mans and was forced to retire due to alternator failure. By then, Georg Loos, Jürgen Barth, and Clemens Schickentanz were at 25th place.
In 1975, Fitzpatrick was able to claim victory at Imola for the GT-EM1 under Gelo Racing. The team also claimed two second place finishes at Hockenheim (EC-GT with Hezemans and DRM8 with Fitzpatrick).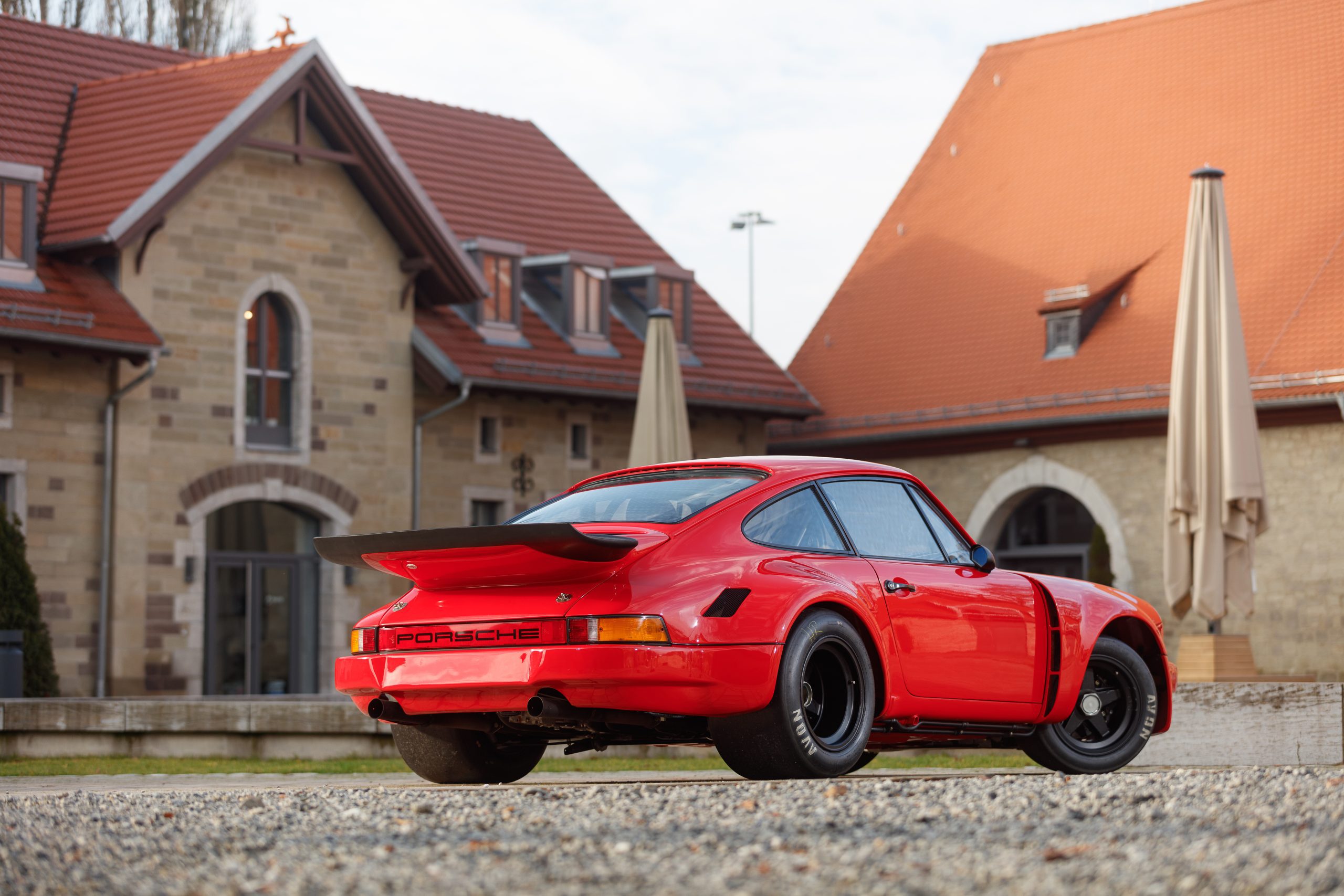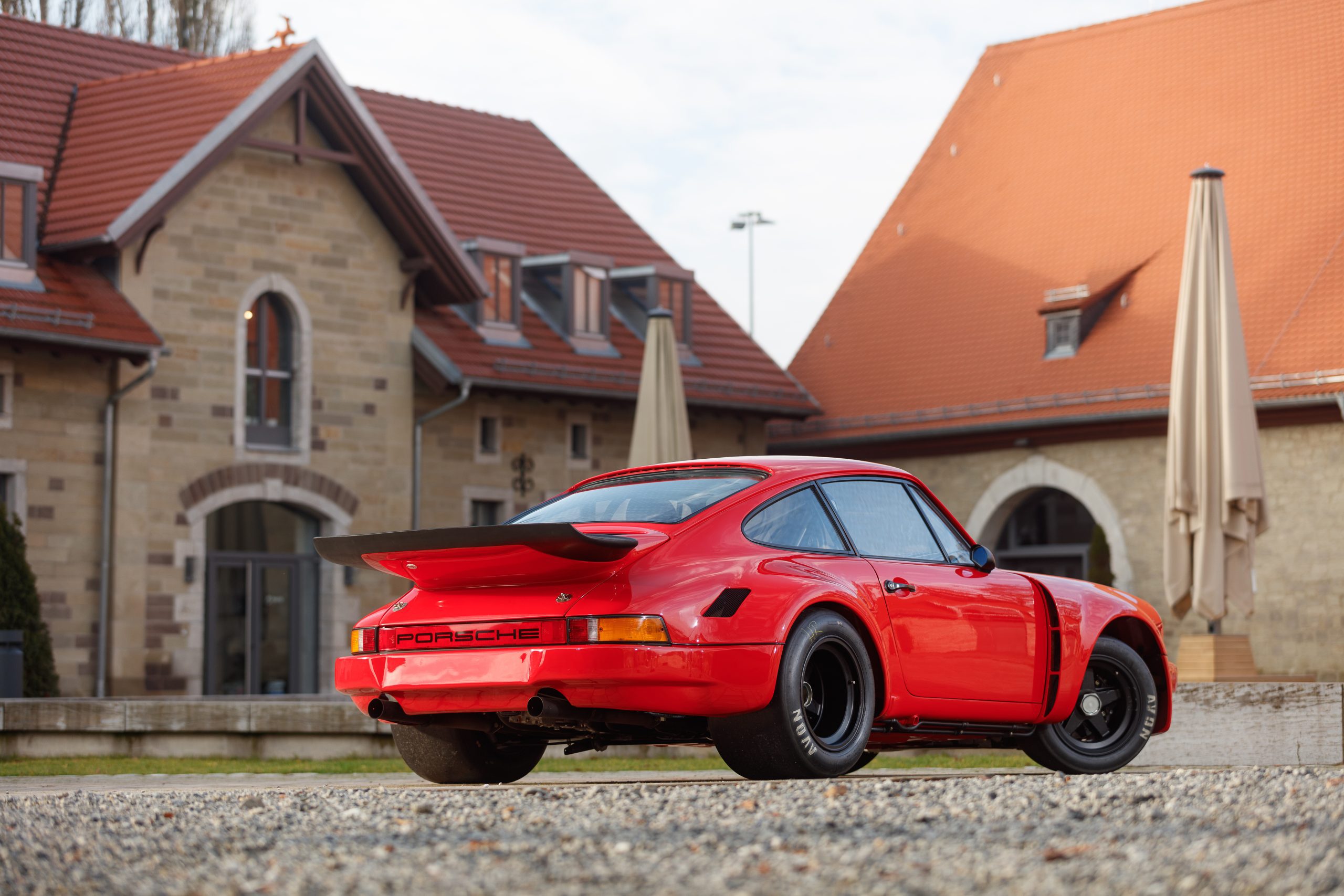 The RSR 3.0 was subsequently acquired by Mario Balestra in Italy. In 1976, it was entered in several national events under the banner of 'Renato Balestra'. Despite its age, it was still able to get some pretty good finishes with a first in Group 5 at Monza, it won at Pergusa, it got second in the Giro d'Italia, and was able to finish tenth in the 6 Hours of Vallelunga.
In 1977, it was still entered in a couple of races and was able to finish sixth at the 6 Hours of Vallelunga.
B. Rebai from Italy bought the RSR 3.0 in 1979. They then installed a 934 Turbo engine but sadly, it was involved in a vehicular accident. It was then sold to Swedish driver L. Nilsson with its original parts like the engine, gearbox, wheels, etc. Nilsson then restored it to its original specification.
In 1982, Gabriele Gottifredi from Crado, Italy purchased the example. It could've been entered in the 1000 kilometers of Monza driven by G. Gottifredi, G. Galimbert, Rebai. Sadly, it was not able to finish.
The current consigner, Ernst Schuster, purchased the example on September 24, 1985. At the time, it was equipped with engine no. 684 0095.
The example was then entrusted to Sigi Brunn who worked on restoring the example from June 1987 to June 1991. It was not entered into any races after the restoration, but it has been regularly maintained. The RSR 3.0 has remained in great condition and has a perfectly tuned engine. It has a red paintwork with its Gelo Racing set-up. They have decided to let the RSR 3.0 keep the Type 911/75 engine no. 684 0095 during the restoration.
The 1974 Porsche 911 Carrera RSR 3.0, chassis no. 911 460 9077 (estimated at €1.8M – €2.4M), is a once in a blue moon chance to acquire a Carrera RSR that has the perfect combination of exciting history, impressive accomplishments, and being in a long-term custody of an owner who ensured that it was kept in its tip top condition. It is eligible to enter any top historic motorsport event including Le Mans Classic where it would surely perform as excellently as it did when it was at the peak of its career.
The online catalogue for the upcoming Retromobile Sale by Artcurial motorcars is now available online.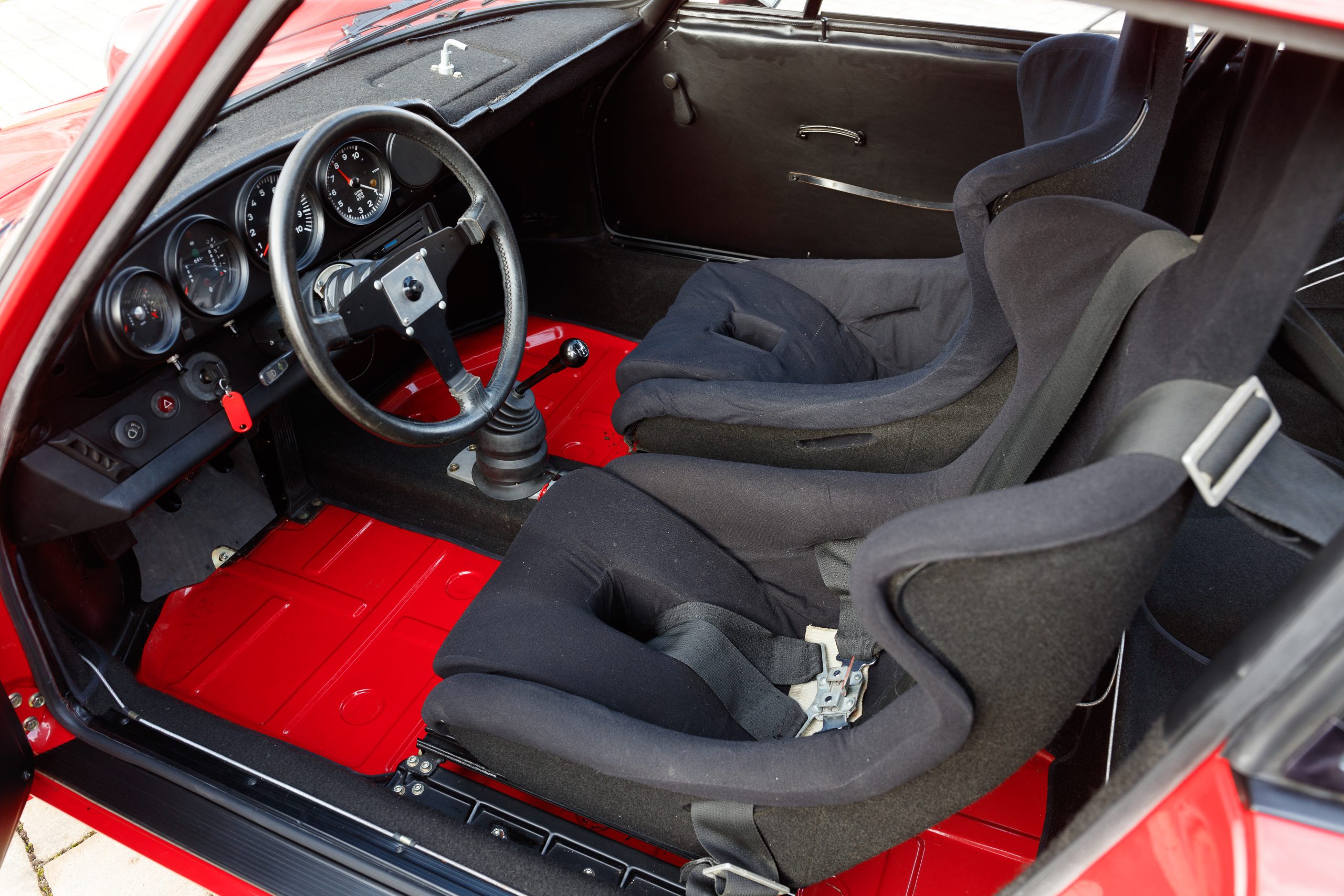 Racing History (by John Starkey)
1974
08/04: Nürburgring GT-EM5: H. Muller, #144; DNF
25/04: 1000 Km Monza: Neuhaus/Barth/Loos; #86; 11th overall, 3rd in GT category
05/05: 1000 Km Spa: Neuhaus/Pesch/Loos, #54; 14th overall, 6th in GT category
19/05: 1000 Km Nürburgring: Fitzpatrick/Barth, #45; 12th overall, winner of GT category
02/06: 1000 Km Imola: Fitzpatrick/Loos, #148; DNF
08–9/06: 24 Hours of Le Mans: Loos/Barth/Schickentanz, #64; retired during 13th hour in 25th place due to alternator problems
30/06: 1000 Km Zeltweg: Loos/Schenken, #35; 11th overall, 3rd in GT category
15/08: 1000 Km Paul Ricard: Schenken/Stommelen, #57; 8th overall, winner of GT category
18/08: Enna GT, Pergusa: Loos; 10th
01/09: 6 Hours of Monza EC-GT: Schickentanz/Barth, #14; 6th
15/09: Norisring Nürnberg : Stommelen; 5th
15/09: Norisring DRM7: H. Muller, #6; DNF
29/09: 1000 Km Brands Hatch: Hezemans/Schurti/Fitzpatrick, #53; 13th overall and 2nd in GT category
10/11: 9 Hours of Kyalami: Stommelen/Loos/Schenken, #21; 7th overall, 2nd in Group 4 (GT)
1975
23/03: 1000 Km Mugello WCM: Hezemans/Fitzpatrick/Schurti, #45; 11th
31/03: 300 Km Nürburgring: Fitzpatrick, #3; DNF
13/04: Imola GT-EM1: Fitzpatrick, #48; winner
20/04: 1000 Km Monza WCM: Fitzpatrick/Hezemans, #78; 7th
04/05: 1000 Km Spa WCM: Schenken/Schurti, #44; 11th
25/05: Österreichring EC-GT: Hezemans; 10th
01/06: 1000 Km Nürburgring WCM: Fitzpatrick/Hezemans; #51; 9th
14–15/06: 24 Hours of Le Mans: Schenken/Ganley, #59; DNF
29/06: Norisring EC-GT: Schenken, #3; 3rd Trophy Race; DNF
20/07: Hockenheim EC-GT: Hezemans; 2nd
03/08: Misano: Schenken, #20; winner
17/08: Kassel-Calden EC-GT: Schenken, #59; 3rd
31/08: Hockenheim, DRM8: Fitzpatrick, #18; 2nd
07/09: Nürburgring SuperSprint: Fitzpatrick, #2; RU
28/09: 6 Hours of Monza: Fitzpatrick/Schurti, #15
02/11: Jarama: Fitzpatrick, #6; 3rd
1976
04/04: 6 Hours of Vallelunga: Bernabei/Picchi, #14; 10th overall
02/05: Monza: Bernabei; 2nd overall, winner of Group 5
14/05: Targa Florio: Bernabei/Merendino, #39; 3rd overall
11 07: Pergusa: Bernabei; overall winner
20/10: Giro d'Italia: Bernabei/Borgia; 2nd overall. Brown and white livery
1977
20/03: 6 Hours of Mugello; Bernabei/Ticchi, #34; DNF
22/10: 6 Hours of Vallelunga: Bernabei/Del Fante, #12; 6th