Porsche 911 Carrera 3.2 Clubsport
One Last Hurrah for the G-Series 911
These days we are used to seeing new focused and track-inspired 911s almost every year. Back in 1973 we saw the legendary 2.7 RS come onto the scene. It was followed a year later by the much rarer 1974 3.0 RS variant and then ten years later by the 1984 SC RS (technically the SC RS was a pure competition car vs the homologated '73 and '74 RS 911s). Another 13 years passed before we saw the next car with that Rennsport magic-touch applied. It was known as the Carrera 3.2 Clubsport.
In the mid-1980s there was certainly room in the 911 range for something more focused and track-ready. In 1987 Porsche launched the 3.2 Carrera Club Sport and while it isn't an official "RS" model, it definitely has had magic RS tweaking and upgrades, making this a very special Porsche. A true driver's 911.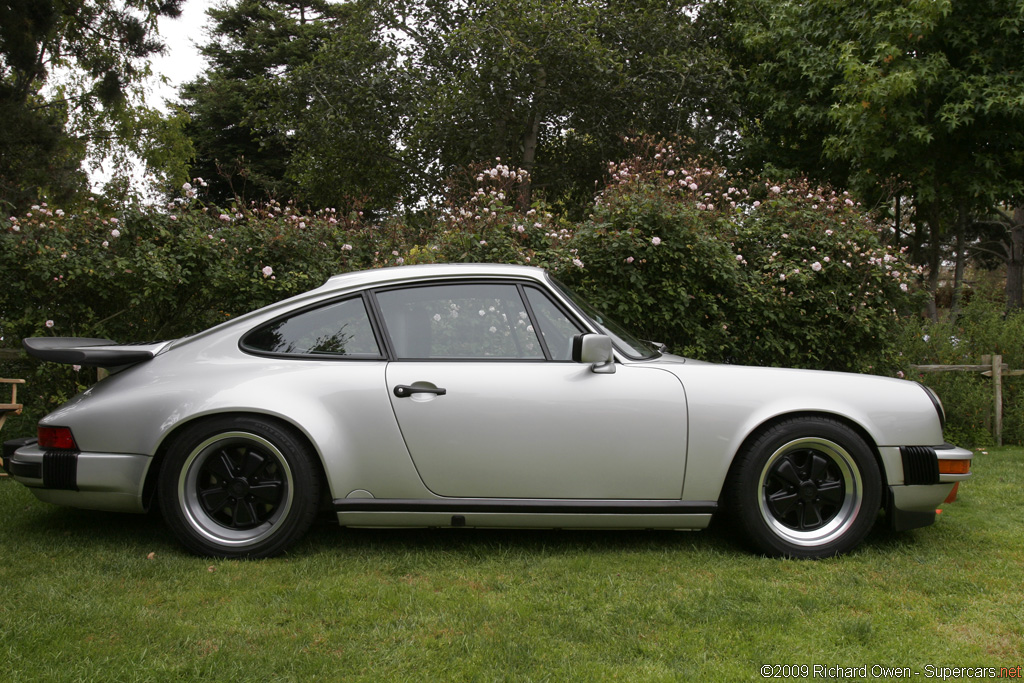 The 3.2 Carrera Club Sport was built for enthusiasts looking for a 911 that was ready to go racing right off the dealer lot. In Club Sport spec, the 911 lost 155 pounds by losing non-essential equipment like a sunroof, rear seat, A/C, power windows, and lots of sound insulation. It was a rare car too, with only 340 units produced (we know that 53 made it to the UK and 28 made it to the U.S). While "Option M637" was technically a 1987 and 1988 model year vehicle, most 3.2 Carrera Club Sports were actually produced in 1988.
It started with a prototype known internally at Porsche as '911 F22 prototype sports package 2'. Work on the prototype started in 1984 and by 1985 it was seen testing on the road with glass fiber bumpers and the older 915 transmission, neither of which made it to the production version.
Updates & Tweaks
Let's start with the engine. It had the same 3,164 cc flat six that propelled the regular 3.2 Carrera. Look more closely and you would see the letters '81" stamped on the crankcase and cylinder heads which means it had been modified for Clubsport duties. Subtle modifications included the addition of lighter, hollow intake valves and Digital Motor Electronics system that had been reprogrammed to raise the rev limit from 6,250 to 6,840 rpm. Forged pistons remained, as did a 10.3:1 compression ratio. Power and torque were completely unchanged on the spec sheet at 231bhp and 209.4 lb/ft respectively but most people believe that it had closer to 250bhp.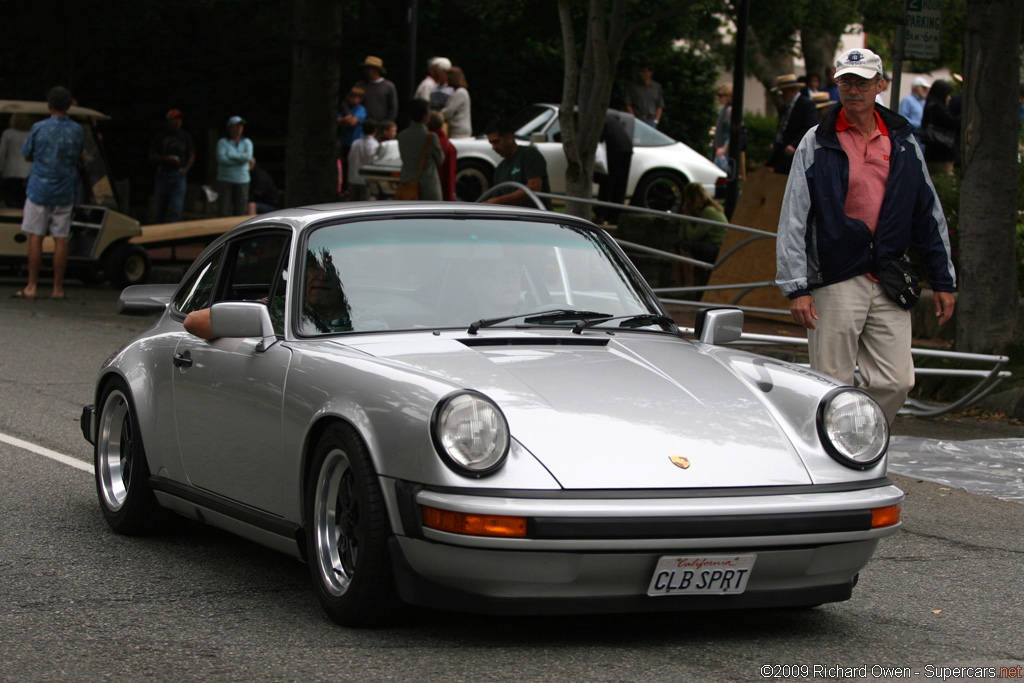 Both the engine and transmission utilized stiffer mountings borrowed from the 911 Cabriolet and there was a lighter starter motor and simplified wiring loom. The gearbox itself was the same Getrag G50 unit as the Carrera, driven via a hydraulic clutch but for its new application it featured a shorter shift and revised ratios for the upper gears. A ZF limited— slip differential was standard. and aside from stiller Bilstein damper, recognizable by their green paint the suspension was borrowed wholesale from the regular production 3.2s. The brakes were also carried over, more than up to the task given the newfound lightness. There was one departure, though, the Clubsport fitted with 16 inch wheels from the outset that were shod in broader and lower profile rubber. It was a small change but one that would have made the most of the new models agility.
While the car was mechanically similar Porsche went ahead and focused on weight saving and ultimately that had the biggest impact on performance. Porsche out loads of equipment they didn't think we needed. Gone were the fog lamps, headlamp washers, rear wiper and even some sound deadening. Electric windows, central locking and even air-conditioning were nixed as well the passenger sun visor and lids for the door storage compartments too. The Carrera 'CS' script on the decklid was a sticker rather than a badge, and there was much less under car sealer, which resulted in a corrosion warranty of just two years rather than ten. Now thats a focus on less weight.
The truth is that this car feels totally different to the base 3.2 Carrera. It was 0.5 second faster sprint from 0 to 60mph and had a spritely 0 to 100 mph of 13.1 seconds. Less weight means the car feels easier to drive, sharper and more flexible on its feet. The removal of sound deadening and higher rev range and engines desire to get to the top of that rev range raster all do their part to make this one engaging and intoxicating experience. On paper it shouldn't be this much better than the 3.2 Carrera, but it is. Way better.
Carrera 3.2 Clubsport Pictures
Carrera 3.2 Clubsport Videos
The first video is our favorite Harry who takes you through the gestation of the Carrera 3.2 with some history and then gets on the road to drive it. Great video.
This second video is a more artsy take on the 911 Club Sport. It takes you on some back roads with this rare 911 and also has some historical facts thrown in too.
RoadScholars made our next video and has a great discussion about the 911 Club Sport. The video is appropriately called "one last dance with the G-series". They talk a lot about the pure driving experience offered by the Club Sport and how it was a much better than its competition at the time.
3.2 Club Sport Specs & Performance
Engine & Specs
| | |
| --- | --- |
| Model | 3.2 Clubsport |
| Year | 1987 |
| Compression | 3,164cc |
| Power | 231 hp @ 5900 rpm |
| Torque | 209.4 lb/ft @ 4800 rpm |
| Transmission | 5-speed manual |
Suspension
Front

McPherson struts, torsion bar springs, anti roll bars

Rear

Semi-trailing arms, telescopic dampers, torsion bar springs, anti toll bars

Suspension
Wheels & Tires
| | |
| --- | --- |
| Front | 6×16 inch 205/55/VR16 |
| Rear | 7 x 16 inch 225/55/VR16 |
Dimensions & Weight
| | |
| --- | --- |
| Length | 4,291 mm |
| Width | 1650 mm |
| Weight | 1160 kg |
Acceleration & Top Speed
| | |
| --- | --- |
| 0-60 mph | 5.1 sec |
| Top speed | 152 mph |