Live now on Bring A Trailer is a gorgeous example of a 1989 Lamborghini Countach 25th Anniversary that was formerly owned by Rock & Roll Hall of Fame member Rod Stewart.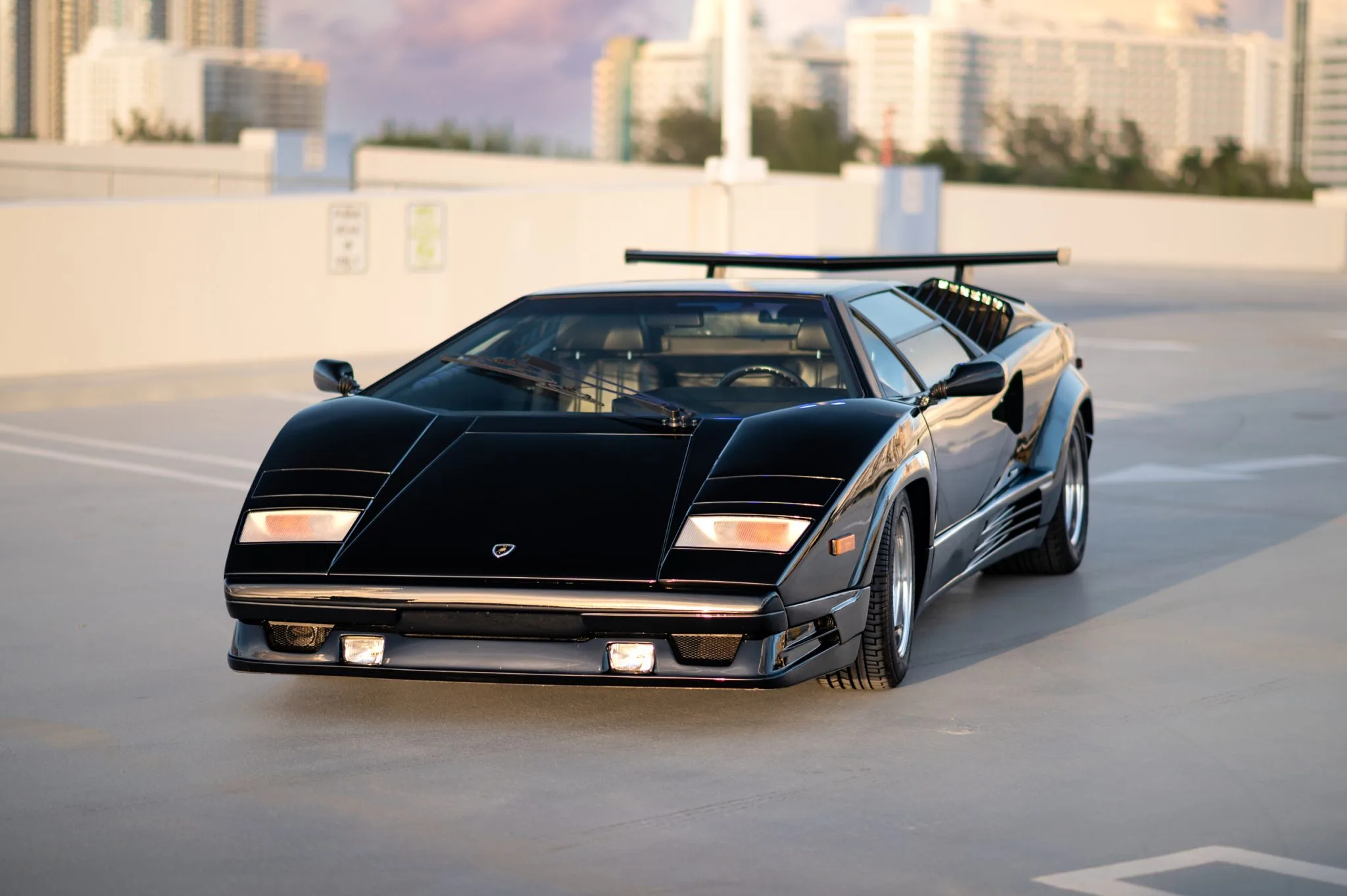 In 1988, a 25th Anniversary model of the Lamborghini Countach was built during a three-year production run, and this particular car, a 1989 model, is one of approximately 658 examples of that model. The car was originally delivered new to the United States, and in 1990, it was purchased by Rock & Roll Hall of Fame member Rod Stewart.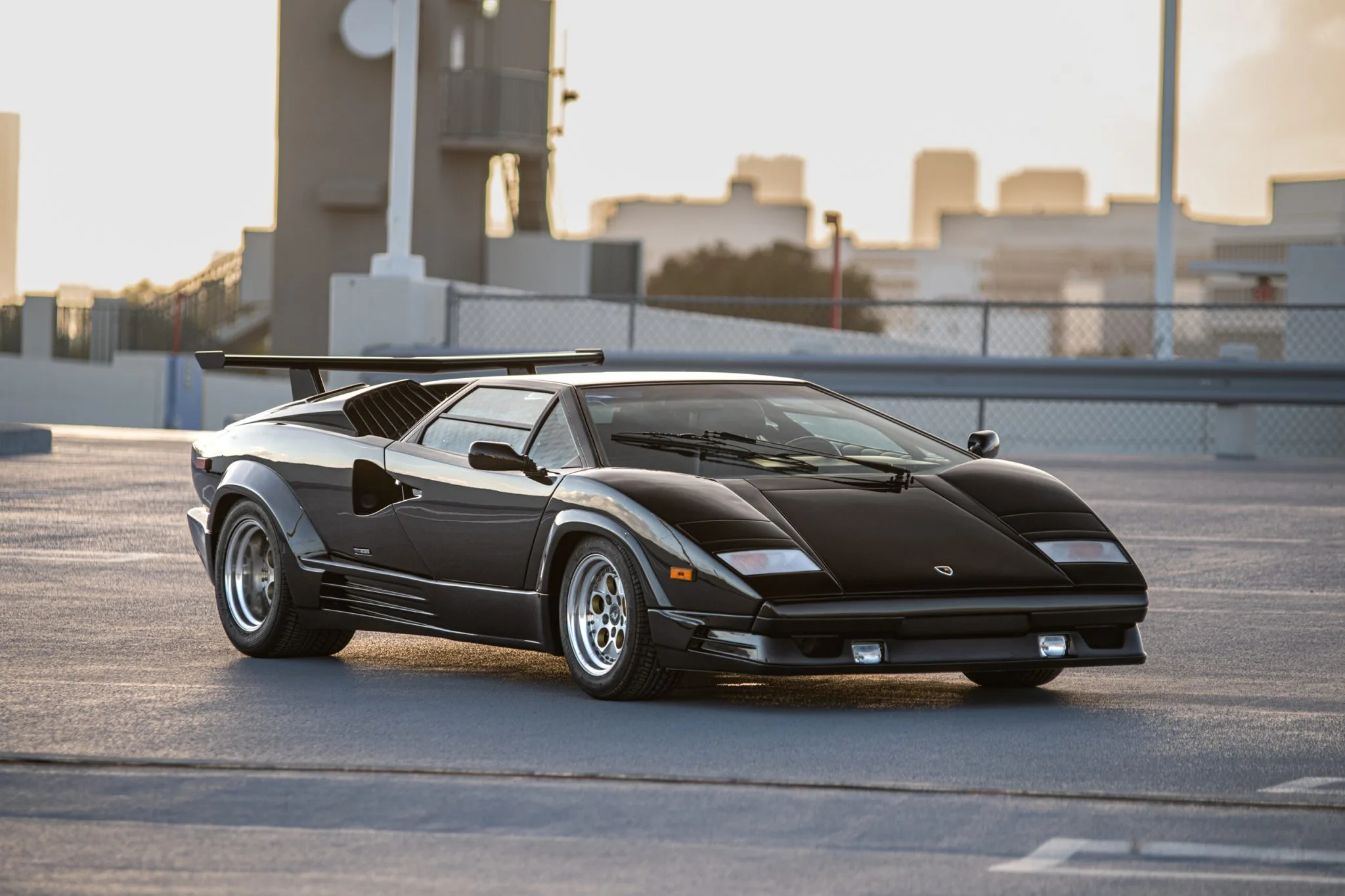 The Lamborghini Countach became a legend in its own time, but Automobili Lamborghini took this masterpiece one-step further. To celebrate the 25th anniversary of the founding of Automobili Lamborghini SpA they designed and built what would become the ultimate Countach. This 'celebration' model was intended to be sold in limited numbers only, but it turned out to be the best selling Countach ever made reaching a total of 658 units before it was replaced by the long awaited Diablo in 1990.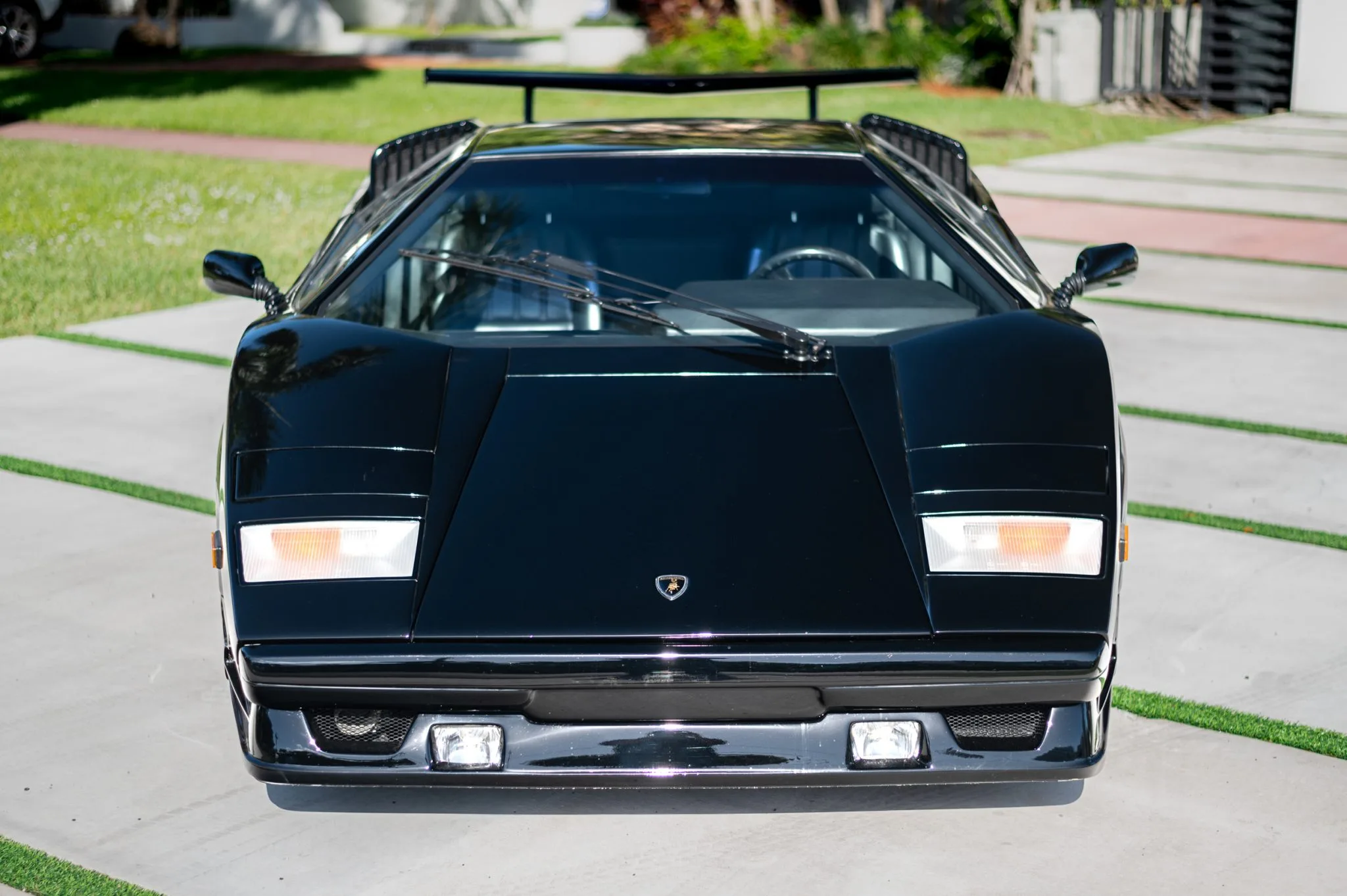 Because of its limited production run, the 25th Anniversary Edition it puts it in rare air for the collector market. It also was the launching point for a gentleman named Horacio Pagani to be set free to redesign the car's shape and aesthetic, while keeping it unmistakably a Countach. It was the most aggressive form of the Countach, with the most powerful version of the classic Lamborghini V12, the Quattrovalvole 48 valve version from the LP5000S, as its beating heart, laying down a massive-for-the-time 455 HP.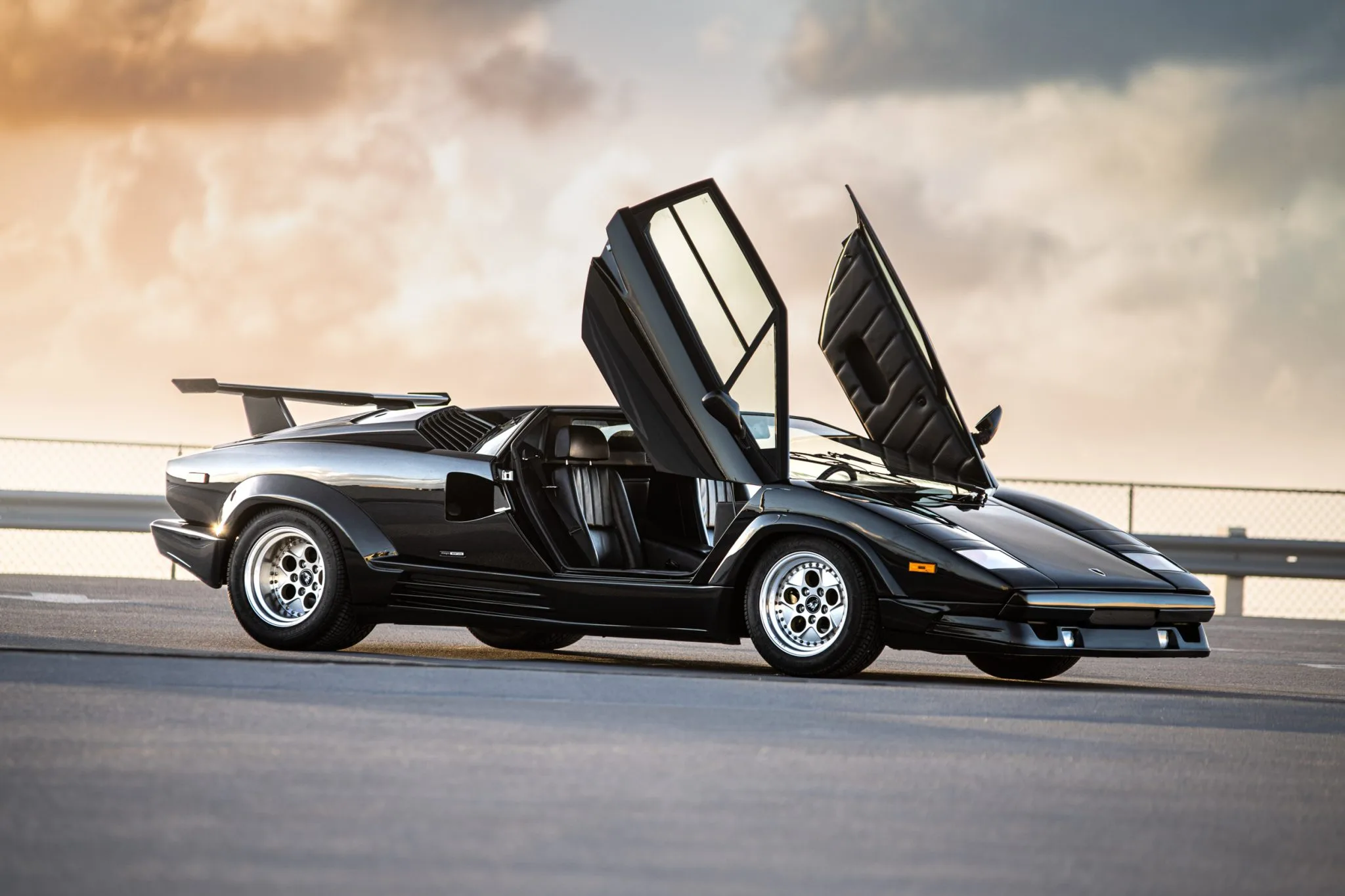 This particular example has a sleek black finish and features bodywork mounted over a tubular steel spaceframe, with scissor doors, NACA ducts, straked brake vents, and pop-up headlights. It also includes an optional V-shaped rear wing and a European-market front bumper. The car is equipped with multi-piece OZ Racing wheels wrapped in Pirelli P Zero Asimmetrico tires with 2018 and 2019 date codes.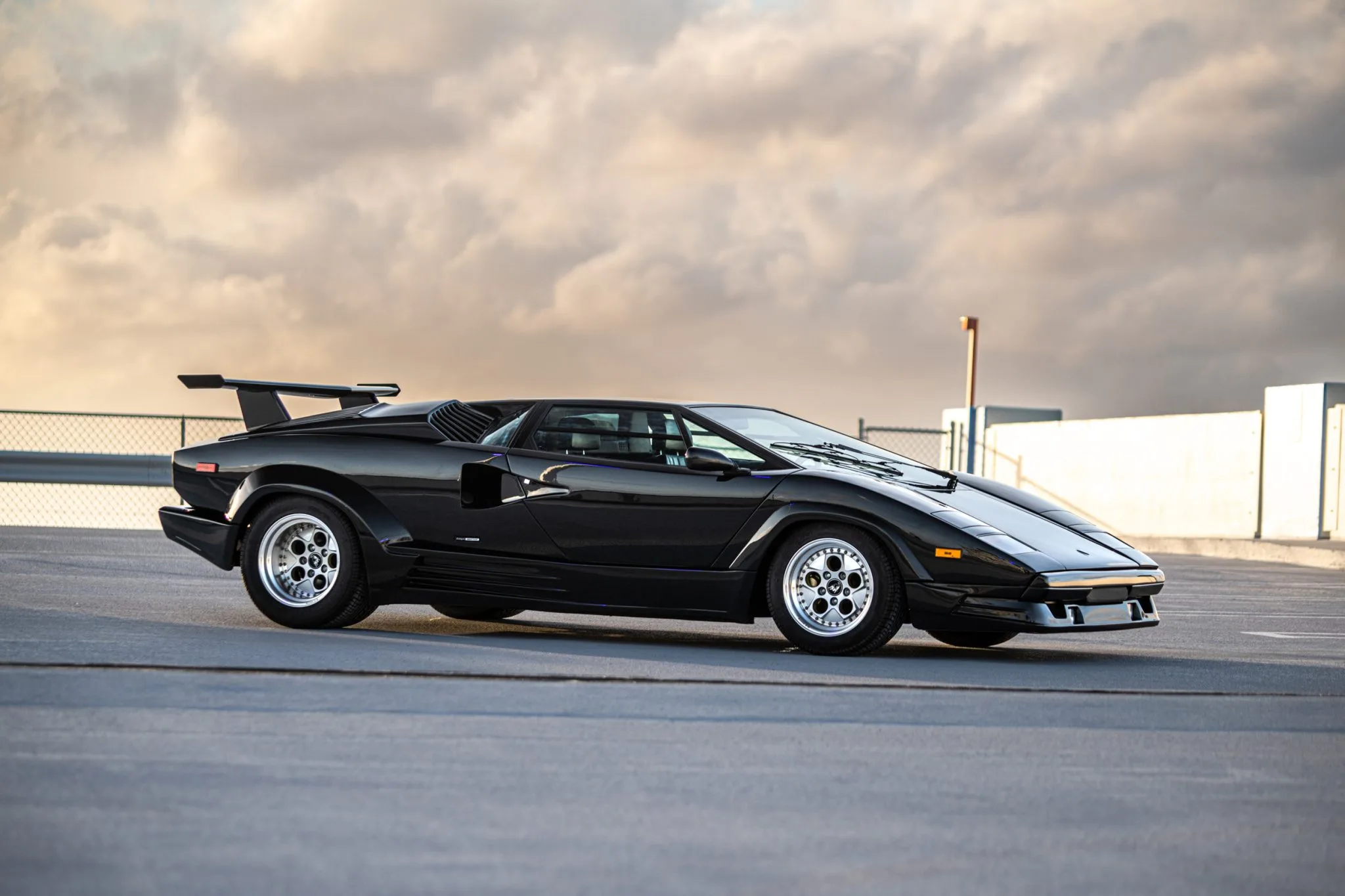 The Countach has fully independent suspension with coil springs and telescopic shock absorbers, and stopping power comes from four-wheel ventilated disc brakes. A replacement brake master cylinder was installed by Azaël Motorsport in December 2022, and the calipers were also rebuilt at that time.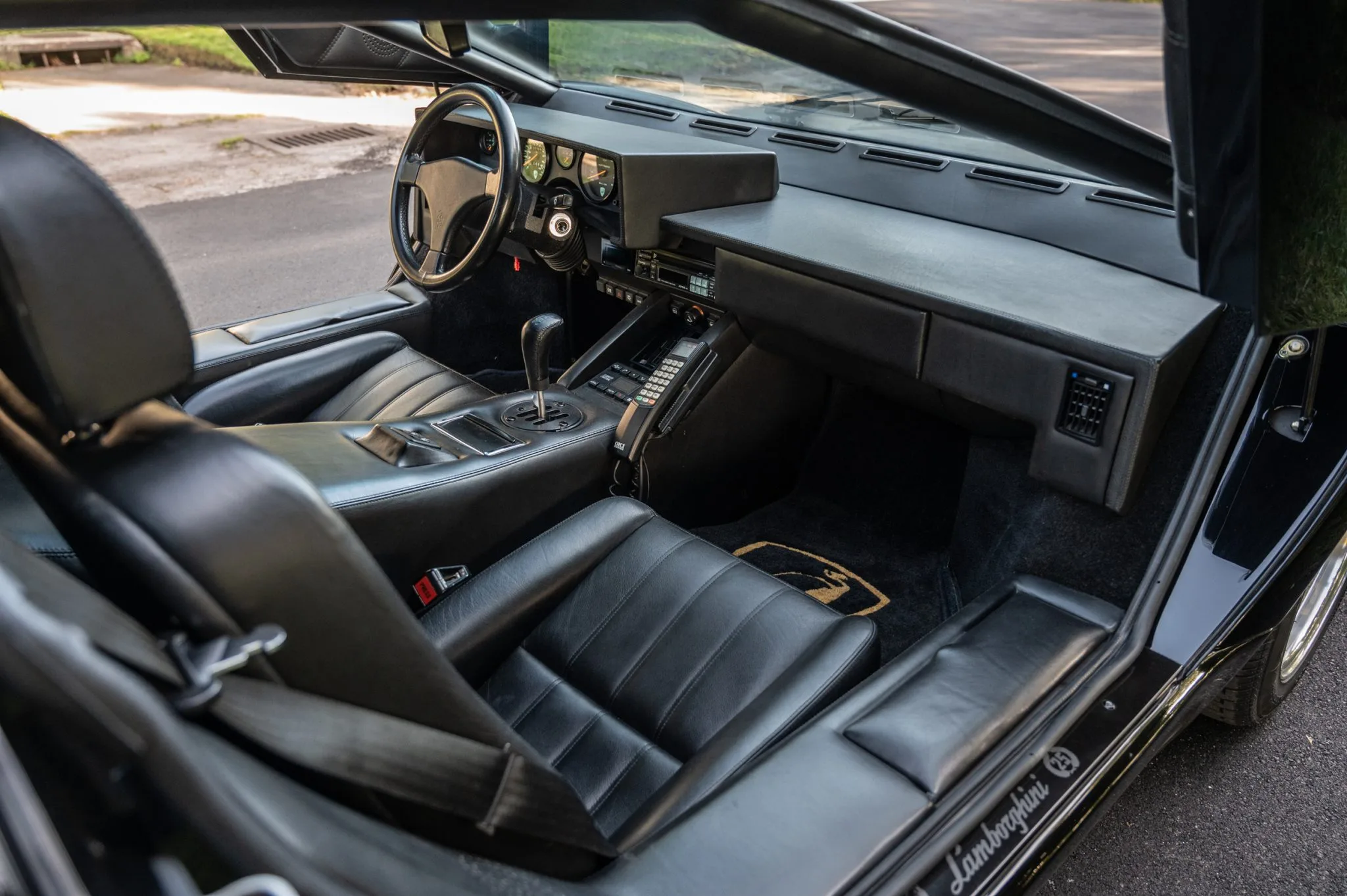 The interior boasts power-adjustable bucket seats trimmed in black leather, with a matching dashboard, center console, door panels, sills, and carpets. The car is equipped with electronic climate control, an Alpine CD stereo, power windows, and a gated shifter. The leather-wrapped steering wheel frames Jaeger instrumentation including a 320-km/h speedometer, a 9k-rpm tachometer, and auxiliary gauges. The odometer shows under 12k kilometers (7,300 miles), but total mileage is unknown.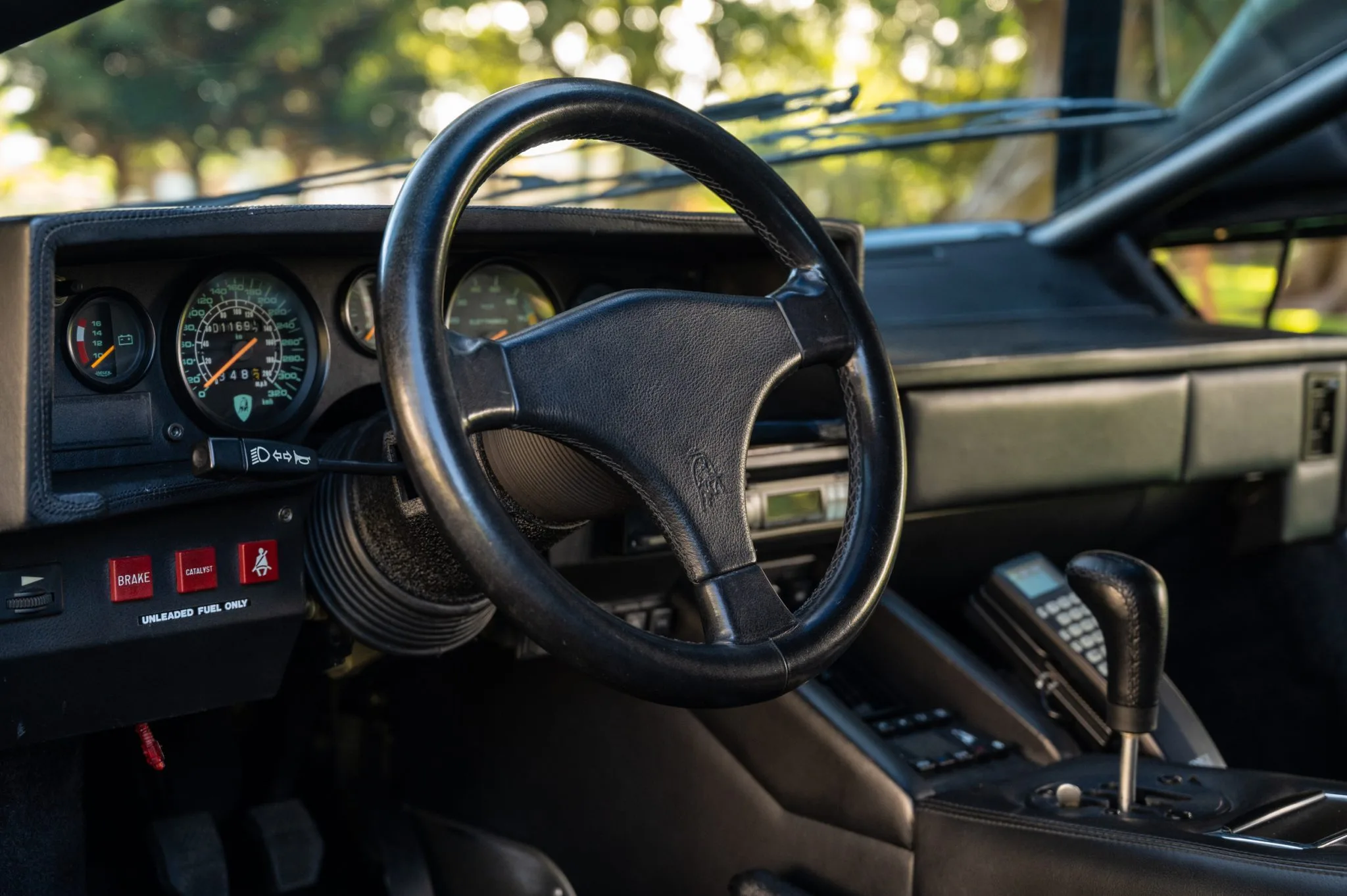 Under the hood, the 5.2-liter V12 engine was designed by Giotto Bizzarrini and features an aluminum block, aluminum cylinder heads, dual overhead camshafts on each bank, four valves per cylinder, and Bosch K-Jetronic fuel injection. The 25th Anniversary model's revised intakes allowed the radiators to be mounted vertically for improved cooling.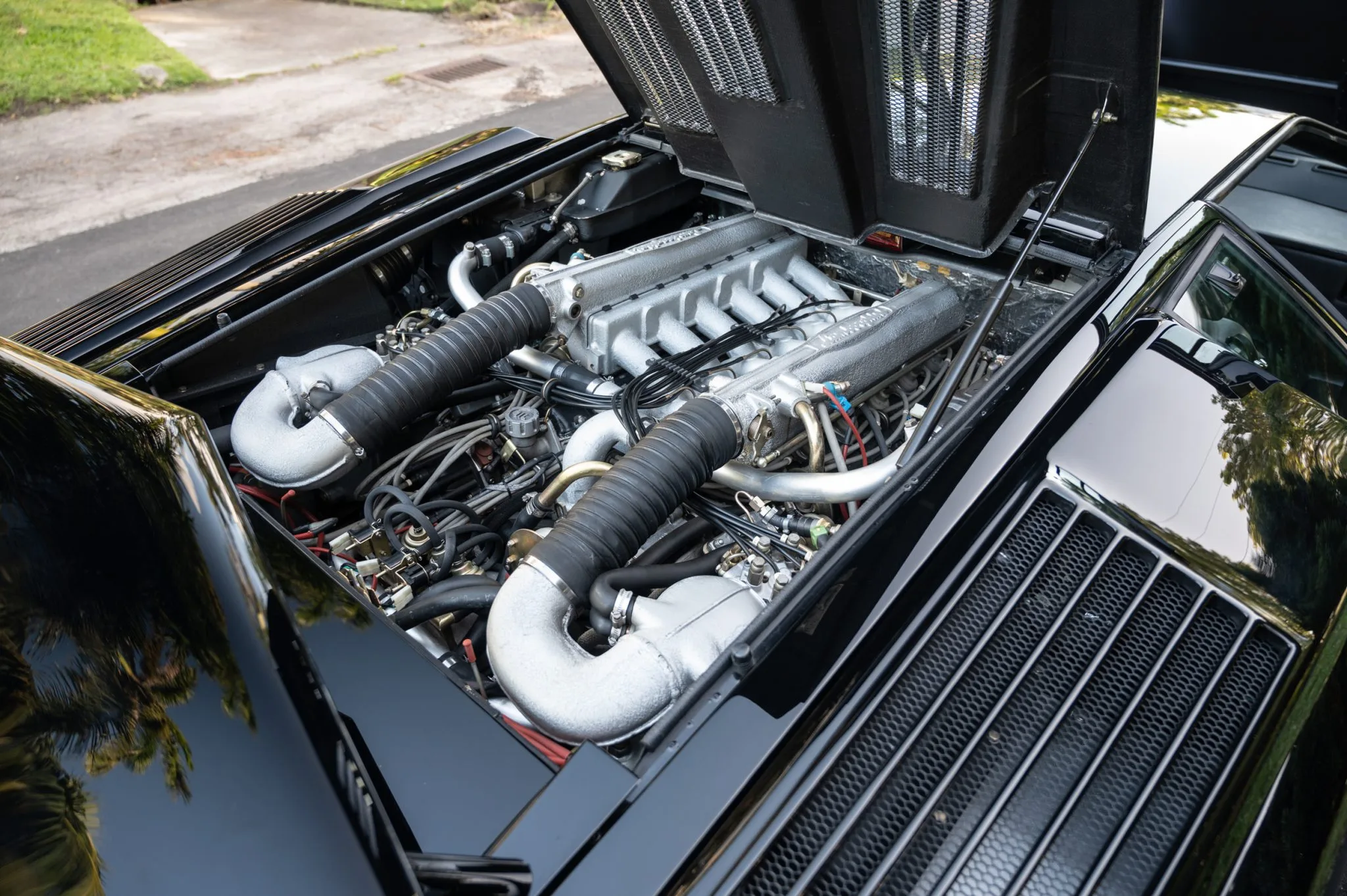 This 1990 Lamborghini Countach 25th Anniversary is an impressive representation of the extravagant 'poster car' and is being sold in excellent cosmetic and mechanical condition. Being formerly owned by Rock & Roll Hall of Fame member Rod Stewart,  this already rare vehicle becomes even more collectible and is poised to provide a thrilling and enjoyable driving experience on any open road. Head over to Bring A Trailer to learn more about this car.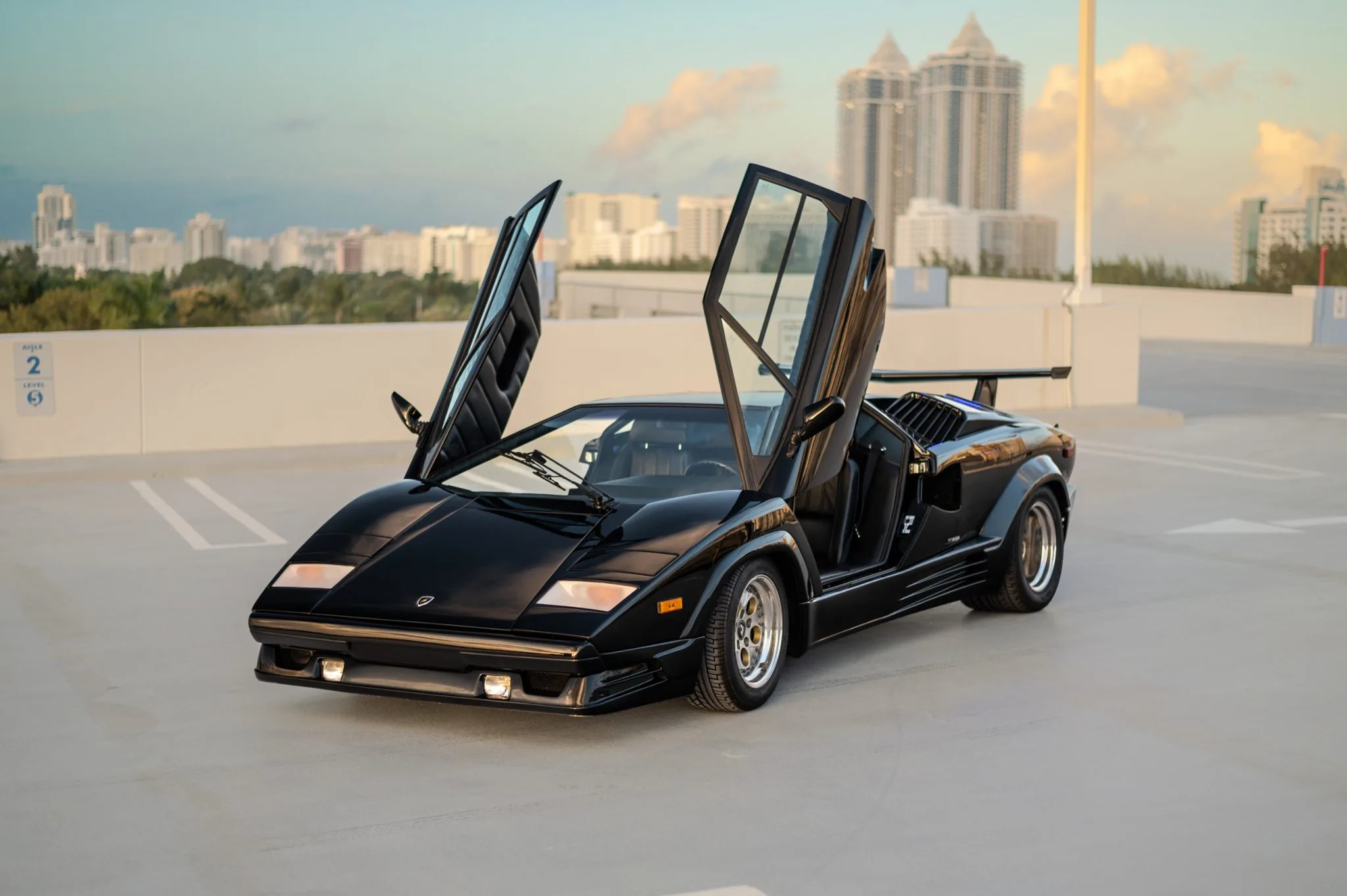 Note: All photos are courtesy of Bring A Trailer