Contents: Production Variants / Special Variants / History & Evolution / Specs & Performance / Pictures / Recent News & Posts
The Ultimate Guide To The Lamborghini Countach: Variants, Specs, Pictures, Performance & More
Years: 1974-1990 / Assembly: Sant'Agata Bolognese, Italy / Layout: Longitudinal, Rear mid-engine, rear-wheel drive / Engine: 3.9L - 5.2L Naturally Aspirated V12 / Units Made: 1,983 / Original price (base): $72,200 (1974) / Predecessor: Lamborghini Miura / Successor: Lamborghini Diablo
The Lamborghini Countach represented the backbone of the Lamborghini legend. Sure, the Miura came first and wowed crowds, but it was the Countach that took the brand to an entire new level. Once again, designer Marcello Gandini managed to draw a fascinating, unconventional car that left everyone speechless. Lamborghini wanted to build the most spectacular supercar ever made, one would be far more advanced than its time, one would bring even bigger impact than Miura did, one would become the dreamcar of every schoolboy in the following many years. When the Lamborghini Countach prototype was first shown at the 1971 Geneva motor show, there was a broad expression of wonder and excitement.
The Lamborghini Countach conceptualized sharp angles and sleek lines. Designed by Marcello Gandini, this visionary blueprint was originally introduced as the design for the Lancia Stratos Zero concept Car. Equipped with scissor doors, a cab-forward layout and a powerful V12 engine, the Lamborghini Countach was produced until 1990. With a total production number of almost 2000 units, the Countach remained in high demand for nearly two decades. In that time it got many upgrades and improvements all the way to the final Anniversary Edition car that ran from 1988 to 1990.
Below we take an in depth look at one of the most iconic supercars ever made, the Lamborghini Countach.
Lamborghini Countach Variants
Standard Countach Models
Lamborghini Countach LP400

Lamborghini Countach LP400 S

Lamborghini Countach LP500 S

Lamborghini Countach LP5000 Quattrovalvole

Lamborghini Countach LP5000 Quattrovalvole (U.S)

Lamborghini Countach 25th Anniversary Edition
Special Countach Models
Lamborghini Walter Wolf Countach

Lamborghini Countach Turbo S

Lamborghini Countach QVX

Lamborghini Countach F1 Safety Car

Lamborghini Countach Evoluzione
Lamborghini Countach Models: In Depth Guides
The car that sat on more male bedroom walls than any other. If people were surprised by the Miura, the Countach shocked the world. Its mid-mounted four-cam V12 engine and low, sleek, dramatic styling set a new standard for an Italian supercar. It was so unconventional, aggressive and futuristic that is cemented Lamborghini's position as the coolest maker of supercars on the planet.
Lamborghini Countach Special Editions
It turns out that while most of us thought the Lamborghini Countach was near perfect as a supercars, there were other (really rich) people who wanted more from their cars. That meant the creation of several special edition Countach cars over the years. There were also factory efforts that never made series production worth mentioning too. We go over some of them below.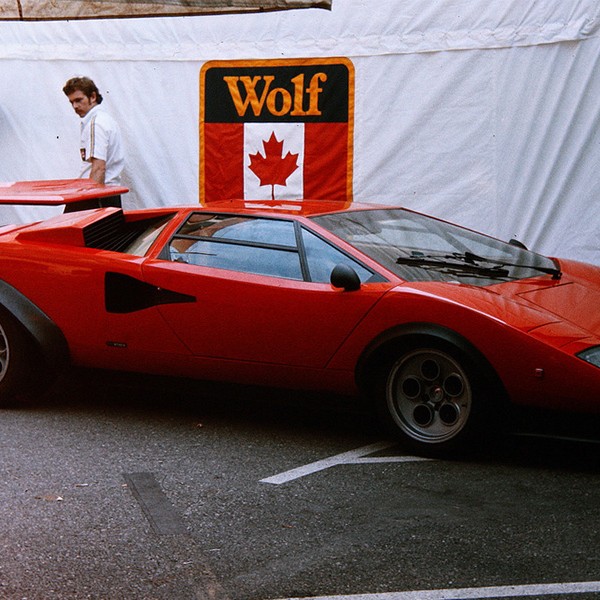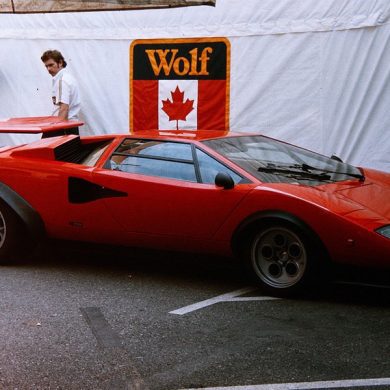 Walter Wolf Countach Special
Years: 1975-1978

Units: 4

Engine: 5.0L Nat Aspirated V12

Power: 447 hp @ 7,900 rpm

Torque: N/A

0-60 mph: N/A

Top Speed: ~ 196 mph
During the 1970s Walter Wolf made a fortune trading oil cargoes and providing technical services to the oil industry. In June 1974 he was the first customer to receive a Countach LP400 (chassis 1120006). This was painted white with a black interior and featured a unique roof-mounted aerofoil. He then asked Dallara to create a special version with more power. It was the code No. 1120148 "Walter Wolf Special" with an engine identical to the 5.0 L engine from the original 1971 LP500 prototype, good for 447 hp @ 7,900 rpm. Two subsequent Wolf Specials were produced.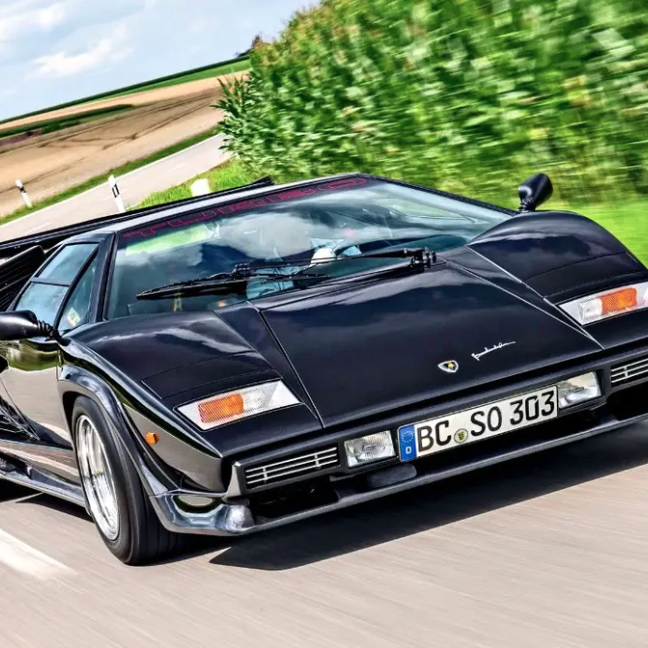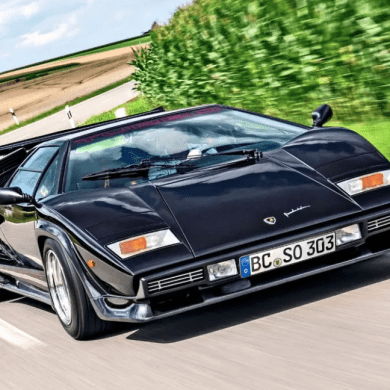 Lamborghini Countach LP500 S Turbo
Years: 1984

Units: 2

Engine: 4.8L Twin-Turbo V12

Power: 748 bhp

Torque: 646 ft lbs

0-60 mph: 3.7 seconds




Top Speed: 208 mph
In 1982, Max Bobnar, a Swiss-based Lamborghini distributor, had the ingenious idea his 1980 Countach LP400 S just wasn't fast enough, so he had Franz Albert put a pair of turbos onto the V12 engine resulting in the Countach LP400 S Turbo. Two modified turbocharged Countaches were made. One was based on an LP500 S and was painted black, while the other was based on a Series I LP400 S and painted metallic red. The 4.8 litre twin-turbo V12 had maximum power output of 748 hp and 646 lb ft of torque, good for 0-60 mph of 3.7 seconds and top speed over 200 mph.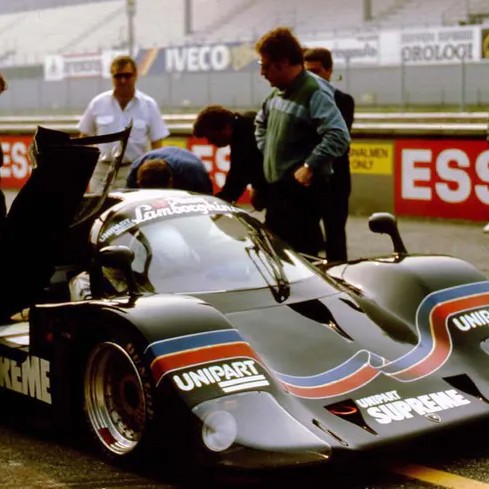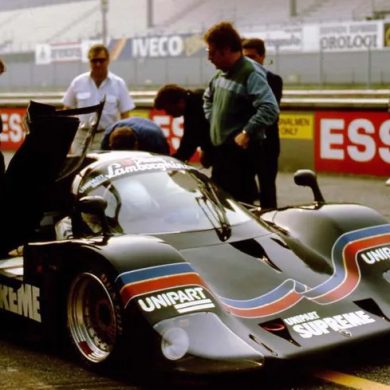 Lamborghini Countach QVX
Years: 1985 - 1987

Units: N/A

Engine: 5.7L Nat Aspirated V12

Power: 650 – 700 bhp

Torque: N/A

0-60 mph: N/A




Top Speed: 1N/A
The Lamborghini Countach QVX, occasionally referred to as the Lamborghini QVX, was a short-lived Group C sports racing car built in 1985. It was not built or designed by the Lamborghini factory, but instead used a Spice Engineering-built chassis and an engine derived from the Lamborghini Countach's V12. This was the Lamborghini Group C car that never quite made the big time.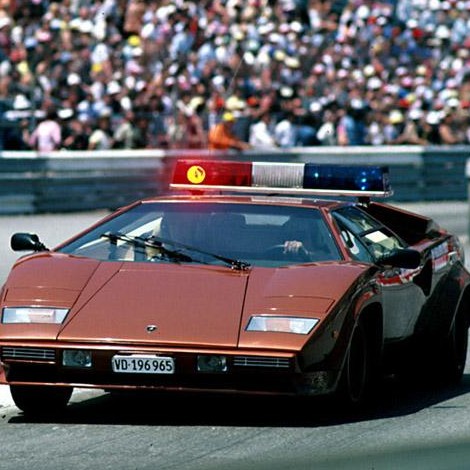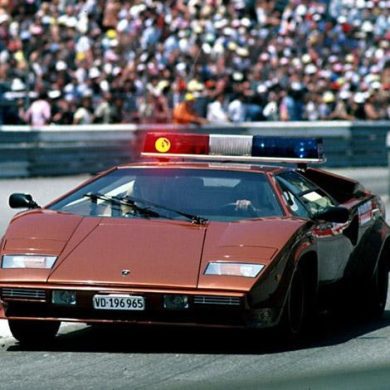 Lamborghini Countach F1 Safety Car
Years: 1981 - 1983

Units:

Engine: 5L Nat Aspirated V12

Power: 375 bhp @ 7,000 rpm

Torque: 302 ft lbs @ 4,500 rpm

0-60 mph: 5.6 seconds

Top Speed: 186.4 mph
Between 1980 and 1983, Formula One employed the Countach as its Safety Car during the Monaco Grand Prix. We definitely think all safety cars should look as cool as this Countach must have during the early 1980s. Even though Lamborghini did not participate it in F1, it shows how much the brands popularity in the 1980s made up for a lack of motorsport prowess.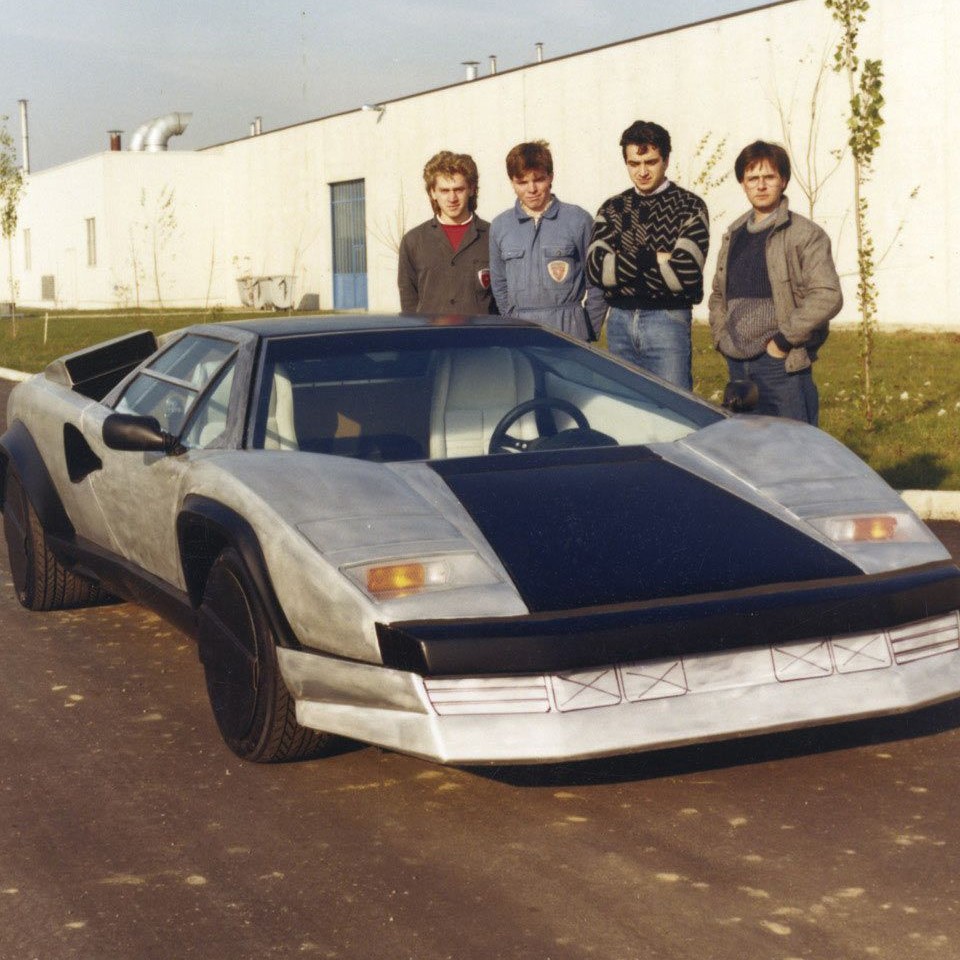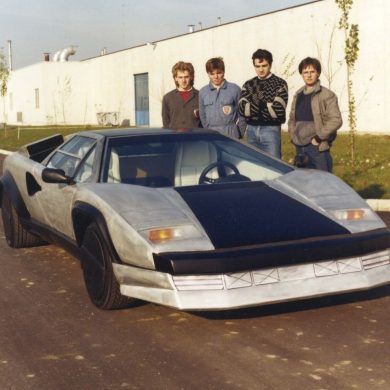 Lamborghini Countach Evoluzione
Years: 1987

Units: 1

Engine: 5L Nat Aspirated V12

Power: 490 bhp @ 7,500 rpm

Torque: N/A

0-60 mph: ~ 4.2 seconds

Top Speed: ~ 205 mph
The Evoluzione was designed and built in 1987 under the direction of Horacio Pagani, by the newly-formed 'Composites Department', they decided to change the steel space-frame of the original Countach to a chassis/body construction in composite materials. The entire cockpit and roof panels, central transmission tunnel, door sills and the front and rear were made in one piece of composite.
The Story. Lamborghini Countach History & Evolution
In 1970, Project LP112 was the code name given to what would ultimately become the Countach. The Countach name came from a styling assistant who said the Piedmontese term "contacc!"—an excited term of awe—upon seeing the final concept. The concept shown in 1971 was a huge hit and it took till 1974 before we saw the first production Countach.
The first Countach generation was named LP 400. The bodywork was made of aluminum alloy bonded on a lightweight tubular spaceframe chassis designed by Paolo Stanzani. Suspension was double-wishbones all around, coupled with strong ventilated disc brakes. The engine was originally planned to be a 5-liter V12 good for 440hp, but overheating and reliability problems halted the development and forced Lamborghini to settle on its proven Bizzarrini-designed 3929cc V12. The engine was mounted longitudinally with the gearbox and clutch located in front of the engine. The gearbox was a 5-speed manual. Power transferred back to the rear wheels by a driveshaft running inside the dry engine sump. This arrangement improved front-rear weight distribution leading to better handling and it shortened gear linkage thus made gearchanges more precise.
The innovations in engine and transmission placement worked, with the first-generation Countach making 325 bhp @ 7,500 rpm and 260 ft lbs @ 5,500 rpm, leading to a very quick 0 to 60 mph in around 5.9 seconds and top speed of 181 mph.
Through the years, the Countach continually evolved. The earliest 1974 models, known as "Periscopio" for their unique periscope-style rear-view mirror setup, are the purest from a styling standpoint, without the big scoops, vents, wings, and flares that would come to epitomize the later cars.
By 1980, Lamborghini Automobili was in bankruptcy. When new owners came into the picture in 1982, the Countach was finally federalized for U.S. sales—a market that would come to be the automaker's largest. In 1982, the V12 was enlarged to 4754cc, hence a new designation LP500 (also known as LP5000S in the United States). Tougher emission standard called for reducing compression ratio from 10.5:1 to 9.2:1. Still, the larger engine produced 375 hp and 302 lbft of torque to restore the performance of LP400, despite the additional weight. Performance was not very different although many said the car felt sportier. Other areas were basically unchanged from the previous car.
For 1985, the Countach LP5000 QV was introduced, QV standing for "quattrovalvole," or four-valve in Italian. True to its name, the now-5.2-liter V-12 was given a four-valves-per-cylinder head for increased efficiency, as well as another bump in output to 455 horsepower when equipped with six downdraft Weber carburetors (leading to these being commonly known as "Downdraft" cars), or 415 horsepower with the Bosch fuel injection U.S.-market cars received to meet Federal emissions standards. American-spec cars also got larger, heavier impact bumpers than their European counterparts and different engine fuel system because of stricter emission requirement.
Arriving in 1988, the 25th Anniversary Edition Countach received an even more outrageous restyle by Horacio Pagani (yes, that Horatio Pagani). The 25th Anniversary Edition Countach was often seen as a tribute to 1980s excess as well as a caricature of the earliest Periscopio models. Mechanically, it was nearly identical to the 5000QV, except that several changes were made to solve well known Countach issues. More ventilation holes were opened in the air dam, side skirts and engine lid in order to better cool the brakes and engine. The air box intakes were also enlarged.
The Lamborghini Countach was the defining supercar of the late 1970s and 1980 before it was finally discontinued to make way for the Diablo in 1990.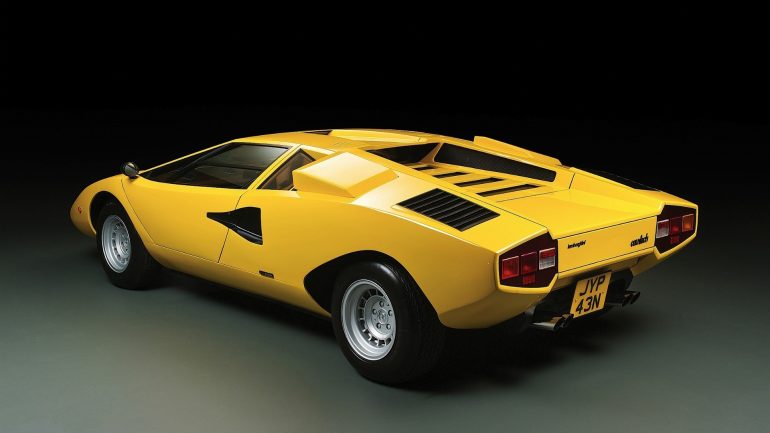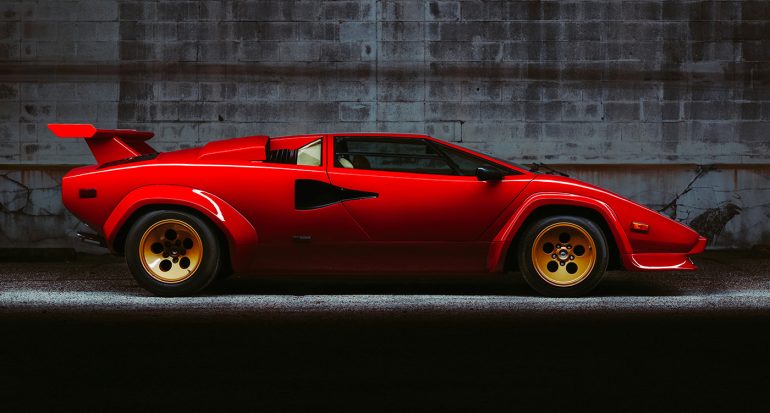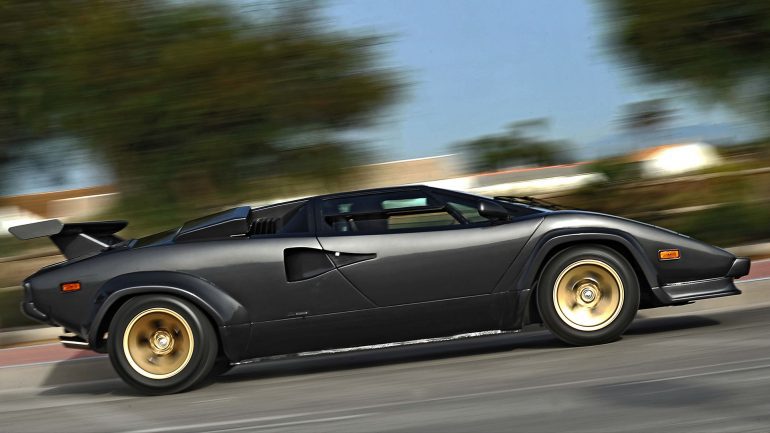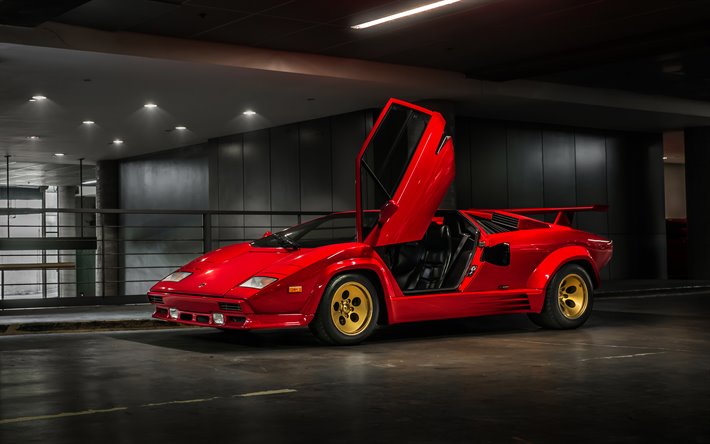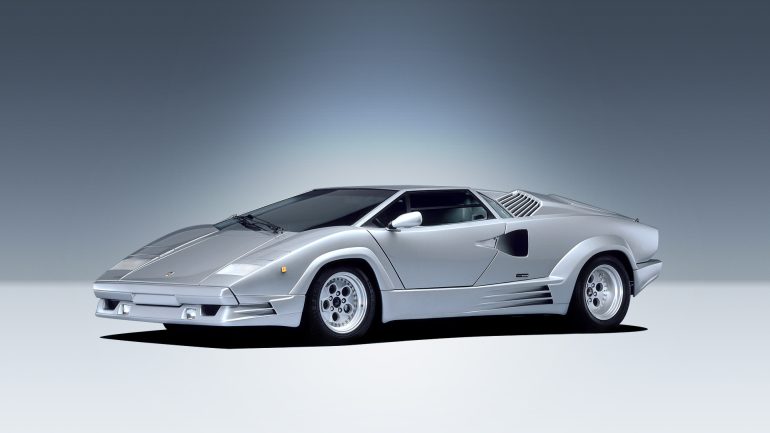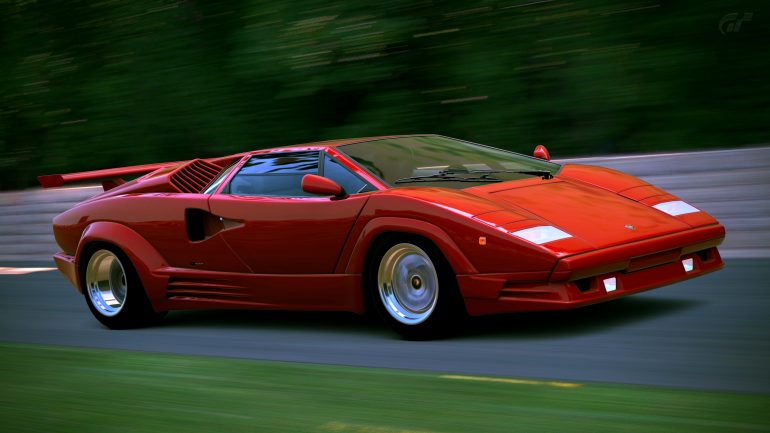 Lamborghini Countach Specs & Performance
A summary of production Countach specifications and performance numbers.
| Model | Countach LP400 | Countach LP400S | Countach LP500S | Countach LP5000S QV | Countach QV 25th Anniversary |
| --- | --- | --- | --- | --- | --- |
| Year of production | 1974-1978 | 1979-1982 | 1982-1984 | 1985-1988 | |
| Number produced | 157 units | 237 units | 321 units | 610 units | |
| Layout | Mid-engined, Rwd | Mid-engined, Rwd | Mid-engined, Rwd | Mid-engined, Rwd | |
| Size mm (L/W/H/WB) | 4140/1890/1070/2450 | 4140/1890/1070/2450 | 4140/1890/1070/2450 | 4240/2000/1070/2500 | |
| Engine Summary | 4L Nat Aspirated V12 | 4L Nat Aspirated V12 | 4L Nat Aspirated V12 | 4L Nat Aspirated V12 | |
| Cylinders | V12 | V12 | V12 | V12 | |
| Camshaft | DOHC | DOHC | DOHC | DOHC | |
| Valves | 2 Valves/Cylinder | 2 Valves/Cylinder | 2 Valves/Cylinder | 4 Valves/Cylinder | |
| Capacity | 3929 cc | 3929 cc | 4754 cc | 5167 cc | |
| Power | 325 bhp @ 7,500 rpm | 325 bhp @ 7,500 rpm | 455 bhp @ 7,000 rpm | 455 bhp @ 7,000 rpm | |
| Torque | 260 ft lbs @ 5,500 rpm | 260 ft lbs @ 5,500 rpm | 340 ft lbs @ 5,200 rpm | 340 ft lbs @ 5,200 rpm | |
| Gearbox | 5-Speed Manual | 5-Speed Manual | 5-Speed Manual | 5-Speed Manual | |
| Suspension (F/R) | All: double-wishbones | All: double-wishbones | All: double-wishbones | All: double-wishbones | |
| Tires (F/R) | 205/70VR14 / 215/70VR14 | 205/50VR15 / 345/35VR15 | 225/50VR15 / 345/35VR15 | 225/50VR15 / 345/35VR15 | |
| Weight | 2862 lbs | 2970 lbs | 3256 lbs | 3274 lbs | |
| 0-60 mph | 5.9 seconds | 5.9 seconds | 5.6 seconds | 5.2 seconds | |
| 0-100 mph | 13.1 seconds | 13.1 seconds | 12.9 seconds | 10.6 seconds | |
| Top speed | 181.4 mph | 181.4 mph | 186.4 mph | 182.1 mph | |