You're just a quick Google search away from discovering that there are A LOT of mind-blowingly-expensive cars out there. Take your pick from any variation of search terms like "most expensive cars in the world", "highest price paid for an automobile" or "most valuable cars ever made", and be prepared for results that will probably surprise you; a list of cars that is more diverse and extensive than you're probably thinking right now.
It's no longer uncommon to see automobiles being sold for well into the tens-of-millions, with auction sales – particularly for classic cars – skewing prices upwards into the stratosphere.  Our list is focused on cars that can still be bought from the manufacturer brand new, either as a new build or right off the showroom floor (no auctions or older cars). We've gone ahead and done the work of filtering candidates from this interestingly vast pool of cars, using further criteria (outlined below) which allows us to whittle the shortlist down to 'just' 20 multi-million-dollar cars.
Still for sale or not explicitly declared by the producer as being discontinued
Well beyond the concept phase (i.e. it's actually going into production, if not yet already)
While it's totally expected that all of these cars will be built in extremely limited quantities, one-off models are not included
Even with all of these filters in place, compiling this list still presented some challenges. Given these cars' limitless and bespoke customization options – in addition to limited-edition trims and special packages  – actual prices can have little to no bounds. So, we go on the best information that's out there with regards to "starting prices", which manufacturers aren't shy to asterisk as being "estimates" or "uh…we'll tell you sometime after we get your down payment". Everyone's usually fine with this arrangement – that's just how things work at this level of the game.
Prices can even change drastically throughout the production process (and from as early as the concept phase) as automakers and customers encounter their own boons and obstacles – it's amazing for example, how much currency exchange rates are at play when it comes to determining the final MSRP. Things like this may notably increase or even decrease previously marketed prices. Ultimately, $2.0 Million (USD) ended up being the baseline for entry onto this list. We tried to include a wider range of "supercars", but at this stage our hand was forced to declare this as a hypercar-only space. That's how crazy things have become, but I digress…
Hypercars are the new zenith in today's automotive landscape, transcending the boundaries of the supercar to create a space occupied only by the most outlandish things that can still be called cars. While some of the relatively larger luxury and exotic car companies have created their own interpretations of the hypercar, many of these vehicles have been crafted by specialty automotive boutiques or singular-focused companies who are looking to showcase new technologies or smash land speed records. It is these very outfits that we will be focusing on, in this list of hypercars that are available to purchase in 2021. In terms of the everyday automobile, none of these will be household names; but they will be more than familiar to those who worship the automotive deities.
Bentley Bacalar – $2.0 Million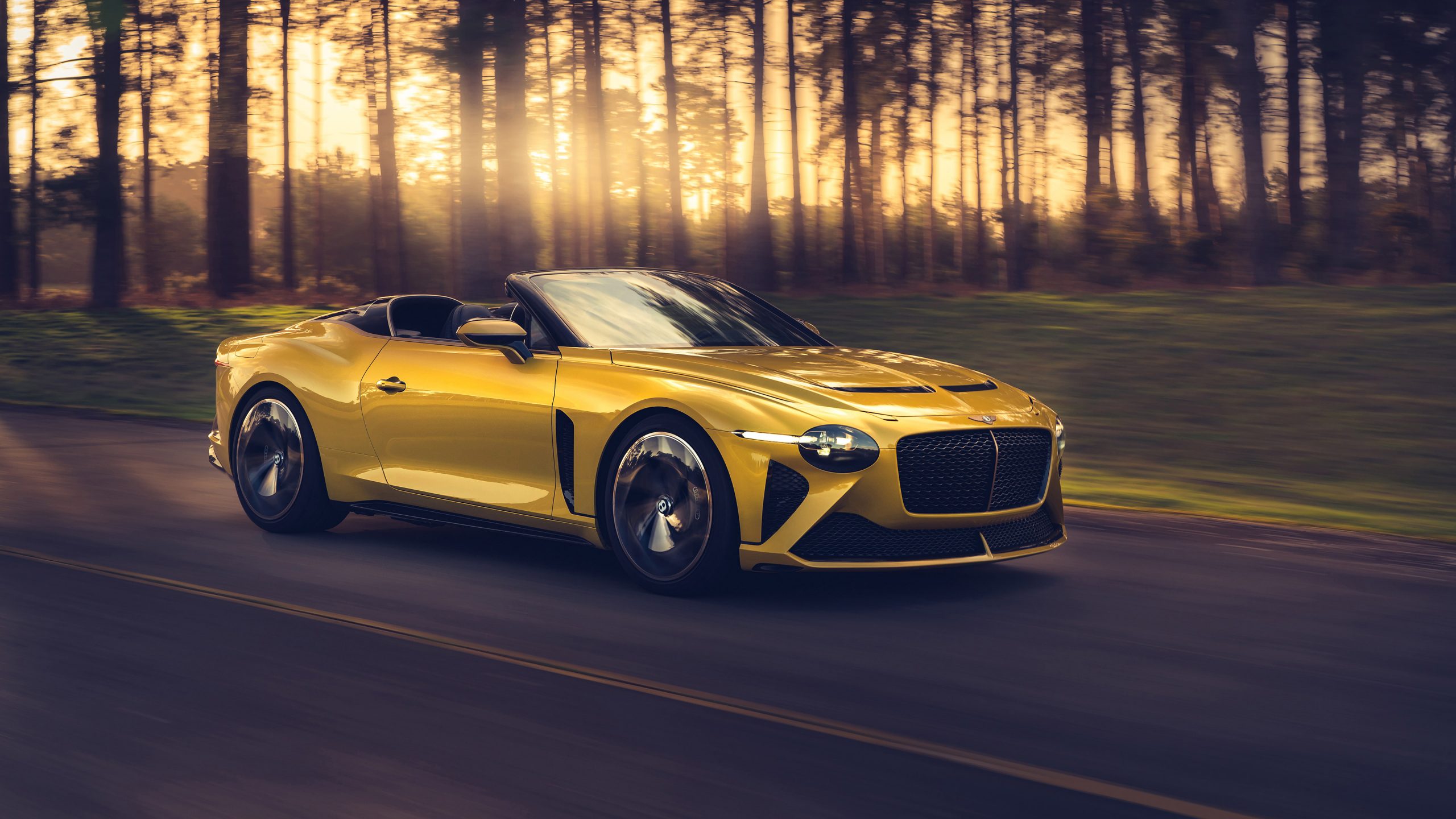 So what's the most expensive, modern-day Bentley money can buy? That would have to be the $2,000,000 Bentley Bacalar, a two-seater, convertible luxury sports car that comes with the famous W12 engine and uses 5,000-year-old wood for its interior trim. While its engine is the evergreen W12 6.0L TSI unit that has been around since 2003, it has been further enhanced for the Bacalar to offer the smoothest ride possible, and still provide a massive 650 hp and 900 Nm of torque. Despite being closely related to the Continental GT, Bentley still had to produce over 750 custom parts for this car even though they only plan on releasing just twelve units to the public. While not normally considered a 'hypercar' marque, this particular Bentley however, certainly checks all the right boxes.
Ferrari Monza SP1 & SP2 – $2.0 Million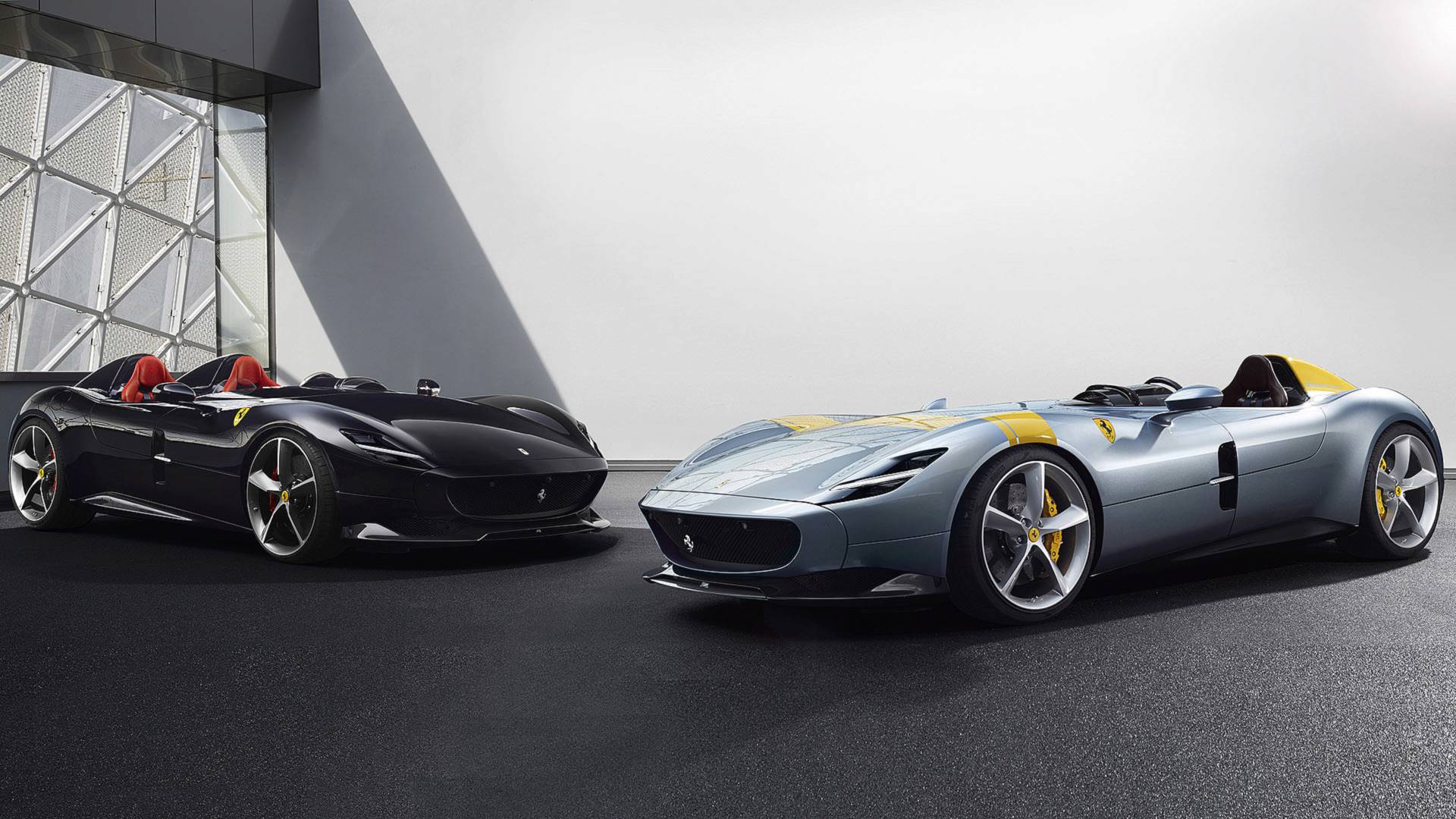 Both the Monza SP1 and SP2 are based on the Ferrari 812 Superfast and come with a 6.5L V12 engine with 810 hp sent to the rear wheels. An aluminum chassis and carbon fiber body make for a lightweight car with an absurd power-to-weight ratio. Expect a sub-3-second sprint from standstill to 60 mph, and scintillating 7.9 seconds to get up to 125 mph. Top speed will be around 186 mph. The primary difference between the two models is that the SP1 is a single seater, while the SP2 is a two-seater, with each configuration also impacting other elements of the car. The Monza SP1 has a tonneau cover, while the SP2 gets rid of the cover to make room for the second passenger. There is small windscreen and a second roll bar hoop in the SP2, which further differentiates the two designs from one another. We don't think these cars will be approved for road use, so expect them to be track-day-only machines. Furthermore, only a maximum of 500 examples will be produced.
Lotus Evija – $2.1 Million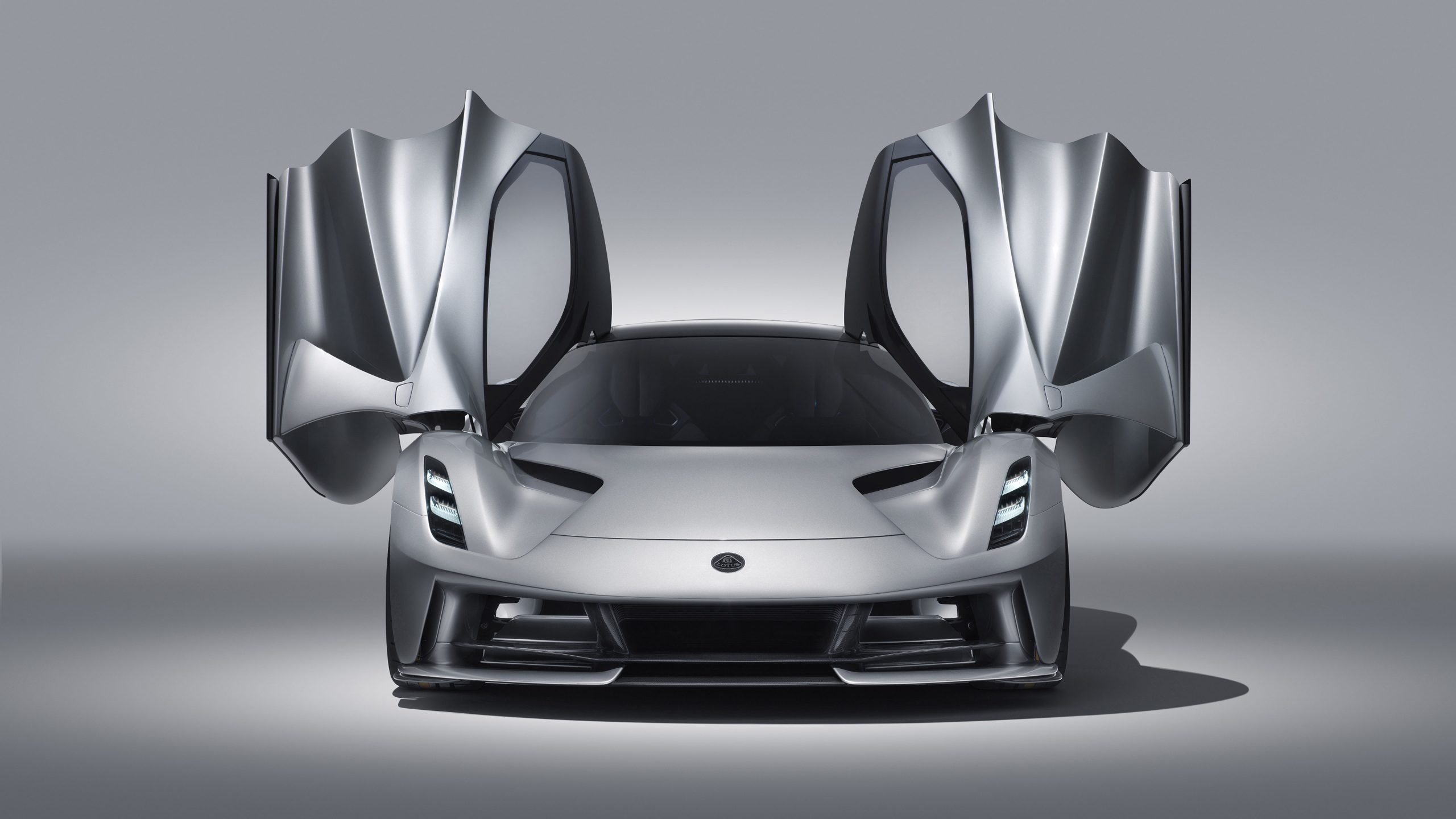 Lotus has been hyping their new fully-electric automobile, going as far as saying that the Evija will be a "mind-blowing supercar". The car features two electric motors which output its outrageous 2,000 hp. The battery is placed in the middle of the car where a typical internal combustion mid-engine car would have its beating heart, helping it to achieve an ideal weight distribution. Lotus sought to strike the perfect balance between a track car and a road car, and that extends to the cabin – a minimalist, driver-focused interior design but with plenty of the comfort and convenience features you'd expect in a civil grand tourer. The Lotus Evija has been named as 'The One to Watch' in Top Gear's 2021 Electric Awards .
McLaren Speedtail – $2.3 Million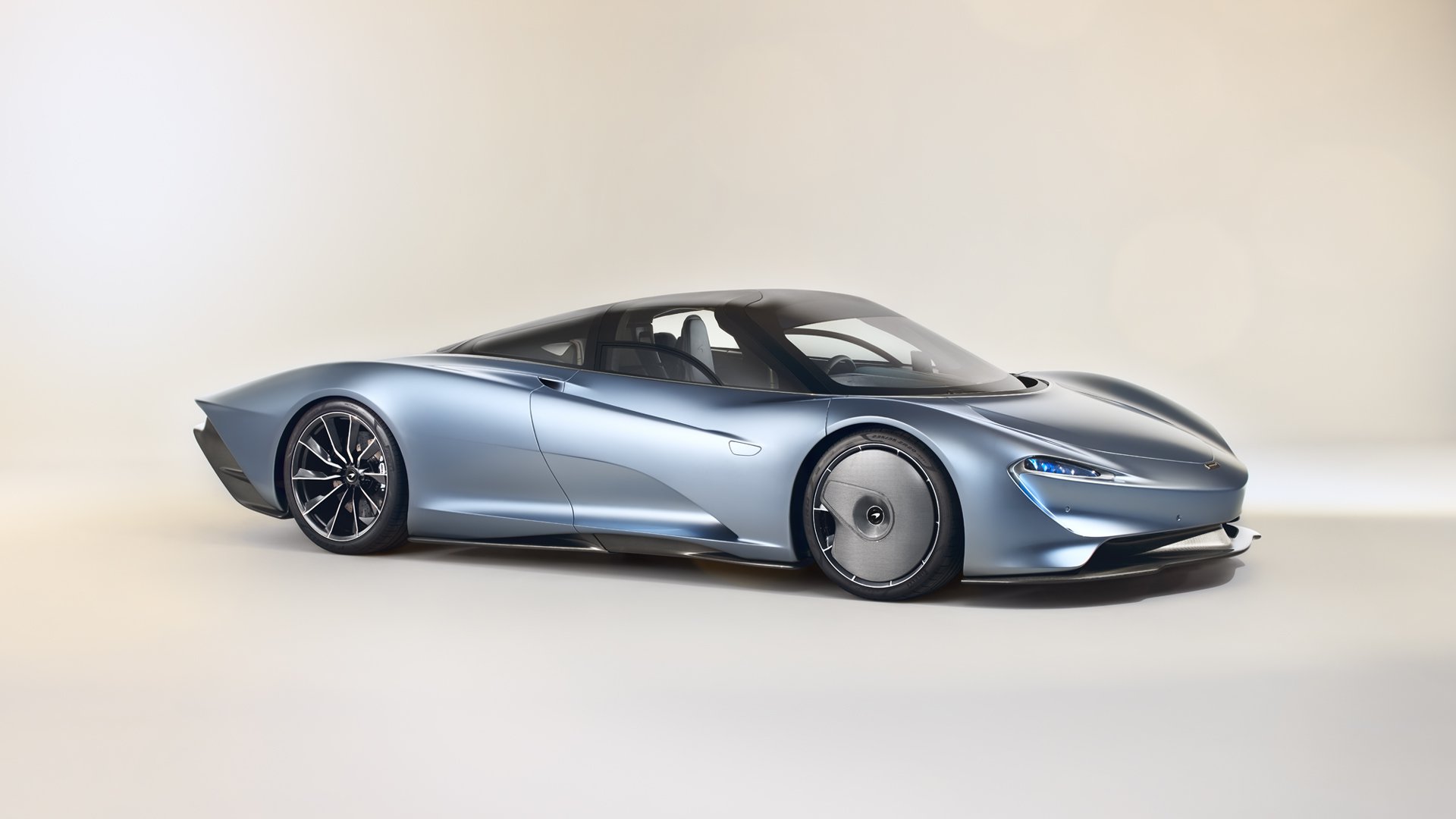 Meet the new Speedtail – an aptly-named addition to McLaren's Ultimate Series of automobiles. This limited-edition car – of which only 106 examples will be built – represents McLaren's unyielding pursuit of maximum top-speed. Whereas other McLarens blend handling, acceleration, and driving dynamics in a harmonious package, the Speedtail has a more singular focus. That focus is speed; ludicrous amounts of it. McLaren has labeled the Speedtail a Hyper GT, which seems fitting given the excess of the car and its abilities. This 1,055 hp car will take you to 250 mph, and then to the Opera, on the same set of tires (to paraphrase McLaren spokesperson, Wayne Bruce). More than that, the Speedtail is a car that reminds us that the automotive world serves to inspire and excite us, as much as it does in moving us from one place to the next. Though, in the case of the Speedtail, it moves us unlike anything else out there.
Rimac Nevera – $2.4 Million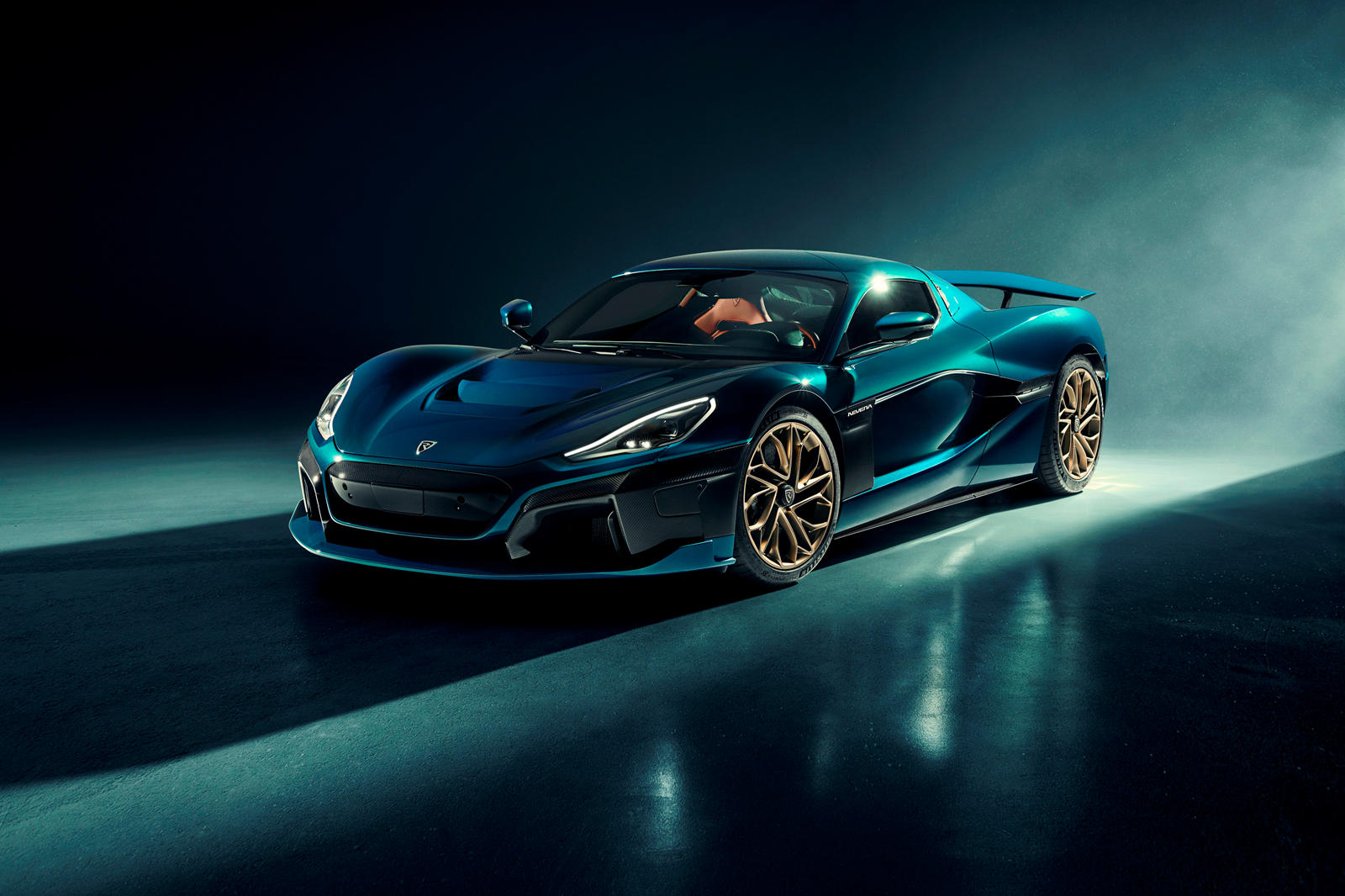 Although it is not the first EV to be powered by 4 permanent-magnet electric motors, the Rimac Nevera does come with its own unique electric drivetrain design. By strategically placing a pair of 200 kW electric motors in front and another two 500 kW electric motors in the rear, the engineers were able to give the rear-biased Nevera an ideal 48:52 (front:rear) weight distribution. It's probably a good thing that this Rimac was built with a predisposition to exhibit ballet-like agility, because it's going to need all the grace in the world to tame all that's brewing within. In combination, all of the 4 electric motors can generate up to 1,914 hp (1.4 mW) and 1,740 lb-ft of torque (2,360 Nm). This allows the Nevera to absolutely annihilate the popular 0-60 mph benchmark in just 1.85 seconds, with an equally impressive 1/4 mile time of just 8.6 seconds – good enough to make it the fastest production vehicle ever made, by some margin. Top speed is stated as 258 mph (412 km/h).
Pininfarina Battista – $2.5 Million
I doubt that anyone would be offended – least of all, Pininfarina – if the Battista was mistaken as 'just another' one of Ferrari's super cars. After all, the design elements are deliberately signature from the company; and that's really the best part of it all. Beneath the silhouette lies something less familiar – the absence a typically mid-mounted combustion engine, for one. The Ferrari…. I mean…. Pininfarina Battista is fully-electric, and beyond that very notion, things only start to get even more crazy. The Battista utilizes 4 motors – one for each wheel – which produce a combined 1,900 hp and 1696 ft-lb of torque. That level of performance and technological sophistication won't come cheap either, with each car priced at around $2.5 million USD. The decision by Automobili Pininfarina to start producing electric cars right off the bat came relatively easy for the company, which was not tied down by a past involving the combustion engine – they could begin their journey with a clean (no pun intended) slate.
Mercedes-AMG Project One – $2.7 Million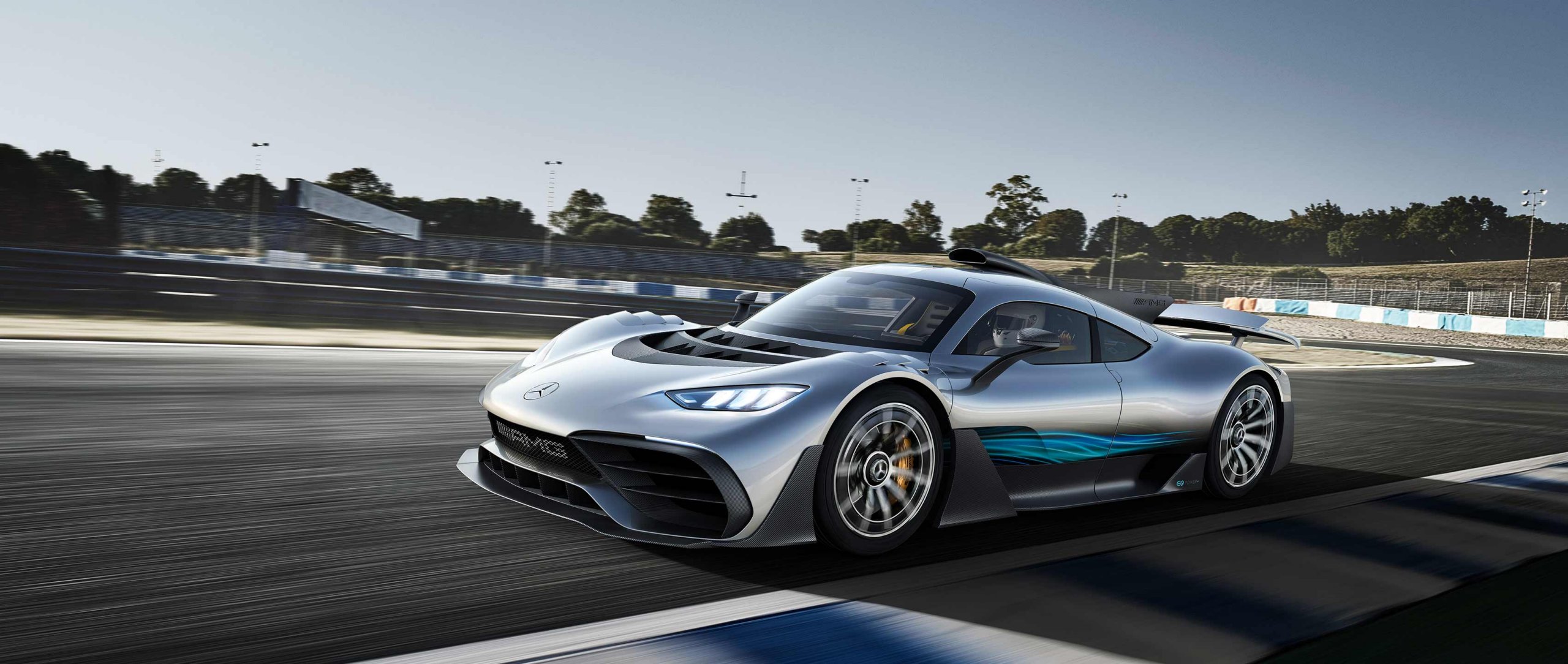 After months of teasing and speculation, Mercedes-AMG has officially unveiled the world's first road legal car equipped with a Formula 1 powertrain – the 1,000 hp Project One. Its 4-digit power output comes from an improved version of the hybrid system found inside the W08 F1 car, which also includes a turbocharged 1.6L V6 engine and four electric motors. The two front electric motors on the Project One are of the latest and greatest technologies available, with each unit being capable of revving up to 50,000 rpm and producing 160 hp on their own. The third electric motor is integrated into the turbocharger, while the fourth is mounted directly on the car's combustion engine, producing another 120 hp of the Project One's total power output of "beyond 1,000 hp". Mercedes-AMG has also claimed that the turbo lag on the Project One is not only eliminated in this setup, but the response times should now be shorter than those cars powered by a naturally-aspirated V8.
Koenigsegg Jesko – $2.8 Million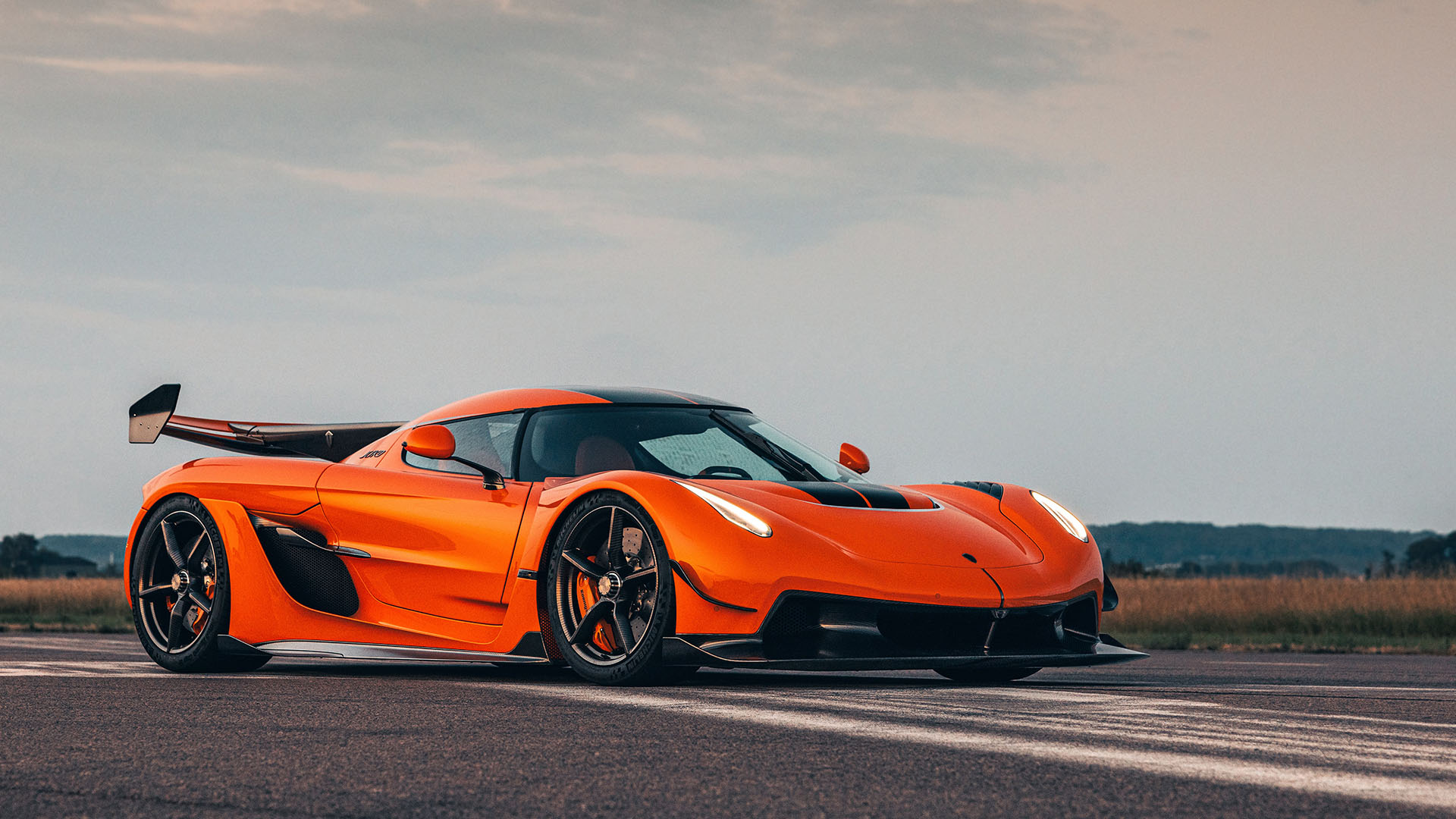 The Koenigsegg Jesko was unveiled at the most recent Geneva Motor Show to date – the 2019 edition –  drawing a lot of attention in Switzerland when the covers came off. This was a brutal looking car in true Koenigsegg tradition; with a claimed top speed of 300 mph, from what they claim is their lightest and most powerful 5.0L twin-turbocharged V8 engine yet. Numbers like 1,600 hp on E85 biofuel and 1,280 on regular gasoline were mentioned, along with a maximum torque of 1,106 lb-ft requiring a special 9-speed multi-clutch gearbox built in-house by Koenigsegg. At 170 mph, the aerodynamic design of the Jesko with its massive rear wing at play, creates 2,200 lbs of downforce … at its top speed, this number increases to more than 3,000 lbs of downforce!
Bugatti Chiron $2.9 Million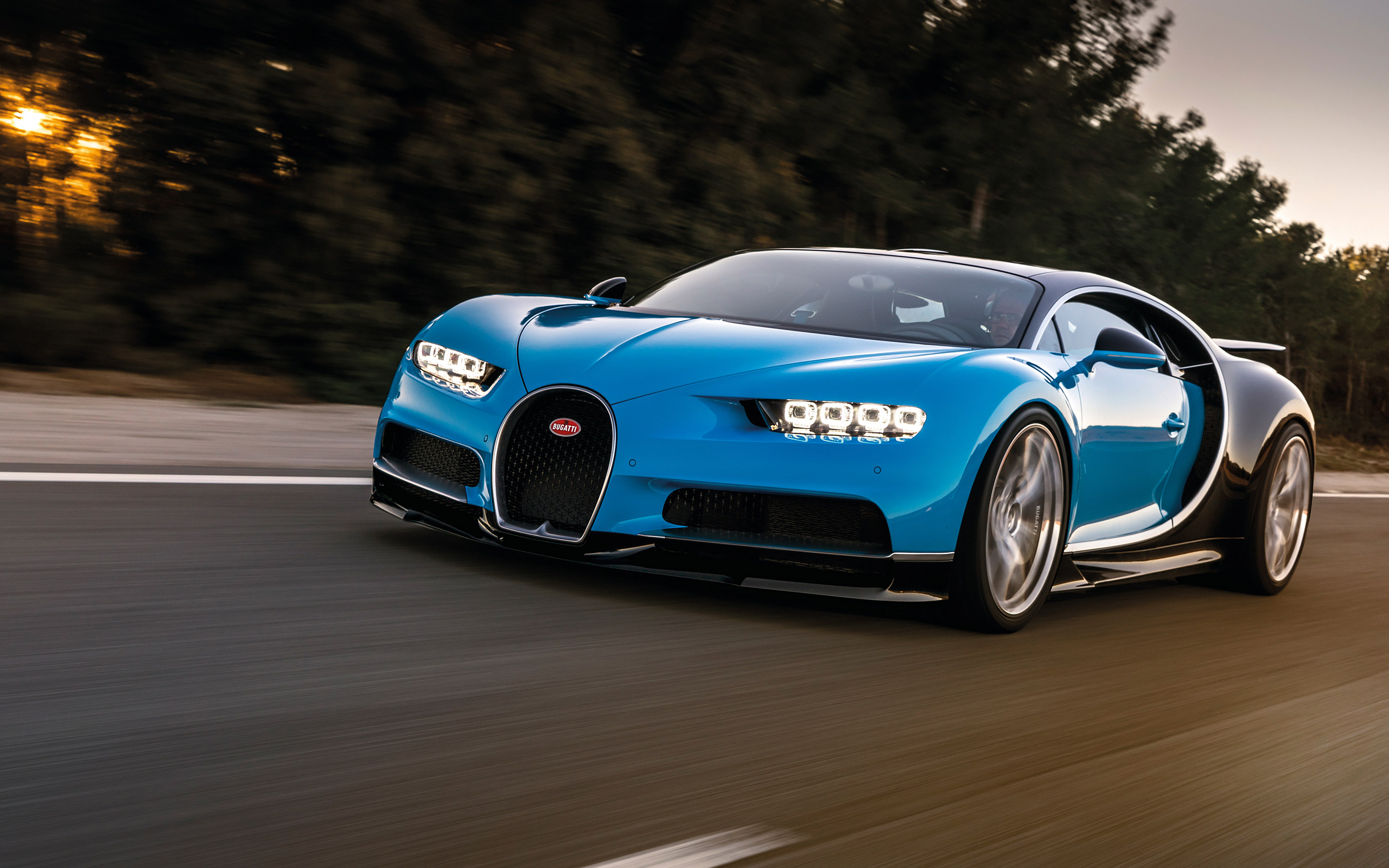 With a name honoring Louis Chiron – Bugatti's Grand Prix driver in the 20s and 30s, who swept up virtually all the major races he participated in – the stakes were always going to be raised even higher. Operating beyond the known best-standard in any field is incredibly tough; new battle lines had to be drawn. Alongside the pre-marketing activity, which led to those hundreds of names on the pre-order list, Bugatti tested the Chiron extensively across several continents. This was to ensure that whatever the conditions, it was head and shoulders above the competition. The 8.0L W16 from the Veyron is no bad place to start from any perspective; that engine had no shortage of power, producing 1183 hp in 'SuperSports' configuration – at launch, the fastest production car in the world. With the Chiron, Bugatti has built upon that blueprint and founded an entirely new platform – one which has seen extensive improvements in all areas over its predecessor. It is stunning, it is capable, and it has the price tag to match. The "base" Chiron is still a monster.
GMA T.50 $3.0 Million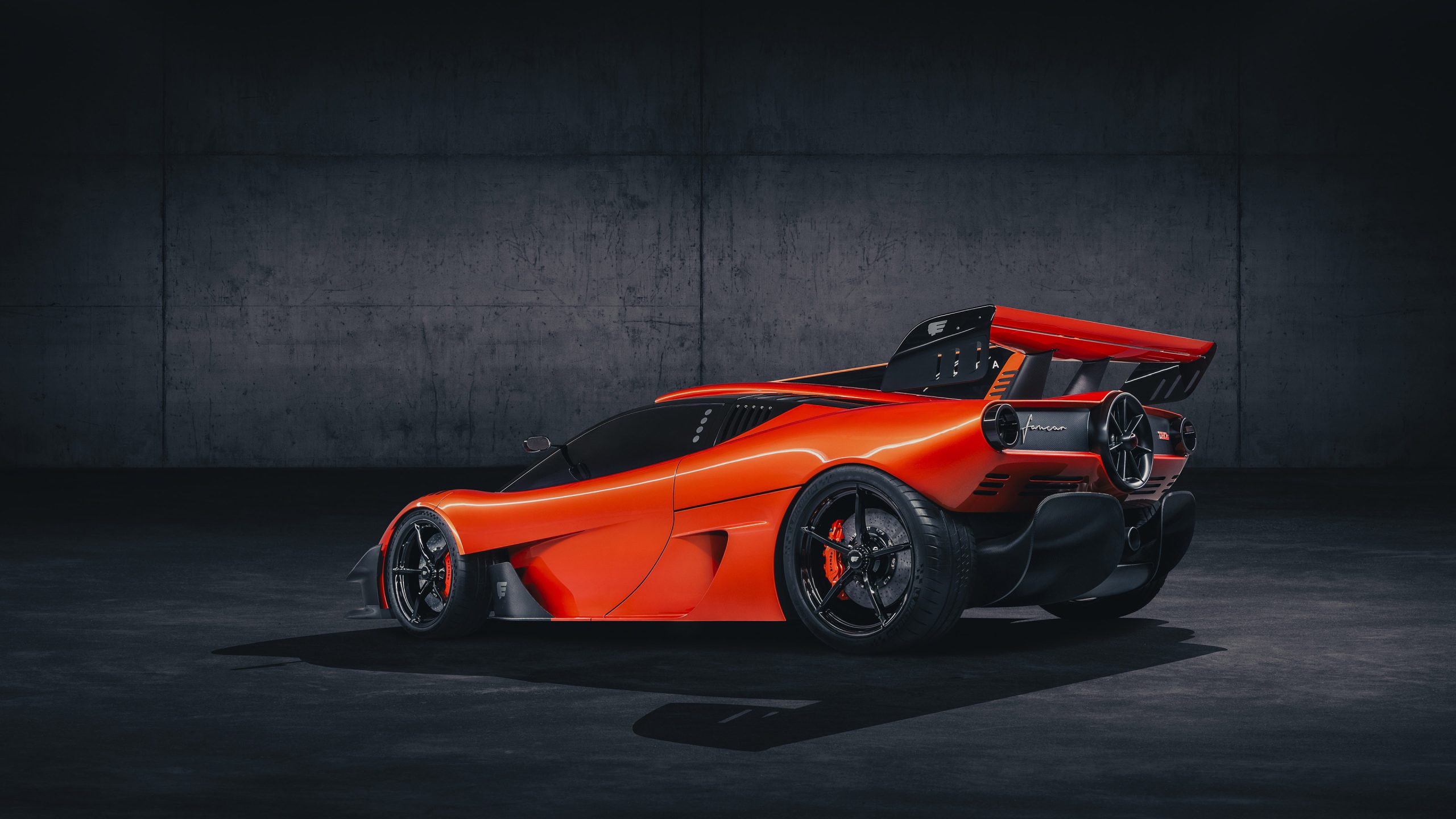 As impressive as a 12,100 rpm redline sounds, its 654 hp and 345 lb-ft of torque doesn't sound extraordinary by today's standards. But rest assured this engine, and this car, are on the cusp of a truly "redefining" moment in automotive history. Crucially weighing at just 178 kg, the engine plays a huge factor towards the T.50's overall curb weight of just 980 kg – about one-third that of a contemporary supercar or hypercar. The GMA T.50 is the culmination of decades of Gordon Murray's aerodynamic and mechanical engineering experience. Part of what makes the T.50 so exciting, is that it incorporates the design and function of the infamous Brabham BT46 "Fan Car." A gigantic fan –  powered by the camshaft of the engine and coupled with the curved underbody of the BT46 – created an active venturi effect that quite literally vacuumed the car onto the road, and allowed it to corner at barely believable speeds and levels of grip. The T.50 will feature something similar, and likely more advanced. On a road car. We can't wait to see this in the flesh.
Aston Martin Valkyrie AMR Pro – $3.1 Million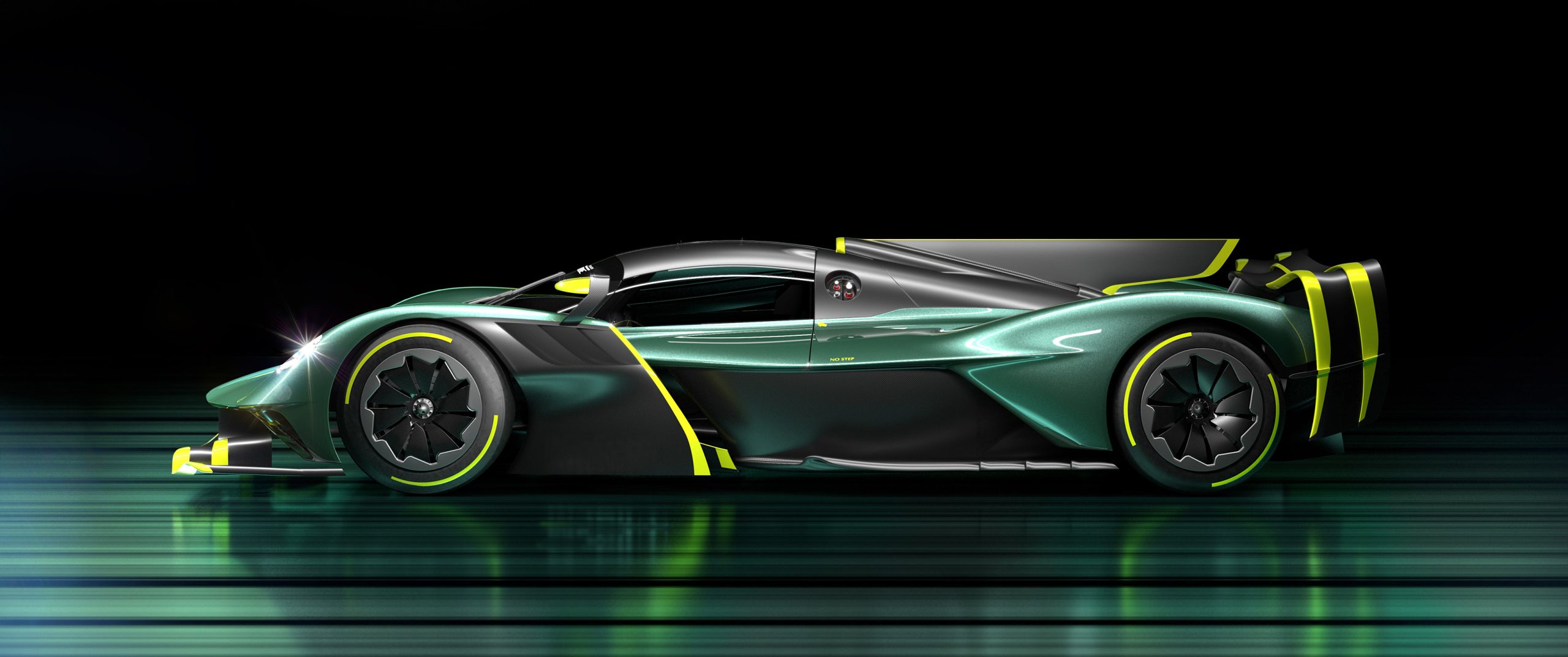 The new Aston Martin Valkyrie AMR Pro isn't just another version of the original Aston Martin Valkyrie with some added aerodynamic parts. They've also increased the wheelbase of the original chassis by 380 mm, and added 96 mm and 115 mm to the front and rear track width respectively. These changes effectively lengthen the entire car by 266 mm, essentially making it a 'longtail' version, as their rivals McLaren would call it. The Aston Martin Valkyrie AMR Pro still uses the same Cosworth-built naturally-aspirated V12 engine with a 6.5L displacement – but now with 1,000 hp available at a screaming 11,000 rpm. Significant weight has been shed on the Valkyrie AMR Pro by removing the entire hybrid system, using an extremely light carbon fiber body, and incorporating carbon fiber suspension components. Thanks to its aerodynamic efficiency, the Valkyrie AMR Pro offers track performance previously only seen on Formula One cars.
W Motors Lykan Hypersport – $3.4 Million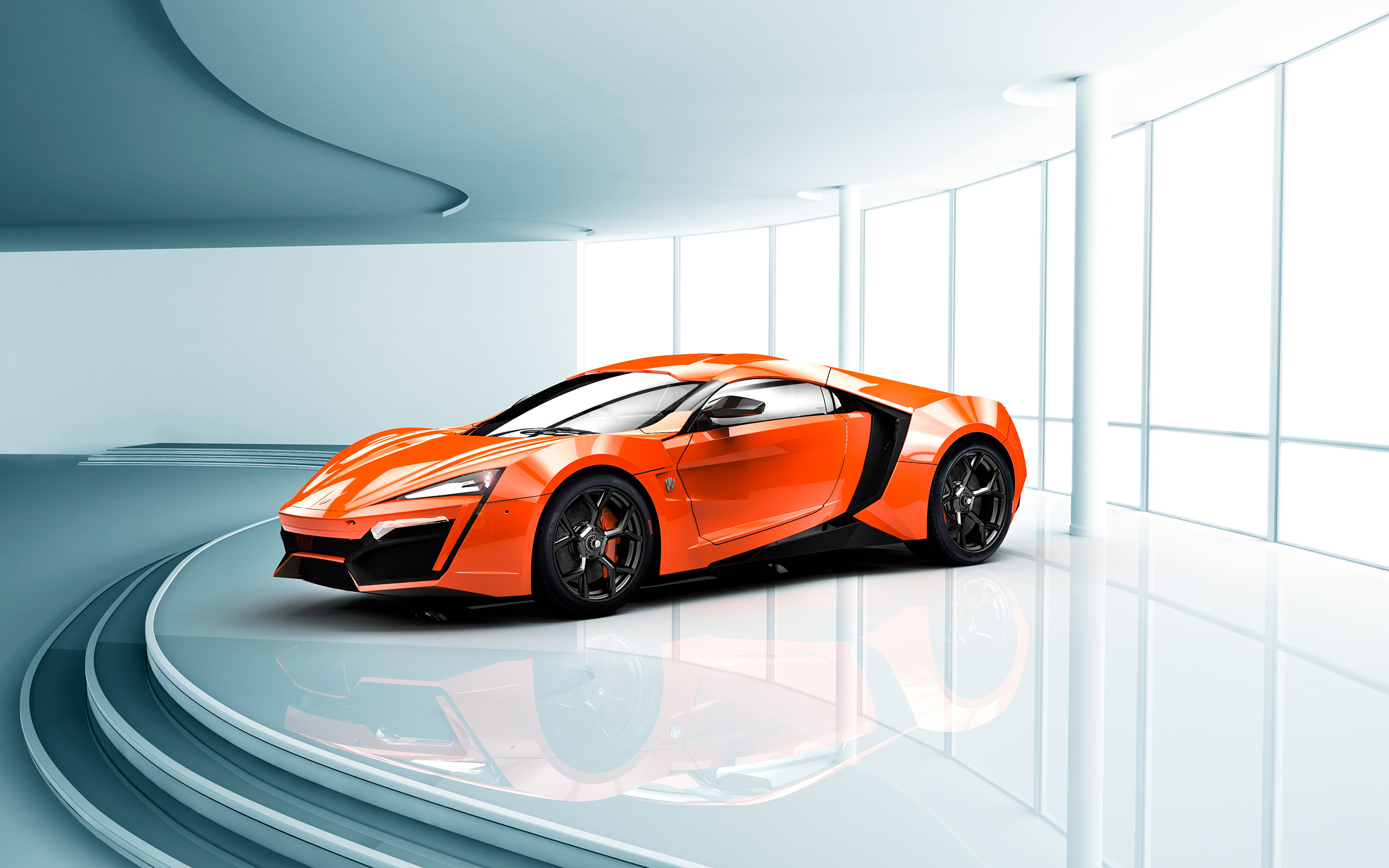 This list just wouldn't be complete without a car that had a starring role in the Fast and Furious movie franchise, or would it? Well, here is one such car – the W Motors Lykan Hypersport. After its World Premiere launch at the International Qatar Motor Show on July 28th 2013, W Motors revealed to the world its first model, the Lykan HyperSport limited to only 7 units worldwide. Over 150,000 visitors attended this event with the presence of regional and international media covering this historical event for a global exposure and coverage. Other than having some legit Hollywood cred, the car is also famous for being the first to feature a holographic display system with interactive motion, giving the driver and passenger full interaction with the multimedia interface of the Lykan as well as other vehicle control systems. So the car is hardly new; but according to the W Motors website, they're still open for business and are keen to take on new orders.
Koenigsegg Jesko Absolut – $3.4 Million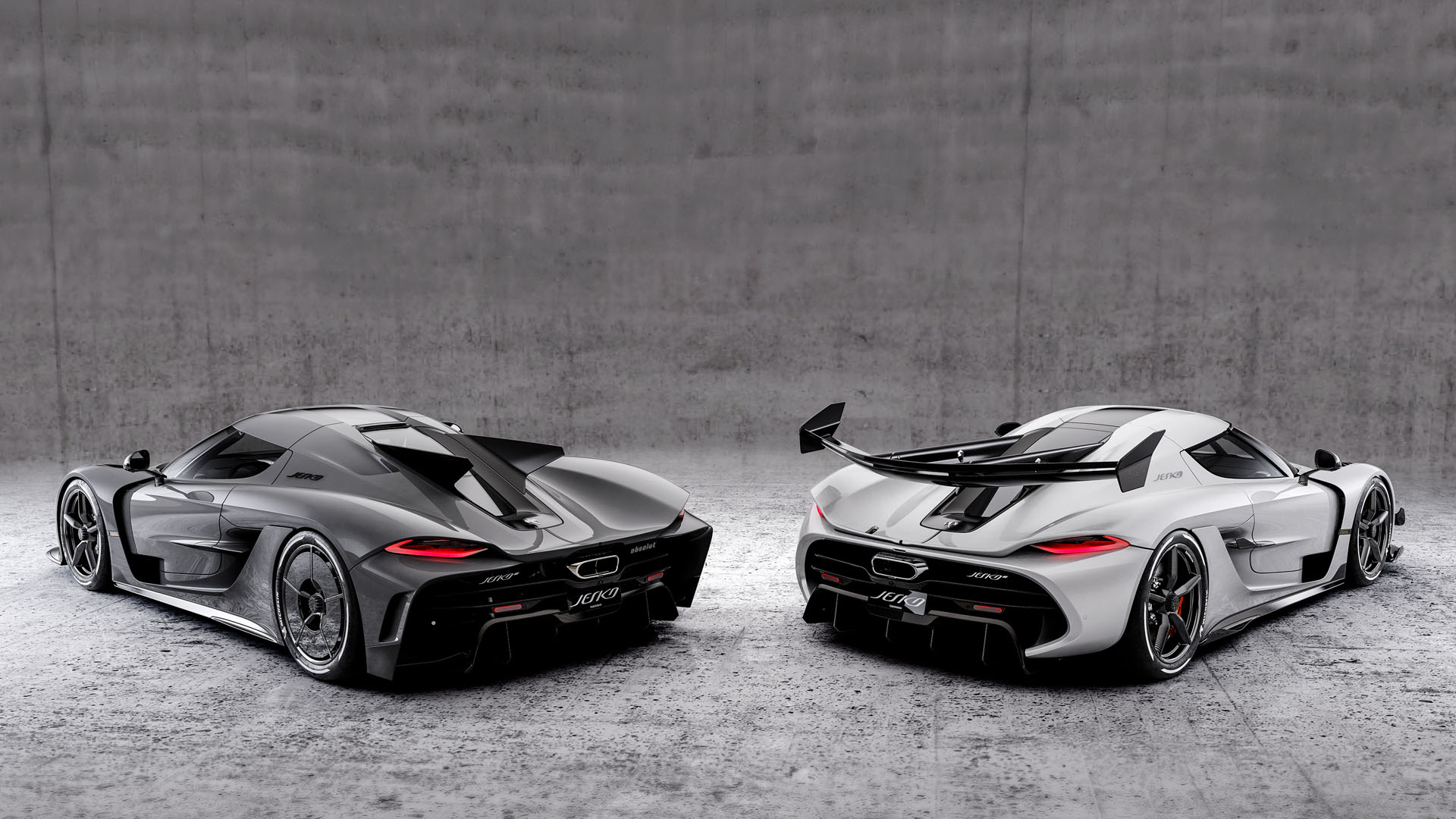 About a year after Koenigsegg unveiled the Jesko, they had something even more impressive on tap – the Jesko Absolut. While the 'regular' Jesko is more of a track-focused machine with balanced attributes and extensive aerodynamics, the Absolut was built to smash all top speed records. It has been designed to be as smooth as possible, with the least possible amount of drag – a coefficient value of only 0.278 Cd has been achieved, allowing for a top speed in excess of 330 mph (532 km/h), figures which would certainly fulfill its purpose. The first of these $3,000,000-ish hypercars are 'Made in Sweden' and will be delivered to their fortunate customers by the spring of 2022. I'm really curious as to what special color combinations we'll be seeing for the builds, and just how split the numbers will be between the Jesko and Jesko Absolut; will more customers opt for the brutal, race-inspired-LeMans-style of the Jesko, or will the Absolut woo over more customers with her sleeker lines and higher top speed?
McLaren Sabre -$3.5 Million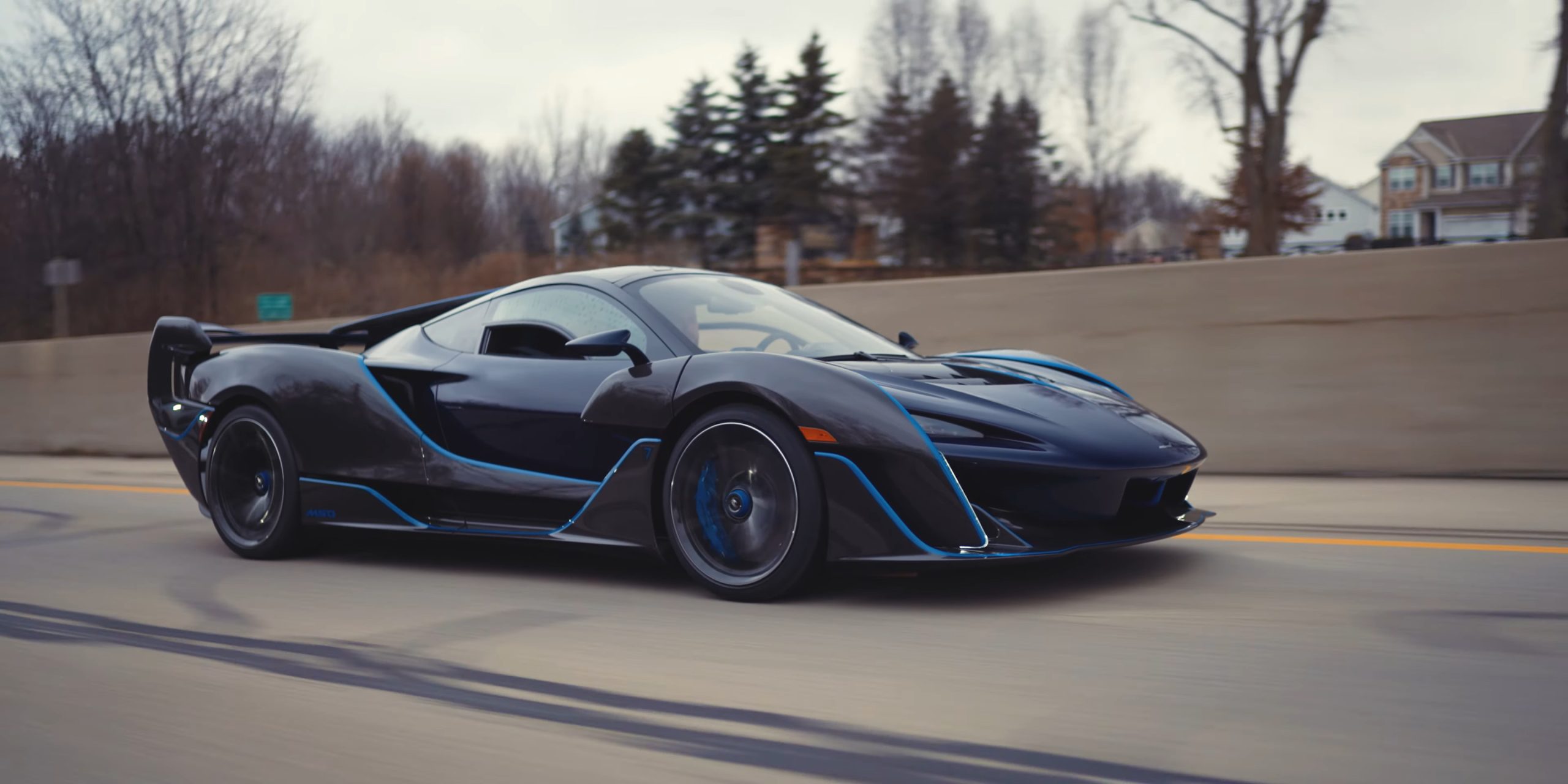 McLaren's Special Operations bespoke division has produced 15 cars exclusively for the US market. The first McLaren Sabre has already been delivered by McLaren Beverly Hills, with the company stating that the Sabre has "ideas and innovations that global homologation would not permit." – this probably explains why it's only available to customers west of the Atlantic. The McLaren Sabre is powered by a twin-turbocharged V8 engine which produces 824 hp and 590 ft-lb torque (with a top speed of 218 mph), which happens to make it the most powerful non-hybrid engine to date. Every example of the Sabre has been built specially for each customer, all of whom were intimately involved during the development and assembly process. In terms of looks, the Sabre could best be described as if the McLaren Speedtail and Senna had a child – with such good genes to draw from, that ultimately serves as a compliment. McLaren is not sharing any other specifications at this time, but we'll probably get to know more as the other 14 cars get delivered in the coming months.
Pagani Huayra Roadster BC – $3.5 Million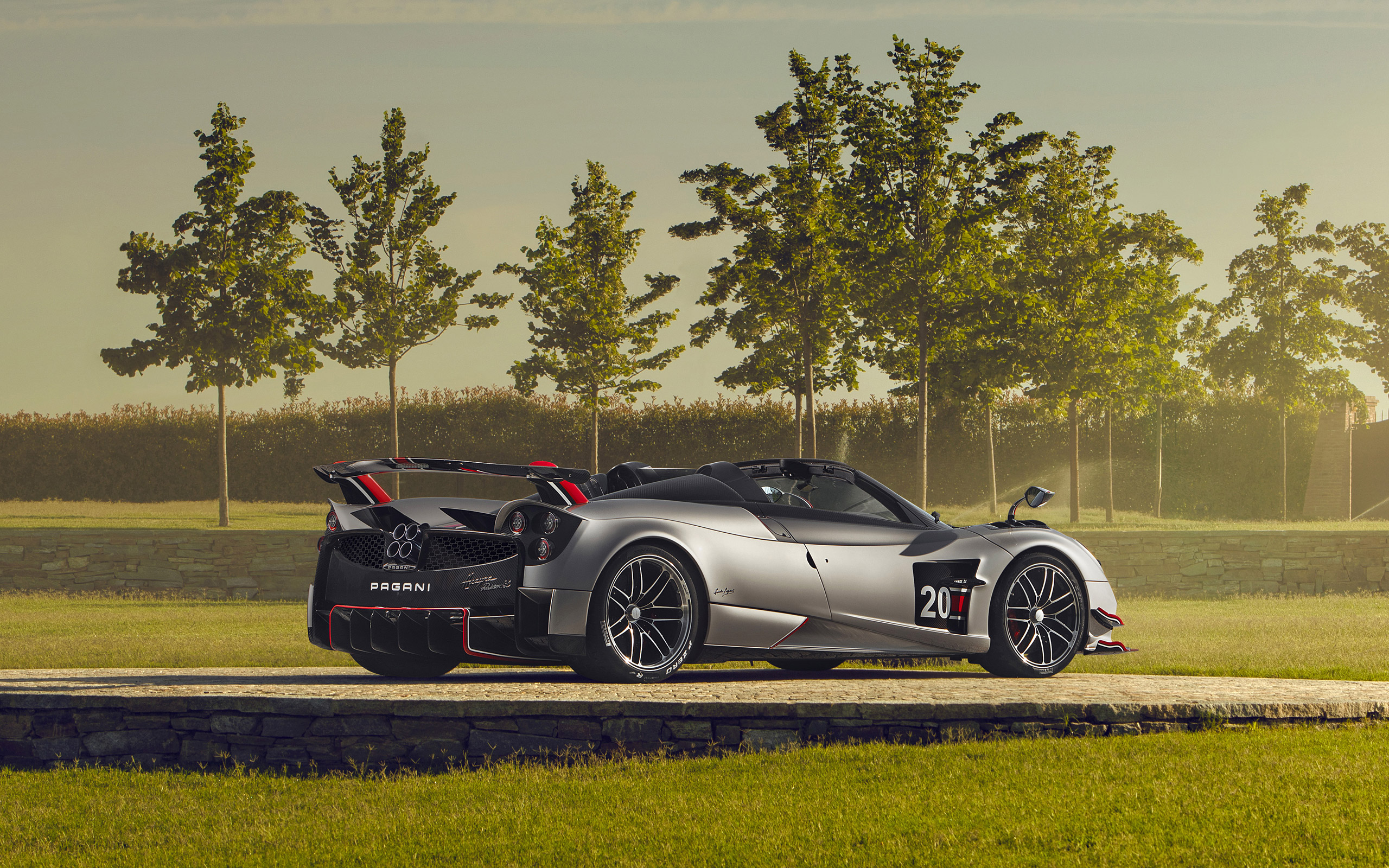 If you like your hypercars over-the-top and amazing, then the Huayra Roadster BC is for you. We've reported on this car before – now it's officially here. The car is a $3.5 Million machine with a crazy powerful engine and looks that will catch the eye of anyone. Pagani recently revealed the car, and it's a stunning example of what makes them so special as an automaker. The Huayra Roadster BC features a 6.0L AMG V12 which is good for a whopping 800 hp and 774 lb-ft of torque, making the Roadster BC is more powerful than the coupe version. It weighs only 2,685 pounds and should be good for a 0-60 mph run in under 2.5 seconds. However, what the Roadster BC was truly designed for, was to conquer the twisty roads and race tracks. Pagani says the car can pull 1.9 Gs of max lateral force in corners. The company will make only 40 of the Roadster BC, and the car made its first official appearance during Monterey Car Week.
Lamborghini Sián – $3.6 Million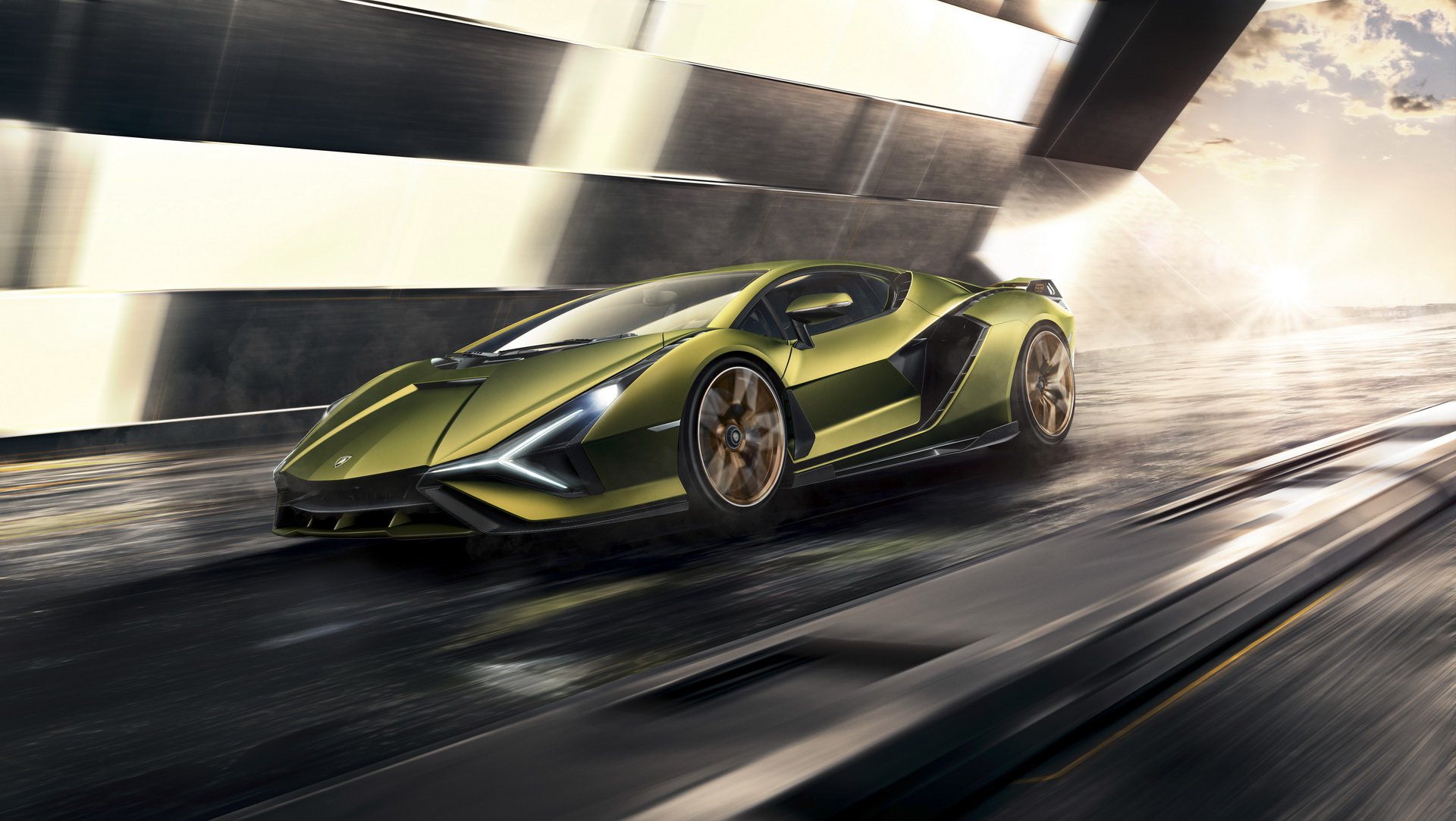 The original Sián introduced the concept of a naturally-aspirated V12 engine with a mild hybrid electric motor built into the transmission to boost performance. Unlike other hybrids that came before it, the electric motor provides only 34 HP and instead of a battery pack, uses a regenerative supercapacitor instead. With the newfangled hybrid system and the revamped 6.5L V12 engine, the car is able to do a 0-62 mph sprint in just 2.8 seconds along with a top speed of over 217 mph. The regenerative braking has the ability to fully recharge the supercapacitor in full, adding to the electric motor's capability to assist the engine at speeds under 80 mph. Compared to an EV battery which takes much, much, longer to fully recharge, and weighs substantially more, you might be wondering why supercapacitors aren't the dominating technology in electric or hybrid vehicles today. Well, there are a few very important reasons for this. By nature, supercapacitors aren't able to store energy for long periods of time like a battery, making them unviable to be the primary food source for an electric vehicle – at least for now.
Bugatti Chiron Pur Sport – $3.6 Million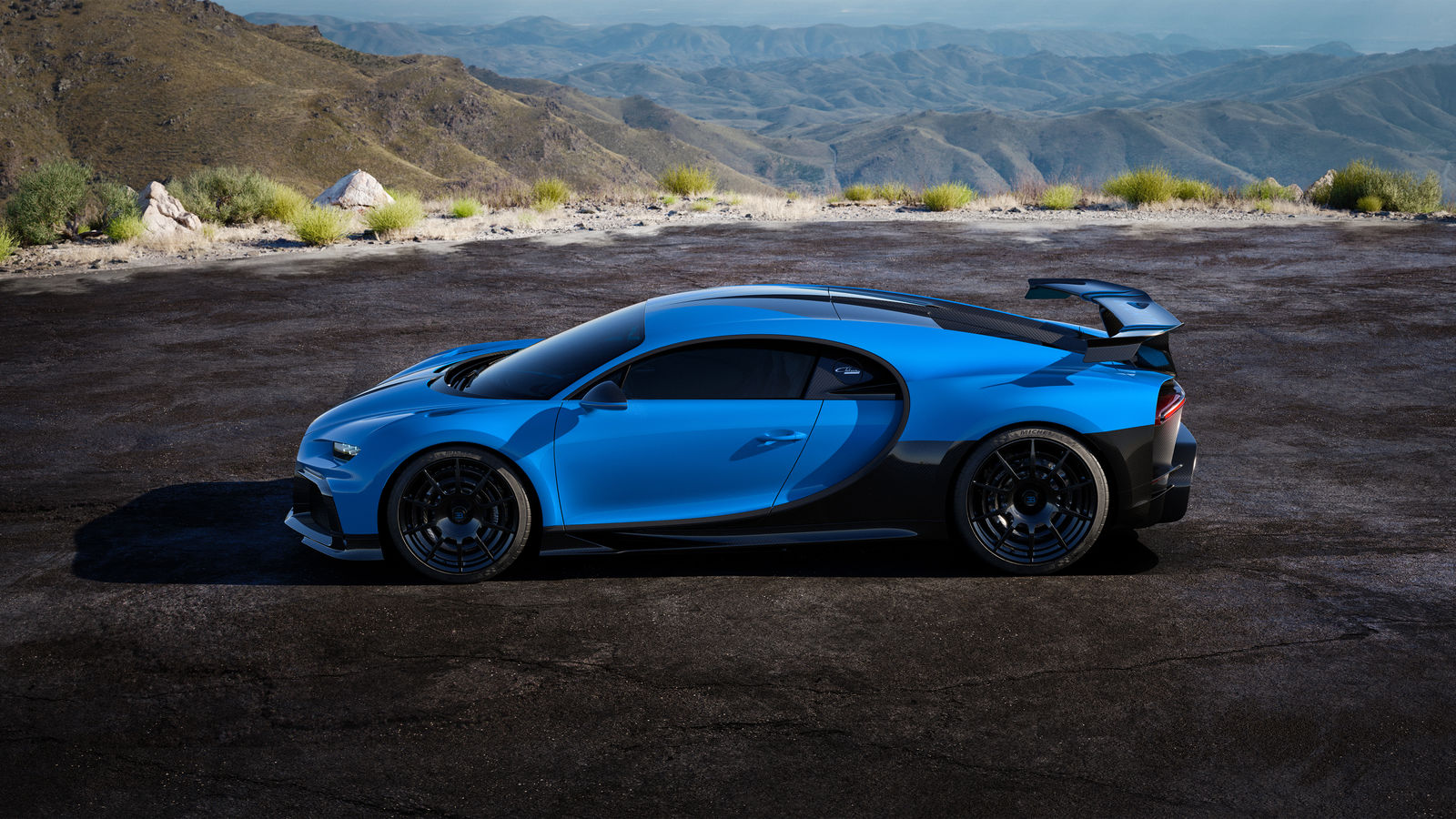 Usually, Europe is the most important market for Bugatti. However, for the first time in its history, the leading region is now the United States of America as we crest into Q3 2021. With an immense interest in the impressive Bugatti Chiron, many buyers were ultimately won over by the very special Pur Sport – a model that focusses on agility and acceleration instead of all-out top speed. Even 24 Hours of Le Mans class winner and longtime Bugatti test driver, Butch Leitzinger, was impressed with the Chiron Pur Sport during extended testing in Southern California, stating: "The seamless marriage of agility and brute force give the Pur Sport abilities that are unmatched, not only by any other car, but also by any other Bugatti." So despite the price tag in the $4,000,000 region, there are more customers than ever willing to park the Chiron in their garage. There will be only 60 units built for the entire world.
Bugatti Divo – $5.8 Million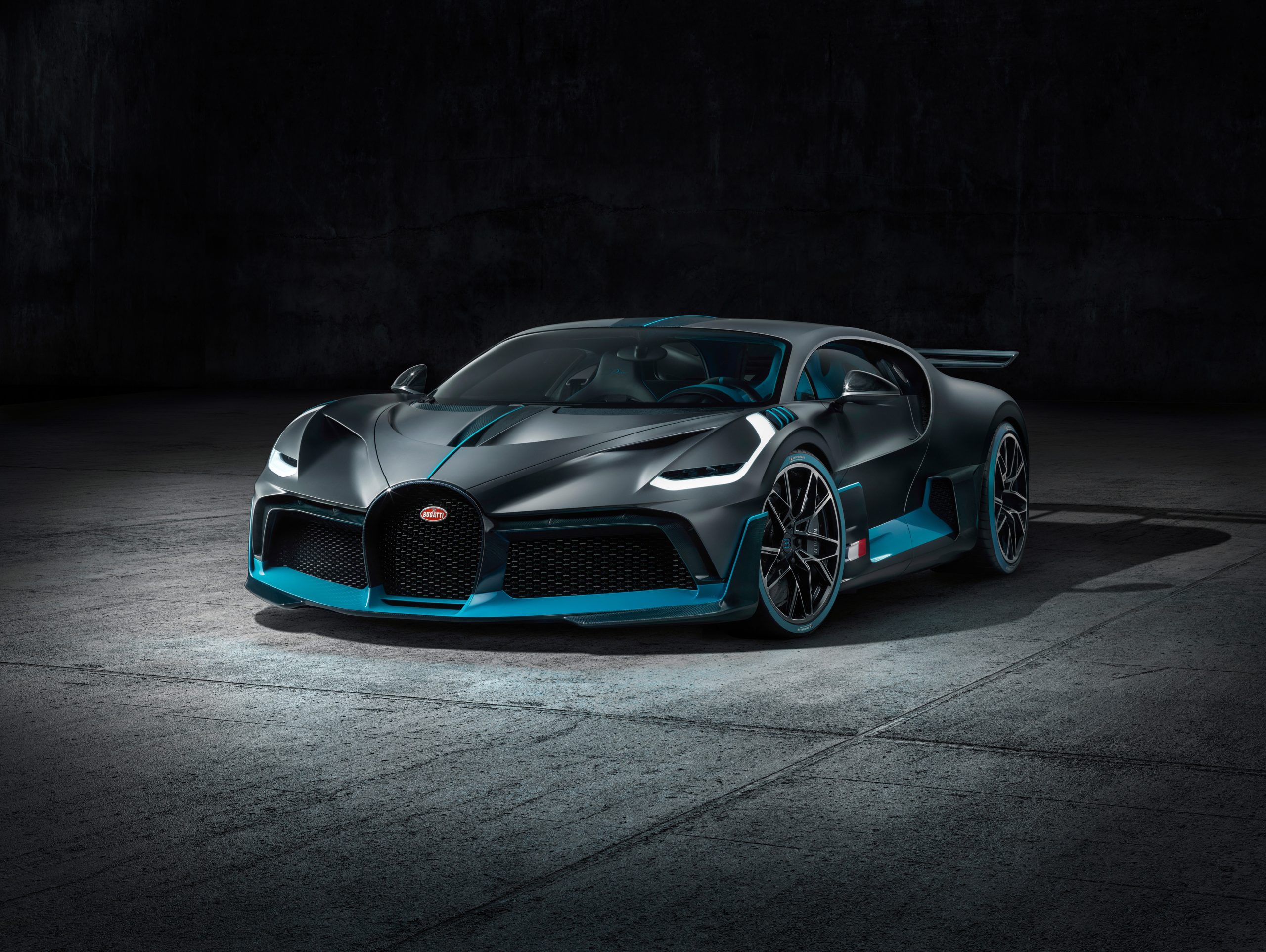 For starters, the Bugatti Divo is based on the Bugatti Chiron, and is certainly no less over-the-top.  The Divo shares most of the important mechanical features with the Chiron; most notably the same quad-turbocharged 8.0L W16 engine which produces an extravagant 1,500 horsepower. According to Bugatti President, Stephan Winkelmann, the goal of the Divo is to be "the most agile and dynamic car Bugatti has ever created – a perfect homage for the 110th anniversary, which will be held in 2019". In order to achieve this, many changes to the Chiron were made to its bodywork and chassis to amp up its aerodynamic efficiency and handling. Such drastic changes ensured that the Divo and Chiron are easily distinguishable, visually. Overall the Divo also has sharper angles and more aggressive looking body lines, with the horseshoe shaped grill, center line running over the top of the car, and scoop-shaped doors being the only truly pronounced Bugatti features. "Happiness Isn't Just Around The Corner. It Is The Corner." – The Bugatti Divo.
Bugatti Centodieci – $9.0 Million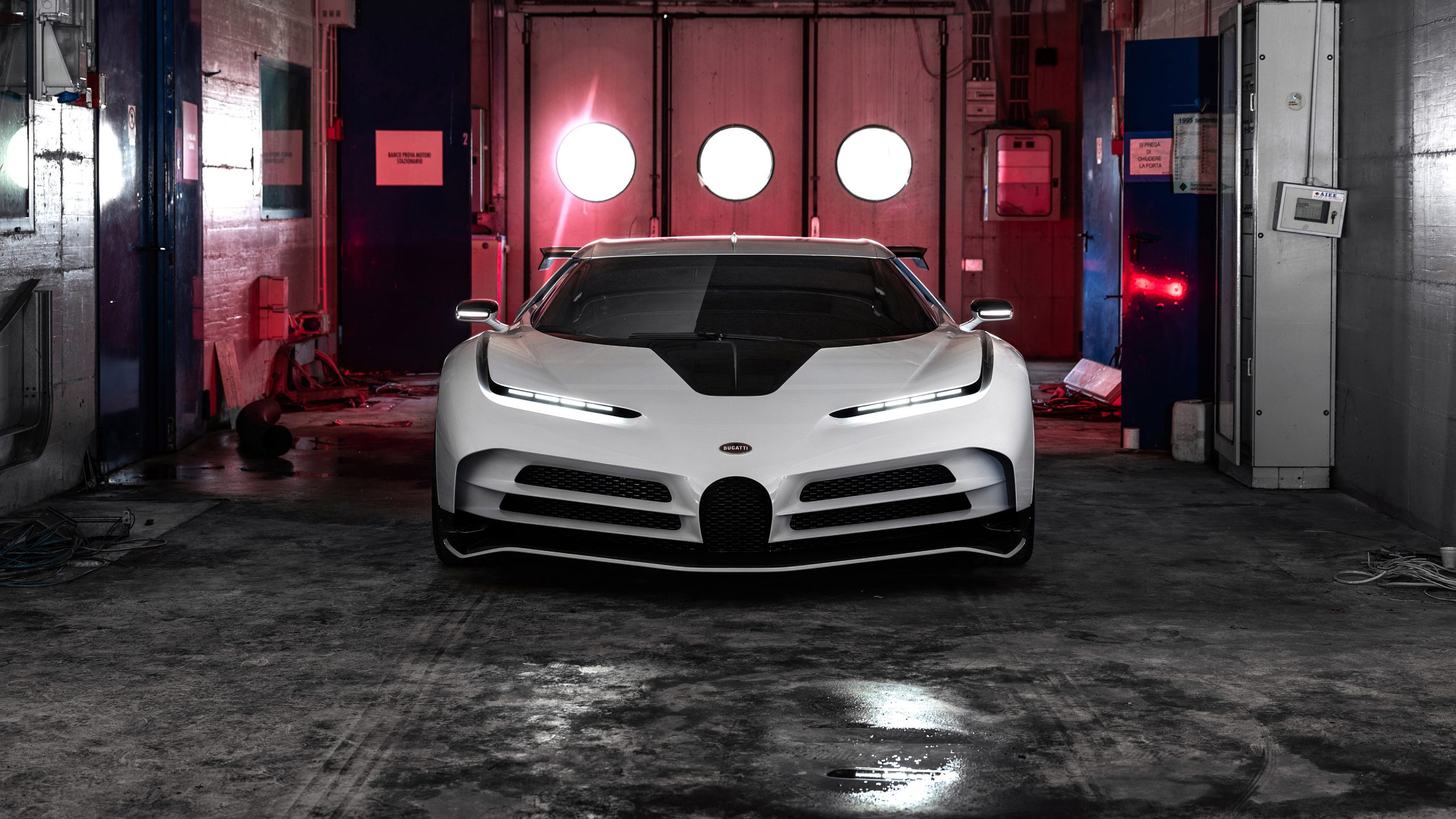 The Bugatti Centodieci is the brand's homage to one of its most iconic supercars of all time – the Bugatti EB110. Images of the Centodieci were leaked ahead of its launch and many rumors had spread before the reveal. Despite this, the car is undeniably impressive and a force to be reckoned with when compared to any car ever produced. With sleek EB110-inspired looks, Bugatti did a good job of making the car look like an homage to the old supercar, while still giving it modern appeal. It might be built upon the Chiron platform, but there's no question that this vehicle is much more than the car it's loosely based on. After all, it shares the same engine with the Chiron, but in the Centodieci, it makes quite a bit more power with 1,578 hp on tap. The car is also 44 pounds lighter than the Chiron and will complete the 0-60 mph sprint in just 2.4 seconds, on its way up to 124 mph in as little as 6.1 seconds and a top speed of 236 mph. In short, the Centodieci appears to be a near-perfect blend of the Chiron and EB110, with a few of its own unique design elements to set it apart from both of those cars.