In September, Mercedes-fans.de reported that customer deliveries of the long-anticipated Mercedes-AMG Project One had been delayed yet again. Handovers expected to start by the end of this year have now been pushed out until the first quarter of 2022 at the earliest.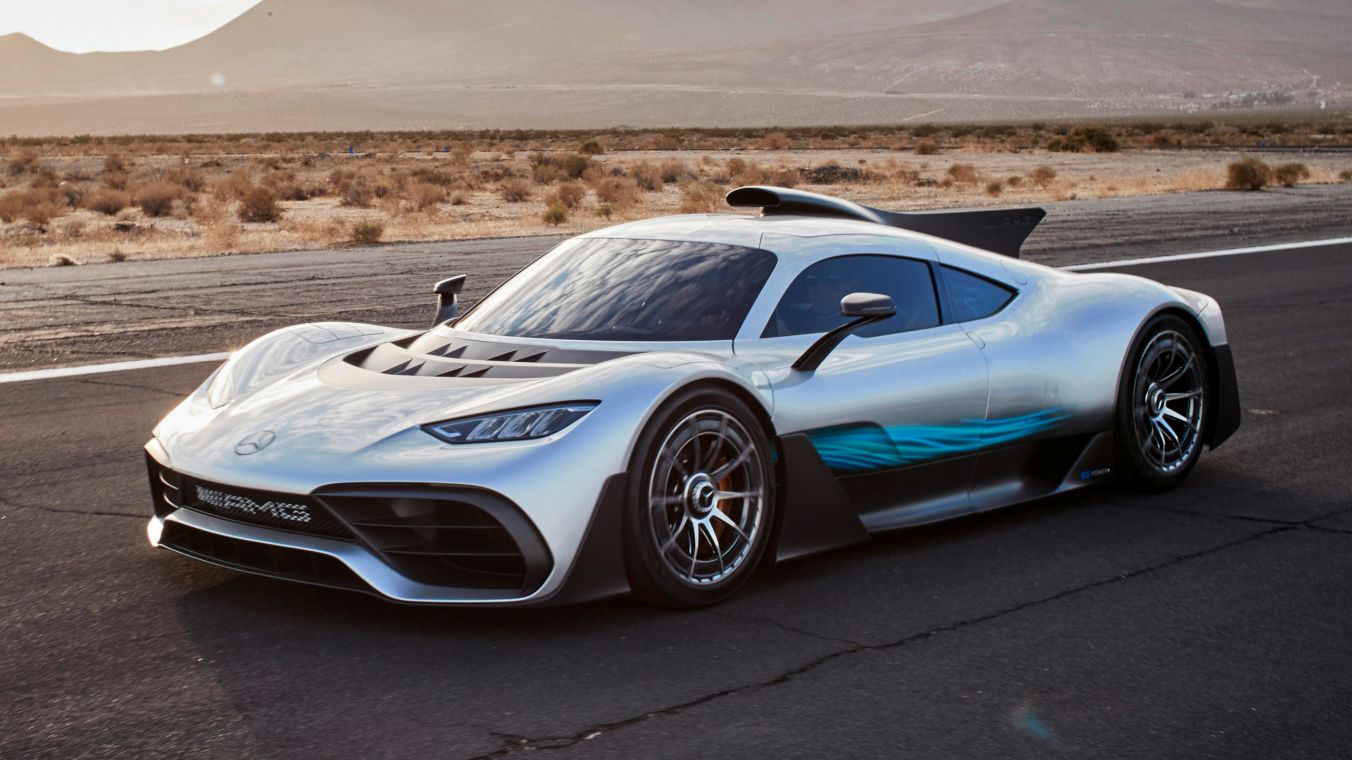 Via Mercedes Benz.
The German carmaker has not issued an official statement confirming or denying the report. However, it would not be too far-fetched to assume that the privileged few who secured an allocation would have to wait a little longer for their new toy to arrive.
The Mercedes-AMG Project One has been delayed before, and this latest report just lends credence to the fact that the journey from concept to full production for the hybridized hypercar has been anything but straightforward.
Mercedes-AMG Project One: In the Beginning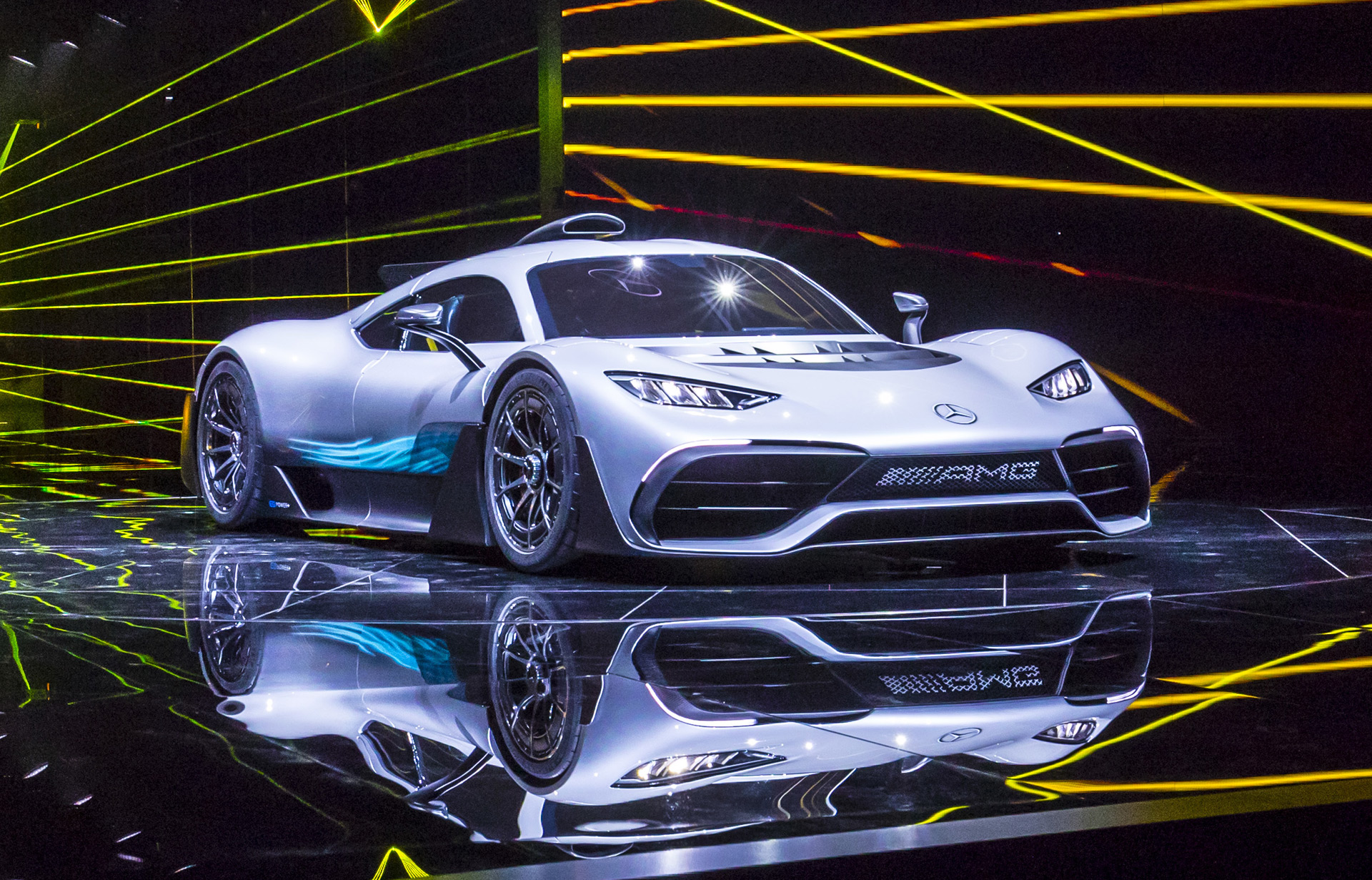 Via Motor Authority.
At the 2017 Frankfurt Motor Show, Dieter Zetsche, then-head of Mercedes Benz, pulled the covers off the Mercedes-Benz AMG Project One concept. In Zetsche's own words, 'this vehicle will make all previous performance limits at AMG and Mercedes look small.'
The stats were all there to back up his bold statement—0 to 124 mph in less than 6 seconds and a top speed in excess of 217 mph. One of the most impressive features of the Project One is undoubtedly its powertrain. The hypercar boasts a combination of four electric motors and a turbocharged 1.6-litre V6 directly derived from a Formula One car for a total output of over 1,000-hp.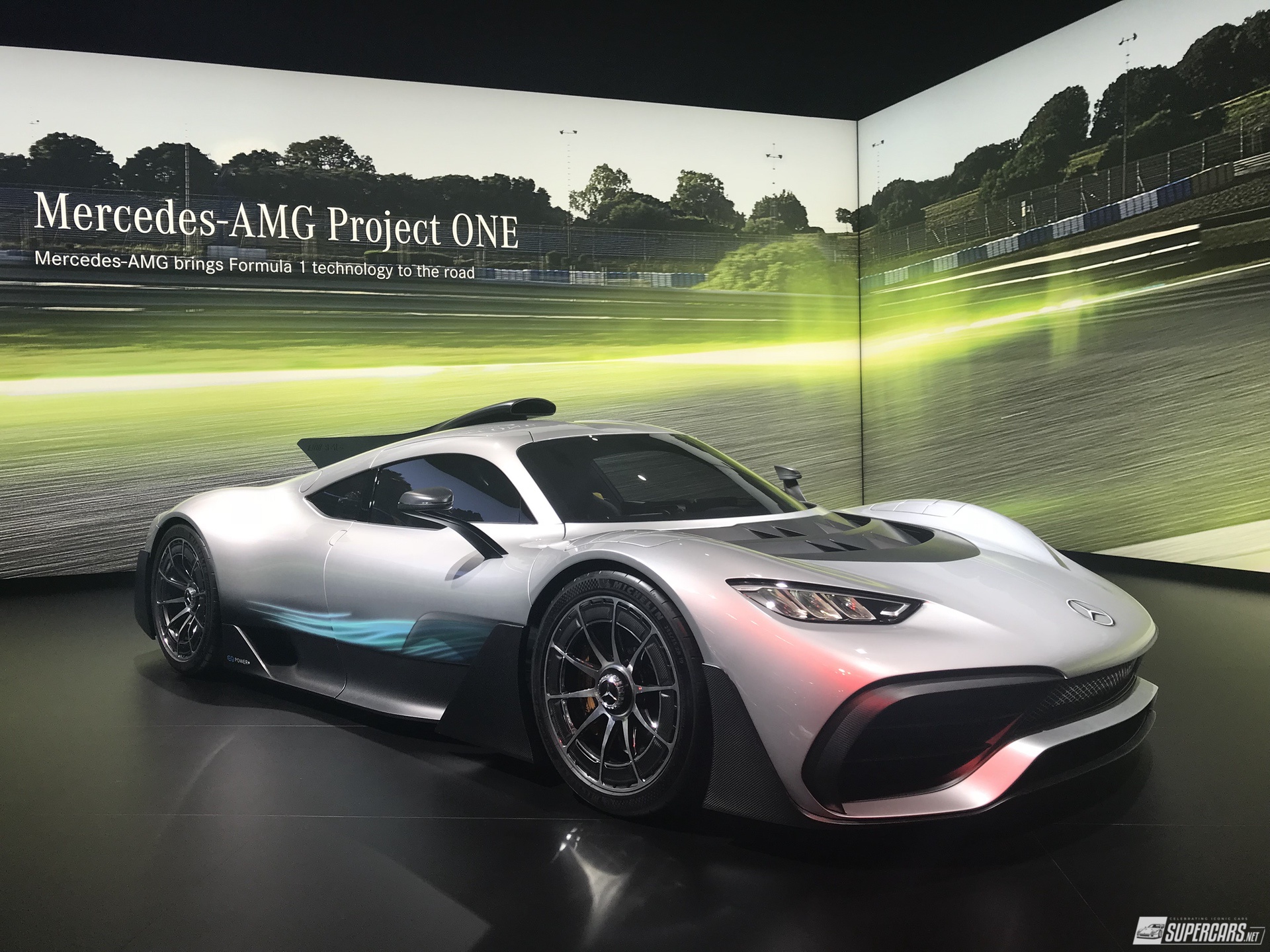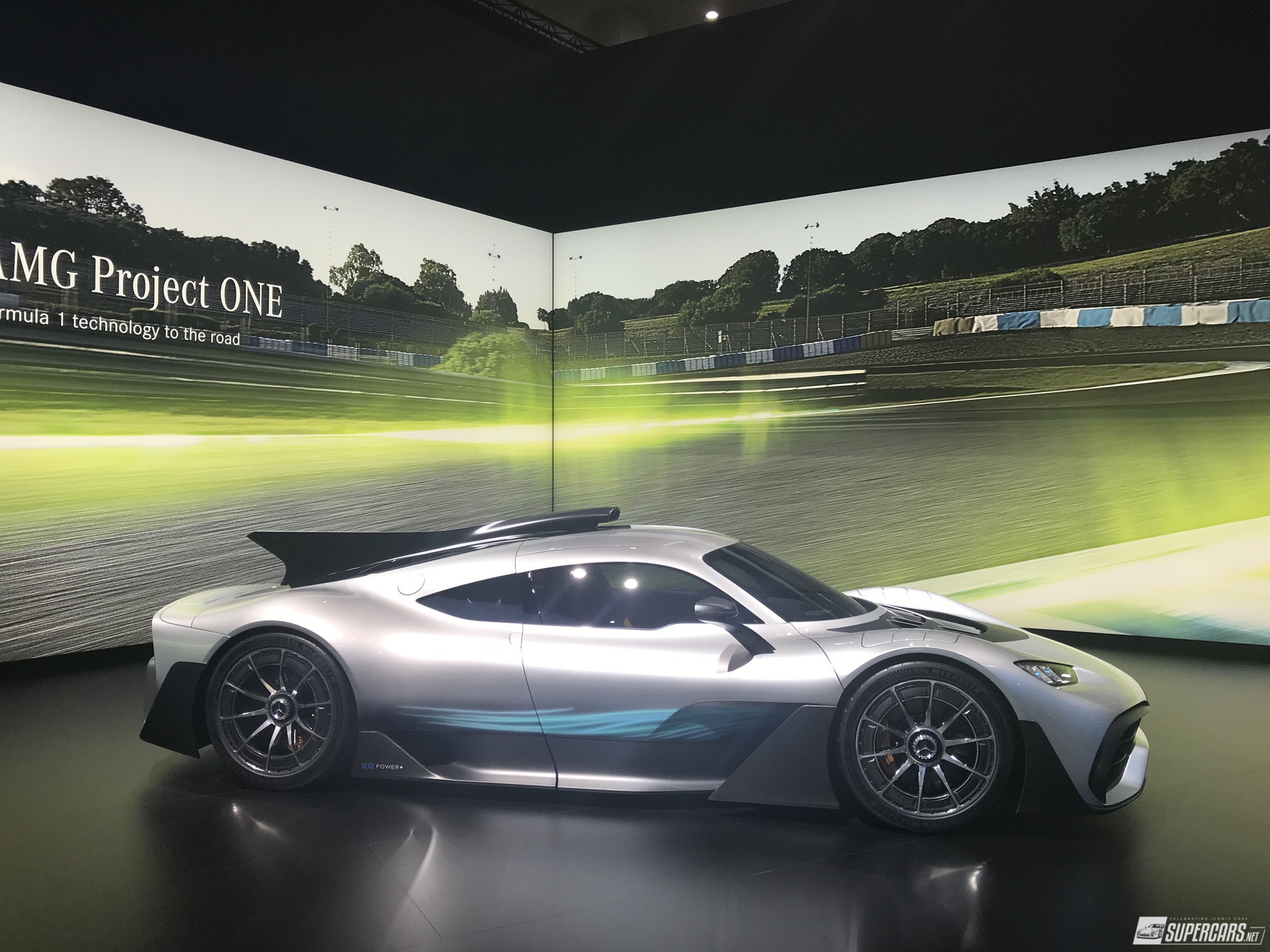 I still have vivid memories of when I was fortunate enough to see the concept car in person. It was at the 2017 Dubai International Motor Show, just a couple of months after its initial reveal in Germany.
I remember the feeling of awe that washed over me as I took in the extreme aerodynamic profile of the car while it spun slowly on a slightly raised dais. The Project One features a carbon-fibre monocoque topped off by a functional roof scoop that sucks air into the engine—a powerplant now at the heart of the various challenges faced by the design and engineering team down at their Affelterbach headquarters.
A Formula One Car for the Road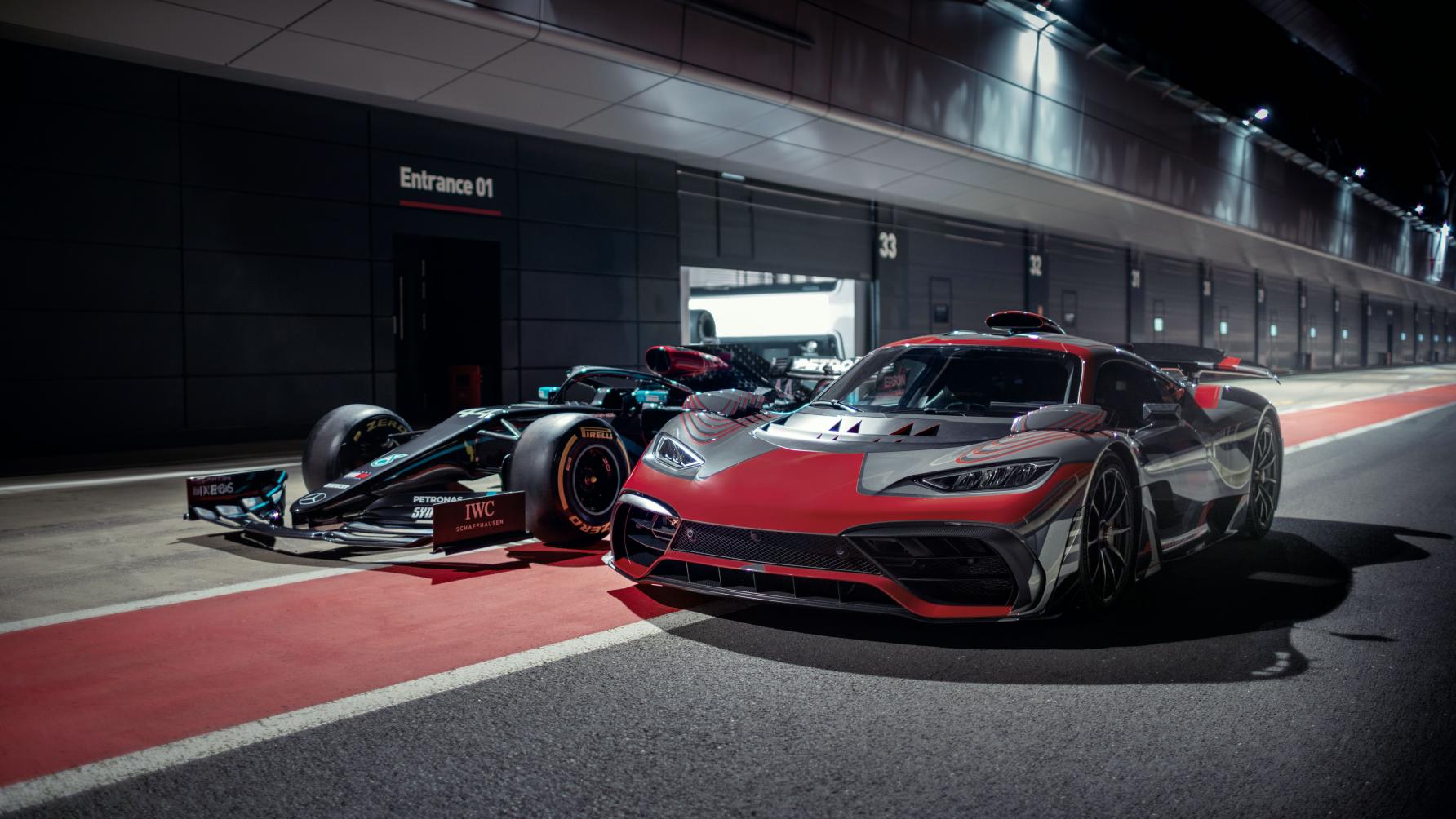 Via Top Gear.
It is a road-legal car powered by a high-revving Formula One engine. That is the unique draw of the Project One hypercar, and that is what the team at Mercedes-AMG is still committed to delivering. But as stated earlier, this was never going to be a 'walk in the park.'
The typical Formula One engine revs as high as 18,000 rpm and operates at such intense levels that it must be replaced after a few races. Granted, the Project One will not be driven like a Formula One car on public roads, but that does not make the challenge of adapting the F1 engine for road use any less daunting.
The idea has always been to develop a car that seamlessly combines racetrack performance and practical Formula One hybrid technology with exemplary efficiency. The six-cylinder turbocharged engine works with two electric motors. The first one, rated at 101-hp, is integrated directly into the turbocharger and helps keep the engine permanently spooled up. The other one has a power output of 161-hp and is linked straight to the crankshaft.
Another two electric motors drive just the front wheels, giving the car an all-electric range of about 16 miles.
The turbocharged 1.6-litre V6 engine has been tempered down from Formula One levels but still has a redline set at an astounding 11,000 rpm. Other modifications to the powertrain include a completely bespoke crankshaft, pistons and a wholly redesigned electronics package that should help make the Project One hypercar more road-friendly.
Modifications notwithstanding, the engine in every AMG One car would still have to be rebuilt entirely after about 31,000 miles. It just shows the levels of complexity involved in dreaming up a project of this magnitude.
Mercedes-AMG Project One Design & Production Challenges
There will only be 275 units of the Project One hybrid hypercar—and yes, all allocations have since been scooped up by eager customers with hefty bank balances. Each unit reportedly costs as much as $2.7 million.
The lucky few who secured a build slot were initially promised a 2019 delivery date. Fast forward to 2021, and those customers, including real estate mogul Manny Khoshbin and seven-time Formula One champion Lewis Hamilton, are still waiting.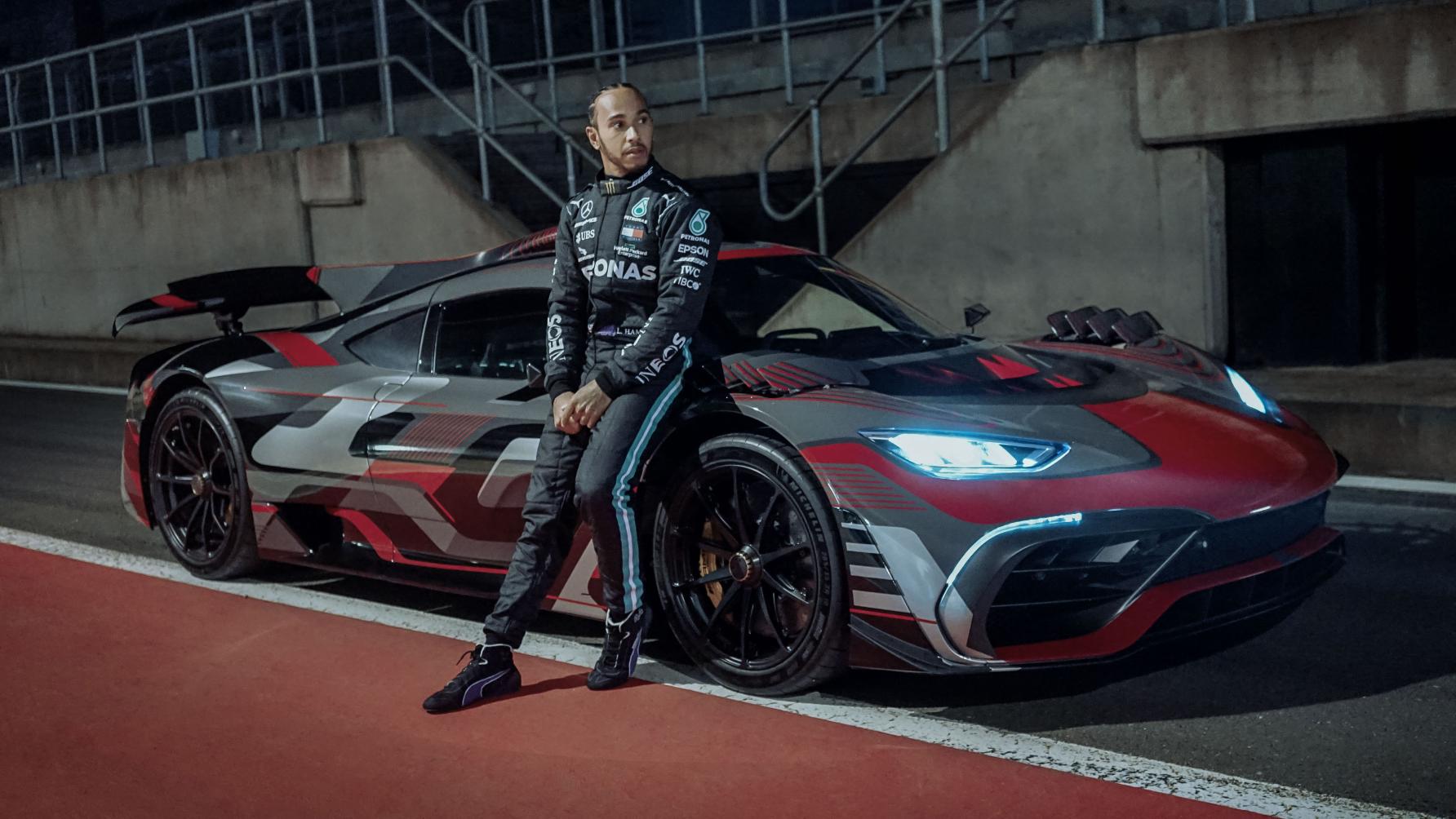 Via Top Gear.
In November 2019, the carmaker announced that the car would only go into production in 2021. The lengthy delay primarily stemmed from issues around noise levels and getting the engine to pass strict emissions tests.
It's one thing hearing a Formula One engine scream around a race track, but quite another matter having one threaten to pop your eardrums on a public road. Then the engineers would have to figure out how to have the highly complex engine setup pass emissions requirements that have only gotten more stringent with time.
At the 2019 Los Angeles Auto Show, Michael Knoeller, head of product management and sales at AMG, summed up the issue nicely when he said, 'When you make F1 technology street legal, you have to go through a journey with the customers.' He also added, 'We had some challenges, but now we've reached a tipping point.'
AMG graciously invited all 275 future owners to its headquarters and gave them a detailed report of the delays, in addition to explaining what the engineers were doing to overcome them. An early 2021 production date was set, and for a time, it looked like it would be a reality.
In February 2021, Mercedes-AMG posted a short clip on its YouTube channel that showed a barely-disguised AMG One being put through its paces around a race track. In September 2021, more images and video clips of the hypercar undergoing testing in various road conditions surfaced.
It was particularly heartwarming to see the Project One howling around the infamous Nurburgring race circuit as Mercedes-AMG carried out what was thought to be the final phase of testing at the time. That was before news of the latest delay began circulating.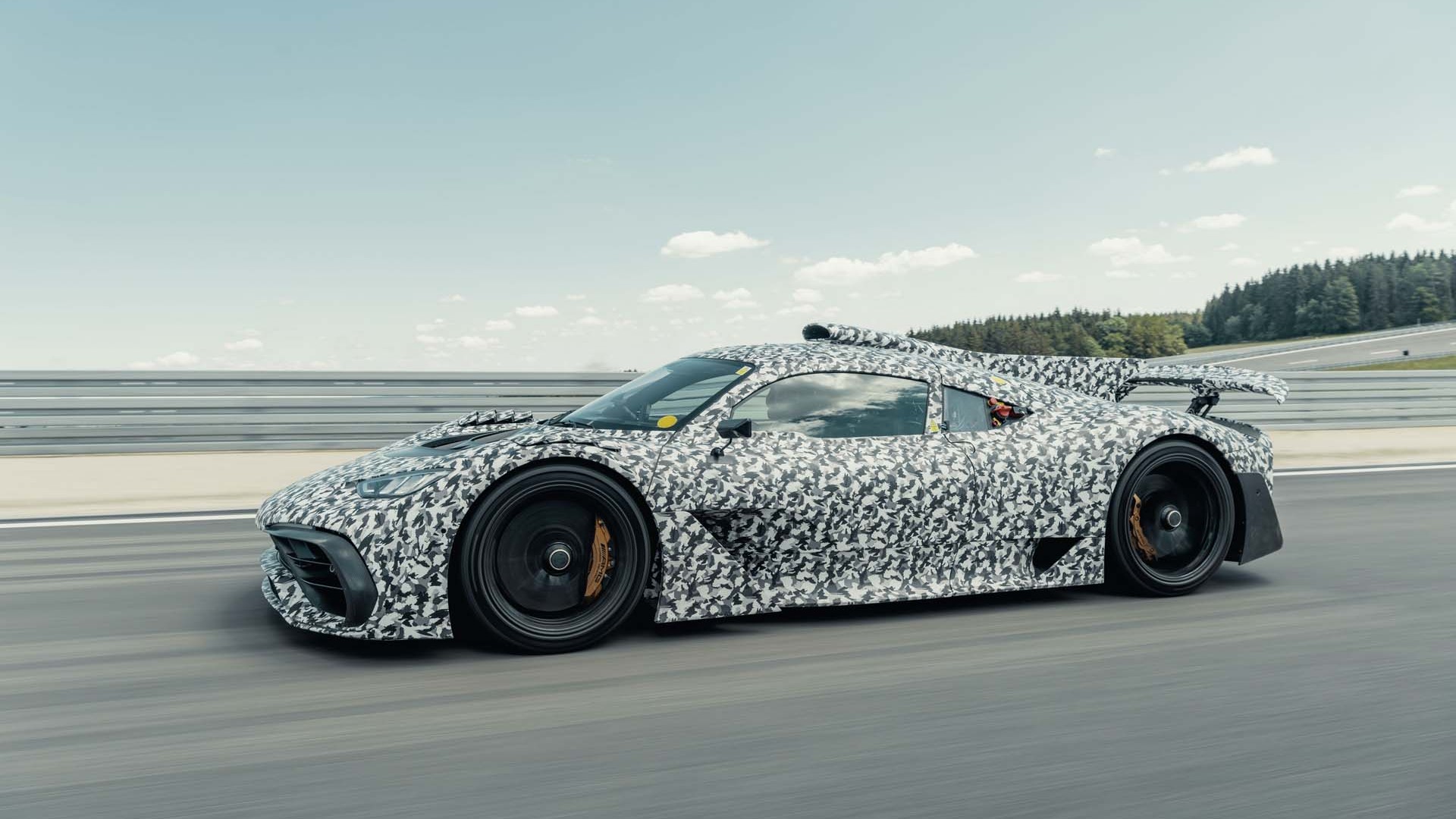 Via Motor Authority.
Mercedes-AMG has been silent about this latest setback; at least nothing has been revealed to the public yet. However, it seems there's still some work to be done before the car can be declared fully production-ready.
What Happens Now? The Future of Mercedes-AMG Project One
Via Car Magazine.
The AMG One project is still a go. The latest shots of the car at the Nurburgring revealed an example with final production parts like the LED taillights and an updated front end. We even got to see the car doing some light off-roading, and unlike a previous test back in May where one of the prototypes suffered an engine failure, this one seemed to have successfully completed the testing round.
The reputation of Mercedes-AMG will undoubtedly take a massive hit if they have to cancel at this stage, not to mention potential lawsuits from pissed-off customers. So far, they have been quite dignified about how they have handled the lengthy delays, but there's no telling if they will be as calm if Mercedes-AMG scraps the project.
In any case, that is unlikely to happen. Mercedes-AMG has the experience and resources to resolve any lingering issues and see this through. Yes, there have been delays, but It is quite safe to assume we will yet get to see a customer-driven Mercedes-AMG One (as it is now known) someday soon.