2008 Lotus Sport Exige Cup 260
13th February 2008 – Lotus Sport, the motorsport division of Lotus Cars Ltd, has unveiled the MY2008 Lotus Sport Exige Cup 260. A direct development of the 2007 Exige Cup Car, this year's car has a revised engine management system to take the maximum power output to 257 hp (260 PS), up by nearly 5 hp (5 PS) over last year. Bespoke performance enhancements created to offer a car with even greater levels of handling and acceleration capable of taming Europe's most challenging race circuits.
The Exige Cup 260, once again represents Lotus' most radical version of the Exige, with the track environment being its home and for 2008, the Lotus Sport Exige Cup 260 has full European homologation for road use (a must have for some competitive environments where a road legal car has to be entered).
Related: Lotus Race Car List / Lotus Current Lineup / All Lotus Models / Lotus News
There are further product changes: all Lotus Sport Exige Cup 260 cars now have a number of the 2008 Model year improvements from the road versions of the Elise and Exige, namely:
-Instrument pack with new graphic design and expanded functionality -New alarm/immobiliser + single integrated function key -Variable Lotus Traction Control -Variable Lotus Launch Control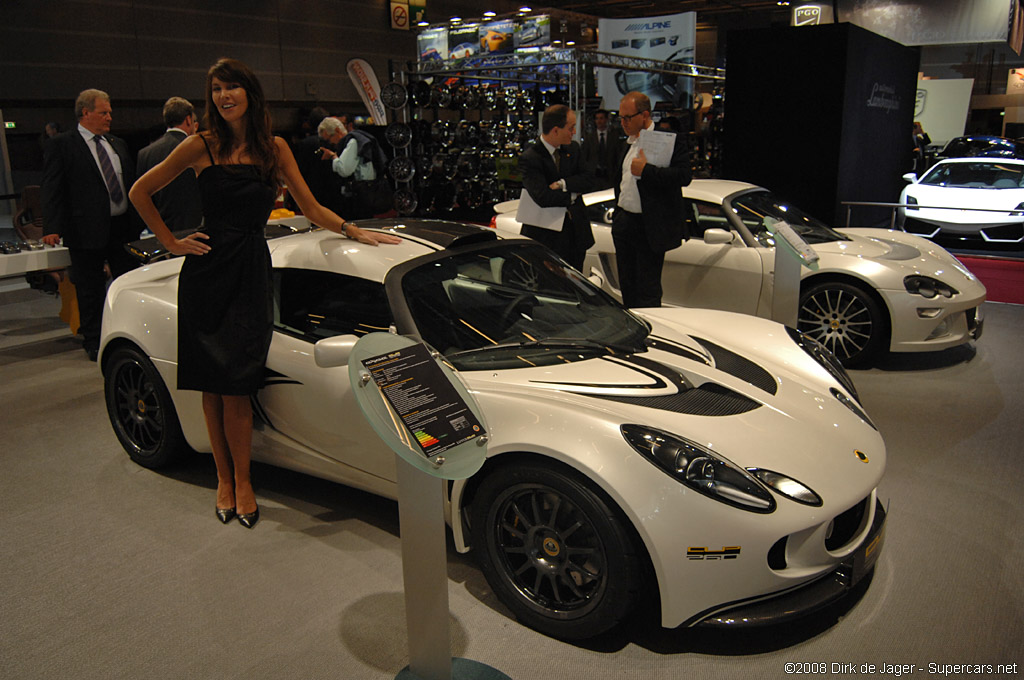 In traditional Lotus style, weight saving is paramount. Weighing in at just 928 kg, the power to weight ratio is an impressive 271 hp / tonne (273 PS / tonne). Such a fantastic power to weight ratio alone of course does not make a superlative track car, so the Exige Cup 260 has a formidable list of standard equipment that includes Lotus specific LTS compound Yokohama A048R tyres, 4-piston AP Racing front brake calipers, adjustable dampers and anti-roll bar, the latest FIA 6-point roll cage and sports driver and passenger seats. The options are even more race-focused with slick tyres*, an FIA approved Recaro/Lotus Sport driver's seat*, an FIA approved 70 litre fuel cell*, 'Level Two' stainless steel sports exhaust with de-cat pipe*, dog gearbox* and a plate type Lotus Sport limited slip differential (*track use only and special conditions apply).
The Lotus Sport Exige Cup 260 is one of the quickest cars around a circuit. Key to this incredible performance is the aerodynamic package, which produces over 40 kg of downforce at 160 kmh increasing grip and stability at higher speeds. With a top speed of 237 kmh (147 mph) and a zero to 160 kmh (100 mph) in circa 9.9 seconds, 0 to 100 kmh in circa 4.1 seconds (0 to 60 mph in circa 4 seconds), the MY2008 Exige Cup 260 is the perfect partner for the serious racer.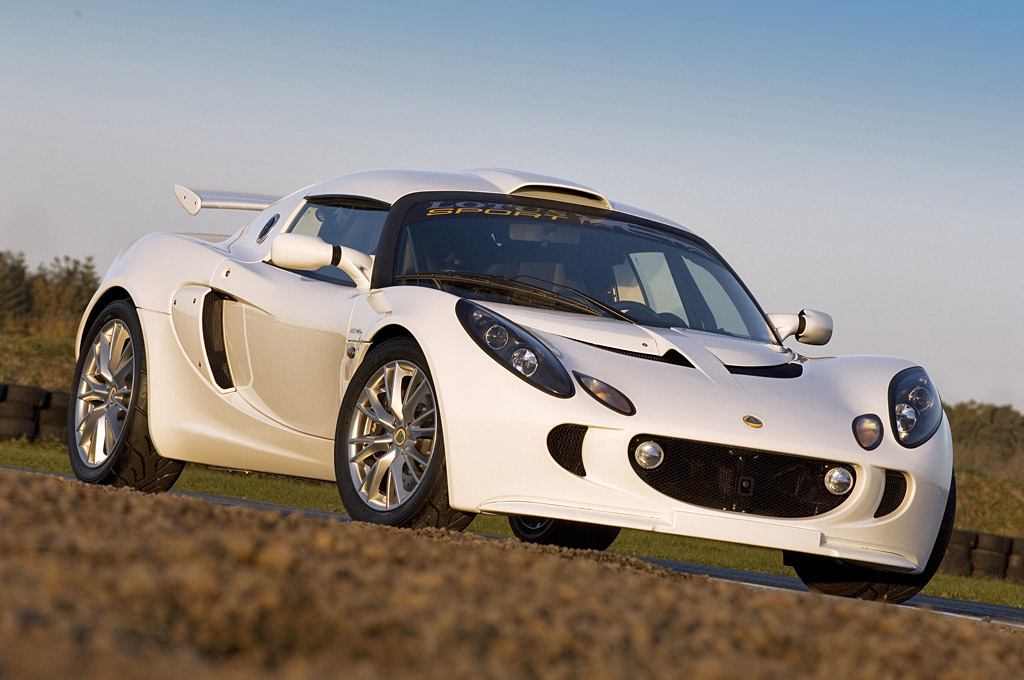 The Exige Cup 260 is available now for sale in mainland Europe at 56,034, exclusive of local taxes and on the road charges. Mike J Kimberley, Chief Executive Officer Group Lotus plc said: "In keeping with our racing and high performance sports car heritage, we are very pleased to launch this exceptionally exciting, phenomenal-handling Lotus Sport Exige Cup 260. This is yet another example of how Lotus Cars and high-tech engineering with Lotus Sport, can transform an already brilliant road car into an exceptionally high performance product for the track."
Further details about the Lotus Sport Exige Cup 260:
Specs & Performance
| | |
| --- | --- |
| submitted by | Richard Owen |
| price $ | €56,034 |
| engine | Toyota 2ZZ-GE, Aluminum Inline-4 |
| position | Transverse, Mid Engine |
| aspiration | Roots-type Eaton M62 supercharger |
| valvetrain | DOHC, 4 Valves per Cyl w/VVTL-i |
| fuel feed | Multi-Point Sequential Fuel Injection |
| displacement | 1796 cc / 109.6 in³ |
| bore | 80 mm / 3.15 in |
| stroke | 89.3 mm / 3.52 in |
| power | 191.6 kw / 257 bhp @ 8000 rpm |
| specific output | 135.3 bhp per litre |
| bhp/weight | 276.94 bhp per tonne |
| torque | 236 nm / 174.1 ft lbs @ 6000 rpm |
| redline | 8500 |
| body / frame | Glass Reinforced Composite Body overBonded Aluminum Tub Chassis w/Rear Steel Subframe |
| driven wheels | RWD w/Switchable Traction Control, Torsen LSD |
| wheel type | Y-Type 8-Spoke Lightweight Cast Alloy |
| front tires | Yokohama A048R |
| rear tires | Yokohama A048R |
| front brakes | Vented Discs w/4-Piston AP Racing Calipers |
| f brake size | x 282 mm / x 11.1 in |
| rear brakes | Vented Discs w/4-Piston AP Racing Calipers |
| r brake size | x 282 mm / x 11.1 in |
| steering | Rack & Pinion |
| f suspension | Unequal Wishbones w/Ohlins Springs, Adj Dampers, Adj Anti-Roll Bar |
| r suspension | Unequal Wishbones w/Ohlins Springs, Adj Dampers, Adj Anti-Roll Bar |
| curb weight | 928 kg / 2046 lbs |
| wheelbase | 2300 mm / 90.6 in |
| front track | 1457 mm / 57.4 in |
| rear track | 1507 mm / 59.3 in |
| length | 3797 mm / 149.5 in |
| width | 1727 mm / 68.0 in |
| height | 1159 mm / 45.6 in |
| transmission | C64 6-Speed w/Sports-Type Clutch |
| gear ratios | :1 |
| top speed | ~236.6 kph / 147 mph |
| 0 – 60 mph | ~4.0 seconds |