The Honda/Acura NSX is one of those cars that looks unassuming for a supercar but then blitzes itself up the Pikes Peak course in a hair over 10 minutes.
Powered by a 3.5-liter twin-turbo V6 paired with two electric motors for each front wheel, and one electric motor to boost the rear axle, the NSX puts out close to 600 HP. On top of that, with the layout, it is considered a full-time all-wheel-drive car, although the front electric motors can turn on and off depending on cornering, driving mode, and engine demands.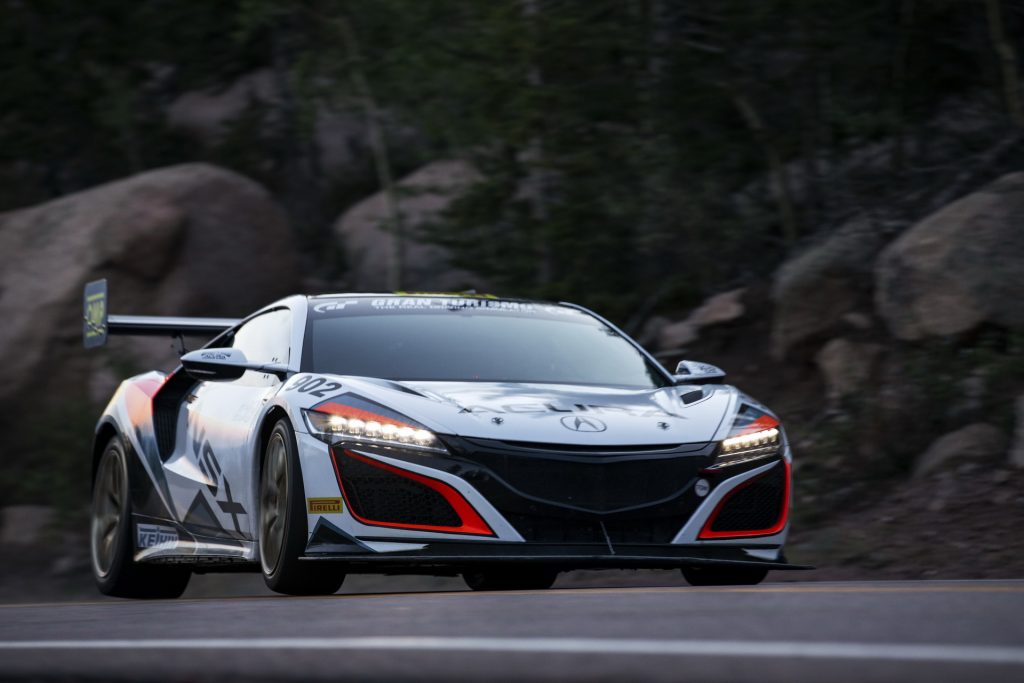 So when Honda wanted to put something up the hill at Pikes Peak this year, of course, they turned to their supercar. Although modified to be lighter, with a hill climb wing added to the back, safety and compliance equipment installed, and having the NSX GT3 dash TFT installed, the car used for the record is otherwise a standard NSX.
The previous hybrid record, set by an NSX, was 10:02.448 from 2018.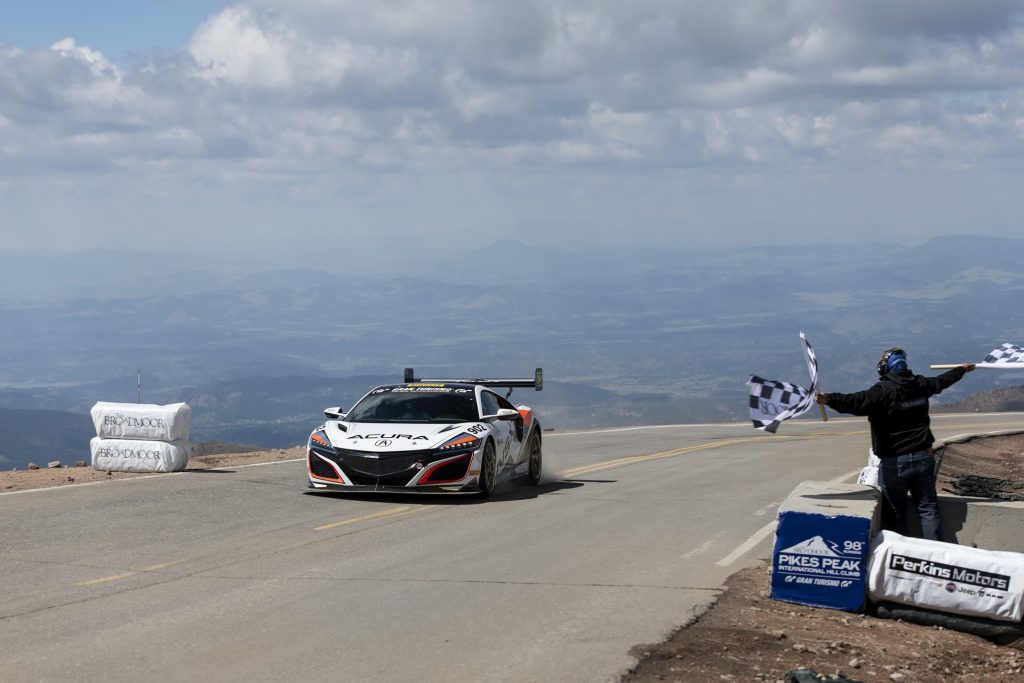 The time of 10:01.913 was good enough to place the NSX third in the extremely prestigious and competitive Time Attack 1 category, which is for specialized or modified production vehicles, closed bodies (ie no convertibles or removable roof panels), and no modifications to engines or air intake locations, specifications, or designs.