Roar
The 2021 Audi R8 has a special edition coming to America, and it's as cool as it sounds; introducing the 'Panther Edition'.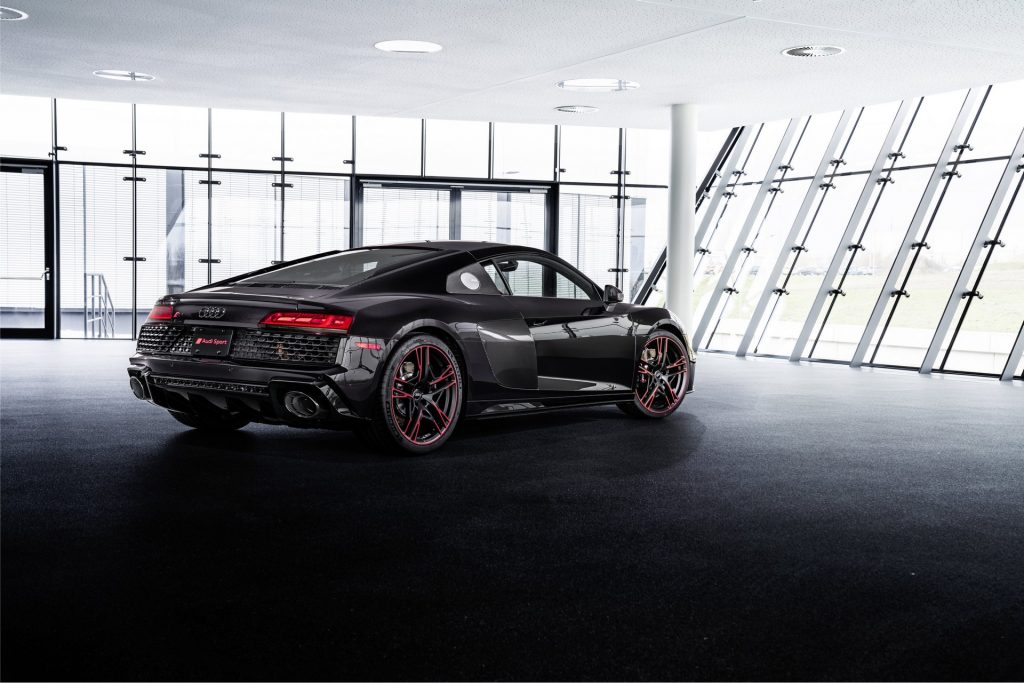 The 2021 Audi R8 Panther Edition comes fully emblazoned in a special black crystal effect paint scheme that gives the impression of a true black car, with it completely transforming to a deep purple color as you approach the car at closer distances. This amazing transitional paint job is complemented by its 20″ matte black rims that have been given the whole "Dark Spiderman" overhaul thanks to its thin red lines that have been painted over the exotic low-profile rim spokes.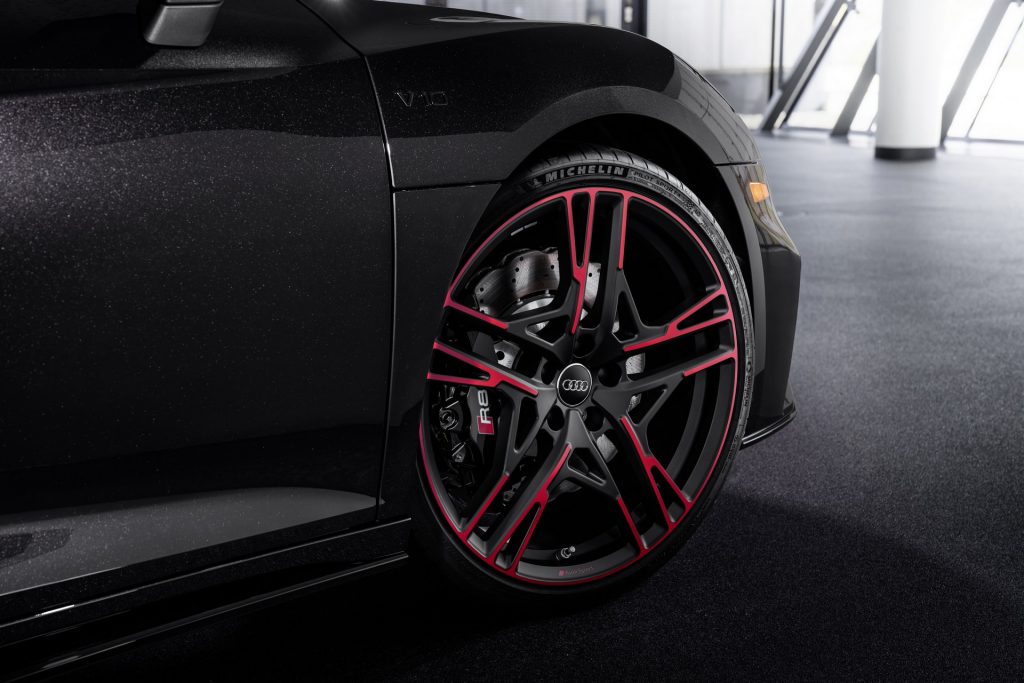 This special edition also comes completely decked out in carbon fiber bits. The exterior of the car sees a full carbon package (sigma sideblades and trim equipped throughout the engine bay), and even the rearview mirrors get capped in high-performance carbon.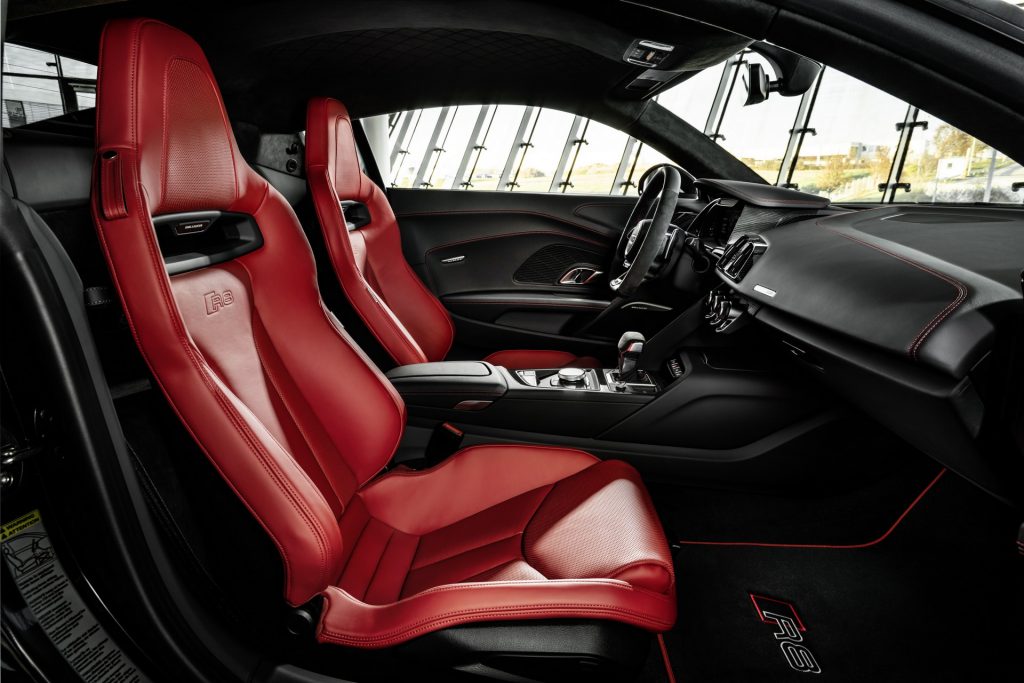 The interior of the car is fully wrapped in a beautiful black leather stitched in red to compliment the minimal rouge accenting on the outside of the car (rims and badging), and red Nappa leather seats stand tall for an extra splash of color to the cockpit.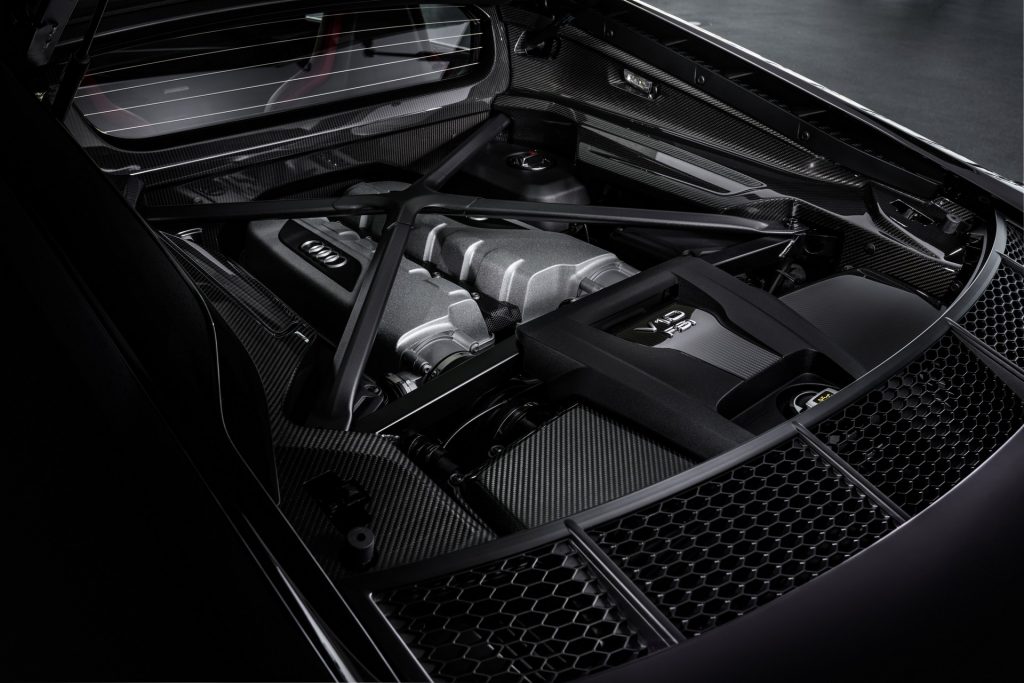 This car will feature the same 5.2L V8 found in the rest of the R8s giving this car a stat sheet of 523 horsepower and 398 lb-ft of torque.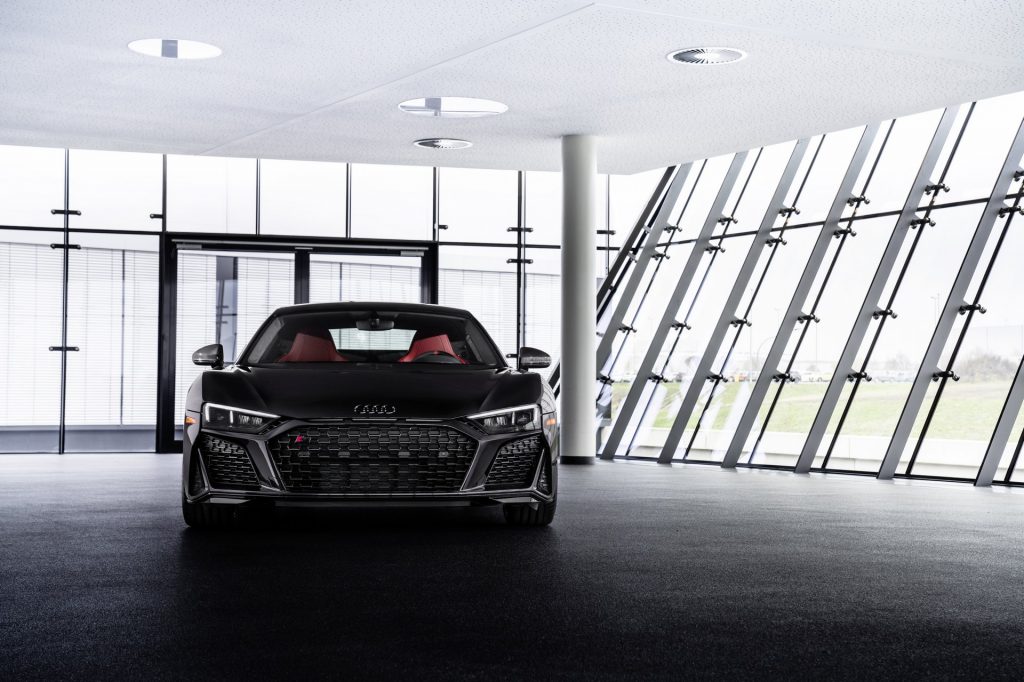 Oh yeah, I forgot to mention that this car will be limited to a total of 30 production units. #rare.. If you're interested in buying one of these R8's, pricing will start at around $180,000 and it will only be available in America.