While BMW's recently revealed new 4 Series update has met with a mix of people who love it and people who hate it, it can be agreed that the 5 Series is where some sense of normality resides.
Until today.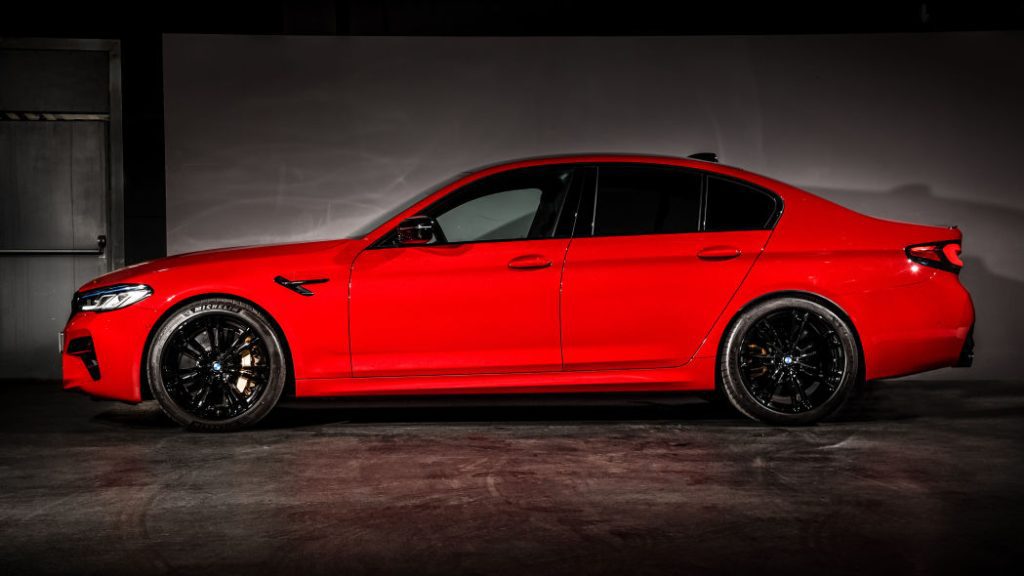 As reported just moments ago on AutoBlog, the new 2021 BMW M5 has been revealed. And you have to admit, while the looks are 95% the same, the new bits make it just that little bit outside of normal that excites the right foot.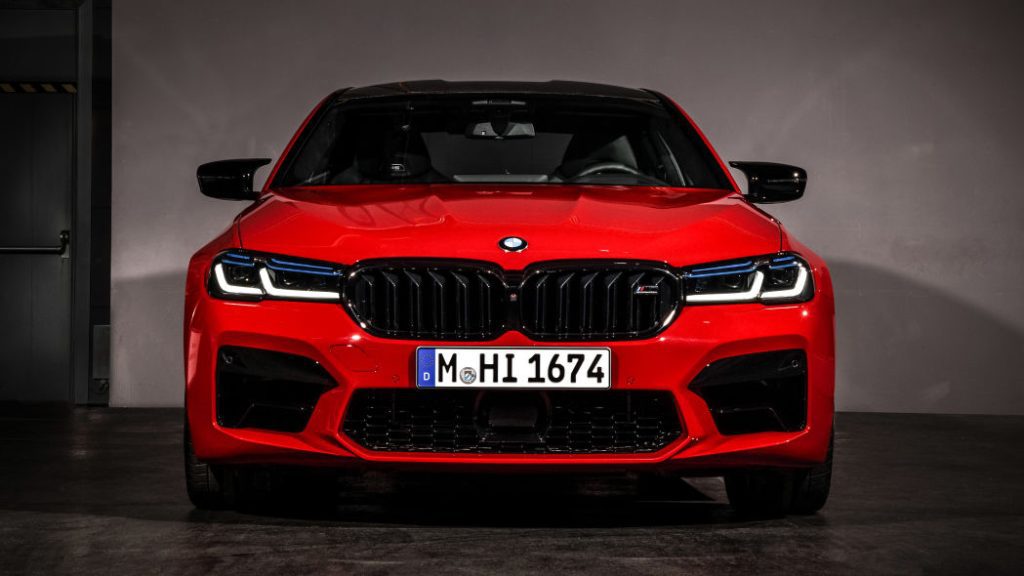 The biggest punch comes from the entirely new design of the front end. Taking the best bits of the aforementioned 4 Series, but keeping them classically 5 Series, the M5 has a snout that looks angry and ready to eat up however many miles of road you put before it.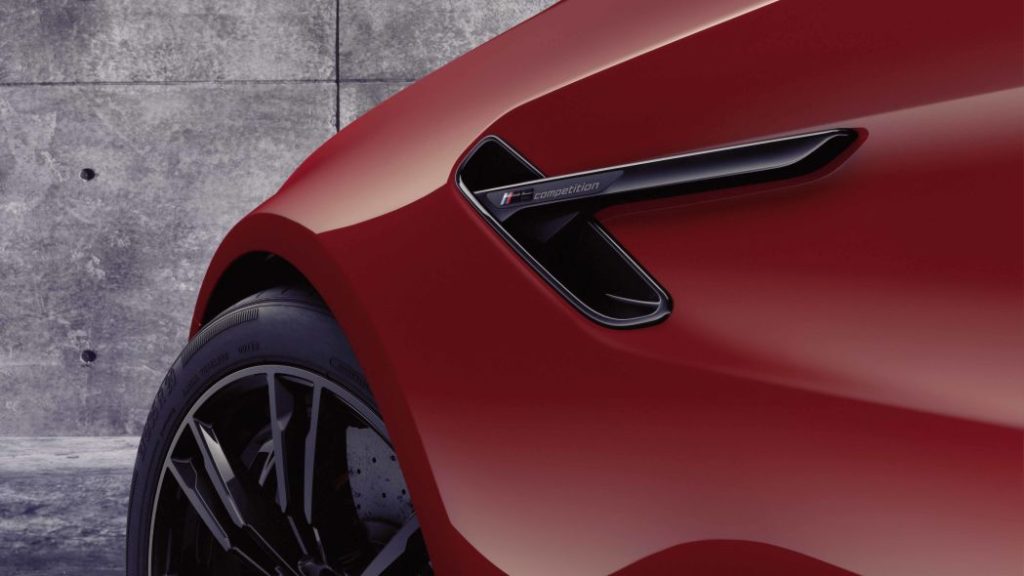 The headlights get a new L shaped LED surround, the grille pushes out way farther than the previous M5, and the "subdued" lower intakes on the 2020 M5 get replaced with angular, snarling, angry intakes that make it seem like the car is pawing at the ground like a leopard hunting a gazelle, ready to pounce.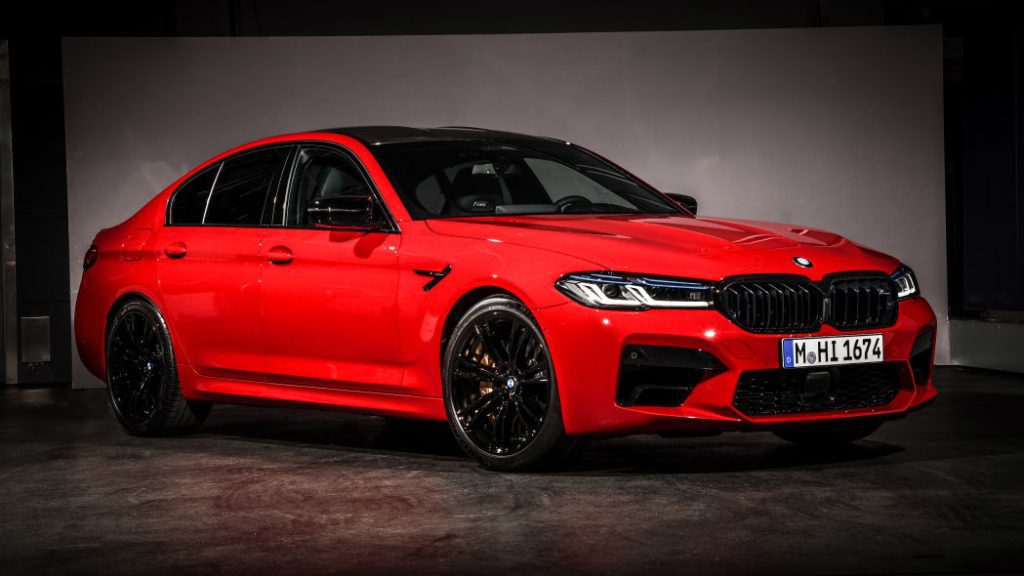 Power remains the same, with a grunty twin-turbo, 600 HP V8 in the regular edition, and a 617 HP version in the Competition series.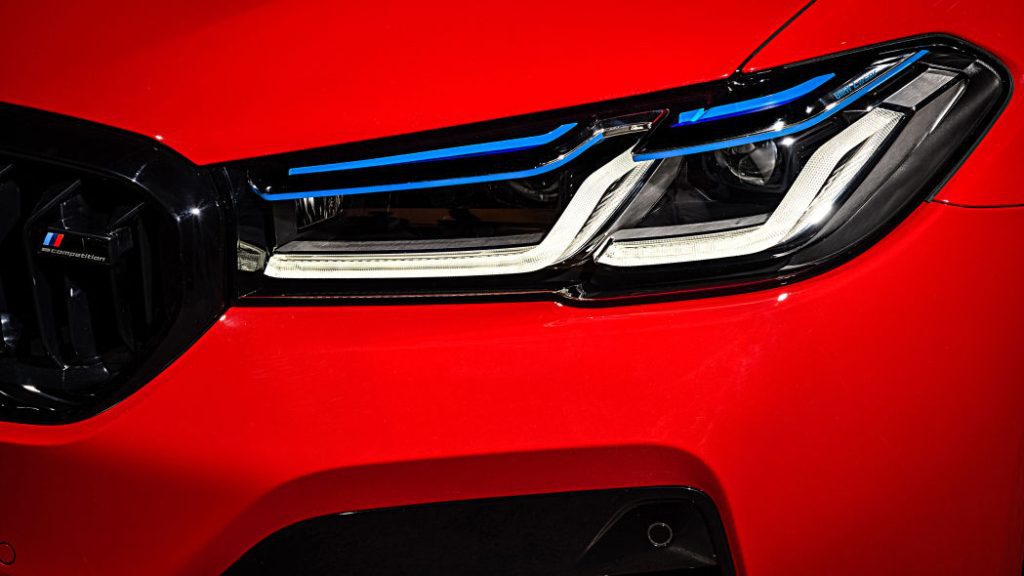 That competition series is where the next set of big upgrades come. On-the-fly, fully adjustable suspension and new shocks that could very well be magnetorheological give the M5 Competition a ride that constantly evolves in response to the road beneath the wheels, before any sudden or hard impacts translate into the cockpit.
Then, like in the M button of older M5's, there is a button labeled simply "Track." Pushing this button does something amazing. The 2021 M5 Competition will, in less than a second, firm the suspension and shocks to nearly race-quality, turn off the infotainment system and screen, stop any audio that was playing, set the transmission and engine into their most aggressive modes, and turns off all the driver aids.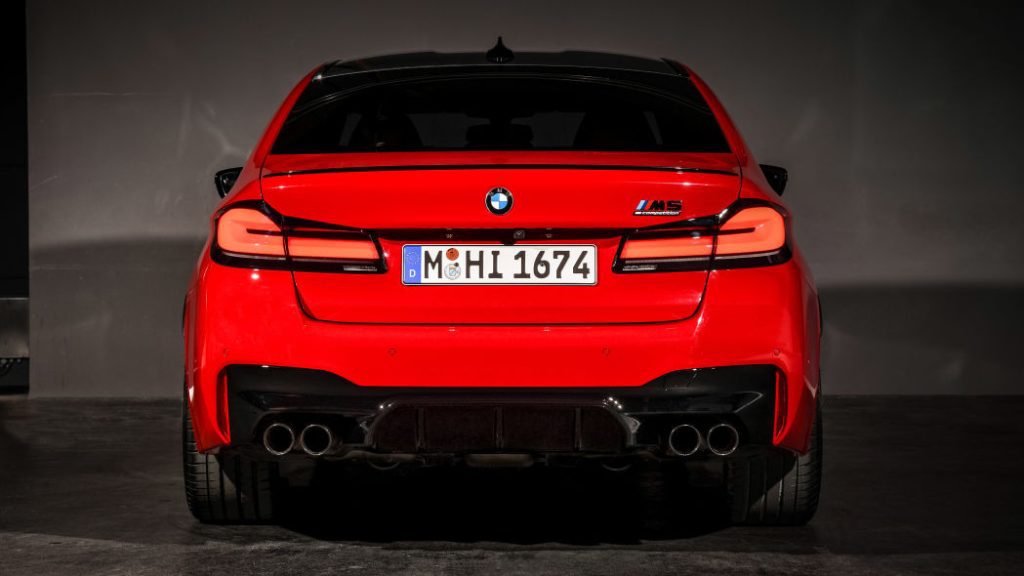 It turns a capable super-saloon into a race car wearing a nicely tailored suit, checking its watch before socking you clean in the face with a one-two punch.
On the interior, that infotainment screen is now a good 12.5 inches diagonal, two inches larger than the 2020 model. As well, Android Auto joins Apple Carplay as a supported interface.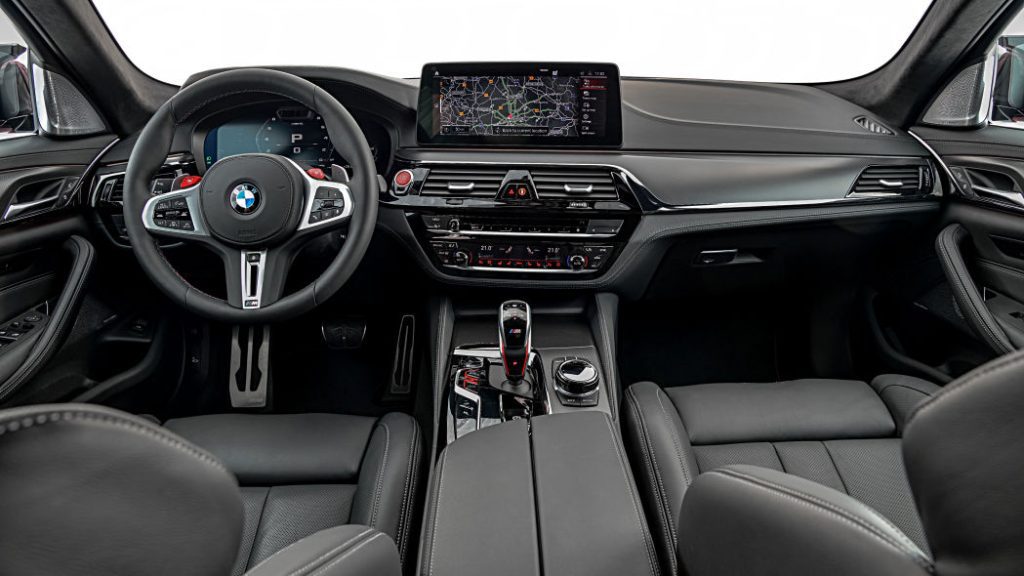 The biggest update is that the infotainment also now connects to BMW's cloud-based navigation, using real-time data and reports from other BMW's to find the quickest route to your destination. Fender bender 10 miles ahead? BMW's nav will seamlessly update your route to avoid it.