Porsche had a smash hit with the 2019 718 Cayman GT4. 414 HP from a 4.0-liter boxer 6, a decently affordable price, and a top speed that comes close to its bigger 911 brothers.
Now, however, EVO Magazine has spotted an even more hardcore version of the GT4 coming, the much-rumored GT4 RS.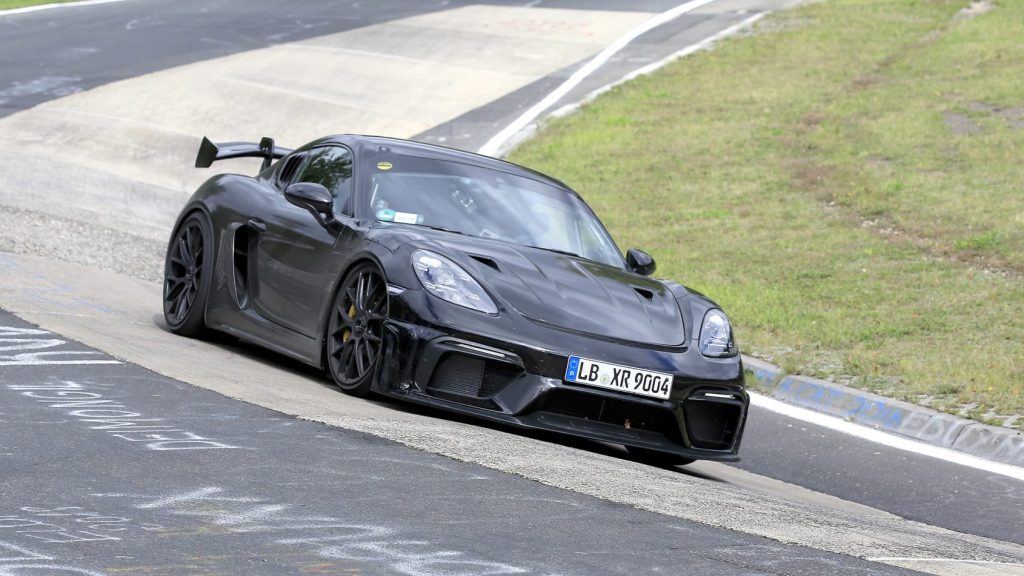 The biggest difference between the current GT4 and the upcoming GT4 RS, if it is carried over, is the removal of the low wing in favor of a much higher, more GT3 RS-like wing.
Another major spot with the new spy pictures are the first-ever center-lock wheels on a Cayman. This is more evidence of the RS DNA of the car, as almost all RS's have had center-lock wheels.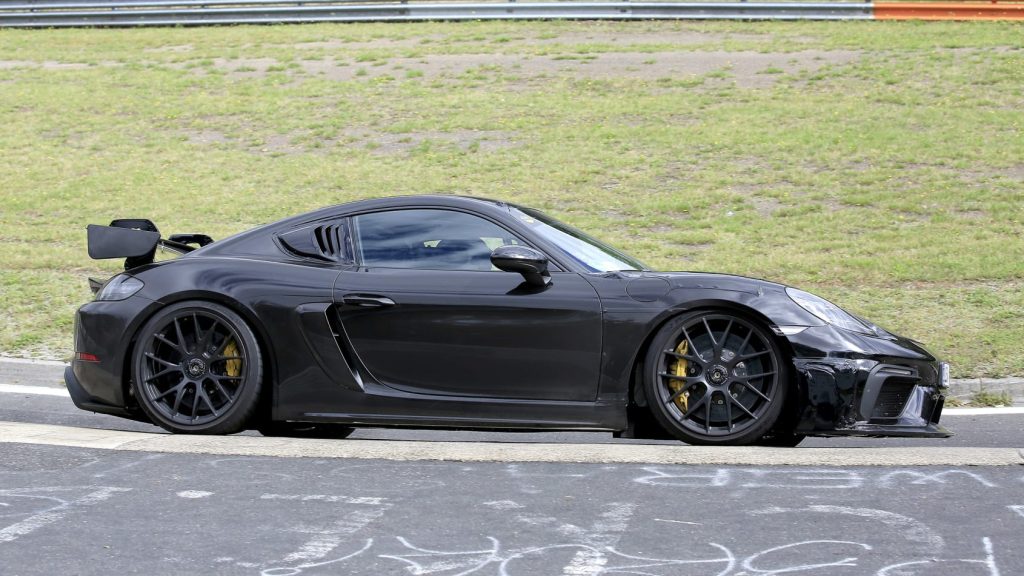 The front splitter is more pronounced and has much bigger air intakes for side-mounted radiators, something shared with the upcoming 992 GT3. The front hood is also reminiscent of the Type 991.2 911 GT3 RS, with a raised center profile and two NACA ducts.
However, the most interesting change is that there seem to be additional intakes for the engine where the rear quarter windows would be on a standard GT4. Much like a Ferrari F8 Tributo with it's double sectioned upper air intakes, this would mean that instead of the usual carpeted parcel shelf in the normal 718, it could be completely sectioned off to provide extra air, extra power, or extra cooling to the engine.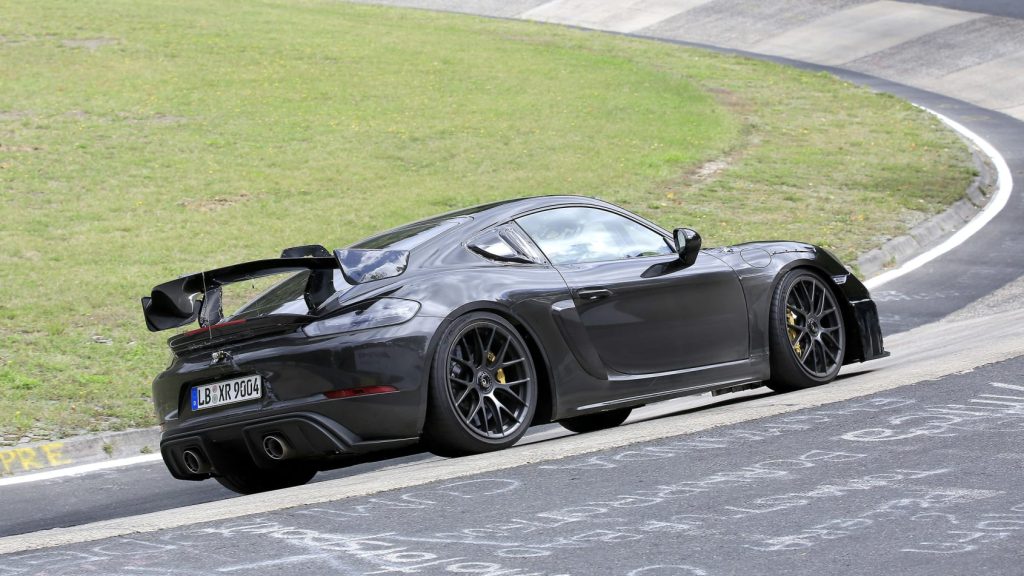 While there is no official word about a GT4 RS from Porsche, it's not hard to pick out that this is indeed a 718 Cayman GT4, with extra bits and bobs added to it. As well, as Porsche's GT division cars are some of the most desired models, why not leverage that into more profit?