Originally unveiled and released in 2016, the Lamborghini Centenario was a celebration by the Italian brand for the 100th birthday of founder Ferruccio Lamborghini.
19Bozzy92, he of the amazing supercar and hypercar audio capture videos, was present at both Goodwood Festival of Speed events in 2017 and 2018 to capture both a coupe and a roadster.
Based on the Aventador LP750-4 SV, the car was extremely limited, with only 40 total produced. Of that total, 20 coupes and 20 roadsters were built, and were ridiculously expensive, tickling at $2 million.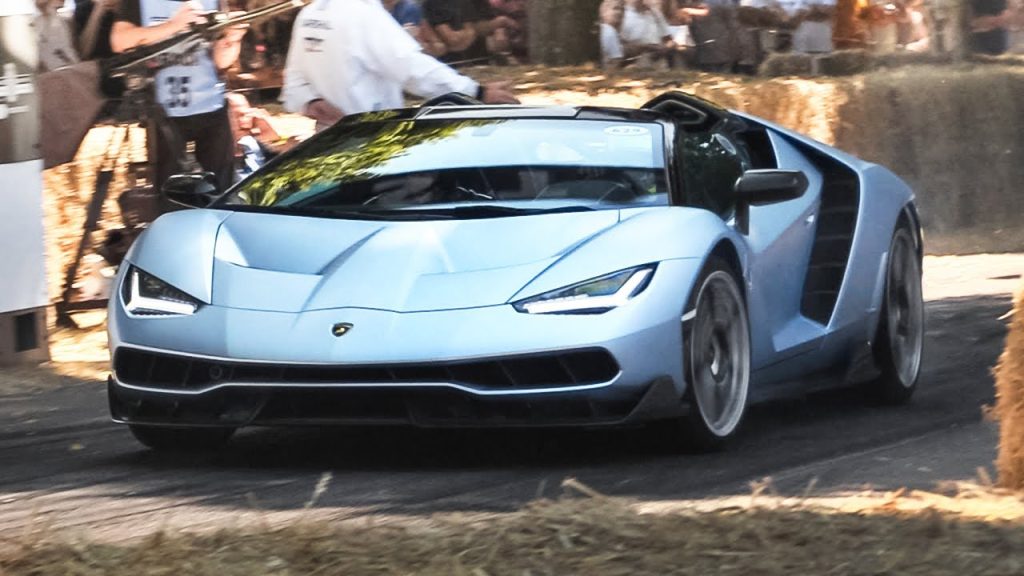 For that price, however, you got a reworked body, ground effect aerodynamics, and a 6.5 liter V12 tuned to 770 HP and 690 lbs-ft of torque. The redline for the engine was also pushed up to 8,600 soft redline, with cylinder cutoff at 8,700.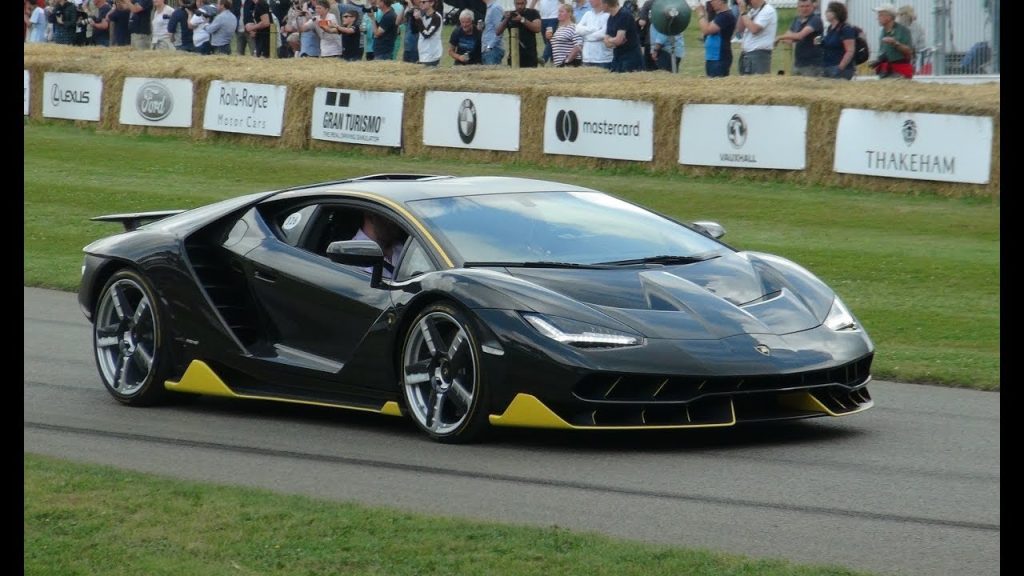 To handle the extra heat and power, an entirely new side scoop design was needed, which is why the Centenario has the bulging buttresses at the rear. Primary air intake is through the smaller, inner scoop, while radiator airflow and rear brake cooling was through the gigantic side scoops, which exhaust under the extreme rear diffuser to aid with the Venturi effect, sucking the car down to the road.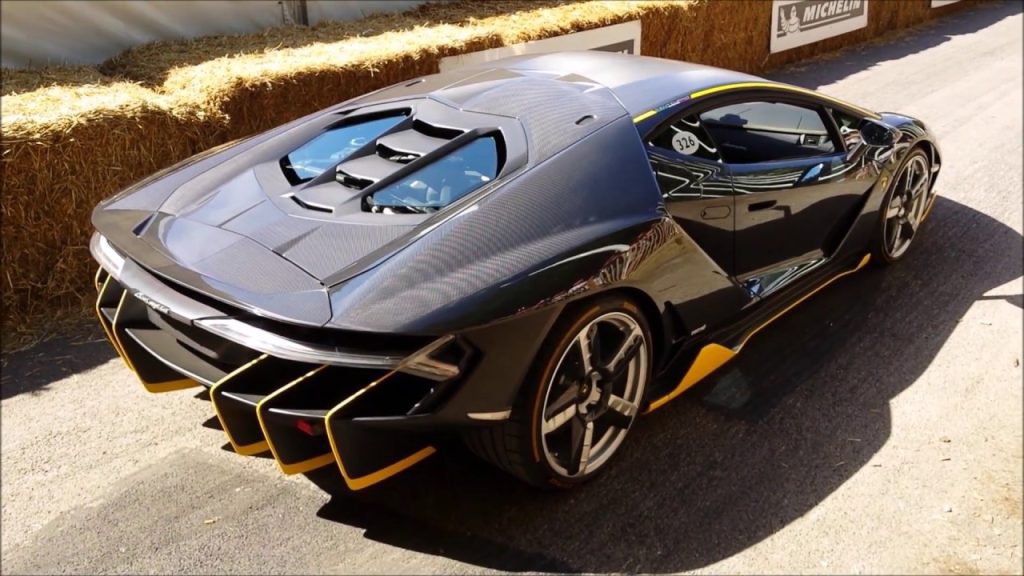 And it also received a fully tuned, all titanium exhaust which features sport catalytic converters, allowing as much of the glorious V12 noise as possible to scream out in Italian song.
And, as we all know, being supercar fans, not much can beat an Italian V12 in terms of pure noise. Especially when it also cracks and pops when you come off the accelerator…