It's hard to deny the unique appeal of a supercar, especially when you slip behind the wheel. It projects a feeling of barely restrained power just begging to be unleashed. Unfortunately, the cars don't come cheap and are often out of reach for the average enthusiast. However, renting provides an avenue by which one can still soak up the adrenaline thrill served up by supercars, even if it's temporary. Here, you will find a few places where you can actually rent the supercar of your dreams and head for the open highways to create lifelong memories.
Renty – Dubai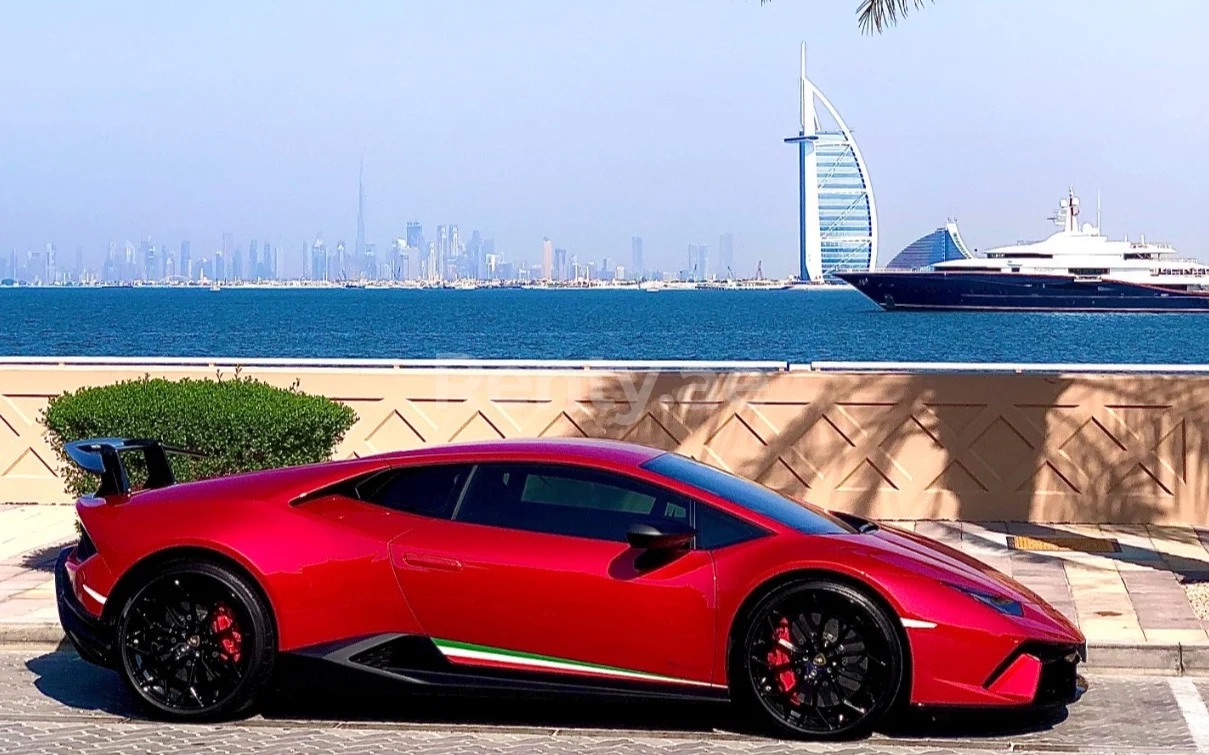 Via Renty
Few cities on earth can match the glitz and glamour of Dubai in the United Arab Emirates (UAE). It is the premier 'Capital of luxury', and what better way to soak in its luxurious lifestyle than to cruise around in a luxury car? Explore the city with your pick from the incredible variety of luxury car rentals from Renty. It is Dubai's leading car rental service with a vast network that boasts a staggering 47 rental companies and over 650 rental cars. This ensures that they can promptly service customers in Dubai and other emirates like Abu Dhabi, Sharjah, and Ras Al Khaimah. They not only cater to customers who need a luxury vehicle but people seeking the ultimate thrill on UAE's beautiful roads will also be spoilt for choice when it comes to the available supercar variety. The large number of partners under Renty also makes it possible for the service to offer highly competitive rates and packages to prospective clients. It means you don't have to break the bank to enjoy supercars like Lamborghini Aventador, Porsche 911 Carrera, Ferrari Roma and McLaren 720 Spider.
Luxury Car Rental – Puerto Banús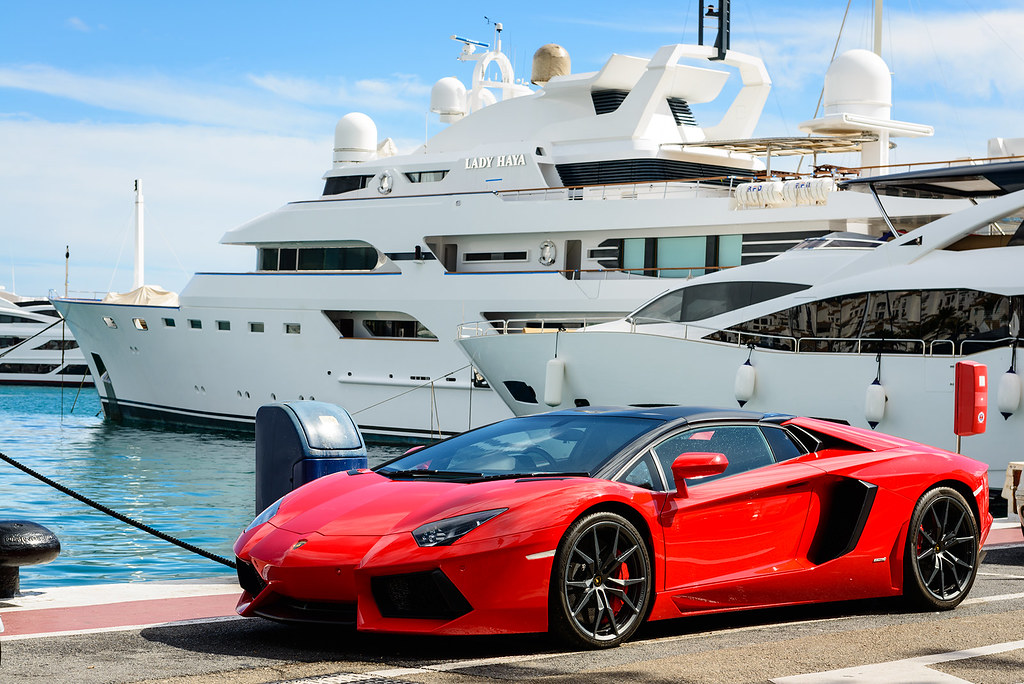 Puerto José Banús, more commonly known simply as Puerto Banús, is a marina located in the Southwest of Marbella, Spain. It is a popular tourist attraction for the extremely wealthy and is known for its concentration of high-end shopping malls, restaurants and bars. It is also the home of Luxury Car Rent Marbella, a supercar rental service that boasts up to 11 different models for the ultimate thrill-seeker. They have mainstream sports cars like the AMG GTC and the Bentley Continental GTC. Then there are the premium models like the Lamborghini Murcielago, Aventador Miura and even the Porsche 918 Spyder.
Royalty Exotic Cars – Las Vegas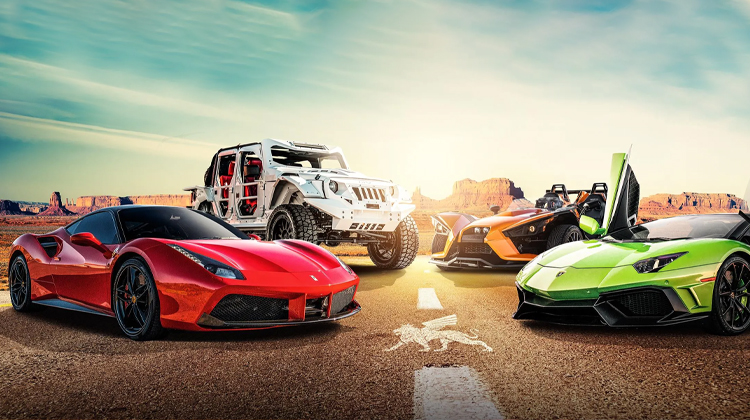 Via Producer Michael
'What happens in Vegas stays in Vegas.' This phrase was coined in the early 2000s as part of the rebranding efforts to portray the famous casino city as a place where people could come and really let loose. Royalty Exotic Cars is well-positioned to cater to such people, with a tempting array of supercars. The cars on offer include the Ferrari F8 Tributo, Lamborghini Aventador and newer models like the Huracan STO and McLaren GT. It is the perfect outlet to offload some of your casino winnings and celebrate by hitting the highway for a cruise or two.
Dynasty Luxury Rentals – Miami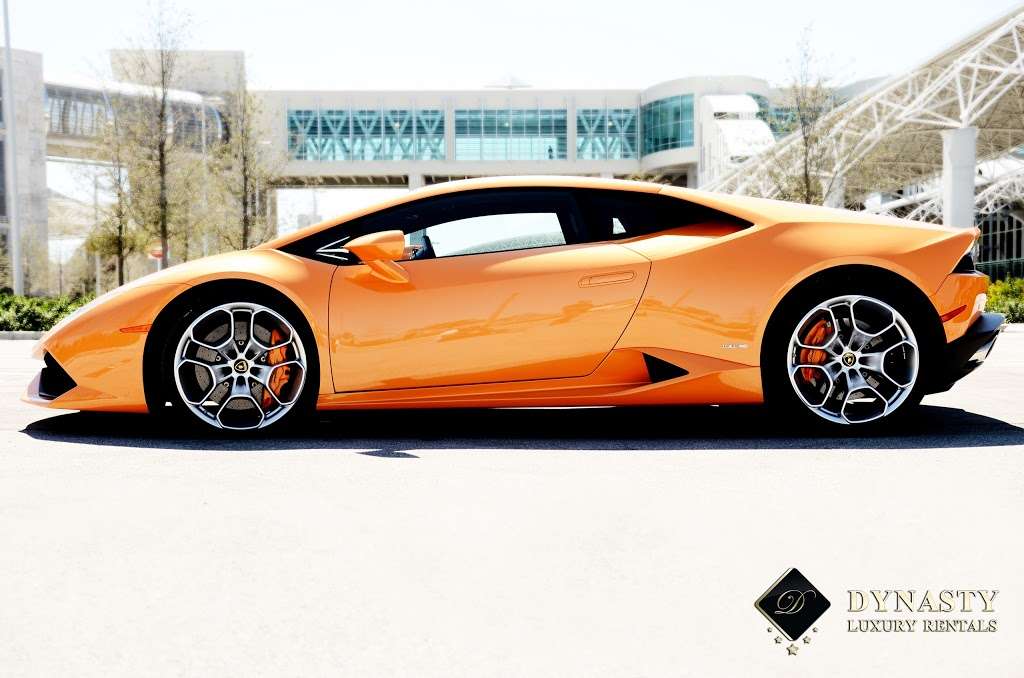 Via Business Yab
Be sure to check this one out if you are in the Miami area and are looking for a premium supercar rental service. It is one of the most exclusive car rental services in the Miami area. They offer a great selection of supercars, including convertibles that provide a pretty special way to enjoy the highways along the pristine beaches. Additional services provided by Dynasty Luxury Rentals include personalized one-on-one instructions on your vehicle's features by trained staff and no fuel tank restrictions on select models.
Top Car – Monaco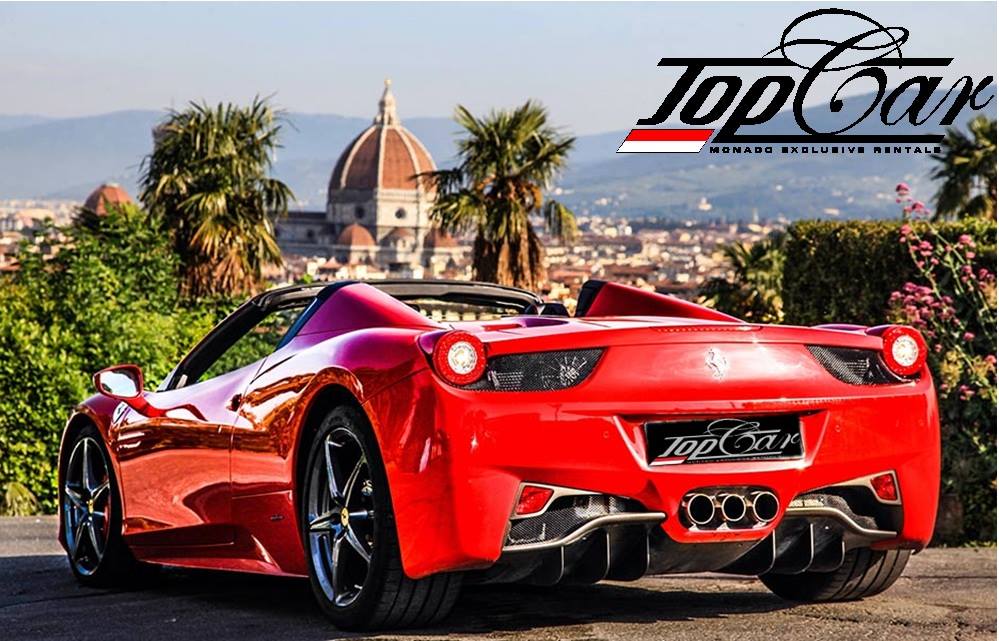 Via Top Car Monaco
The entire principality of Monaco is less than 1 square mile (208 hectares). That's smaller than Central Park in New York. Yet, this sovereign state has the highest concentration of ultra-net-worth individuals in the world. It is also a magnet for tourists all year round, and one of the easiest ways to blend in is to rent a supercar. That is where Top Car Rentals, one of Monaco's premier rental services, comes in with an impressive array of high-performance vehicles. The fleet includes several Lamborghini and Ferrari models, supported by a comprehensive support service that includes pickup and drop-off if required.
Royal Rentals – London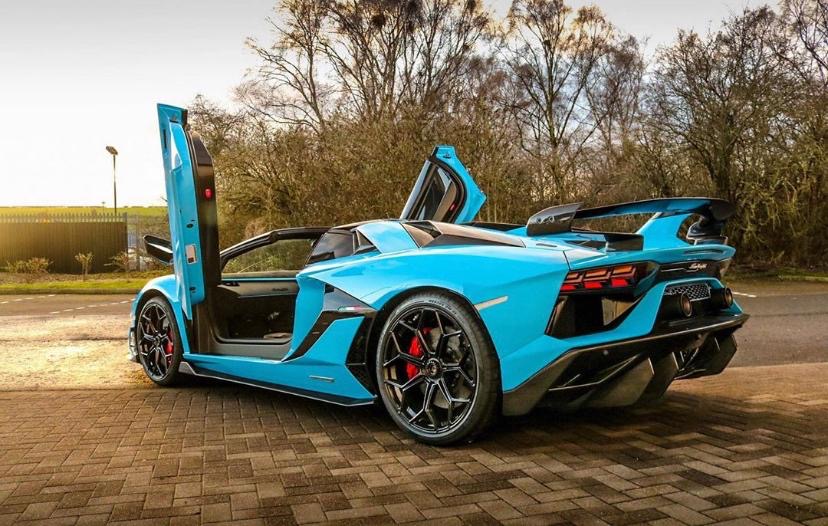 Via Royal Rentals UK
Royal Rentals is appropriately located in high-brow Mayfair, London. The luxury car rental has been in the business since 2008 and is now one of the leading destinations for supercar rentals in the United Kingdom. The supercar collection started with just a Ferrari F355 and a Lamborghini Murcielago Spyders. It has since ballooned out to include some of the best modern high-performance machines on the market today. It includes cars like the Huracan STO, Ferrari SF90 Stradale and Lamborghini's V12 flagship – the SVJ Roadster. Comprehensive insurance packages are available for the vehicles if they have to be driven across the UK's borders into other countries.
Supercar Experiences – London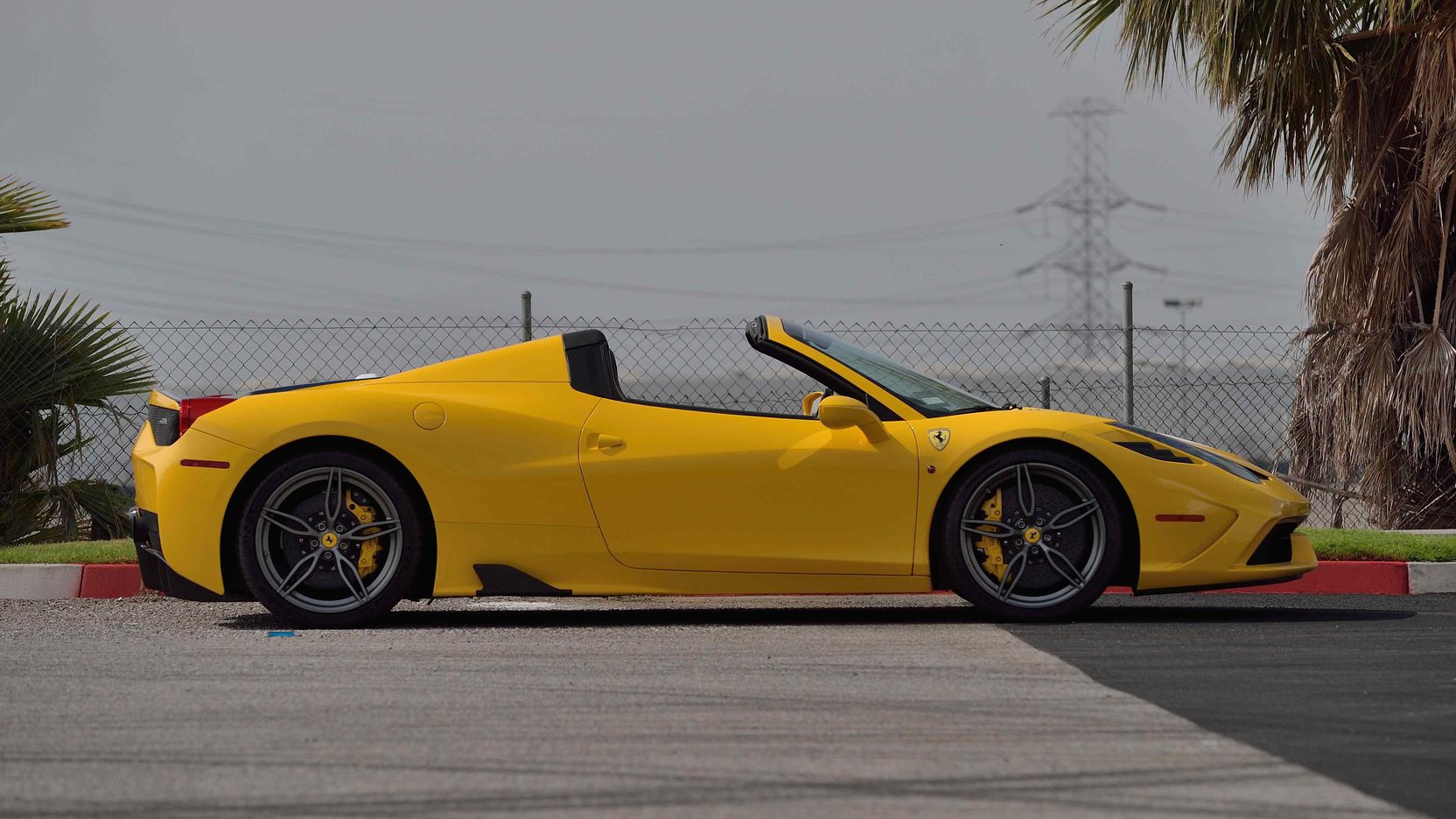 Via Mecum
This is another UK-based supercar rental agency that offers a great selection of supercars for hire. It is a collection that includes rare gems like the Lamborghini Diablo SE30, Mercedes Benz SLS AMG Roadster and the Ferrari 458 Speciale Aperta (1 of 499). They offer competitive rates for brands like Aston Martin, Ferrari, Lamborghini and McLaren. The rental agency is based in Mayfair and provides delivery and pickup services to every area of London, usually within a couple of hours. Supercar Experiences have been in business since 2003 and leverage deep industry knowledge to cater to a wide range of specific customer requests.