Some days, videos are posted to YouTube that just need to be shared.
International GT Challenge pro driver David Perel of Rinaldi Racing strapped a GoPro to his right shoulder, then hopped aboard his Ferrari 488 GT3 Evo race car…
What's even better is that, unlike with many "onboard" videos, there is no commentary.
Not even any other music apart from that lovely 4.0 liter twin-turbo V8 chucking out a glorious 550 HP.
What's particularly awesome about this video is that there is no sound deadening at all. You get to hear everything!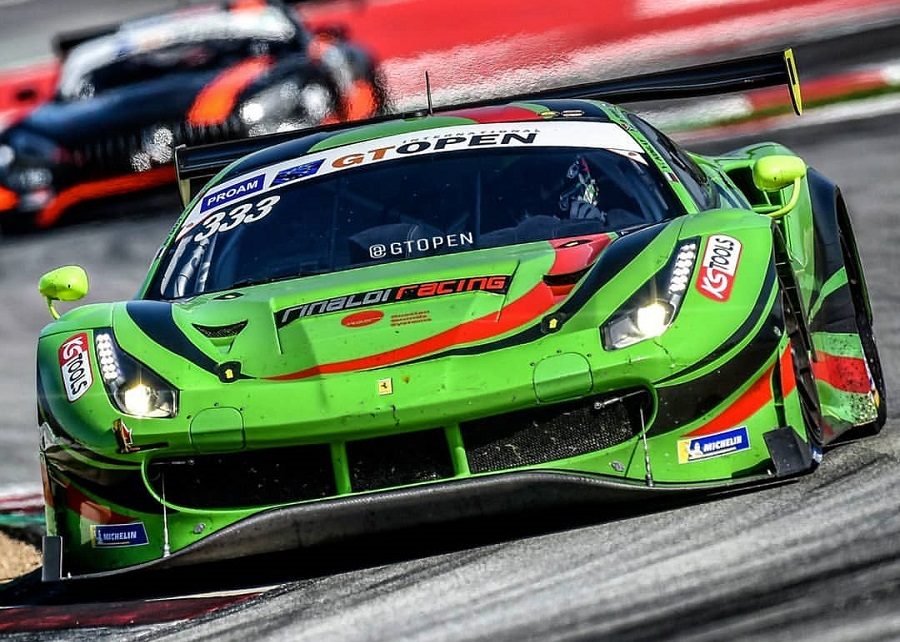 The intake roar of the engine. The blow-off valves hissing when he comes off the throttle. The brakes squealing as they come up to temperature and bite hard.
You will also notice, due to how GT3 regulations work, that the dash and instrument cluster shroud keep the same shape and structure as the road going Ferrari 488 GTB.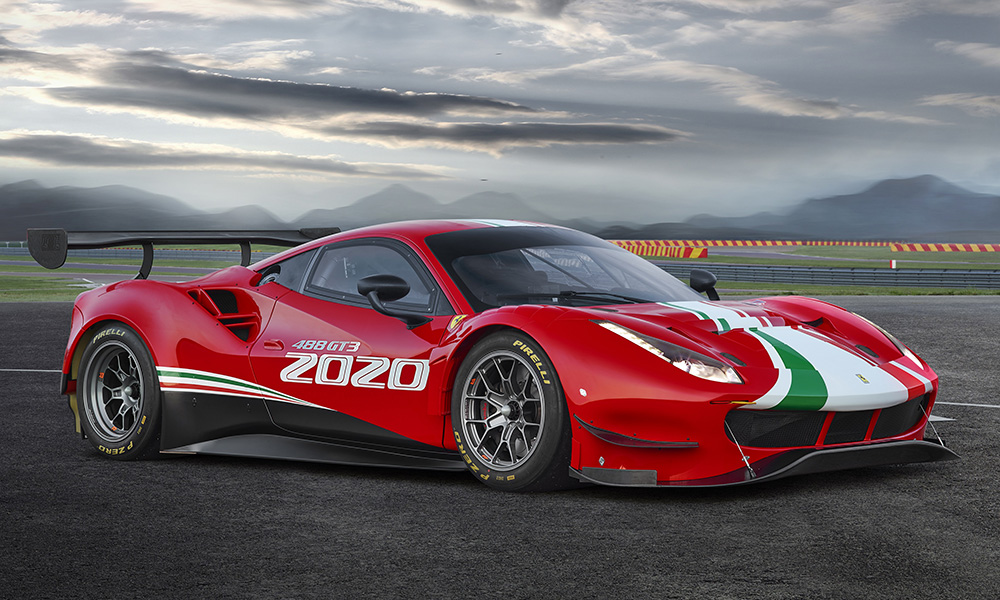 The rearview camera display is also quadruple purpose. Primarily, its the rearview so that the windshield can be as unobstructed as possible.
On the right side of the display, you will see a session and/or race timer top right, as a lot of GT3 races are time limited.
Most "Sprint" races are one hour long with a mandatory pit stop. Endurance races can be anywhere from three to twenty-four hours long.
The two clusters of four green squares are tire pressures (top) and temperatures (bottom).
At the very bottom of the display is a secondary speedometer for data capture purposes, in kilometers per hour.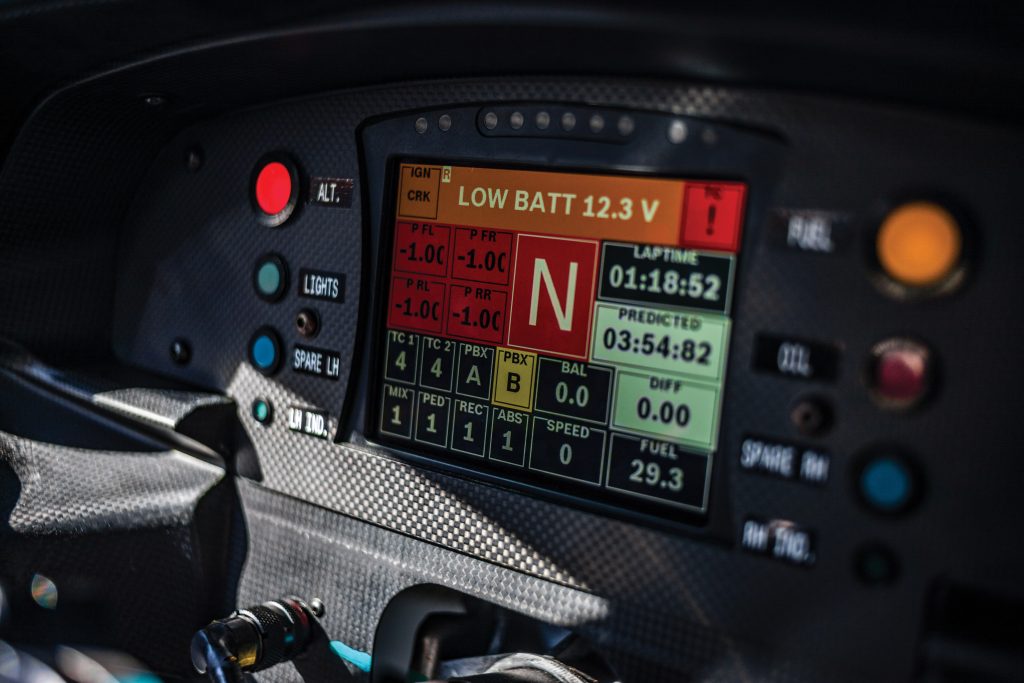 On the primary dash, the only really important information is dead center and just off to the right of dead center, with a tiny bit of info in the top left.
The top left "D1" in the video is the engine map. Each GT3 car in competition has different maps, with D1 or 01 usually being the most aggressive, everything and the kitchen sink race map. The only other map above that is Q1 or 00, which allows the engine to overboost for qualifying laps.
In the middle is the gear indicator, and to the right of it are the displays for previous lap time, current lap time, and a little box that colors green or red that is a live delta difference calculation. Green means you're faster this lap, red means slower.
It's not a view you often get to see, so we appreciate that David decided to film his practice and testing session at Circuit de Barcelona-Catalunya and give us a great lap with a great soundtrack!