Grand Tourers are an interesting type of car, if you really dig down into it. They are designed to be immensely comfortable, luxurious, and supple over the varying types of roads across Europe, where the style began. At the same time, they are also designed to be extraordinarily powerful, fast, and give the driver unmatched performance when they decide to plant the right foot on the unrestricted Autobahn or the higher-speed sections of many continental motorways.
Aston Martin has always been at the forefront of the GT market, with legendary cars such as the DB5 and even the recent DB9 and DB11 cars all being considered the best of their class. However, it seems that those designers and engineers at Gaydon in the UK want to move beyond GT's and create a new class of car: The Super Tourer.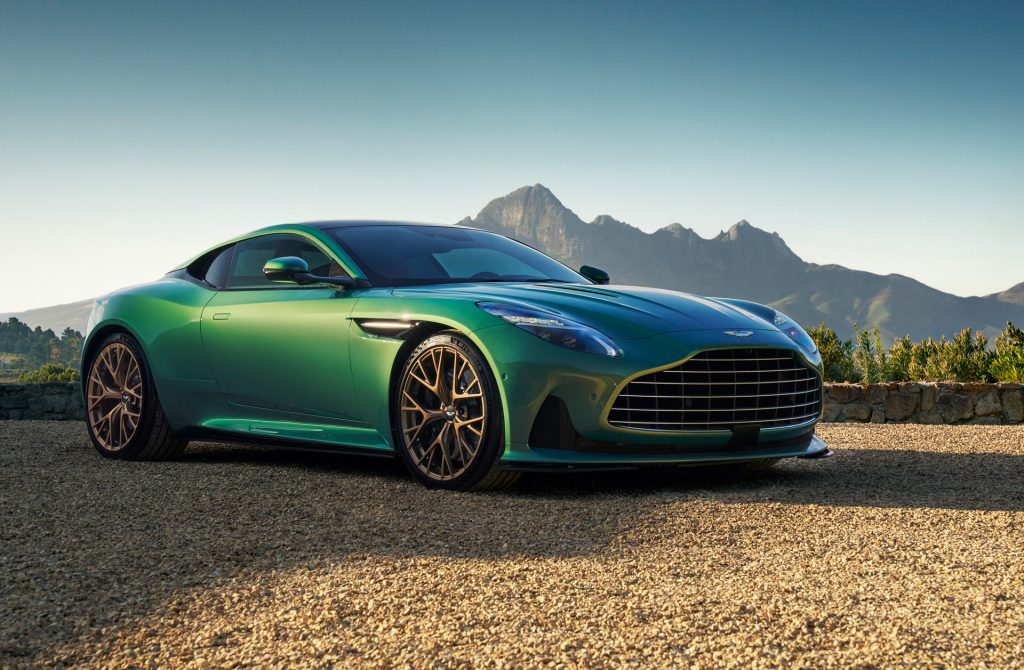 If the new 2024 Aston Martin DB12 is their proposal, they do have a strong argument. Let us take a look at the significant points…
First of all, they definitely have the power to go beyond a GT, with a 4.0L dual twin scroll turbocharged V8 thundering out 670 HP @ 6000RPM and 590 lbs-ft of torque between 2,500 and 6,000 RPM, all sent through a rear axle mounted ZF 8-speed automatic that features electronic shift-by-wire and receives power from the engine through via a carbon fiber prop shaft housed in an alloy torque tube. Despite the 3,981 lbs curb weight, this is enough to shatter the 60 MPH mark in 3.5 seconds. A top speed of 202 MPH makes it one of the fastest non-limited-edition Aston Martin's in history as well.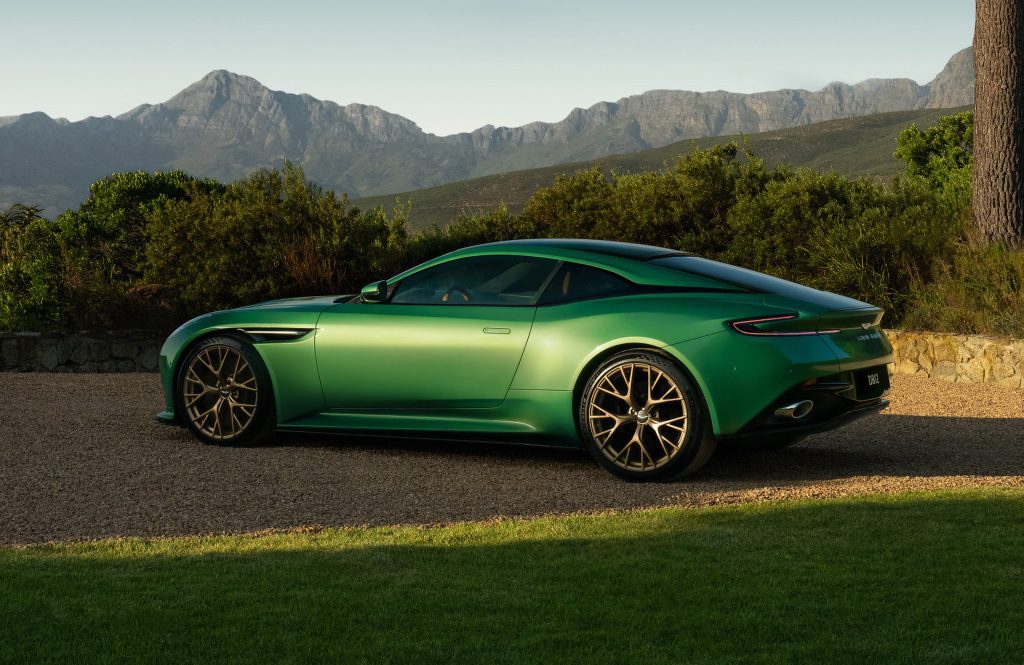 Secondly, it ticks every box in the comfort category. The front seats are carbon fiber sport seats that are nonetheless plush and finished in full-grain leather, as befits an Aston.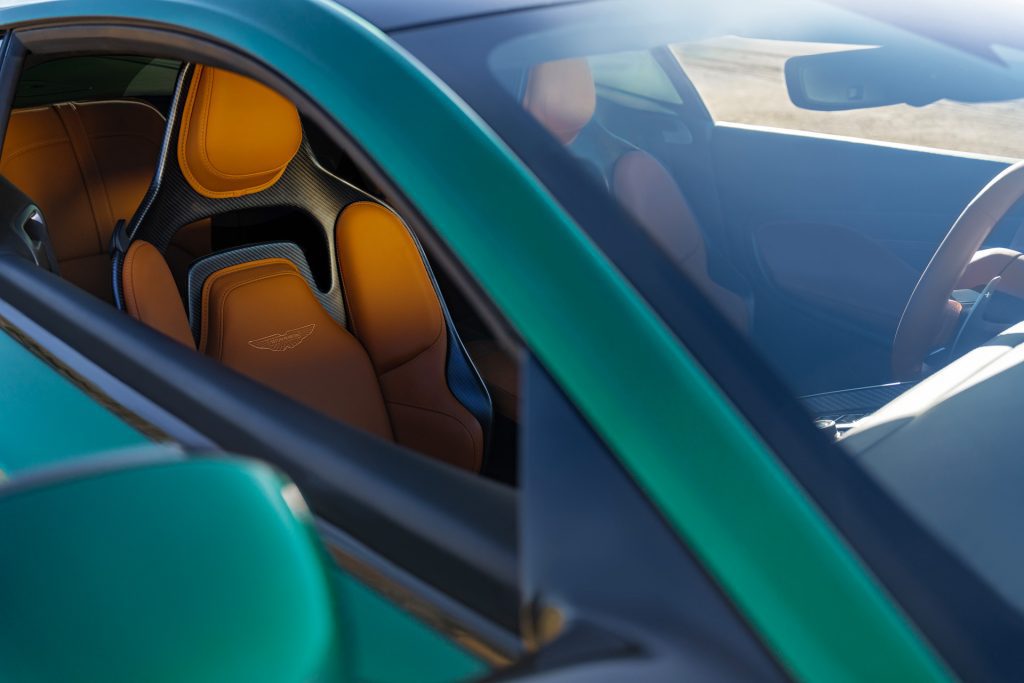 The dash also gets the leather treatment, while the center console is a mix of exposed carbon fiber with leather accents, dominated by a 10.25 inch infotainment screen ahead of a control cluster that itself is headed up by the large Start/Stop button.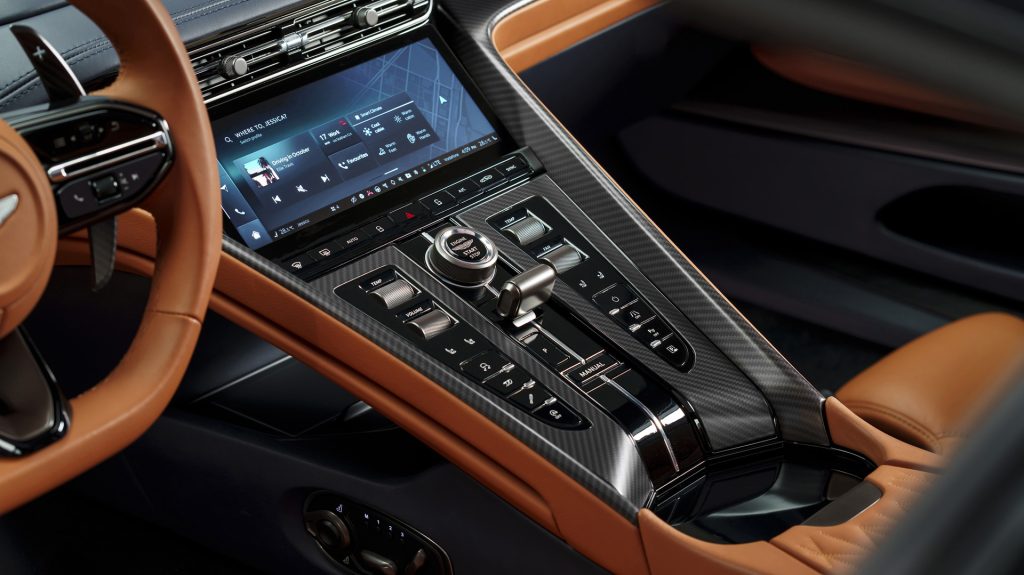 As one would expect, the material appointments are also luxurious, with a full alcantara headliner and 600GSM plush carpets. Any and all exposed surfaces are either naked carbon fiber or high-quality gloss black inlays. Absolutely everything is power controlled, from the 12-way seat adjustment to the door mirrors and windows. The finishing touch is a bespoke and carefully tuned audio system by Bowers & Wilkins, a new partner for Aston Martin that are known for their studio-grade audio equipment and ultra-high-end speaker cabinets.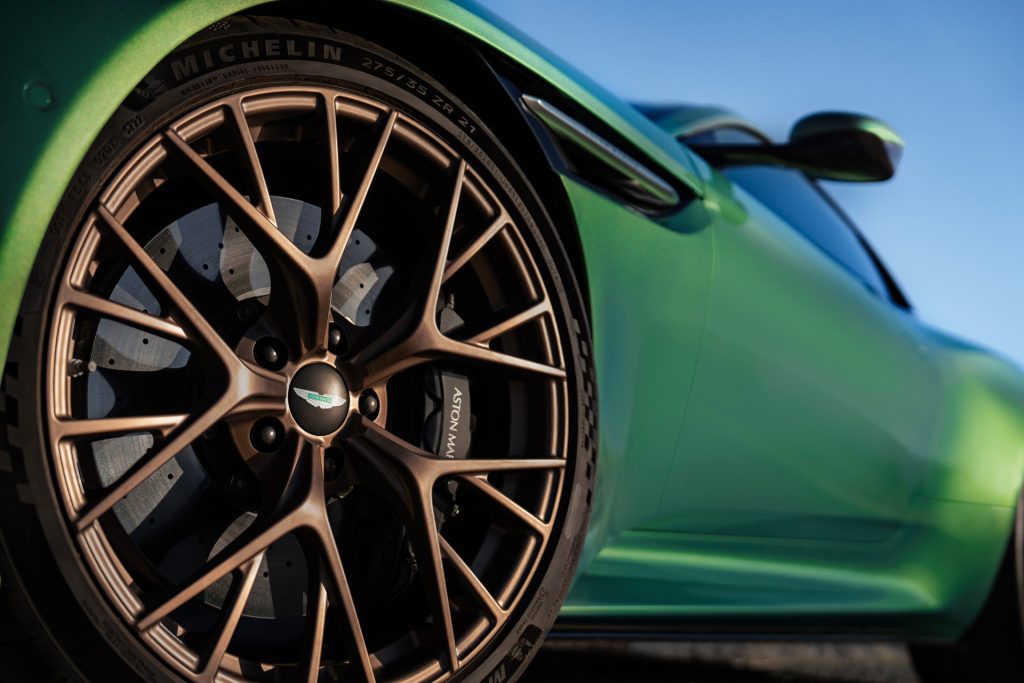 However, you could have all the power in the world and be seated in immense comfort, but it means nothing if the dynamics of your touring car are soft and numb. The DB12, as per Aston Martin's claim, is the "Sharpest DB Ever," with a continuously variable rear e-differential tied in to the car's stability control system. Unlike a traditional mechanical limited-slip differential, it can go from wide open to 100% locked in milliseconds, and is constantly adjusting between those two extremes to provide the best response at all times.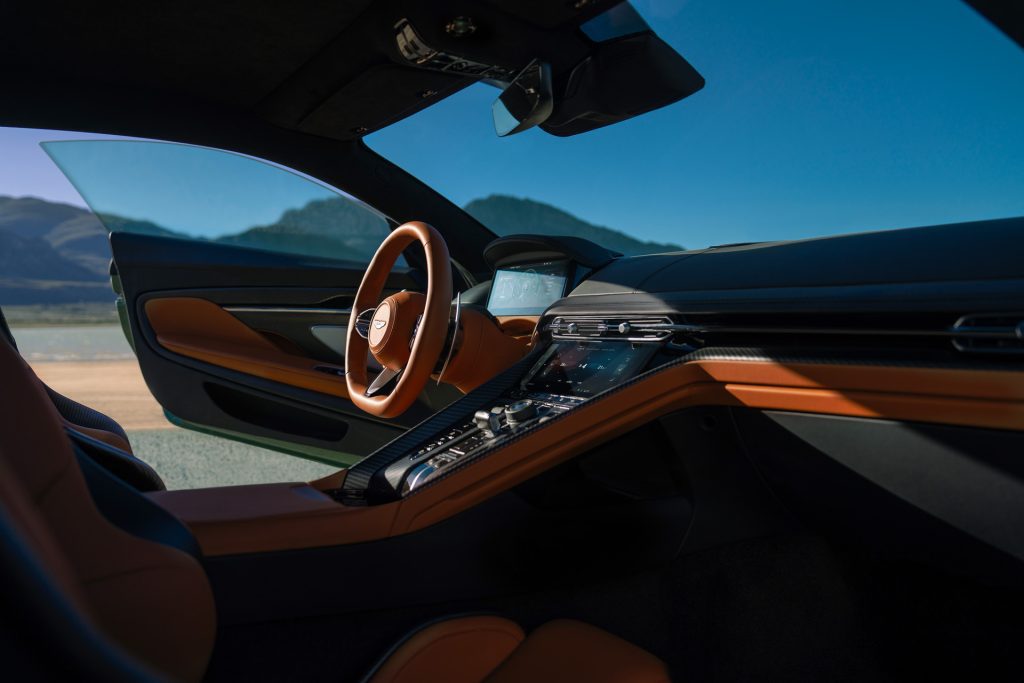 Steering is taken care of through a thick, leather wrapped steering wheel that connects to a variable electric power assistance (EPAS) rack and pinion system that has a supercar-level 2.375 turns lock to lock.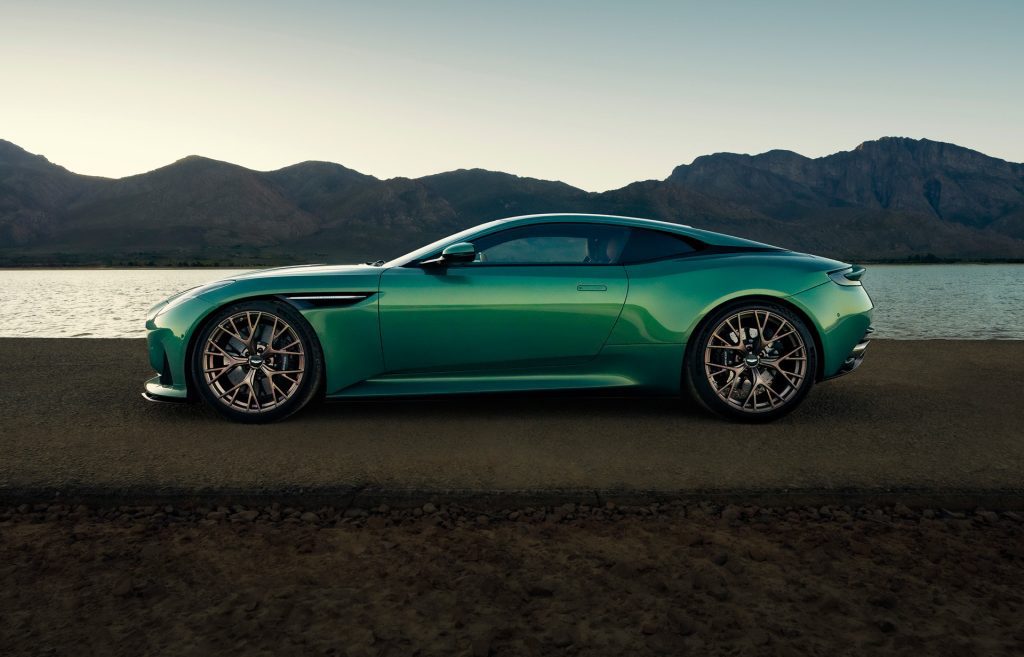 The real magic, though, is in the suspension and chassis. By using an all-new form of aluminum bonding, the DB12 is at least 7% stiffer in torsional rigidity compared to any other DB model currently in production. The car also features an entirely new generation of Aston's supple and responsive intelligent adaptive dampers, which have a 500% increase in force distribution bandwidth and low milliseconds response time, while at the same time allowing the car to sit low over its wheels, giving it an aggressive and agile look.
There will be a deep dive into these systems and many more coming soon on Supercars.net, as well as a full gallery, but for now, we can safely say that with the DB12, Aston Martin's claim of it being the "World's First Super Tourer" is well founded, and very well supported.
No pricing has been announced as of yet, however production is expected to start in Q3 2023.