Aston Martin V12 Speedster
As part of the continuing model reveals and releases over the cancelled Geneva Motor Show week, Aston Martin has revealed their limited series car: The V12 Speedster.
The V12 Speedster, as the name suggests, is powered by a 5.2 liter twin-turbocharged V12 developing 700 HP and 555 lbs-ft of torque, in a front-midmount position behind the front axle. That power is mated to an 8-speed ZF automatic, and the car is rear wheel drive only.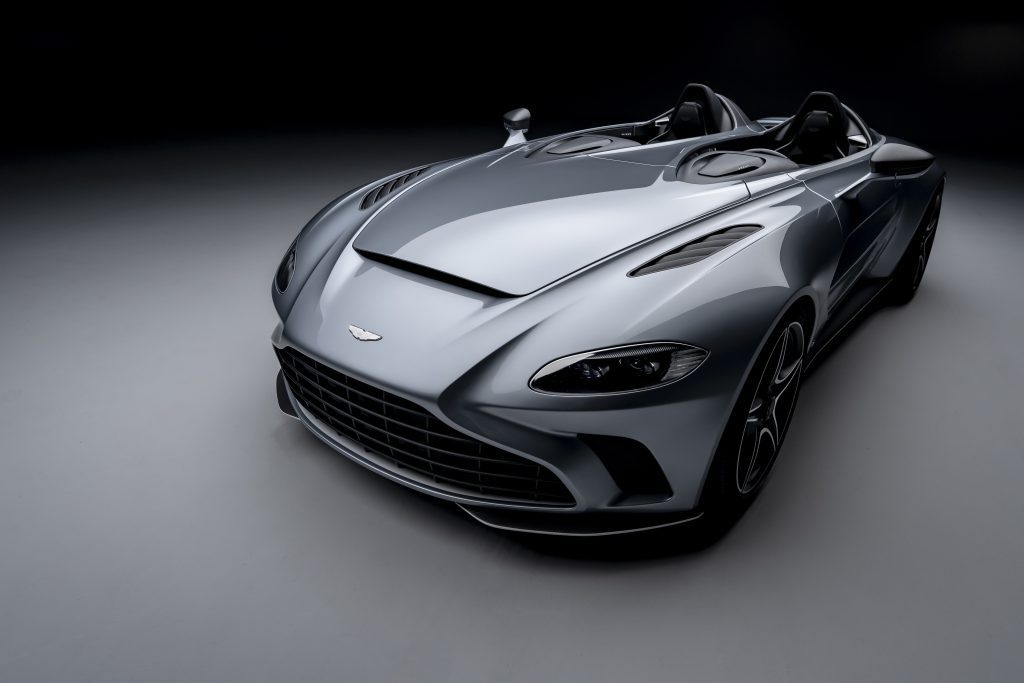 The majority of the ideas and concepts for the car came from both the DBS Superleggera and V12 Vantage V600 platforms.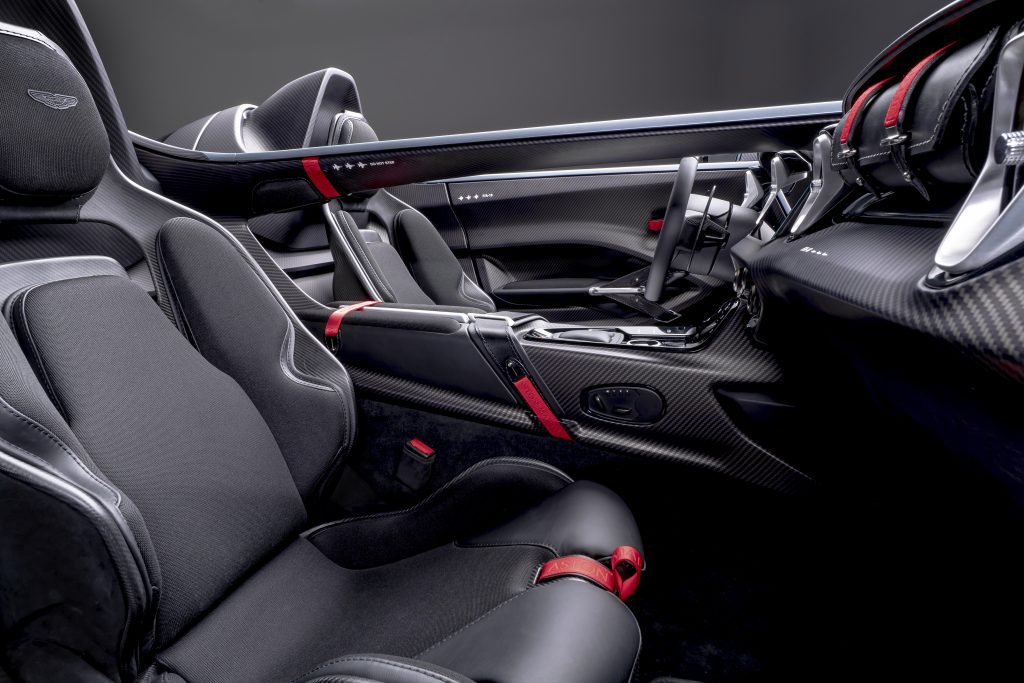 The car had an extremely short design and development period, only 12 months from original concept to production ready. This is partly due to the new Aston Martin division "Q By Aston Martin," which is the same as AMG is to Mercedes and the M Division is to BMW.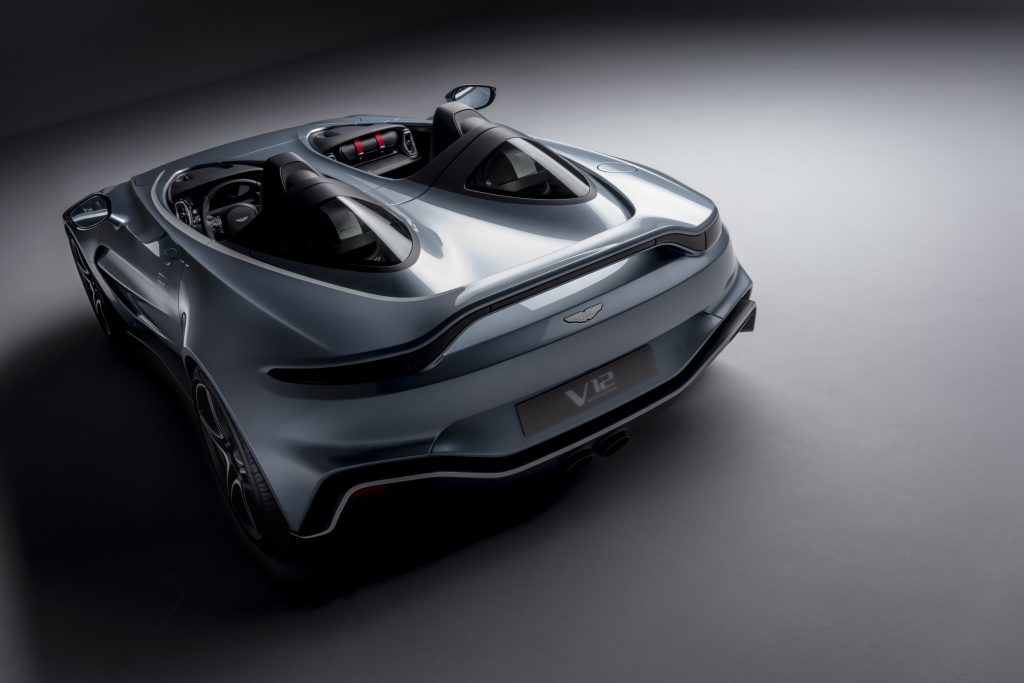 The main chassis of the car is made of a combination of carbon fiber and bonded aluminum, covered with a primarily carbon fiber body shell.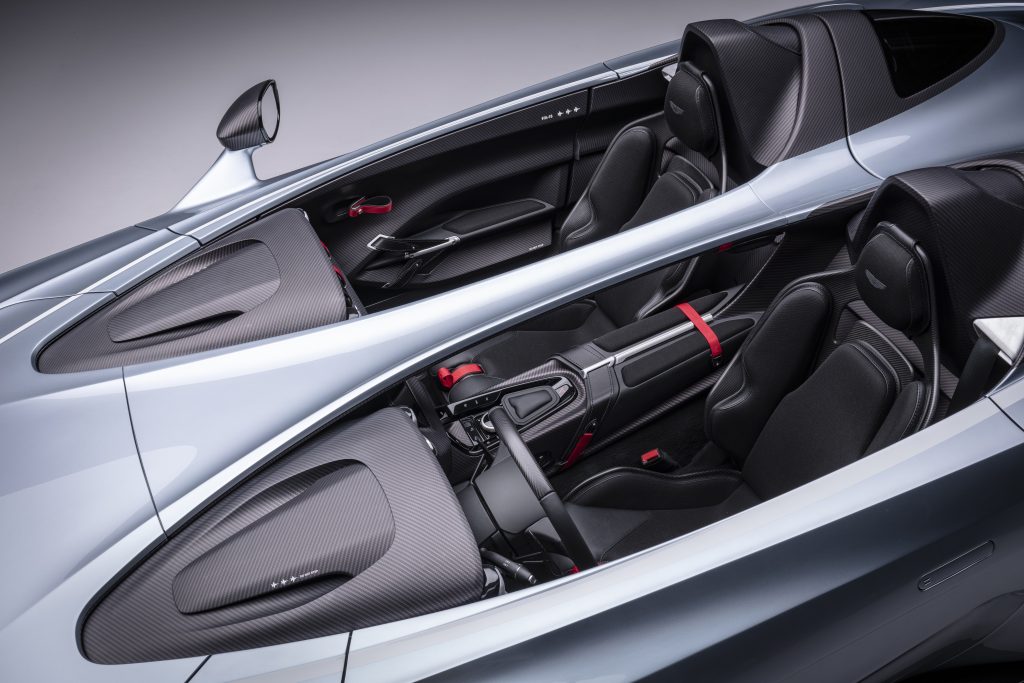 Braking occurs via full carbon ceramic brakes, 410mm at the front, 360mm in the rear, under 21 inch forged aluminum center-locking wheels.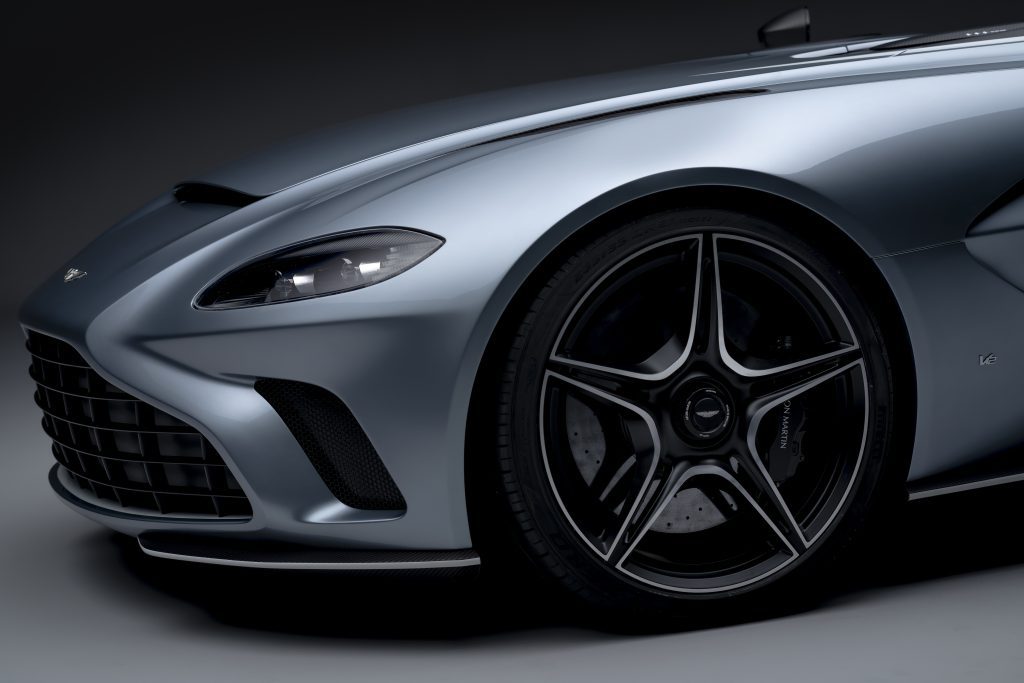 The interior is a combination of satin-finish carbon fiber, hand-stitched leather, chrome and aluminum accents, and 3D printed rubber.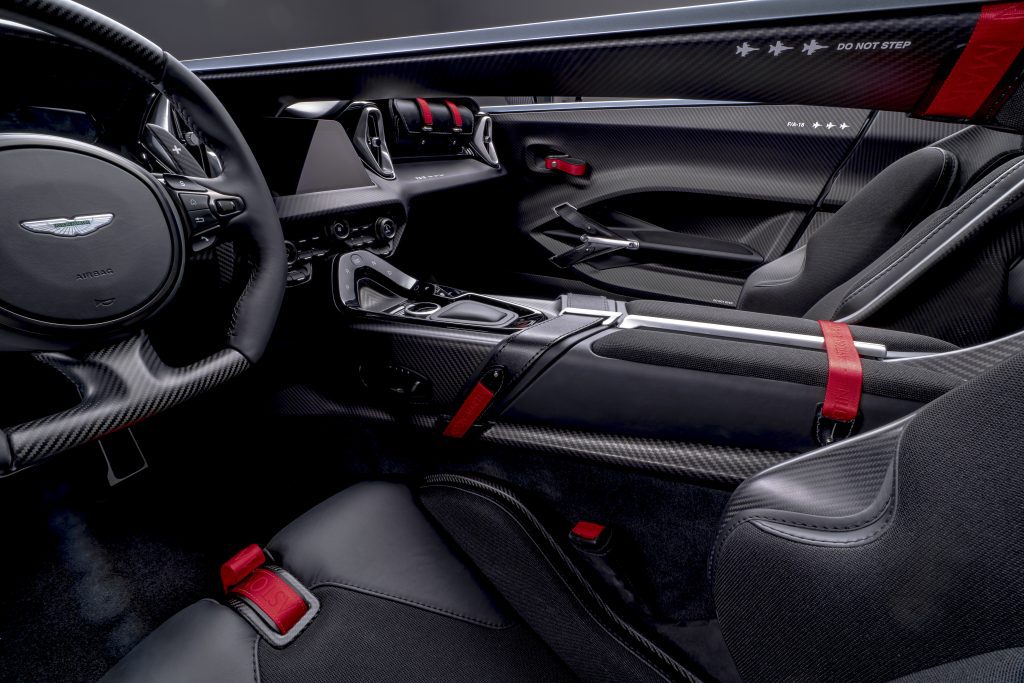 The display specification car is also inspired by the F/A-18 Super Hornet jet fighter, and is an optional scheme that a customer can order.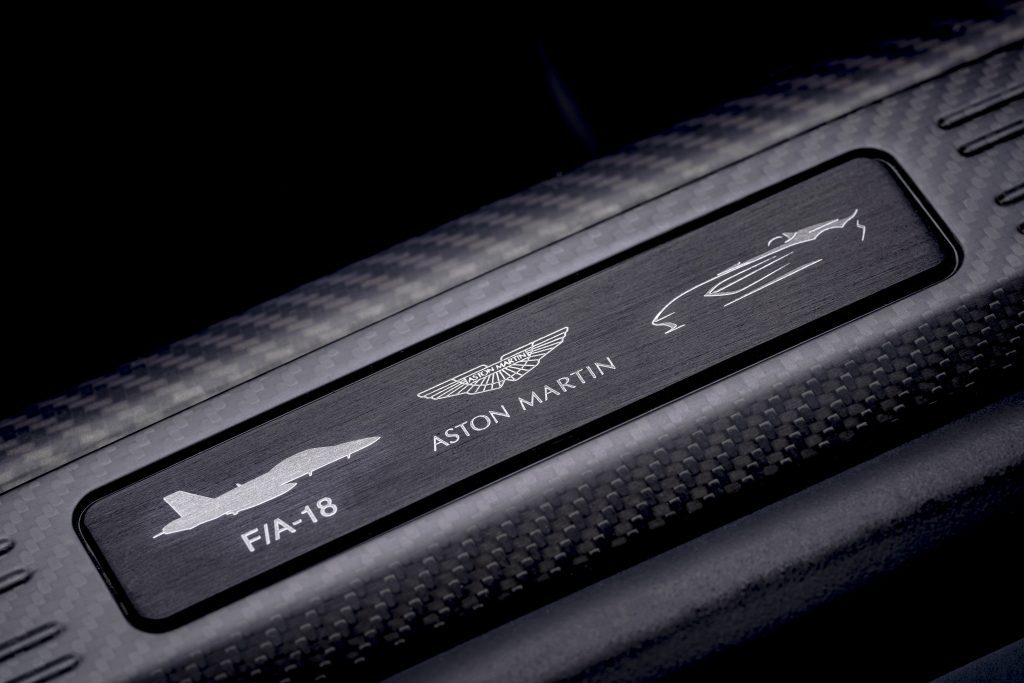 The Speedster will not have a roof or windscreen at any point, so a proper set of goggles that can handle 186 MPH as a top speed is highly recommended.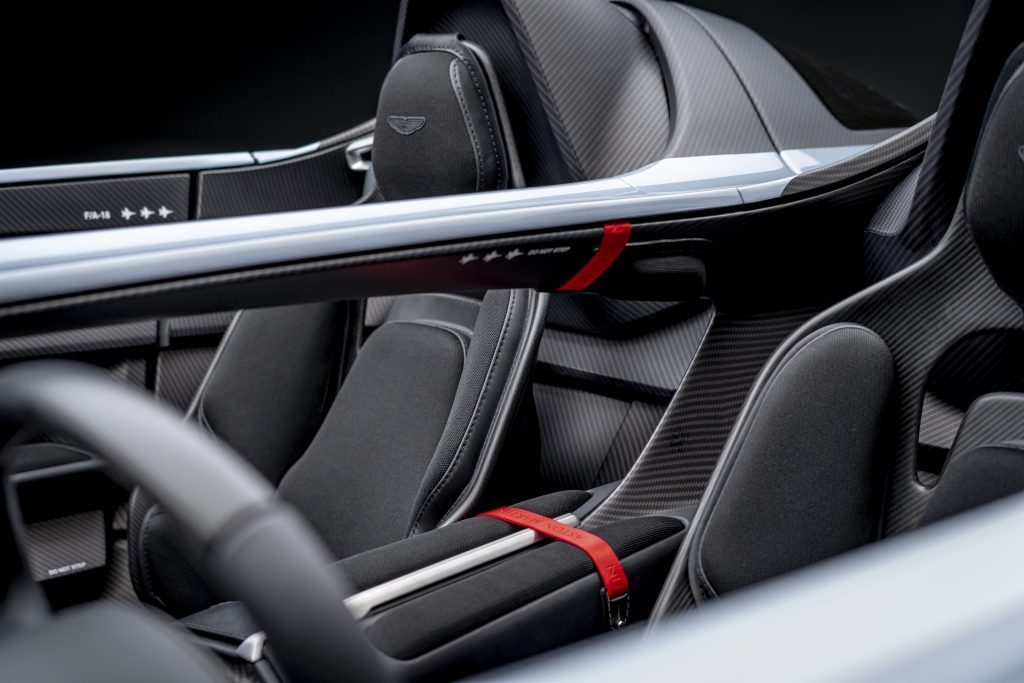 The Speedster will accelerate from 0 to 60 in 3.5 seconds, and promises a visceral open top experience that harks back to the open top days of Aston Martin Le Mans racing in the 1950's and 1960's.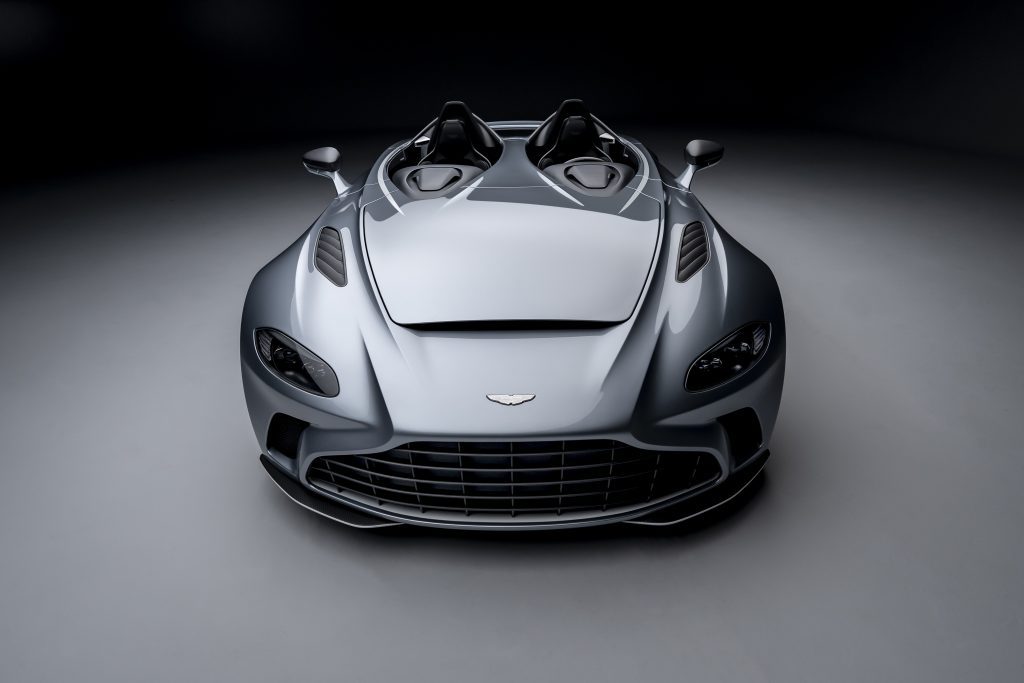 Pricing is at $950,000 and only 88 units will be produced. Aston Martin is accepting orders now, with delivery expected starting in 2021.