We've published our article on the multi-million dollar Rolls Royce Boattail a while ago, a one-off bespoke build by Rolls Royce Coachbuild department with a clear inspiration taken from yachting, in the end, we'll be seeing three of these very bespoke, unique cars being built, if the two next ones will also be Boat Tail isn't officially released yet, but they will be well over $20,000,000 each, so their owners will probably be superyacht owners too.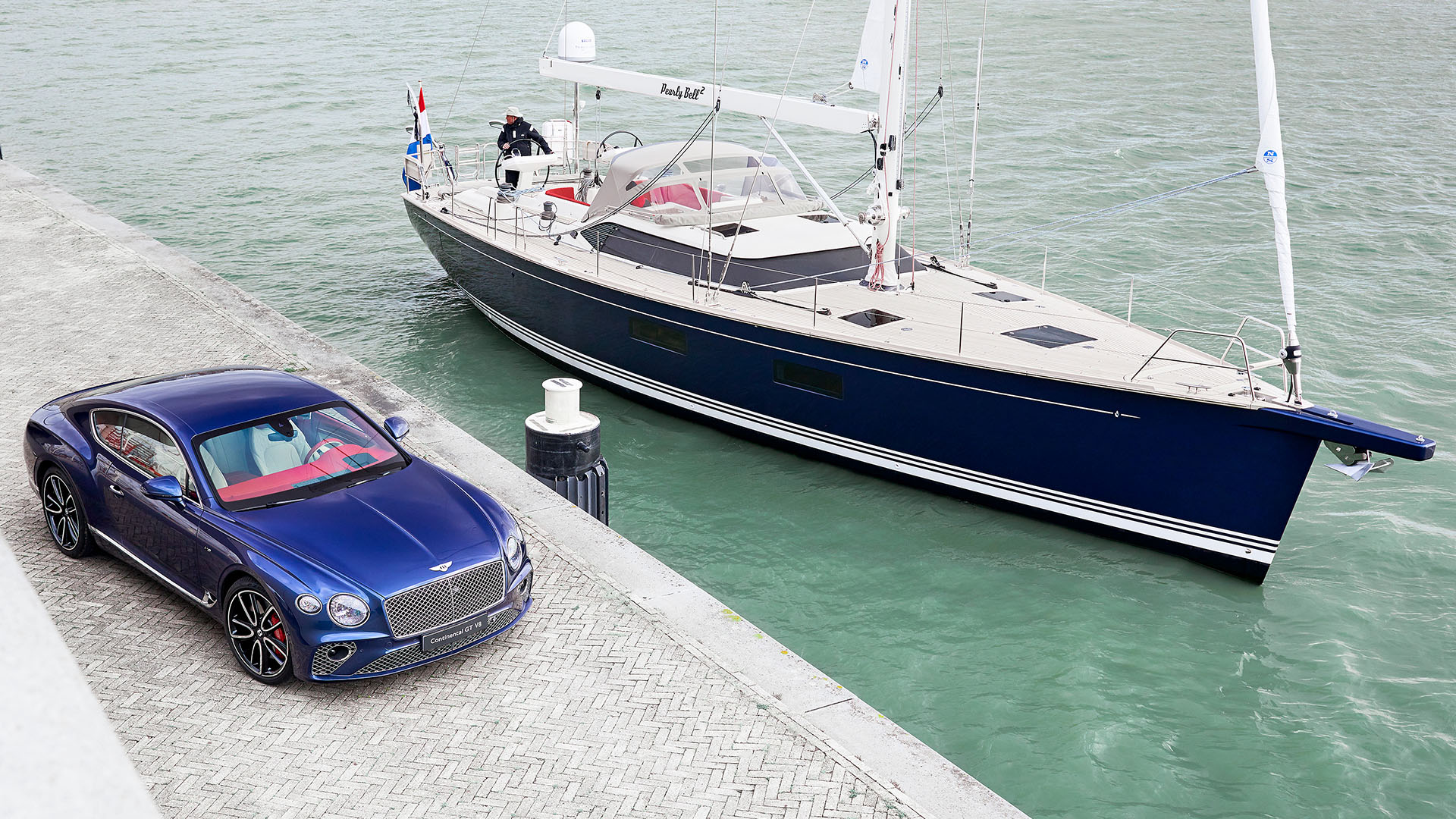 This brings us to Bentley, now we all know Bentley has their own in-house Mulliner service that allows clients to go beyond the already very impressive list of options offered by Bentley in terms of colors and hides, and let's not forget the Bentley Bacalar W12, based on the Continental GT, but taking the concept to the next level with over 750 bespoke parts made just for the Bacalar, only 12 of these stunning convertibles will be built, and all of them are sold out a long time ago.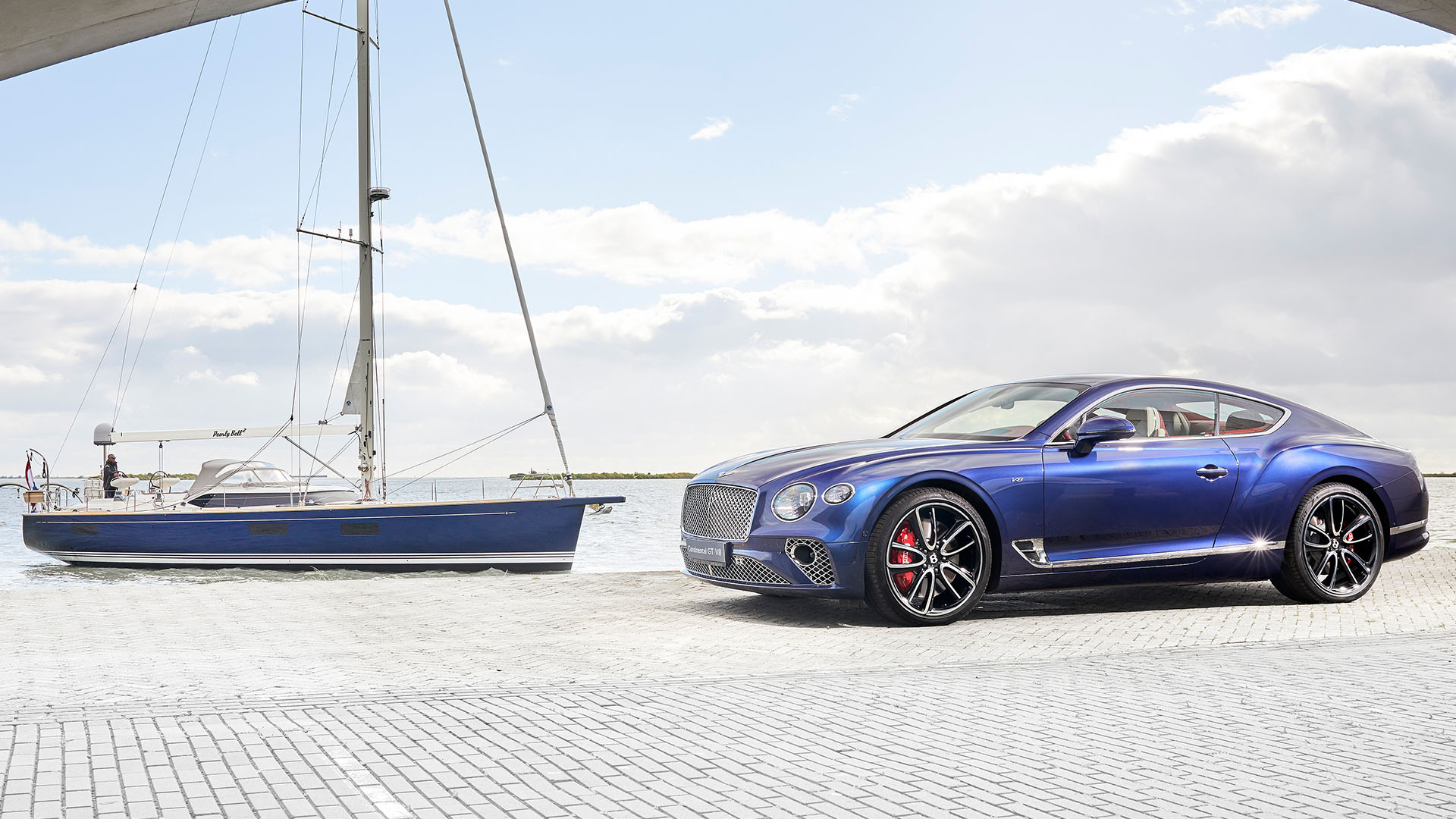 So where are we going with this you might ask … Bentley goes the other way round compared to Rolls Royce, instead of building a car inspired by yachting, they had the Bentley Design Services work together with a yacht builder in the Netherlands to create a bespoke interior for an 18-meters long Contest 59 CS sailing to match the stunning blue metallic Bentley Continental GT V8 Coupe owned by the same person.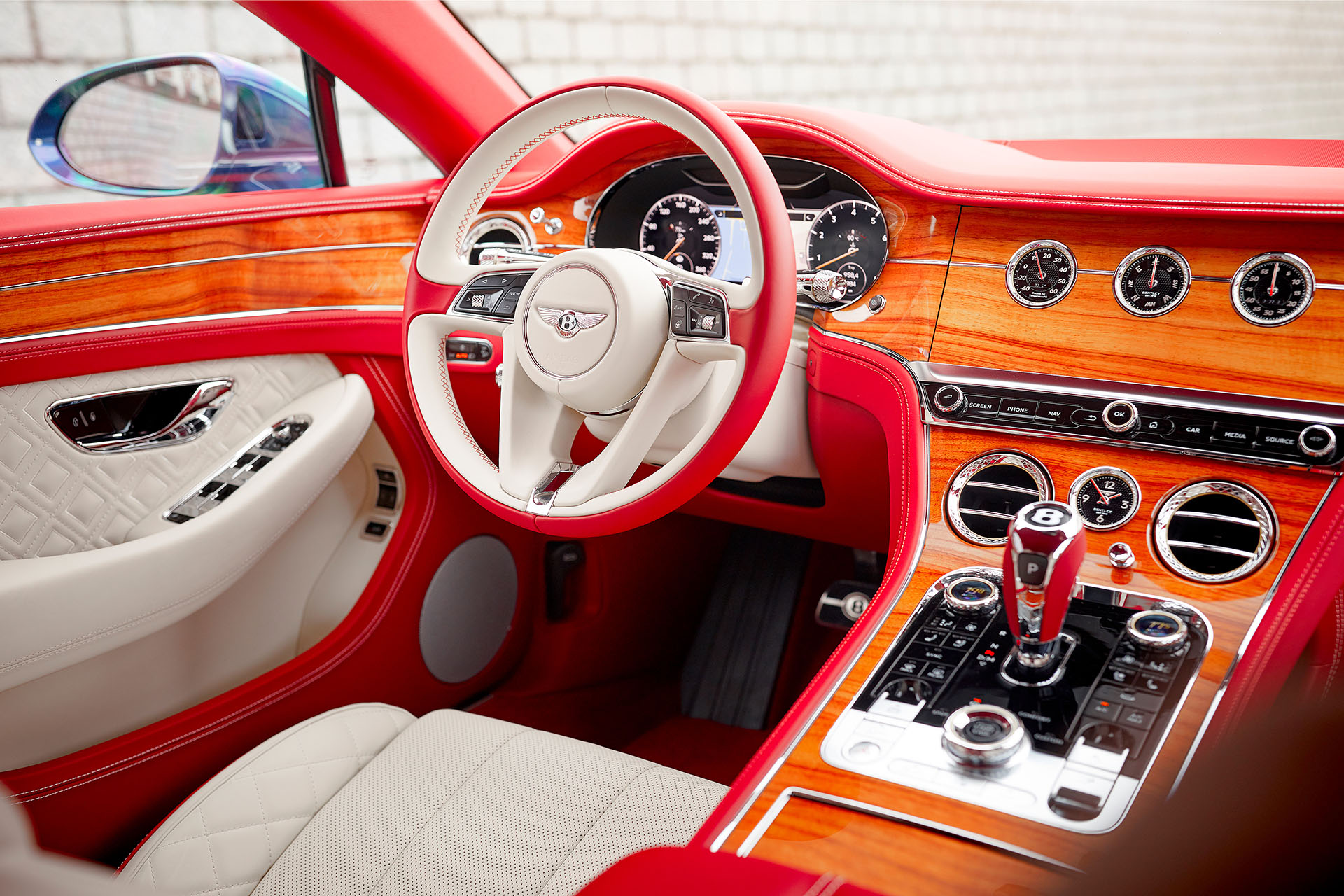 It seems this will be a one-off project between Bentley Motors in the United Kingdom and Contest Yachts in the Netherlands, the trim for the 18-meter yacht was in fact made by craftsmen in Crewe to match the Hostpur red leather with Linen Beige interior found inside the owner's Continental GT, so this Contest 59 CS yacht has the exact same leather on her interior.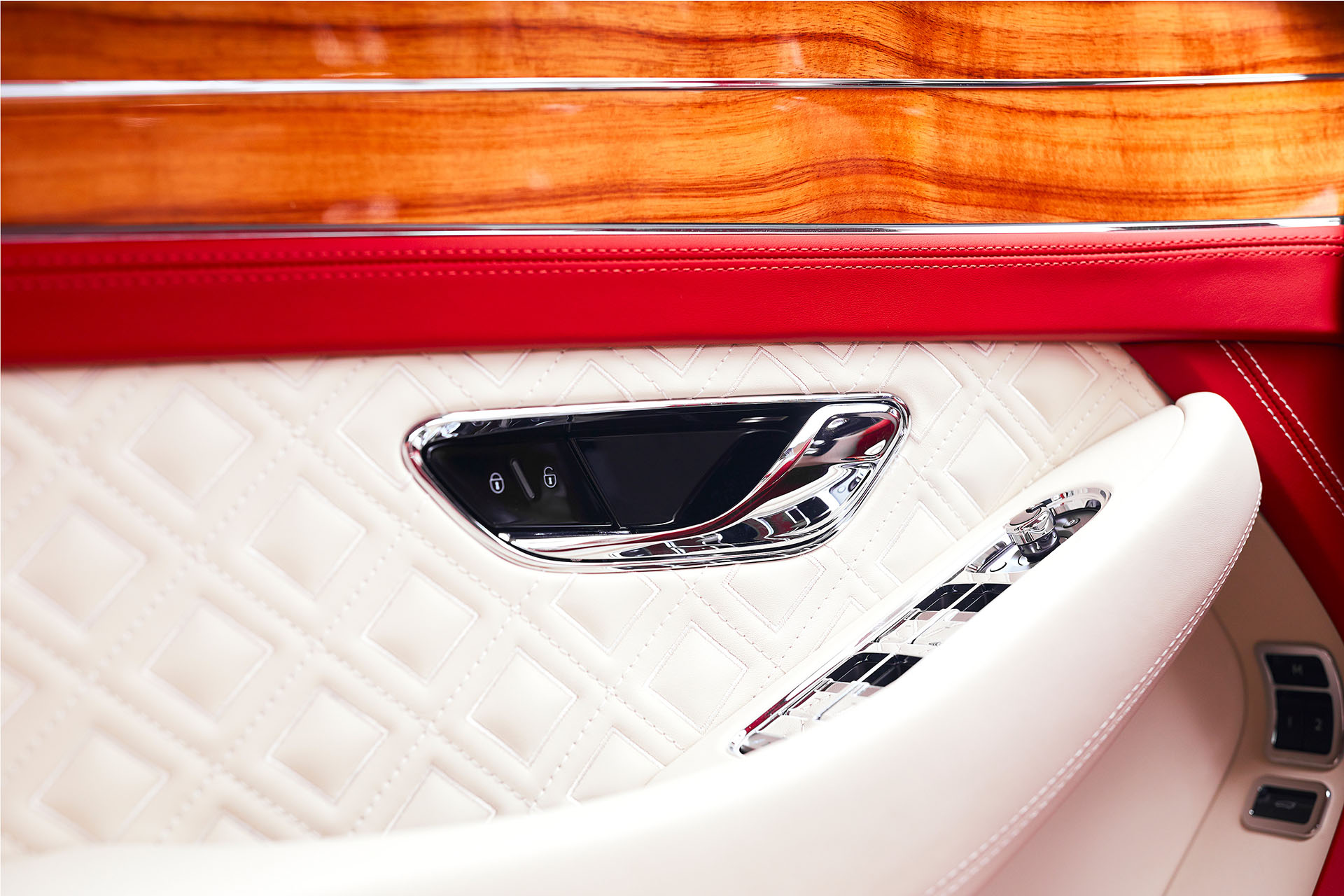 Down to the very special diamond-in-diamond quilting pattern found on the seats of the Bentley Continental GT Coupe, a pattern unique to Bentley that is made from exactly 712 stitches per diamond and a skilled artisan using a custom-built machine to get the perfect finish on the interior of both this amazing Grand Tourer for the road and this premium class sailing yacht from Contest.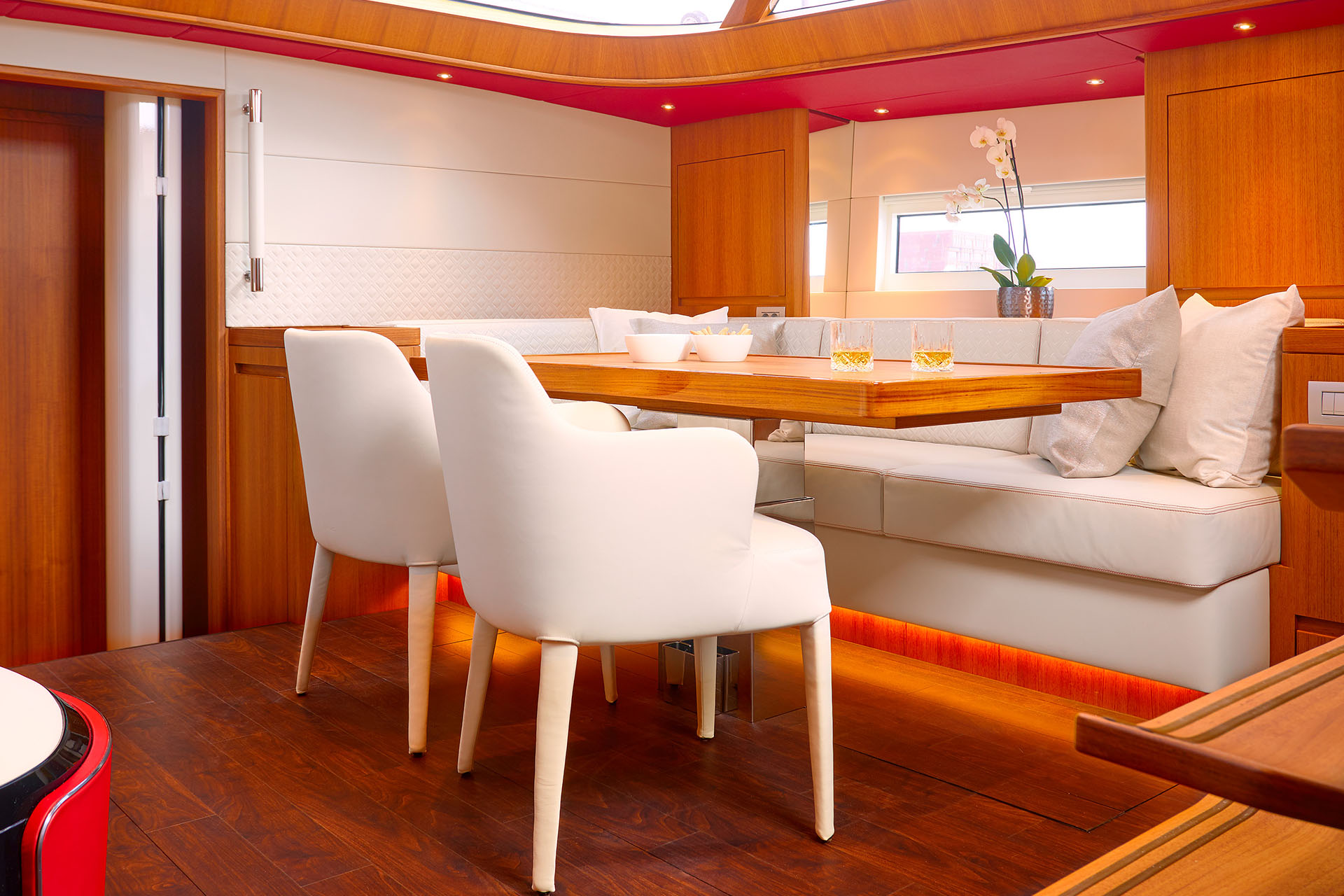 In fact, the owner went as far as requesting the hull of his 18-meters sailing yacht to match the body of his Bentley Continental GT Coupe finished in Light Sapphire, a dark blue metallic shade that looks absolutely gorgeous, the red from the leather inside is taken to the exterior on the large brake calipers behind the black diamond-cut wheels.