The Top 12 Greatest Bugatti Cars Ever Produced
We compiled a list of the best Bugatti cars ever. Considering the brand has had so many stops and starts over the years you would think it would be pretty easy. It wasn't. Such is the history, innovation, design and engineering prowess of the company that you forget just how many top cars Bugatti has made.
Born in Milano, Italy, 1881, Ettore was the son of Carlo Bugatti who not only worked as a painter but also as a silversmith, sculptor and woodworker. By the age of nineteen, Ettore Bugatti had just completed building his first real car. He nailed it. His automobile seemed almost futuristic. The auto featured a four speed gearbox, a four-cylinder overhead-valve engine and a variety of engineering improvements that only a gifted builder could have come up with.
Very few automotive brands are known for both for the level of detail of its engineering in its automobiles as is Bugatti. Thanks to founder Ettore Bugatti, Bugatti cars were extremely successful in racing and was known for creating some of the most innovative engineering solutions of the era.
Enjoy our list of the top Bugatti cars ever made.
Related: Full list of Bugatti models / Coolest Bugatti Concept Cars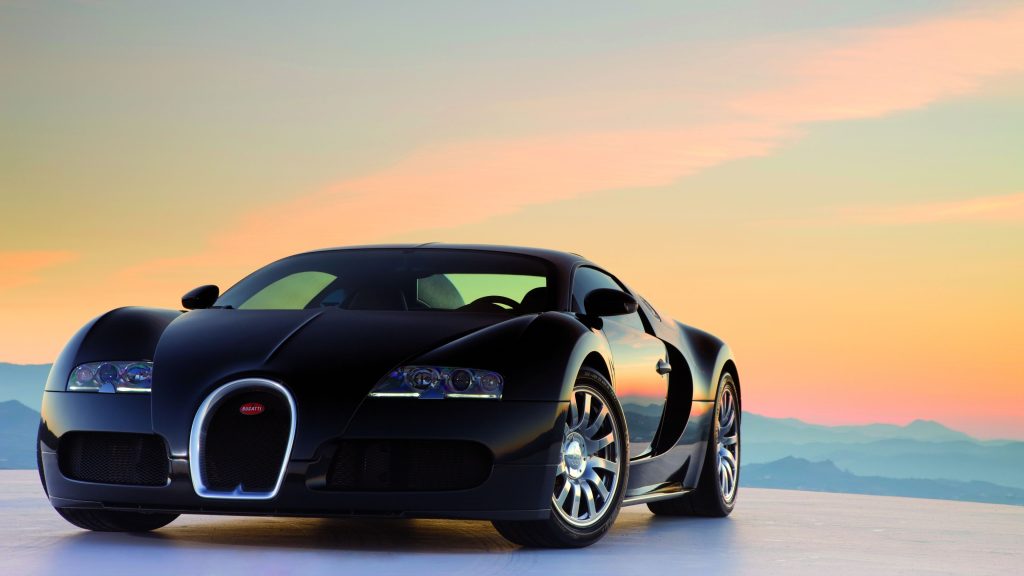 Type: Bugatti Veyron / Engine: Quad Turbo W16 / Power: 1001 bhp / Top Speed: 253 mph
"The development of the Bugatti Veyron represented one of the greatest technical and engineering challenges ever overcome in automotive history," the company says. They are right. At the time, Bugatti engineers had to surmount an amazing number to technical issues in order to build a car capable of hitting 250 mph+ and be able to do it in comfort and elegance in accordance with the brand values. The car had to transfer more than 1,000 hp onto the road, achieve a top speed in excess of 250 mph, accelerate from 0 to 62 mph in less than three seconds and still be suitable for 'driving to the opera' in comfort and style.
The Veyron 16.4 basically created the hypercar segment (which it had all alone till around 2013) and it shattered what people thought a car could cost with its price of over one million dollar. All of the planned 450 vehicles have now been sold: 300 coupés and 150 open-top super sports cars.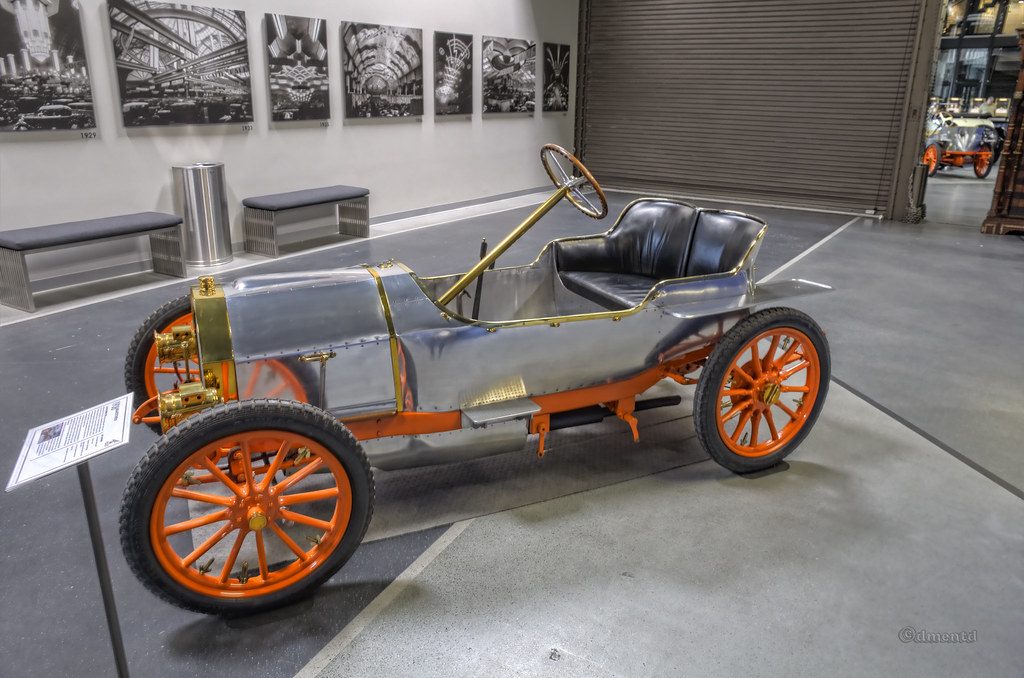 Type: Bugatti Race Car / Engine: Inline-4 / Power: 30 bhp / Top Speed: 55 mph
When Ettore Bugatti started to develop a new car in 1908, his goals are clear. The Type 10 was to be small, lightweight and agile as well as being sufficiently powerful to win races. At the beginning of the 20th century, this was a new approach. Up till then, vehicles had engines with large displacements, between four and 12 litres, and were very heavy, which meant that they were rather unwieldy. The Type 10 broke with this tradition and it looked almost like a sports car from the future.
It was a smart racing car with function following form, without any compromises. Aesthetics and design were already important for Bugatti 110 years ago. His first bugatti not only had to keep up with the competition but also to be better in every respect. The little Bugatti Type 10 swept the top four positions at its first race.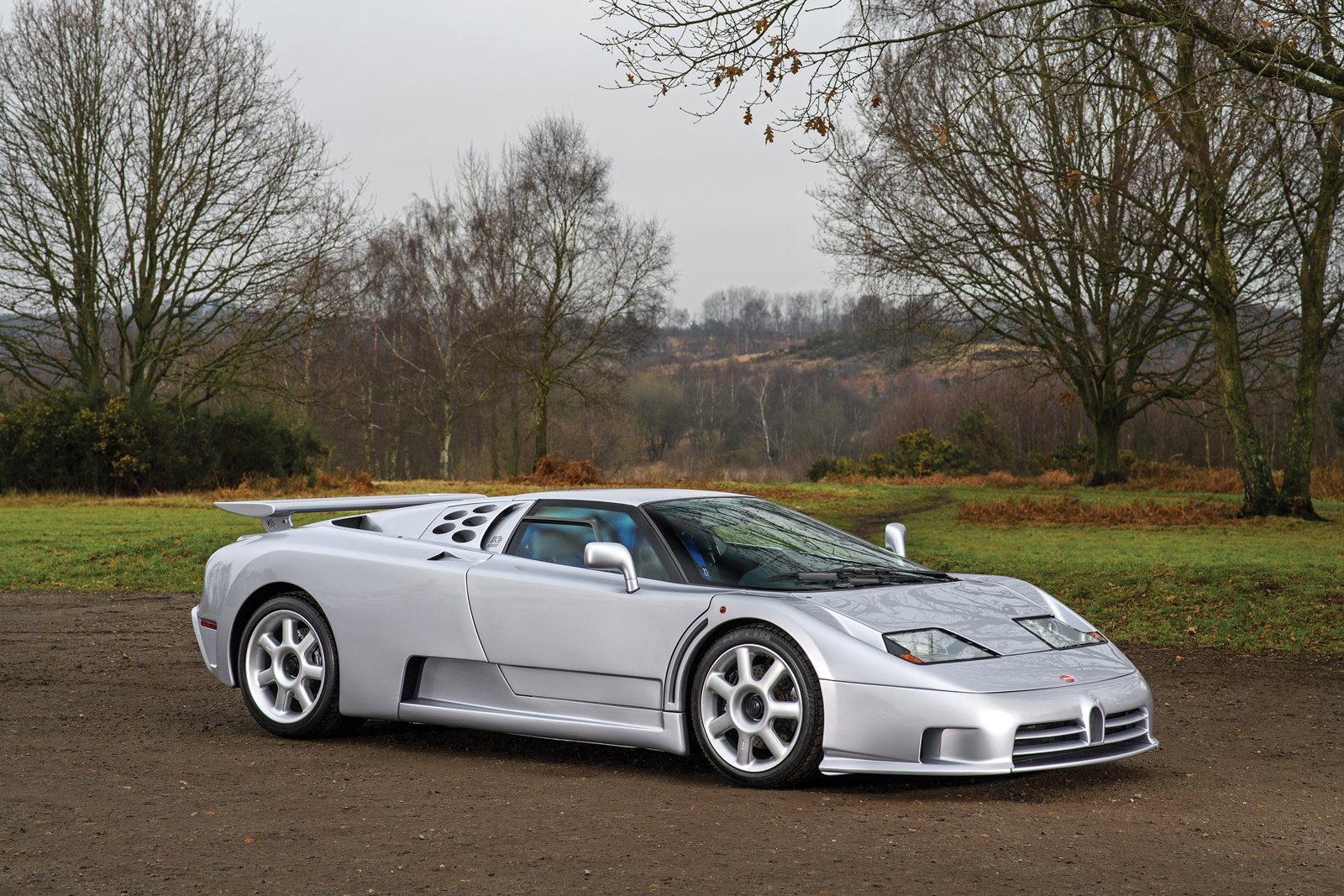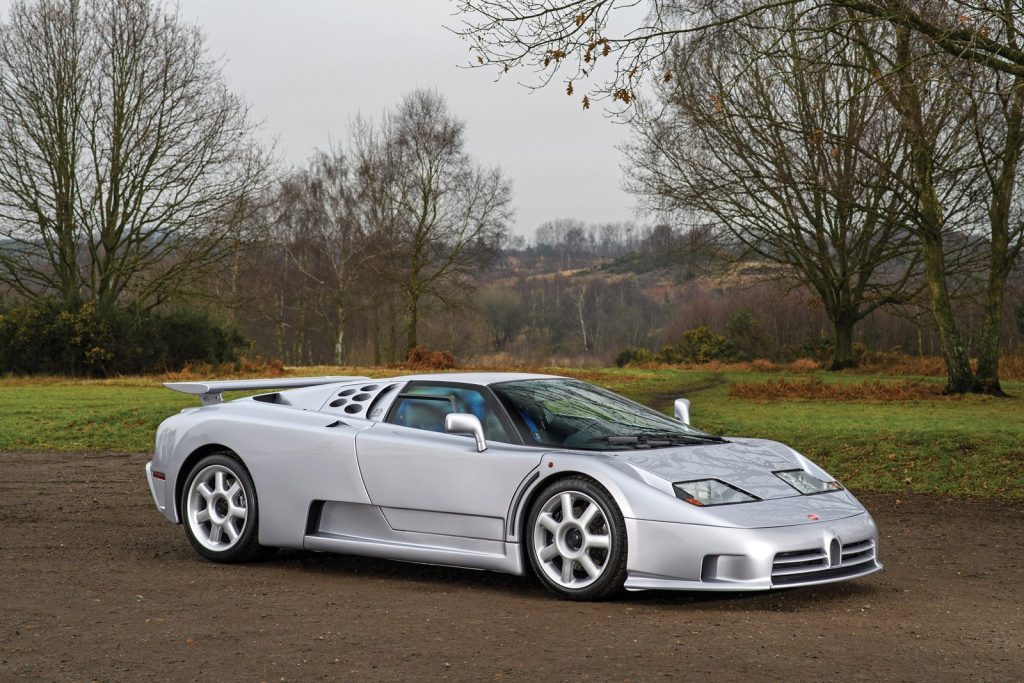 Type: Bugatti EB110 / Engine: Inline-4 / Power: 30 bhp / Top Speed: 55 mph
The original Bugatti EB110 debuted on September 15th, 1991 – the date of company founder Ettore Bugatti's 110th birthday. But it wasn't until almost a year later that Bugatti unleashed the full potential of the EB 110's quad-turbocharged 3.5-liter V12. The 603-horsepower (449-kilowatt) EB110 Super Sport (or, SS) showed face for the first time at the 1992 Geneva Motor Show.
Visually, not much changed over the standard EB110. The SS model didn't lose the conventional 110's Marcello Gandini-designed flat and broad characteristics, especially on the front fascia, but gained some additional aerodynamic cues. Most of the upgrades were underhood; the same 3.5-liter V12, now with a reprogrammed ECU, bigger injectors, and a free-flowing exhaust system, produced more than 60 horsepower more than the stand EB 110 (541 hp). The Supersport was also lighter, too, shedding 330 pounds (150 kilograms) over the 110 GT.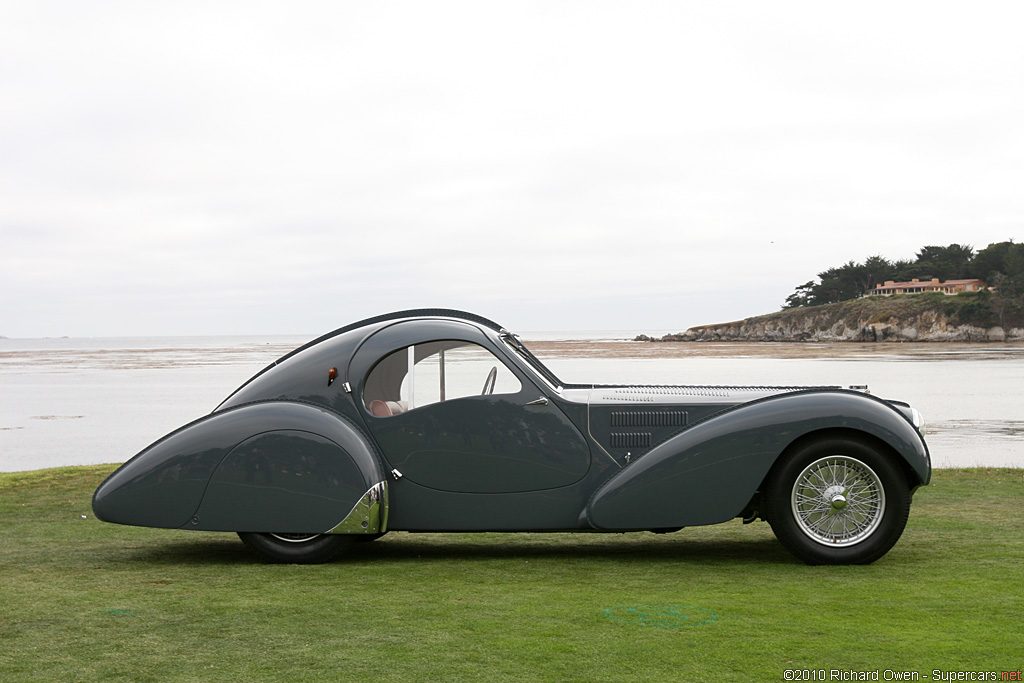 Type: Type 57 / Engine: Inline-8 / Power: 210 bhp / Top Speed: 124.3 mph
One of the most bizarre, elusive and expensive of cars is the Bugatti Type 57SC Atlantic. With its low stance, powerful engine, lightweight construction, 123 mph (200 kph) top speed and influential teardrop body, many believe this is the ultimate Bugatti and the first supercar ever made.
Ettore's son, Jean Bugatti, who played a large role in the development of the Type 57 series, personally styled the Atlantic. Jean's lines draw an interesting mix of aircraft style together with the avant-garde tear-drop shape. Design highlights include a heavily raked windscreen, riveted fins and kidney-shaped doors with matching side windows.
Momentum behind the style was structured by a design concept of incorporating Electron, an alloy of magnesium and aluminum from IG Farben of Germany, in the design. Though it is strong, and up to one third the weight of aluminum, it is also highly flammable thus welding was not possible. This meant that each panel had to be riveted into place which posed a particular problem for traditional design. Therefore, Jean incorporated the rivet's aesthetic into the wings of the car and created a telling combination of function and form.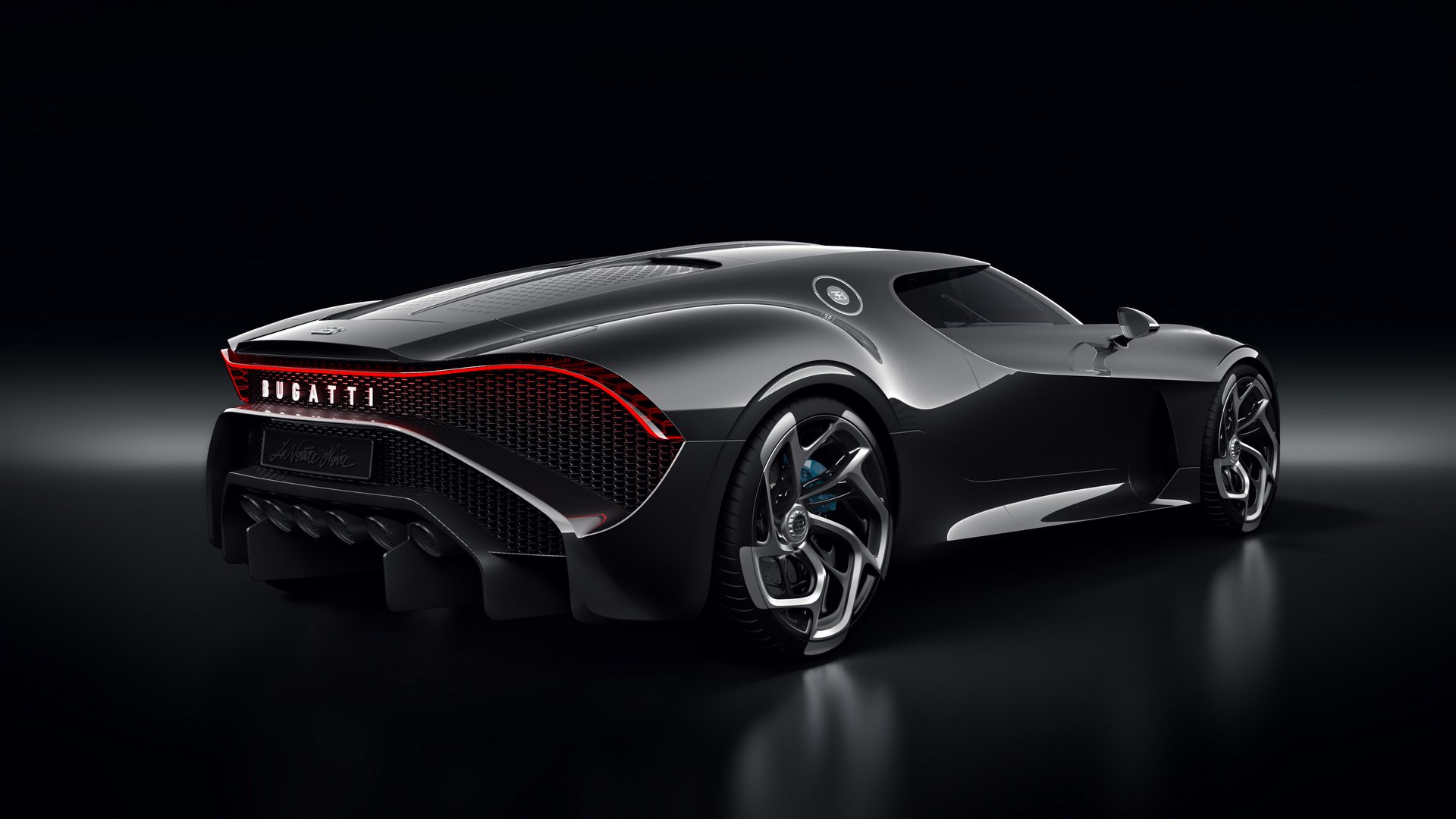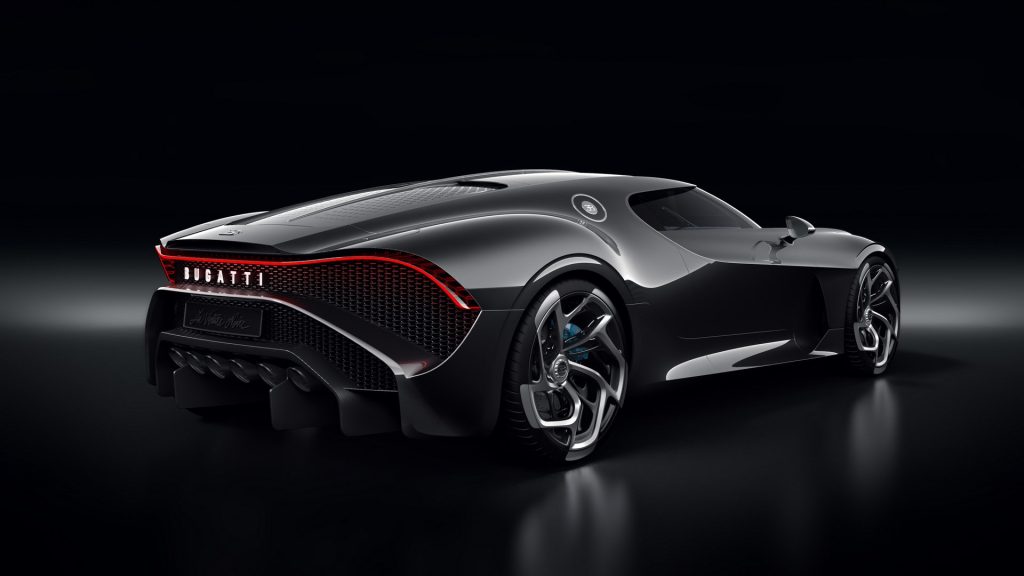 Type: Bugatti Chiron / Engine: Quad Turbo W16 / Power: 1479 bhp / Top Speed: 260+ mph
The one-off project called the Bugatti La Voiture Noire is built on the Chiron platform but is so special and unique it commands a $18.9 million price tag. With its homage to the fourth, all-black Atlantic, missing since WWII, the brand is bringing the tech, luxury and aesthetics of an icon into a new era.
It features handcrafted custom carbon fiber bodywork. Bugatti calls it the ultimate GT car, and we can see why. Some people may scoff at the absurd price-point and call this another marketing stunt, but the reality is that these custom, one off Bugatti cars are very much a part of its history, reminiscent of the coachbuilding era. We way bring it on Bugatti, we absolutely love it.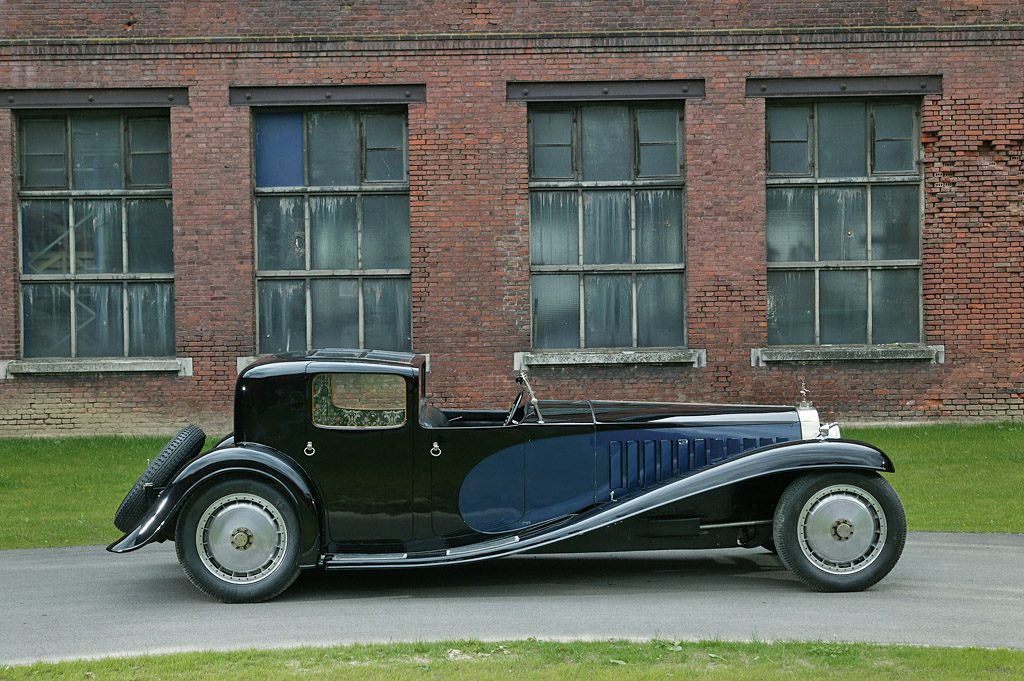 Type: Bugatti Type 41 / Engine: Inline-8 / Power: 300 bhp / Top Speed: 99.4 mph
The Type 41 Royale was Ettore Bugatti's most luxurious and extreme car. It was designed for heads of state and massive chauffeur-driven bodies. Thus, it was the largest Bugatti both in length and engine displacement.
It was also Bugatti's most exclusive model. Only six were ever manufactured and each had considerable presence due to their massive and distinct bodies. These typically had long, sweeping fenders that hugged 24-inch aluminum wheels.
Powering the Royale was a 12.7-liter, straight-8 engine that produced 300 bhp. This was enough power to haul a 7000 lb limousine or whatever body that was affixed to it. Bugatti had to use a nine-bearing crankshaft and a single modified carburettor. Initial production was slated for 25 units, but much less were made due to the depression.
Each Royale received a standing elephant mascot for its radiator cap. These were cast from an original sculpture by Ettore's younger brother, Rembrandt Bugatti who was one of the premier animal sculptors of the era.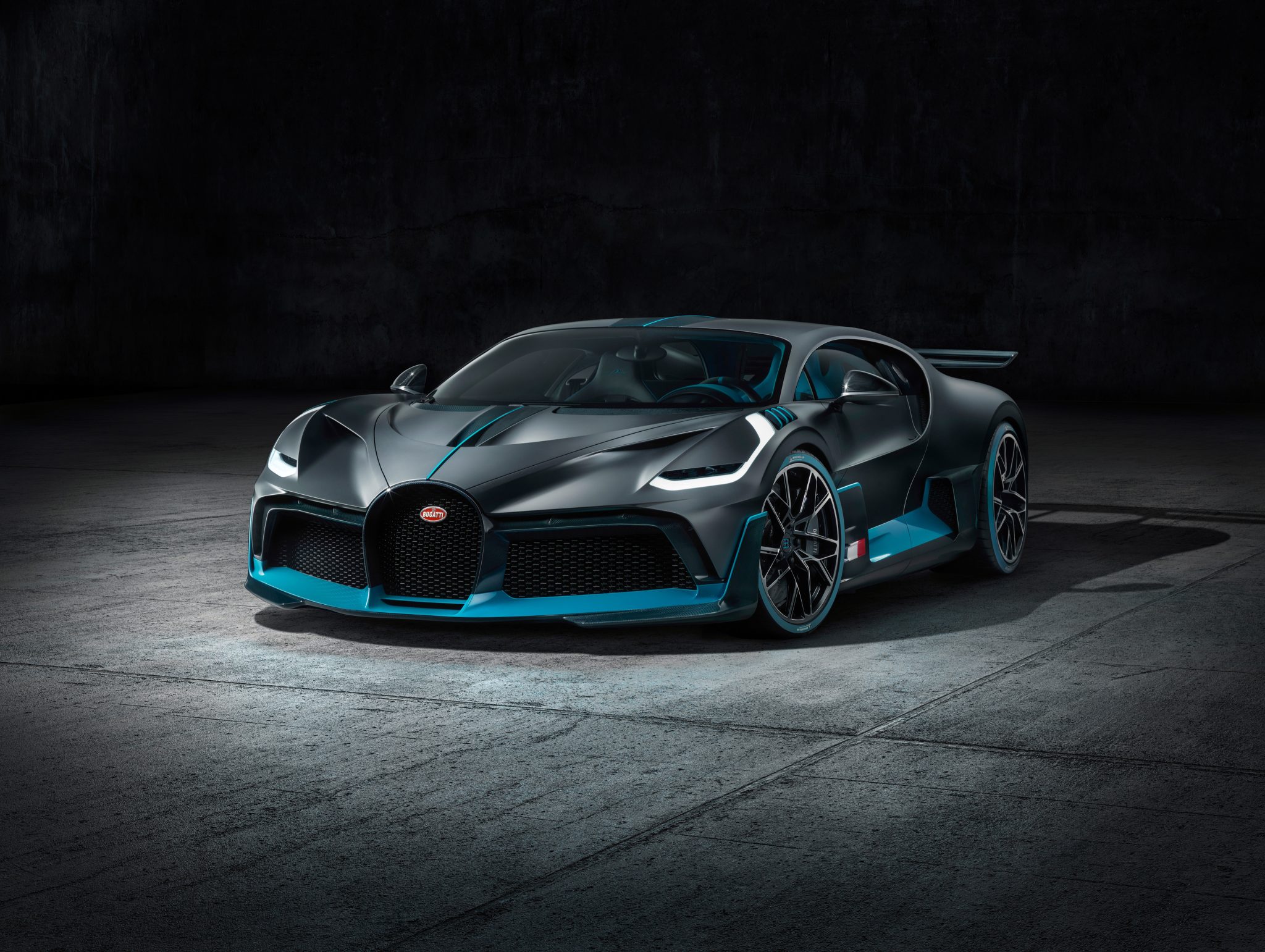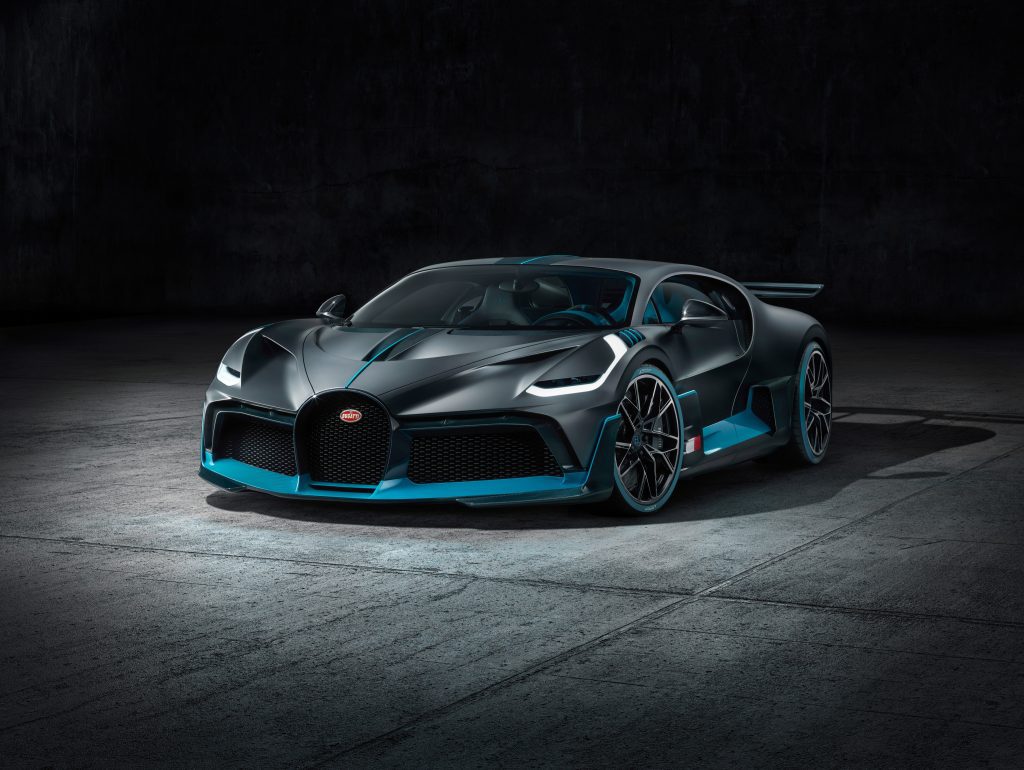 Type: Bugatti Chiron / Engine: Quad Turbo W16 / Power: 1500 bhp / Top Speed: 260+ mph
Three very important things to note about the car: purchasing one will cost $5.8 Million USD, only 40 are being produced, and they're already sold out. The Divo shares most of the important mechanical features with the Chiron; most notably the same quad-turbocharged 8.0L W16 engine which produces an extravagant 1,500 horsepower.
According to Bugatti President, Stephan Winkelmann, the goal of the Divo is to be "the most agile and dynamic car Bugatti has ever created – a perfect homage for the 110th anniversary, which will be held in 2019". In order to achieve this, many changes to the Chiron were made to its bodywork and chassis to amp up its aerodynamic efficiency and handling. Overall the Divo also has sharper angles and more aggressive looking body lines, with the horseshoe shaped grill, centre line running over the top of the car, and scoop-shaped doors being the only truly pronounced Bugatti features.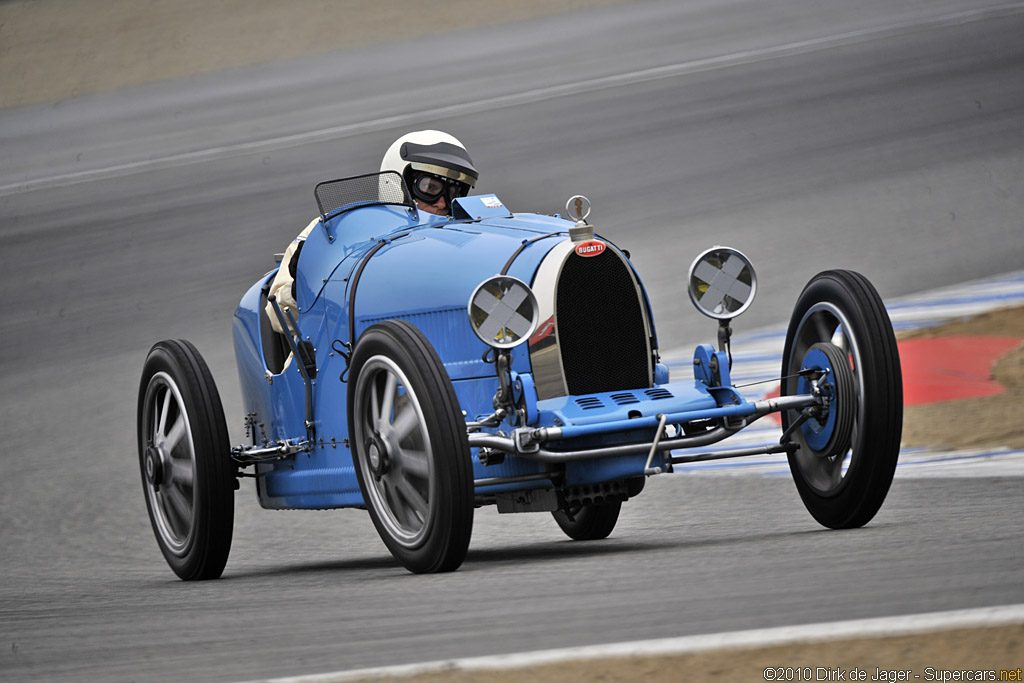 Type: Bugatti Race Car / Engine: Inline-8 / Power: 95 bhp / Top Speed: 118 mph
Propelling the marque further than any other car, the Type 35 was the most successful Bugatti product. It combined impressive styling with a racing package that ruled motorsport.
Type 35s were the cars that established Bugatti as a successful race car manufacturer. In 1926, Type 35 Bugattis took 12 major Grand Prix victories. Furthermore, privateer Type 35s were raced in almost every event at the time. This helped Bugatti take over 2000 victories in 1927 alone.
Good aerodynamics, reliability and handling combined in a lightweight package made the Type 35 very desirable. It was these qualities in which the Type 35 was a large improvement over the previous Type 30-based grand prix cars.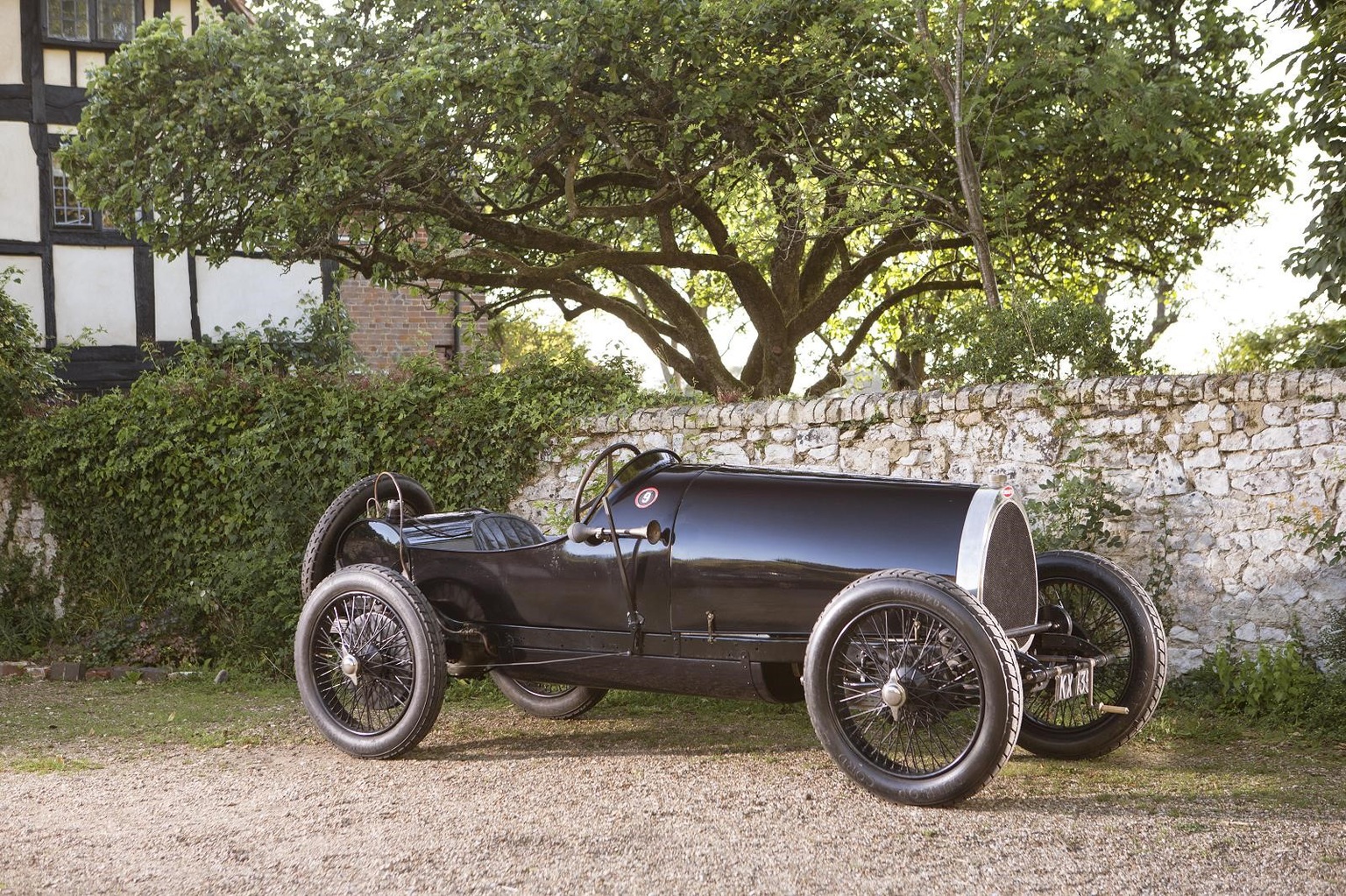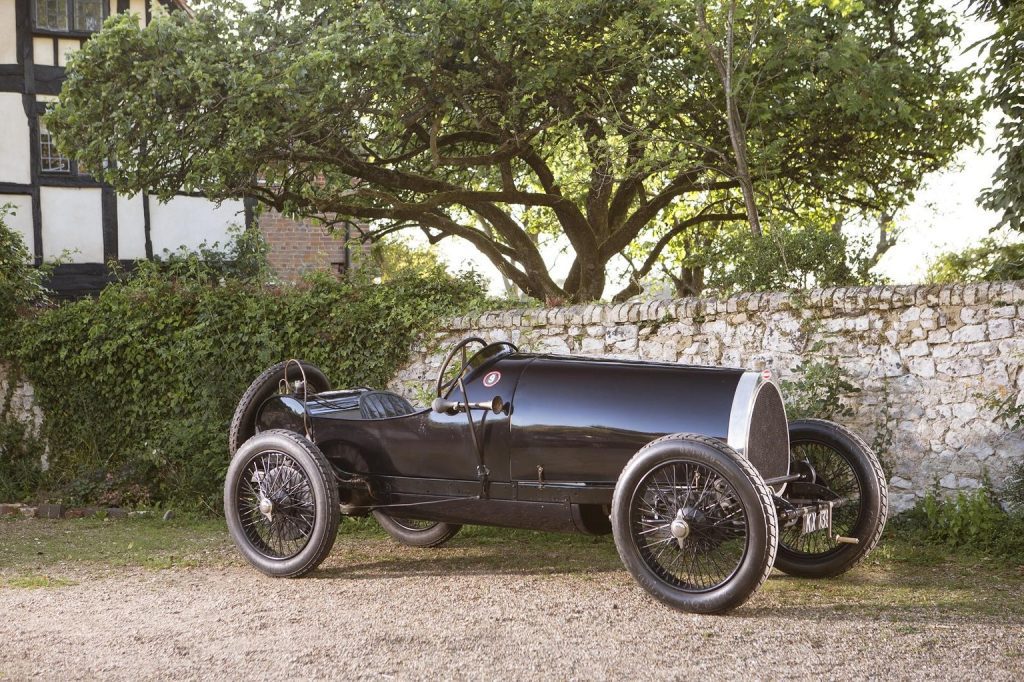 Type: Bugatti Race Car / Engine: Inline-8 / Power: 60 bhp / Top Speed: —
The Type 29 proved to be the forerunner of a remarkably successful range of models destined to establish Bugatti for all time securely amongst the world's greatest manufacturers of racing and sports cars. It was also the first Bugatti race car to feature the Inline-8 engine. Basically, the engine was placed in the Type 23 chassis which featured a wheelbase of 2.55 meters. Dubbed "the Cigar" the car made its debut at the AFC grand prix in 1922 and took second place.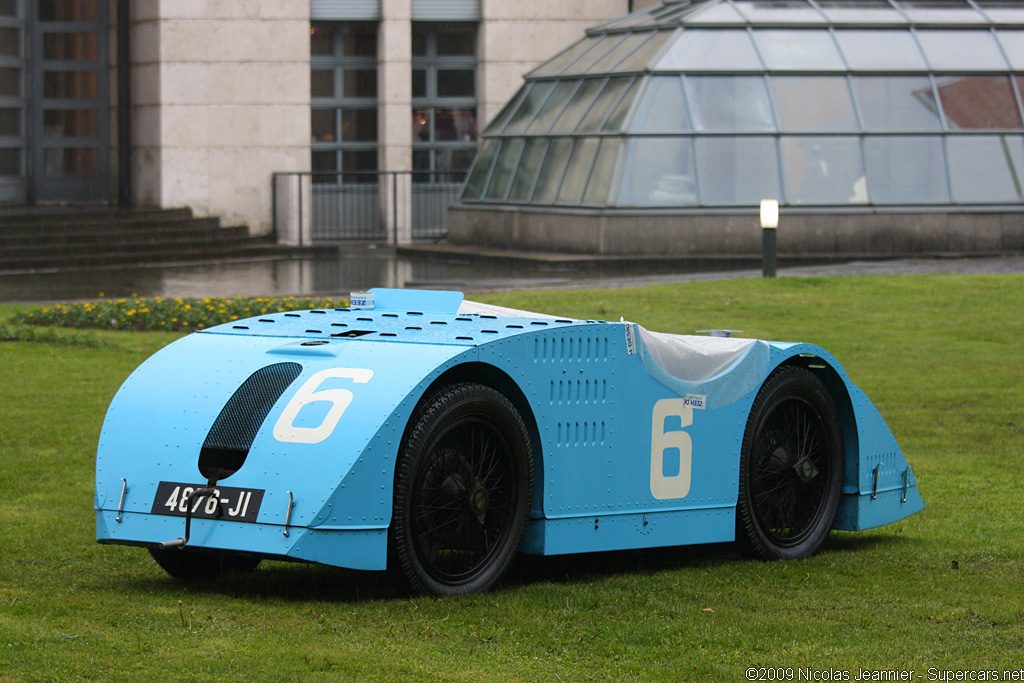 Type: Bugatti Race Car / Engine: Inline-8 / Power: 75 bhp / Top Speed: 118 mph
One year after the Type 29/30, Bugatti introduced this little beauty, the Type 32. It caused a sensation due to its wing-like design, short wheelbase and covered wheels. The Type 32 was dubbed "the Tank" and boasted a redeveloped version of the previous 8-cylinder engine.
Despite an initial loss, the depart from cigar shaped racers was innovative step. From front to rear, the Tank featured enclosed bodywork which formed the shape of an airplane wing. Ground clearance was kept as low as possible but still was not low enough to cope with lift formed by the wing shaped body. Despite being rather unsuccessful on the track, the Type 32 broke many design principles in 1932. Not only was this one of the first cars to use Lemans type streamlining, the advent of Hydraulic brakes made this an important car from a design perspective.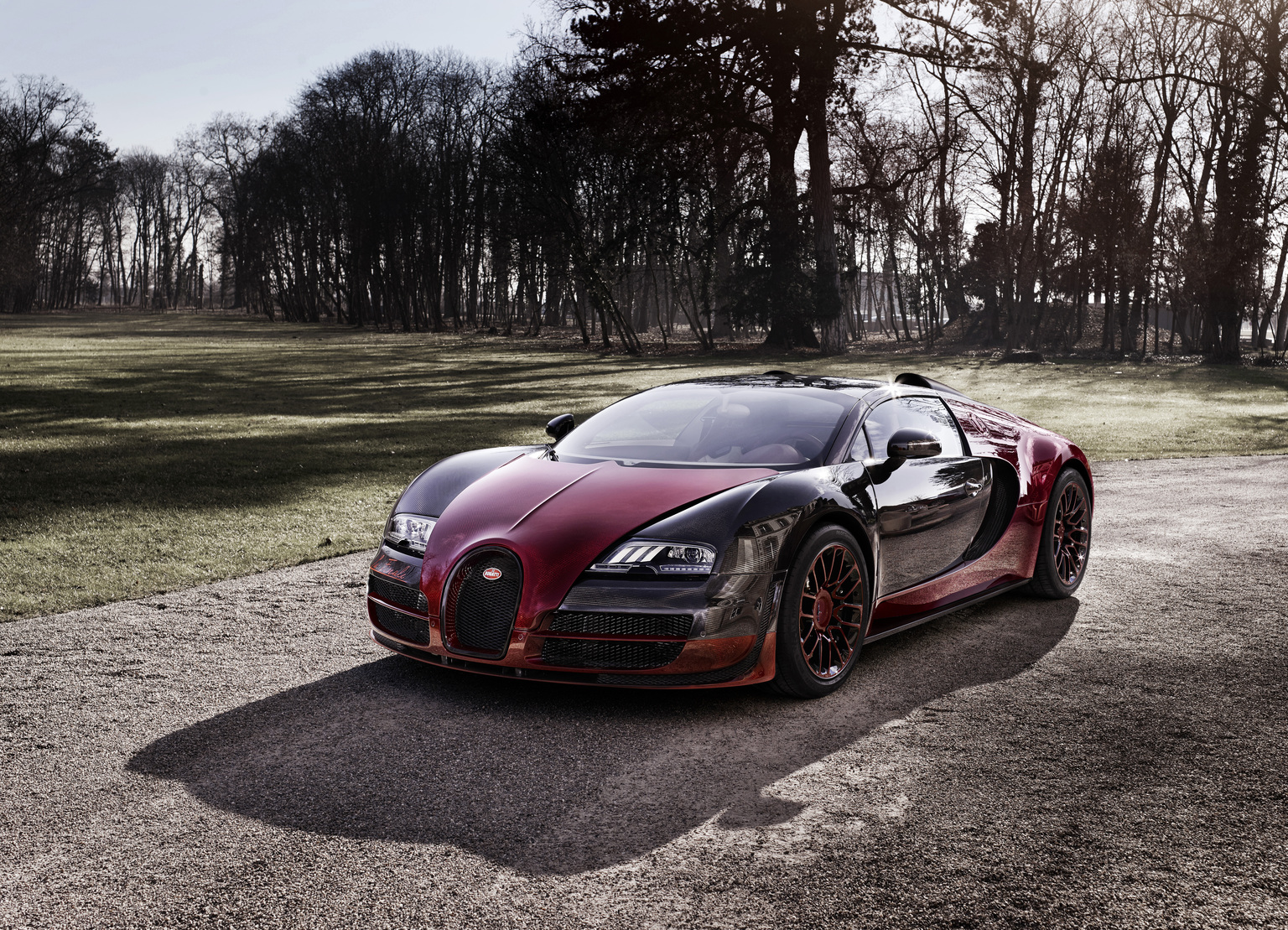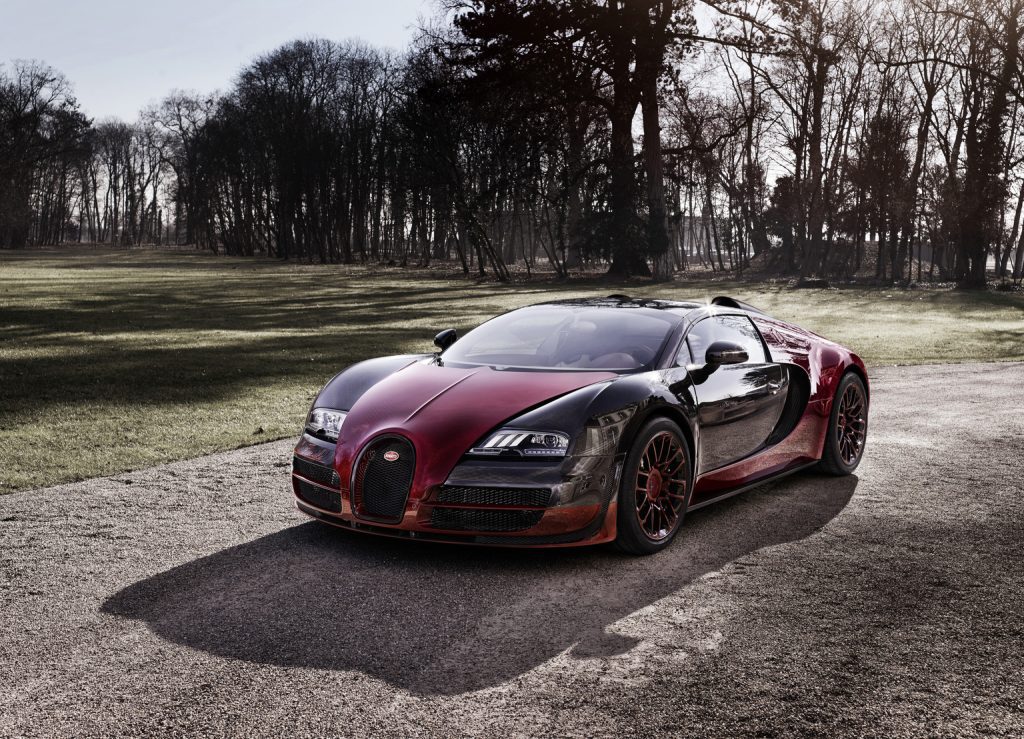 Type: Bugatti Veyron / Engine: Quad Turbo W16 / Power: 1001 bhp / Top Speed: 253 mph
There were a lot of special edition Veyron's built between 2005 and 2015 and while the initial 16.4 makes our list, the level of development over the years means we wanted to add another deserving Veyron to our list. While the "Legends" were cool and the updates we also awesome, we feel like the final Veyron, the Grand Sport Vitesse 'La Finale' is exactly that, the finale, the ultimate Veyron.
The 450th Veyron (the last) draws its sheer force from a 1,200 PS, 8-litre, W16 engine which provides a breathtaking maximum torque of 1,500 Nm. It sprints from zero to 100 km/h in just 2.6 seconds and can achieve a top speed of 410 km/h. The "La Finale" design is a modern homage to chassis number 1. A fitting end to a model that changed the world of supercars and hypercars forever.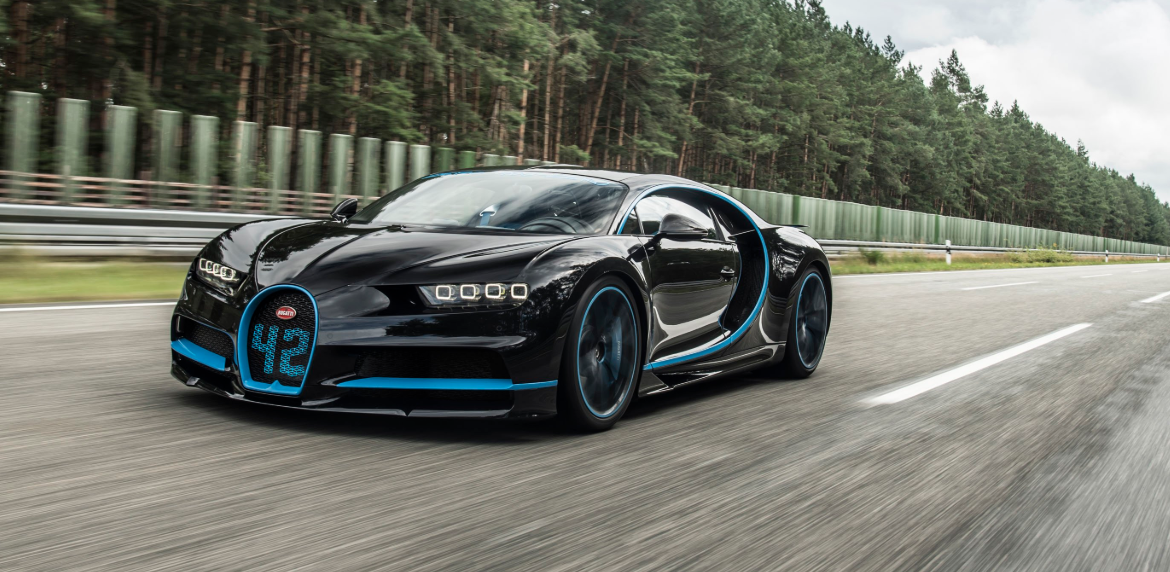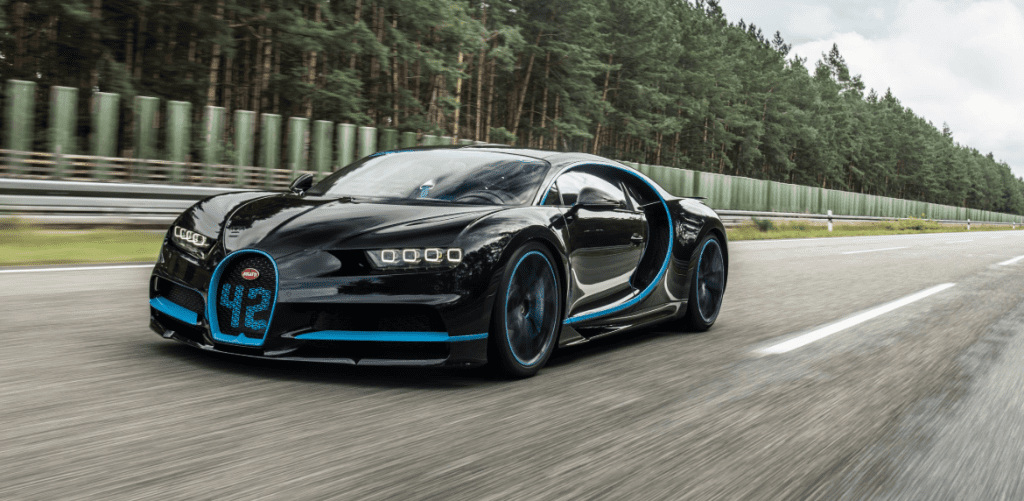 Type: Bugatti Chiron / Engine: Quad Turbo W16 / Power: 1500 bhp / Top Speed: 260+ mph
With the Chiron, Bugatti has developed the world's most powerful, fastest, most luxurious and most exclusive production super sports car. With a power output of 1,500 hp, unprecedented for a production vehicle, torque of 1,600 Nm at 2,000 to 6,000 rpm and many technical innovations, the Chiron sets standards in every respect. Its maximum speed, limited for road use, is 260 mph (although we know recently that a car specced like the upcoming Super Sport 300+ hit 305 mph). The Chiron is being produced in a limited series of 500 cars. The base price is about US$2.8 million.
It is easy to look at the Chiron as just an updated Veyron, but it isn't. It a thoroughly re-engineered car that has a more stunning shape and design, a lot more power and frankly a better all-around driving dynamic experience. While special editions and updates are on their way (eg. Super Sport 300+, 110 Ans Bugatti) for now this is the production Chiron for us.