Top 10 Supercars Of 2012 – The Coolest, Best & Most Exciting Cars In The World This Year
Another year down and another great year in the world of awesome exotics and supercars. While 2012 was a great year for new supercars it looks like 2013 is going to be even more insane (we cannot wait) with the expected launches of the Porsche 918 Spyder, Ferrari Enzo replacement and the McLaren P1.
Most exciting new car announcement this year goes to Ferrari with their F12berlinetta, the latest iteration of their front-engined V12 GT models. Going on sale as 2013 model year it boasts a 750 hp engine and aggressive dynamics Ferrari promises will deliver. Cannot wait. Speaking of new 2013 models announced that made our best supercars of 2012 is the Dodge Viper SRT GTS, Aston Martin Vanquish and Lotus Exige S, all models with long histories and exciting potential.
The 2012 supercars list is dominated by special editions and one off creations. As a send off for the amazing 599 Ferrari offered its special clientele the track-only finale of that model, known as the Ferrari 599XX (it makes the 588 GTO look average). The McLaren X-1, Lamborghini Aventador J and Ferrari SP12 EC round out the list of special edition one-off cars that make our best of 2012 list, all examples of what top manufacturers can do for their very special (and uber-rich) clients.
Several models on our best cars of 2012 list are variant expansions, more specifically the addition of drop-tops models to their lineups. Lamborghini took the top off the Aventador, giving us the Aventador Roadster. McLaren MP4-12C to give us the did the same with the McLaren MP4-12C Spider while Aston Martin gives us the ultimate open top GT with their Aston Martin V12 Vantage Roadster.
This is our longest top 10 list so far, with over 24 cars making the cut. Here is to this year's crop of best supercars and exotics has delivered once again.
Related: Don't forget to check out all our best supercar lists for more insanity.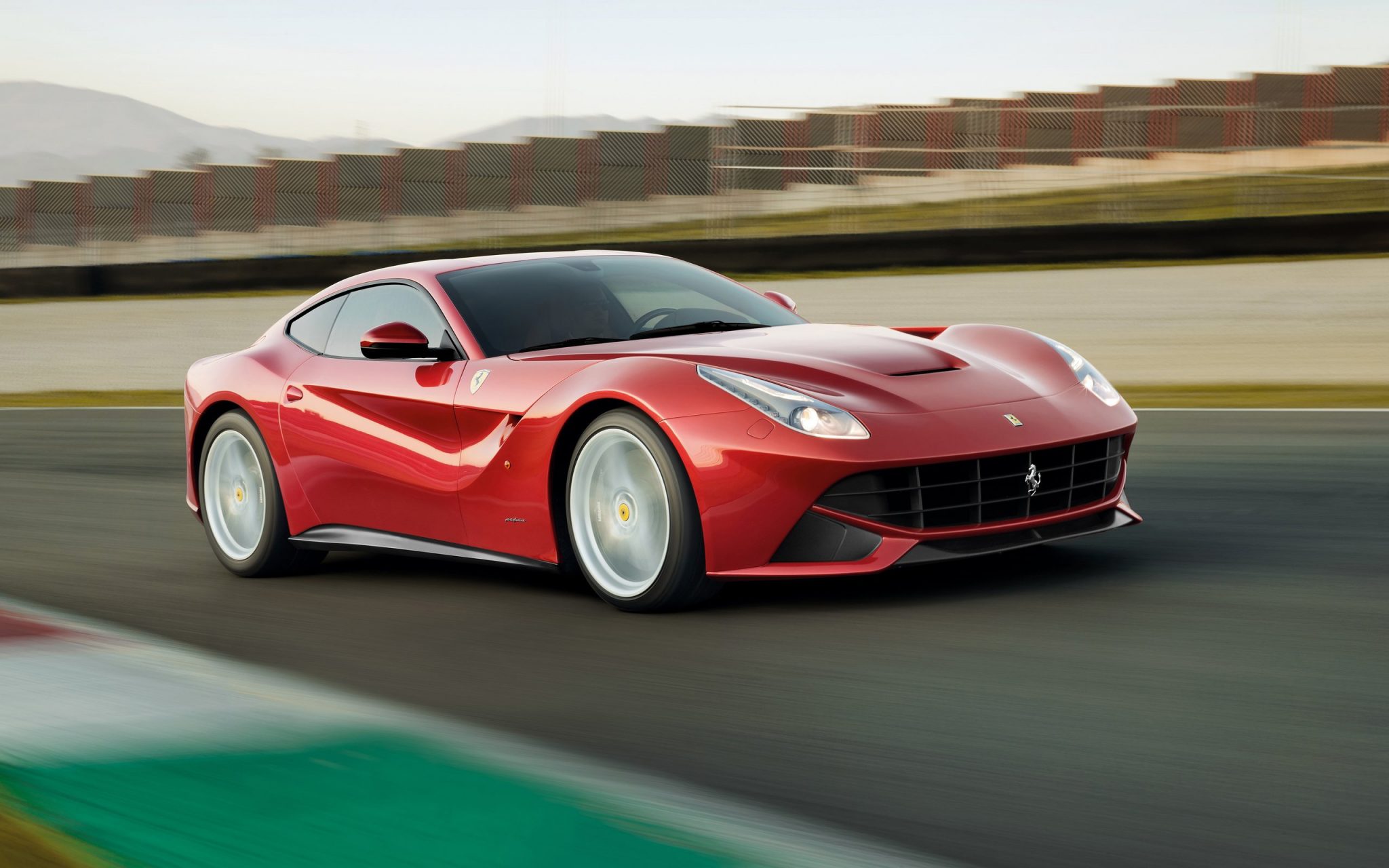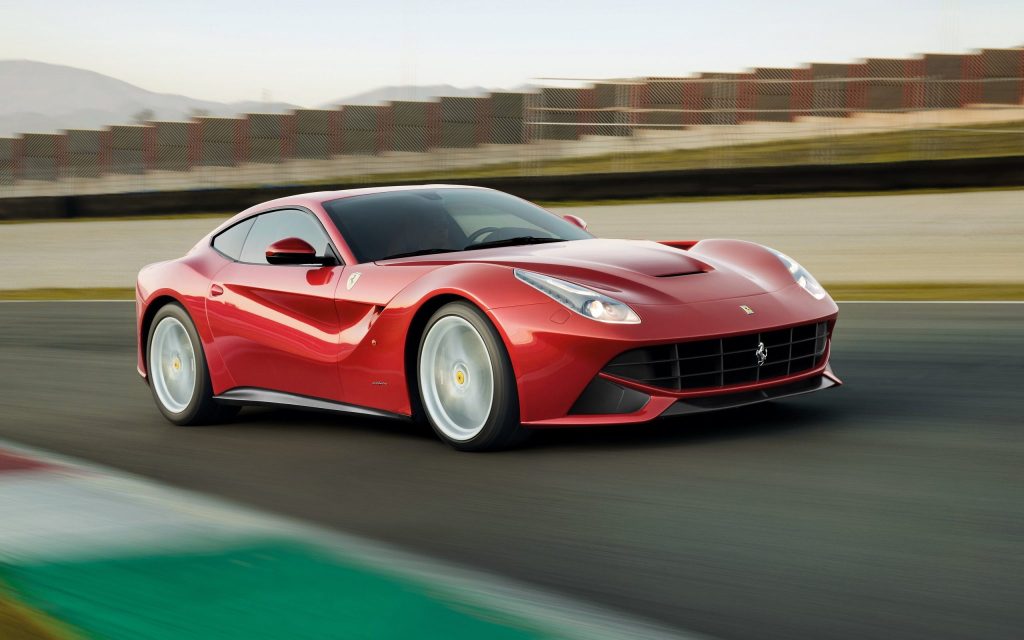 All-new 750 bhp Ferrari GT
The most exciting car announced in 2012 (it is a 2013 model year car) is the F12berlinetta. It is the third-generation Ferrari GT which follows the 599 GTB Fiorano and 550 Maranello. When released, Ferrari called it the fastest Ferrari ever built and cited a lap time around Fiorano of 1'23". Every aspect of the F12 improves upon the specification of the 599 GTB Fiorano. This includes upgrades to engine power, aerodynamics, fuel consumption, chassis rigidity, safety and luggage access with a new rear hatch. The car is built with an aluminum alloy space frame structure with a body styled jointly by Pininfarina and Ferrari's own style center. Many elements are taken from the Ferrari FF released at the 2011 Geneva Motor Show. A highlight of the car is its 65º V12 engine which produces 750 bhp without the aid of turbochargers or superchargers. This unit uses variable timing and direct gasoline injection for improved efficiency. Power is sent to the rear wheels through a dual-clutch transmission and an active electronic differential. Learn more…

8.4-liter V10 and revised styling
We cannot wait to drive this new 2013 model Viper. At the 2012 New York International Auto Show, Chrysler launched the fifth generation Viper with an 8.4-liter V10 and revised styling. The basic SRT Viper is extended by the GTS model which has a two-mode active suspension. Both models have an optional SRT Track Package which uses StopTech inner-ventilated rotors and has a weight reduction of 57 lbs. Learn more…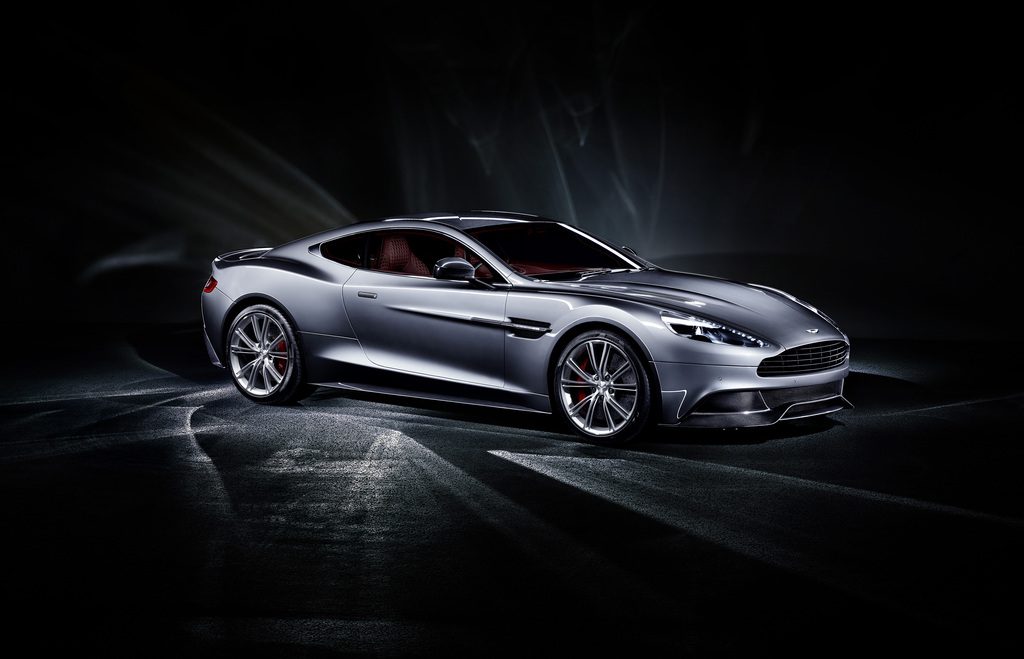 Aston's all new luxury GT
It is coming in 2013 , but was announced this year, the all new Aston Martin Vanquish promises to be a great luxury GT. Sitting proudly at the pinnacle of the luxury British car maker's sports car line-up, this breathtaking new super grand tourer represents the zenith of current Aston Martin design and engineering. Vanquish points to an exciting and confident future for the historic brand. Vanquish is a new Aston Martin featuring the next generation of the renowned VH architecture as well as a significantly upgraded 6.0-litre V12 engine that is considerably more potent than before. The design represents the latest take on Aston Martin's iconic visual language. Vanquish unquestionably sees the brand continue its enviable tradition of producing some of the most beautiful sports cars in the world. Styling cues such as the elegant new waist, elongated side strakes and LED rear light blades are derived from the One-77 supercar. Learn more…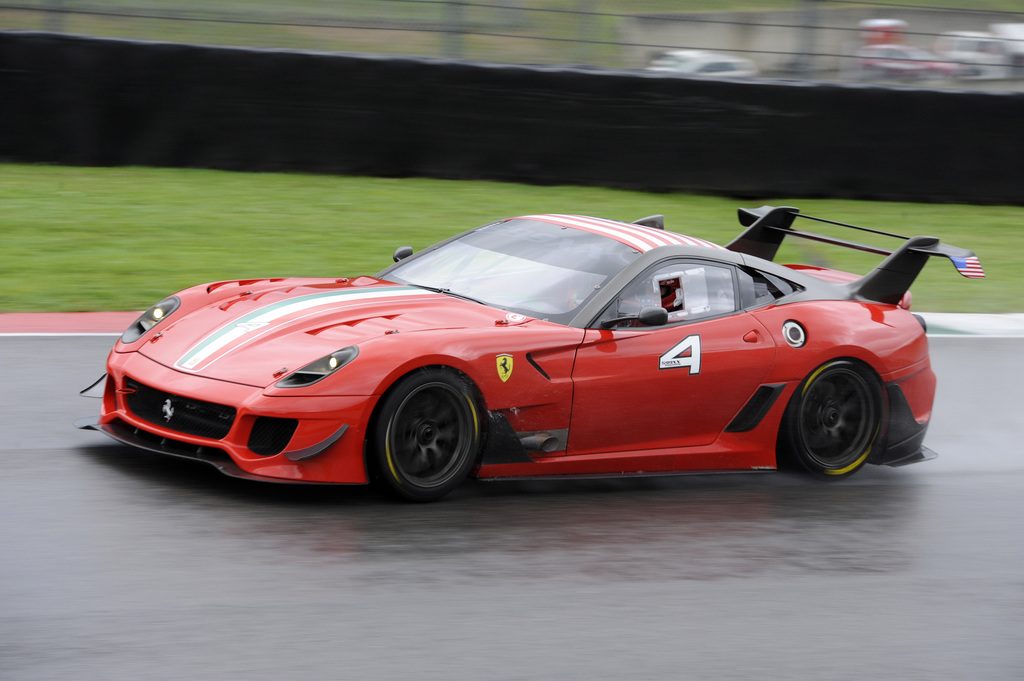 Perfect track toy for a cool $1.75 million USD
The Ferrari 599XX Evoluzione is the type of car that draws more parallels to folklore than it does to a relatable bedtime story. That just means that the Evoluzione is a very special type of Ferrari, and for all the right reasons, of course. The Evoluzione is not actually a car per se, but more of an upgrade package available to owners of the 'regular' 599XX. Unveiled in 2009, the aforementioned 599XX is a non-road-legal version of the Ferrari 599, intended for use primarily at Ferrari-run track test days. Learn more…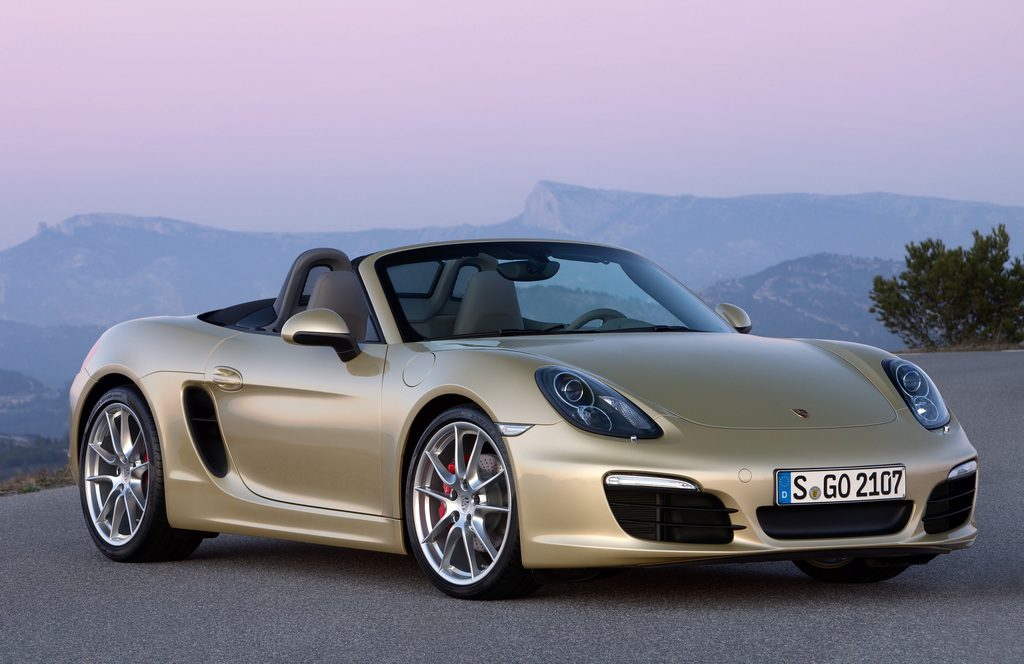 Porsche makes an even better Boxster
Never before in the history of the Porsche Boxster was a change of generation so comprehensive. The open-top two-seater car is being marketed with a completely new lightweight body and a completely revamped chassis. Considerably lower weight, longer wheelbase, a wider track and larger wheels significantly enhance yet further the mid-engine sports car's driving dynamics, already far and away the best in its class, supported by the new electro-mechanical power steering. The new Boxsters boast superior performance and are also up to 15 per cent more fuel-efficient. Learn more…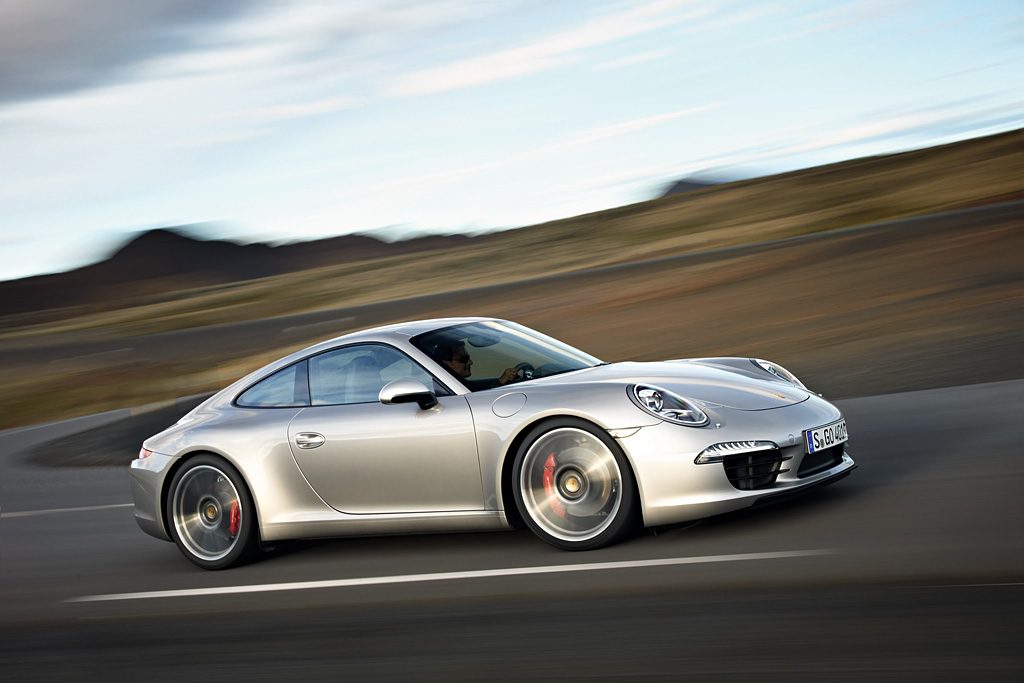 Our favorite of the new 911s
The sixth generation 911 was revealed 2011 Frankfurt Motor Show as an all-new model. It sports a longer wheelbase, seven-speed gearbox and more efficient 3.8-liter flat-6. The S version gets 50 more horsepower than the standard model through a larger engine and Porsche Dynamic Chassis Control. Major options include a 7-Speed automatic transmission, Burmester High-End Surround Sound System, slide/tilt sunroof, dynamic engine mounts and a Sport Chrono Package with a dash mounted analog stopwatch. This package also features a Sport Plus button that changes the settings of the chassis, engine and transmission for spirited driving. Launch Control is also available for automatic (PDK) cars. Learn more…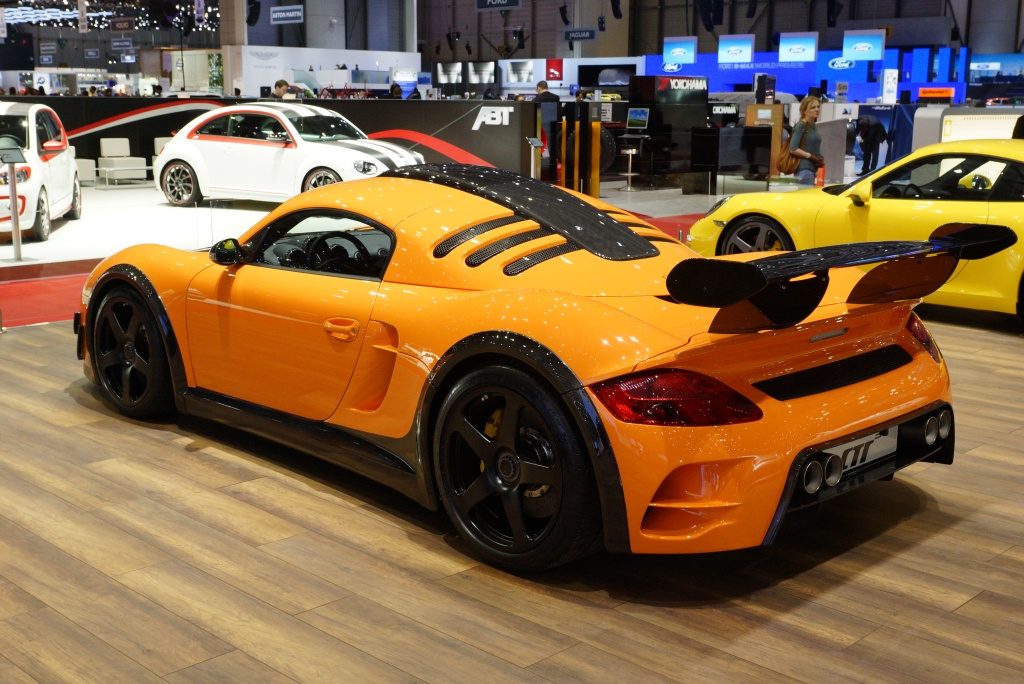 I bet it won't be slow
The styling of the CTR 3 evokes the mid-engine Le Mans Coupes of the 1950s. The new Clubsport package further plays on the classic 1950s styling cues with the addition of Carbon-Fibre enhancements to the fenders, door sills, rear deck lid and the roof mounted air-duct. The Clubsport package also features a functional rigid rear spoiler. The partially assembled CTR 3 allows you to view this car's technical innovation. The CTR 3's extraordinary performance make it RUF's flagship model. Learn more…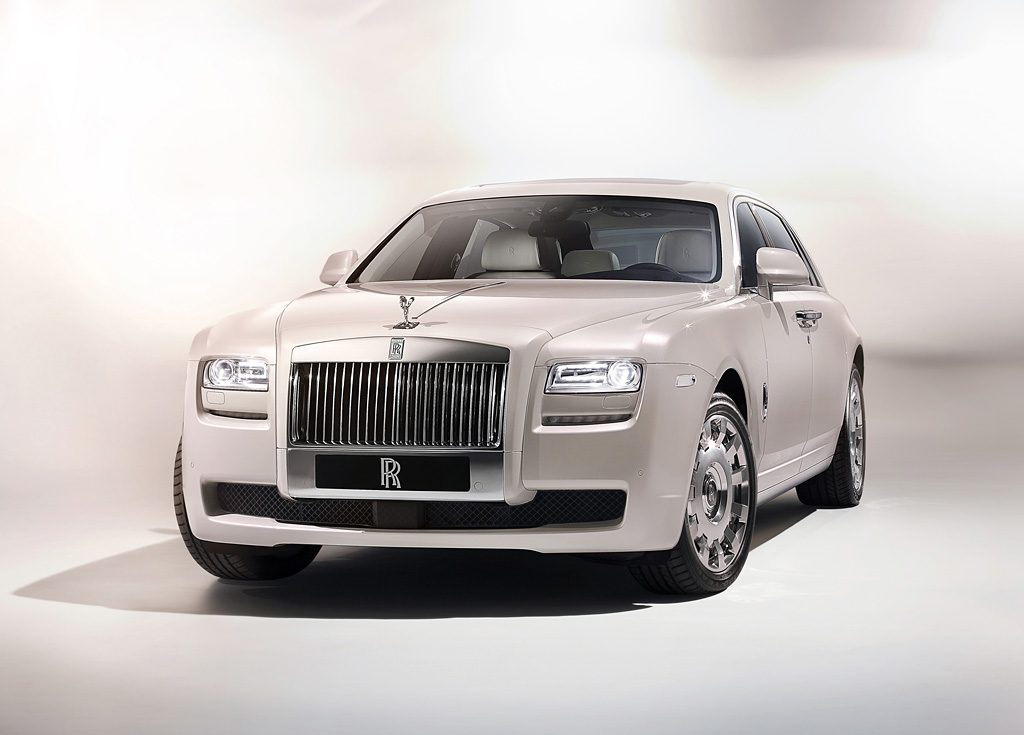 Nobody does luxury like Rolls-Royce
the Ghost Six Senses concept, a highly-bespoke luxury model that encapsulates the richness of experience that comes as standard with any Rolls-Royce and takes it to a new level of sensory indulgence. Rolls-Royce Motor Cars is the world's leading luxury goods manufacturer. And while the world of luxury presents many objects of desire that captivate one or more senses, it takes one of these hand-built cars to awaken all five. Learn more…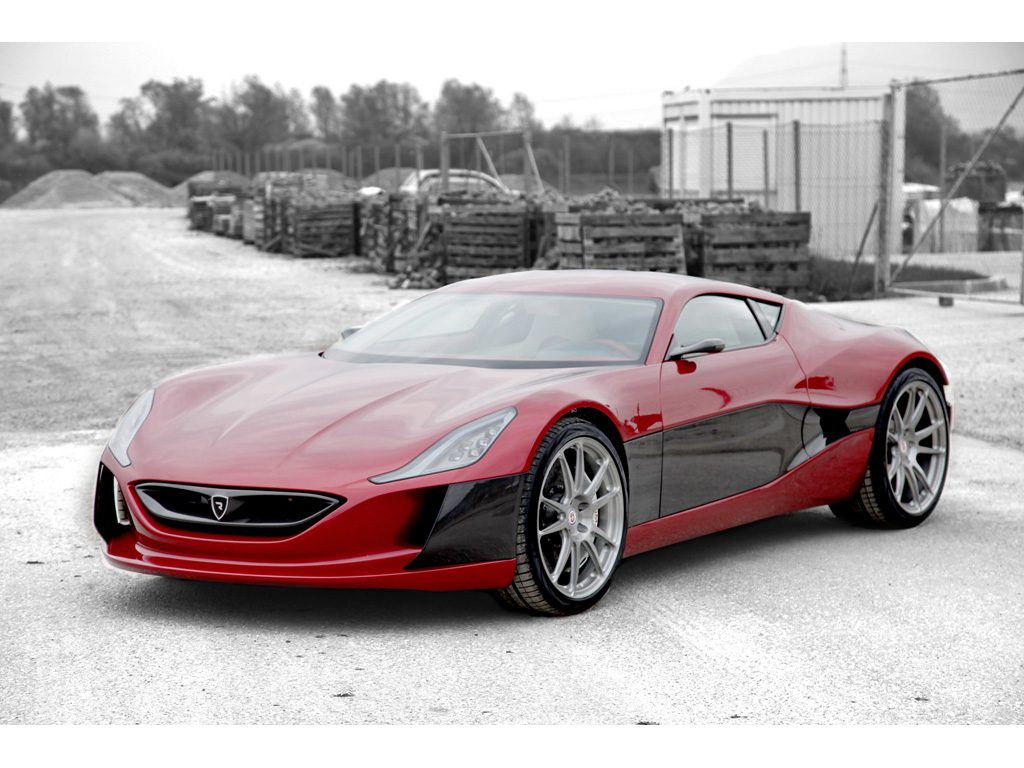 An electric supercar
Cooperation between Vredestein and Rimac Automobili offers a unique experience at the Top Marques Monaco. Vredestein showcases the Ultract Vorti, the ultimate high performance tyre, on the world's first electric hypercar -the Rimac Concept_One. With 1088 HP and a torque of 1.600 Nm available from 0 RPM, the Concept_One can reach 100 km/h from standstill in 2.8 seconds and continue to accelerate to the limited 305 km/h. 92kWh of energy in the Battery Modules delivers enough "juice" for up to 600 km of range. Learn more…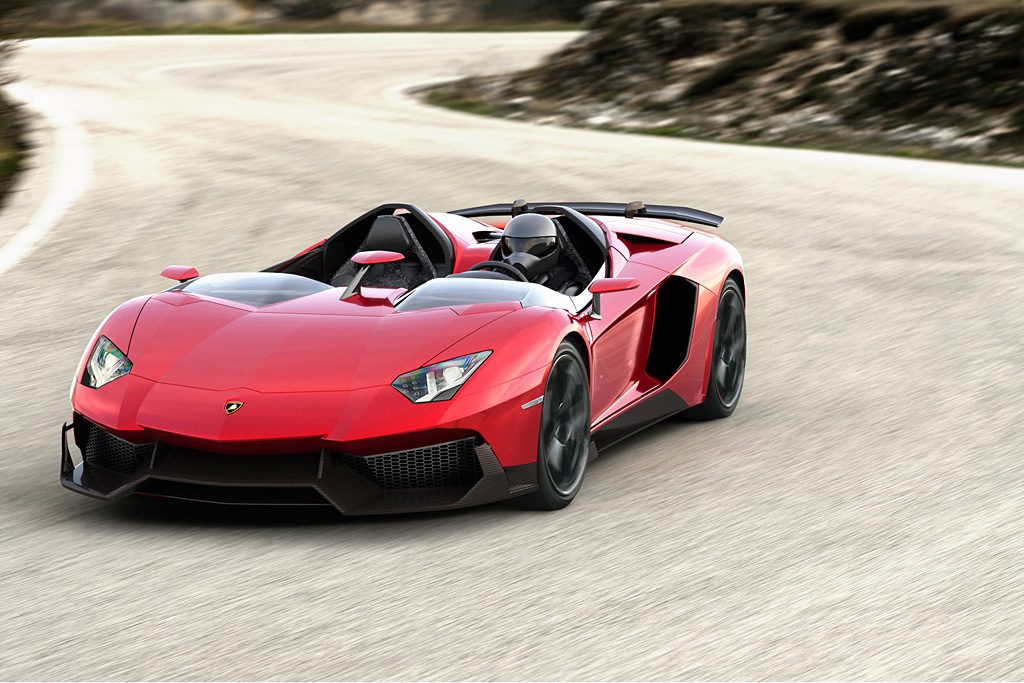 Stunning concept
Part of Lamborghini's Limited Edition models, the Aventador J is stunning. One year after the release of the Aventador at the Geneva Motor Show, Lamborghini are presenting a concept roadster version simply called the J but it is likely going to only one special customer. Special features include a carbon fiber upholstery known as Carbonskin, a redesigned chassis with twin roll hoops behind the seats and new bumpers with winglets. The designers and engineers in Sant'Agata Bolognese have not only dispensed entirely with the roof, but also with the front windshield. This requires that drivers of the Aventador J must have the right equipment for driving at top speeds higher than 300 Km/h. Learn more…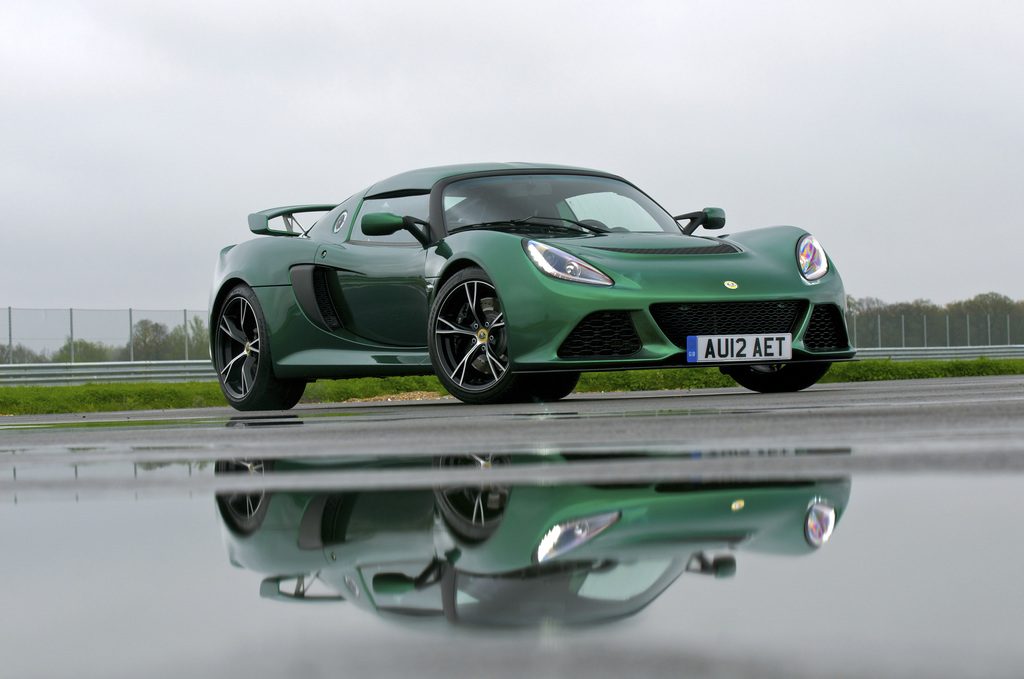 Can't get more Lotus than the Exige S
Alongside the staggering power to weight ratio, the Exige S has a completely new exterior and interior look and feel. The dramatic styling overhaul sees a completely new look for the Exige including a new front splitter and rear spoiler giving it a strong and aerodynamic profile. Built for the adrenalin hungry sportscar aficionado, the Exige S features high performance bespoke tyre package with Pirelli P-Zero Corsa tyres as standard. A Lotus DPM (Dynamic Performance Management) switch allows the driver to switch between three driving modes: Touring, Sport and DPM off. Learn more…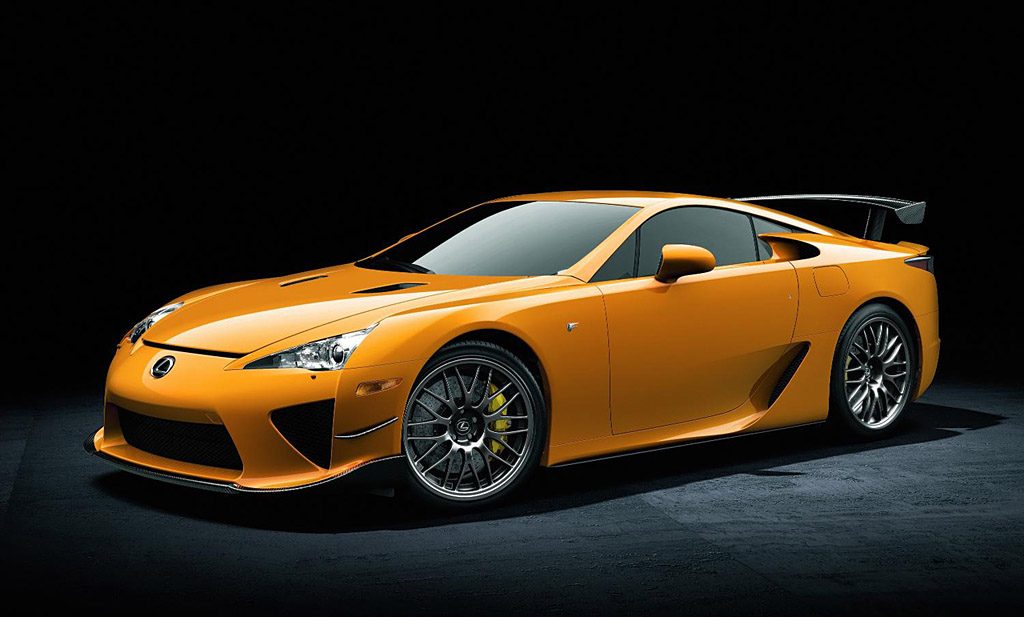 A sharper LFA
To celebrate the LFA's hat-trick of class wins at the Nürburgring 24 Hours race, Lexus has created the Nürburgring Package, an array of aerodynamic features, suspension adjustments and revisions to the 4.8-litre V10 engine that give the supercar a more track-focused profile. Shown in public for the first time at the Geneva motor show, the performance option is available on just 50 of the 500 cars that will be built. These versions will be crafted during 2012, the second full year of LFA production. Learn more…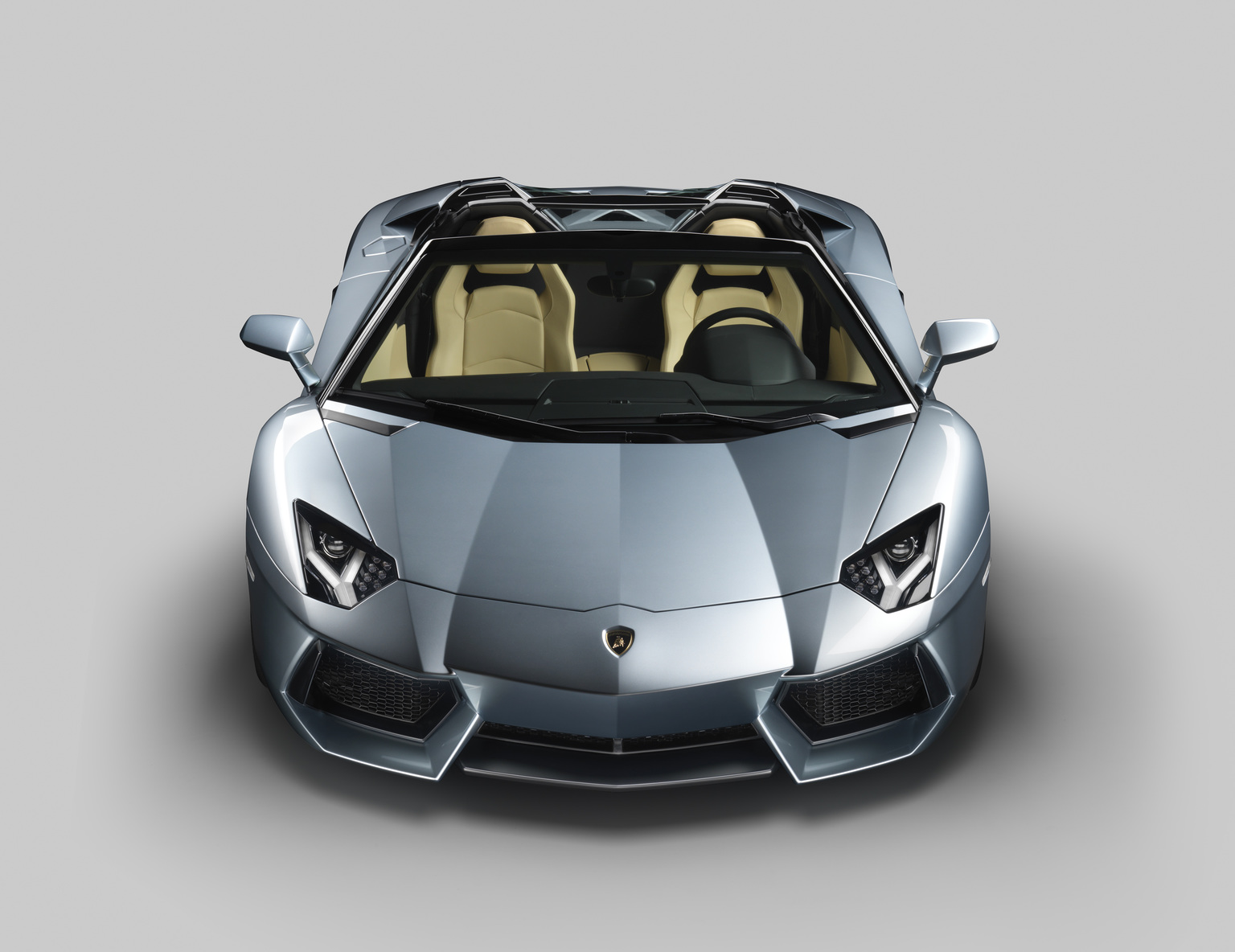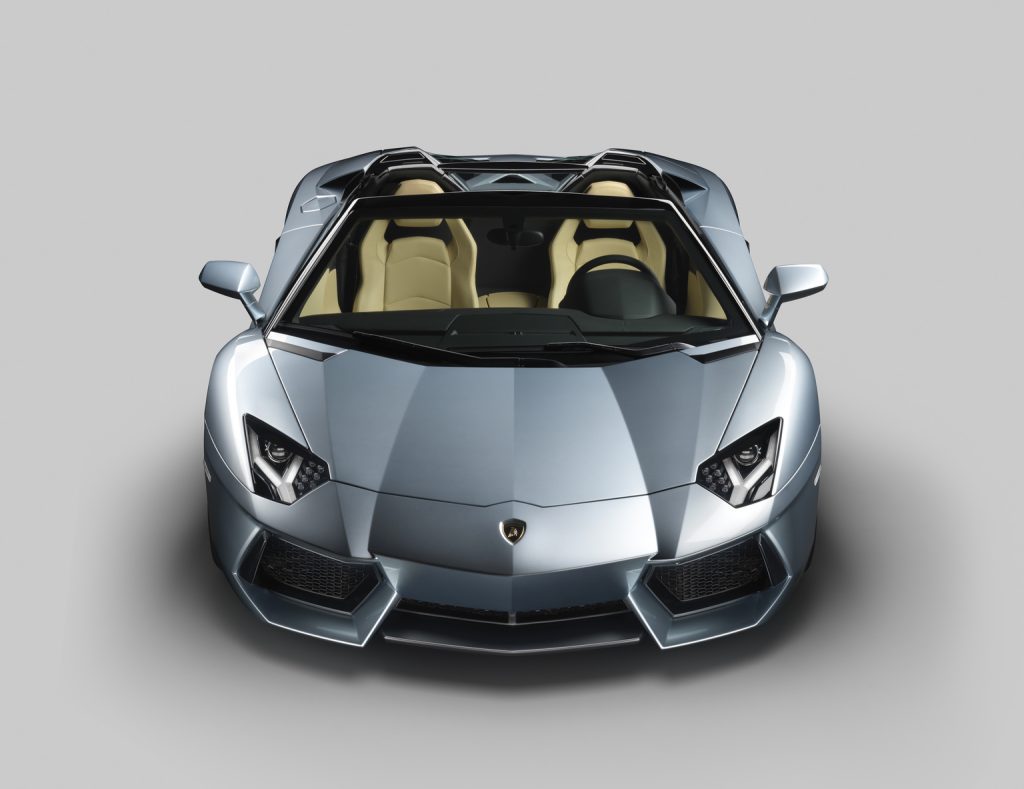 More open top drama from Lamborghini
On the heels of the successful coupe introduced in Summer 2011, and with over 1,300 units already delivered to customers, the House of the Raging Bull is now offering the convertible version of the Aventador, a vehicle that perfectly balances the ultimate driving experience with the ultimate in sports car sophistication. The new Lamborghini Aventador LP 700-4 Roadster can immediately be recognized by the unique profile of its upper area, which extends along newly designed geometric lines from the removable roof to the engine hood. Learn more…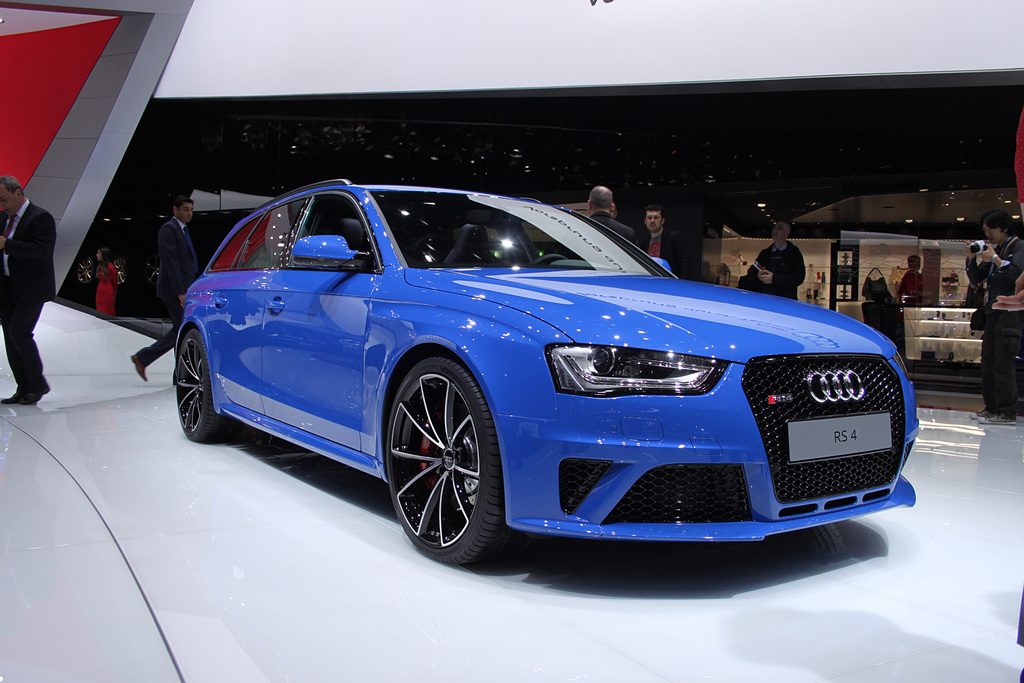 Wagons have never been more fun
First introduced 12 years ago, the RS 4 Avant is a modern classic. Audi now presents the third generation of the car, with a high-revving V8 FSI developing 331 kW (450 hp), a high-performance drivetrain and a diverse range of assistance and infotainment technologies. Like all RS models, the new RS 4 Avant is a sports car for everyday use. It combines strong performance with unrestricted utility. Learn more…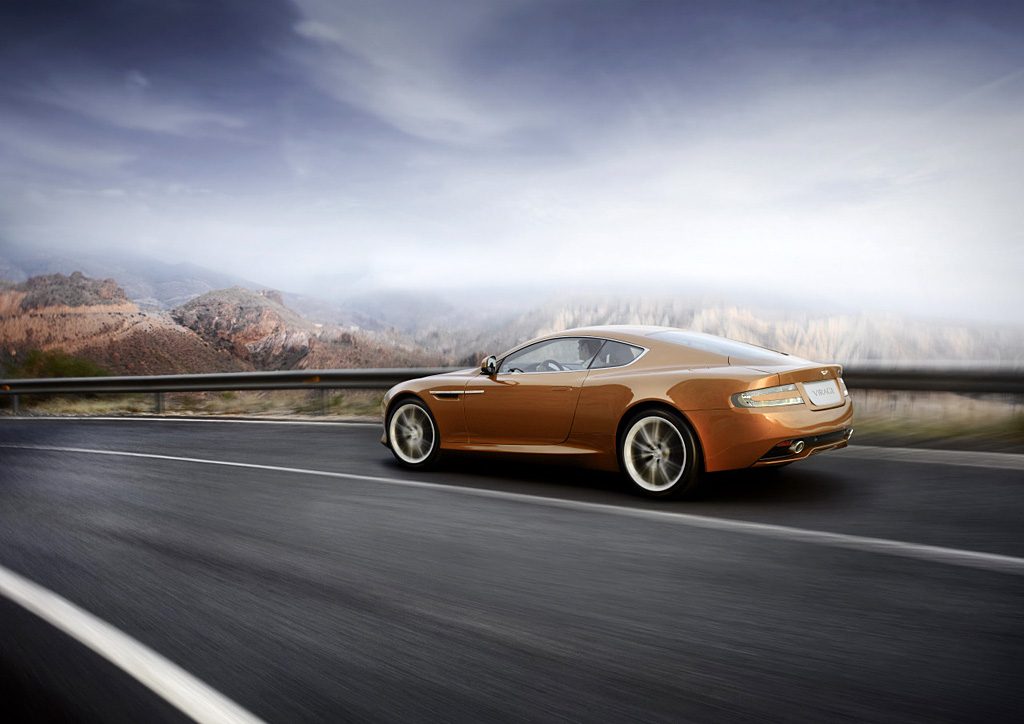 A True Luxury GT
Aston Martin introduces the new Virage – supremely elegant and powerful, yet juxtaposed as an understated sports car. The marque can now provide customers with a class-leading range, all with different characters, yet with the same unique Aston Martin soul and luxury. Beautiful, dynamic and prestigious, the Virage combines outright sports car performance with luxury, comfort and refinement. The front mid-mounted V12 engine's torque delivery provides outstanding performance, coupled with the car's inherent agility and perfect weight distribution delivering the ideal balance between outright sports car performance and trademark sporting luxury exemplified by modern Aston Martins. Learn more…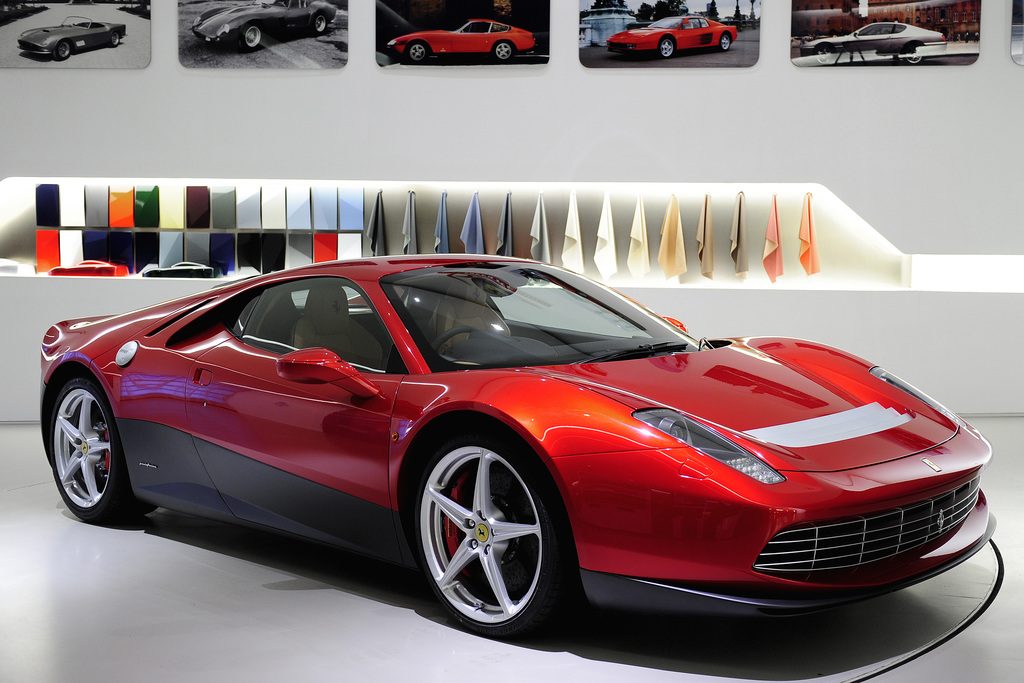 One-off custom. A nod to the 512 BB
For a Ferrari enthusiast and great musician like Eric Clapton a one-off car just had to be produced. Designed by the Centro Stile Ferrari in collaboration with Pininfarina and the engineers from Maranello, the SP12 EC was created as homage to Clapton's career and his long lasting experience as a Ferrari owner. The world-famous guitar player has been attached to one particular Ferrari model: the 512 BB, of which he has owned three over the years. So his desire was to drive a car inspired by this model, with influences from the multi-award winning 458 Italia. Learn more…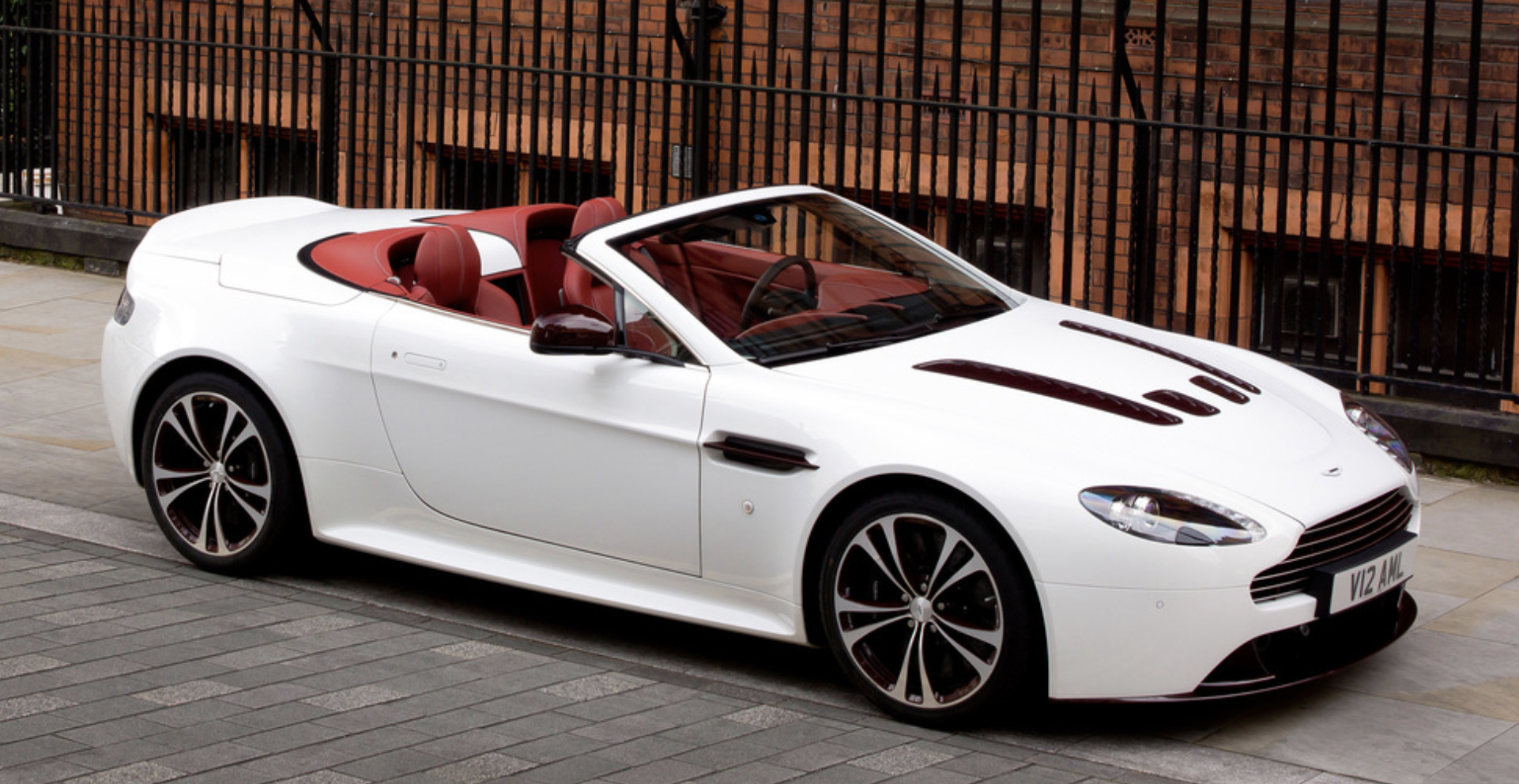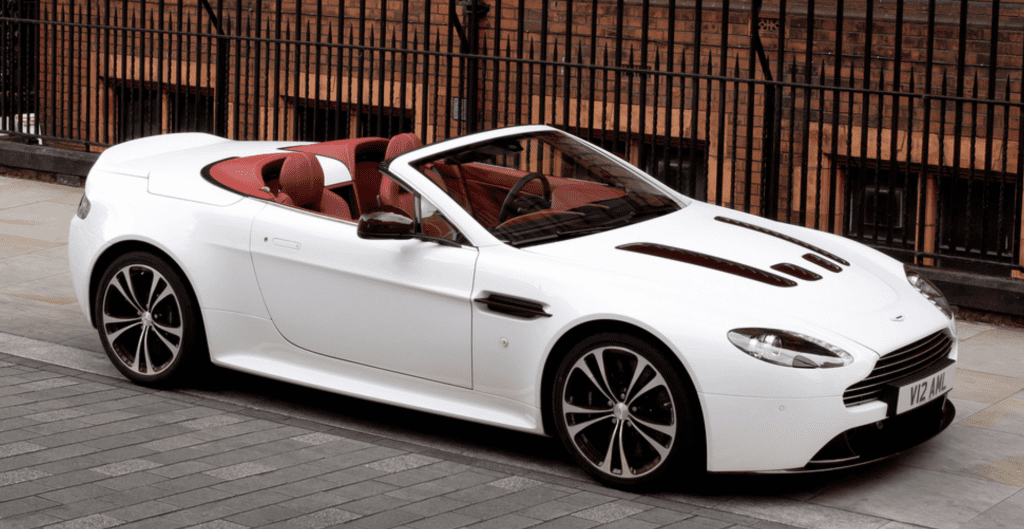 Vantage Roadster with 6.0-litre V12 engine
With new inner panels forward of the front bulkhead, Aston Martin shoehorned their 'DBS' V12 engine into the much smaller Vantage platform. Production of the Roadster came three years into V12 Vantage production. Aston Martin is lifting the lid on an extreme new sports car with the global debut of the V12 Vantage Roadster. The new sports car, available as a limited edition in selected markets worldwide, immediately becomes the most potent example of the open-top Vantage range and mixes the breath-taking power of Aston Martin's naturally aspirated 6.0-litre V12 engine with the established thrills of Vantage Roadster driving for what is an unforgettable sports car experience. The V12 Vantage Roadster 6.0-litre engine, mated as in the Coupe to a six-speed manual gearbox, generates 517 PS at 6,500 rpm and a muscular 570 Nm of torque at 5,750 rpm. It has been intelligently packaged into the Vantage Roadster's compact form to fully exploit the sports-orientated model's ample natural agility. Learn more…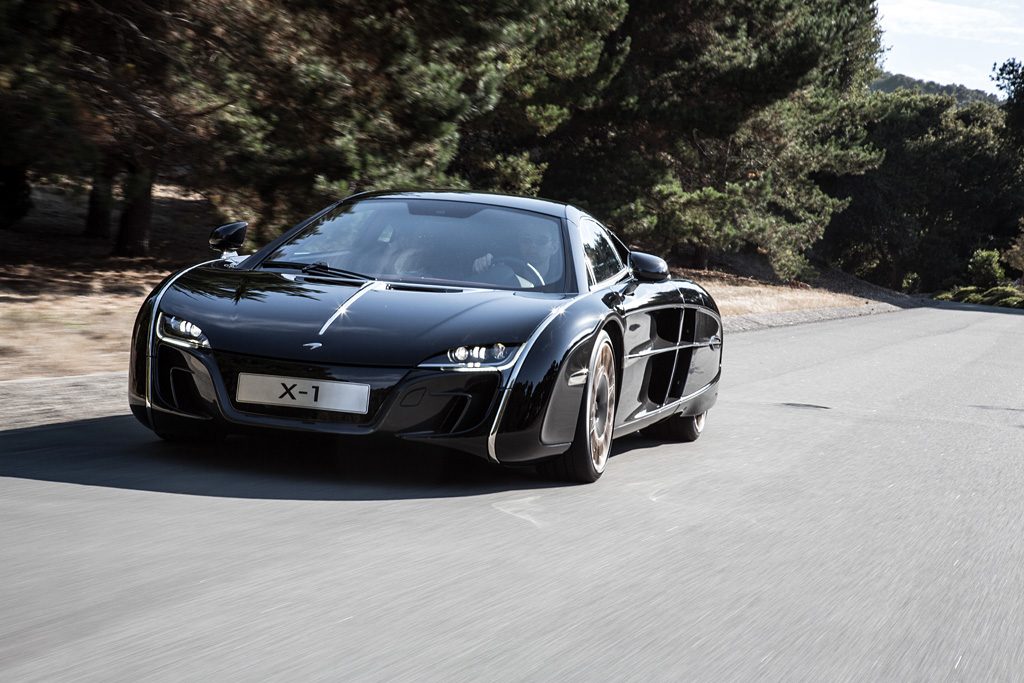 Futuristic one-off custom
McLaren Special Operations (MSO), the division of McLaren Automotive responsible for the delivery of bespoke projects, will present a breathtaking one-off supercar at The Quail, an exclusive event on August 17, 2012 that is a highlight of the Pebble Beach weekend in Monterey, USA. Called the McLaren X-1 and based structurally on the company's groundbreaking carbon MonoCell but with a totally unique body, it has been created for an anonymous car enthusiast. Learn more…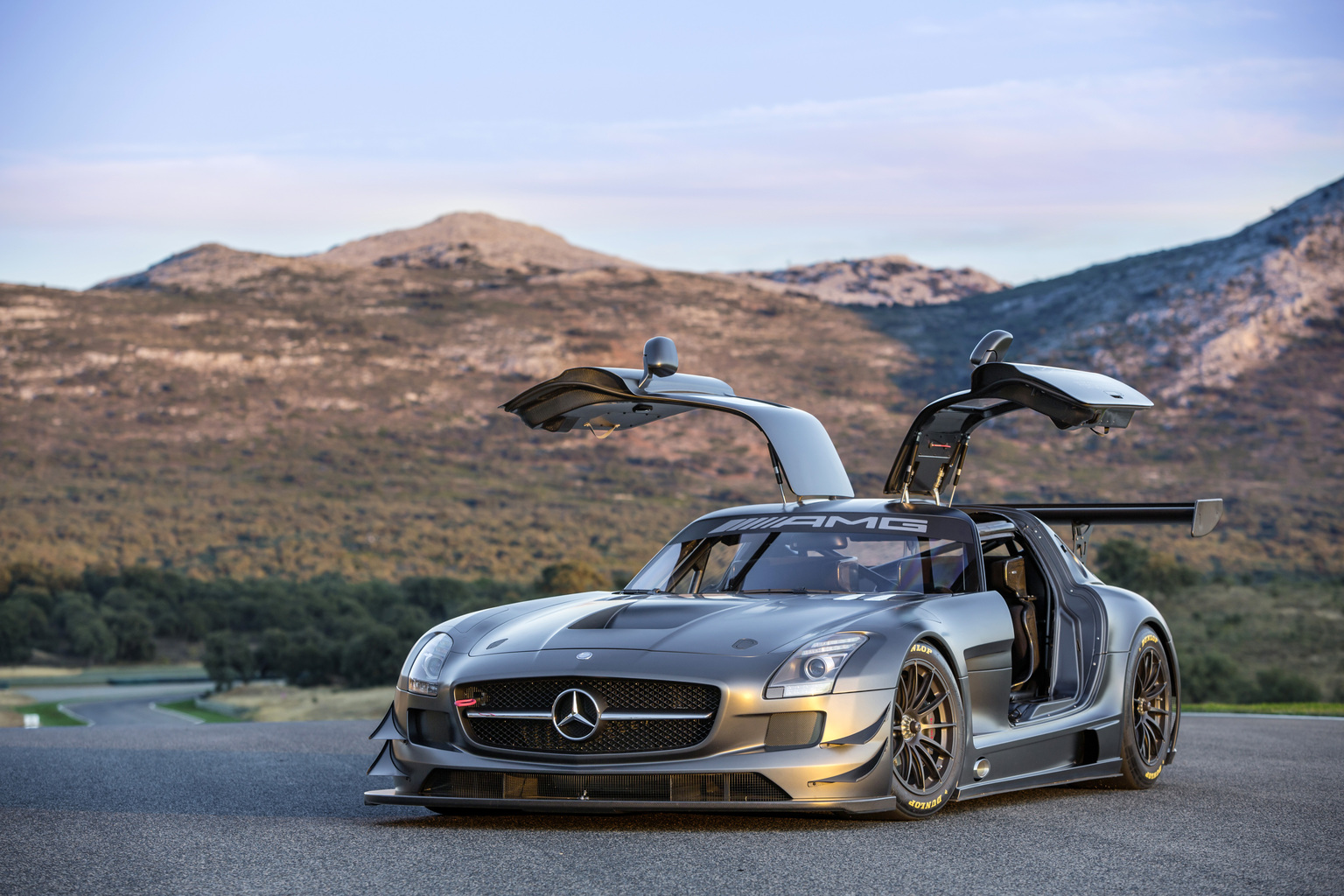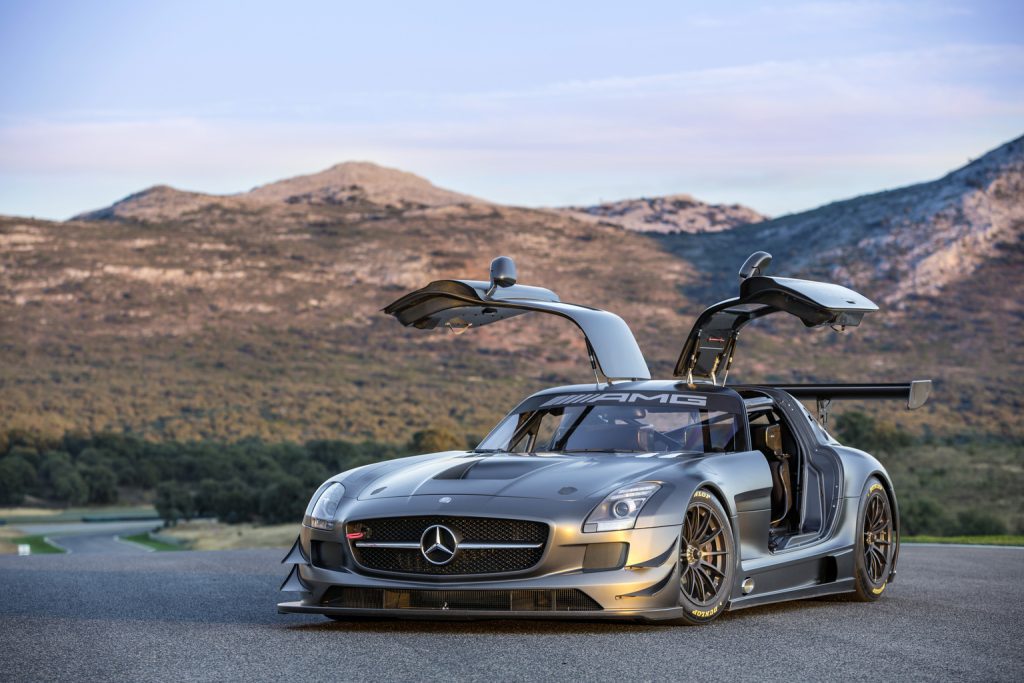 Subtle it is not
To celebrate the 45th Anniversary of AMG, the firm has developed a special edition SLS AMG GT3 as a track day special. Built in a limited edition of five, these have an additional passenger seat and Designo Magno Graphite matte paint. The exclusively appointed special series is aimed at car collectors with a particular penchant for motor racing. The customer sport racing car is being built by hand in a limited edition of no more than five vehicles in Affalterbach. Record DTM champion and AMG brand ambassador Bernd Schneider is involved hands-on in the production process, installing the AMG 6.3-litre V8 engine in the SLS AMG GT3 "45th ANNIVERSARY" together with an AMG engine fitter. Learn more…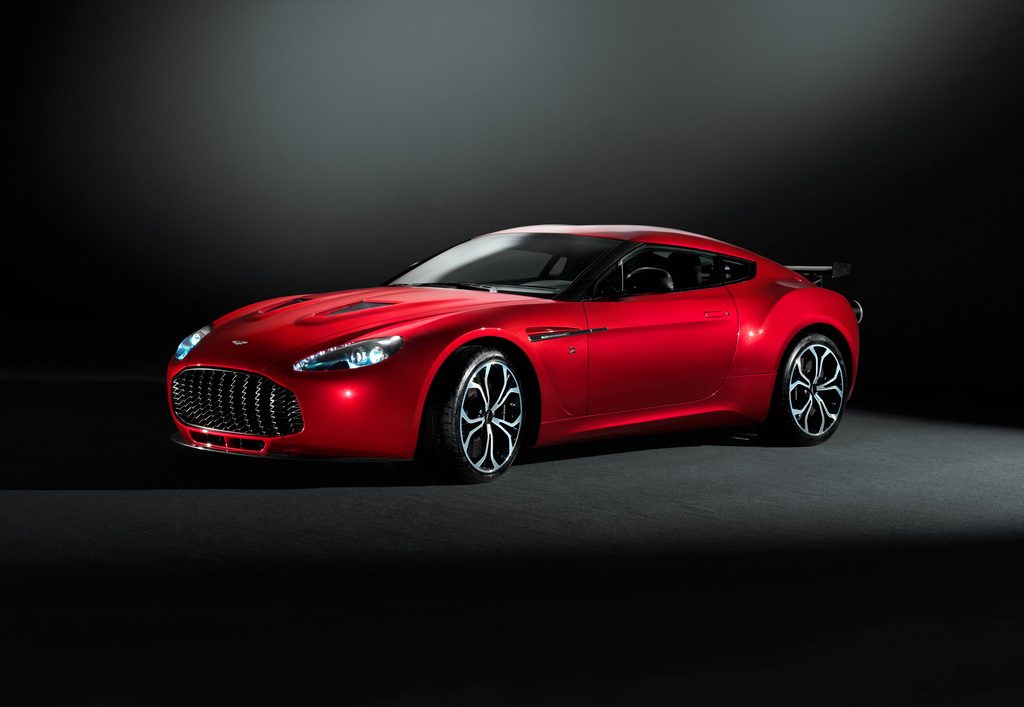 Absolutely stunning
Aston Martin are releasing the final production version of the V12 Zagato one year after the prototype was revealed at 2011 Concorso d'Eleganza Villa d'Este. Unlike the prototype's motorsports roots, the production version is highly trimmed with a bespoke interior from the Aston Martin works. 150 cars are scheduled for production in the later half of 2012 with a price tag of £330,000. Learn more…
The Ultimate DBS
In 2012 Aston Martin unveiled the DBS Ultimate with a new rear trunk spoiler, carbon-fiber mirror caps, a darkened grille, smoked taillamps, Zircotec-coated tail pipes, special badging and a choice of yellow, black or red brake calipers. The interior is treated with red or silver diamond-quilted stitching and an Alcantara headliner. The package is available to both the Coupe and Volante with either standard or automatic transmissions. Specific colours include Carbon Black II, Quantum Silver or Silver Fox. Learn more…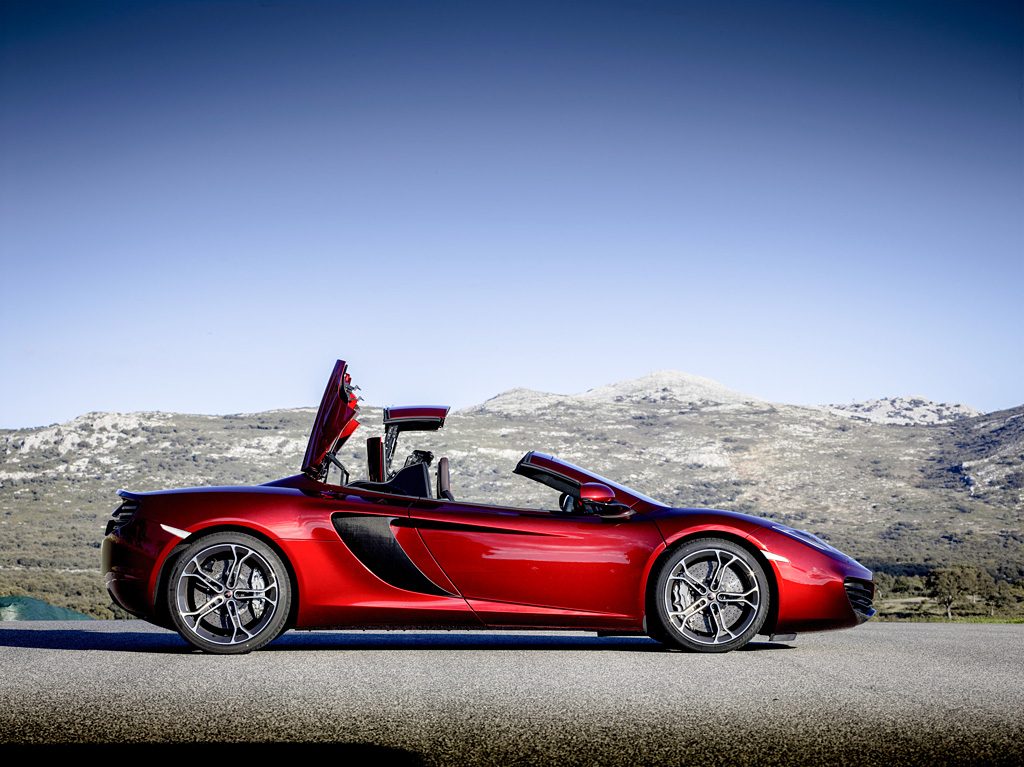 McLaren takes the top off its 12C supercar
McLaren Automotive announced the launch of its second model in the MP4-12C family: the stunning new 12C Spider. With a lightweight, high powered engine developing an incredible 625 PS (616 bhp), unique RHT folding roof system that may be operated while on the move, and carbon 'MonoCell' chassis identical to that of the groundbreaking 12C, the 12C Spider is a luxury convertible sports car that offers prospective owners a unique combination of spectacular performance with remarkable usability. Learn more…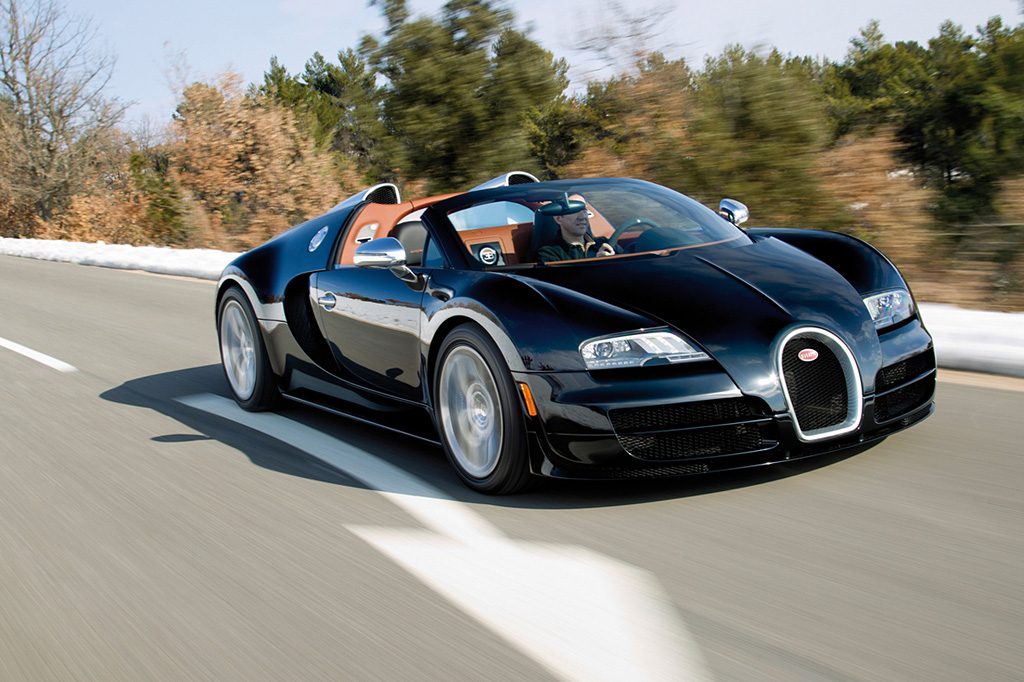 The world needed a faster and more powerful Veyron
The Vitesse is a roadster version of the Bugatti Super Sport with the Grand Sport's removable roof. Although no performance figures have been released, this is probably the fastest roadster in the world. With an increase in power up to 1,200 HP, the Bugatti Veyron 16.4 Grand Sport Vitesse has
entered a new dimension of open-top driving. Optically aligned to the Bugatti Veyron Super Sport, which holds the current world speed record of 431 km/h, the Vitesse also impresses with its dynamic driving characteristics. Learn more…
Bentley's new performance flagship
Bentley is introducing a new performance flagship, its fastest production model ever, the Continental GT Speed coupe. The new 205 mph (329 km/h) GT Speed will appeal to driving enthusiasts who place a high value on outright performance, agile handling, distinctive design and sporting luxury. Orders for the new GT Speed are being taken now, with deliveries to commence in October 2012. Learn more…