There has been a lot of news from Molsheim lately about what's going on at Bugatti, and today we are proud to publish another important milestone for the current hypercar being built in France, the Chiron. When unveiled just six years ago in 2016, Bugatti made it very clear they were only going to build 500 units of this W16 hypercar, a car that has set benchmarks in the automotive history books from day one, and the 400th unit of this limited production run has just been completed after a process taking 2 months at the Atelier at Bugatti Automobiles in Molsheim.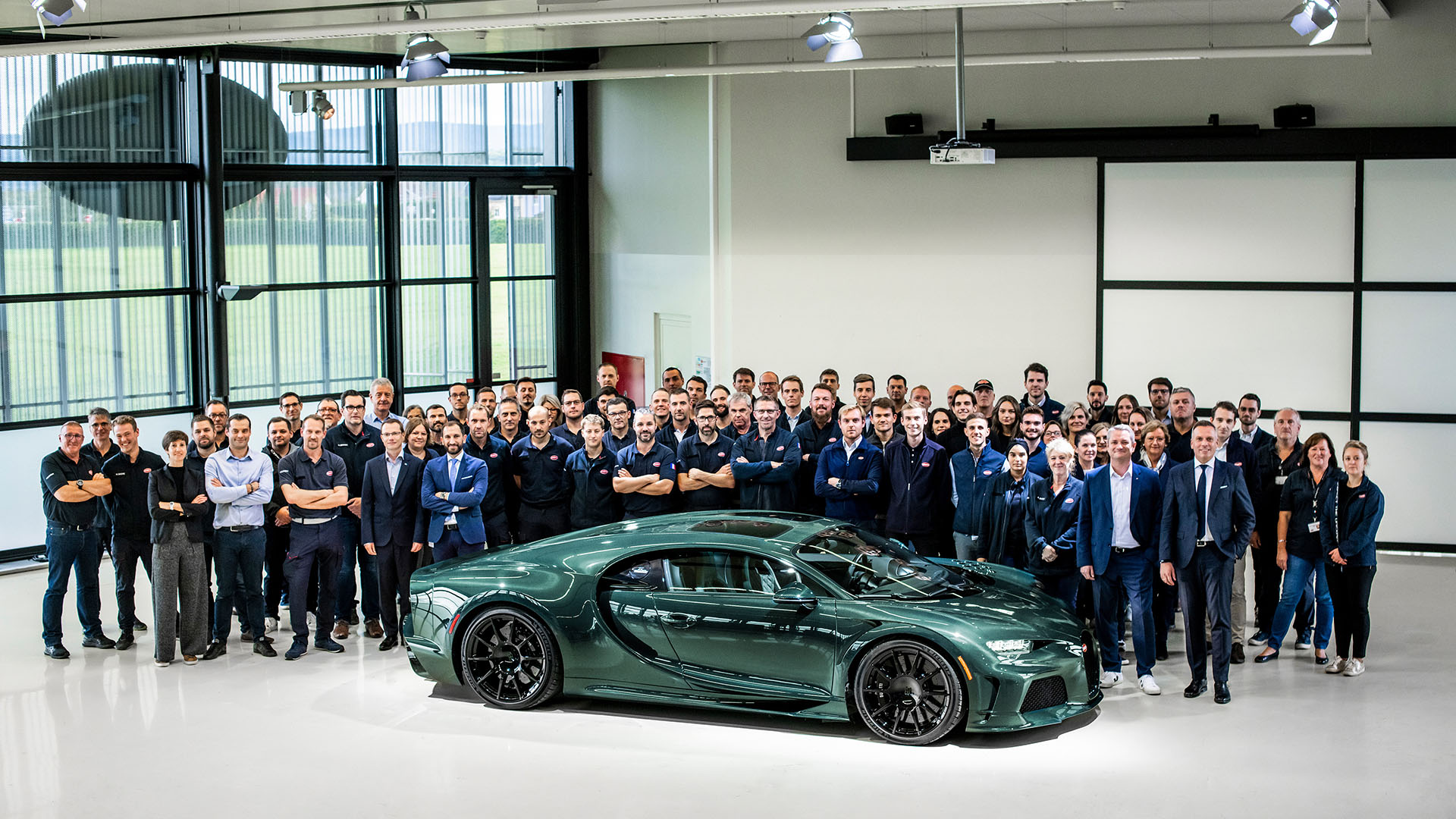 It is the culmination of 20 artisans putting together about 1,800 separate parts to create yet another truly bespoke Bugatti Chiron, a Super Sports in this case, and as usual, it comes with a host of special options requested by the client, the choice between a near-limitless collection of paints, materials, finishes, bespoke touches and accessories must be grueling when you go through the process of deciding how your very own, multi-million dollar Bugatti Chiron will look when you finally take delivery after an extensive wait, let's face it, you don't spend around US$4,000,000 on a car each day … well, some of us don't anyway.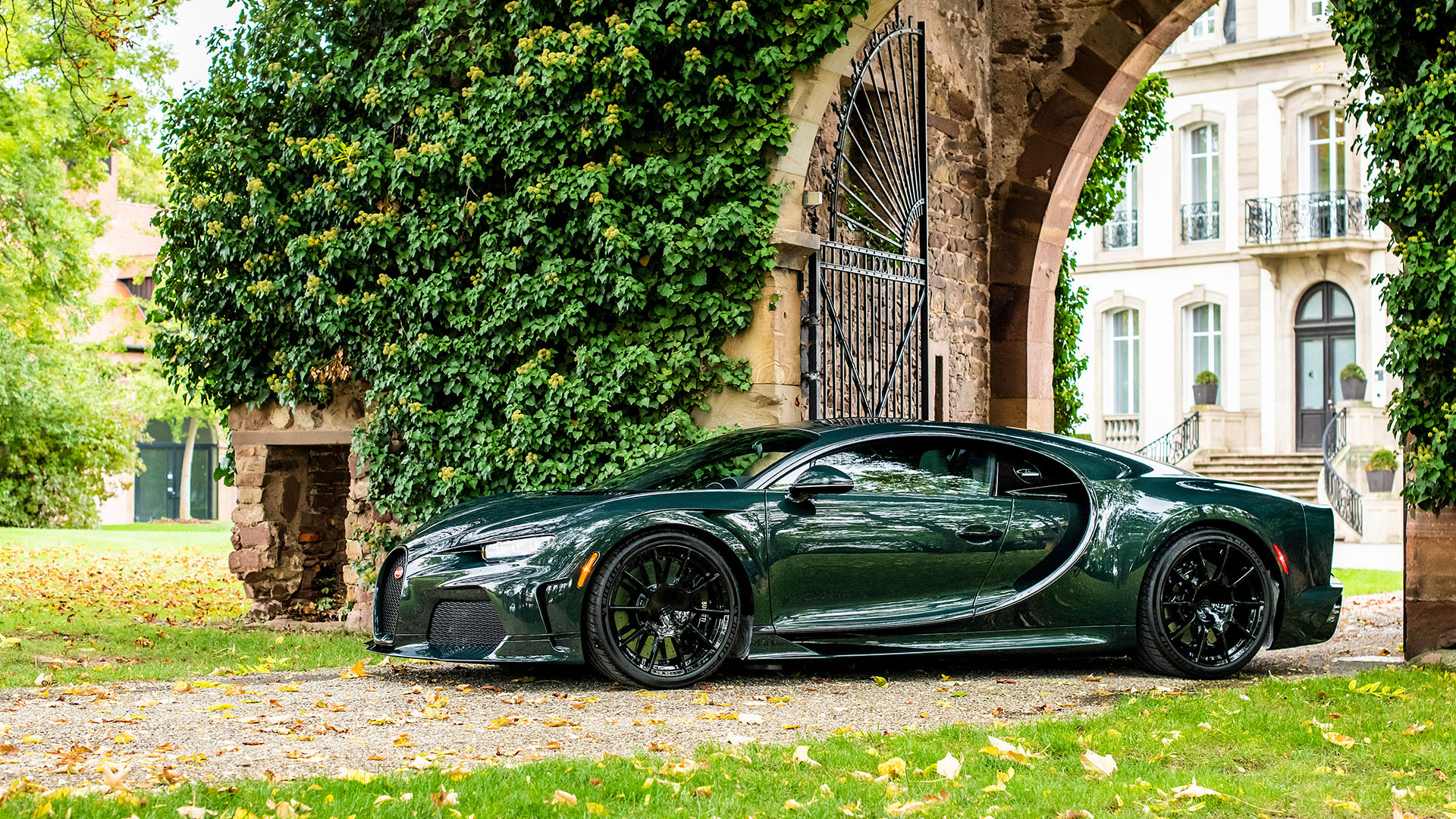 Christophe Piochon, President of Bugatti Automobiles, said: "Every single part of the Chiron is a masterpiece of engineering, and bringing it all together requires the most dedicated and experienced specialists in the world. Simply installing the carbon fiber panels over the advanced monocoque chassis requires a level of precision that only the most skilled craftspeople possess. Our painting or finishing process is so detailed that to achieve the desired effect requires up to eight layers in the top coat alone, each one polished to a perfect, deep and lustrous mirror finish. This level of detail can only be achieved with the right blend of passion and expertise, and to do it to such a high standard so consistently over 400 vehicles and beyond is what defines Bugatti. While marking this important milestone in Chiron history, we also express a deep gratitude to the designers, engineers and craftspeople at Bugatti that continue to accept nothing less than perfection."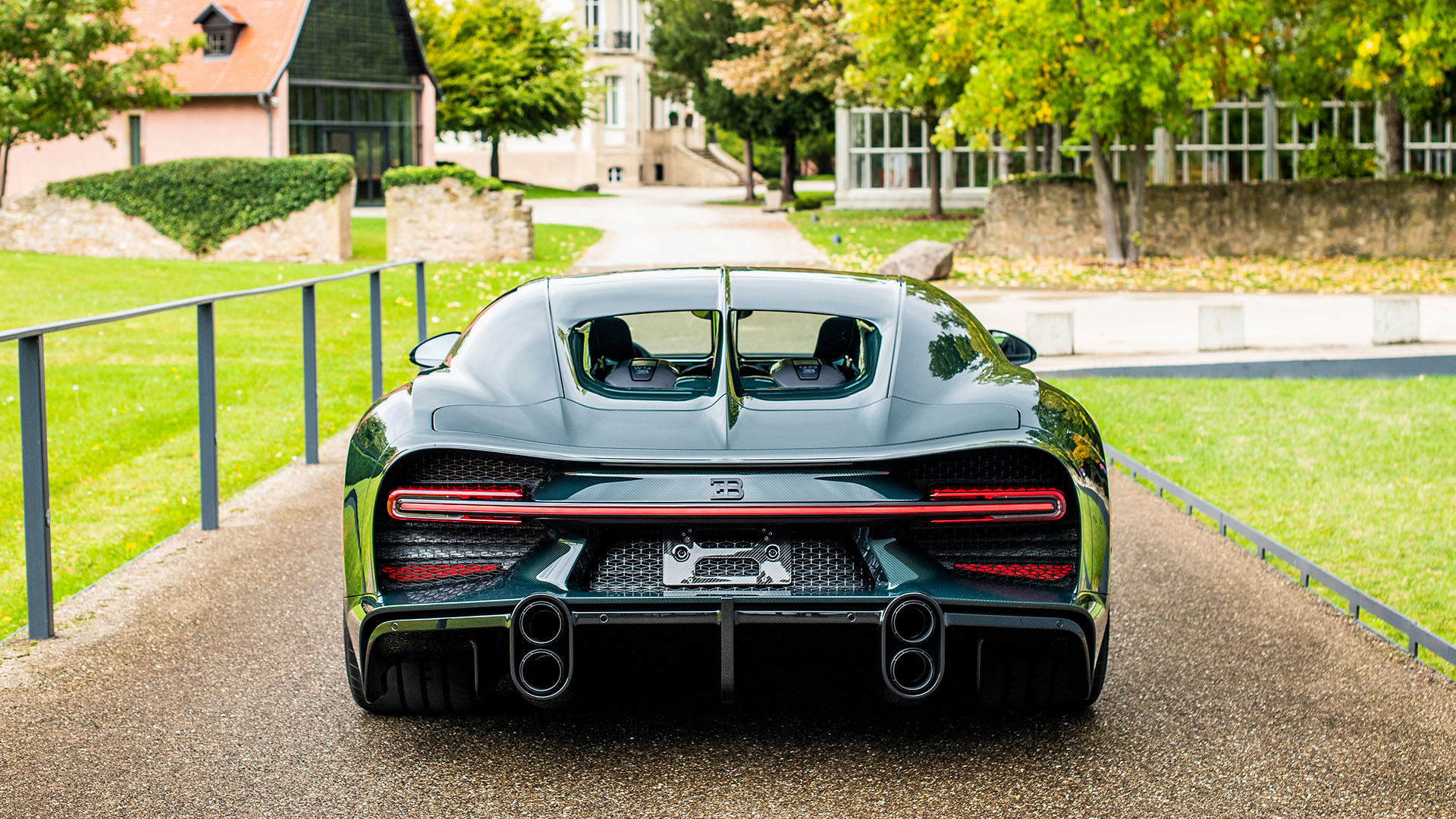 And this specific Bugatti Chiron Super Sports comes with a rather expensive option, a green-tinted, exposed carbon-fiber bodywork, which takes some serious effort from the Atelier at Bugatti as it requires meticulous attention to detail as each and every individual panel on the exterior has to have the weave of the fiber flowing in a similar direction, this requires each sheet of carbon fiber to be cut at a specific point and in a specific way to make sure each panel's weave matches up with those that it neighbors.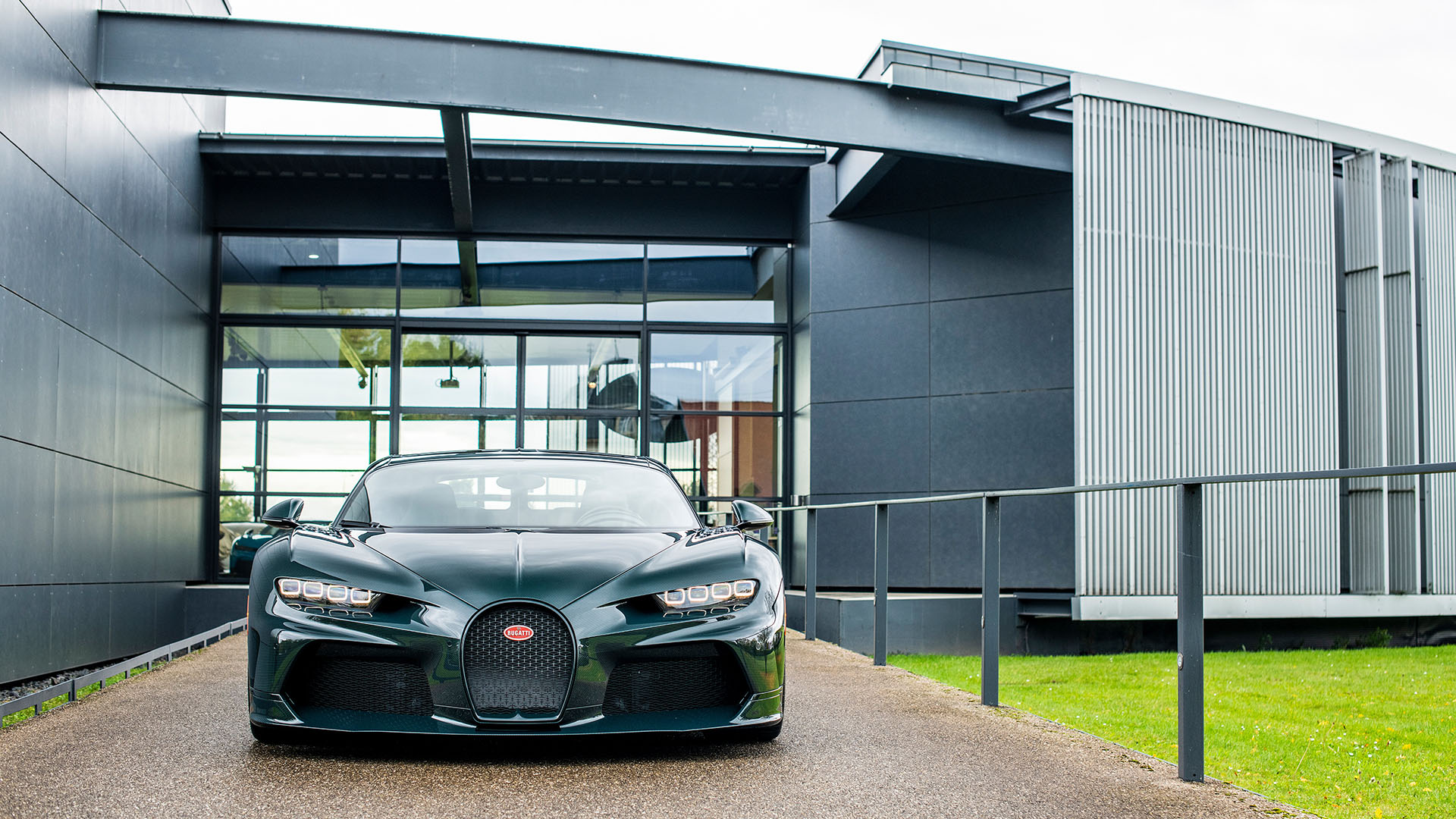 Only by making sure the carbon fiber weave matches the entire body can Bugatti create one unbroken flow across the car's body, and it gets worse, just because we are talking about visible or exposed carbon fiber, they have to painstakingly inspect every panel in detail to make sure there are no imperfections in the material itself … we're no longer talking about just an 'unpainted carbon fiber body', no sir, in this case, you end up with a completely bespoke creation that has been specifically designed to showcase the inherent beauty and deep shine of real carbon fiber.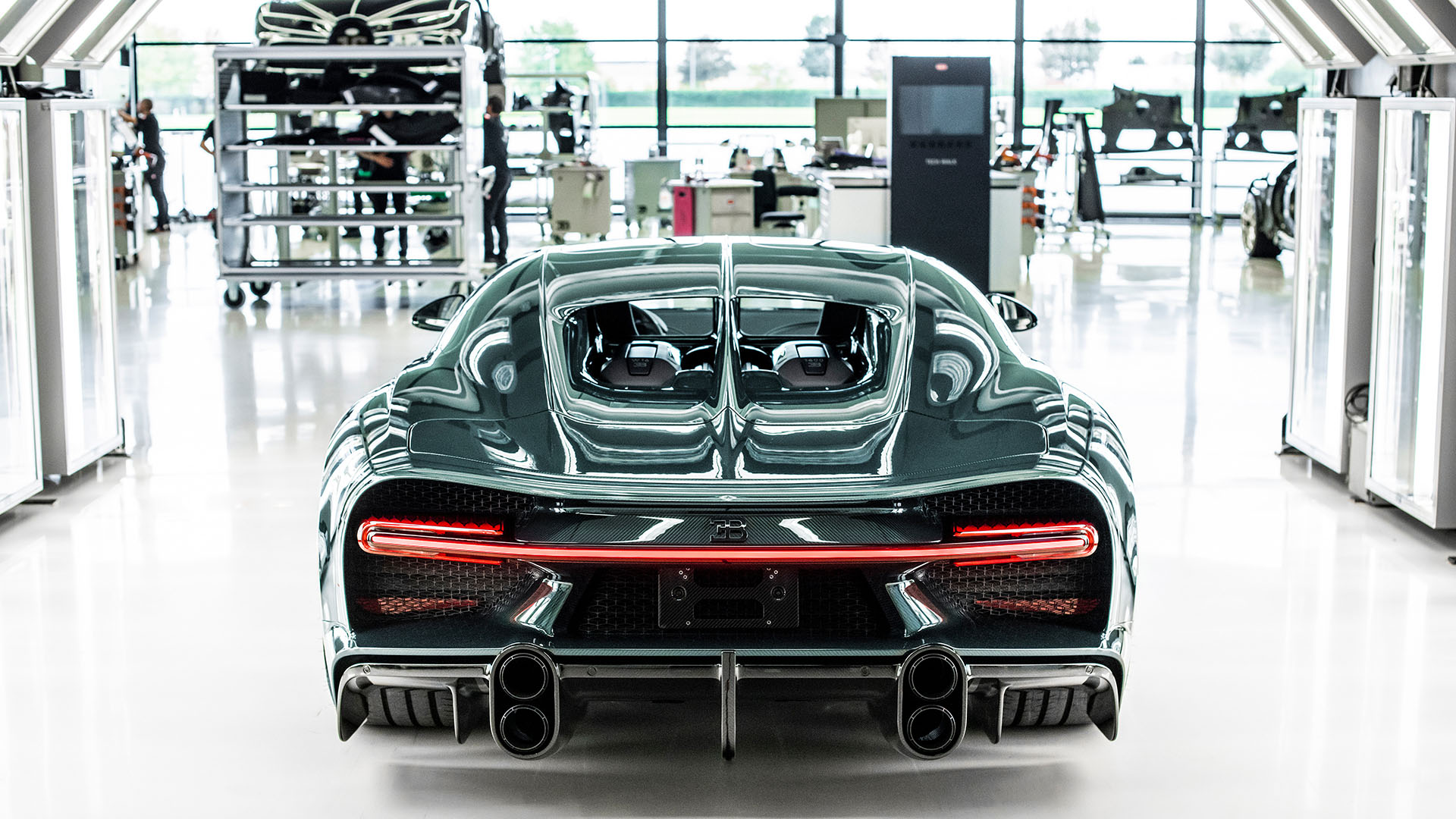 The beautiful dark green tinted carbon fiber body is already impressive enough on its own, so the client went with Super Sport Magnesium Wheels for their lightweight and extreme strength finished in gloss black as to not draw too much attention away from the weave of the body panels, but there is a touch of contrast in the shape of a "Nocturne" finished engine cover, some touches of "Fierce", which blends seamlessly with the tinted carbon fiber panels, are used on several of the exterior details, such as the iconic Bugatti Horse Shoe grille, and EB Logo Wheel Caps.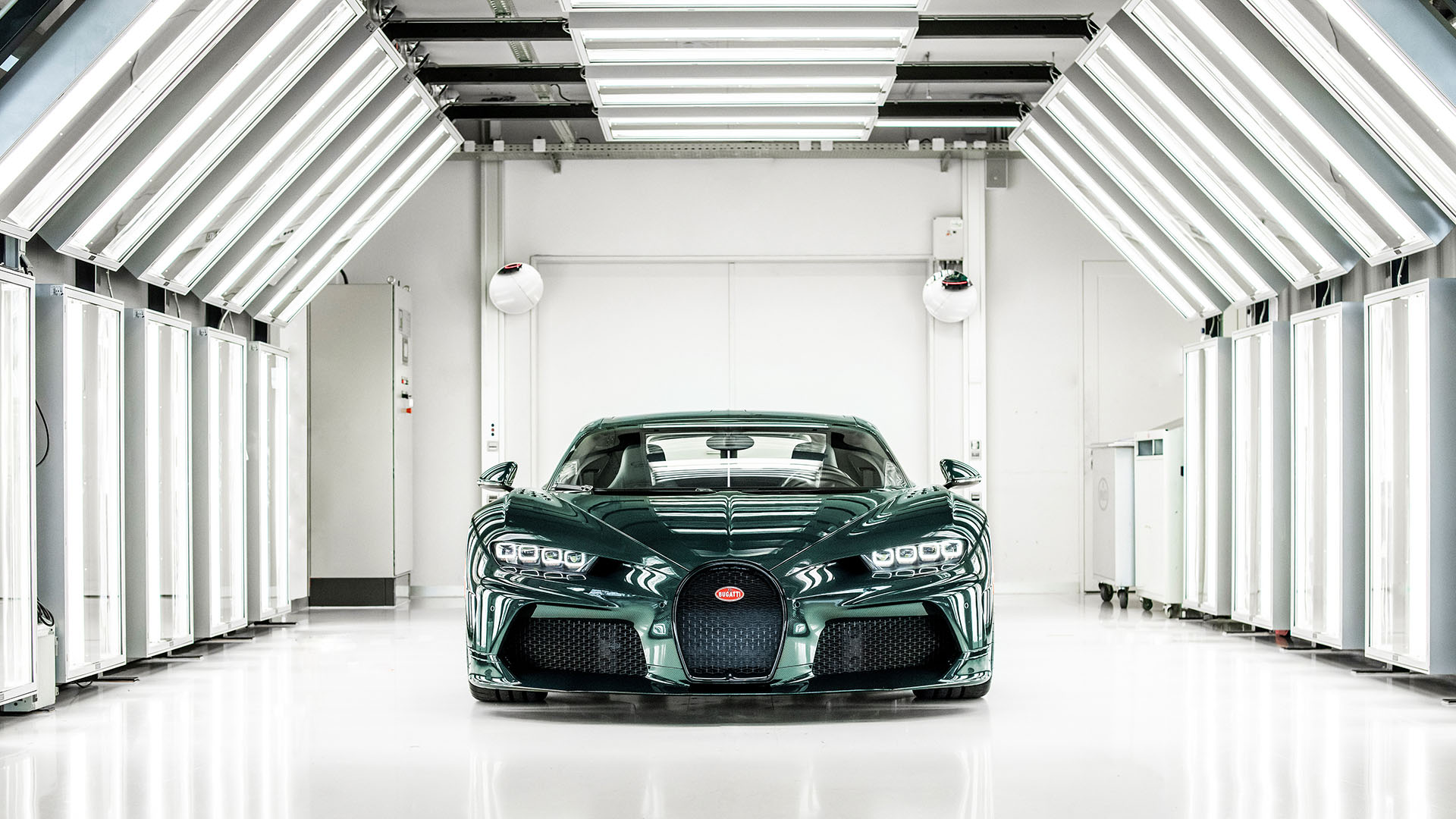 With such a stylish-looking exterior, it is only natural the interior doesn't clash with the green carbon fiber, so the client went with a combination of "Beluga Black" and "Green" for the leather option on the seats, while most of the rest of the cockpit is covered in beautiful "Beluga Black" combined with visible carbon fiber and "Black Anodized" trim parts, and while with all the deep black leather you might end up with rather a dark-feeling interior, thanks to the optional Sky View roof, this Chiron Super Sport's interior is still flooded with natural light, revealing the intricate craftsmanship of every detail.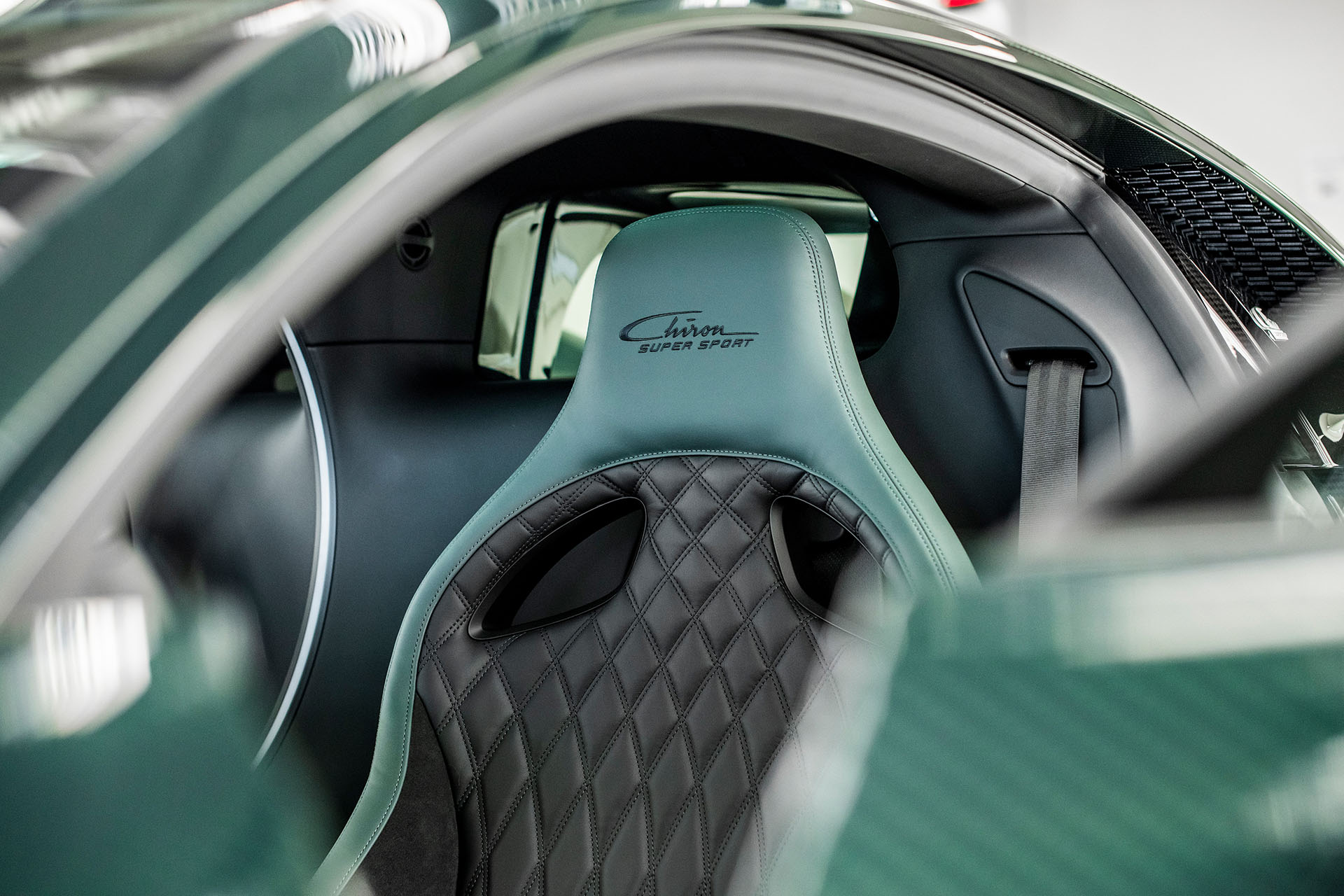 The original Bugatti Chiron as shown in 2016 came with 1,500 PS, but for this Chiron Super Sport, the famous Bugatti 8.0-liter W16 engine develops 1,176 kW or 1,600 PS, 100 PS more, thanks to a significant reengineering with upgrades like an enlarged quartet of turbochargers, this effectively raises the maximum engine speed to 7,100 rpm, resulting in a maximum torque of 1,600 Nm available between 2,000 and 7,000 rpm, add the seven-speed dual-clutch transmission's controlled shifting and this Chiron Super Sport can speed up to an eyewatering 300 km/h in a mere 12.1 seconds, the top speed is measured at a monstrous 440 km/h.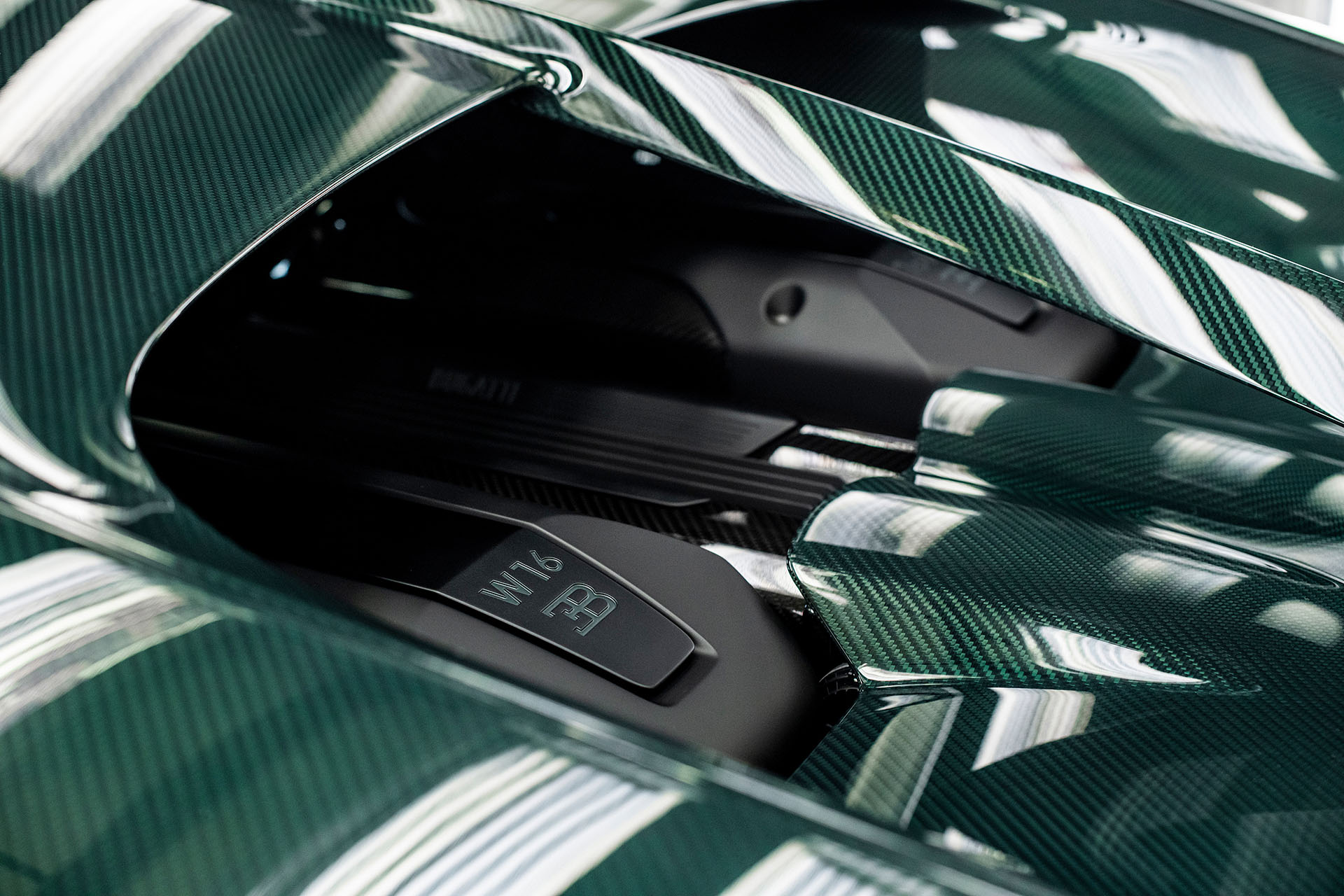 As already mentioned, we will only see a total of 500 Bugatti Chiron leaving the Atelier at Molsheim, so just 100 remain to be completed as you are reading this, and no, you don't have to rush yourself to a local Bugatti dealership, all remaining Bugatti Chiron are sold out, you can't get one anymore, and while the legendary W16 engine will live on a little after these 500 units in the Bugatti Mistral (calling it a Chiron convertible would be blasphemy) and in the Bugatti Bolide, a full-blooded race car, but those are also completely sold out by now, so you're out of luck if you still wanted to add a W16 to your garage, the end for this glorious engine is near, but there is still time before we'll be seeing what the Chiron will be replaced with, they built 400 units over 6 years, that's about 67 units per year, there are still 100 more to come, so that accounts for over a year of production, almost two years actually.