Sometimes, the Germans get all the fun. Like the unlimited sections of the Autobahn.
Or, in this case, the first ride along in a Bugatti Chiron Pur Sport on a track.
Note: The video is in German, however you can turn on subtitles and set them to auto-translate to English.
Matthias Malmedie is a German automotive journalist who hosts the program GRIP – Das Motormagazin on TV, which is much like Road & Track TV in the USA, or Top Gear in the UK. He also holds an FIA European Bronze driver license, making him a "Gentleman Racer" qualified driver for such things as the 24 Hours of Nurburgring or the 6 Hours of Spa, amongst others.
And by being German, with Bugatti owned by Volkswagen, of course they are testing the Chiron Pur Sport around the country. Matthias managed to nab a passenger seat for the car's testing at Bilster Berg, sitting beside Bugatti test driver Sven Bohnhorst.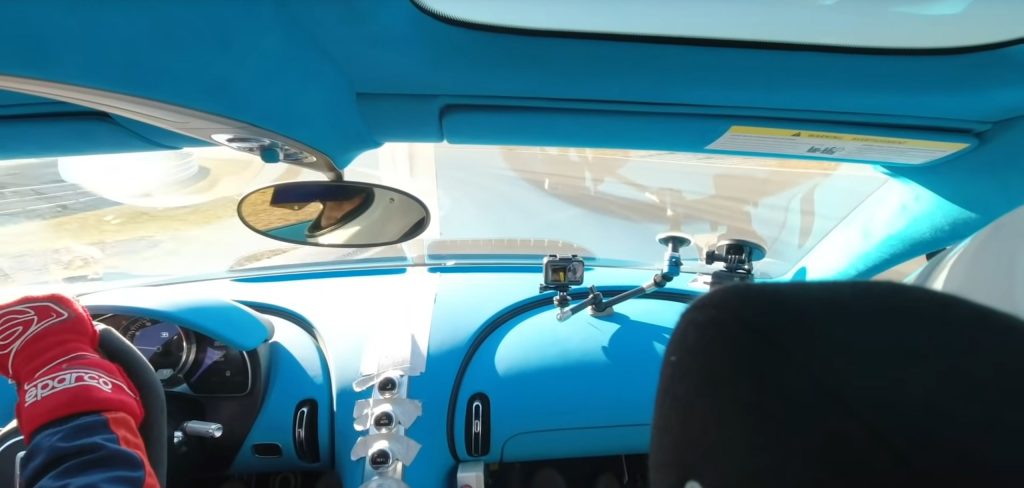 With an 8.0 liter, quad-turbocharged W16 with nearly 1,600 HP and enough torque to tow a small moon, the Pur Sport is "lively" to say the least. Being track-focused, it grips and goes out of corners about as viciously as a Formula 1 car, a point Matthias brings up in the video when he makes note of his neck starting to strain.
And if the name of the track sounds familiar, it's the same place the Porsche Type 992 911 Turbo S was tested by race driver/TV host Tim Schrick in one of our earlier news articles.