There are very few places in the world that a Ferrari LaFerrari can get anywhere near its top speed. One of those places is Germany, but only if there is very little traffic.
Apparently, a German LaFerrari owner decided that if he or she was to practice social distancing, why not do it in their car?
https://www.instagram.com/p/B–fbN3p3YB/?utm_source=ig_web_copy_link
Starting at about 134 MPH, the owner, on what looks to be a mostly abandoned Autobahn, shifts down from 7th gear cruising into 6th for acceleration.
Despite the wind noise, you can still easily hear the glorious 6.3 liter V12 singing behind the driver. When paired with the always-on hybrid system, the car produces 949 HP and 663 lbs-ft of torque.
With that power, the LaFerrari is capable of doing 0 to 60 in 2.6 seconds and 0 to 100 in 4.7. What impresses most about the acceleration in the video is that the car goes from near 140 MPH to 200 MPH (322 KPH) in the first 10 seconds or so, and keeps going.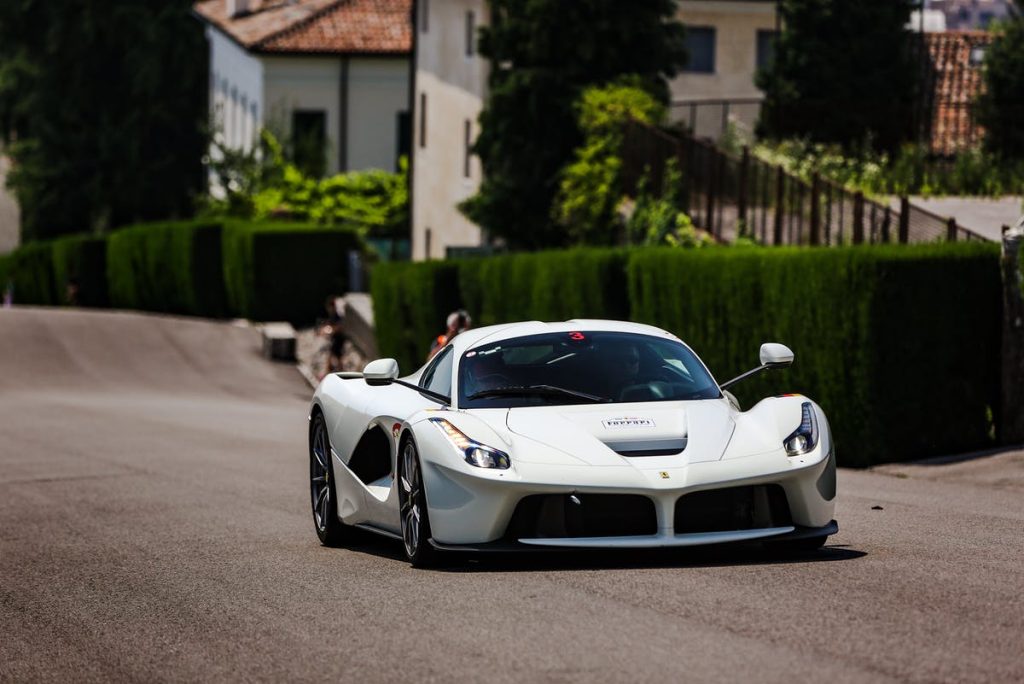 While the rated top speed of the LaFerrari is 217 MPH, it tickles at 231 MPH (372 KPH) before the video ends.
Usually, hypercars have slightly overstated top speed figures, as no one is really expected to try and match them once sold, with the rare exception being Koenigsegg.They stated outright what speed they've reached, such as when the Regera set a record for 0-400-o KPH.
In the case of the LaFerrari, however, it seems that the top speed figure is a bit understated. Who knew!