The Complete List of 29 Car Logo With Wings
Almost thirty car logos with wings seems like a lot doesn't it. We thought so, which is why we were intrigued enough to create this post. We recently completed building out a database of all the car logos we could find and during that process we noticed some fun and interesting trends. The first thing that jumped out at us was the sheer number of car logos with wings. Automotive brands it seems are obsessed with flight which is why there were more car logos with airplanes, wings, eagles and birds than anything else.
We get it. Wings are a very symbolic choice for the automobile industry, they convey the spirit of flight. Wings also project speed, reliability, grace and power and even more so they convey the breaking of limits, of moving beyond the road and being free to do whatever you want. The concept of "taking off" aligns perfectly with animals and airlines which is why so many car brand logos have wings.
So here it is, 29 car logos with wings. Take a look at this list and let us know if we missed any.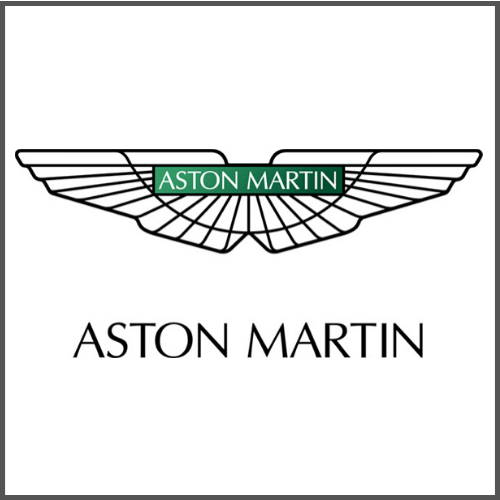 The Aston Martin features a pair of wings overlayed with the firm's name. The wings are in silver while the name is set on a green background. The winged design was first adopted in 1927.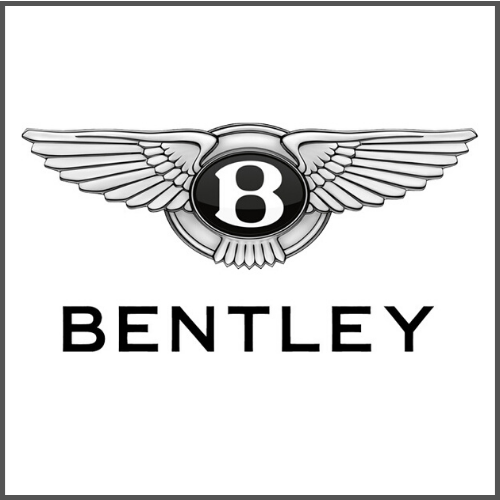 The Bentley logo has a "Big B" seal and two wings. The wings were used as the firm built aircraft in the First World War. The wings on Bentley logos do not have the same number of feathers, and in the past different numbers have been used for different cars. The standard logo has ten feathers on the left and 11 on the right.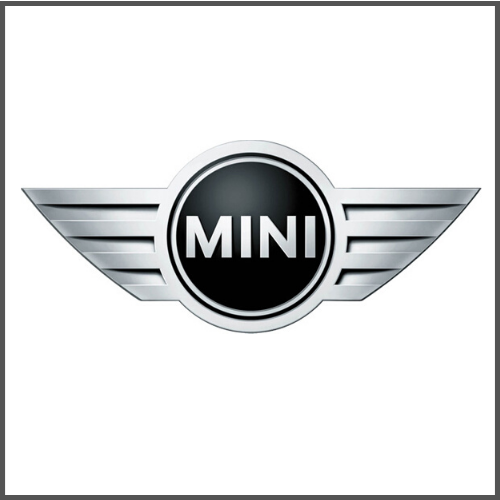 The Mini logo, used since 2001, is inspired by earlier logos and features the brand name, written in uppercase letters, placed inside an elegant black circle, which is embedded between the silver wings that symbolize speed and freedom of expression. In MINI's case the wings about the freedom of doing your own thing, of customizing your car the way you want.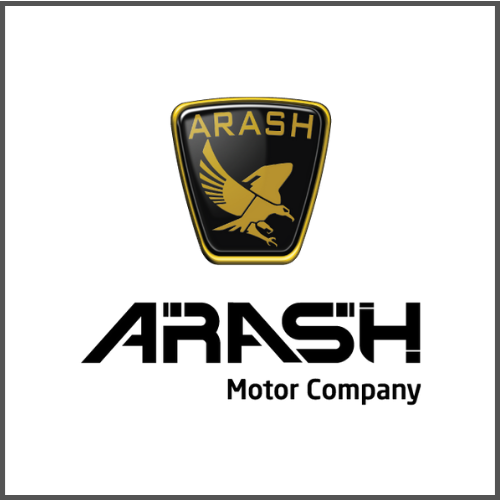 Arash believes that sports cars should have a distinctive and individual character. Above all they should be exhilarating to drive and to own. The Arash logo shows a diving peregrine falcon which happens to be the fastest animal on earth. Talk about brand alignment.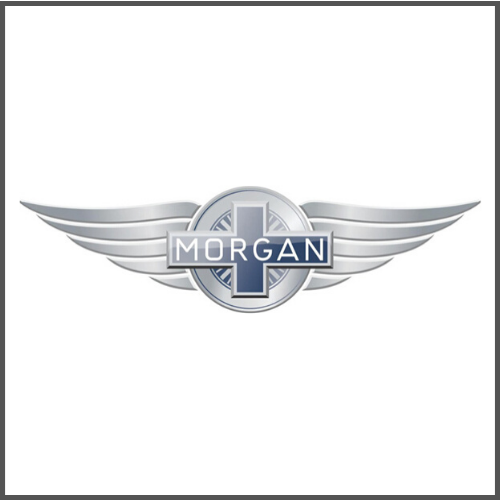 Morgan was founded in 1910 by Henry Frederick Stanley Morgan. Famous for their three-wheel cars, Morgan recently updated their logo with the version of the Wings found on the front of their cars.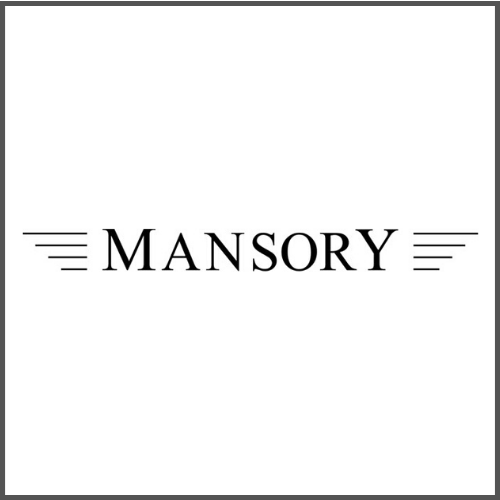 Mansory is a luxury car modification firm based in Brand, Germany. Besides luxury cars, they also work on supercars, luxury SUV and custom bikes.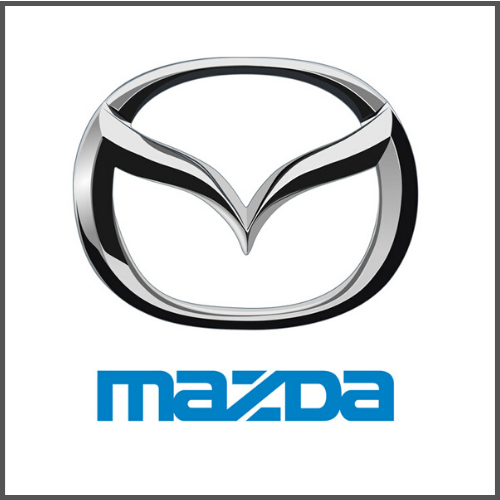 The Mazda logo is a 3D silver oval with a stylized winged letter M inside it, which is supposed to represent the firm spreading its wings as it faces the future. Mazda is still an independent company which says a lot about their brand and about thinking about the future.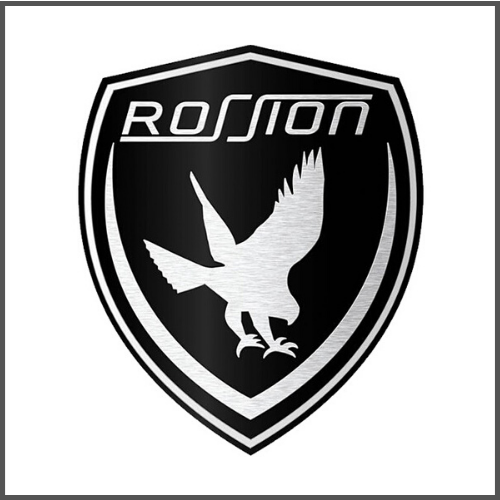 ROSSION
A small kit-car brand, Rossion uses an eagle in the logo. Handcrafted in the USA the eagle aligns with their focus of creating unique, powerful and precise cars in low volume.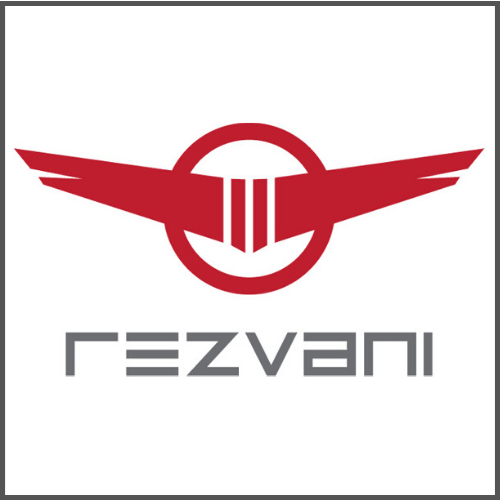 REZVANI
Rezvani Motors is an automotive designer and manufacturer of high-performance supercars based in Irvine, California. The Rezvani emblem uses wings to represent their roots in aviation.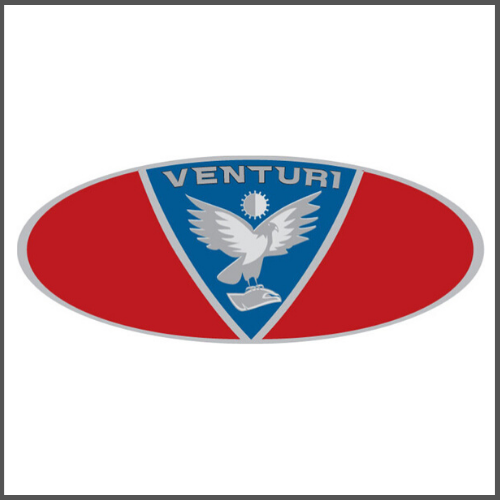 Venturi Automobiles is a French-founded Monegasque-based multinational automotive manufacturer that presently designs, manufactures, and sells luxury electric vehicles, although in the past petrol-powered sports/GT cars were also sold. Above is their older logo from the days of being a supercar manufacturer.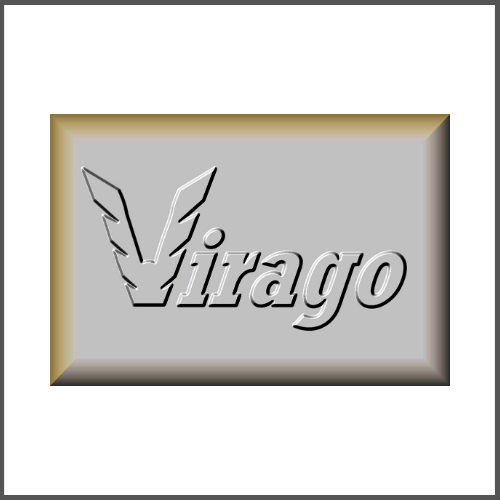 Niche UK carmaker Virago Cars is a low-volume manufacturer. Virago is a high tech/race bred sports car which will fill a niche in the automotive market.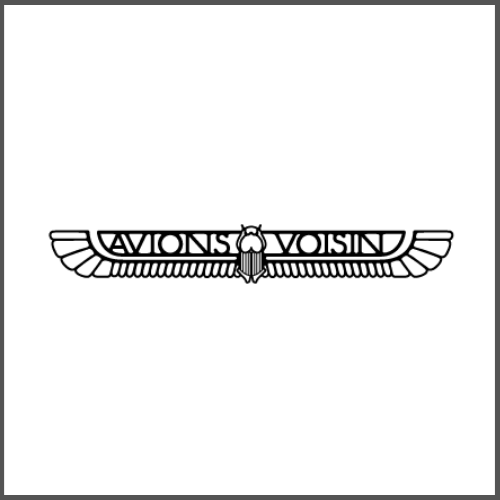 Gabriel B. Voisin was an aviation pioneer and manufacturer who in 1919 started producing cars. Clearly their company logo with a wing is a direct nod to that history in the airline industry.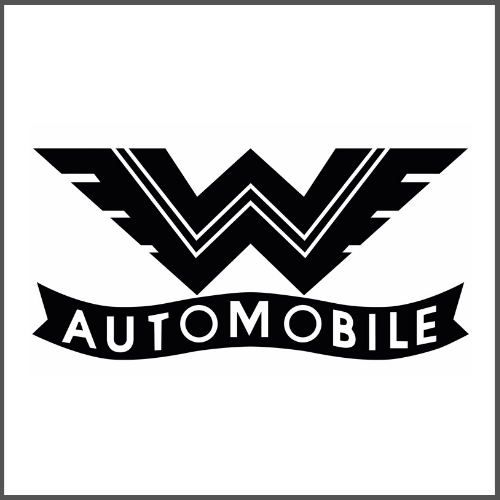 Wanderer was a German manufacturer of bicycles, motorcycles, automobiles, vans and other machinery. Established as Winklhofer & Jaenicke in 1896 by Johann Baptist Winklhofer and Richard Adolf Jaenicke, the company used the Wanderer brand name from 1911, making civilian automobiles until 1941 and military vehicles until 1945.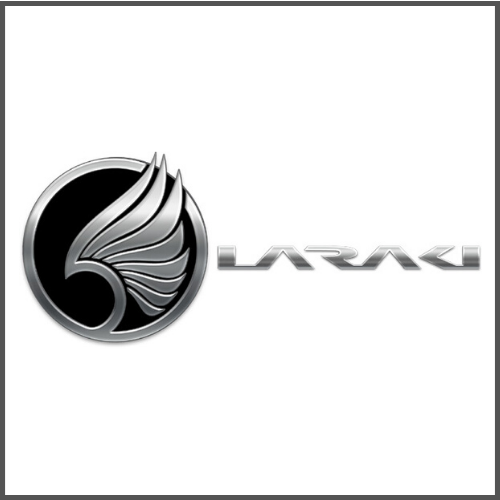 LARAKI
Laraki was established in 1999 by Abdesslam Laraki, a Moroccan designer and entrepreneur[2] who first became wealthy by importing cars in Morocco beginning in 1973.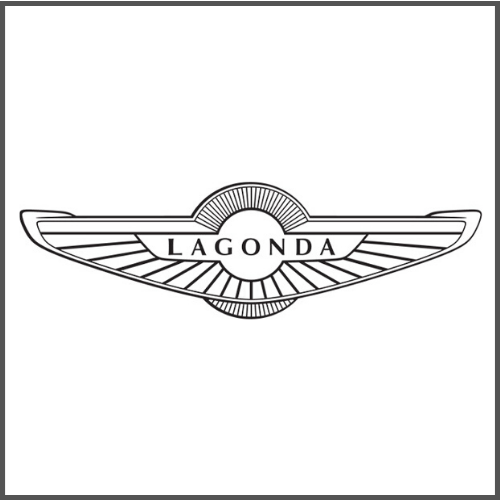 Lagonda is a British premium vehicle producer. The Lagonda emblem consists of wings with the organization's name composed over it. Despite looking minimalistic, it shows the freedom and power behind the brand and its production.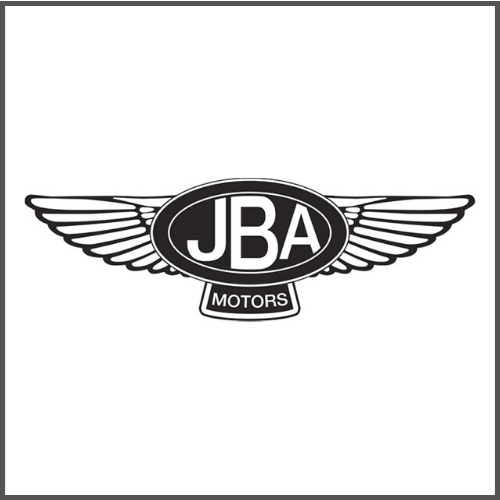 JBA MOTORS
JBA Motors was a company based in Norwich, Norfolk that makes the JBA Falcon. The company was originally named JBA Engineering and the name came from the first letter of the surnames of the three partners who founded the firm, Kenneth Glyn Jones, John Barlow and David George Ashley.
Invicta is a British automobile manufacturer. The brand has been available intermittently through successive decades. The Invicta cars were designed to combine flexibility, the ability to accelerate from virtual standstill in top gear, with sporting performance.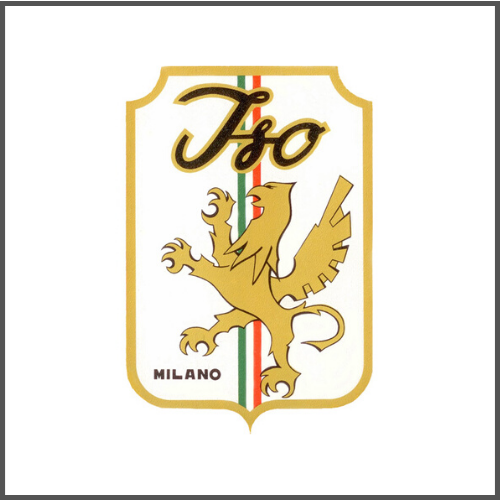 Iso was an automobile and motorcycle maker, the product of Iso Autoveicoli S.p.A of Italy. The company was predominantly active from the late 1940s through the early 1970s. Iso are known for the iconic Isetta bubble car of the 1950s, and for a number of powerful performance cars in the 1960s and early 1970s.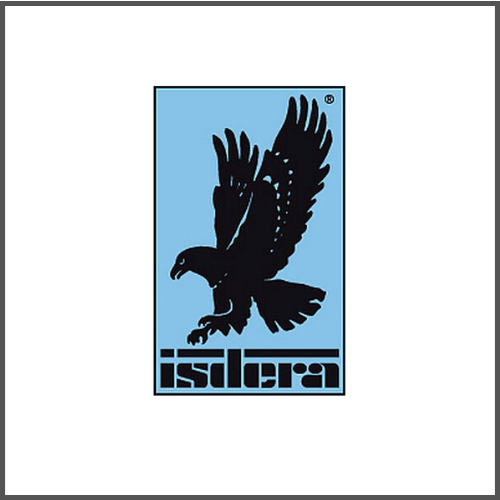 The company Isdera was founded in 1981 in Leonberg. Its first car, the Spyder 033, was presented in 1982. Some other vehicles in the company's history are the 1984 Isdera Imperator 108i, 1985 Spyder 033-16 and the 1987 Spyder 036i.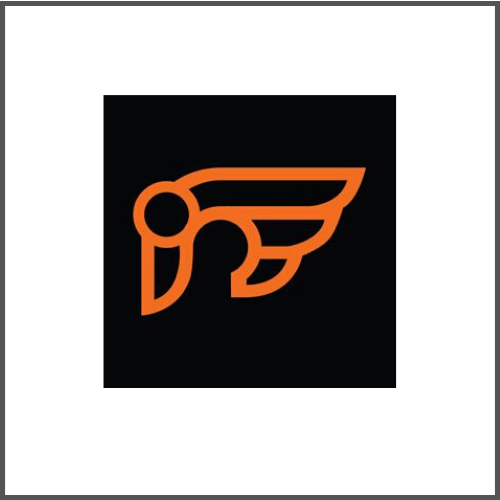 IPE stands for innovation that always runs at the forefront of technology. They specialize in manufacturing high-end exhausts and made cars too.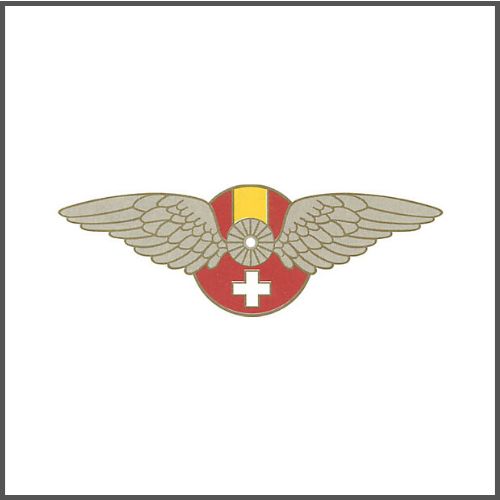 Hispano-Suiza was a Spanish automotive/engineering company and, after World War II, a French aviation engine and components manufacturer. It is best known for its luxury cars and aviation engines pre-World War II.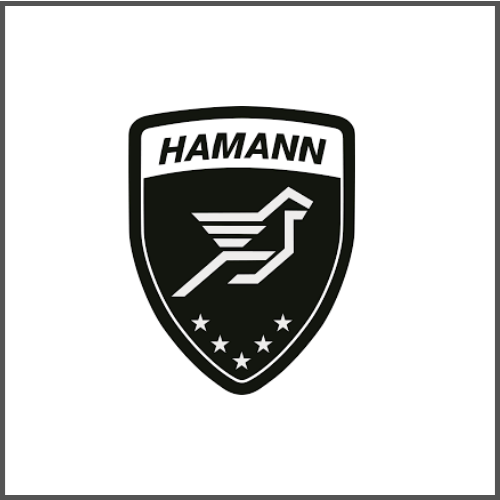 HAMANN Motorsport offers more than just car tuning: since 1986, the company's name has stood for care development and individualisation at highest level.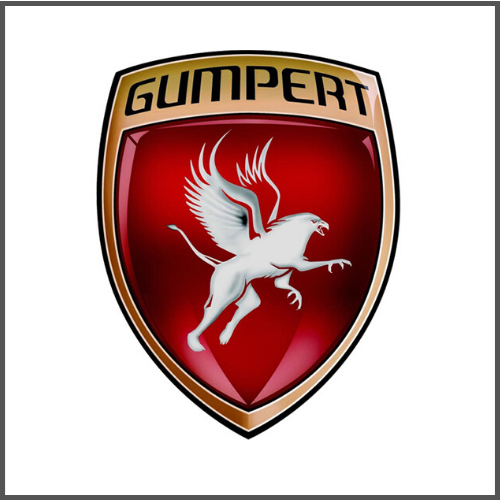 In 2001, Roland Gumpert proposed a new generation of sports car, one that would be race-ready yet also street-legal.
GENESIS
Genesis Motors is the luxury vehicle division of the South Korean vehicle manufacturer Hyundai Motor Group. The Hyundai Genesis logo is "Flying Wing" badge.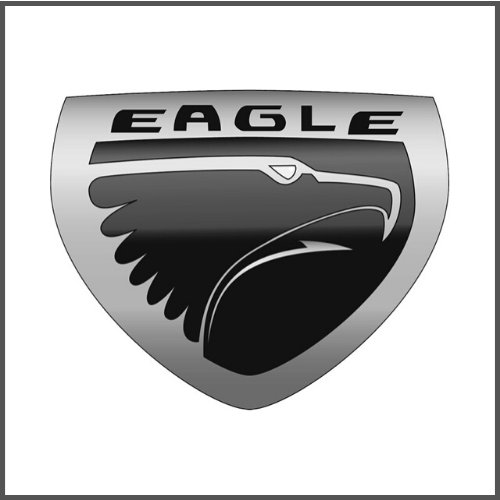 Eagle was a marque of the Chrysler Corporation following the purchase of American Motors Corporation (AMC) in 1987 and marketed through the end of the 1998 model year. It was aimed at the enthusiast driver and promoted as more "European" than the automaker's similar models.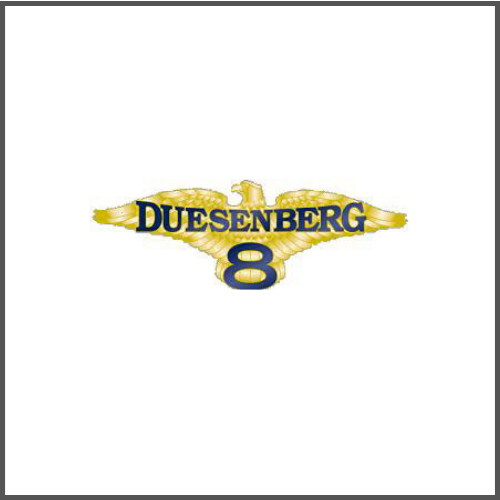 Duesenberg Motors Company (sometimes referred to as "Duesy") was an American manufacturer of race cars and high-end luxury automobiles. It was founded by brothers August and Frederick Duesenberg in 1913 in Saint Paul, Minnesota, where they built engines and race cars.

The Chrysler division logo features a winged design with 'Chrysler' in the center. This logo was introduced after the firm's parent company, Chrysler, merged with Fiat.
Bizzarrini S.p.A. was an Italian automotive manufacturer in the 1960s founded by former Alfa Romeo, Ferrari and Iso engineer Giotto Bizzarrini. The company built a small number of highly developed and advanced sport and racing automobiles before failing in 1969.