To celebrate Lamborghini's 30th year as a road car manufacturer, a special edition Diablo called the SE30 was offered in 1993. Motivation for the series came from motor sport homologation and, upon release, a sister Jota car was presented which showcased the specific upgrades that made the SE30 suitable for GT-championship races.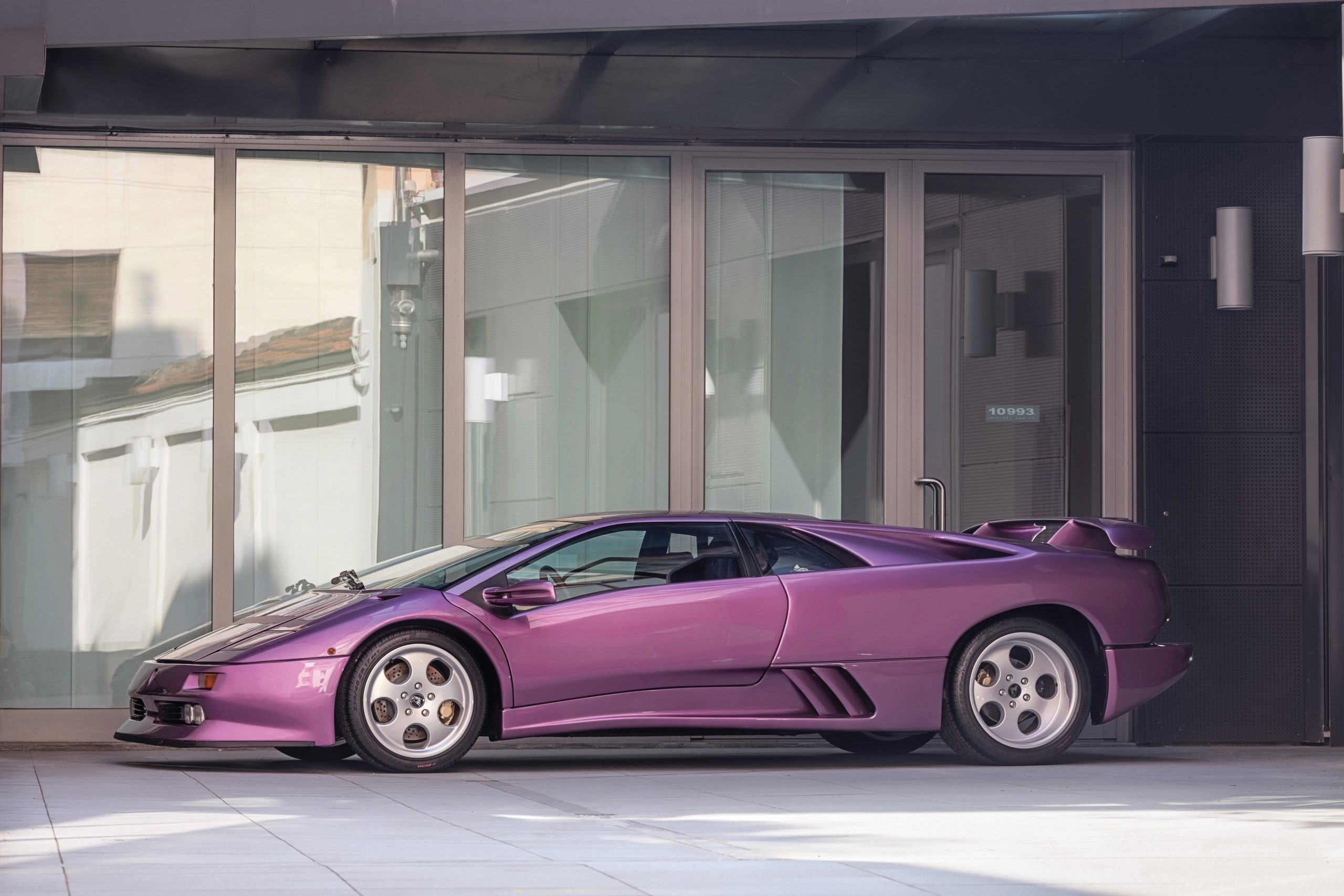 Although it shared the same V-12 engine as the Diablo VT, the SE30 surpassed its counterpart in terms of mechanical refinement. The SE30 featured a tuned fuel system, magnesium intake manifolds, and a free-flowing exhaust system that elevated its power output to an impressive 523 brake horsepower, enabling it to achieve a top speed of over 200 mph.
Outwardly, the SE30 kept most of the standard Diablo lines except subtle details such as a deep front spoiler with supplementary driving lights, twin-duct side intakes, an engine hood which mimicked the one on the Miura supercar and ultra-light magnesium wheels. While most of the body remained in aluminum, these new pieces were constructed in carbon fibre.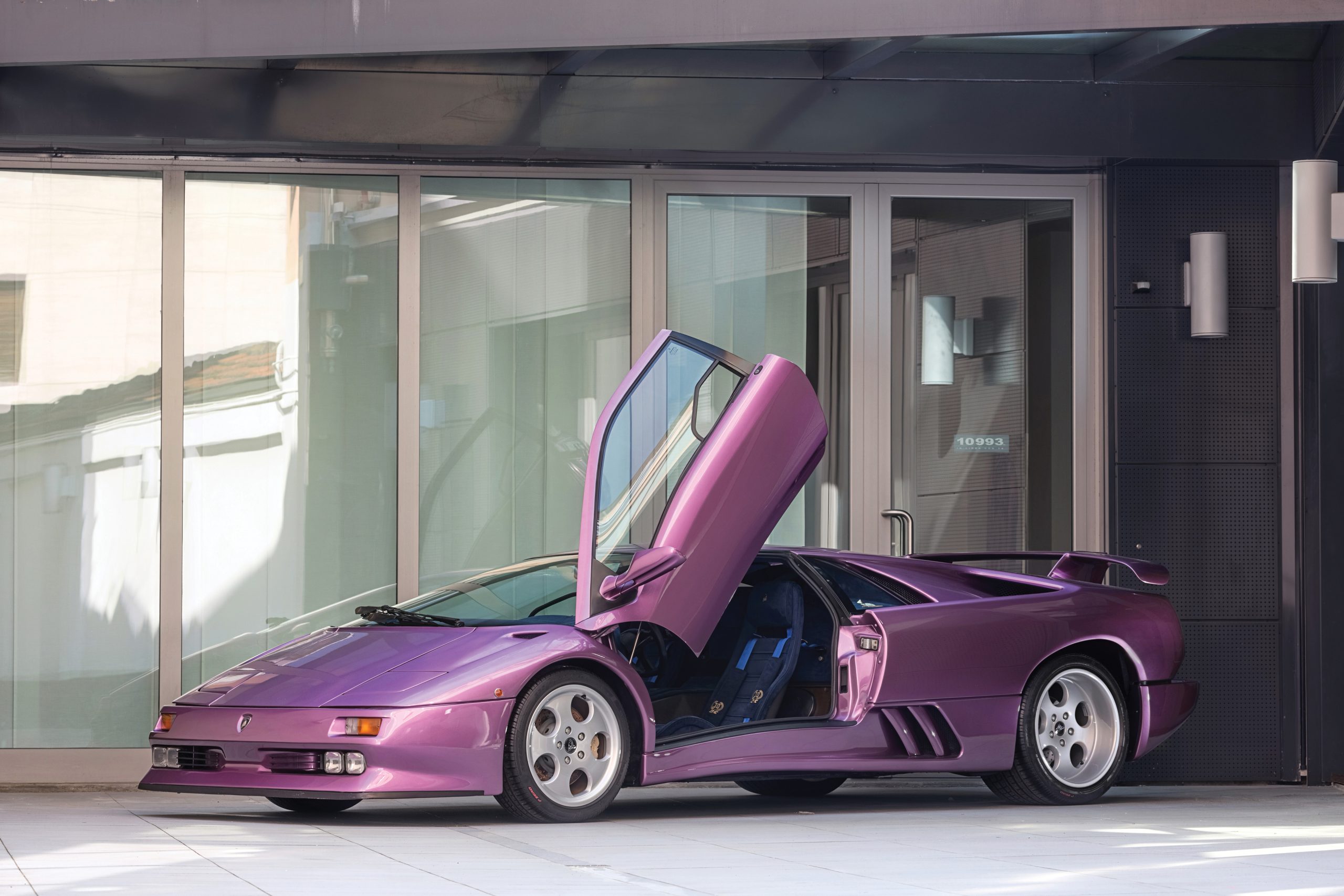 Inside, the interior was purposeful and came Alcantara leather, carbon fiber accents, white dials and aluminum pedals. A four-point harness kept the occupants pinned in their highly-bolstered cabon fibre seats. With features like twin controls to adjust the rigidity of the front and rear anti-roll bars, the SE30 was a serious contender. Unforgiving upgrades such as fixed Plexiglas windows, no air conditioning, radio delete and an automated fire extinguisher system only reinforced its enthusiast nature.
Photo Source: RM Sotheby's