At the 2000 Detroit Auto Show, Lamborghini made a significant announcement that the Lamborghini Diablo would be the sole car they would manufacture for the year 2000. Among the display cars at the show was a VT roadster painted in Titanium Metallic, representing one of the limited edition Millennium Roadsters.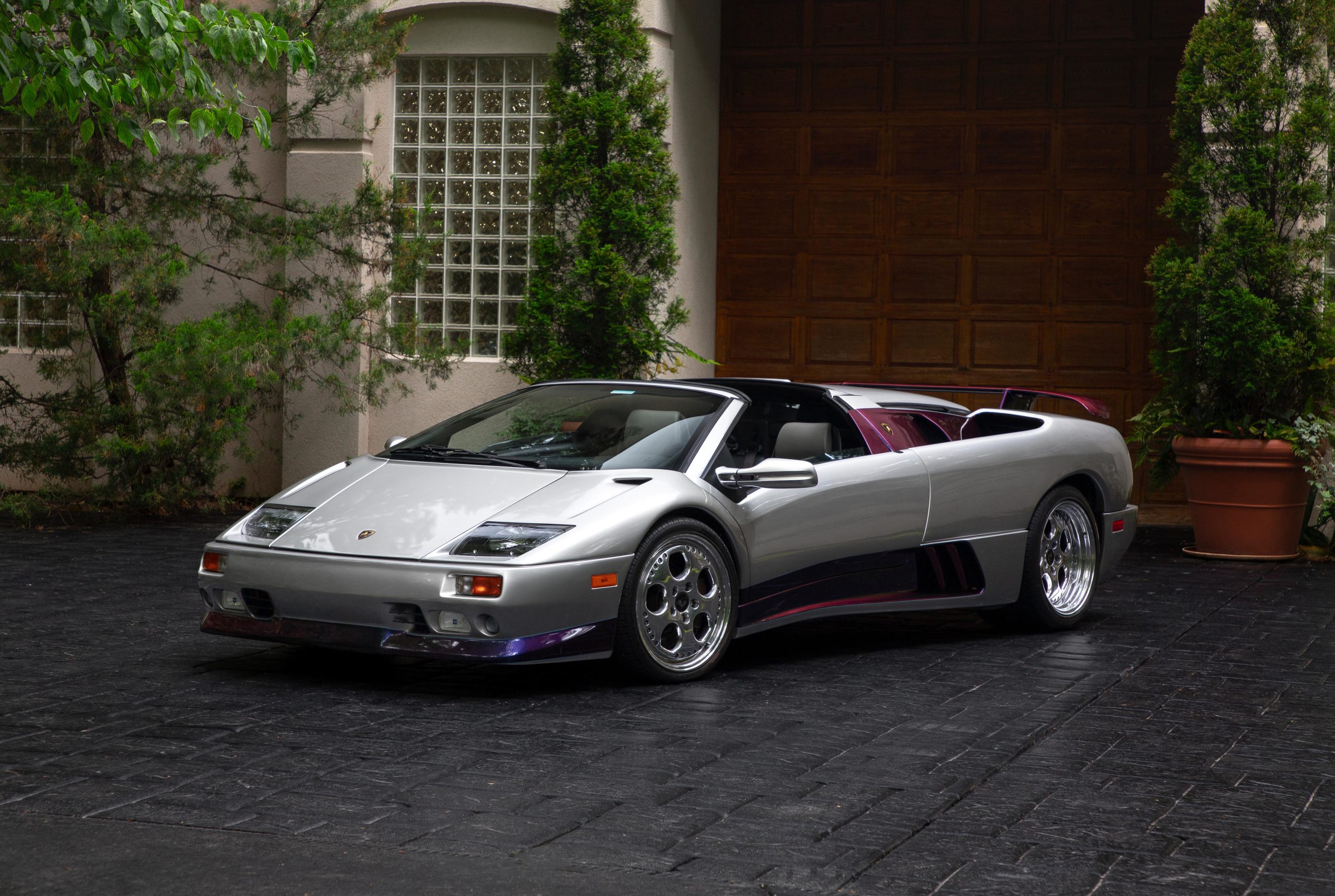 A total of 30 of these cars were produced, with only 10 allocated for the North American market. The Millennium Roadsters came in both titanium metallic and yellow colors, featuring special grey/black leather seats. However, the North American specification cars were exclusively available in the titanium metallic paintwork.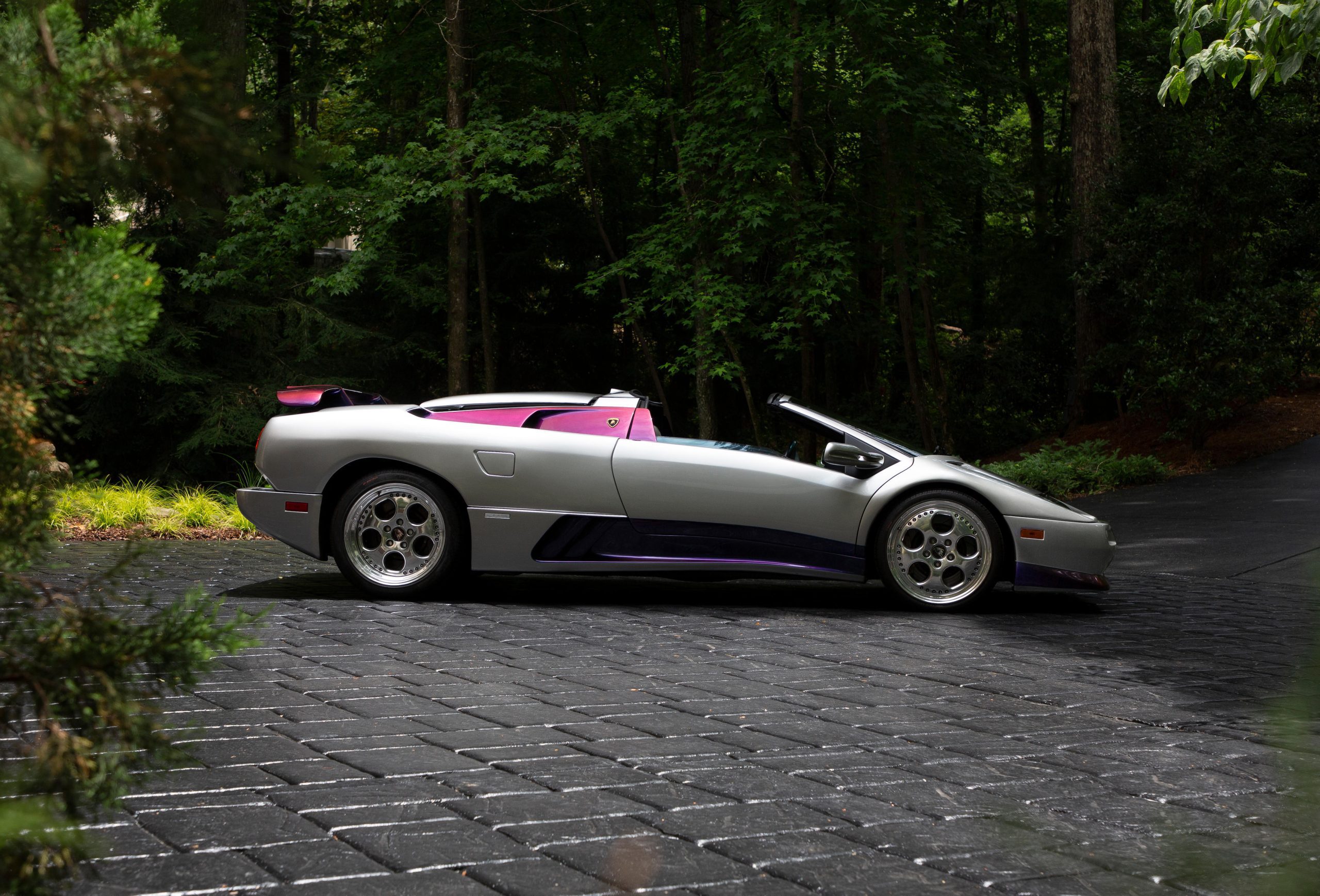 Powering the car is a formidable 529 horsepower 5.7-liter V12 engine, which transfers power to the wheels through a 5-speed manual gearbox and a VT (Viscous Traction) all-wheel drive system. What made these limited edition versions even more thrilling to drive was the fitting of a shorter SV type rear differential ratio, at 1 to 2.53, as opposed to the standard 1 to 2.41. This modification enhanced acceleration, resulting in an exhilarating driving experience.
Source: Bonhams