Ferrari offers the opportunity for wealthy individuals to have a bespoke model created through their Special Projects division, utilizing the base of one of their existing models. Since the inception of the Special Projects program in 2008, Ferrari has produced approximately 40 special coachbuilt cars for clients. Among them is the 2011 Ferrari SP30.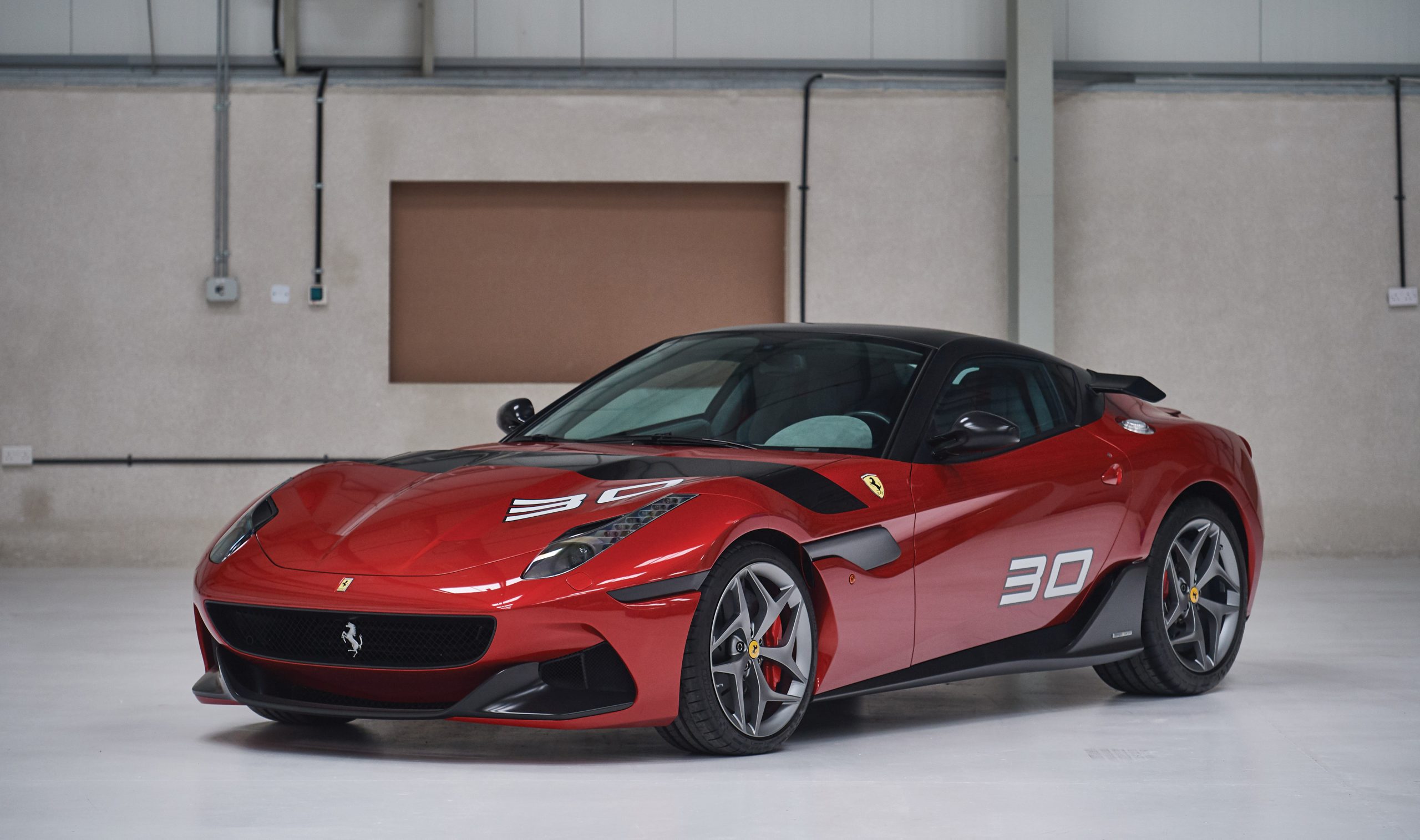 Commissioned by a buyer in the United Arab Emirates, the SP30 is built on a 599 GTO chassis and drivetrain. Its distinctive body draws inspiration from various Ferrari models, with unique features such as winglets and speedster-esque humps at the rear, and 599 taillights adding to its exclusivity. The headlights are sourced from a 458 Italia, and design elements hint at features later seen in the F12tdf.
Inside, the SP30 showcases a blend of early-decade Ferrari components, with many originating from the 599 GTO and the center infotainment screen donated by the 612 Scaglietti. The interior boasts Ferrari's signature style, featuring carbon fiber, two-tone gray Alcantara, and red carbon fiber on the handbrake and grab handles. Notably, the SP30 is devoid of carpeted surfaces entirely.
Source: RM Sotheby's