The Lamborghini Aventador LP720-4 Roadster 50th Anniversary was introduced to celebrate the 50th anniversary of Automobili Lamborghini and only 100 of them were made. This particular example features an exclusive Giallo Maggio (May Yellow) exterior paint, paying homage to the color most frequently chosen by Lamborghini customers since the company's inception in May 1963.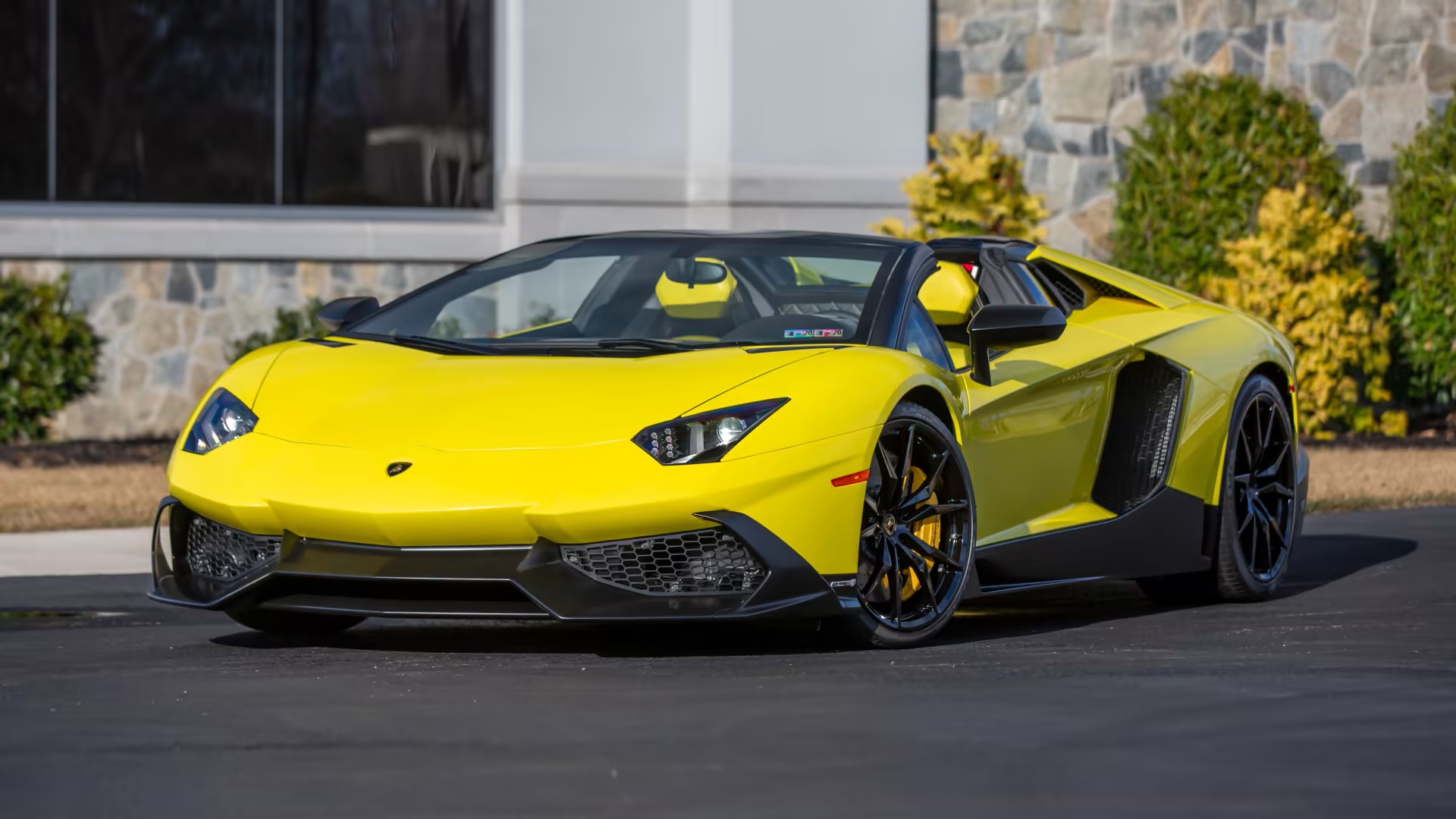 The Aventador, introduced as the successor to the Murciélago at the February 2011 Geneva Auto Show, assumed its role as the new flagship model for Lamborghini. It introduced a series of groundbreaking technologies that collectively made it one of Lamborghini's most remarkable creations. Its carbon fiber monocoque and aluminum substructures incorporated advanced methods such as Resin Transfer Molding and prepreg carbon fiber weaving, achieving torsional stiffness comparable to contemporary F1 cars.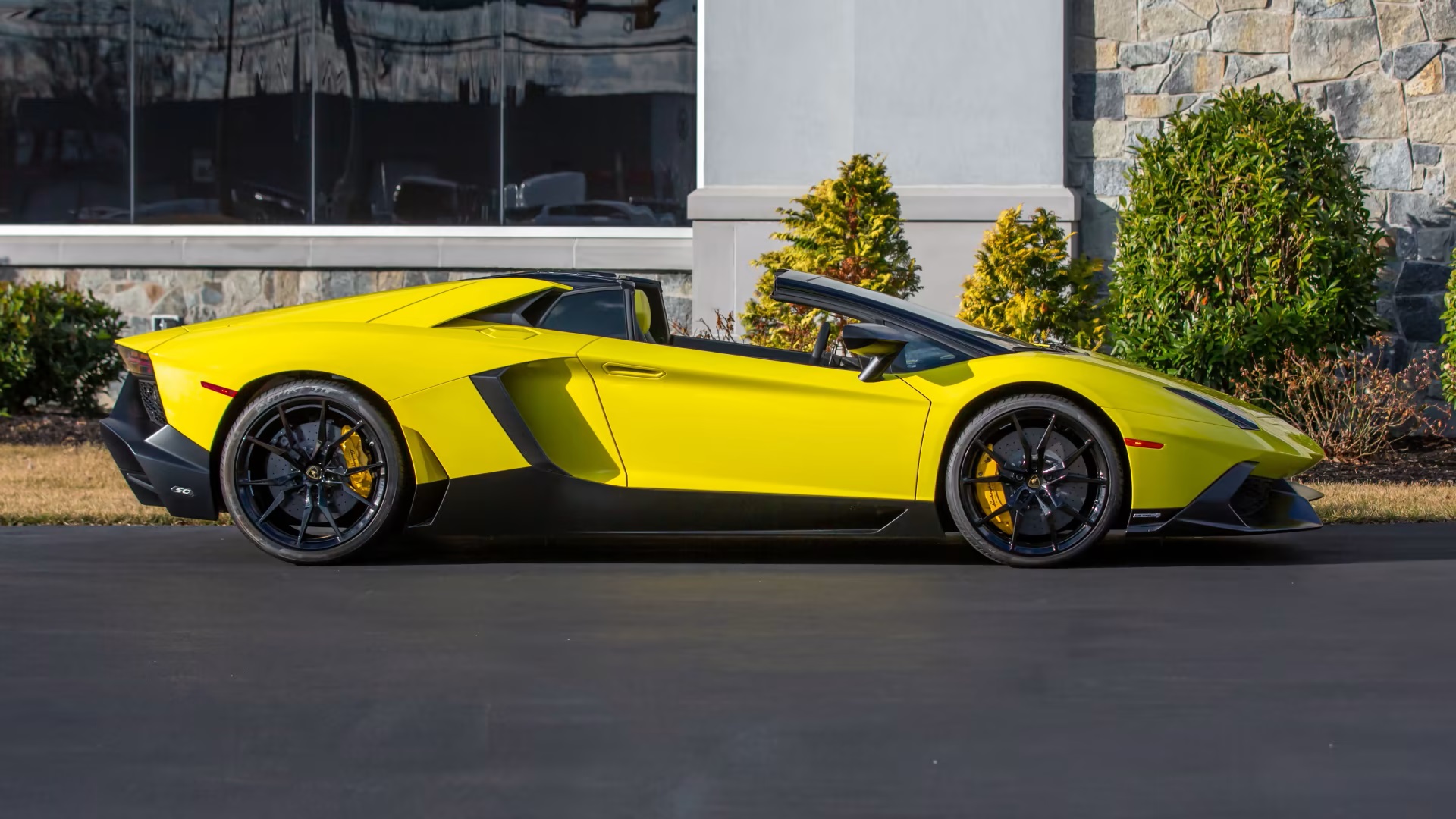 Equipped with double-wishbone pushrod suspension, Ohlins shocks, and substantial 15.7-inch front and 15-inch rear carbon-ceramic brakes, the Aventador delivered remarkable agility at high speeds. Powering this marvel was a new 6.5-liter V-12 engine, producing 720 HP and boasting an exhilarating 8,400 RPM redline, capable of propelling the car to a top speed of 217 MPH.
Source: Mecum Auctions